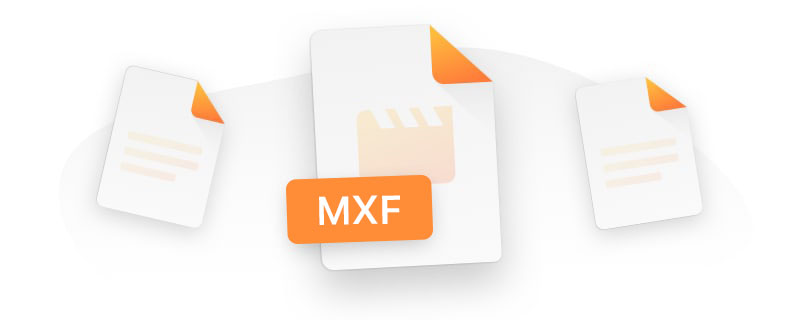 MXF file is a video saved in the Material Exchange File format. This file format provides high-quality video, suitable for editing and high definition movie experience. But most Mac media players struggle in playing MXF videos.
So, how to open MXF files on Mac? You have two options. Download a video player that supports the .mxf extension. Or, you can convert the MXF to MP4 and see it on the MP4 player. Let's see the best video players for Mac and online video converters for this job.
Method 1: Using Best Third-Party Mac Video Players to Play MXF Files
Elmedia is an innovative video player for Mac with a slick interface and a highly customizable design. The player can open MXF files and many other video formats, including MKV, MP4, M4V, and MOV, without eating excessive RAM and memory. Elmedia player also offers wireless streaming using AirPlay 2, DLNA, and Chromecast.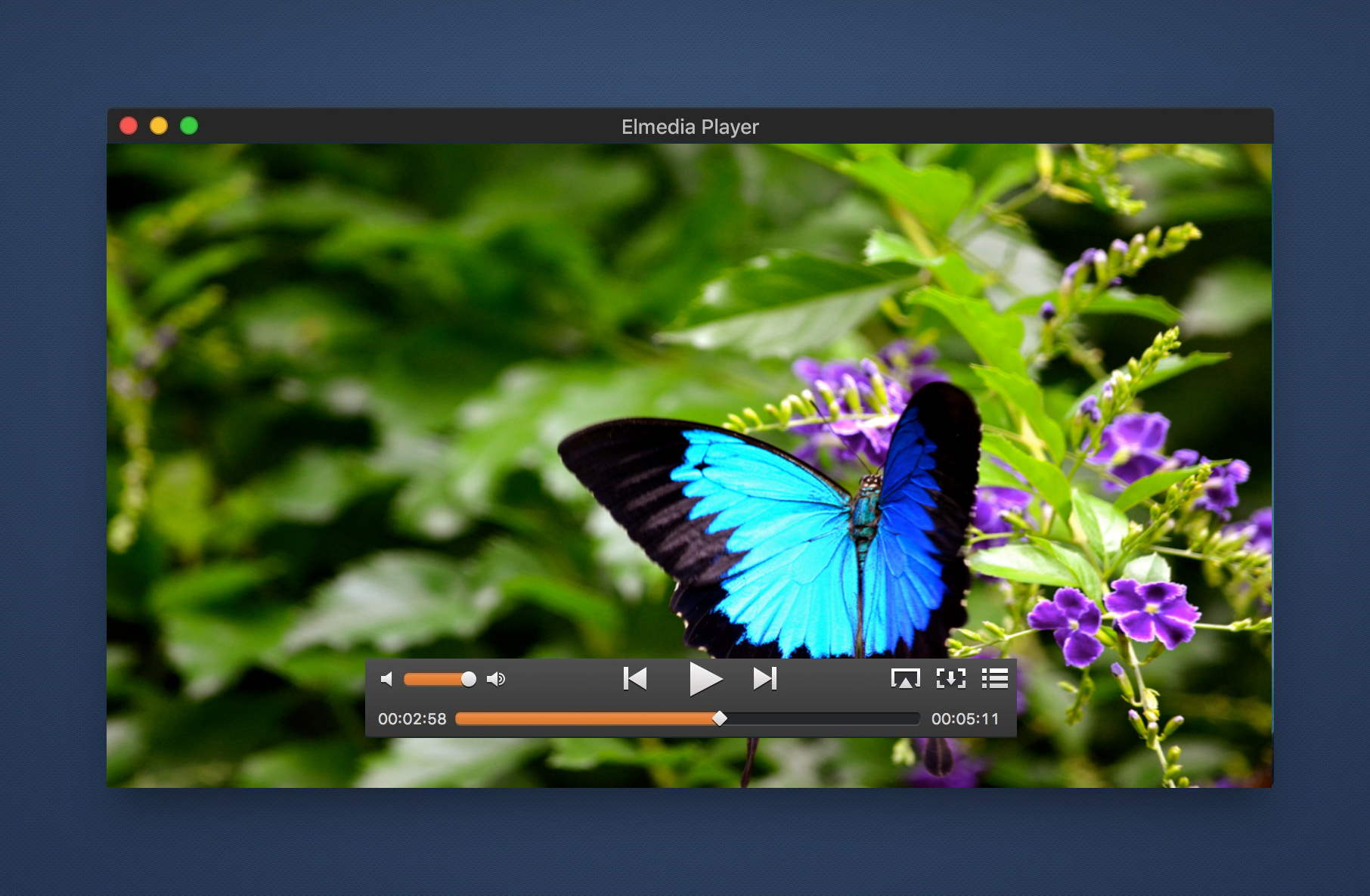 You can modify the video characteristics including sharpness, hue, and brightness, take clear screenshots, enable picture-in-picture mode, tune the sound with an inbuilt equalizer and alter the subtitle design. The unique feature: You can search and download the movie subtitles within the application.
Supported OS: macOS
Pros:
Highly customizable
Support most video formats
Smooth playback controls
Streaming to other devices using wireless technology
Cons:
Some features are premium
Playing MXF File on Mac with Elmedia Player:
Step 1: Download the Elmedia player from the website or App Store.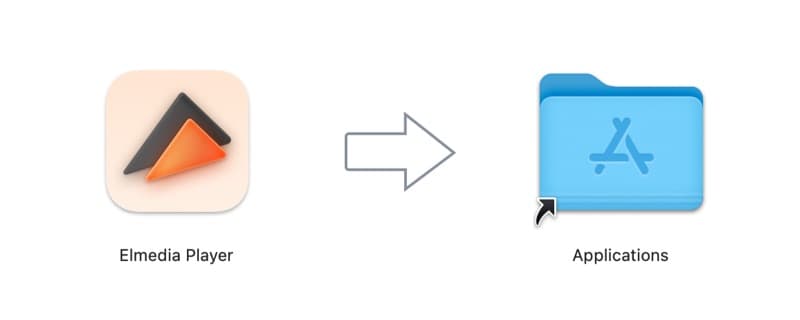 Step 2: Right-click on MXF file in Finder.
Step 3: Choose "Open With" and select "Elmedia Player."
2.

MXF4mac Player

MXF4mac Player is designed to play MXF files and extend the capabilities of other Mac video players. It also stands independent and supports standard video formats like MP4, MOV, and AVI. However, the strong suite of MXF4mac players is playing uncompressed video formats, including SD/HD versions, DVC-Pro HD, and Sony Proxy.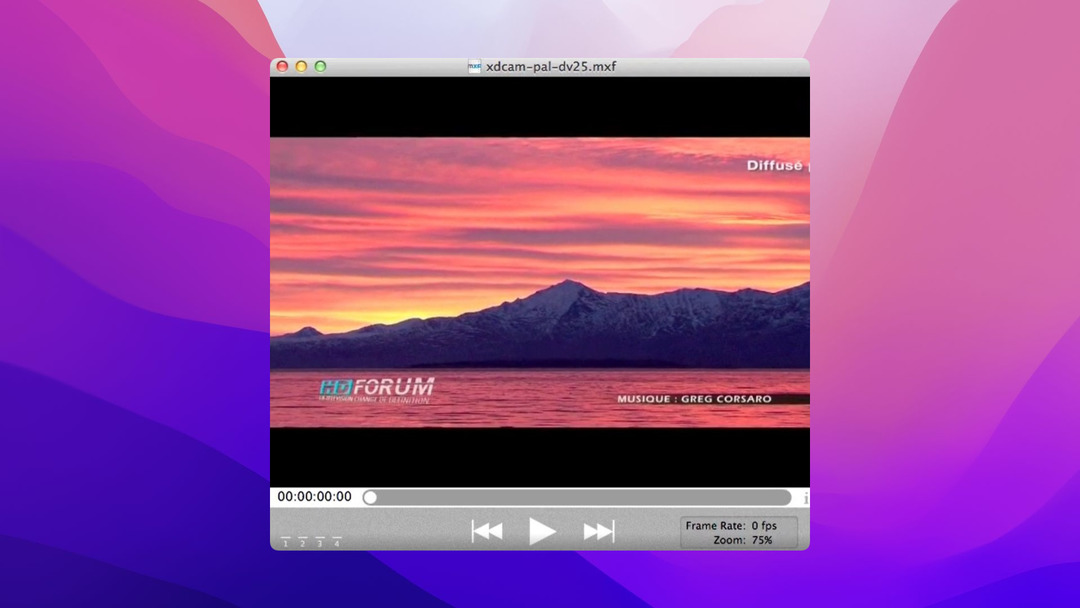 This is a simplistic MXF player for Mac with limited customizations and only basic features like playing/pausing the movie, jumping forward/backward, and capturing the screen.
Supported OS: macOS
Pros:
Integrate with QuickTime and other Mac players
Can play MXF and uncompressed files easily
Cons:
Basic interface
Common features are missing
No streaming and subtitles
Using MXF4Mac Player to run MXF File on Mac:
Step 1: Download MXF4Mac Player from the website.
Step 2: Drag the MXF files onto the MXF4mac Player icon to launch the app.
Step 3: Once launched, you can use the menu to browse the local files.
3.

VLC Media Player

VLC Media Player is a popular cross-platform video player. It has been around for a long time, keeping up with new video formats and consistent UI. Features like playback controls, keyboard shortcuts, and subtitles customization can be extended with plugins.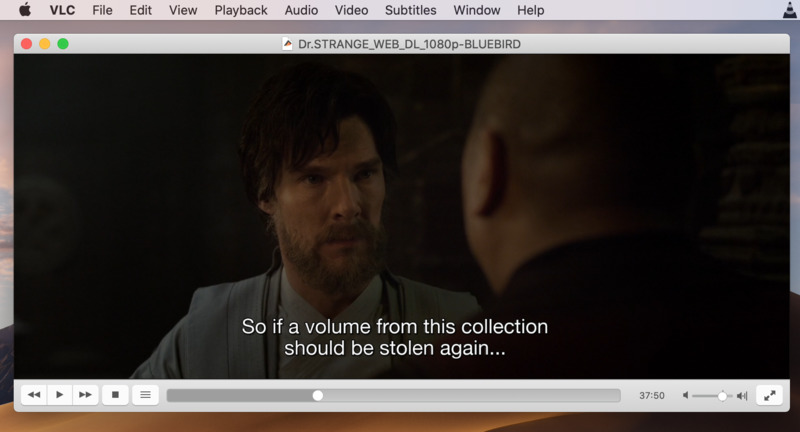 The primary reason for its popularity is it's completely free (no ads or license fee) and can run nearly all file formats without adding a codec. But sometimes, it gets stuck and crashes while playing HD and Blu-Ray videos. Advance settings and controls are hidden away in a complicated menu. If you wish to have a personalized watching experience, you can try VLC alternatives for Mac.
Supported OS: Windows, Mac, iOS, Android, Linux
Pros:
Open source software
Strong and active community support
Addon and plugins to enhance functionality
No ads and premium features
Cons:
Outdated player design
Lack of interface customizations
Video and codec settings are complicated
Using VLC to run MXF File:
Step 1: Download the VLC for Mac from the website.
Step 2: Right-click on the MXF file and select "Open with VLC".
4.

5KPlayer

5KPlayer would impress you with its silky smooth playback of HD, 4K, 5K, and HEVC videos. You can even stream high-quality videos using Airplay and DLNA. Want to download a Facebook or YouTube video? Paste the URL, and 5Kplayer will save it for you. You can then split and edit the footage inside the player.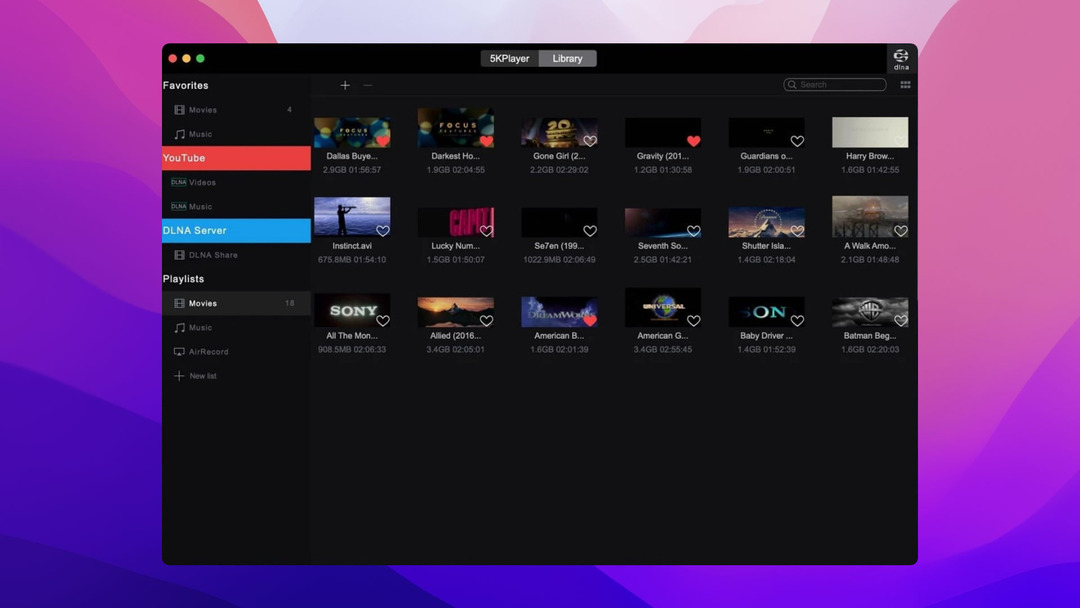 As good as 5KPlayer looks and functions, the downside is the spammy advertisement it brings to the Mac. Moreover, the application takes over your Mac by making itself the default player for all the media. Many users have complained about the difficulty of removing the program from the Mac.
Supported OS: Windows, Mac
Pros:
Smooth play of 4K and 5K videos
Play videos from DVD/CD
Download the video using the URL
Video editing inside the player
Wireless streaming to other devices
Cons:
Difficult to uninstall
In-App advertisement
Lack of design customization
Automatically open with the device
Become the default player without permission
Using 5KPlayer to run MXF File:
Step 1: Download the 5KPlayer from the website.
Step 2: Double click the 5KPlayer icon to launch it.
Step 3: Drag the MXF file to play it.
5.

Cisdem Video Player

Cisdem video player is a MXF player Mac users would like if they want a lightweight media player that supports all the popular video formats. The paid version allows you to convert the video format, which is handy for the video files Cisdem does not support. HD and 4K videos run smoothly, but 8K videos lag and glitch.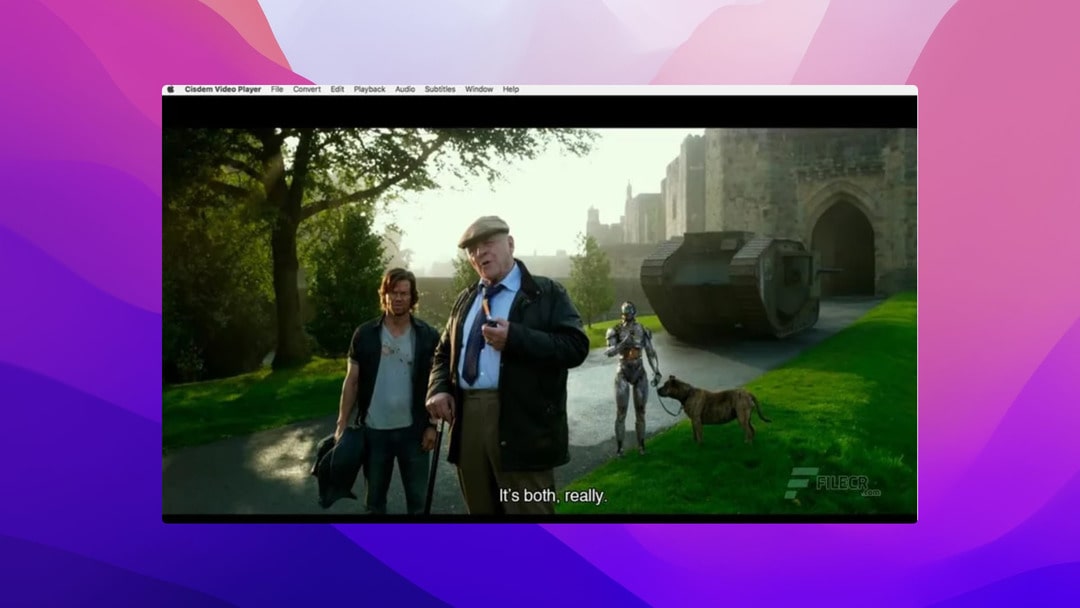 All the common video player features like screenshots, playback control, subtitle setting, playlist management, and keyboard shortcuts are available in Cisdem. But it lacks an audio equalizer, bookmarks, track syncing, and other advanced settings, which are present in other options.
Supported OS: Windows, macOS
Pros:
Easy playlist management
Smooth 4K video player
Low resource consumption
Cons:
Standard video player features are missing
Using Cisdem to play MXF video file:
Step 1: Download the Cisdem player from the website.
Step 2: Launch the Cisdem player and drag the MXF file to play.
Method 2: Convert MXF to Other Formats to Open it on QuickTime
A simpler way to play MXF files on Mac is to convert them to other file formats supported by Mac video players. The easiest is to convert it into the most common video format – MP4. Forget a dedicated MP4 player for Mac, any basic media player can open the MP4 file.
There are many MXF converters – both online and offline. With an online MXF to MP4 converter, you do not need to download a new application on your device. Let's see how to convert MXF to MP4 on Mac.
1.

FreeFileConvert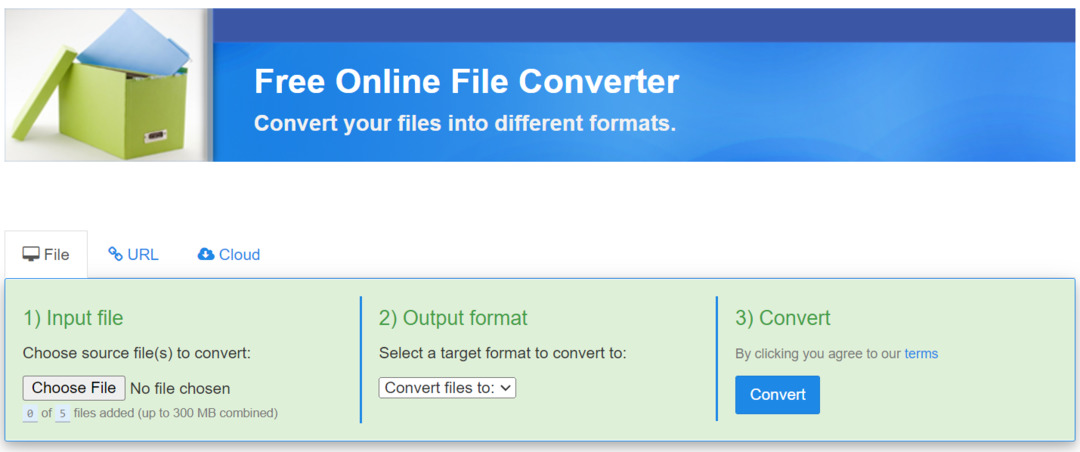 FreeFileConvert is a free file converter that supports 8749 different conversion combinations. You can convert MXF to any video format you wish. The maximum upload file size is 300 MB. There is no paid version, but you can register to save your account's conversion history.
The source of the MXF file could be:
Local storage
An URL to the file
Cloud drives like Google Drive and Dropbox
Select the output file format from the dropdown and Click the convert button. The converted file can be downloaded to a local space, and you can also email it to someone.
2.

Convertio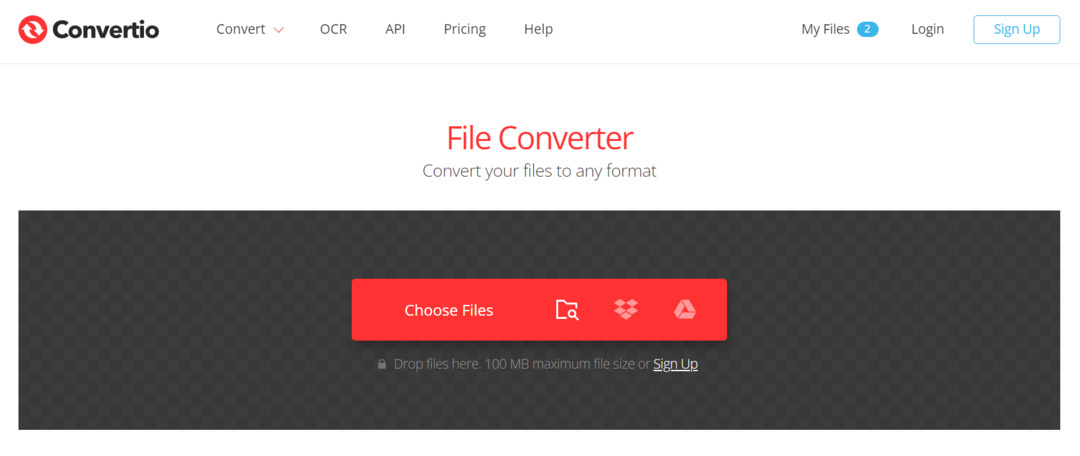 Convertio is another fast browser-based file converter, supporting 300+ file formats. Besides video conversion, the software provides a setting box to modify several aspects of the file. For a video file, you can change the codec, frame rate, quality, etc.
Convertio limits the upload file size to 100 MB, but you can login to increase the upload limit. The paid version enables concurrent conversion and scales the uploading size up to 500 MB. You can upload the file from your computer, Dropbox and Google Drive. Once the file is selected, select the format you wish to convert the file into and convert it.
MXF vs MP4
The primary difference between MXF and MP4 is that professionals use MXF for editing and broadcasting, and MP4 is used for sharing and watching videos on smartphones. MXF files are usually large due to intraframe compression and all the timecode and metadata it contains. Being superior in quality, MXF is used in video editing, movie theaters and TV advertisements.
The MP4 file is compressed using interframe compression; hence the size is usually small. The small file size does not affect the picture quality but makes it easier to share and access the video through the internet and multimedia devices. You can get any MP4 player for Mac to play MP4 videos.
| | | |
| --- | --- | --- |
| Difference | MXF | MP4 |
| Compression | Intraframe compression | Interframe compression |
| Full Form | Material Exchange Format | MPEG-4 Part 14 |
| File extension | .mxf | .mp4 |
| Developed by | The Society of Motion Picture and Television Engineers (SMPTE) | Motion Picture Experts Group (MPEG) |
| File size | Large | Small |
| Used | Usually in Editing and Professional broadcasting | Usually in sharing and watching videos in everyday life |
| Support | Not all players support it | Every media player, browser and device support mp4 |
Conclusion
You might wonder whether to download a new video player for Mac or convert the MXF file online. It depends on your use case.
If you only want to watch a movie and it is a one-time thing, convert MXF to MP4 online.
If you are dealing with MXF files frequently, download the MXF player for Mac.
But which video player is best to open MXF files on Mac? Here are quick points to help.
Elmedia Player: A comprehensive solution with extensive video playback features.
MXF4Mac: A quick solution if your only concern is to play MXF files on Mac.
VLC Player: You support open-source players despite crashes and outdated design.
5KPlayer: Need something useful and stylish – and okay with the advertisement.
Cisdem Player: A simple video player with enough features to watch MXF videos.
FAQ