Our mission at Macgasm is to provide our visitors with the most interesting and beneficial news and information related to everyone's favorite Apple products. Covered topics include Macs, MacBooks, macOS, iPhones, and iPads.
We strive to provide the best original content on these subjects, bringing something unique and useful to our readers while refraining from simply replicating stale information found on some other sites. Apple users looking for some useful tips and tricks have found the right place.
Who We Are
We are huge fans of Apple products. Being in this position helps us understand the needs and interests of those individuals who prefer the streamlined look and feel of their Macs or iPads over the array of alternatives available. We know that Apple users are a dedicated group who love their machines and want to get the most out of them.
We publish distinctive content from contributors who know what they're talking about. Our writers and technical experts have experience regarding the subjects they discuss and offer tips and guidance that help our visitors use their Apple products more effectively and efficiently.
What We Do
The team tests, reviews, and recommends apps and products that help you get your work done as well as have more fun with your Mac or iPhone. We offer unbiased reviews that address the concerns of the Apple user community.
A recently added section on the website that specializes in topics surrounding data recovery is designed to give users the information they need to recover from unexpected data loss. For those who like to have some fun with their Macs, there's even a section of Macgasm devoted entirely to gaming.
Our goal is to cover the essential information that lets you get the most out of your Apple device and keep up with all Apple-related news. We will show you the hidden functionality of macOS and iOS that can enhance your user experience.
You'll find breaking news that impacts Apple devices and users to steer you in the right direction regarding upgrades and new features. We know how important Apple accessories can be to personalize your devices and our writers look at items like cases to help you make informed purchasing decisions.
Contact Us!
We maintain high editorial policies and standards to produce articles that are worth your time to read. Feel free to contact our contributors through the information provided in their bios.
We love to hear from our readers and encourage you to reach out with comments or questions about the world of Apple devices. There are two ways to get in touch with us.
Fill out the form on our Contact Us page or email us directly at [email protected].
You can also reach us at 1201 Orange Street, Suite 600 Wilmington, Delaware 19801.
We look forward to hearing from you and hope you make Macgasm your go-to site for news and information related to Apple products. We hope you become a regular visitor to our site.
Macgasm in the News
We're proud of what we do here, and sometimes we get recognition for our efforts around the Internet.  If it wasn't for via and source links on some of these publications we might not be where we are today.  We can't list every website mention here, but these are some of the ones that hold extra weight for us. These guys are making our dreams come true.
Huffington Post
CNET
Gothamist
TechCrunch
The Guardian
Fast Company
The Washington Post
Macworld
ZDNET
Some of our authors

Joshua is the Content Marketing Manager at BuySellAds. He's also the founder of Macgasm.net. And since all that doesn't quite give him enough content to wrangle, he's also a technology journalist in his spare time, with bylines at PCWorld, Macworld and TechHive.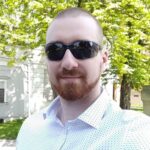 David Morelo is a professional content writer in the technology niche, covering everything from consumer products to emerging technologies and their cross-industry application.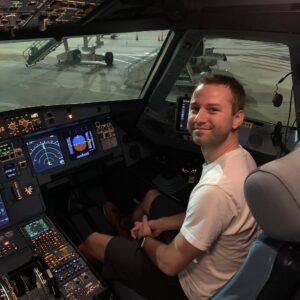 Joel Lockard has had a love for technology his whole life. He works as a flight instructor and when not flying spends his time tinkering with technology especially Apple-related tech and Mac apps. He is always looking to make his Mac experience the most productive and unique.

Mac geek? Gamer? Why not both? Mike is a writer from Wisconsin who enjoys wasting immense amounts of time on the Internet. You can follow him on Linkdin.

Grant is a writer from Delaware. In his spare time, Grant maintains a personal blog, hosts The Weekly Roar, hosts Quadcast, and writes for video games.

Nick spends way too much time in front of a computer, so he figures he may as well write about it. He's previously written for IDG's PCWorld and TechHive. You can follow him on Twitter.

Stephen Hackett, formerly a Lead Mac Genius at Apple, now spends his days running the IT department of a large non-profit in Memphis, TN. He writes about Apple, design and journalism at forkbombr.net. Like all twenty-somethings, you can find him on Twitter. Oh, and he has a dogcow tattoo.

I'm into everything technology related, particularly anything Apple related. I enjoy programming and tend to lean towards server-based technologies over client-based. You can contact me on twitter or follow me on facebook.