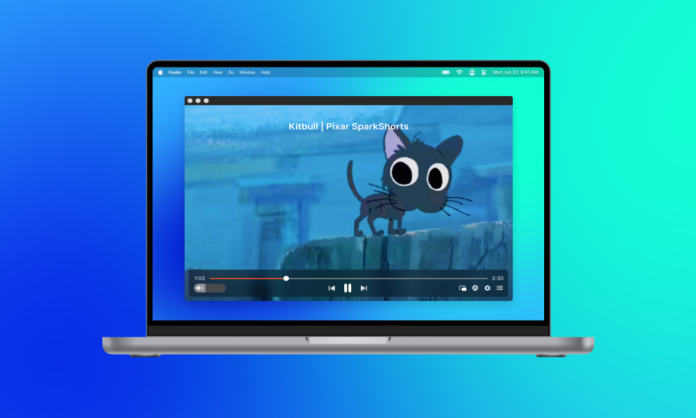 When it comes to listening to music, finding the perfect media player is crucial. What is the best music player? First of all, it should support many audio formats and provide high-quality playback. Secondly, the player should have an intuitive interface and stylish design, as well as allow you to create playlists and improve the sound to your liking. Here, we will present some free music player solutions and perhaps one of them is exactly what you are looking for.
Elmedia Player
So let's start our list with Elmedia Player. With a myriad of options available, it stands out as the best free music player and offers an array of great features. You can easily create playlists and manage your music collection, adjust bass, treble, and other sound parameters to match your preferences. The format support is also extensive, so you don't have to worry about any compatibility issues.
From popular ones like MP3, AAC, FLAc to less common formats, Elmedia Player handles them all flawlessly. This makes it an excellent choice for users who deal with diverse media types regularly. Elmedia Player comes with an intuitive user interface and sleek design that allows users to manage their music library with ease.
What's more, this audio player goes beyond just local music playback. The PRO version of Elmedia Player lets you stream audio files from Mac to TV and enjoy the surround sound. Whether you're an avid music lover or a casual listener, the versatility, user-friendly interface, and impressive playback capabilities make Elmedia Player the best choice for Mac users.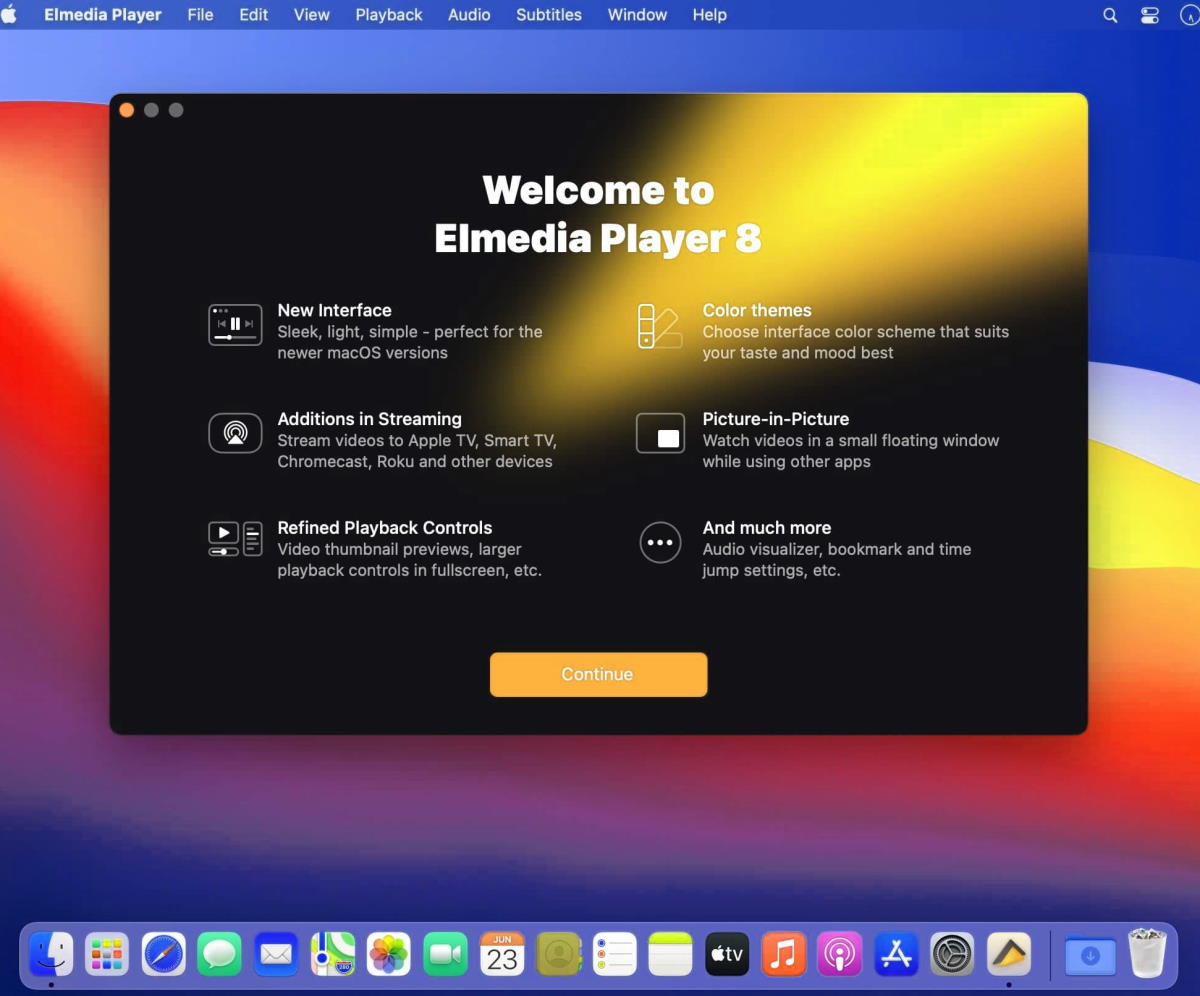 Pros:
Wide variety of supported formats
10-band audio equalizer with presets
Ability to create playlists and manage music library
Support for AC3/DTS through S/PDIF
Cons:
Audio/video streaming and screen mirroring are available in PRO version
With PRO version, you can get the following features:
Wireless streaming to Chromecast and DLNA-enabled devices, Apple TVs
Audio and video streaming, screen mirroring over AirPlay
Ability to make screenshots during video playback
Different playback options like A-B loop, 10-band audio equalizer
Picture-in-picture mode
VLC
VLC is one of the most popular, versatile and best music players for Mac available today. This open-source software developed by VideoLAN has a large number of users due to its ability to play a wide range of multimedia formats and cross-platform compatibility. Even though VLC is a great video player, it can also be used to play your favorite music tracks.
It handles lots of audio file formats, including MP3, FLAC, AAC. In addition, VLC provides customization options to tailor the user experience. You can choose from a variety of skins and themes to change the appearance of the player, as well as adjust various settings related to audio and video playback.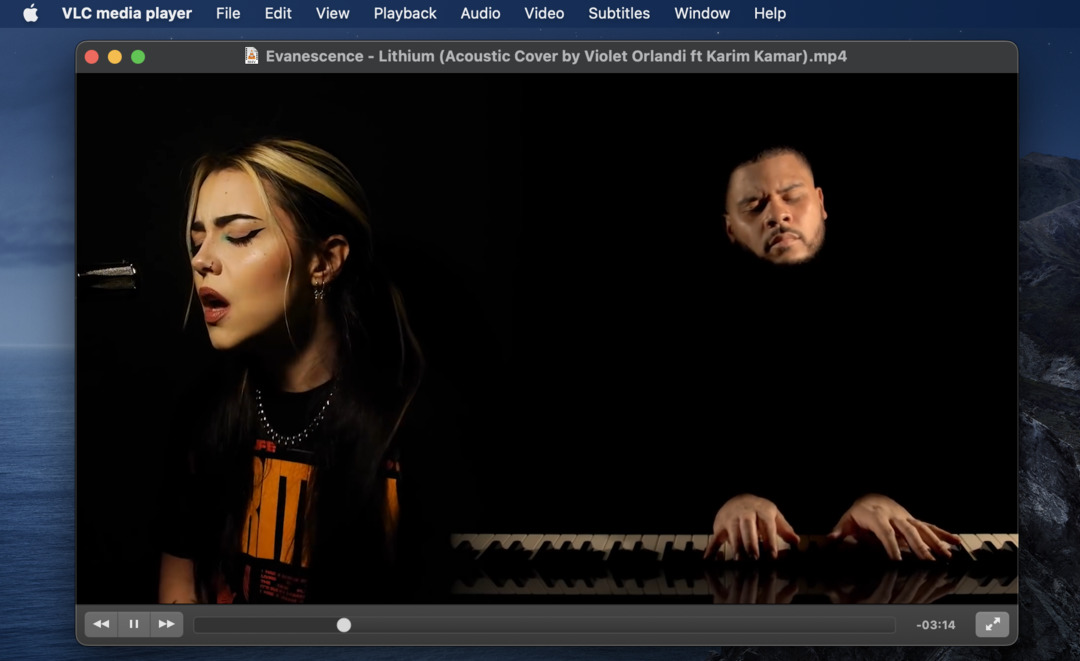 Pros:
Wide range of supported audio file formats
Cross-platform
Offers video and audio filters
Completely free to use
Cons:
Very basic and minimal set of features
Outdated design and UX
Doesn't offer a streaming feature
Pine Player
Pine Player is a sleek and lightweight audio player designed for users who value simplicity. It has a minimalistic design and straightforward interface, offers compatibility with a wide range of audio files such as MP3, APE, FLAC, AAC, and works with sources from 16 to 32 bits and up to 768kHz.
One of the standout features of Pine Player is its support for Cross Fade function that ensures smooth transition between tracks when listening to them in a playlist. Additionally, the player prevents sound quality degradation by having Audio Queue for handling excessive volume of digital data.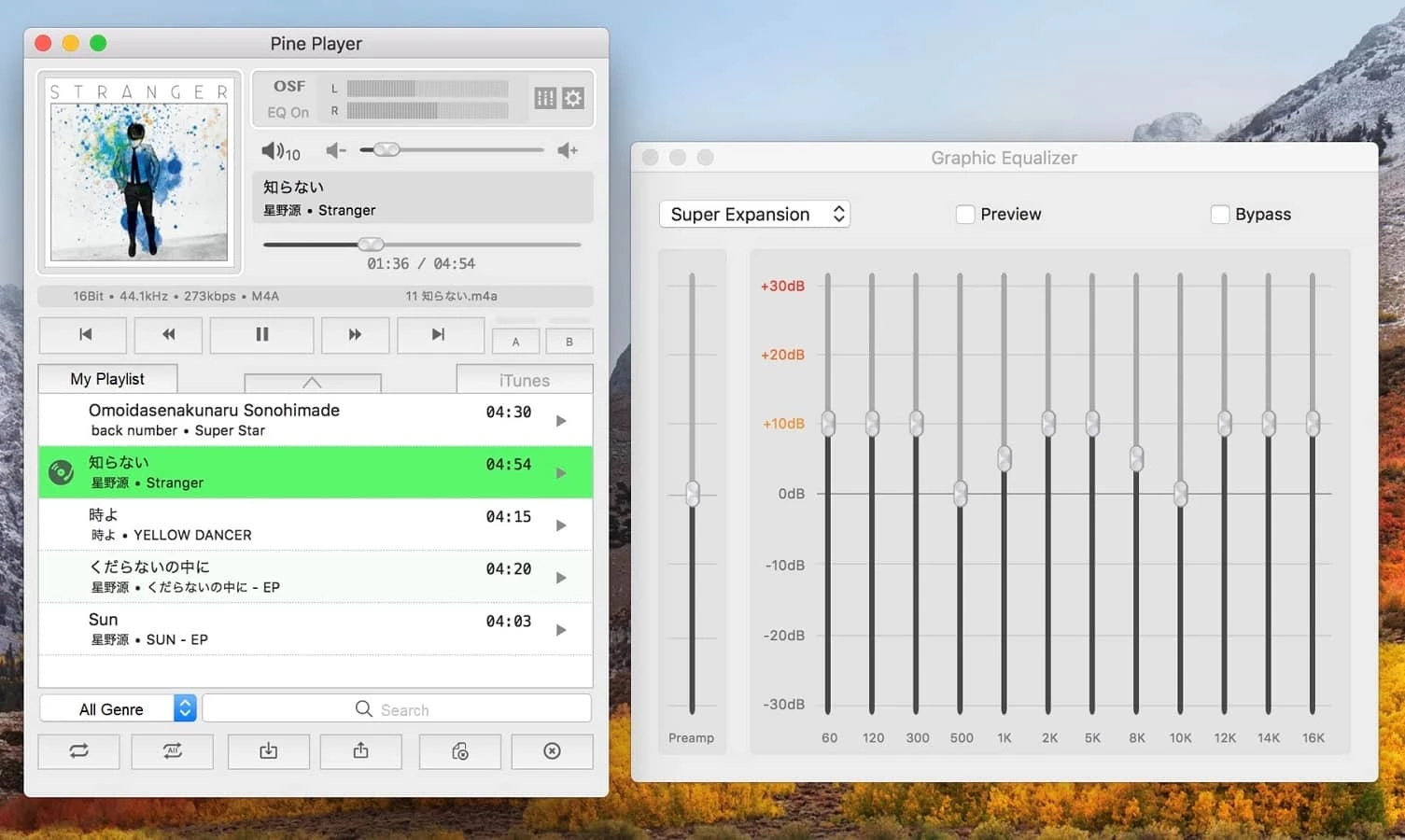 Pros:
Many supported formats
Convenient playlist
Support for mass storage audio queues
Cons:
UI layout may seem too complicated for inexperienced users
It takes up a significant amount of memory compared to other players
5KPlayer
5KPlayer is another free good music player for Mac on this list. It provides seamless playback of a range of audio file formats (MP3, AAC, AC3, OGG, and WMA, among others) and automatically detects and plays Dolby, RStereo, DTS multi-channel surround sound. On top of that, 5KPlayer has a built-in radio, meaning you can enjoy listening to number of satellite radio stations.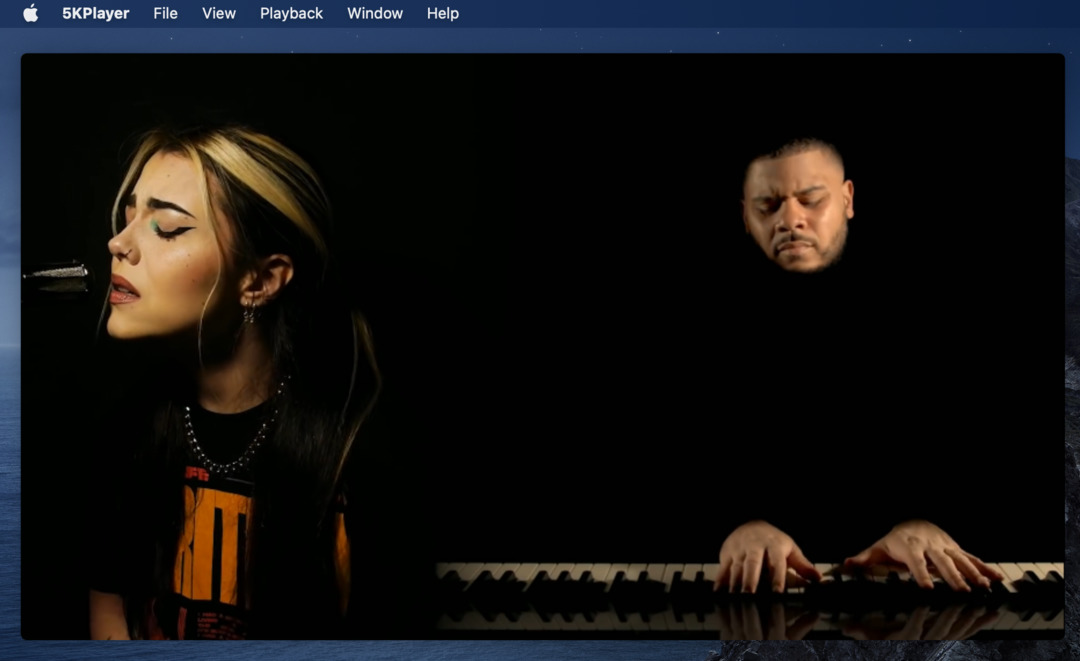 Pros:
Easily converts video to MP3
Wireless streaming of audio and video via AirPlay and DLNA
Ability to sort audio/video files, create new playlists, etc.
Cons:
Limited advanced customization options for audio playback
IINA
IINA is a popular open-source media player for macOS, known for its sleek design and robust functionality. Its integration with macOS allows users to take full advantage of Apple features like Touch Bar, Dark Mode and gesture controls. IINA supports a wide range of video and audio formats, including MP4, MKV, MP3 and FLAC. In addition, the player offers advanced features such as picture-in-picture mode, customization using various themes and plugins, and support for online streams and YouTube playlists.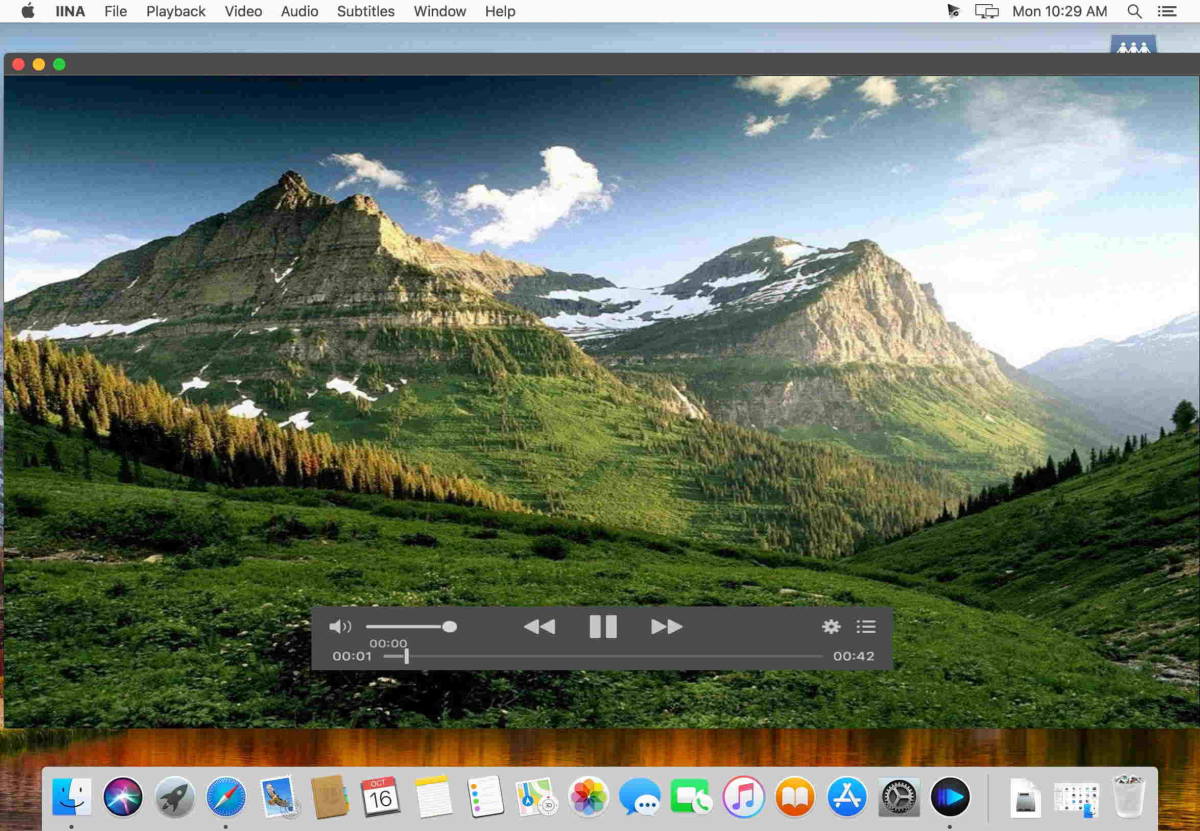 Pros:
Free-to-use
Powerful audio equalizer and audio controls
Aesthetic user interface with support for macOS technologies like gestures and touch control panel
Cons:
Sometimes the app may crash
Cog
Cog is a free audio player with a simple interface and minimal design that makes it easy for users to navigate and enjoy music without distractions. The app is equipped with a reliable audio equalizer and offers extensive sound control options. You can enhance your music experience by adjusting settings to suit your preferences and the genre of music you're listening to.
It's important to note that Cog may sometimes be unstable and crash. However, it still remains a popular choice among macOS users who value simplicity, aesthetics, and sound customization.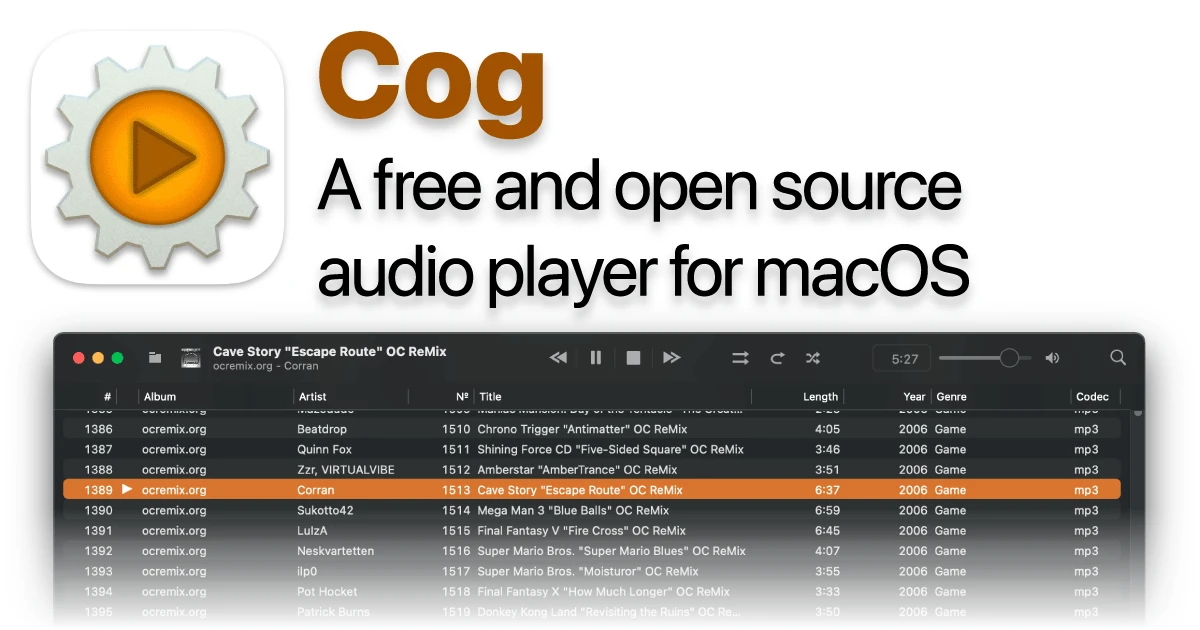 Pros:
Support for a variety of audio formats
Last.fm support
Shuffle of both albums and tracks
Gapless playback
Cons:
Doesn't provide too much functionality
Musique
Musique is a comprehensive music player on your Mac, characterized by simplicity and elegance. It comes with one playlist and also graphically displays your albums and artists using images downloaded from Last.fm. The app supports a wide range of audio formats, ensuring compatibility with your entire music collection. Furthermore, it offers a shuffle feature that creates playlists based on the user's listening habits.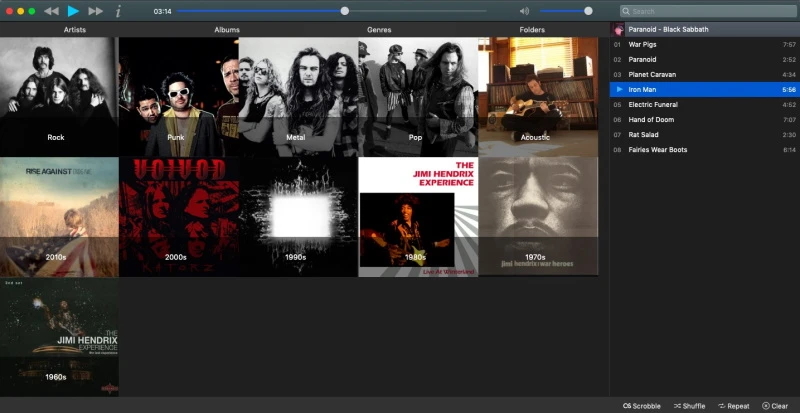 Pros:
Easy-to-follow playlist
Uses Last.fm to catalog your music, display album art and artist information
Shows song's lyrics
Vox
Another music player for Mac on our list is Vox. It supports different audio formats, including lossless formats like FLAC and ALAC, and is integrated with iTunes and SoundCloud, meaning you can access these services right from Vox. On top of that, over 30,000 radio stations are available in the player, which are categorized by both country and genre. VOX boasts a diverse set of settings, with more advanced features available in VOX Premium.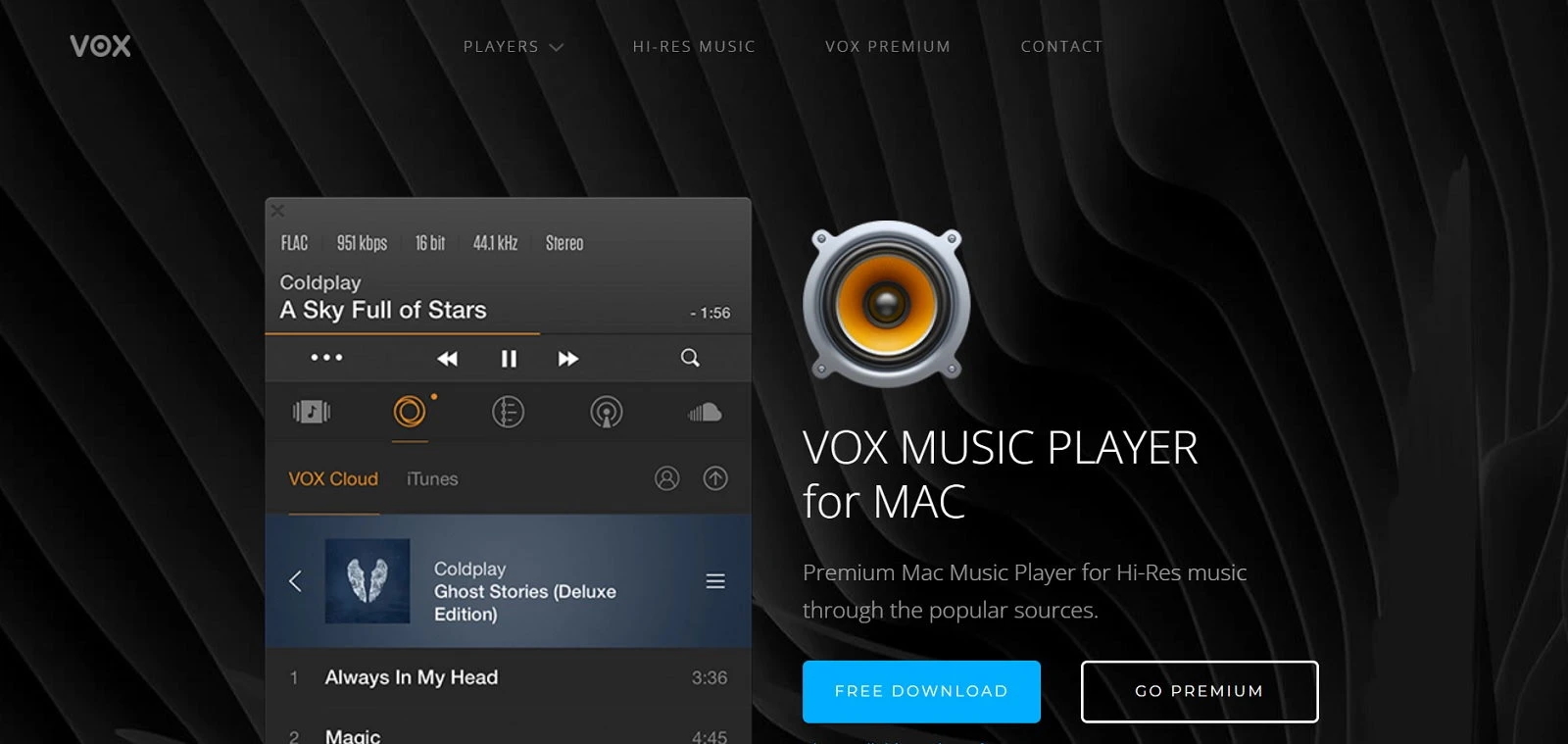 Pros:
Comes with built-in equalizer
Support for DLNA
Feature-rich, with support for all kinds of formats
Unlimited cloud storage
Cons:
Some advanced features are only available in Vox Premium
Colibri
The developers of Colibri describe it as a macOS audio player designed specifically for audiophiles, offering lossless playback. True to its claims, Colibri delivers smooth, gapless playback while remaining incredibly resource-efficient, ensuring minimal impact on your device's battery life. Colibri can play a variety of audio formats, both lossless and lossy, and provides advanced features like 10-band equalizer, comprehensive cue sheet and metadata support, BS2B functionality.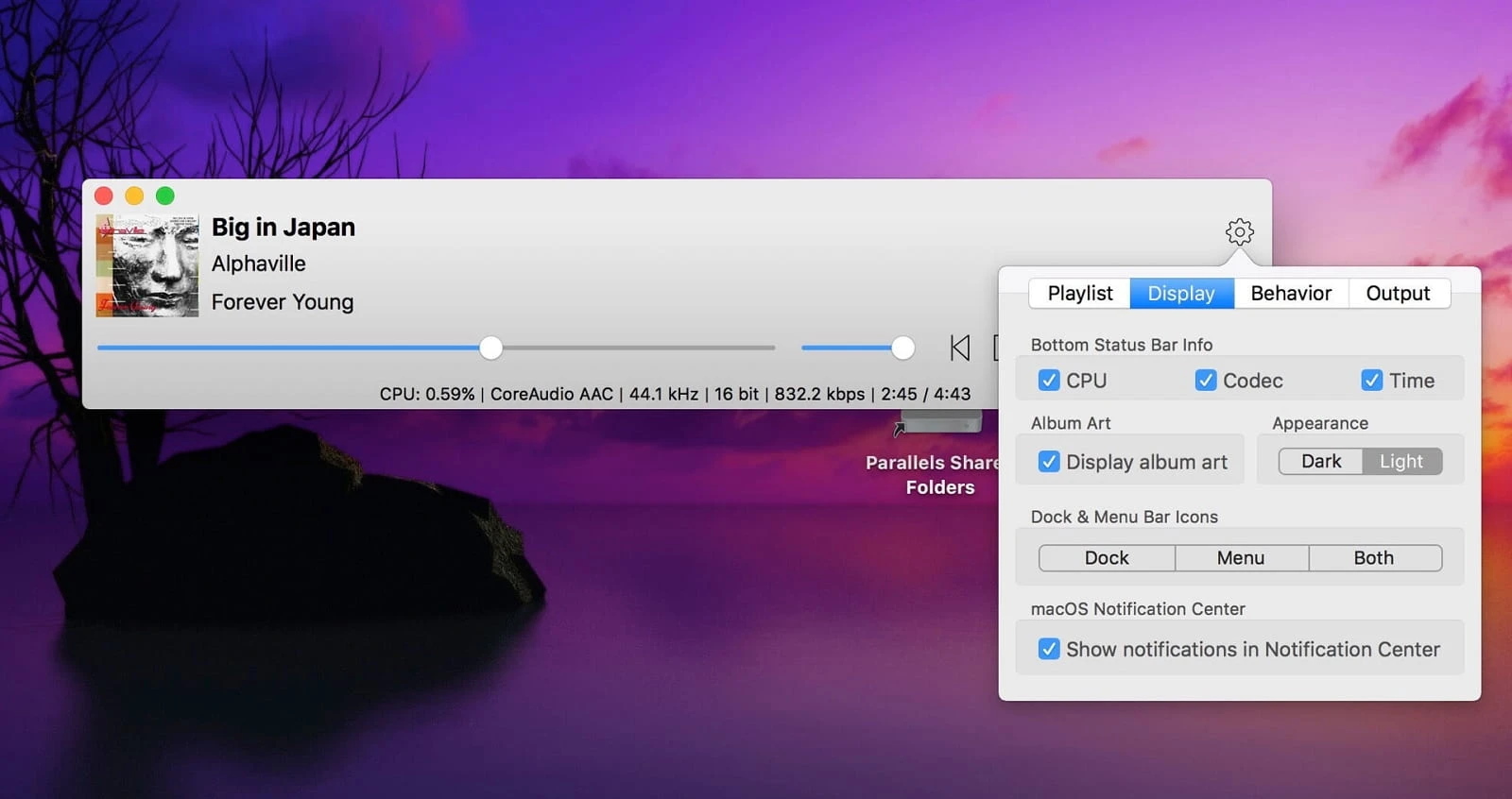 Pros:
Plays music by album, artist, playlist
Playlist creation
Loads embedded cover art for FLAC files
Integrates with Finder and offers lots of hotkeys
Cons:
Most advanced features are only available after purchasing the app
What features should a music player have
Free music players typically come with restricted functionality and may not cater to all user's preferences, whereas paid players provide a wide array of features tailored to diverse requirements. So, let's consider what factors to look for when choosing the best music player:
Compatibility with a wide range of audio formats.
Compatibility with a wide range of audio formats
Playlist creation and customization
Audio playback controls
Local file streaming to Smart TVs
Built-in audio equalizer
Quality enhancement features like high-res audio support, gapless playback
User-friendly interface
Conclusion
Hopefully, you found the above recommendations helpful. Whether you're looking for a lightweight audio player or software that doubles as an all-in-one video player for Mac, this article covers a variety of solutions, free and paid, tailored to individual needs and preferences.
Considering the criteria described above and testing various music players, Elmedia Player stands out from the rest as a versatile choice for most Mac users. It boasts extensive support for audio and video formats, has a neat and user-friendly interface and comes with lots of handy features.
FAQ
Elmedia Player stands out as the best music player for Mac, thanks to its exceptional features. It supports a wide array of audio formats, including MP3, FLAC, WMA, and AC3, while also provides 10-band audio equalizer for fine-tuning, perfect playback quality, playlist creation and intelligent organization.
To change the default music player, right-click on the audio file and select "Get Info." In the "Open With" section, choose your preferred music player and click the "Change All" button. Then confirm your choice by clicking "Continue".
Yes, Mac comes with pre-installed media player, QuickTime Player, which handles audio files. However, format support is limited, and if you need to play certain file types that are not supported by QuickTime, you'll need a third-party player.