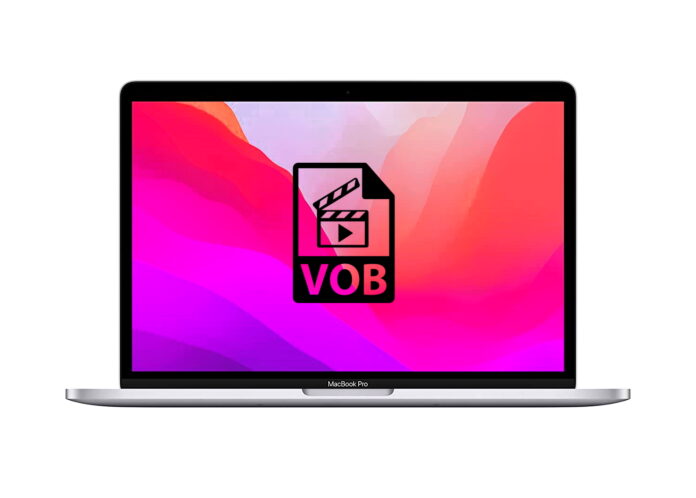 If you want to watch VOB files on Mac, you may already know that QuickTime cannot help. Unfortunately, Apple's default media player does not support the VOB file format. Therefore, you'd need to find a different video player for Mac or a converter, in order to successfully access your files. You can find some proven methods described below to help you select a suitable app.
What is a VOB file?
VOB (short for "Video Object") is a container format found on DVDs that bears the .vob file extension. Originally developed by an international organization called DVD Forum, VOB was based on the MPEG program stream. Apart from video, it may also contain audio, subtitles, DVD menus, and navigation content. Its size is often limited to 1 GB, in order to ensure compatibility with different operating systems.
VOB video files are typically stored in the VIDEO_TS directory at the root of a DVD. When the DVDs in question are commercial titles, the VOBs are usually encrypted due to copyright protection.

How to open VOB files on Mac with Elmedia Player
Elmedia Player is a very versatile VOB player for Mac. With its wide format support, it comes as no surprise that it can play VOB files with ease. The app lets you fully control playback, sync subtitles, and tweak the sound. You can also fine-tune things like brightness, saturation, contrast, and more. The deinterlacing option removes defects – a great advantage when it comes to low-quality video from old DVDs.
Still, the advanced features don't take away from the app's ease of use. Designed specifically for macOS, it feels very intuitive and integrates Mac-specific controls such as the Touch Bar strip.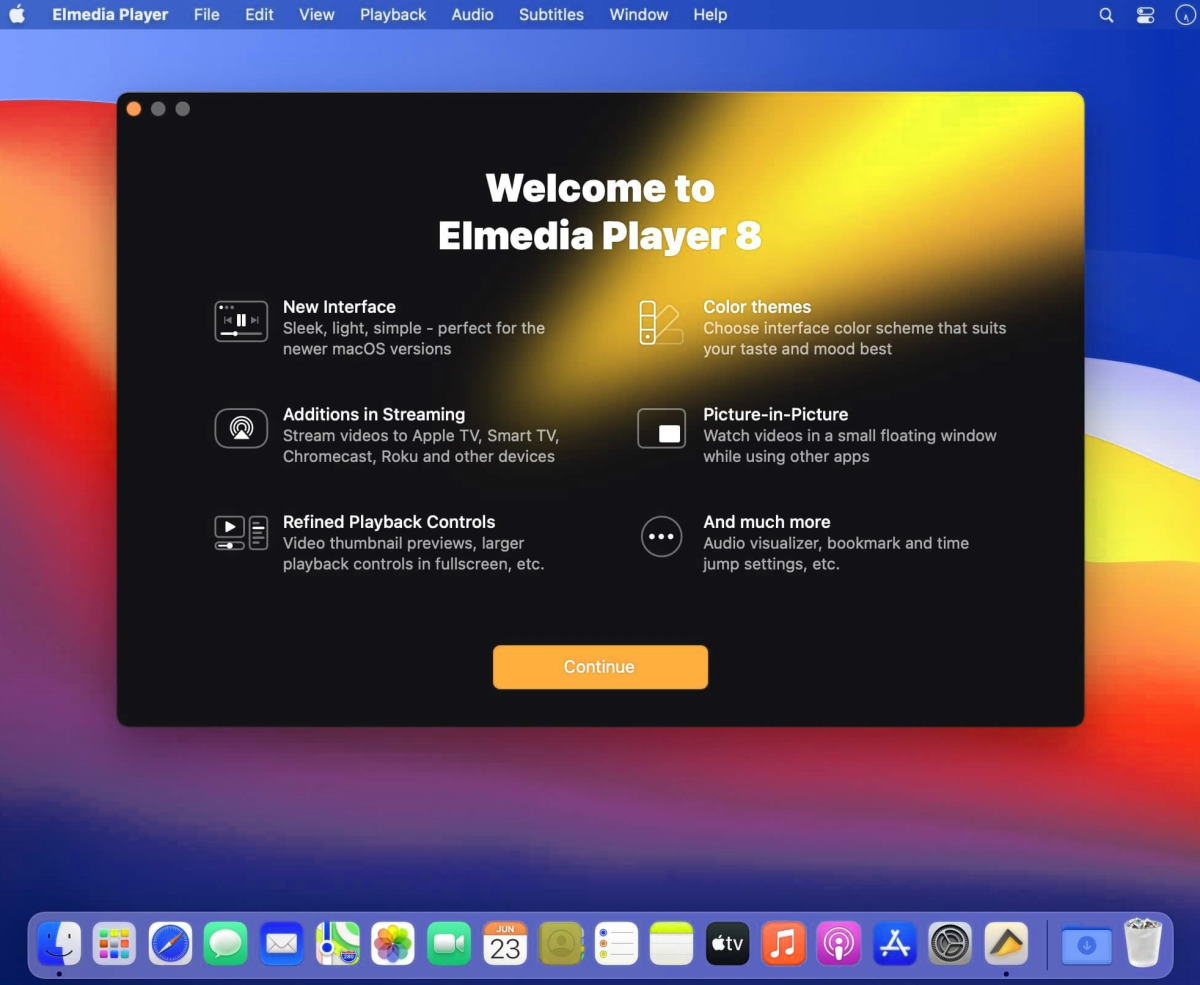 Pros:
Supports surround sound passthrough for AC3 or DTS
Allows streaming to Smart TVs, Apple TV, Chromecast, and other devices via DLNA or AirPlay 2
Offers various settings for playlists and bookmarks
Cons:
Streaming duration is limited in free version
Supported OS: macOS
Price: Pro version available at $9.99; free trial
Step-by-step guide on how to use the Elmedia VOB Player for Mac
To use Elmedia to open VOB files, Mac users need to follow these simple steps:
Step 1: Download Elmedia player from the official website or the App Store. Launch the app.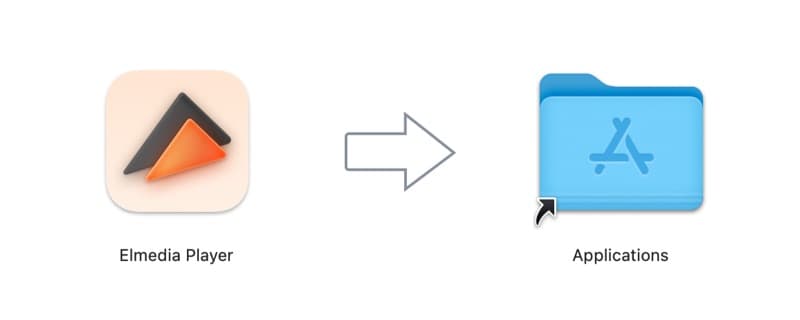 Step 2: Open your VOB files by either:
Dragging and dropping them into the player window.
Going to Finder, right-clicking on your file, and selecting "Open With" > Elmedia.
Clicking "File" in Elmedia Player > "Open" and locating your desired file.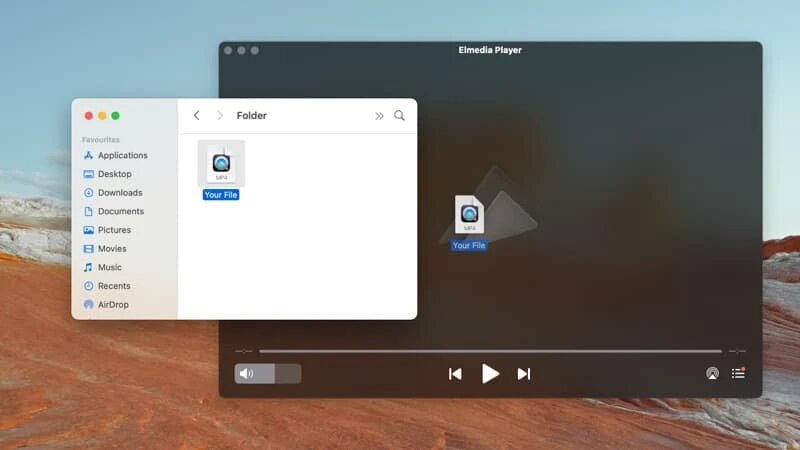 Step 3: You can now enjoy your VOB video.
Watch VOB files on Mac using VLC
VLC Media Player offers another way to play VOB on Mac. It has a long-standing history of supporting a wide range of formats. It uses hardware-accelerated decoding to transfer video decoding from your CPU to GPU, thus saving battery. VLC offers a rich selection of options for video playback, subtitle synchronization, and video and audio filters.
While it's diverse in terms of functionality, however, some features may be difficult to locate due to the nature of the interface. As an open-source, free VOB player, VLC does suffer from some unresolved legacy issues reported by users, which drives them to look for a VLC alternative for Mac.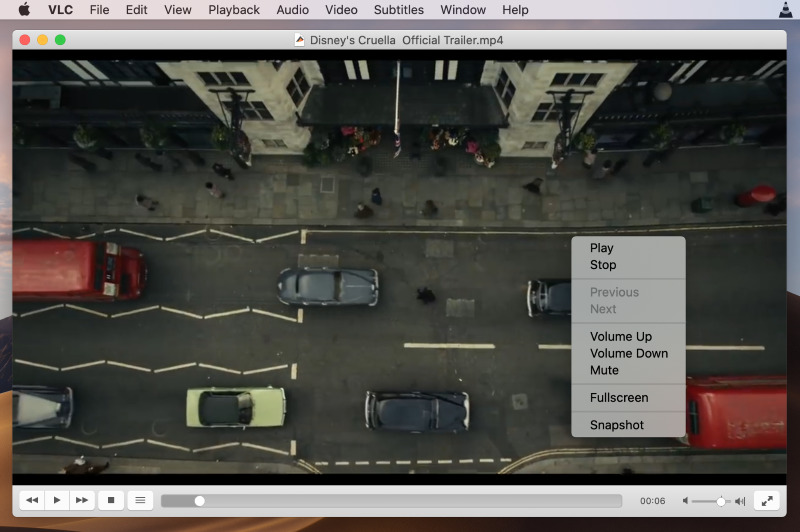 Pros:
Also works as a file converter
Customizable with extensions and skins
Free of charge
Cons:
Users report frequent issues with the latest versions
Beginners may find the app difficult to navigate and customize
Supported OS: Windows, Linux, macOS, Unix, iOS, Android
Price: Free
A quick guide on how to play VOB files on Mac with VLC
To use VLC as a VOB file player, Mac users need to:
Step 1: Download and install the official VLC Media Player on their computer. Open it.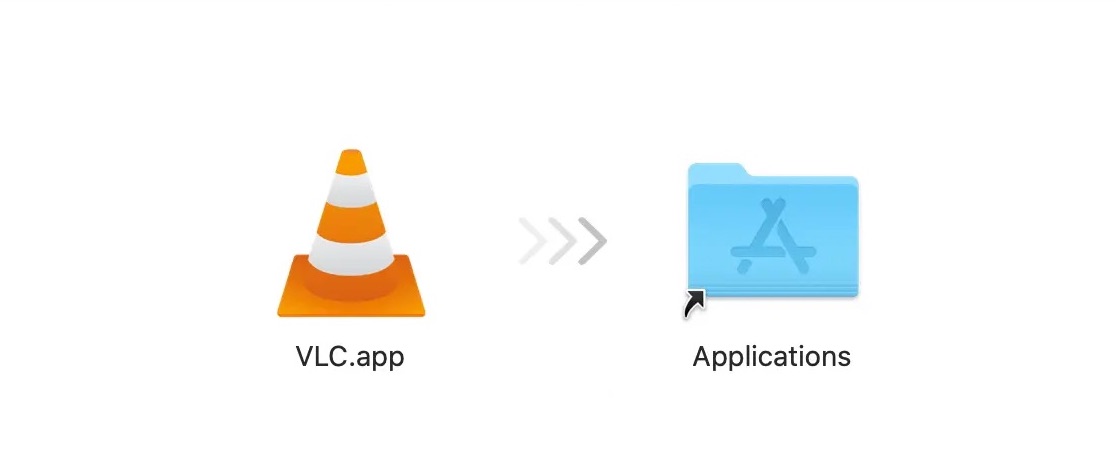 Step 2: Open your VOB file by either:
Dragging and dropping it onto VLC.
Finding it in Finder, right-clicking on it, and choosing "Open with" > VLC.
Going to "File" > "Open File".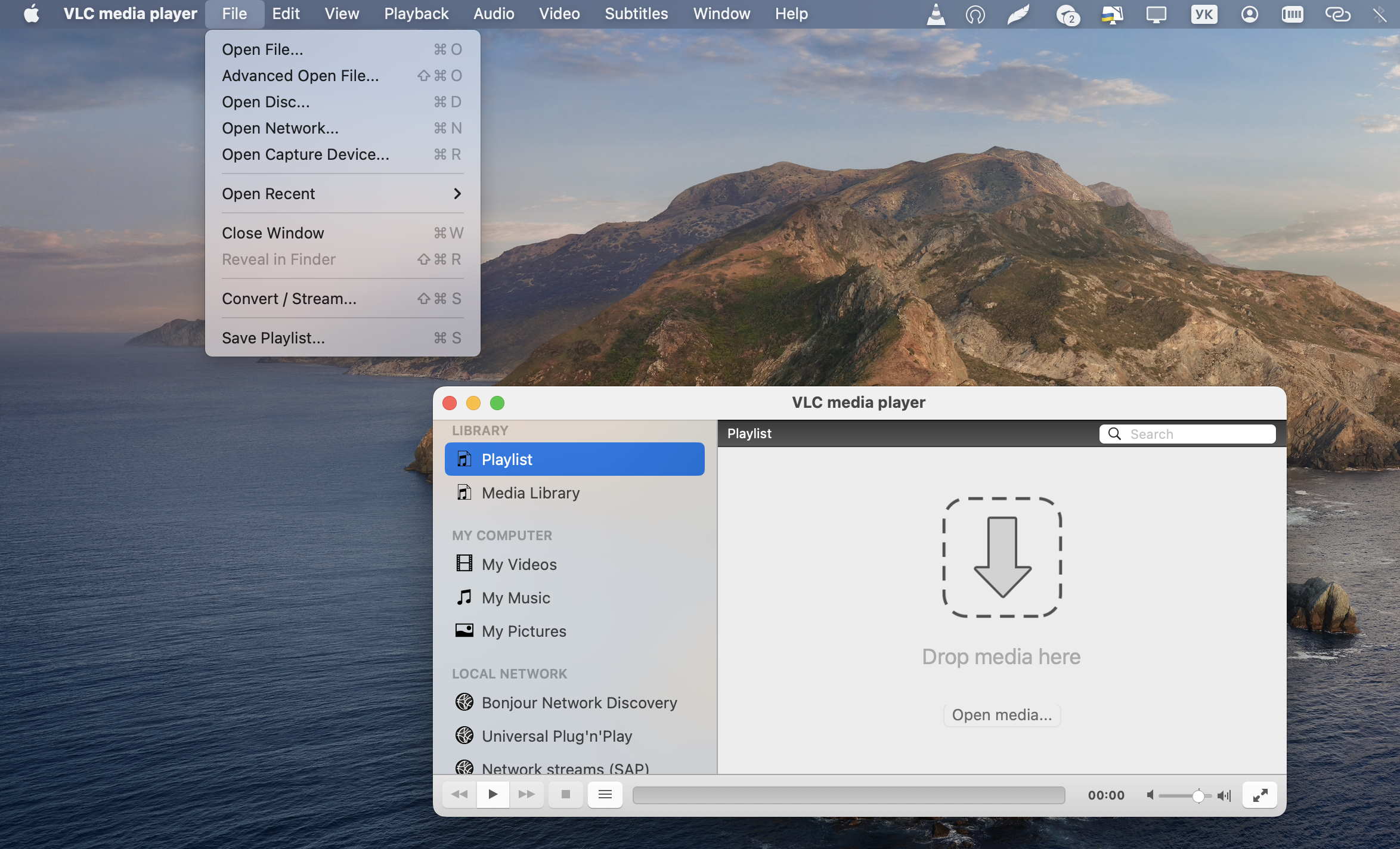 Step 3: Your video will now play.
Open VOB on Mac using the Cisdem VOB player
Cisdem is another media player that performs well with VOB video. It's designed for quality playback of high-resolution videos in up to 1080p, 4K, 5K, and 8K. The app offers all the must-have features for video playback, as well as Full-Screen mode, Mini-Screen mode, and Incognito. It supports embedded and external subtitles, switching between audio tracks, and more. In terms of user experience, Cisdem is lightweight and quite easy to navigate.
Although it can be used as a free VOB player for Mac, some features do require users to purchase a license.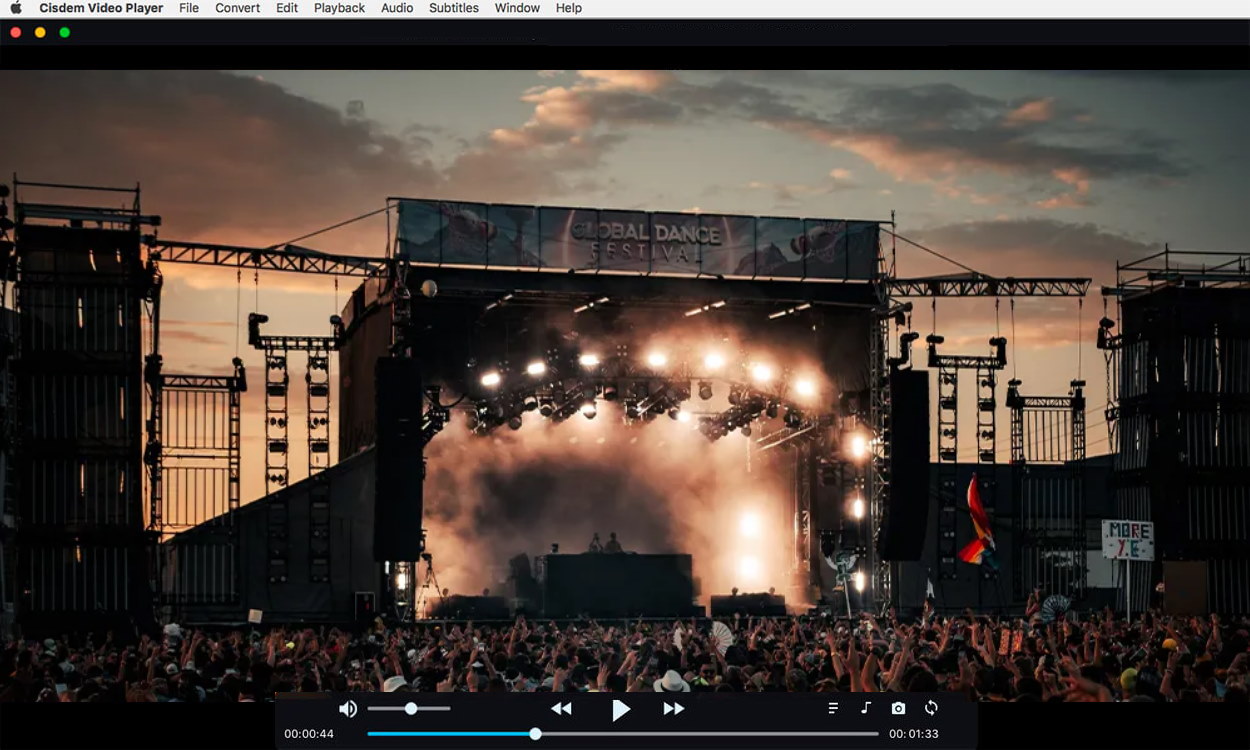 Pros:
No need to install any codecs or other plugins
Offers hardware acceleration for smooth HD and UHD playback
Cons:
Offers a conversion option, but only as part of the paid upgrade
Supported OS: macOS, Windows
Price: Free or $9.99 for Pro version
Here's how to play VOB files on Mac with Cisdem
Step 1: Download and install the official Cisdem Video Player. Open it.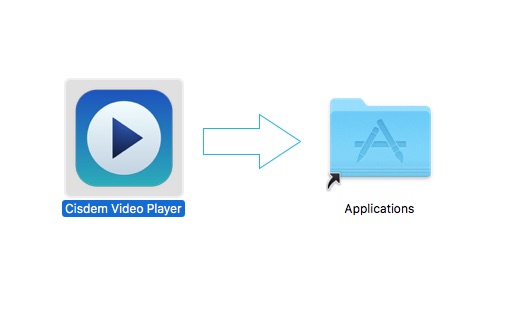 Step 2: Choose one of the following ways to add your VOB files:
Drag and drop the desired VOB files onto the main player window.
In the menu bar, click File > Open File and select the VOB files you wish to play.
Click on your playlist and select which VOB files you'd like to open.
To reopen a recently played video, go to File > Open Recent in the menu bar.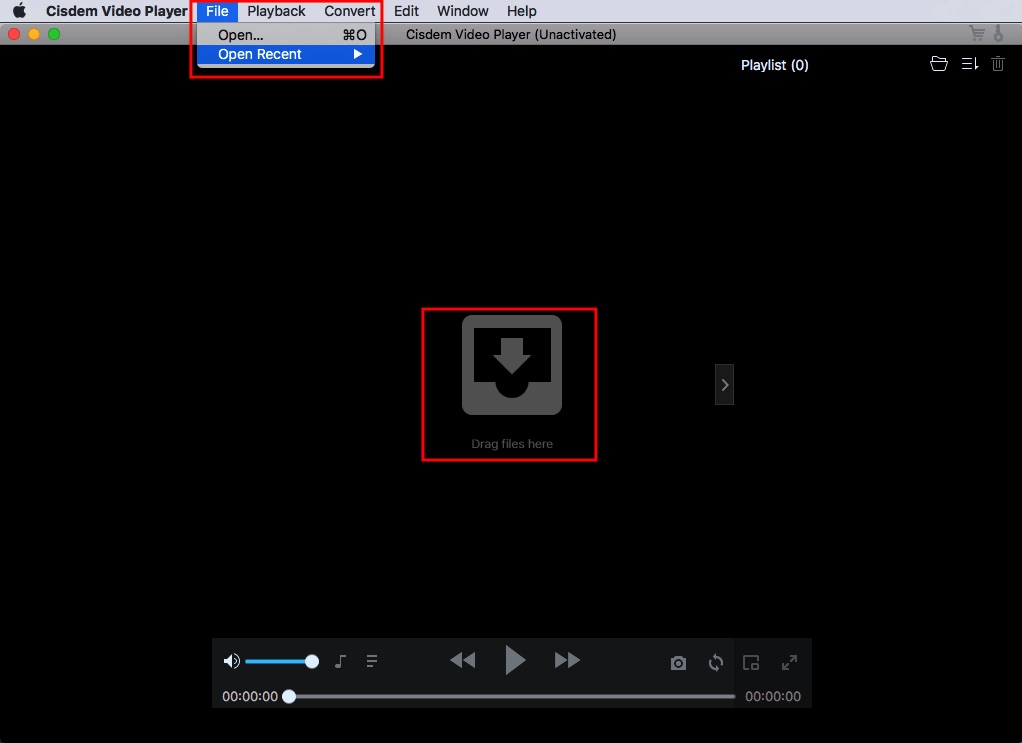 Step 3: Your VOB is ready for you to watch.
How to Convert VOB Files using Movavi Video Converter
For another way to access a VOB file, Mac users can opt for a file converter like Movavi. This app can successfully convert into 180+ formats. It can also compress large videos without quality loss or let you edit your videos by trimming, cropping, adjusting colors, and merging multiple files. In addition to that, you can add subtitles or search for them through the app.
Movavi has a free version, however, it's intended for trial purposes only, since it has many limitations. For example, there is a 7-day trial period, all output videos bear a "Trial" watermark, and so on.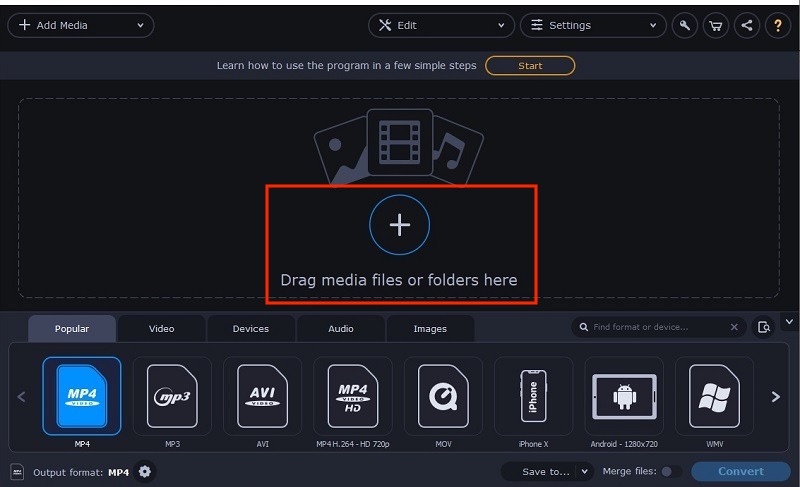 Pros:
Can convert to/from a large number of formats
Comes with preset profiles for 200+ devices such as smartphones and tablets
AI-powered upscaling can improve poor-quality videos
Cons:
Cannot be used as a media player
The free app is a limited-time trial version only
The price for a yearly or lifetime license is very high
Supported OS: macOS, Windows
Price: Free trial or $59.95 for a license
Follow these steps to convert VOB to a different format
To convert your VOB file with Movavi, here is what you need to do:
Step 1: Download and install the official Movavi app. Open it.
Step 2: Add your media file by dragging and dropping it onto the app window.
Step 3: Select your desired output format by clicking on its icon.
Step 4: Click "Convert" to complete the conversion.
How to change your default VOB file player on Mac
If your current media player cannot play VOB files on Mac or you're not happy with its performance, you can change the default app that opens this format. Just follow these steps:
Step 1: Right-click on a VOB video file > click on "Get Info".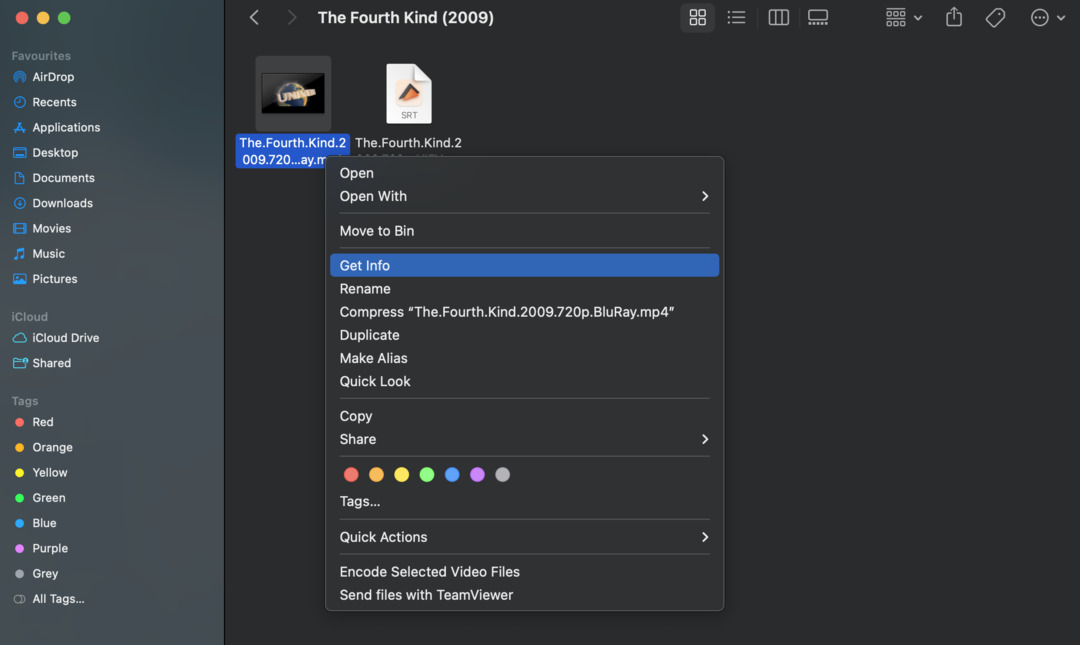 Step 2: Go to the "Open With" section > click on the small arrow and choose your preferred VOB player.
Step 3: Press the "Change All" button to apply the change to all VOB files.
Step 4: Click the "Continue" button to confirm.
Conclusion
Despite macOS's inability to play VOB by default, there is an easy workaround. Different video players for Mac like Elmedia Player will ensure you never come across compatibility or quality issues. It can not only open VOB files, but also play AVI files on Mac, plus MOV, AVI, MP4, and countless audio formats.
FAQ
To convert your VOB file into a different format, you need to use a converter app. QuickTime will then be able to play the newly converted video. Alternatively, you can choose a Quicktime alternative for Mac from one of the solutions recommended above.
Programs that can open VOB include Elmedia Player, VLC, Cisdem, etc. You can learn more about each one in our article above. Apple's built-in QuickTime does not support VOB.