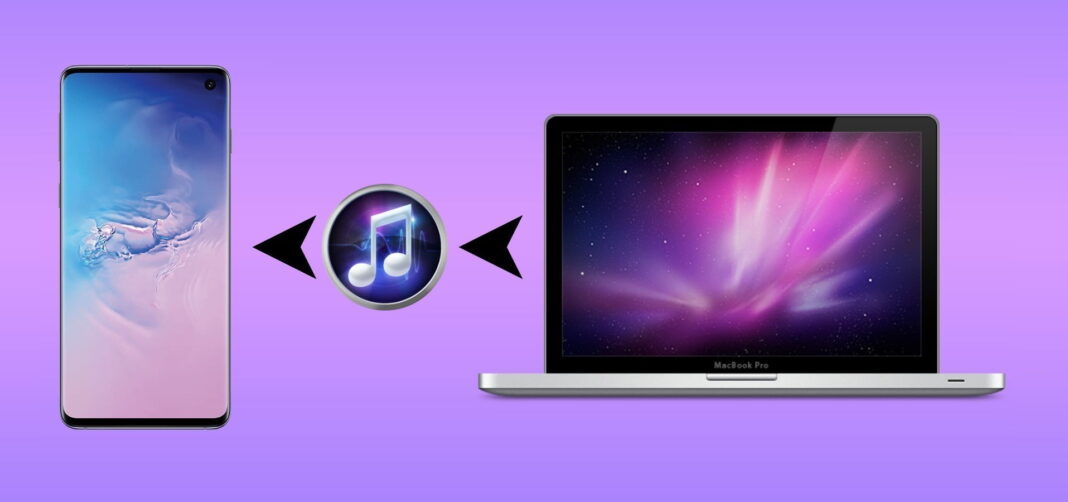 If you have a long trip planned or just want to enjoy music while on the go, you may need to transfer your favorite tracks from Mac to Android. At first glance, transferring files between two different operating systems can seem rather complicated, but things are not so confusing.
There are ways and software to help you with this process. In this article, we're going to show you how to transfer music from Mac to Android in different ways.
Solution 1.

Transfer Music from Mac to Android Phone with Special Software

macOS and Android are not designed to work together, so you'll need a third-party app to transfer songs between the devices. We've gathered the best apps available on the market. Let's take a look at how to transfer music from a Mac to an Android to help you decide which one is the best fit.
Transfer Music via USB with MacDroid
Looking for a way to transfer music from Android to Mac, and vice versa? MacDroid makes the process of transferring quick and easy. It is a professional file transfer software intended to help Mac users who have Android phones or tablets.
Since different platforms are inherently incompatible, MacDroid overcomes the transfer barrier and simplifies establishing a connection between Android and Mac. Not only music, but you can also transfer videos from Android to computer, and the same applies to other files.
There are two connectivity modes to choose from. MTP (Media Transfer Protocol) is an easy way to mount Android and other supported devices. ADB (Android Debug Bridge) provides fast file transfer and management and brings full access to your Android.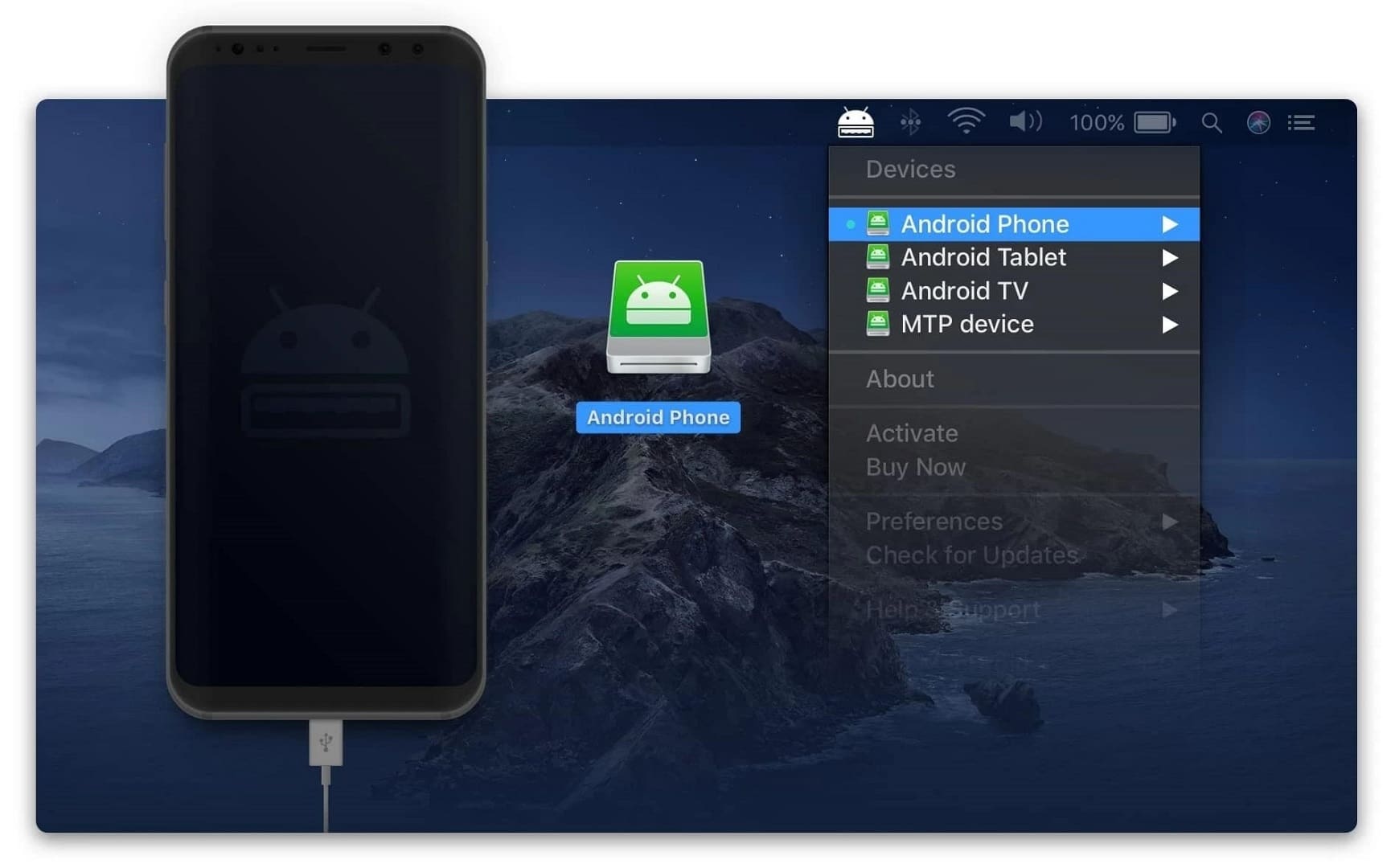 It's easy to get started with MacDroid and start transferring music to your Android. Here's a step-by-step guide:
Step 1: First of all, download and install MacDroid.
Step 2: Make sure you upgrade to the Pro version, which will allow you to transfer files from Mac to Android.
Step 3: Connect your Android to Mac using a standard USB cable. It should be connected properly.
Step 4: Launch MacDroid and set to MTP or ADB mode. Next, we'll look at how to connect via MTP.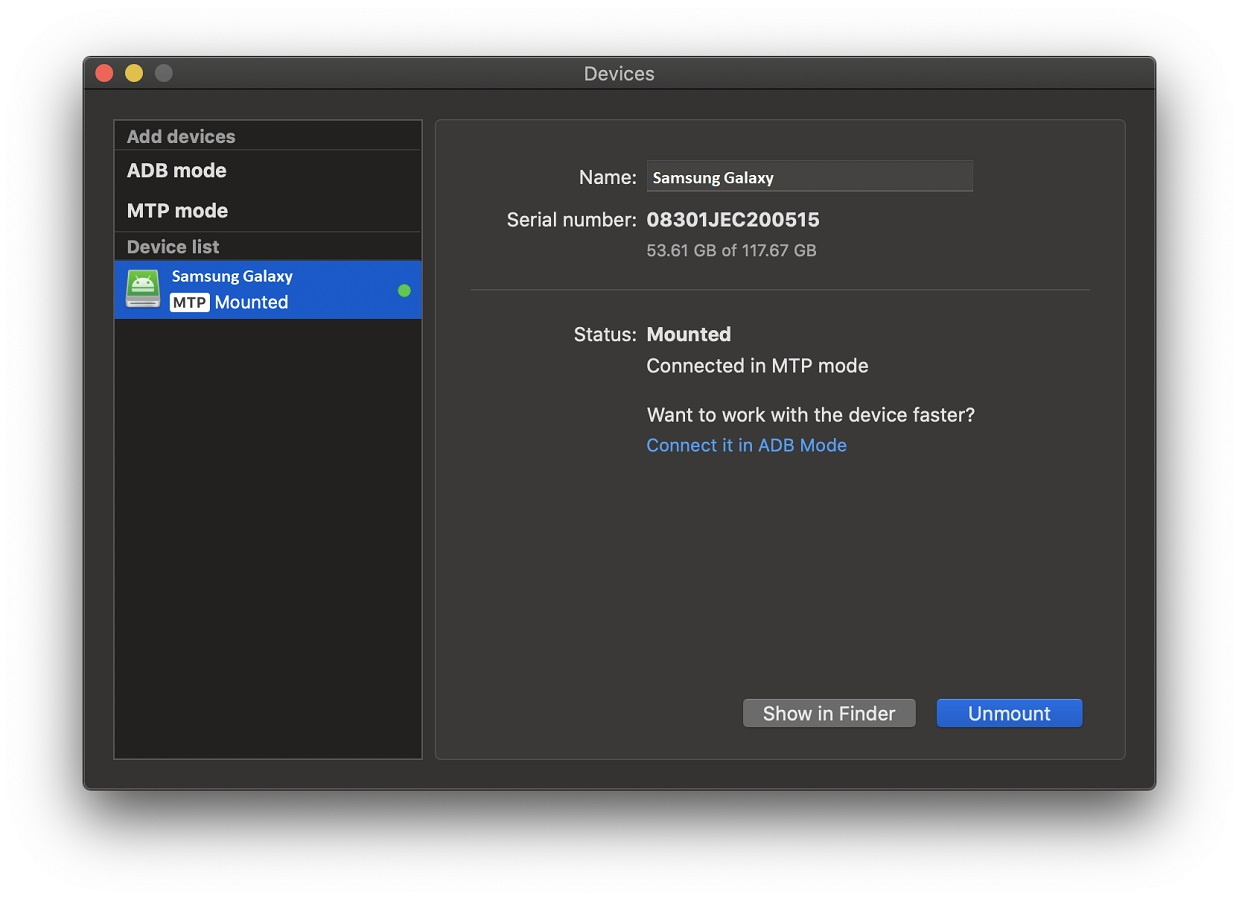 Step 5: On the phone screen, you'll see a pop-up window. Select "File Transfer".
Step 6: Your Android device will appear in the "Device list".
Step 7: Then you need to mount your device. Click the "Mount" button.
Step 8: Now you will get access to the files on your phone and start transferring music.
Android File Transfer
Android File Transfer is the official Google's third-party utility for moving files between Android and Mac. Using the app is pretty straightforward: all that is required is a standard USB cable to connect two devices. However, since Android File Transfer hasn't been updated for some time, there's a chance you might run into bugs and errors during the process.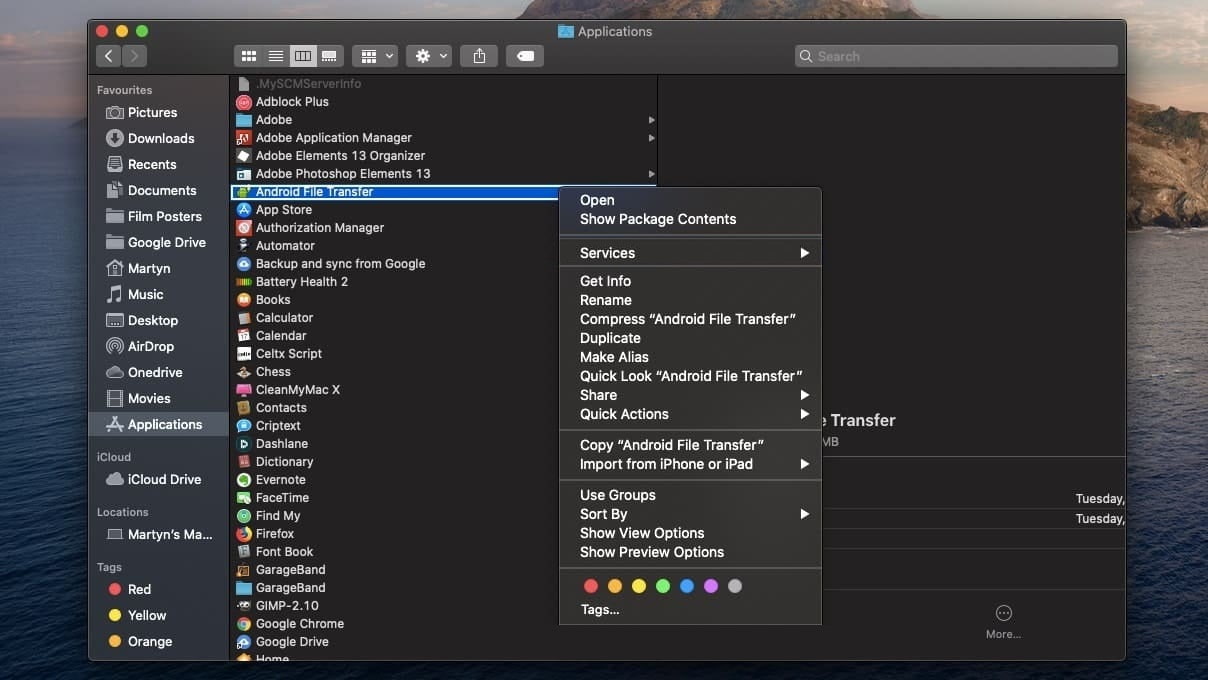 Here's how to transfer music from Mac to Android phone using Android File Transfer:
Step 1: Download and install Android File Transfer on your computer, and run the app.
Step 2: Connect your devices using the USB cable.
Step 3: If prompted, on the phone, tap the "Charge this device via USB" notification and select "File Transfer.
Step 4: After that, an Android File Transfer window will open automatically on your Mac.
Step 5: That's it! You can now easily drag and drop all the songs you want to add to your Android.
Solution 2.

How to Transfer Music from Mac to Android via Bluetooth

Another way to transfer favorite tracks from Mac to Android is to use Bluetooth File Exchange, the macOS built-in utility. Bluetooth File Exchange is used to exchange files between Bluetooth-enabled devices. It is a perfect solution for moving music to your phone or Mac without downloading an app.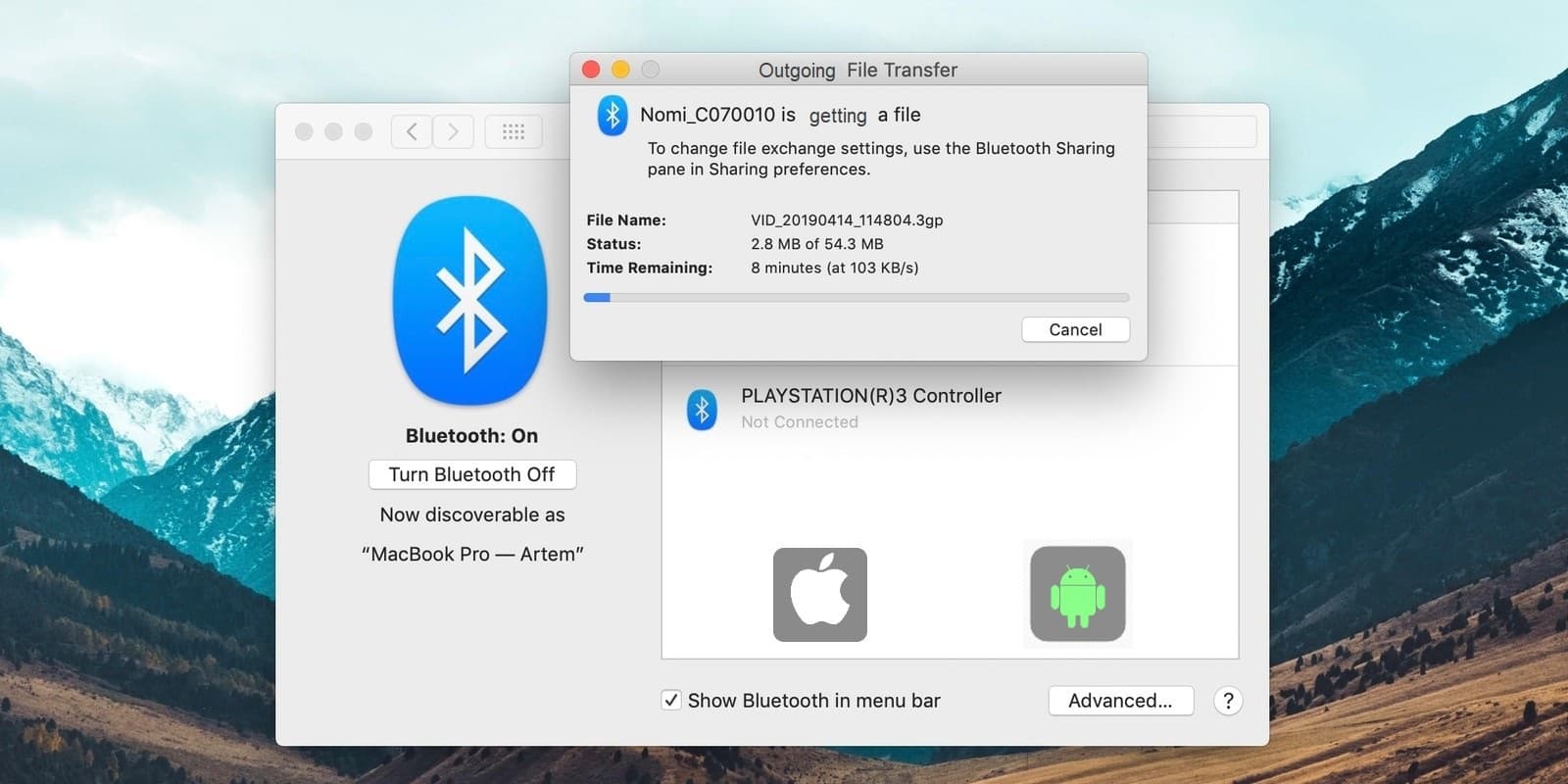 So, to use Bluetooth File Exchange to transfer music to Android from Mac, you can follow the step-by-step guide below:
Step 1: First, turn on Bluetooth on both Mac and Android. To enable Bluetooth on Mac, go to System Preferences and select Bluetooth. Click "Turn Bluetooth On".
Step 2: On your Android, go to Settings > Bluetooth. You'll see your Mac among the Bluetooth devices, select it.
Step 3: Once done, check the passcodes on both devices. If the passcodes match, pair your devices.
Step 4: To start transferring, just click on the Bluetooth icon in the Mac menu bar, then choose "Send File to Device".
Step 5: Select the file(s) you'd like to send to your Android.
Step 6: Accept the file on your phone and you're done.
Solution 3.

How to Transfer Music from Mac to Android – Sync iTunes with YouTube Music

YouTube Music is the replacement of Google Play Music. It gives you access to a huge music library, music recommendations, and allows downloading songs for offline playback, though.

Besides streaming music from the YouTube library, you can also upload up to 100,000 songs from your personal collection. This way you can easily sync your iTunes library to Android and listen to it wherever you go. To transfer music with YouTube Music, you'll need an Internet connection.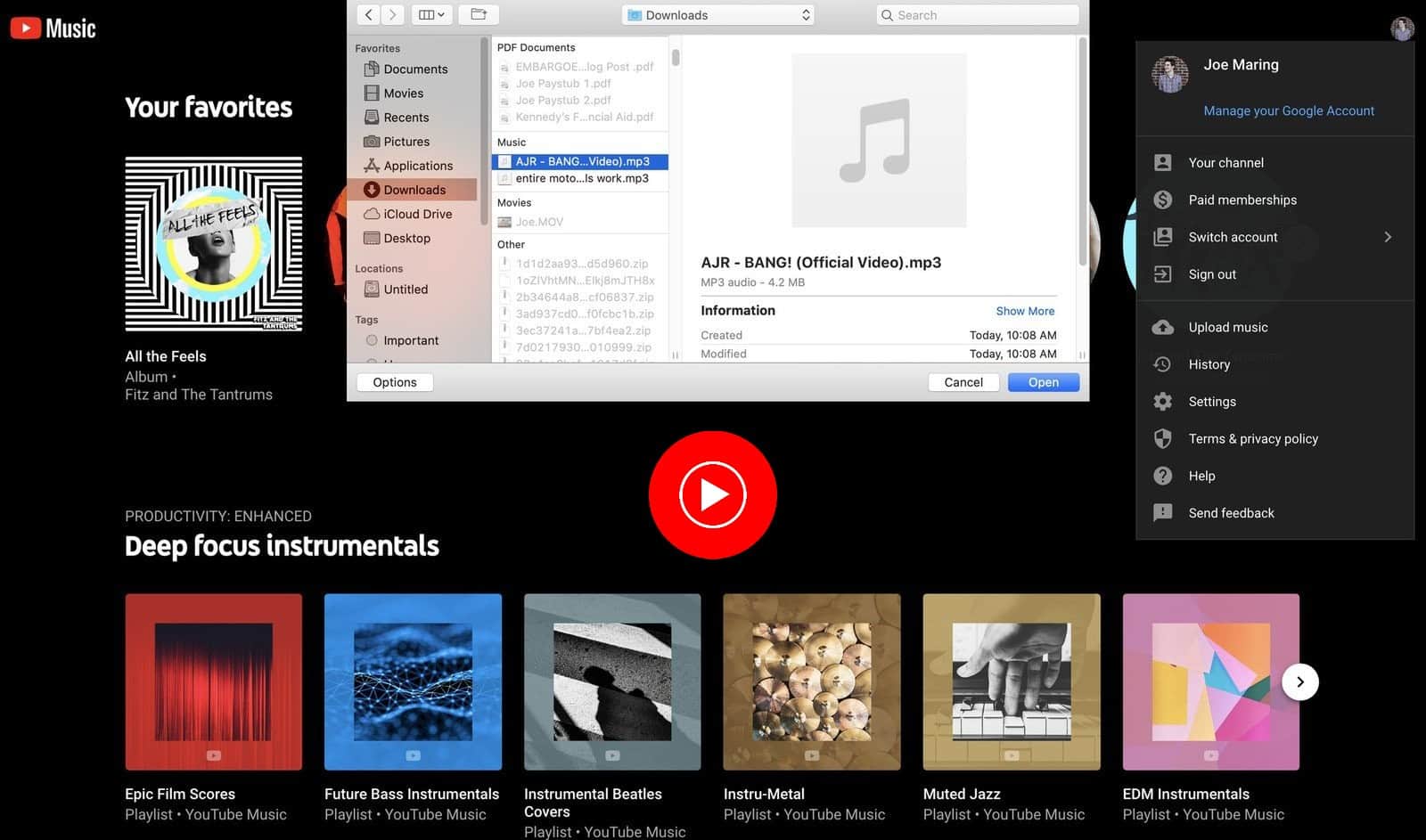 How to transfer iTunes music via YouTube Music:
Step 1: Navigate music.youtube.com and log in.
Step 2: In the upper right corner, locate your profile image and click on it.
Step 3: Select "Upload music".
Step 4: Find the tracks you want to upload to YouTube Music and click "Open".
Step 5: Wait for the songs to upload and appear on your YouTube Music library and enjoy listening.
Solution 4.

How to Transfer Music from Mac to Android Phone Using Apple Music

Do you know that there is an Apple Music app for Android? Yes, you can download it from Google Play Store and use it on your smartphone. Like YouTube Music, it allows you to stream various songs, listen to playlists on your device just by logging into your account. Besides, it is a good way to stream your iTunes library on Android. You'll need an Apple ID and to pay a monthly subscription fee to use it.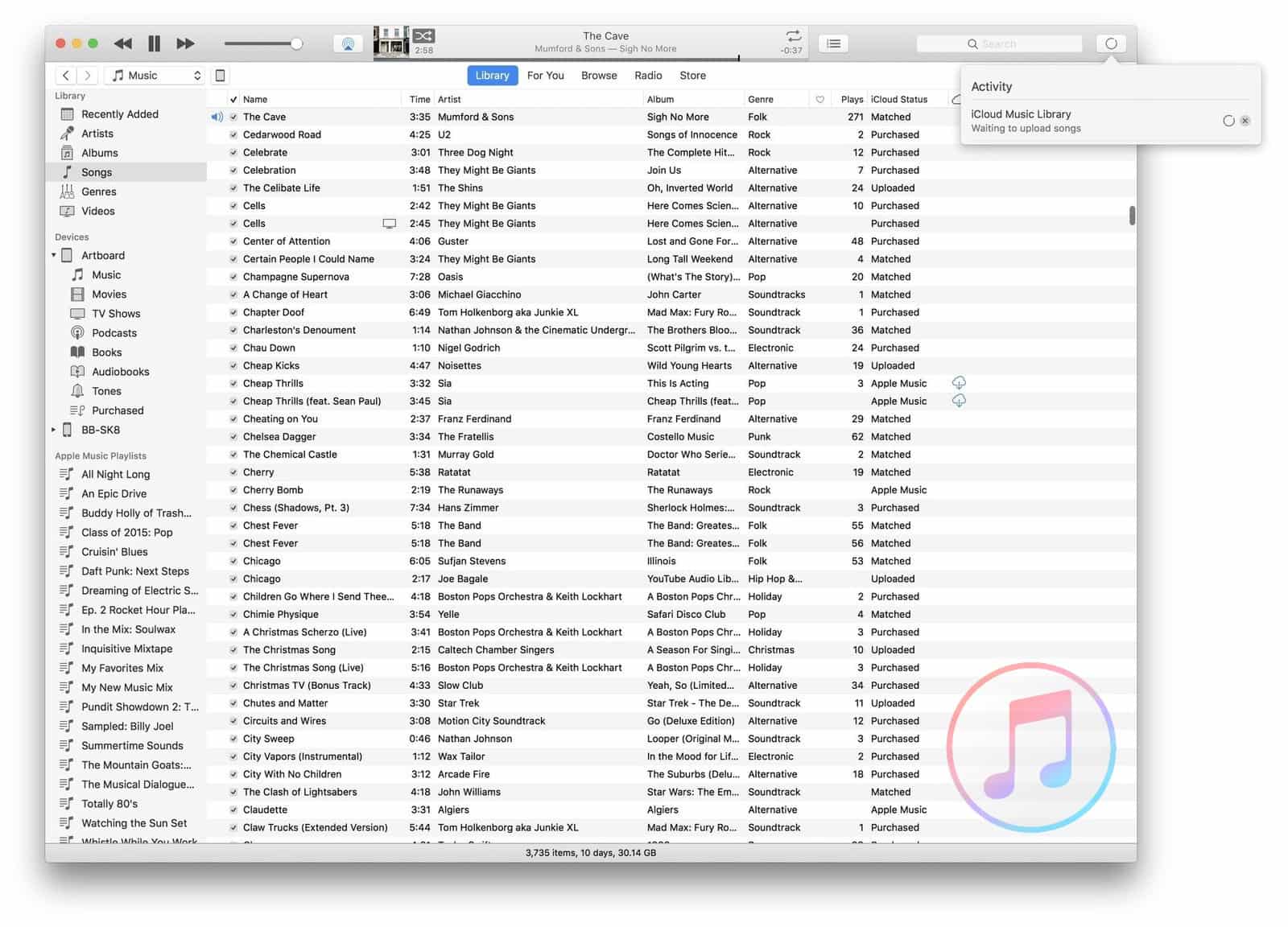 Step 1: Launch iTunes on your Mac.
Step 2: In the menu bar, click Edit and then select Preferences.
Step 3: Navigate the General tab and check the box next to "iCloud Music Library". You will not see the option if you don't have an Apple Music account.
Step 4: Download and install the Apple Music app on your Android.
Step 5: Sign in with your Apple ID.
Step 6: After the syncing is complete, you can view your iTunes music on the Apple Music app under the "Library" tab.
Conclusion
After checking out ways to transfer music from Mac to Android devices, you can find the most suitable way for you. Depending on your needs, you have a way to do it using a USB cable and third-party apps, wirelessly via Bluetooth, or opt for music streaming services and sync your iTunes library. Transfer all your favorite songs to Android and enjoy them wherever you are.
FAQ