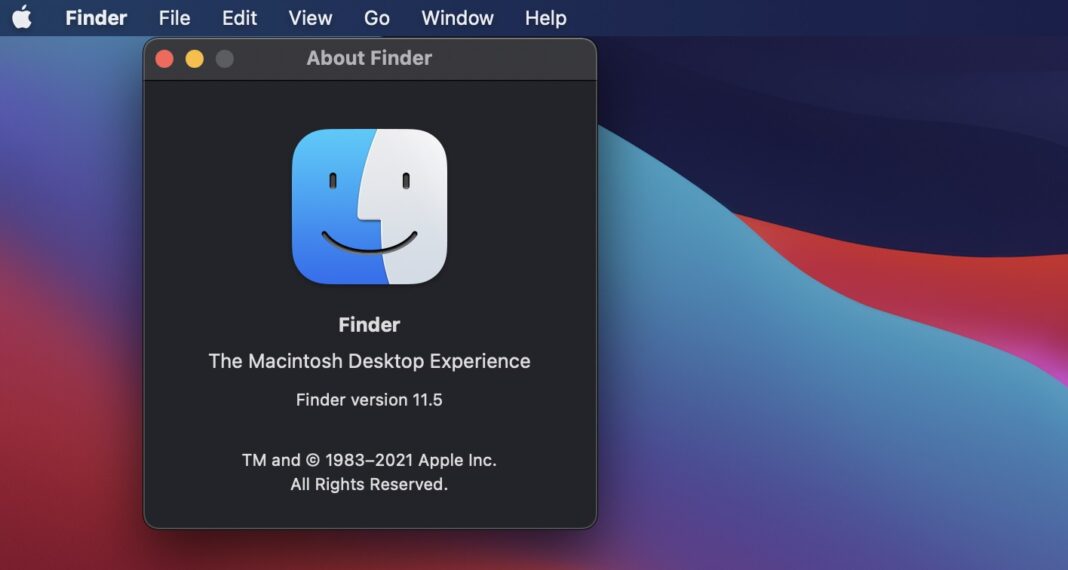 It's hard to imagine macOS without Finder, but it's not the only file manager on Mac. While you can get a lot of use out of Finder, it only includes the bare necessities – file browsing, search, and operations, such as copying or pasting. There are other tasks which you could resolve quicker with the help of a better app. We'll present some examples, and maybe you'll discover a better Finder Mac app.
File Finder Mac Tools in 2023
1.

Commander One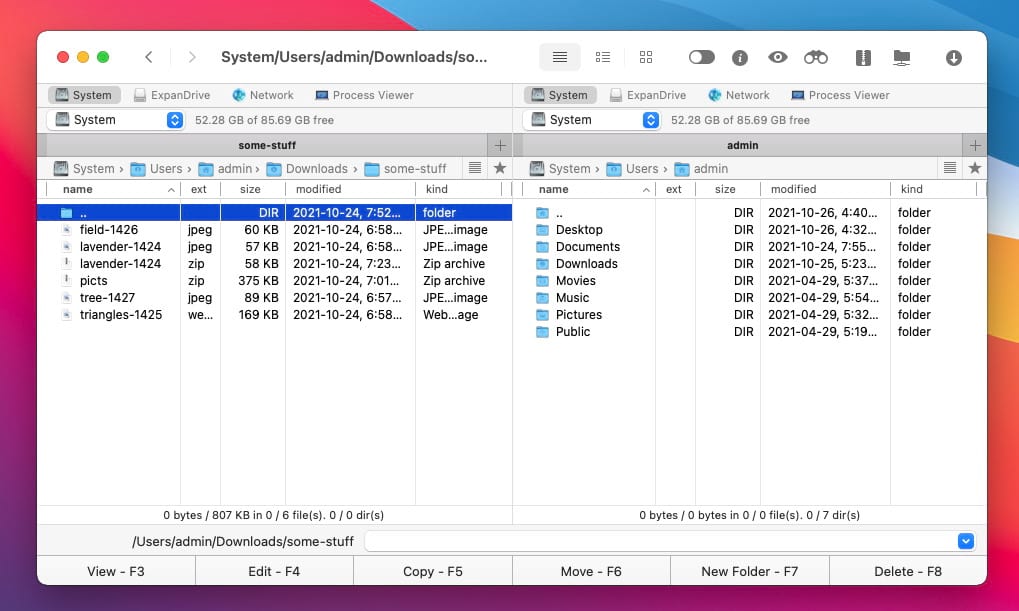 Commander One provides a familiar experience, reminiscent of FAR Manager and Midnight Commander. It's worthy of being called the best file manager for Mac since the abundant useful features are well-arranged and easily accessible in the UI.
Commander one is suited for work with network protocols (FTP/SFTP/FTPS, WebDAV) and even cloud drives, including Google Drive, Dropbox, OneDrive, and Amazon S3. Thus, it's an excellent Finder alternative for remote file access. You can access the Terminal directly from the app, and manage archives and tasks in the same window.
Top Features:
Composite two-panel interface with drag-and-drop controls
An easy toggling option to show hidden files
The ability to open multiple folders in a single window
Advanced search with regular expression support
Configurable hotkeys
Browse inside packages like .jar, .apk, .ipa, .war
Price: free for general use, PRO Edition costs $29.99
2.

ForkLift 3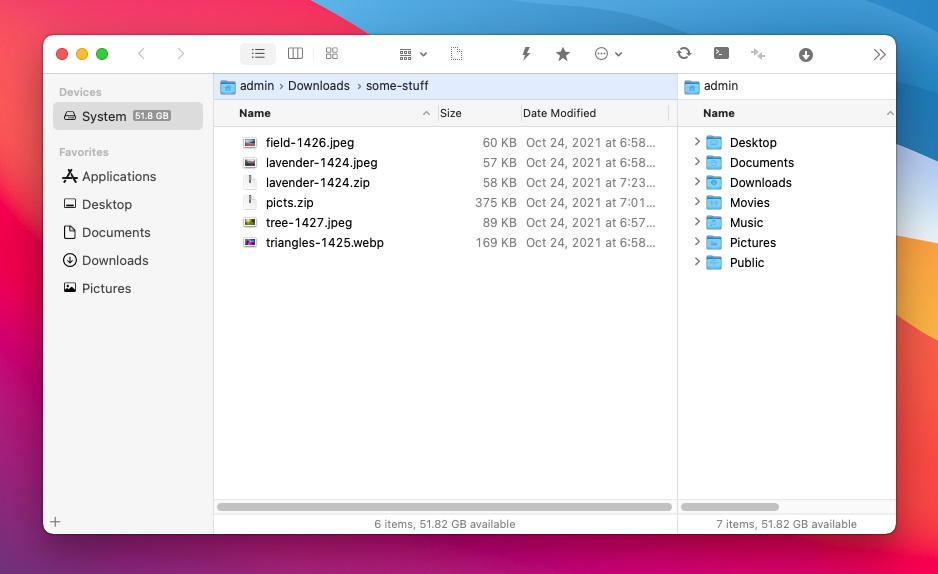 ForkLift 3 is a file manager with a focus on syncing, mass file handling, and background operations. This macOS Finder substitute can automatically sync two target folders. This can be done in the background, even when FL3 isn't running, by using Synclets.
Alternatively, it can compare the folders and show any disparities. Batch renaming is another useful feature that is rarely available in software like Finder. Like some other file browsers, ForkLift can transfer files over SFTP, FTP, and WebDAV.
Top Features:
Mass file renaming
Edit files on remote servers
Sync and folder comparison
A widget on the Menu Bar that works in the background
Price: $29.95 for the full license, free trial
3.

Path Finder 10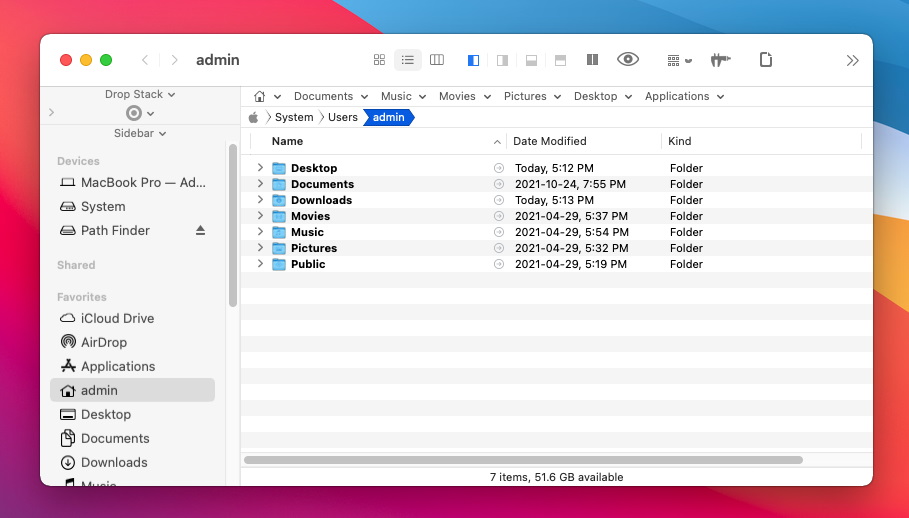 Path Finder is a comfortable Mac Finder alternative, with its features being perfectly suitable for casual users that want simple, but effective improvements in their file browsing. For instance, the Drop Stack is a temporary copy buffer that can collect files from different directories before subjecting them to the same operation – whether it's copying or moving.
And the progress trackers in the File Transfer Queue are also convenient, with the option to view them in a separate window or place a widget on the toolbar. And yet, it still has its share of advanced functionality for power users.
Top Features:
Advanced user rights management with ACL lists
Complete multi-pass file deletion
OpenMeta file tagging
Browser-like interface with tabs and bookmarks
Modular design
Price: $36.00 for the full version, 30-day free trial
4.

Nimble Commander
It's hard to view Nimble Commander as a definite, singular experience, because it's heavily customizable, both visually and functionally. The visuals vary wildly, from different font sizes and interface colors, to completely imitating the old text-based look. But there are other distinctions that cement it as a better Finder for Mac. You get to enjoy powerful features like attribute editing, Sudo mode, and hex file viewing.
Top Features:
Work in admin mode (sudo) without having to use the Terminal
Edit file ownership and other attributes
Switch to the classic look, adjust text size and color
View system information
Price: $24.99 on the App Store
5.

TotalFinder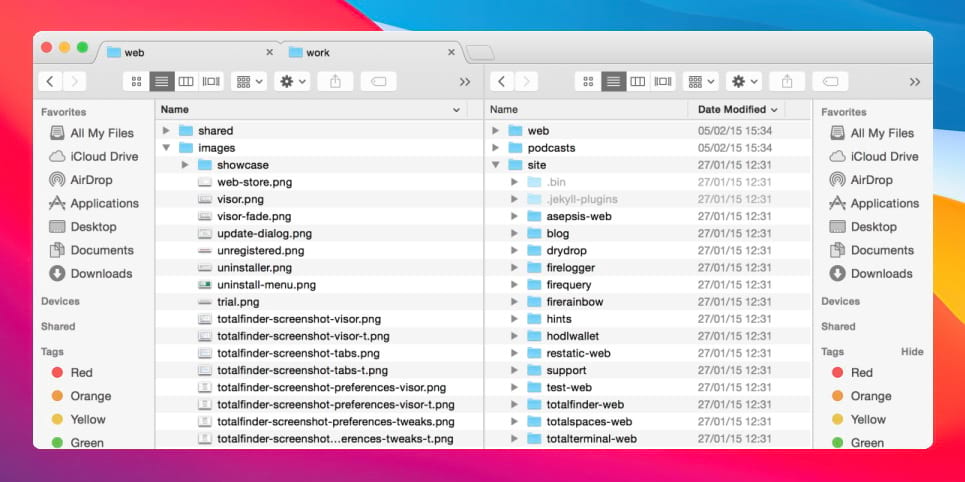 This plugin for Finder provides some clear advantages, such as tabs, colorful labels, dual-panel mode, and the ability to display hidden files with a hotkey. Some additions, such as the Cut hotkey, address older issues that have already been fixed in the new versions. Overall, it's a great pick if you don't need any significant improvements, just small tweaks to get more enjoyment out of everyday Finder use.
Top Features:
Tabs in Finder
Color labelling for files and folders
Hotkeys for dual-panel browsing
Price: free
6.

XtraFinder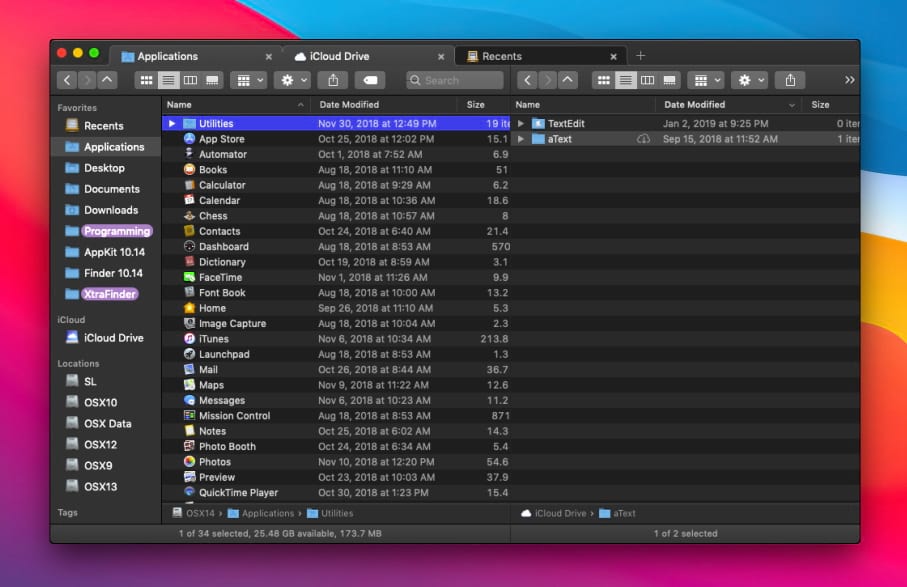 XtraFinder continues the trend of minor upgrades, with adjustable columns and something called a "copy queue". This feature supports multiple operations at the same time, letting you browse, copy and move more files, even while there are other operations going on at the moment. This alone makes it a decent Finder alternative. Window transparency is another unique addition most users will appreciate.
Top Features:
Window transparency
Multiple panels with flexible width
Parallel file operations and browsing
Price: free trial, $4.99 for the full version
7.

muCommander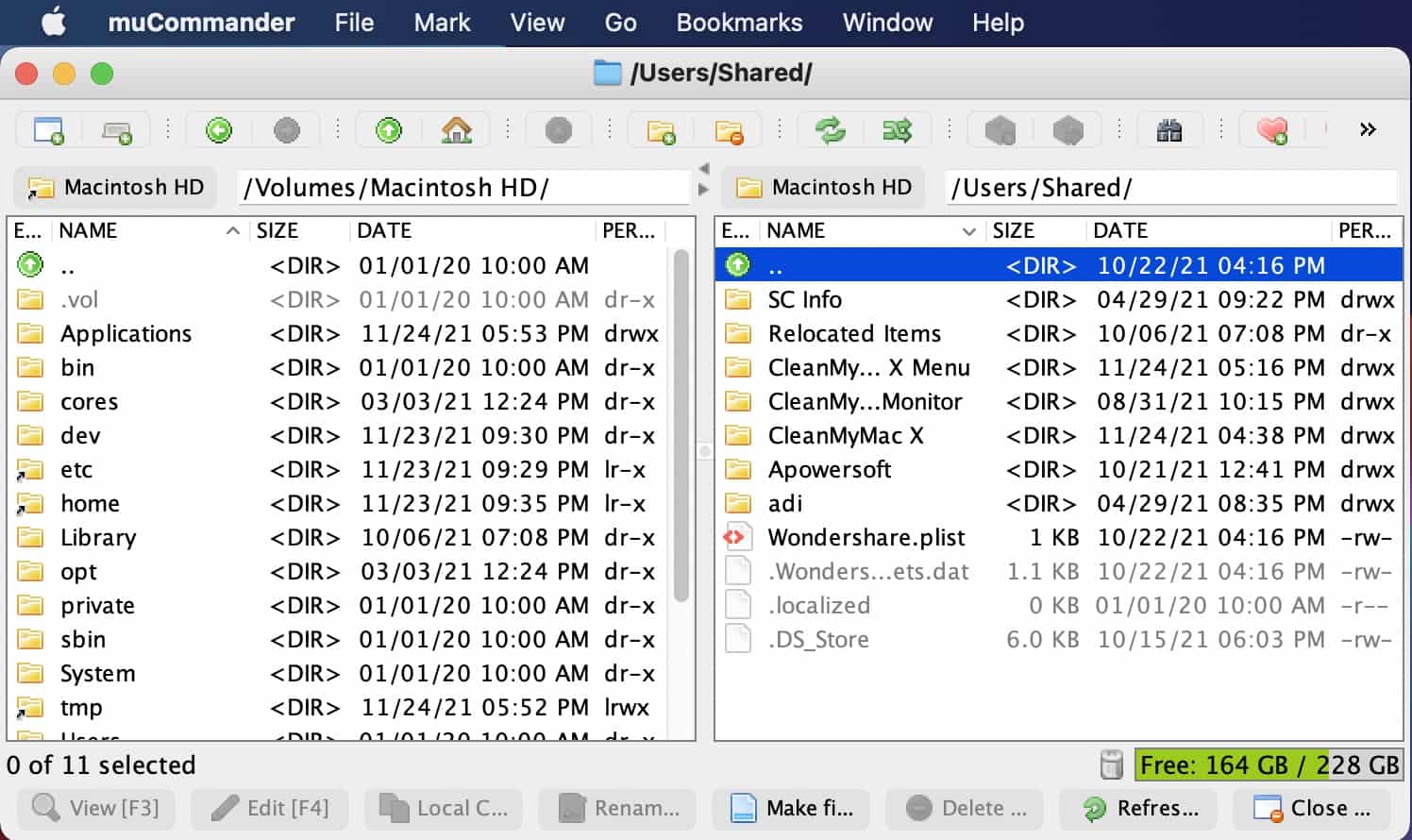 This Midnight Commander clone is quick and capable of handling large amounts of files. The usual features are all here – archive opening, checksum verification, the ability to add remote drives over FTP, HTTP, or other protocols, toolbar customization, and configurable hotkeys.
The account manager is a unique touch. While the app does require you to install Java, it's well worth it, and serves as an excellent Finder replacement.
Top Features:
Can manage credentials
Access folders on the network or in the cloud
Change the UI to suit your needs
Modify file access rights
Price: free and open-source
8.

CRAX Commander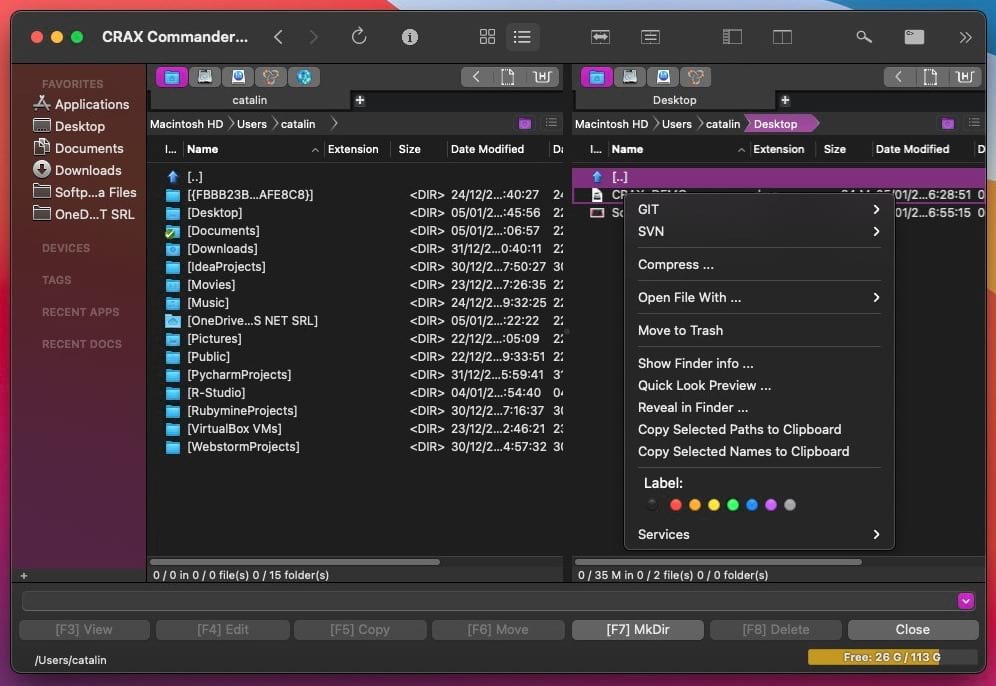 A combination of dual panes and tabs is always versatile in a file finder Mac app, and CRAX Commander is no different. Most panels and bars can be hidden at any time, to free up more screen space and enhance visibility. Advanced search and the built-in text editor are ever more useful, and CRAX can access folders over the network as well. As a small bonus, files and folders are highlighted with different colors according to their type.
Top Features:
Two panes with bookmarks and tabs
Text editor that highlights code syntax
Visual file highlighting for higher clarity
Price: $19.99 with a free demo
9.

HoudahSpot 6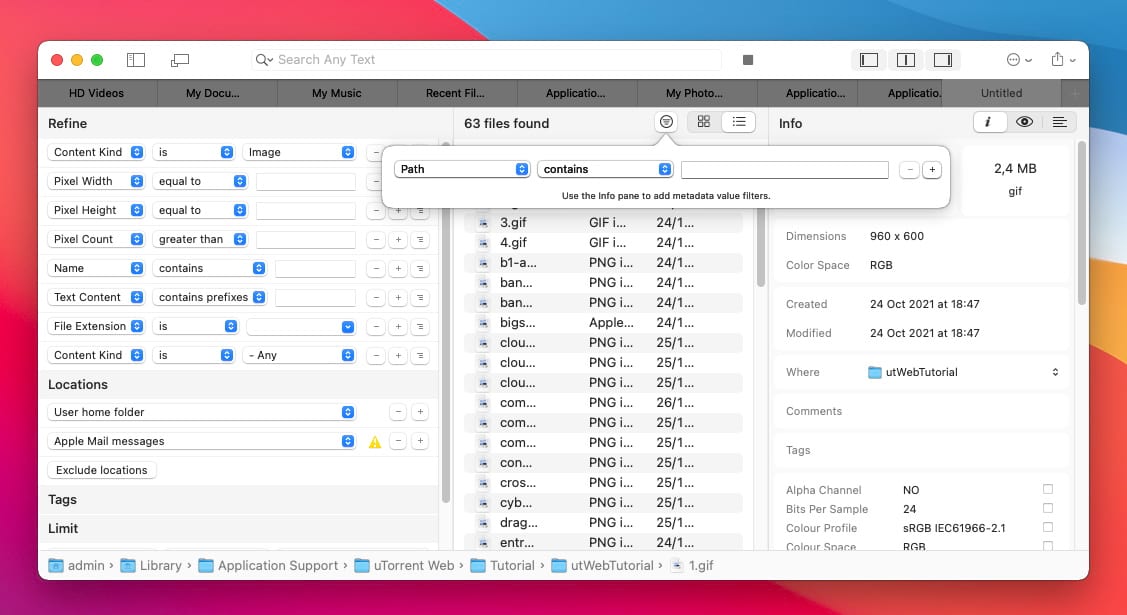 HoudahSpot presents the most detailed, precise search we've ever seen in a Mac Finder alternative. It allows you to start with a broad query and narrow it down with a collection of various criteria. The search terms can be targeted at file names, metadata, or even file contents. When you aren't searching, your files can be browsed as usual.
Top Features:
Directed search with lots of criteria to specify
Finds files based on their internal text and metadata
Browse and manipulate the files you've found
Price: $34.00, can be tried for free
10.

fman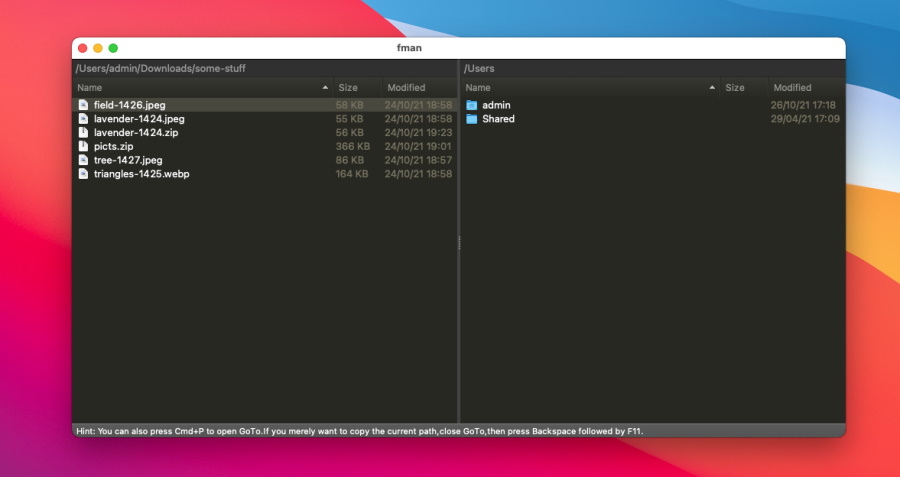 fman has two features: dual-pane browsing and a search index. Nonetheless, it's a popular solution – sometimes, simplicity is preferable. There really isn't much more. But if the two-column design and the search function prove sufficient, you can use it as a macOS Finder alternative.
Top Features:
Search suggests folders on recent visits
View folder on two panels at once
Simple, no frills
Price: €39
11.

DCommander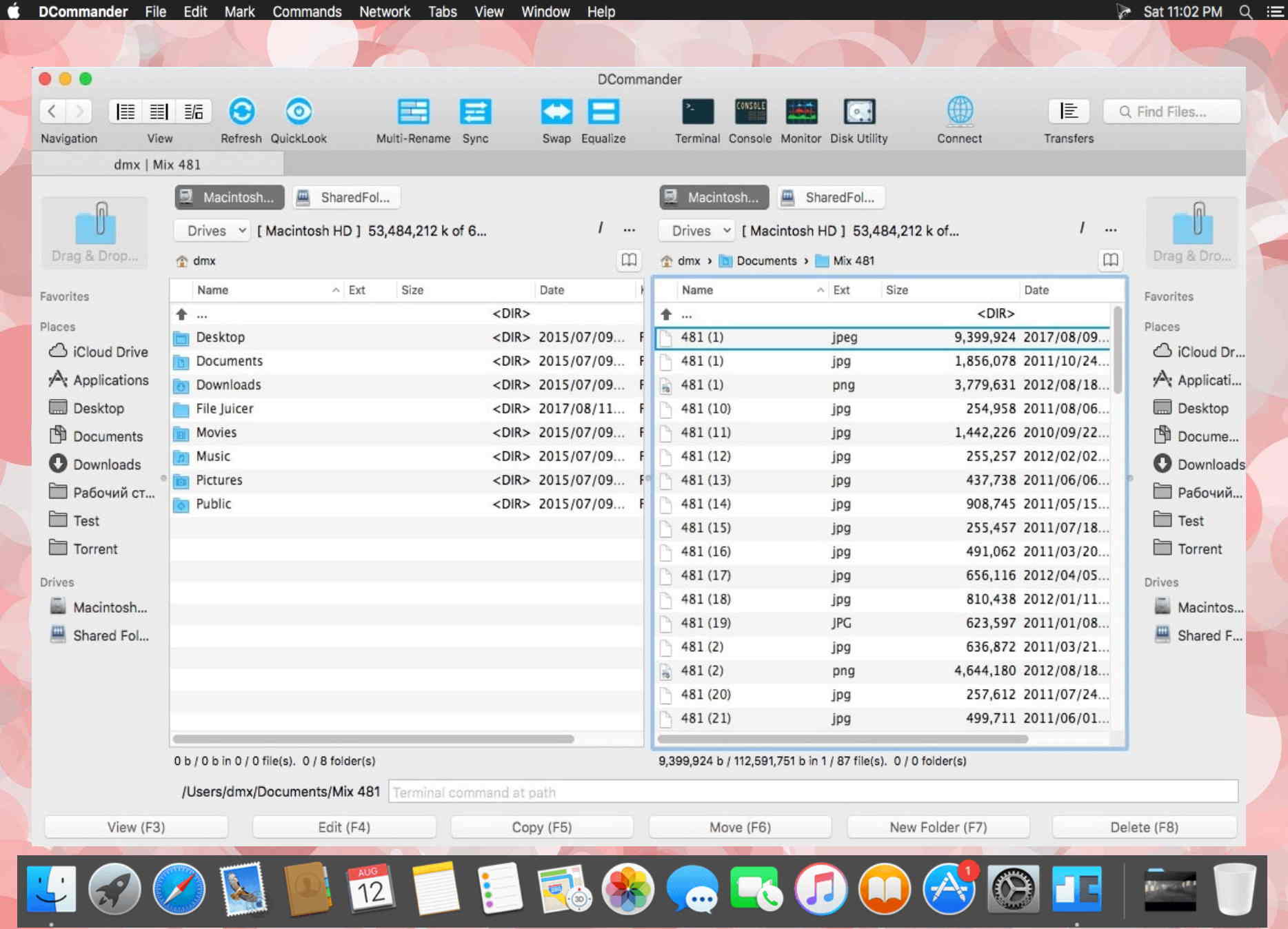 It's an app that anyone can comfortably use instead of Mac Finder. Two panels are better than one, and users will find this feature convenient in comparison to window-based or tab-based interfaces. Mass renaming and custom search provide a faster way to complete daily tasks. Some file types can even be edited within DCommander itself – a way to avoid clutter and confusion.
The file manager is network-ready, with FTP, SFTP, and SCP capabilities included out of the box. It can do a lot of things, as long as you're willing to pay $14.99 for the license.
Top Features:
Search suggests folders on recent visits
View folder on two panels at once
Simple, no frills
Price: free 30-day trial version, $14.99 for the license
Replacing Finder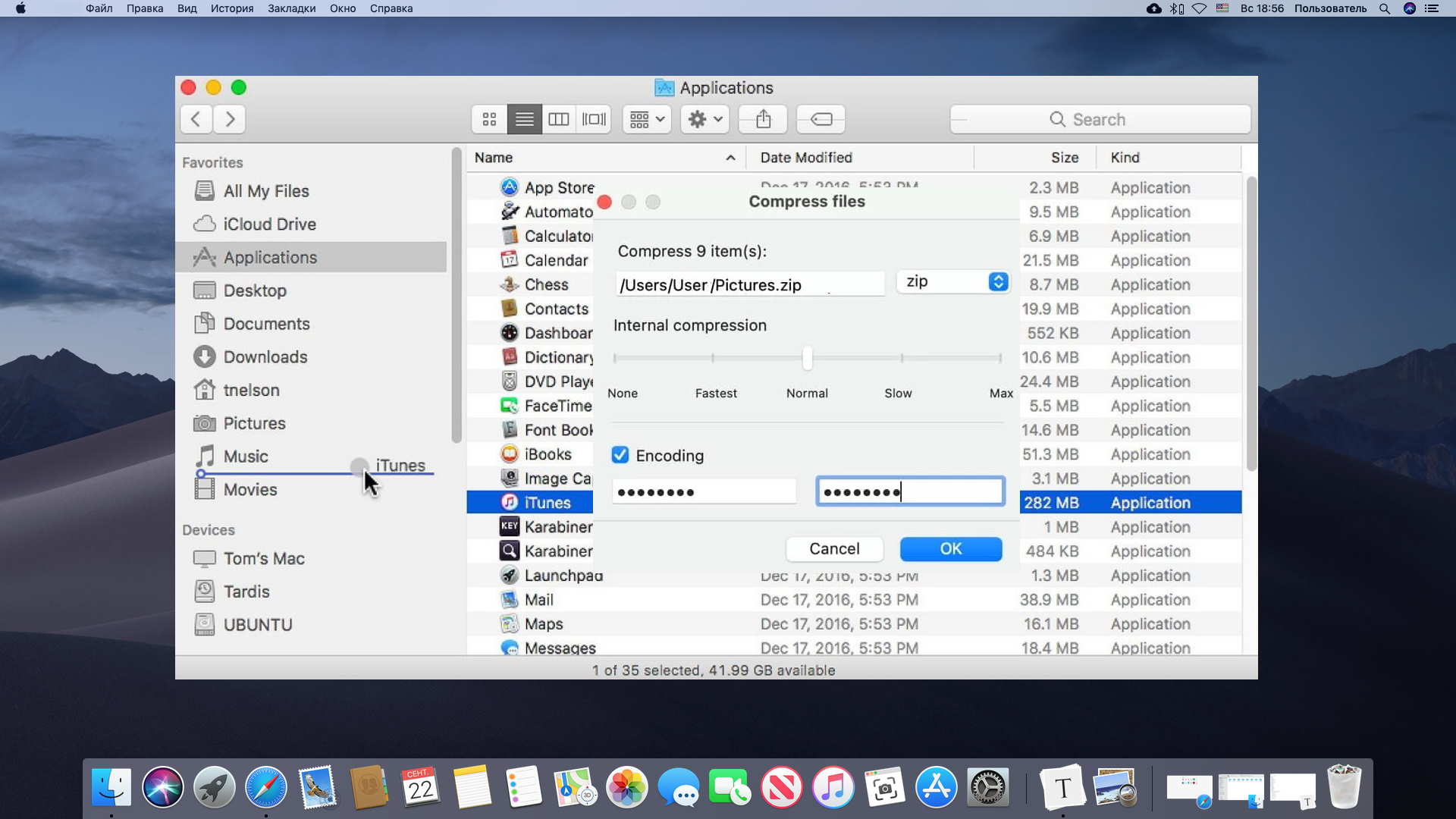 The following features are something you should expect from a good Finder substitute:
An easy-to-learn UI which is forgiving to new users
The ability to show, hide, and modify interface panels
Batch renaming, remote network file browsing, backup functionality
Two panes at the very least
Good performance, no bugs
| | | | | | | | | | | | |
| --- | --- | --- | --- | --- | --- | --- | --- | --- | --- | --- | --- |
| Top Features | Commander One | ForkLift 3 | Path Finder | Nimble Commander | TotalFinder | XtraFinder | muCommander | CRAX Commander | HoudahSpot | fman | DCommander |
| Double Panel Mode | ✅ | ✅ | ✅ | ✅ | ✅ | ✅ | ✅ | ✅ | ❌ | ✅ | ✅ |
| File Encryption | ✅ | ❌ | ❌ | ❌ | ❌ | ❌ | ❌ | ❌ | ❌ | ❌ | ❌ |
| Buil-in FTP Client | ✅ | ✅ | ✅ | ✅ | ✅ | ✅ | ✅ | ✅ | ❌ | ❌ | ✅ |
| File Preview | ✅ | ✅ | ✅ | ✅ | ✅ | ❌ | ✅ | ✅ | ✅ | ❌ | ✅ |
| Search for Specific Files | ✅ | ✅ | ❌ | ✅ | ✅ | ❌ | ❌ | ✅ | ✅ | ❌ | ✅ |
| Customizable Hotkeys | ✅ | ❌ | ❌ | ❌ | ❌ | ❌ | ❌ | ✅ | ✅ | ❌ | ✅ |
| Archiving Files | ✅ | ❌ | ❌ | ✅ | ❌ | ❌ | ❌ | ✅ | ❌ | ✅ | ❌ |
| Show Hidden Files | ✅ | ✅ | ❌ | ✅ | ❌ | ❌ | ✅ | ✅ | ❌ | ❌ | ❌ |
| Price | $29.99 | $29.95 | $36 | $24.99 | $12 | $4.99 | free | $19.99 | $34 | $39 | $14.99 |
Conclusion
While Finder is a powerful app, it gets surpassed by many alternatives on macOS, many of which offer unique and interesting functionality. If you start looking, replacing Finder will only be a question of time. If you're wondering about the kind of app you should choose, your best bet is Commander One or similar software, because they offer a blend of convenience and advanced capabilities.
FAQ