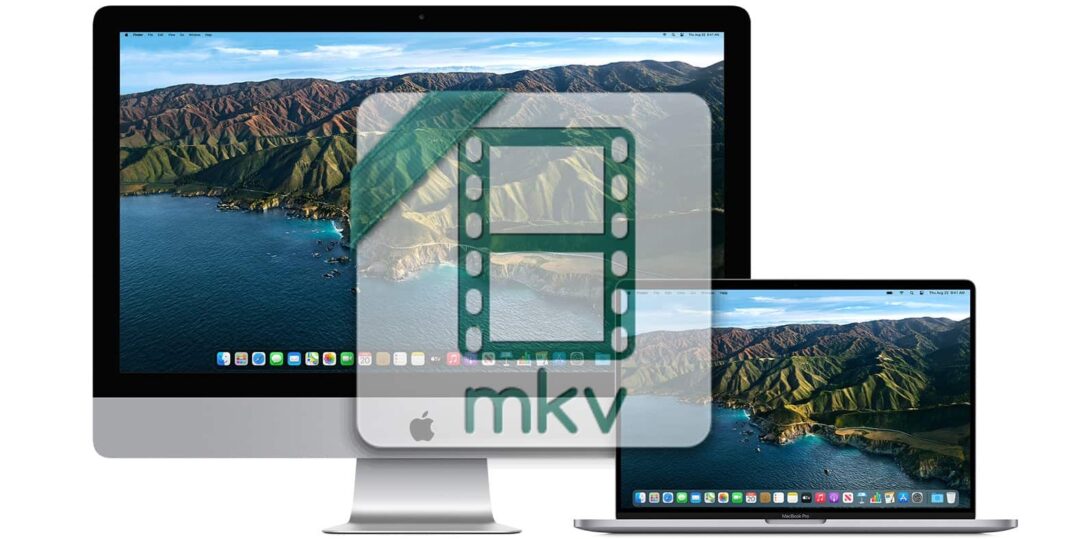 MKV files are tricky – there's no telling how it may be encoded. That's why a good MKV player should be able to decode any video or audio track. But there's more you can get from a high-quality app – the features may improve your viewing experience, and even allow you to do additional things – for example, streaming. You can see it all in our list.
Looking for the ultimate MKV player on macOS? Need to play other formats, like MOV, AVI, and WMV? Elmedia Player will open almost any media file on the newest Apple M1 Macs. When watching MKV, you can open external audio and subtitles, and sync them up with the video. Playlists and bookmarks will make it easier to manage your media, mark chapters, or simply leave a movie to come back and watch it later.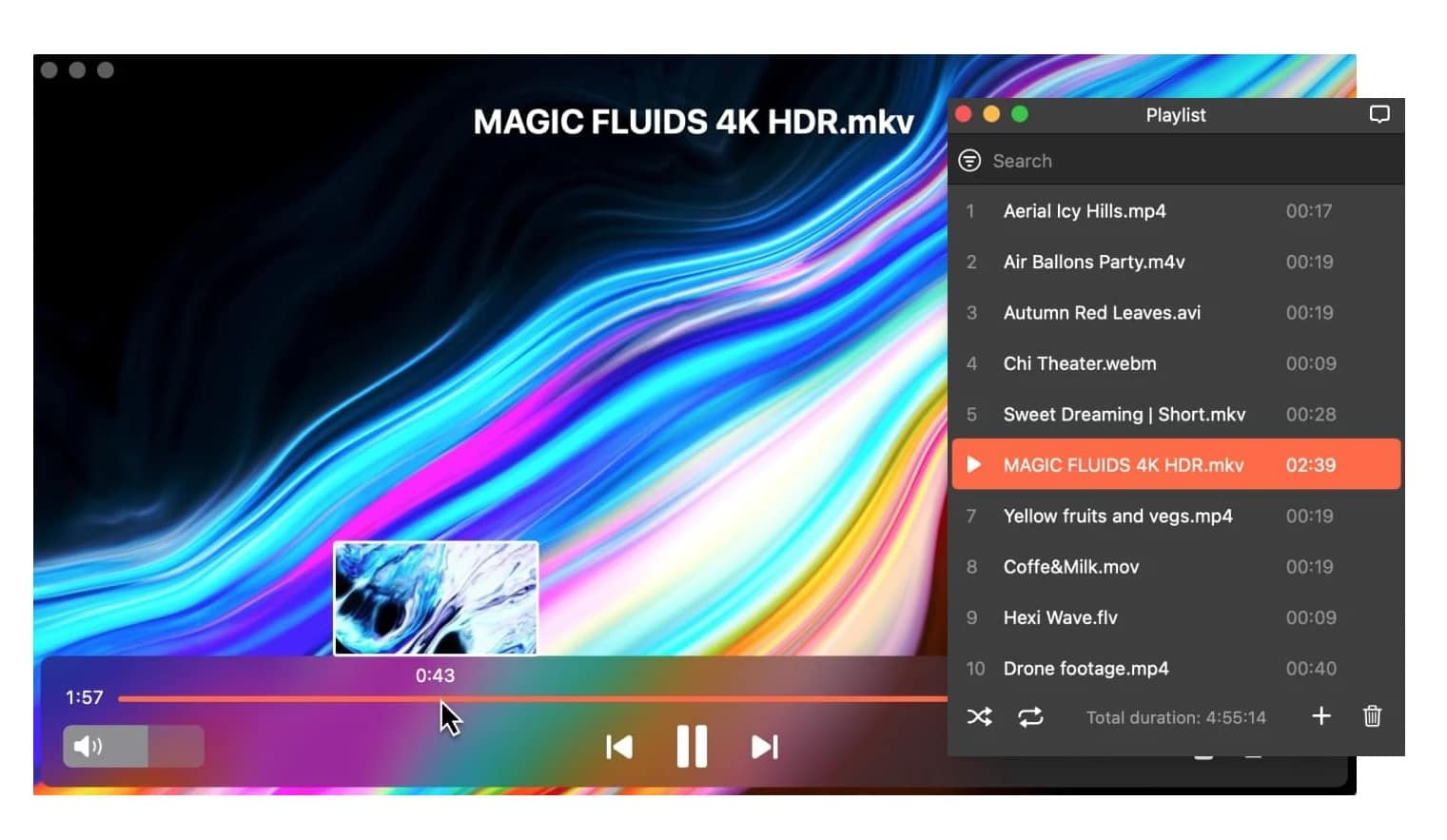 Elmedia PRO is a significant upgrade, enhancing the player with many customizable options. After purchasing the PRO license, you can use the 10-band equalizer and apply visual effects in the video tuner, including useful tools like color correction and deinterlacing. You can also stream your videos over AirPlay 2, DLNA, and Chromecast.
Pros:
Compatibility with most formats and MKV codecs
Configurable audio and video
One-click streaming
Easy to use
Works on the newest systems
License: free to use, PRO upgrade priced at $19.95
⭐ App Store Rating: 4.5/5
VLC (formerly VideoLan Client) comes with plenty of codecs out of the box. As a result, it has no issues with MKV videos. The multitude of playback options makes it possible to configure every aspect of video, audio, and subtitle playback. In addition, VLC supports MKV chapters and other such features.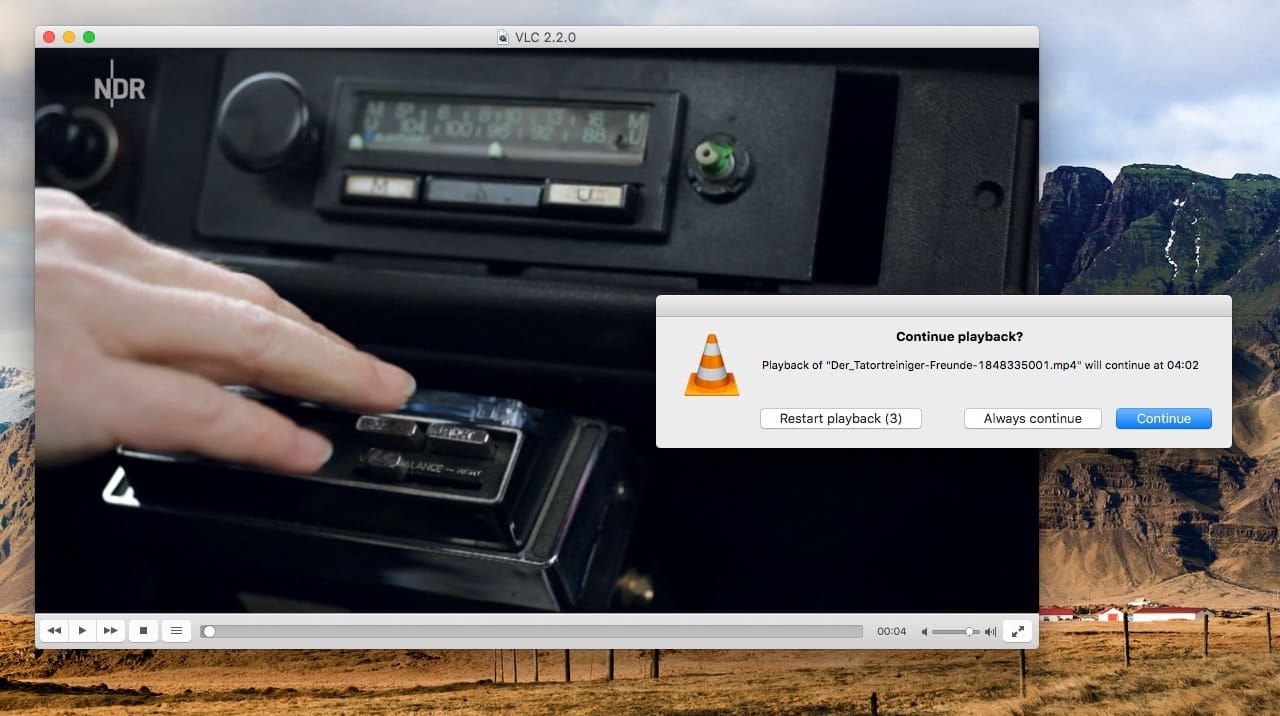 On the other hand, finding the right options can be difficult, since many are hidden in sizable menus, and mixed with other, less useful settings. Sometimes, the options are unexplained, or they have an unclear description. Nonetheless, it's one of the best options to play MKV right now. And it's not hard to just open it and load a file.
Pros:
Will play almost anything, including DVDs
Advanced settings for the perfect setup
Completely free to use, no ads
Cons:
May be hard to navigate
Useful settings blend in with the niche ones
License: free and open-source
User rating: 4.6 out of 5 on CNET
5KPlayer offers a lot for free – viewing, customization, streaming, and downloading don't require you to activate or purchase anything. But it's not completely free – the player features ads in the interface, and it launches on startup, without any easily accessible ways to disable this behavior.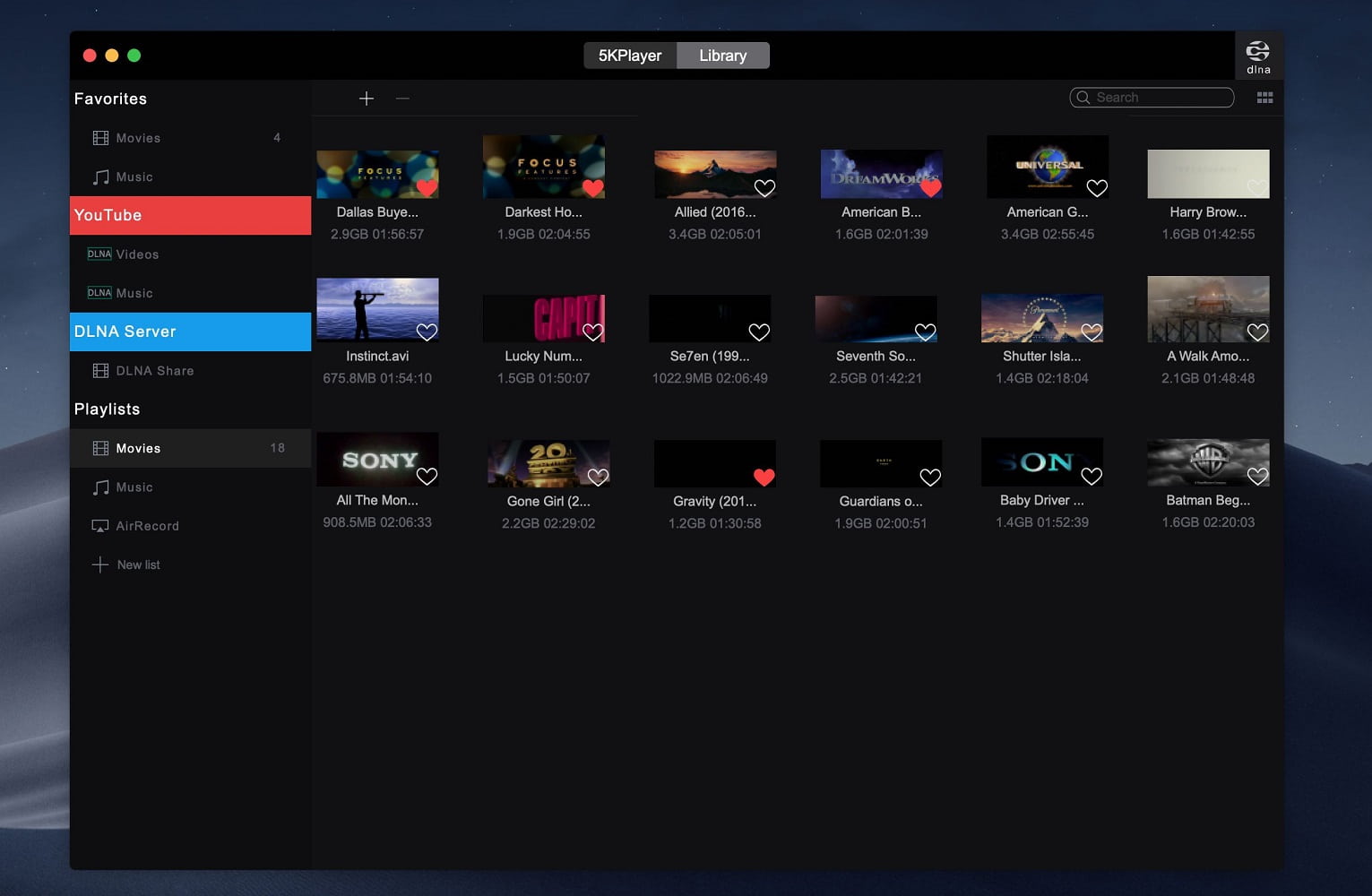 Despite that, it's a pretty usable player that offers many premium features without any sort of payment. 5KPlayer can, indeed, open MKV and lots of other file types. It's capable of HD playback, if not UHD. Depending on what you expect from an MKV player for Mac, some things may be missing, but the added streaming and downloading functionality may make up for it.
Pros:
Free streaming and downloads
Supports a wide range of codecs
Cons:
Limited options
Contains ads
License: freeware
User rating: 3.7 out of 5 on Trustpilot
Movist doesn't include any fancy features, such as streaming, or video filters. It can simply play any FFmpeg codec, which is more than enough for MKV. Movist is a cheap, reliable player that has a reasonable amount of settings for everyday viewing or listening. For example, it has an audio equalizer and subtitle sync.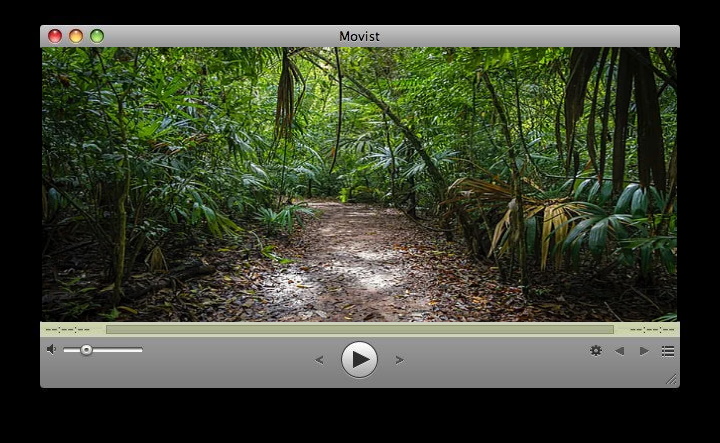 The "sliding panel" design is unusual, and it has its benefits. You can access a large portion of Movist's functionality without clicking through menus or memorizing hotkeys. It's a breath of fresh air compared to the uniform interfaces in other players.
Pros:
Simple and feature-rich
Unique interface
License: paid, $4.99
⭐ App Store Rating: 4.3/5
5.

Cisdem Video Player

Cisdem provides a minimal experience, lacking many settings that are otherwise common in media players. This includes playback speed, bookmarks, audio equalization, track syncing, etc. However, it has enough to open and view MKV files.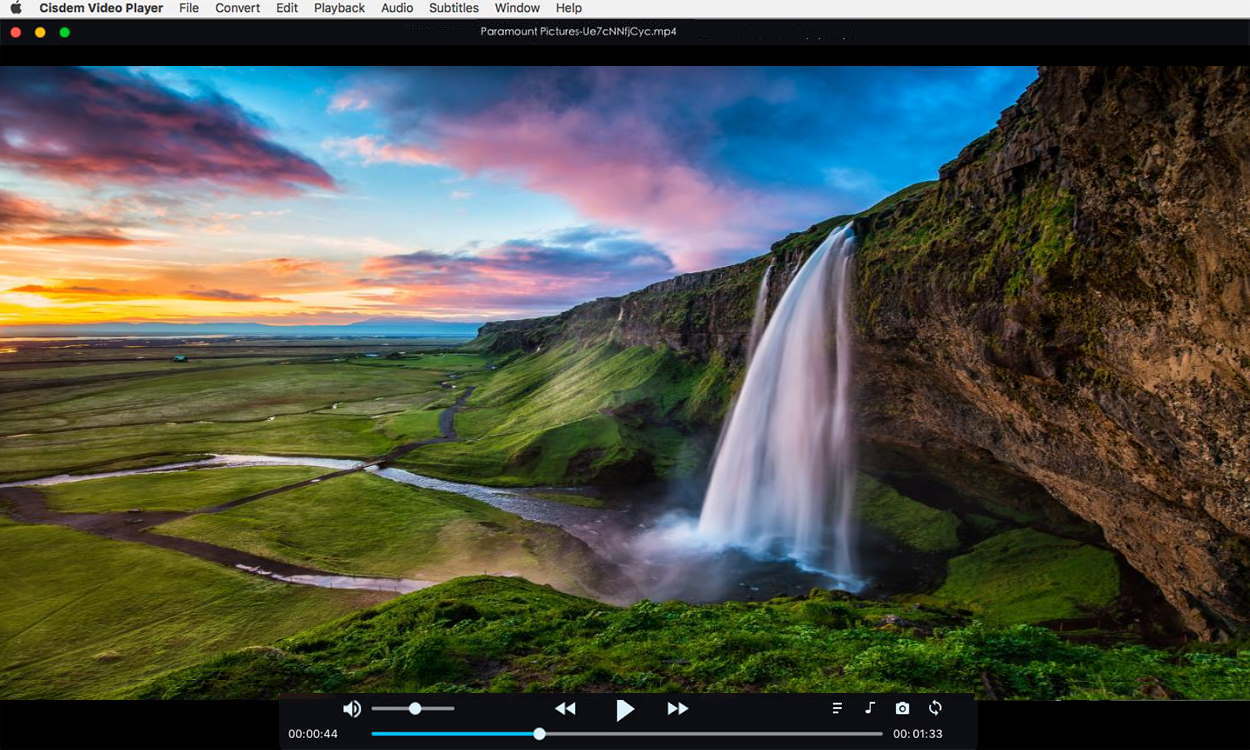 Cisdem allows you to open additional audio or subtitle tracks, and also to create playlists. More importantly, you can do it for free, since video conversion is the only feature that requires paid activation. And, as a commercial product, it's a lot safer than a freeware app.
Cons:
Extremely simplistic
Many important features missing
License: free, with a $9.99 upgrade available
⭐ App Store Rating: 4.1/5
This Mac MKV player can be configured in many different ways. This includes subtitle colors and fonts, video color correction, playback speed, and more. Not to mention, OmniPlayer can stream over AirPlay and DLNA. Most of these features can be accessed for free.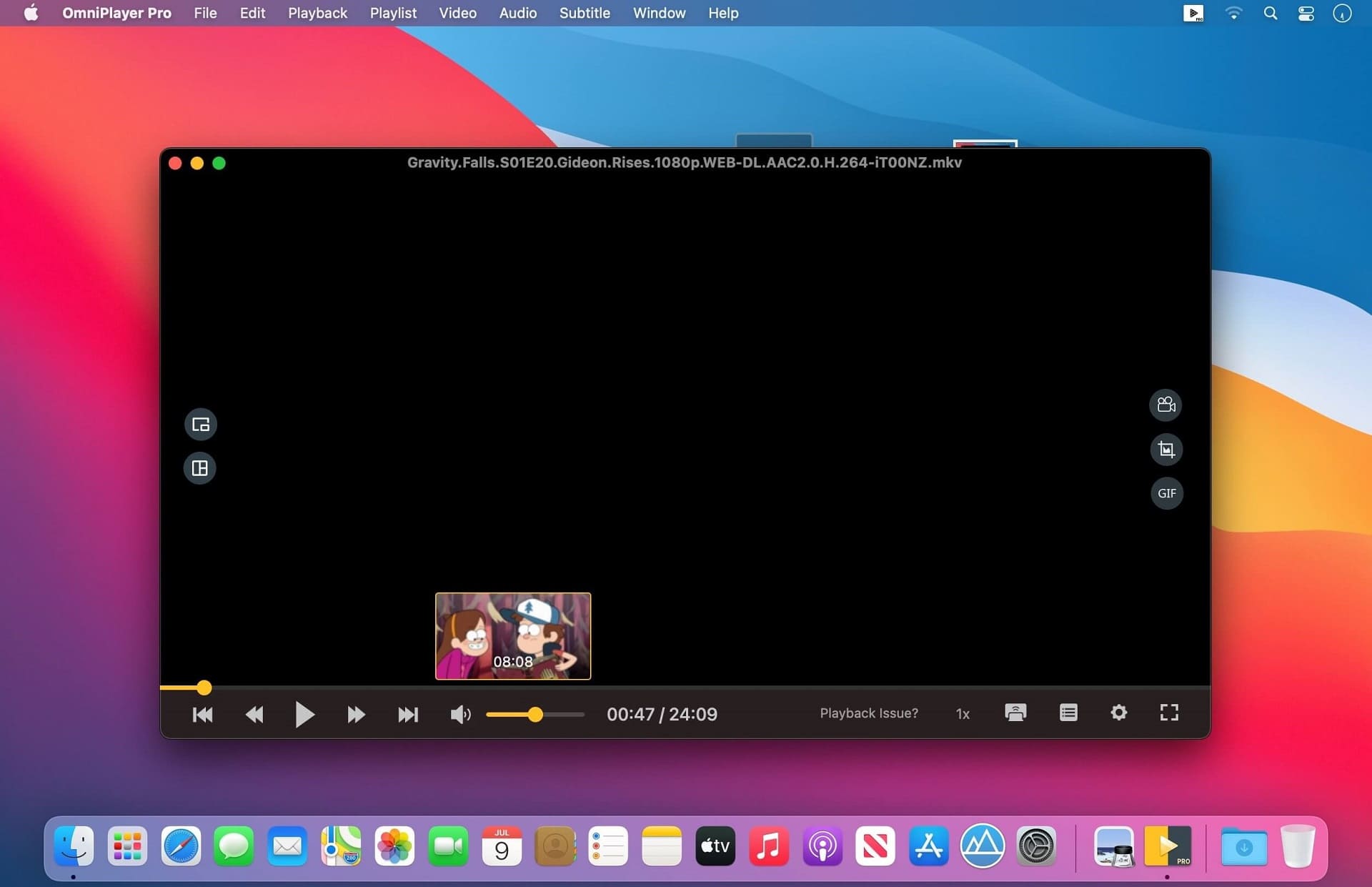 It's not all perfect, though. Users note that some conveniences are missing. For instance, you can't use the scroll wheel to change the volume. Also, it should be noted that the free version contains ads, and the calls to leave a review and a rating may stay even after purchasing the VIP upgrade.
Pros:
Full control over subtitles, audio, video
Convenience features, such as progress bar preview thumbnails
Cons:
Purchase or subscription required to access all features
Ads and constant reminders to rate and review
License: free with paid options
⭐ App Store Rating: 4.7/5
MKPlayer is another player capable of playing MKV files as well as other file formats. Along with flawless playback, it provides a range of features including a responsive control panel, AirPlay support, subtitle settings.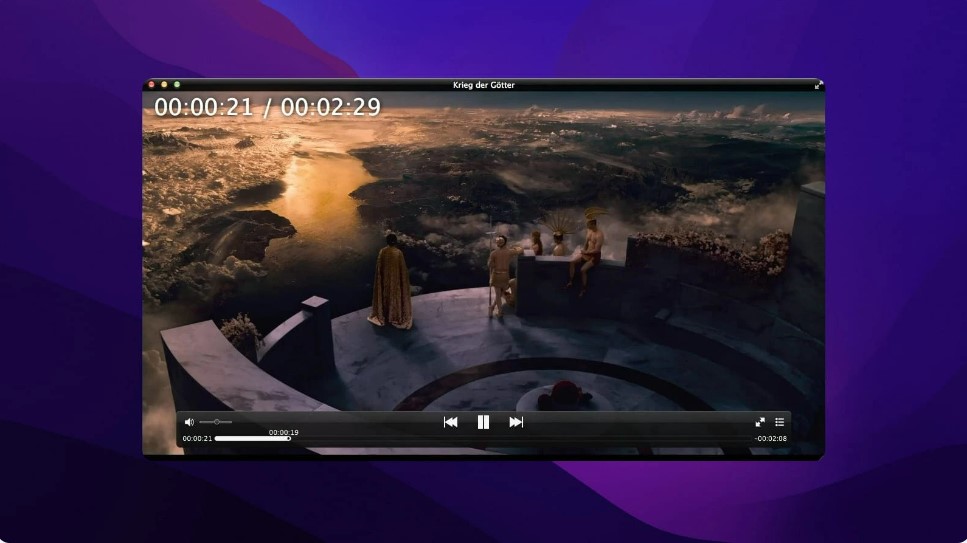 The application can integrate alternative audio tracks and multilingual subtitles. It handles media container files and allows you to add custom subtitles to videos as well. Besides, you can adjust the video image by changing the brightness, contrast, and saturation. The player also comes with a Safari extension that lets you play media found on websites in MKPlayer.
Pros:
Compatible with most formats
Responsive control panel layout
AirPlay support
Can play videos on any Smart TV and Apple TV.
Cons:
Some features need to be unlocked with in-app purchases.
License: free, has in-app purchases
⭐ App Store Rating: 4.6/5
What is an MKV File?
Matroska Video is an open container format that was developed to contain any amount of audio, video, and subtitle streams, in addition to XML metadata and images. MKV metadata can be used to delimit chapters, among other things. As any open-source project, it's extensively documented, and the tools to create or edit MKV files are available for free.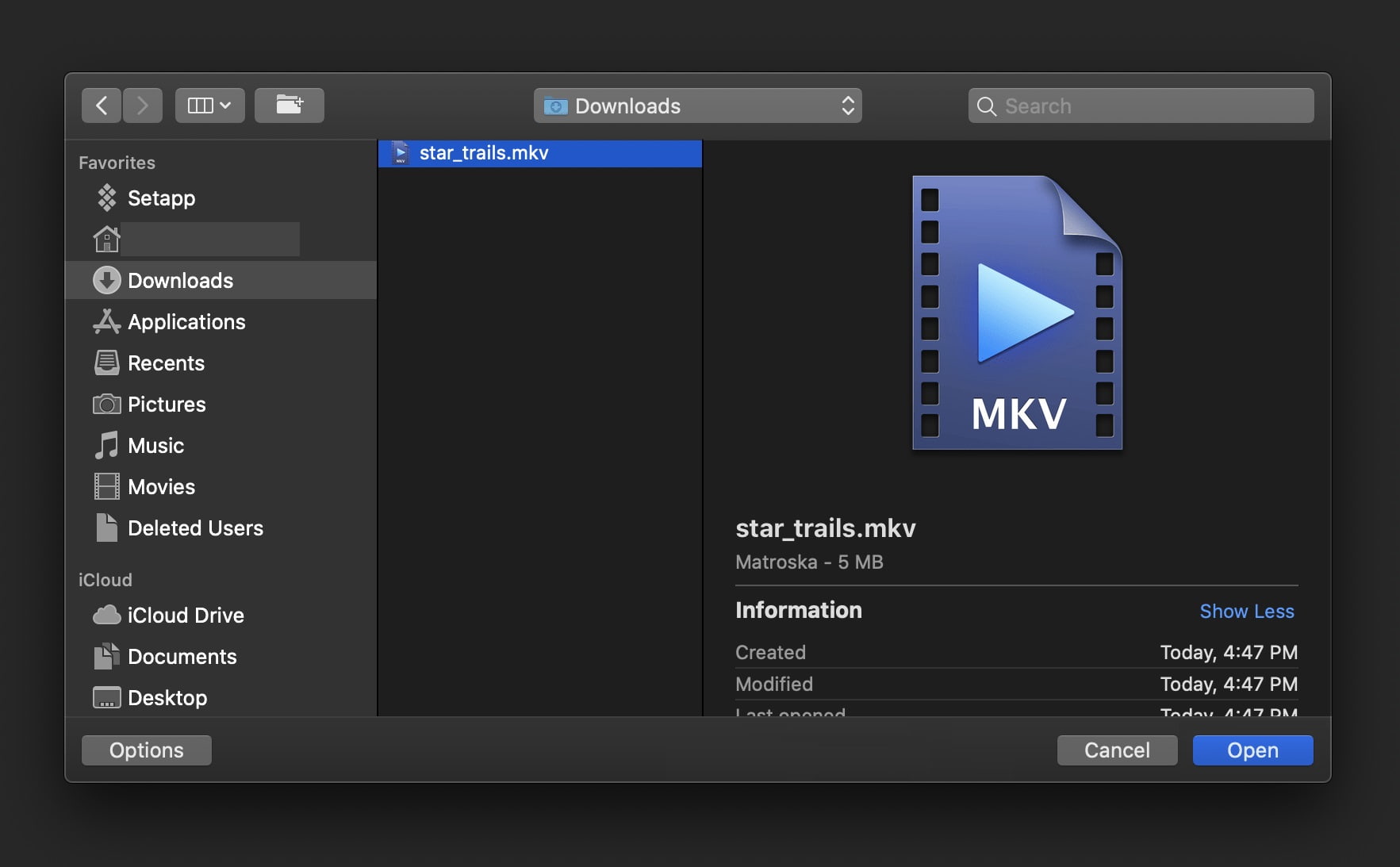 Currently, MKV does not enjoy the same popularity as MP4 or WMV. Matroska support may be difficult due to the possible variety of its contents. Still, Windows 10 already includes native support for MKV. It has the potential to become more widespread.
Pros:
Tools and documentation available freely
Contents aren't limited by number, size, or encoding
No licensing issues – FOSS
Can contain lossy and lossless data
Cons:
Hard to support completely due to having no codec restrictions
Still in development; not all desired features are implemented
Isn't backed by large organizations
Conclusion
We've reviewed the media players based on criteria such as usability, format availability, subtitle and audio/video settings, pricing. When it comes to choosing the best free MKV player for Mac, Elmedia Player stands out from the rest. It's versatile, packed with handy features, and boasts compatibility with a range of file types.
We hope that this article helps you find the right app, play MKV files and enjoy the result. You can't go wrong with any of the software from the list above, just choose the solution that suits you best.
FAQ
Each of the media players on this list is able to play MKV files.
If you're wondering
how to play MKV files on Mac
, the best way is to download a third-party player like Elmedia Player. You can check our suggestions above to find the best media player.
Apple's default player, QuickTime, does not support MKV and related codecs.