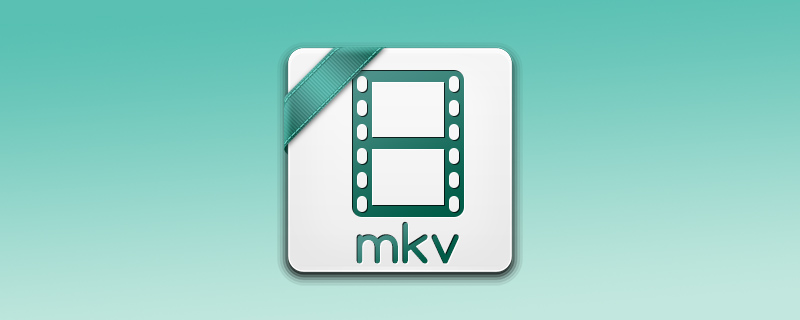 There are hardly any Mac users who have never had any difficulties trying to play MKV videos on their Apple devices. But if you change players, it creates other problems: the video may be played with interruptions, errors, or not be played at all. In the end, the whole process of troubleshooting player issues becomes quite annoying and takes a lot of time. Of course, it's easier to switch if you find the best Mac video player.
Unlike Windows owners, Mac users cannot play MKV files immediately after downloading them, but there are plenty of tricks to open them without losing your mind. We'll explain how to open MKV files on Mac below.
What Is an MKV File?
It is important to highlight that MKV (Matroska) is not a video or audio format. MKV is a free container format that serves as a storage box for a variety of files. As one of the alternatives for MP4 or AVI, Matroska stands out with its ability to hold an unlimited amount of video, audio, and subtitle tracks in one file. These features make it a very popular format for storing movies: one MKV file can hold an entire movie or CD in one file, all with high quality.
Matroska is based on an open specification, which helps to support all existing formats and makes it a convenient file container.
Best Ways to Play MKV Files on Mac
It's easy to get overwhelmed by the number of tools the Internet suggests to you to play MKV on Mac. It also makes it harder to find the one that will work for you. To keep things simple, we have made a list that explains how to open an MKV file on Mac.
Method 1.

Plugin for Your Mac's QuickTime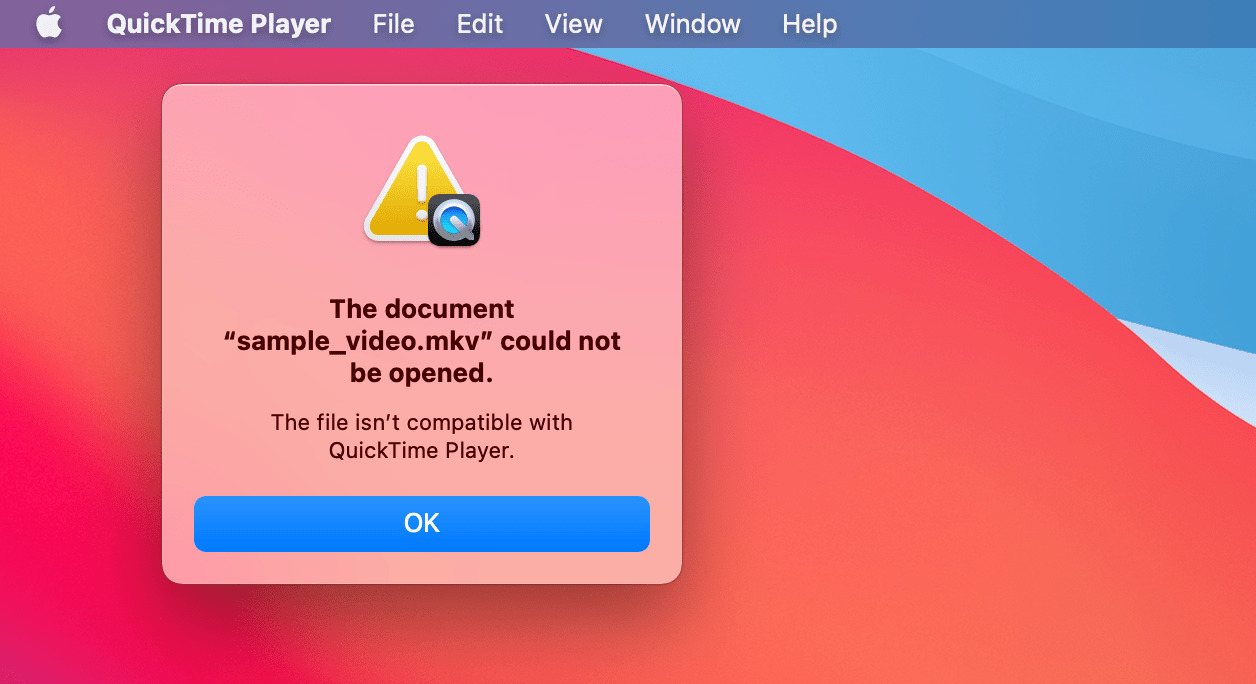 Since MKV isn't supported by default, users shouldn't expect Mac QuickTime to play the files you download as it usually does. However, there is a way to make the built-in video player work even with the MKV format. You need to install a plugin. The most popular one is called Perian, so we will use it as an example.
How to Use It?
Step 1: First, you should download the file from the official website.
Step 2: To start the setup process, you need to find the Perian.dmg file in the Downloads folder. After that, you will likely see a notification saying the file can't be opened because its developer cannot be identified. To solve this issue, you need to temporarily disable the GateKeeper security barrier:
a) Go to System Preferences, find Security & Privacy.
b) There is a default option, "Allow apps downloaded from", and below that, you will see a button "Open Anyway", which you need to click.
c) The system will ask for a password from your Mac if there is one. After entering it, you can continue with the installation of the plugin.
Step 3: Remove another warning that appears after clicking on the "Perian.prefPane" file by clicking the "Okay" button.
Step 4: Once the installation process is finished, you can open the MKV file with the QuickTime player. Instead of showing an error like before, the player will start converting the file. After that, the video will be run properly.
Pros:
It is the easiest way to solve this problem, with no need to install another player.
It is a free, open-source plugin.
It also works as a converter from MKV to MP4.
Cons:
It is not the fastest way to get things done. Before you can play the video, the program needs to convert it to MP4 format, which can take some time. It depends on the file size.
Method 2.

Third-Party Applications
This option will work for those who would rather change a media player rather than install additional plugins to the existing ones. Find the best MKV player for Mac and use it to open the files directly. Here is how to play .mkv files on Mac using different players.
Elmedia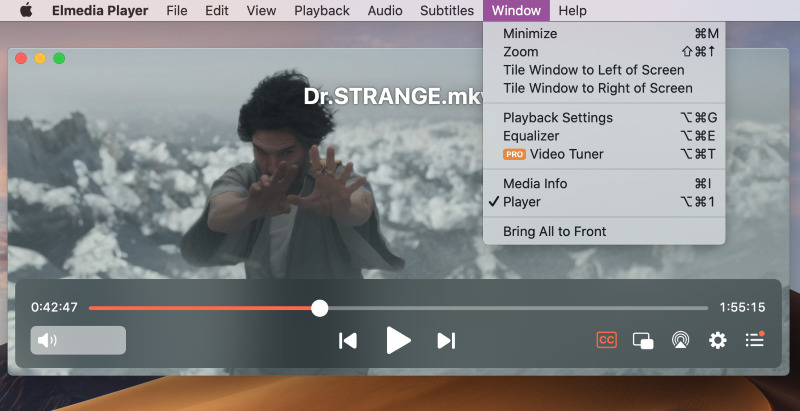 If you don't want to wait for a video player to convert a video every time, you can simply install another one that will play the MKV file immediately. Playing media files is easy if you have the best music player for macOS. One of the most popular ones is Elmedia. This MKV player for Mac supports all types of formats, including Matroska. In the end, you will have a sort of an all-in-one player that can open any file on your Mac.
How to Use It?
Step 1: To download the app, go to the official website or the AppStore.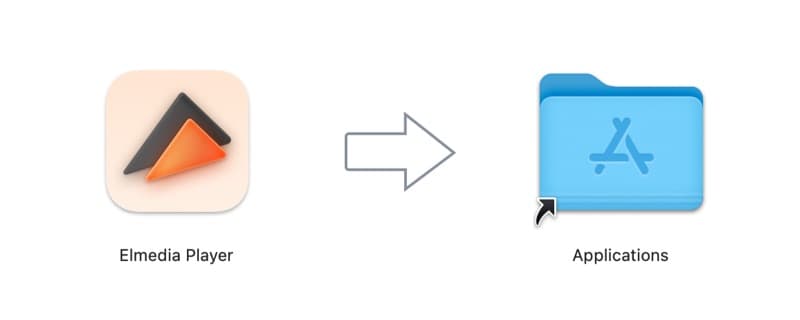 Step 2: Find an icon with the Elmedia player and open it.
Step 3: Open the menu bar, then go to "File", and click "Open".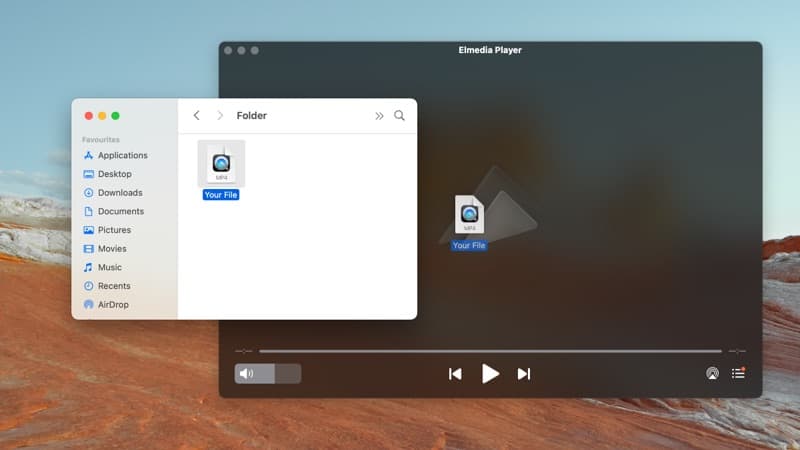 Step 4: Choose the MKV file you need on your Mac.
Step 5: Select "Open".
Apart from just playing high-quality videos, Elmedia allows you to adjust them by using several additional functions. On the bottom right of the interface, you will see a gear icon, which allows you to adjust the playback speed, synchronize audio and subtitle delays, set the saturation, brightness, and other details you might want to improve.
Pros:
It is free, but it also has a PRO version with a more extensive functionality: from AirPlay streaming to additional fine-tuning options.
All-in-one: since it supports almost all file formats, you won't need to install other players to open different file types.
It gives the ability to customize playback and manually synchronize audio and subtitle tracks if needed.
You can watch videos from YouTube or Vimeo without ads while using Elmedia.
Cons:
Some features are available only in the PRO version.
The player has limited support for some older devices.
VLC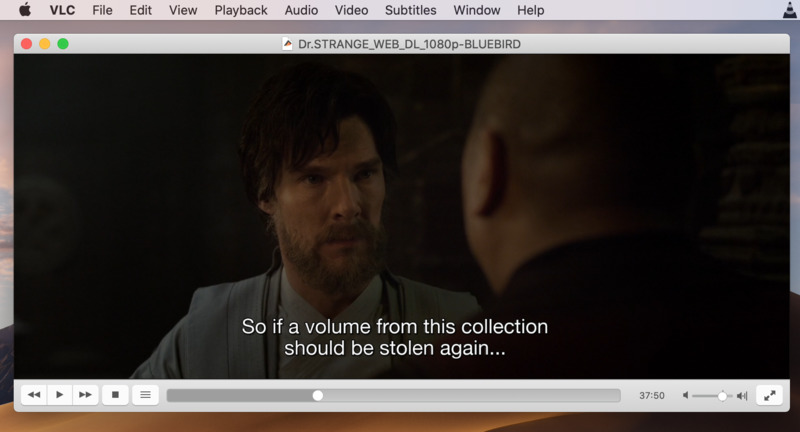 The list wouldn't be completed without this well-known orange cone. VLC Media Player has proved its reliability by being on the market for 20 years. It supports a variety of formats, including MKV, without using any additional plugins. Many players strive to become a VLC alternative Mac app.
How to Use It?
Step 1: To get VLC Player on your Mac, you need to download it from the official website.
Step 2:To start the installation process, find the file in your Downloads folder and open it.
Step 3: Drag down the icon towards your folder with other apps.
Step 4: You will see a warning on your screen, so click on "Authenticate," and the installation will start.
Step 5: After that, right-click on an MKV file on your Mac > "Open with" and choose VLC Player.
Pros:
It is safe and has no risk of containing malware. It's also free and open-source.
It supports a wide range of formats, including MKV.
The player has a user-friendly interface; some features can be adjusted if needed, including subtitle synchronization.
A built-in equalizer allows you to adjust the sound without quality loss.
Cons:
The interface cannot be customized.
You can only play files directly from the folder.
You cannot use tags.
There might be issues with playing 4K videos.
Method 2.

Сonverting Your MKV File into a Format Compatible with macOS

Probably the most common idea on how to open MKV on Mac is to convert the file. This method works for those who don't want to install any additional players or plugins on their Mac computer. You can find plenty of different tools to convert your MKV file into MP4 or any other compatible format online. We'll focus on two of them.
Apowersoft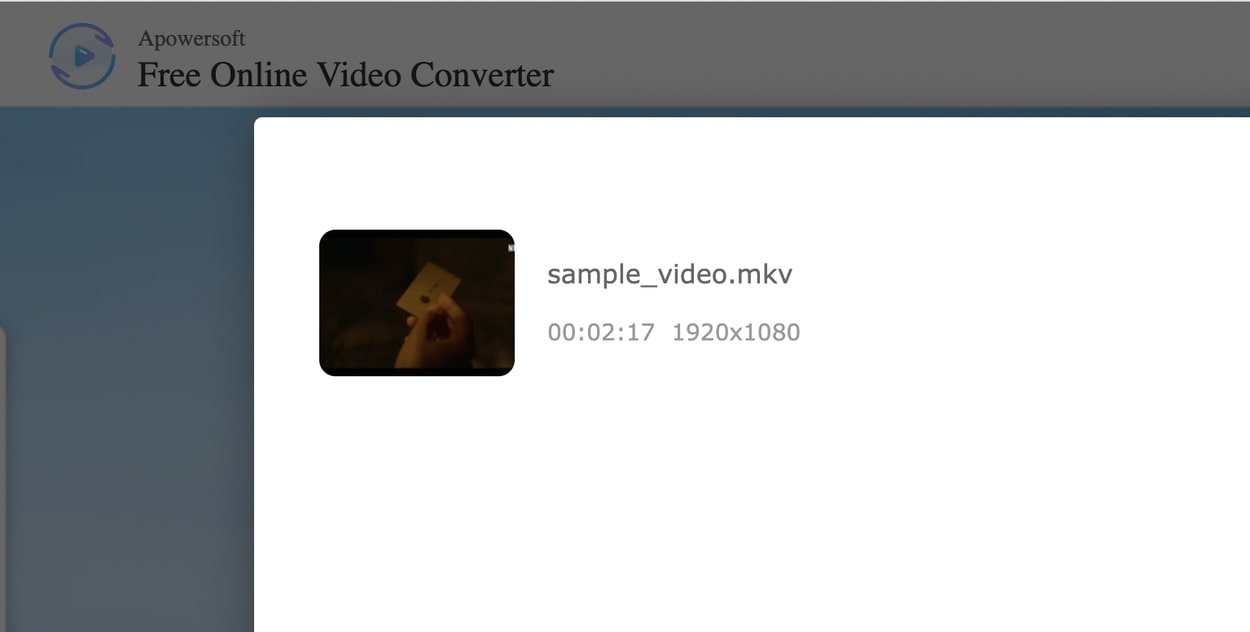 It is a free online converter that doesn't require installation, although it also offers software for Mac that allows users to convert files and download videos. Overall, the website is easy to use. Apowersoft supports a wide range of formats and even allows you to make some adjustments before converting the file. For example, you can change the resolution, bitrate, output size, etc.
How to Use It?
Step 1: Go to the website and upload your file.
Step 2: Give permission on a Java notification that appears on the screen.
Step 3: Select your video output format, make the necessary adjustments if needed.
Step 4: Click on the green "Convert" button.
Step 5: Download the file you converted.
Pros:
It is very simple to use. You can make the process faster by converting several files at the same time.
You can either go for an online version or install the software on your Mac. It depends on your needs: if you don't need advanced features, the functionality on the website will be enough.
It converts the MKV video without quality loss.
Cons:
While converting the file, other processes on your Mac may get slower because Apowersoft causes high CPU usage.
HandBrake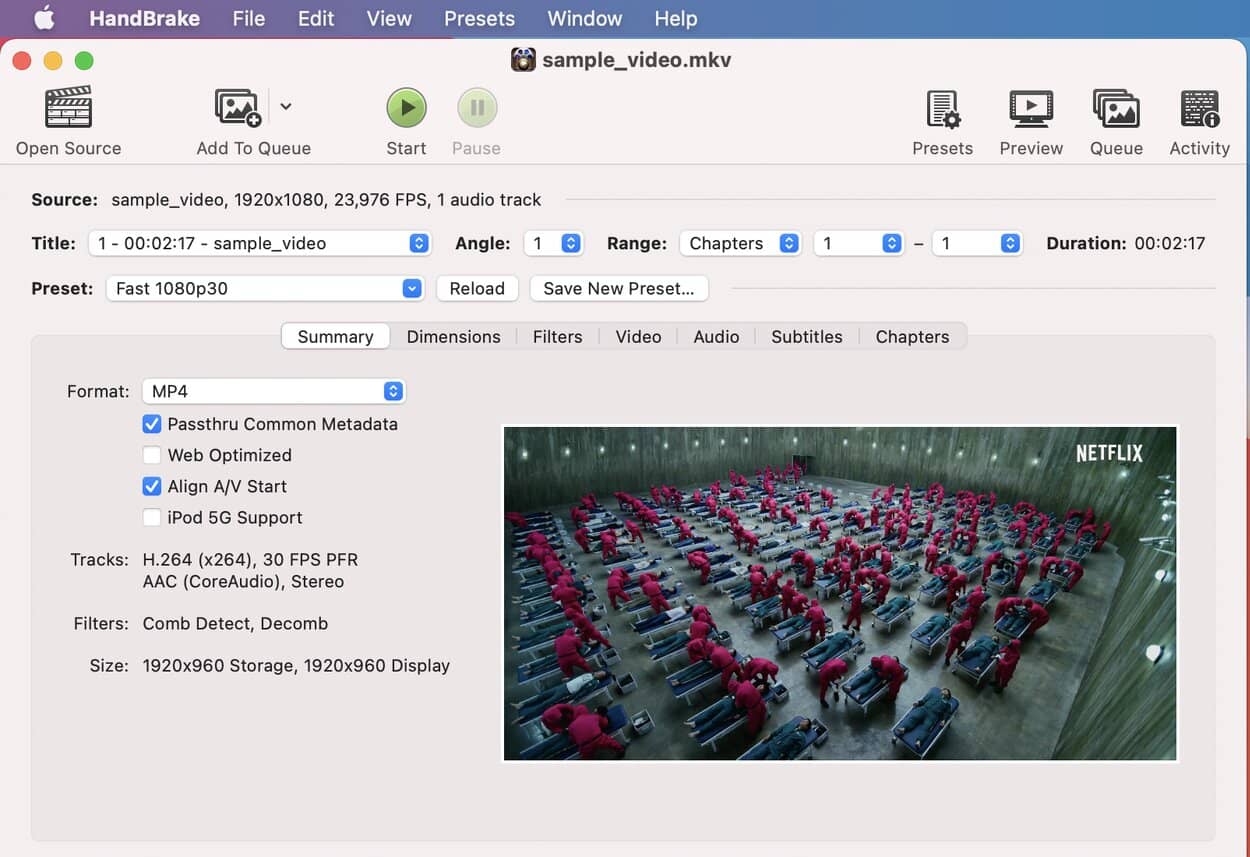 It is an open-source application to convert MKV to MP4 on Mac. Once the process is finished, you can easily play the converted video on QuickTime or other media players on Mac.
How to Use It?
Step 1: Download a free app from the official website.
Step 2: Click on the icon, then go to Source > Open File and select the one that needs to be converted.
Step 3: Set a container in Output Settings to MP4.
Step 4: Adjust the quality if needed by using a list of presets.
Step 5: Once installation is done, you can play your video on the preferred media player.
Pros:
It can also be used for ripping DVDs, processing BluRay, and other common multimedia files.
It is free and open-source.
It allows you to tweak some basic and advanced functions based on your needs.
The program has a simple layout, so it is easy to use.
Cons:
Users have spotted several bugs, and in general, the program is quite slow. People don't recommend using this converter for long videos.
It doesn't support all formats.
Conclusion: How to Play MKV Files on Mac
How you choose to open MKV videos on your Mac depends on your needs. If you deal with this format a lot, then installing a separate media player is probably the best solution. On that note, you can also learn about the best AVI player for Mac. In case you don't need to work with MKV files often enough to have an extra program on your computer, you can simply use online converters. Either way, this guide should help you avoid most problems with MKV files in the future.
FAQ