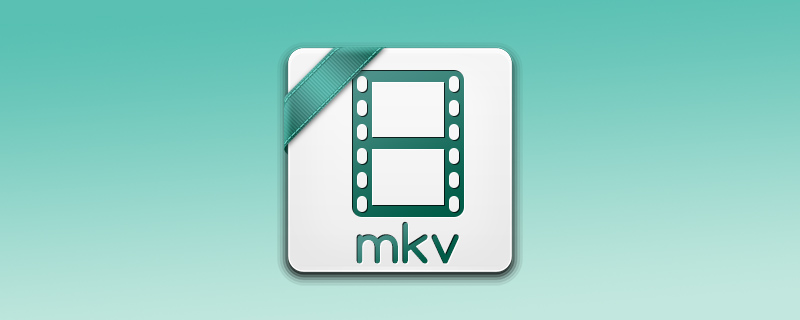 As you're probably aware, Mac users are unable to open MKV video. That's due to the fact that Mac's QuickTime Player doesn't support this file format and the codecs pertaining to it. Being unable to play MKV files on Mac by default, you need to look for a workaround – and there are several options. Read below to learn how to use an alternative video player for Mac, update your QuickTime, or convert your MKV file to a supported format.
Method 1.

Use media player to play MKV on Mac

There are a number of great apps you can use to open an MKV file on Mac. This approach is suitable for users who are not comfortable with installing extra codecs and plugins, or are unhappy with more than one aspect of QuickTime Player. In that case, the versatile solutions proposed below can even resolve several issues at once. They fully support the MKV file format and open it directly. Read below to learn about their features, pros & cons, and how they work.
Elmedia Player
Elmedia Player is a top choice when it comes to playing MKV files on Mac. Thanks to its wide range of supported formats, it will open any video or audio content on your device. Elmedia doesn't require you to download additional codecs or plugins. The app then allows you to adjust the playback and sound properties.
There is a video tuner to set brightness, saturation, contrast, gamma, etc., as well as an audio equalizer. Elmedia comes with a clean and intuitive interface, integrated with your Mac's touch bar gestures. The app's Pro features include streaming local files via AirPlay 2, DLNA, or Chromecast.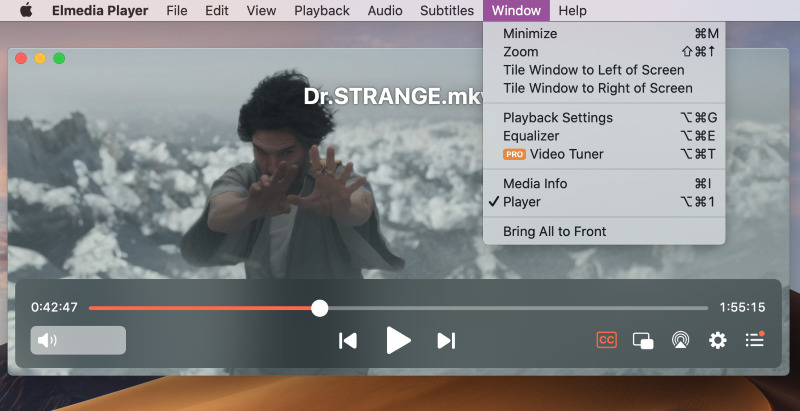 ⭐
User review from App Store:
RyanBlanco, 4/5
A good go-to player
"This player is really good — it reminds me of VLC in a lot of ways… but its free version is nearly perfect. It has everything you need in order to enjoy your media. And the key commands (or "smart keys") are familiar and sensible. it was so good, i eventually paid for the full version! i gave it 4 stars because i feel that 5 stars is a perfect score, and not very many things are perfect. I can't remember the things about this app that aren't perfect, or to my precise liking, so… They're unimportant details, I guess. Anyway, great app. You should get it. Pay for the full version, if you're not broke."
All reviews
How to play MKV on Mac using Elmedia Player
Step 1: Download the app from the official website or the AppStore and install it.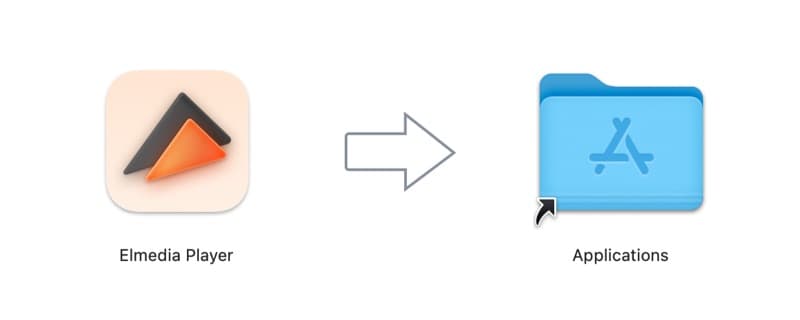 Step 2: Open Elmedia Player and choose your MKV file by either:
Going to the Menu Bar > File > Open and locating your desired file
Dragging and dropping your MKV onto the Elmedia window
Right-clicking on the MKV file in Finder and choosing Open With > Elmedia Player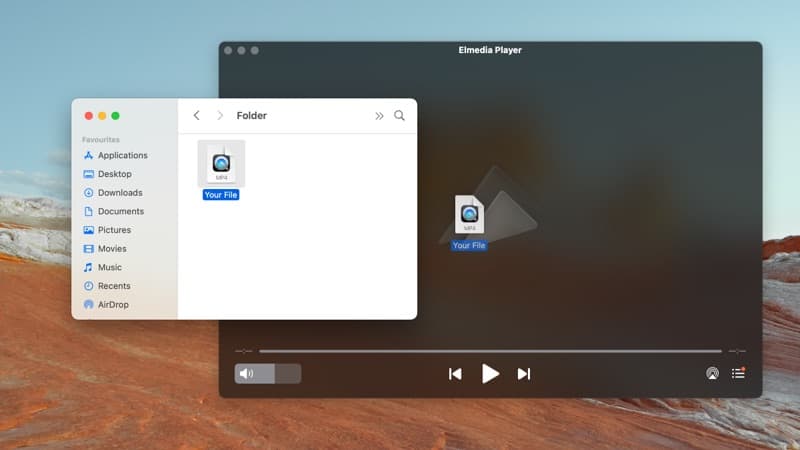 Step 3: Your file will load and play directly.
⭐ App Store Rating: 4.5/5
💰Price: free to use, PRO upgrade priced at $19.99
💻Supported OS: macOS
Pros:
It is free, but it also has a PRO version with more extensive functionality: from AirPlay streaming to additional fine-tuning options
All-in-one: since it supports almost all file formats, you won't need to install other players to open different file types
It gives the ability to customize playback and manually synchronize audio and subtitle tracks if needed
Cons:
Some features are available only in the PRO version
The player has limited support for some older devices.
VLC Media Player
VLC is a free MKV file player Mac users choose because it's been around for quite a while. It's known for its video editing features, ability to open damaged or incomplete MKV videos, etc. When it comes to playback, it covers all the basic features. However, note that VLC is an open-source app, so to ensure safety, the installation file or extensions need to be downloaded from the official website only.
While VLC remains a common choice, people have started to look for a VLC alternative for Mac due to the lack of playback control, as well as playback issues and glitches, especially in the app's latest versions.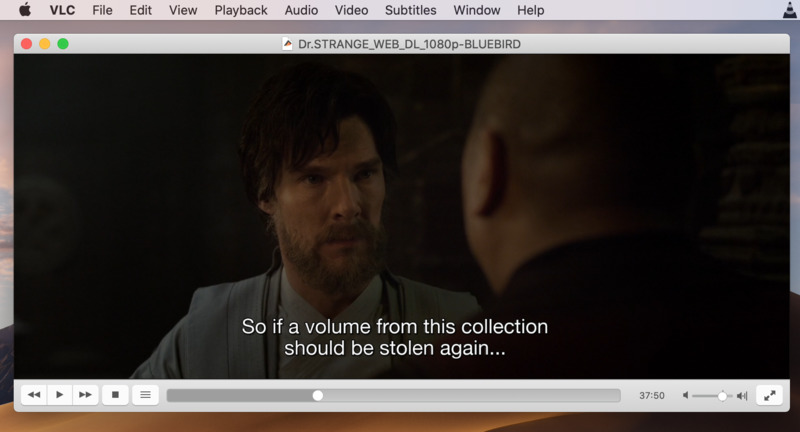 How to open MKV file on Mac with VLC
Step 1: Download VLC Player from the official website.
Step 2:Install the app. To begin the installation, click on Authenticate in the warning message that will be displayed on your screen.
Step 3: Right-click on an MKV file > Open With > VLC Player.
💰Price: free and open-source, offers in-app purchases
💻Supported OS: macOS, Windows, Linux, iOS, Android
Pros:
Free to use
Can open corrupted MKV files
Wide format support besides MKV
Cons:
Lacks security
Reported to fail and crash in new versions
Movist Pro
Movist Pro is another MKV file player for Mac that's well-suited for the job. It features a sleek interface, with the controllers hidden until you approach them with your mouse. Also, the title bar and controllers are transparent.
You can select default settings for opening a file, e.g. your preferred audio track and subtitle language, video quality, filter, etc. In addition, it auto-fills playlists, finds series, and matches subtitles. By upgrading to Pro, you can watch web or network videos. The latest version has been optimized for lower CPU usage.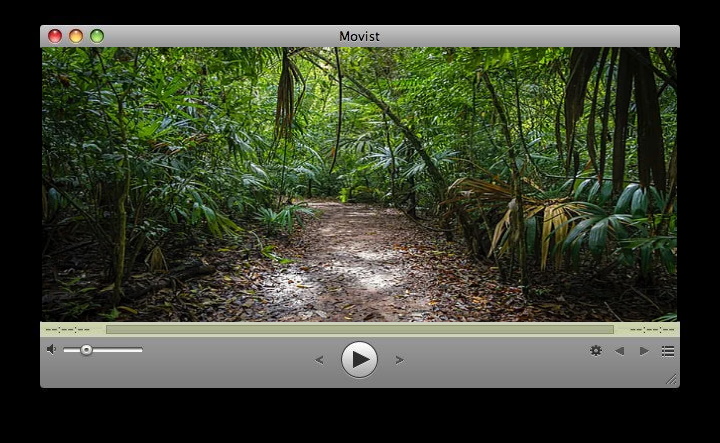 How to play MKV on Mac with Movist Pro
Step 1: Download Movist Pro from the official website or the App Store.
Step 2:Install and launch the app.
Step 3: Open your MKV video by doing one of the following:
Go to the menu bar > Open Movie File > locate your desired video
Right-click on your MKV file > Open With > Movist Pro
⭐ App Store Rating: 4.3/5
💰Price: free, PRO version costs $4.99
💻Supported OS: macOS
Pros:
Extensive customization features and default settings
Rich subtitle options such as dual subtitles, subtitles-to-speech, etc.
HDR tone mapping for non-HDR monitors
Cons:
Lack of use instructions and other resources
Macgo Blu-Ray Player
As the name suggests, Macgo Blu-Ray Player can play Blu-ray Disc and Blu-ray Menu. It can also open MKV on Mac, however, that only applies to the Pro version. The regular one is focused on DVD playback and is stripped of a lot of features, including the option to use it as an MKV video player.
Therefore, using Macgo would mostly make sense for users who actively watch both Blu-Ray and MKV video. The app provides high-definition audio quality, supporting audio formats such as DTS, Dolby Digital, APE/FLAC/ALAC, etc.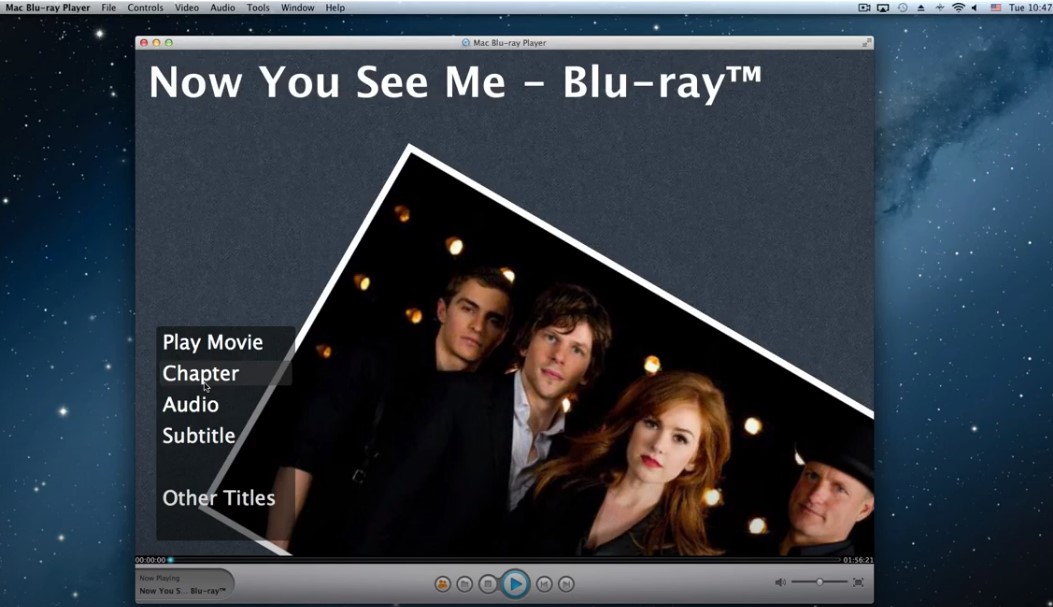 Open MKV file on Mac using Macgo Blu-Ray Player
Step 1:Download your desired app version from the official website or the App Store.
Step 2:Launch the app and click on "Open File" on the default screen.
Step 3: Browse your local files to locate your MKV file and select it.
⭐ App Store Rating: 3/5
💰Price: free, Pro version costs $64.99
💻Supported OS: macOS, Windows
Pros:
Features hardware acceleration technology to lower CPU usage
Provides trial and money-back guarantee
Cons:
The basic version doesn't support MKV
More expensive than other alternatives
MPlayerX
MPlayerX is an open-source MKV file player for Mac that supports a wide range of formats. It comes with some neat capabilities, such as multi-touch and Apple Remote support. The app is great at decoding various subtitles automatically. For those eager to use a media player to stream YouTube videos, MPlayerX allows you to do that too – just drag the video URL onto the app window.
MPlayerX comes with a warning regarding potential malware and adware, so users should approach it with caution and always get the app from the official website.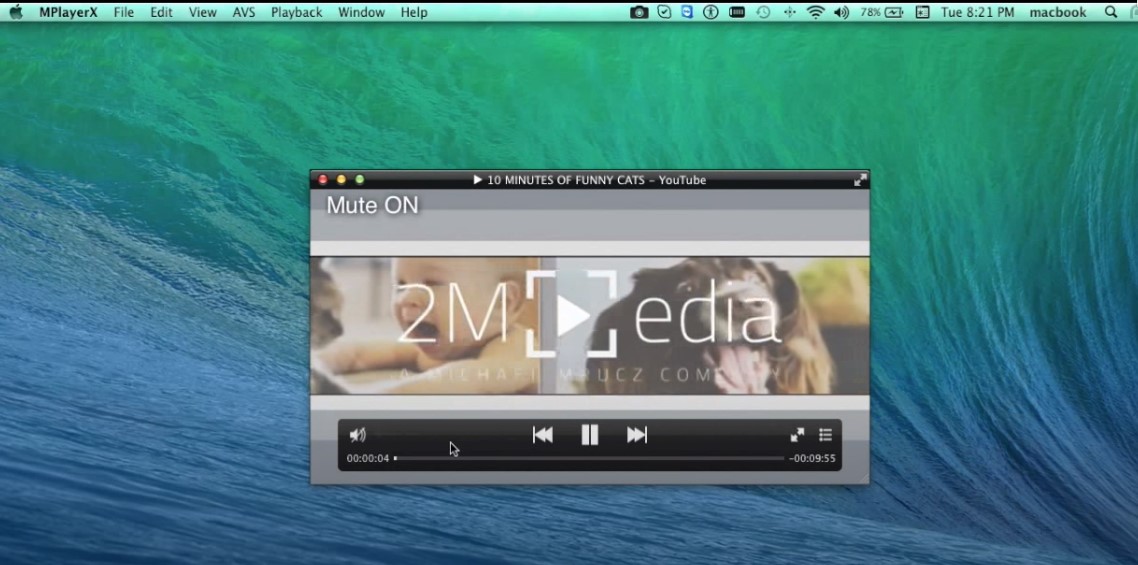 How to use MPlayerX
Step 1: Install MPlayerX from the official website.
Step 2: Open the app on your Mac.
Step 3: Go to File > Open and select your desired video
⭐App Store Rating: 3.5/5
💰Price: $1.99
💻Supported OS: macOS
Pros:
Supports Trackpad gestures
Plays various formats, including unpopular ones
Free to use
Cons:
Prone to malware
No app updates have been recorded in the changelog since 2016
Method 2.

Сonverting Your MKV File Into a Format Compatible with macOS
HandBrake
HandBrake is an open-source application to convert MKV to MP4 on Mac. Once the process is finished, you can easily play the converted video on QuickTime or other media players on Mac.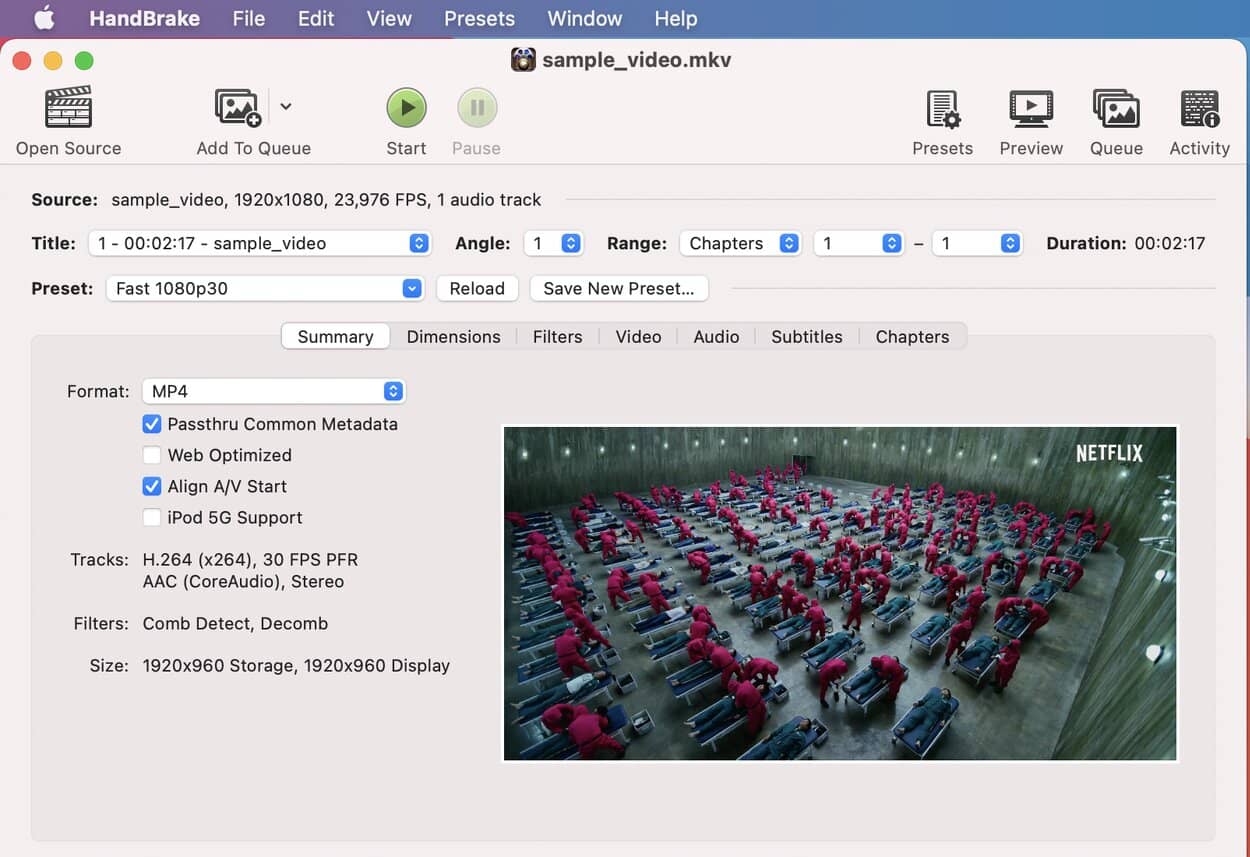 How to use it:
Step 1: Download a free app from the official website.
Step 2: Click on the icon, then go to Source > Open File and select the one that needs to be converted.
Step 3: Set a container in Output Settings to MP4.
Step 4: Adjust the quality if needed by using a list of presets.
Step 5: Once installation is done, you can play your video on the preferred media player.
Pros:
It can also be used for ripping DVDs, processing BluRay, and other common multimedia files
It is free and open-source
It allows you to tweak some basic and advanced functions based on your needs
The program has a simple layout, so it is easy to use.
Cons:
Users have spotted several bugs, and in general, the program is quite slow. People don't recommend using this converter for long videos
It doesn't support all formats.
Stellar Video Converter
The Stellar Video Converter allows you to convert MKV to other formats such as MP4 or MOV. You can then play these videos on Quick Time, without the need for a dedicated MKV player for Mac. This app is fairly simple to use and preserves the original video quality after conversion.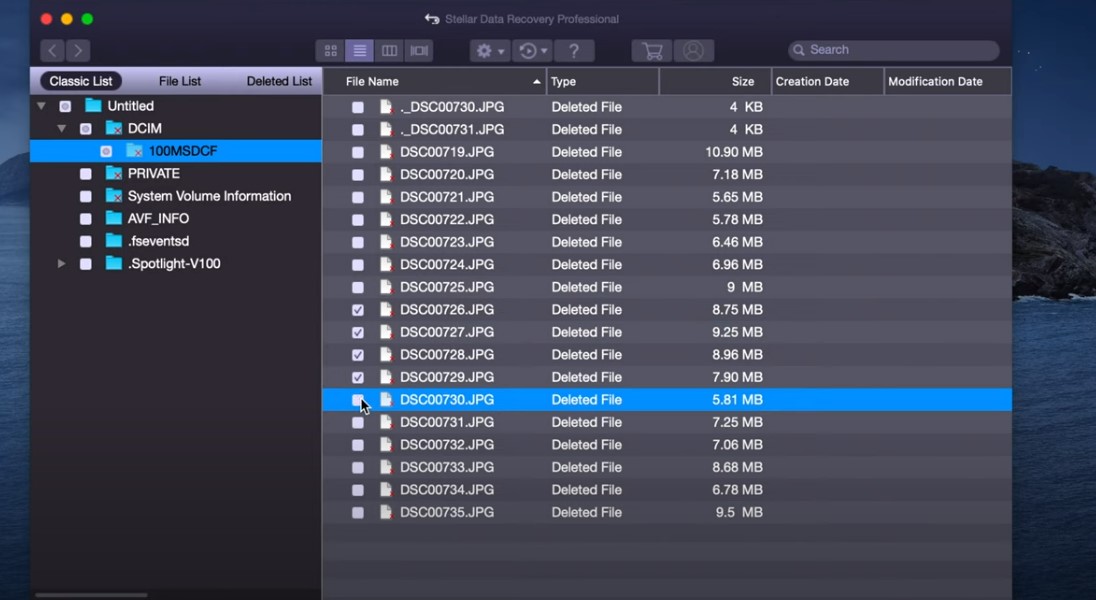 How to use Stellar Video Converter
Step 1: Download and install the app on your Mac.
Step 2:Open it and click "Add File" on the main screen to select the MKV files that you wish to convert.
Step 3: Choose your desired output format. You can also set resolution, bitrate, etc.
Step 4: Select "Convert".
Step 5: A dialog box will open where you can specify the destination for your converted files. Click "Save".
Pros:
Maintains the quality of your original MKV file
Good choice of output formats
Cons:
You don't need a new media player, but you still need to install the converter app
The free download allows you to convert and save the first one-third of a video
Method 3.

One of the Outdated Methods: Perian Plugin

Perian is an open-source QuickTime component that allows the built-in video player to work with MKV and other popular formats that it doesn't natively support. However, it's important to note that Perian was discontinued in 2012 and it doesn't work with QuickTime 10 or higher. Still, if you use QuickTime 7.6.6, you can try this method.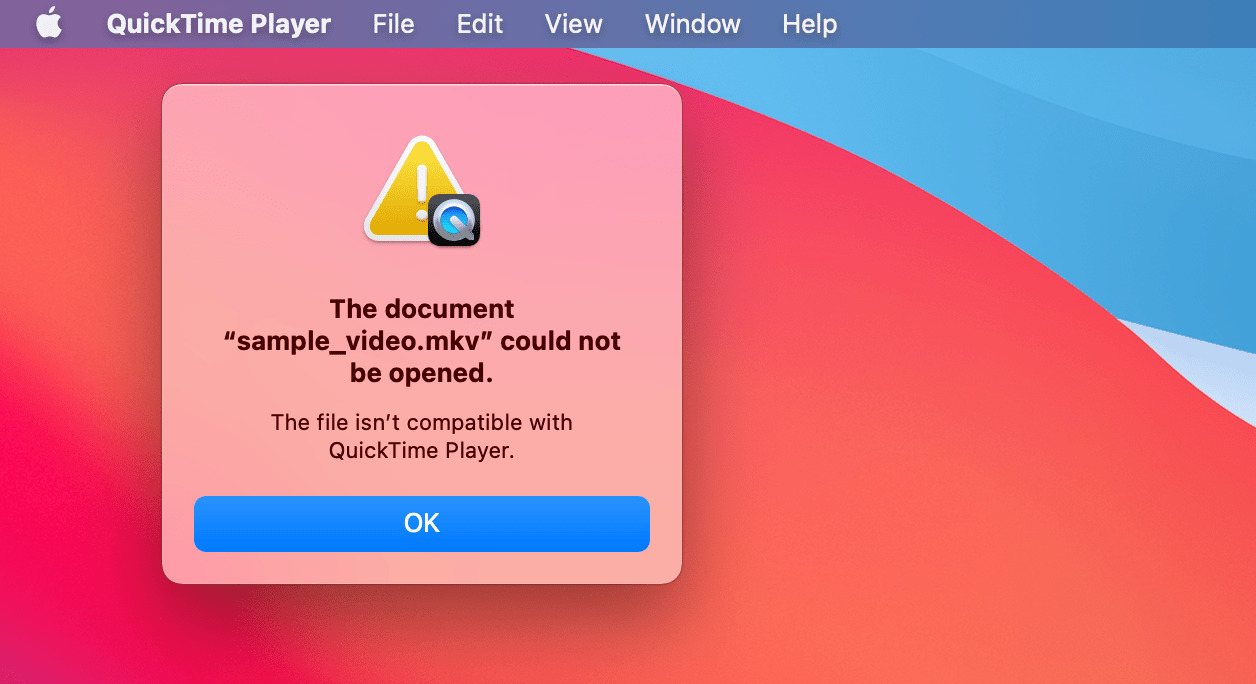 What Is an MKV File?
MKV stands for Matroska Video. However, it's not exactly a type of video or audio file. MKV is a container format that stores a variety of files. These can include an unlimited number of video, audio, and subtitle tracks. Each of them could be encoded using a different codec – and MKV won't compress the data.
In addition to that, MKV supports descriptions, ratings, cover art, and chapter points. Therefore, the best MKV player for Mac would be an app that can seamlessly handle all contents of the container. MKV is commonly used for high-definition online videos and different professional applications.
Conclusion
How you choose to open MKV videos on your Mac depends on your needs. If you deal with this format a lot, then installing a separate mkv player is probably the best solution. On that note, you can also learn about the best AVI player for Mac. In case you don't need to work with MKV files often enough to have an extra program on your computer, you can simply use online converters. Either way, this guide should help you avoid most problems with MKV files in the future.
FAQ