Recuva is a popular data recovery application, but there's no Recuva for Mac OS X because the application was designed with the Windows operating system in mind. As such, Mac users who would like to recover lost files with a few simple clicks are forced to research Recuva alternatives.
If you'd rather spend less time on research and more time on data recovery, then this article is for you because it lists the top 5 best Recuva alternatives for Mac, explaining what each of them has to offer.
Quick Comparison of the best Recuva Alternatives for Mac

| | | | | | |
| --- | --- | --- | --- | --- | --- |
| | Price | Free trial | Deep scan | User-friendly | Compatibility |
| Disk Drill | $89.00 | Yes | Yes | Yes | Windows and Mac |
| PhotoRec | $0 | N/A | Yes | No | Windows, Mac, and Linux |
| R-Studio | $79.99 | Yes | Yes | No | Windows and Mac |
| DiskWarrior | $119.95 | No | No | Yes | Mac |
| Exif Untrasher | $0 | N/A | No | Yes | Mac |
| Recuva | $0 | N/A | Yes | Yes | Windows |
5 Best Recuva Alternatives for Mac
Even though you can't download Recuva for Mac, you can choose from many Recuva alternatives, some of which offer even better usability, data recovery performance, and file format support. Here are our top 5 favorite Recuva alternatives for Mac.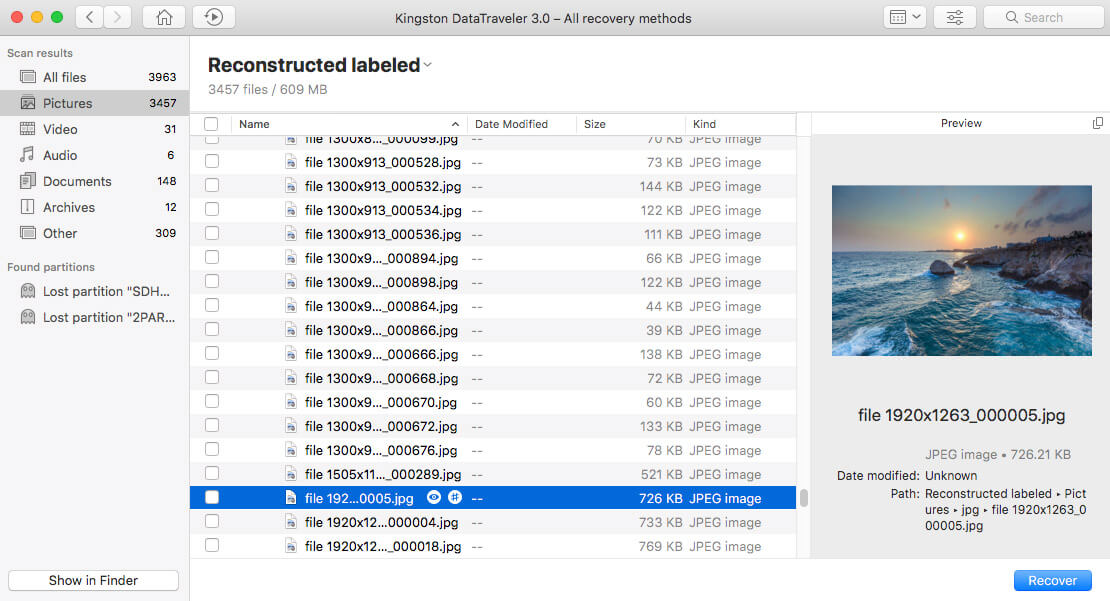 Disk Drill is our favorite Recuva for Mac alternative because it makes data recovery a matter of a single click on the Recover button. From there, Disk Drill automatically goes through all data recovery algorithms (including Deep Scan) in the optimal order to recover as many files as possible.
Thanks to its support for over 400 file formats, Disk Drill's data recovery performance is second to none, and its developers are constantly working hard to improve it even further. The only downside of Disk Drill is the fact that the free trial version can only preview files. However, it doesn't cost much to upgrade to the PRO version and enjoy unlimited recovery. Check out the full Disk Drill review.
Pros:
Modern user interface
Impressive data recovery performance
Multi-language support
Deep scan feature
Extra disk and data protection tools
Cons:
The trial version can only preview files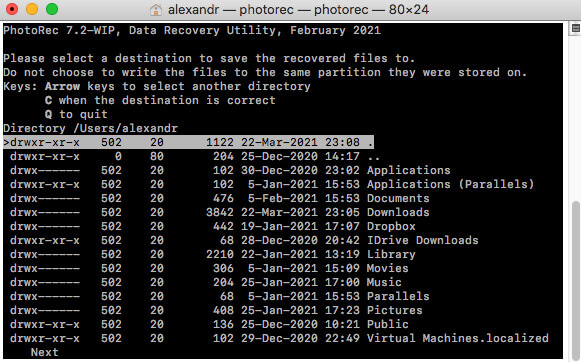 PhotoRec may not seem like a very good alternative to Recuva at first due to its lack of graphical user interface, but the two applications actually share many similarities. For example, they both include a recovery wizard whose purpose is to guide you through the recovery process and help you restore your files with minimal effort.
Both PhotoRec and Recuva also support hundreds of file formats, but PhotoRec can recover them not only from Windows file systems (NTFS, FAT, exFAT), but also from Mac (HFS+) and Linux (ext2/ext3/ext4) file systems.
Pros:
Free and open-source
Multi-platform
Reliable data recovery performance
Cons:
Unable to preview recoverable files
Command-line interface
The least user-friendly Recuva alternative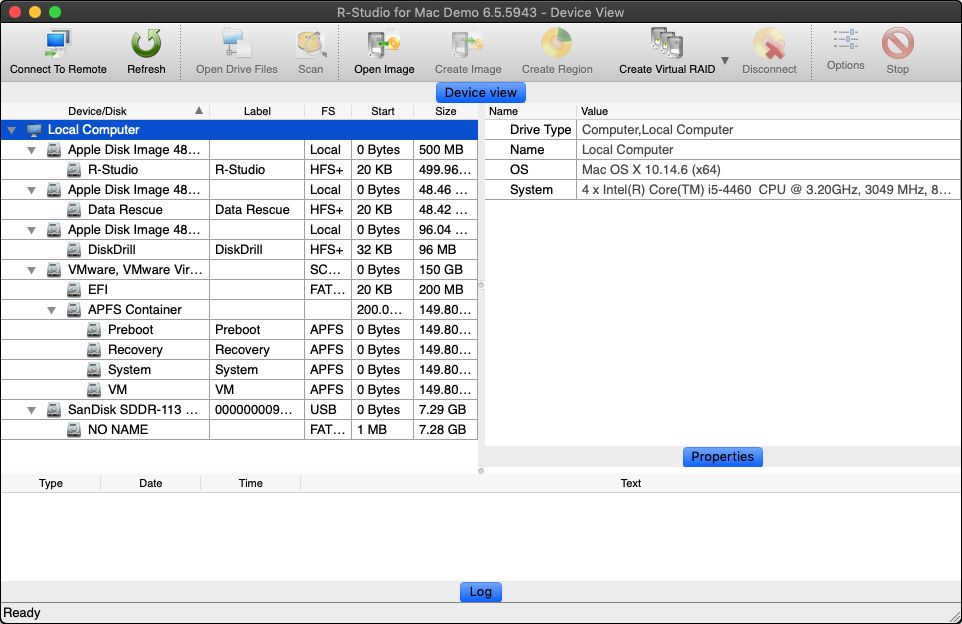 R-Studio is a professional data recovery product aimed at power users and data recovery professionals alike. Unlike Recuva, which can get back lost files only from local storage devices, R-Studio can recover data even from clients connected to a local area network or the internet.
As a professional data recovery product, R-Studio comes with several tools that most regular home users won't appreciate but data recovery professionals can't live without, such as an advanced hex editor, disk imaging, or RAID reconstruction.
Pros:
Powerful features
Runs on Windows, Mac, and Linux
Advanced recovery algorithms
Recovery over network
Cons:
Not suitable for regular home users
Many confusing options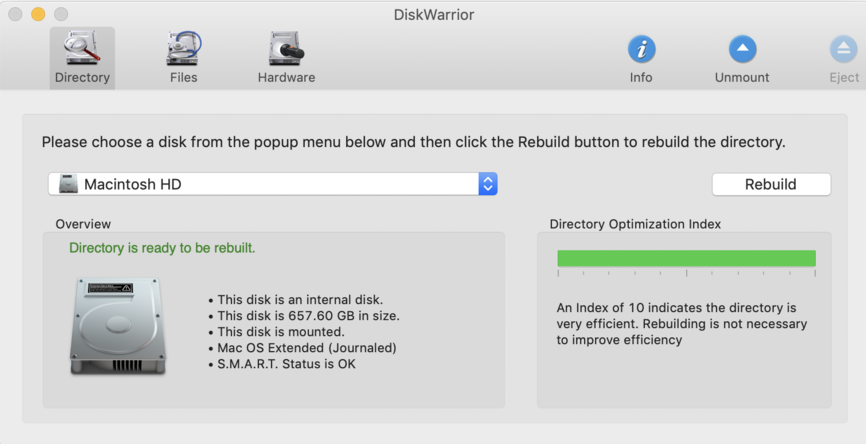 DiskWarrior is a disk repair and data recovery tool for Mac. With a single click, it can repair common file system issues that prevent files from being accessible and macOS from operating correctly. DiskWarrior can also diagnose hardware issues and warn you ahead of time that it's time to replace the hard drive with a new one.
When it comes to the recovery of lost and deleted files, DiskWarrior falls behind the other Recuva alternatives mentioned in this article because it can recover only files that have become inaccessible due to issues with permissions. If you need to recover permanently deleted files, we recommend you pick a different solution.
Pros:
Hardware diagnostic capabilities
Repairs many common file system issues
Easy to use
Cons:
Very limited file recovery capabilities
No free trial available
Expensive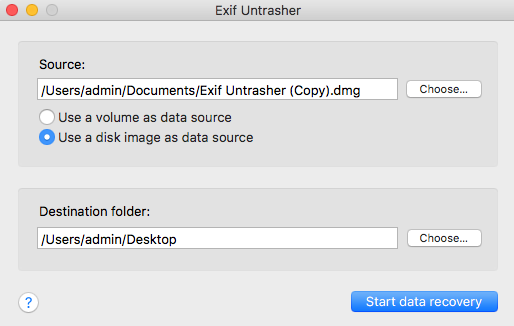 Exif Untrasher is a straightforward data recovery tool that focuses on the recovery of lost JPEG files from internal hard drives and external storage devices (SD cards, CF cards, USB flash drives, and so on). The tool is developed by Carsten Blüm, who has been developing software since the late nineties.
Since Exif Untrasher is essentially a one-man project, it shouldn't surprise you to discover that it offers only basic features. You can use it to recover JPEG images, but no other file formats are supported, and there's no way how to preview them.
Pros:
Easy to use
Completely free
Localized in English, German, French, and Italian
Cons:
Only JPEG images can be rescued
Can't preview recoverable files
Why Do Windows Users Choose Recuva?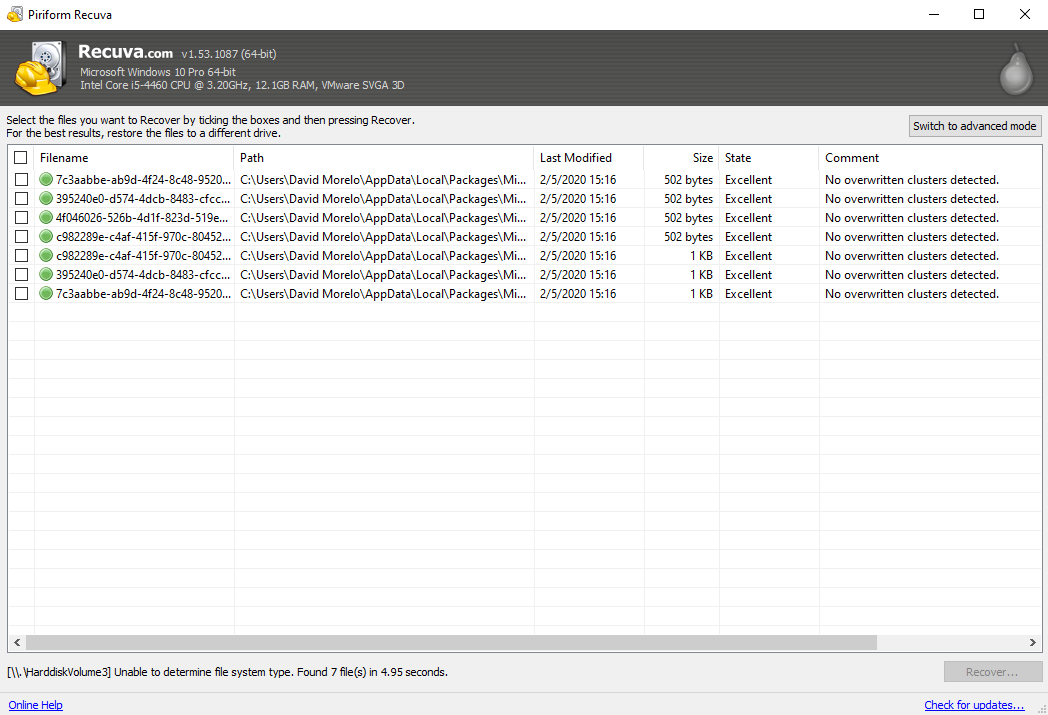 First released by Piriform, a British software company based in London, in 2007, Recuva is a data recovery application for Windows that offers the following key benefits:
🎁

Free version

: Perhaps the main reason why so many Windows users download Recuva is that the application is free. Yes, there's a paid version with a few extra features, but those are not essential.
🖥️

Simple user interface

: Users who don't have much experience with data recovery appreciate Recuva's simple user interface, which presents only a small handful of self-explanatory options.
💾

Deep Scan

: By default, Recuva quickly goes through the scanned storage device to find recently deleted files, but you can also use the Deep Scan option to recover buried files that have been deleted some time ago.
🔊

Wide file format support

: Recuva can undelete all common file types, including images, videos, audio, documents, file archives, and more.
🔠

Multiple languages

: The most recent version of Recuva supports nearly 40 languages, making it easy for users who don't understand English well to recover their files with confidence.
FAQ
Recuva is a data recovery software tool that runs on the Windows operating system. The software can recover images, videos, audio files, documents, and many other types of files. Recovery can be performed on most disk-based storage devices including USB drives, SD cards, memory sticks, and external hard drives.
The fact that Recuva offers a free version of the tool and provides a user-friendly interface makes it popular in the Windows community. Upgrading to a paid version of the tool adds support for virtual hard drives and enables the software to be automatically updated. Premium support is also offered with a paid license. Recuva also supports many languages besides English, making it a useful tool for the worldwide Windows user community.
Unfortunately, there is no version of Recuva that will work on your Mac. You will need to use an alternative solution to recover lost data from a Mac or MacBook. We like Disk Drill as a paid solution and PhotoRec if you are looking for a freeware tool.
Recuva has serviceable recovery functionality and may be able to get your lost data back successfully. In our experience, other commercial products have a better success rate than Recuva, and often offer a more extensive set of features.
Recuva might enable you to recover your lost data for free. We suggest you give it a try and if it doesn't work, using a paid solution instead. You might pay a little more for a reliable commercial recovery tool, but the price is worth it to recover your valuable data.