The Mac version of Microsoft Excel has always been slightly behind the Windows version, which may explain why so many users are eager to learn how to recover Excel files on Mac.
But it's not just the not-exactly-perfect stability of the Mac version of Excel that can cause important spreadsheets to become unavailable. Users sometimes lose focus and delete the wrong file, storage devices can become corrupted, and there's always the looming threat of physical damage.
Luckily, learning how to recover Excel files on Mac is not difficult, and there are even multiple approaches Mac users can choose from based on their specific circumstances and needs.
How to Recover a Deleted Excel File on Mac
There are several different ways how to recover an Excel file on Mac, and you need to choose the one that best fits your data loss scenario.
Method 1:

Recover a Permanently Deleted Excel File with Disk Drill

Best for: Recovering permanently deleted Excel files that you don't have backed up on another drive.
When most Mac users discover that they've accidentally deleted or otherwise lost an Excel file that they don't have backed up anywhere else, they assume the file is gone for good. Fortunately, that's not usually the case.
Even permanently deleted Excel files can be successfully recovered using specialized data recovery software like Disk Drill as long as they are still physically present on the storage device and haven't been partially or completely overwritten yet.
We recommend Disk Drill because it can be downloaded for free and used to recover Excel files from all Mac file systems and storage devices with a simple click on the Recover button.
To recover a permanently deleted Excel file with Disk Drill: 
Download and install Disk Drill for Mac.
Click the

Recover

button next to the drive on which your deleted Excel file was stored.
Wait until Disk Drill finishes analyzing the drive.
Look inside the recovery folders and locate the permanently deleted Excel file.

Select it and click the

Recover

button.
Specify where you want Disk Drill to recover the deleted Excel file and click

Choose

.
Method 2:

Undelete the Excel File from Trash Bin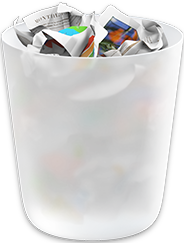 Best for: Recovering accidentally deleted Excel files that are still present in the Trash folder.
When you accidentally delete the wrong file in macOS, you can easily recover it from the Trash folder, which is a special hidden folder where the operating system temporarily stores deleted files. All files that end up in the Trash folder remain there until the folder is emptied, which can happen automatically (after 30 days) or manually.
To recover a deleted Excel file from Trash Bin: 
Open Trash by clicking on its icon, located on the right side or bottom of the Dock.
Select the Excel file you want to recover.
Right-click on any selected XLS file and select the

Put Back

option.
Method 3:

Restore the Excel File Using Time Machine

Best for: Restoring backed up Excel files that are no longer present in the Trash folder.
Time Machine is Apple's data backup and recovery solution, and it's included in all recent versions of macOS. If you deleted an important Excel file but had activated Time Machine beforehand, you should be able to get the file back with a few clicks even if it's no longer present in the Trash folder.
To recover a lost Excel file using Time Machine: 
Connect your Time Machine backup disk if it's not already connected to your Mac.
Open the folder that contained the deleted Excel file. For example, if the files were in your Documents folder, open Finder and select

Documents

from the sidebar on the left.
Click the Time Machine icon located in the Menu Bar and choose

Enter Time Machine

.
Locate the Excel file you want to recover using the timeline on the right edge of the screen.
Click

Restore

to restore the selected Excel file.
How to Recover an Unsaved Excel File on Mac
The three methods described above can help you recover an Excel file that was accidentally deleted or lost to corruption, but how do you recover an Excel file that was not saved because Excel crashed or a sudden power outage occurred?
The good news is that recovering unsaved Excel files on Mac isn't any more complicated than the methods for restoring saved but lost Excel files. Let's take a closer look at three methods that you can use to recover unsaved Excel files.
Method 1:

Recover the Unsaved Excel File from Temporary Files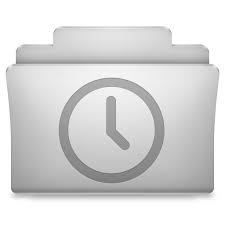 Best for: Recovering recently lost Excel files.
macOS has a special folder where the operating system and applications can temporarily store files that may or may not be needed at some point in the future. If you act quickly enough and have luck on your side, you may be able to find the unsaved Excel file there and recover it.
To find temporary files on Mac: 
Open Finder and go to

Applications -> Utilities

.
Launch Terminal.
Type "open $TMPDIR" and hit Enter. 
With temporary files open, you need to find autosaved Excel files and copy them to a different folder. Unfortunately, temporary files typically don't have file extensions, and their names tend to be non-descriptive. Your best bet is to look at file creation dates and manually check all files that were created around the time when the data loss incident took place.
Where are temporary files stored on Mac?
Temporary files on Mac are stored in the Temporary Folder, which is located inside each user's home directory. Just don't go looking for it there because you won't be able to find it. The Temporary Folder is hidden, and you need to unhide it first.
Method 2:

Retrieve Lost Excel File from the AutoRecover Folder

Best for: Retrieving Excel documents that were likely saved by the AutoRecover feature.
AutoRecover is an extremely useful feature available in most Office applications. Its purpose is to automatically save open documents to the AutoRecover folder, allowing users to easily get them back in the event of an unexpected crash or shutdown.
To retrieve AutoRecover Excel files on Mac: 
Open Finder.
Click

Go > Go To Folder

.
Enter the following path (make sure to replace <username> with your actual username):
/Users/<username>/Library/Containers/com.microsoft.Excel/Data/Library/Application Support/Microsoft
Just like when recovering unsaved Excel files from the Temporary Folder, you need to go through the content of the AutoRecover folder and manually check all recently created files.
Method 3:

Get Back Excel Spreadsheets with AutoSave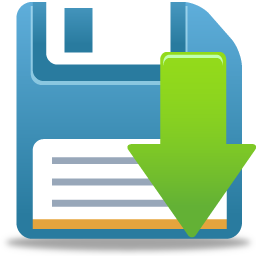 Best for: Getting back Excel spreadsheets after a hard drive failure.
Microsoft 365 subscribers can take advantage of a cloud-based backup feature called AutoSave to save their work in real-time. This feature is available only for documents saved on OneDrive, OneDrive for Business, or SharePoint Online, which is why we haven't mentioned it until now. However, AutoSave is by far the most reliable way to recover Excel files after a hard drive failure since it doesn't depend on locally stored files.
To get back an Excel spreadsheet with AutoSave: 
Go to: https://onedrive.com/
Log in with your Microsoft 365 account. 
Go to the Recent folder and look for your Excel spreadsheet.
Select the spreadsheet and click

Download

.
How to Open Corrupted Excel Files
It's easy for Excel files to become absurdly large, sometimes containing hundreds of thousands of rows across multiple sheets, all automated and interlinked with complex functions and macros. It shouldn't then come as a surprise that Excel files can become corrupted and impossible to open.
Well, almost impossible because Excel has a built-in repair feature that you can use to open corrupted Excel files. The only problem is that this feature is included only in the Windows version of Excel. Still, there's nothing stopping you from copying the corrupted file to a Windows computer and repairing it there by following the instructions below:
Launch Excel.
Click

Open

on the File tab.
Click Browse.
Select the corrupted file that you want to open.
Click the arrow next to the Open button, and then click

Open and Repair

.
Choose either Repair or Extract Data depending on if you want to attempt the file or simply extract data from it.
FAQ:
You can recover a previous version of an Excel file on Mac using the following steps.
Open the Excel file.
Click on the File menu then Restore > Restore to Last Saved.
Locate the spreadsheet version you want to recover from the displayed list.
Click Restore to overwrite the current version of the file. Use the Restore a Copy option to save a new version without overwriting the open file.
Once an Excel file has been overwritten on your Mac, the recovery options are limited. You will not be able to use data recovery software to retrieve files that have been overwritten by new data. Use the following procedure to restore the file from a Time Machine backup.
Connect the storage device with the Time Machine backups to your Mac.
Open a Finder window in the folder that held the Excel files.
Click the Time Machine icon on the Mac menu bar to open Time Machine.
Scroll through the snapshots and backups to find the Excel file you want to restore.
Select the file to be recovered and click the Restore button. The Excel file will be restored to its original location.
Use Microsoft Word for Mac's AutoRecovery feature to recover an unsaved Word document with the following procedure.
Open a Finder Window on your Mac.
Choose the entire computer as the search location.
Search for AutoRecovery.
A list of files will be displayed. Look for a filename that starts with AutoRecovery save of and has the name of the file you want to recover.
Double-click on the file to open it in Word.
Select File > Save As and save it to a new location.