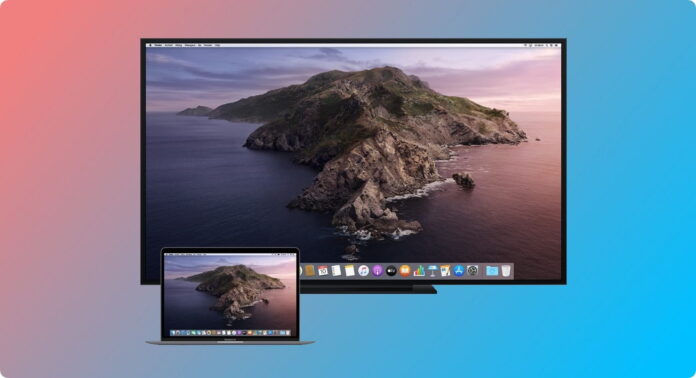 Everybody knows that feeling of when you are trying to share something with all of your friends or co-workers and don't have a bunch of dongles laying around. The solution to all of these problems has been invented, and now thanks to Wi-Fi, we can mirror our Mac devices to TVs with the click of a button.
There are many tools that will get the job done, some of them with even more features than others. Here are all of the steps on how to screen mirror Mac to TV and all of the alternatives to it.
1.

AirPlay

AirPlay is Apple's built-in solution for mirroring a Mac to a TV. The first step you should take is to ensure that your TV supports AirPlay. Most smart devices built after 2016 should support this technology. Before trying to use this method, check to see if your devices support the system. If that's the case, just follow these steps to successfully mirror your Mac: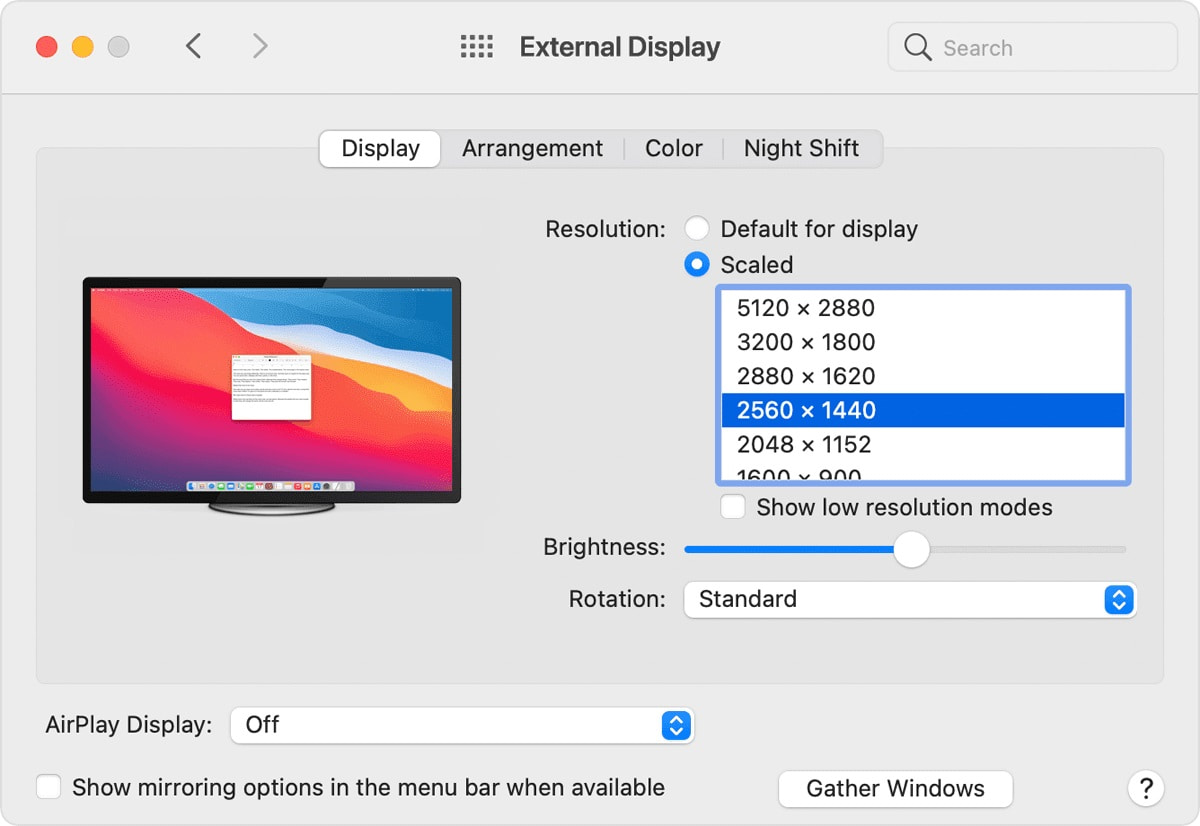 Step 1: After this, make sure that your laptop and TV are connected to the same Wi-Fi network.
Step 2: On your Mac, you will need to click on the screen share icon on the top right corner.
Step 3: Here is where you can choose to mirror your device directly on the TV by selecting the display for the action.
Step 4: There might be a security code that will appear on your TV and will need to be entered on your Mac.
Step 5: Please note that you can also use your television device as an entirely separate display. You should have this option whenever you click on the mirror button.
2.

JustStream

If you are looking for a better option than AirPlay, JustStream lets you have even more control over what you are streaming to your television device. Some of the key advantages are that JustStream offers a full sound stream, can connect to Chromecast and DLNA-compatible devices, create playlists with video formats unsupported by most TVs, and does not need to adapt to the target display.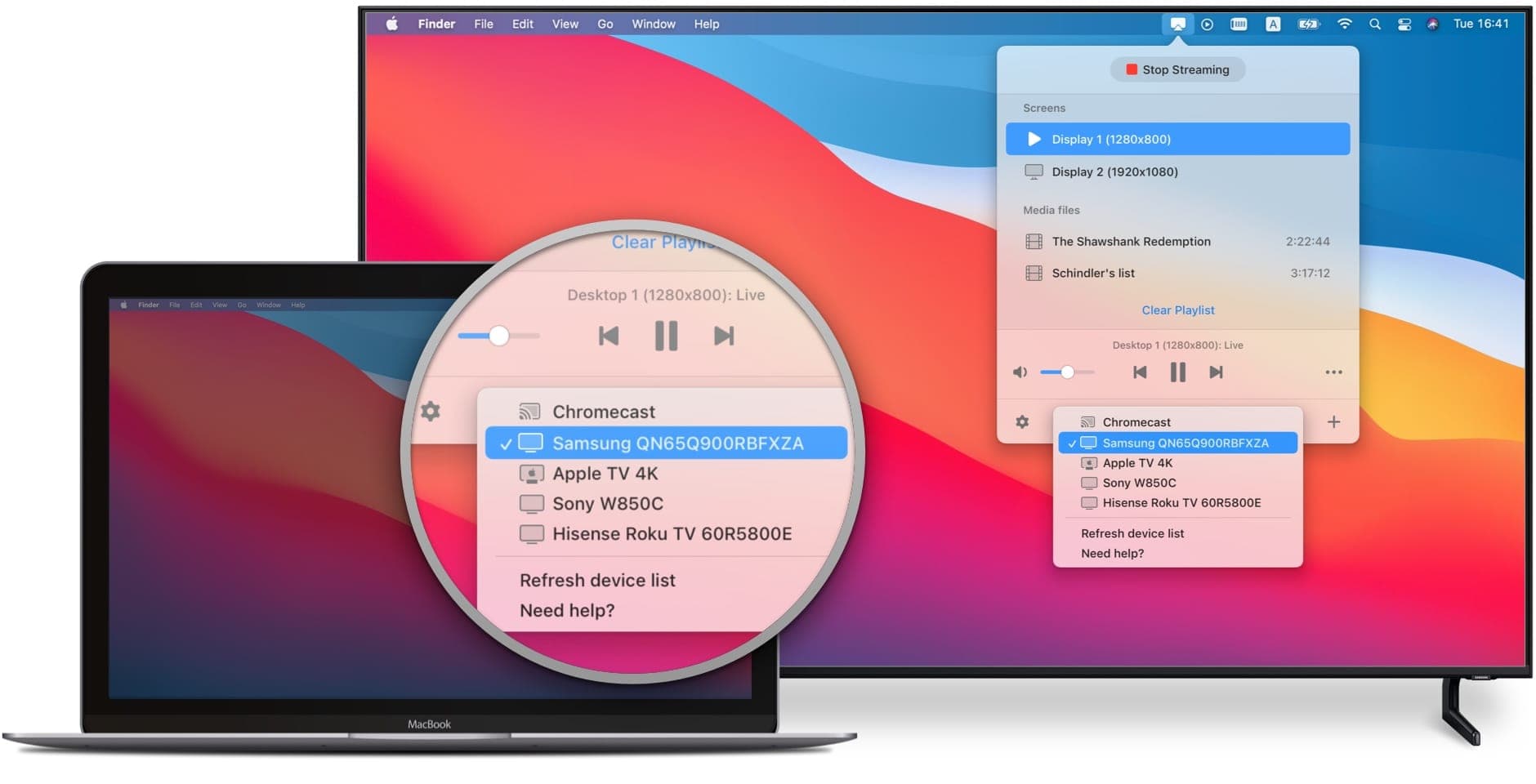 Furthermore, you won't need many resources to run JustStream. The app is lightweight and it will deliver an excellent experience. It supports a wide range of smart TV manufacturers like Samsung, Sony, LG, Roku, to name a few. The interface is built to boost functionality and allow you to easily choose the compatible devices and enjoy the experience of a much bigger display no matter why you need it.
How to mirror Mac via JustStream:
Step 1: Download the app and install it on the Mac.
Step 2: Run the app.
Step 3: Press on the "+" button to select a file or build a playlist.
Step 4: From the "Screens" menu choose the available display.
Step 5: Click "Start Streaming" and have fun.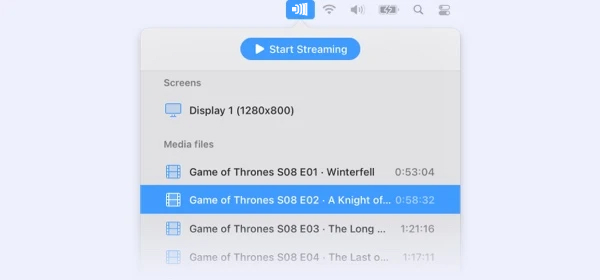 3.

AirBeamTV

Another useful alternative to the ones mentioned above is AirBeamTV. This powerful application allows you to cast all of your favorite movies, TV shows, songs, and photos to your TV with the click of a button. With a great free trial period and an easy installation process, AirBeamTV is a great alternative to AirPlay.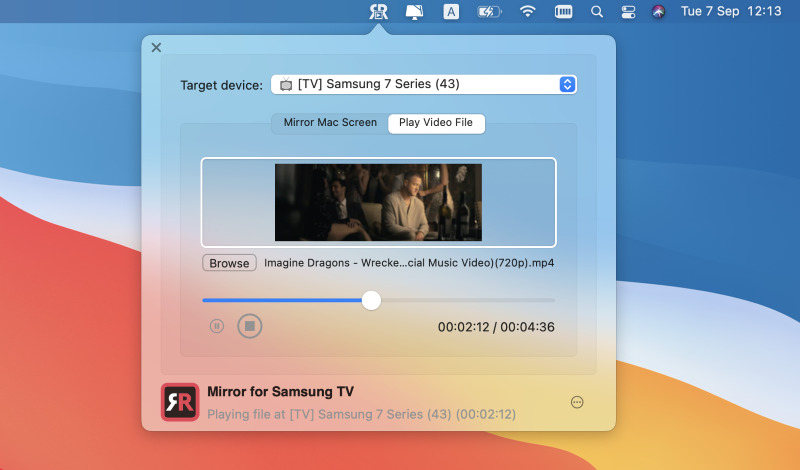 Here's how to screen mirror Mac to TV using AirBeamTV:
Step 1: Download the app and install it.
Step 2: After the app is downloaded and installed make sure that your TV and computer are both on the same Wi-Fi network.
Step 3: Open AirBeamTV and select the display to mirror.
Step 4: Choose the files and you will be able to stream content seamlessly with the touch of a button.
Step 5: AirBeamTV also supports the use of an extended desktop instead of mirroring.
4.

LetsView

If you would like to connect your Mac to your TV wirelessly and want another great solution, other than AirPlay, you can take a look at LetsView. Whether you are doing it for a mirror, hanging out with friends, a school project, or just live to stream, you can be assured that LetsView gets the job done, without a cable and flawlessly.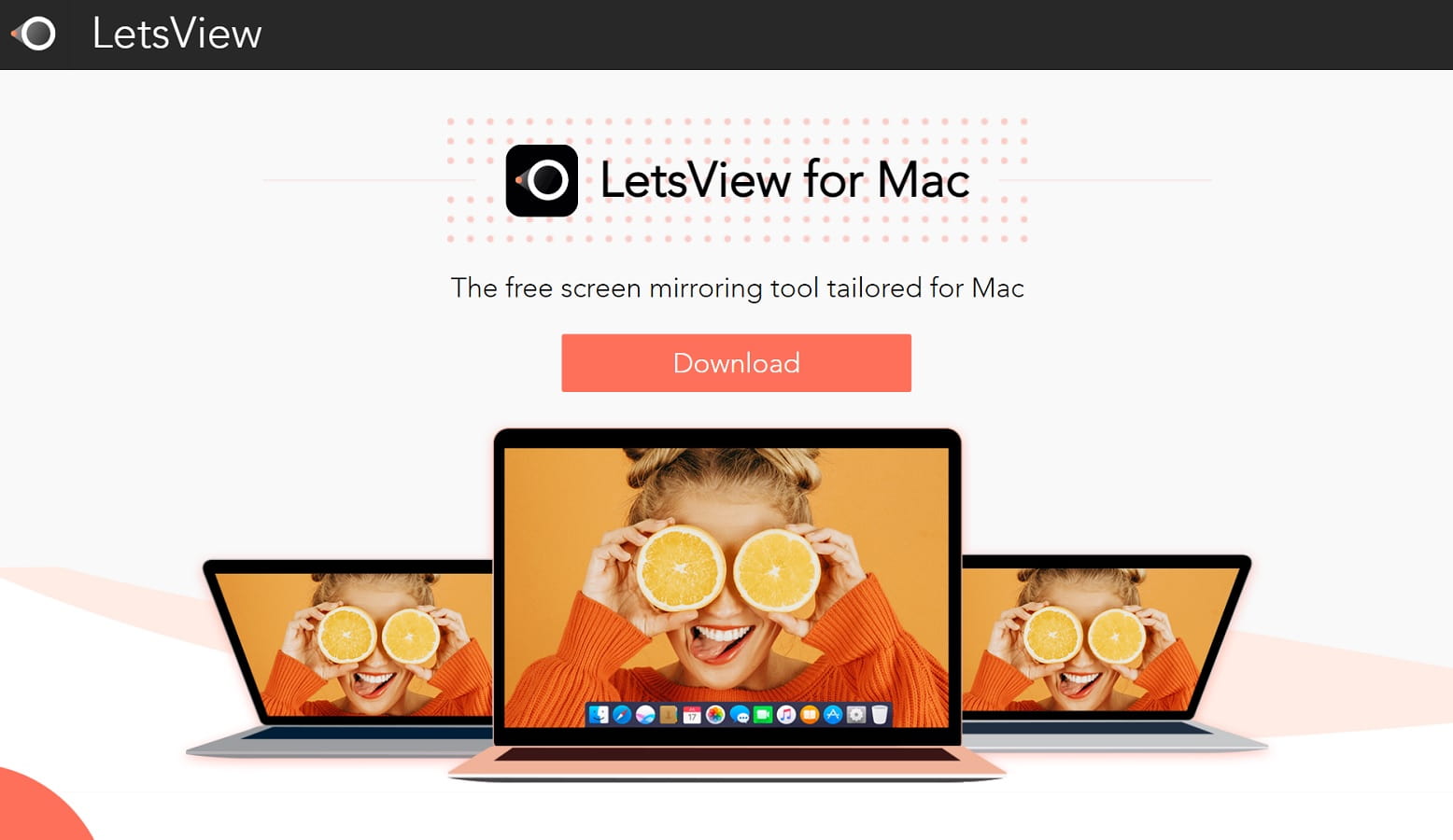 You can even stream your favorite games to your TV and stream your laptop camera at the same time for the perfect live-streaming experience. The application is easy to use and install and as soon as you open it, you can connect your MacBook to your TV. Just follow these steps:
Step 1: Install the app and launch it on your Mac and TV.
Step 2: Connect the TV and Mac to the same Wi-Fi password.
Step 3: Run the app on your TV and choose "Computer Screen Mirroring".
Step 4: Next, just insert the pin displayed on the TV and you're good to go.
5.

HDMI Cable

Probably the most popular method of sharing video signals from your MacBook to your television device is using a cable. The famous HDMI cable can be connected to your Mac device (some Macs might only support mini HDMI) and to your TV and thus you will be able to stream content instantly.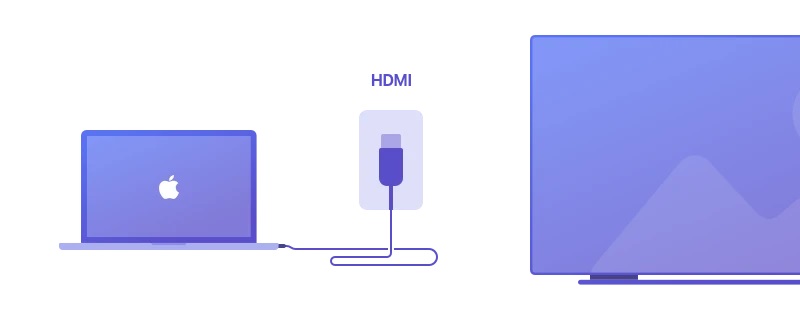 The most important benefit coming from using an HDMI cable over other wireless services is that you are getting the least delay possible. Wireless solutions such as AirPlay come with a small delay that might be important to some, especially if streaming games.
Step 1: Connect your Mac to the TV using a cable.
Step 2: Then go to the "System Preferences" and choose "Displays".
Step 3: In the opened window click "Default for display".
Step 4: To play the audio you need to press "System Preferences" > "Sound" > select the connected TV.
Types of TV Ports
Like Apple laptop ports, TV ports can vary by model and by brand. There are, however, certain ports that are common among them, such as the following:
HDMI ports

HDMI is used in a wide range of consumer electronics, it is the most popular video port. Almost all recently manufactured TVs, monitors, and laptops support the HDMI connection. The big advantage is that the same cable carries sound, not just video signal.

DisplayPort

This connector is specifically designed for computers, which can also play audio signals as well as the HDMI port. DisplayPort is not usually found on TVs, but it is the best way to connect your computer to a monitor with a resolution of over 1080p, such as 2K, and 4K resolutions.

DVI ports

DVI is mainly used to connect monitors to computers. TVs and laptops are less often equipped with a DVI port. DVI plays digital signal, the picture quality is very good, similar to the quality provided by the HDMI port. DVI cables usually do not carry sound (there are a few exceptions).

VGA ports

VGA is one of the oldest connectors, it can only transmit analog signals, which can affect the image played on new LCD monitors. VGA ports are found on older systems. Not all newly manufactured TVs, computers, monitors, and laptops have a VGA port. Slowly the VGA port will be removed from the manufacture of new systems.
Conclusion
All in all, connecting your Mac to your TV has never been easier with these alternatives to AirPlay. Even if you would like to connect it wirelessly or with a cable, there's plenty to choose from. There are many pros and cons to choosing wireless over cables but if you are someone who values latency and good picture quality, you might want to get yourself a cable.
All TVs should support wireless connections right now and that is not going to change in the future. Not a lot of people have a cable at hand and might not care about the disadvantages.
FAQ