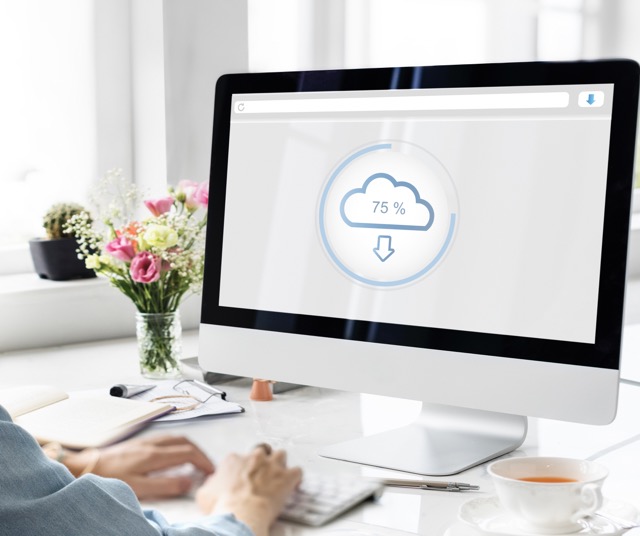 With our ever-growing need for cloud storage, many users are eager to get more. Luckily, you can earn free Dropbox space by using some simple tricks. Also, useful apps like CloudMounter let you combine multiple free accounts or map Dropbox as a network drive. Read below for our step-by-step guides on how to increase your Dropbox storage.

1. Add 250 MB free Dropbox space as you sign up
You can get 250 MB right after you sign up for Dropbox. This will be added on top of the 2GB of free space you receive with the free Dropbox Basic account. To collect the bonus storage, you need to complete 5 of the following 7 steps on their "Get Started" checklist:
Take the Dropbox tour which guides you through its basic features
Add your files to your Dropbox folder – You can upload anything from pictures, documents, or other media.
Get the Dropbox mobile app – It's an easy way to quickly access your Dropbox account on your mobile phone. The app is available for Android, iOS, and Blackberry.
Install the Dropbox app on your computer – This way you can access your files from your personal computer at any time.
Install Dropbox on your other computers – If you use several devices at the same time, such as a desktop computer, laptop, or work computer, consider installing the app there as well for universal Dropbox access.
Create a folder to share with friends, family, or co-workers – This allows you to share photos from a joint trip for example, or stay up-to-date with a project you're collaborating on with your team.
Send Dropbox invites to your contacts and encourage them to join – For every installation that results from an invite you send, you'll receive 500 MB of free Dropbox space. Read below for more info on how this is done.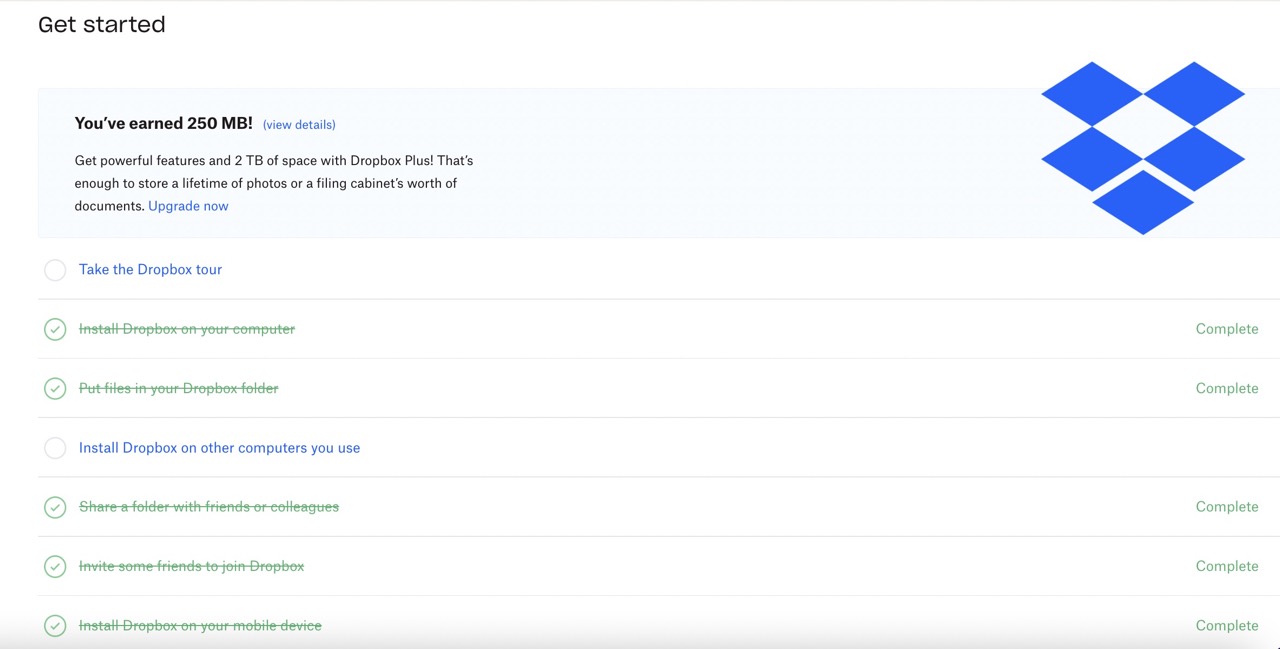 2. Maximize cloud storage with CloudMounter
Another good day to outsmart the Dropbox free space limit is by using the CloudMounter app. It's a clever way to optimize your overall storage space. While CloudMounter will not increase your memory in Dropbox, it helps you connect all your cloud storage accounts. For example, you may be using a free plan for another service like Google Drive or OneDrive. Or you may have several Dropbox accounts. With CloudMounter, you can combine the free memory from all of them into one place.
CloudMounter lets you do more than that. As the name suggests, it allows you to mount cloud storage as a local drive. This means you can mount your Dropbox account to your Mac or PC without actually installing the Dropbox app. Your computer will treat the storage as part of your hard drive. Thus, you can simply upload and manage your files from Finder or Windows Explorer. There is no limit to the number of Dropbox accounts you can mount.
Mount your Dropbox account with CloudMounter
CloudMounter is compatible with both macOS and Windows. To map your Dropbox as a network drive on your Mac, use the following steps:
Step 1: Download the CloudMounter app and install it on your Mac.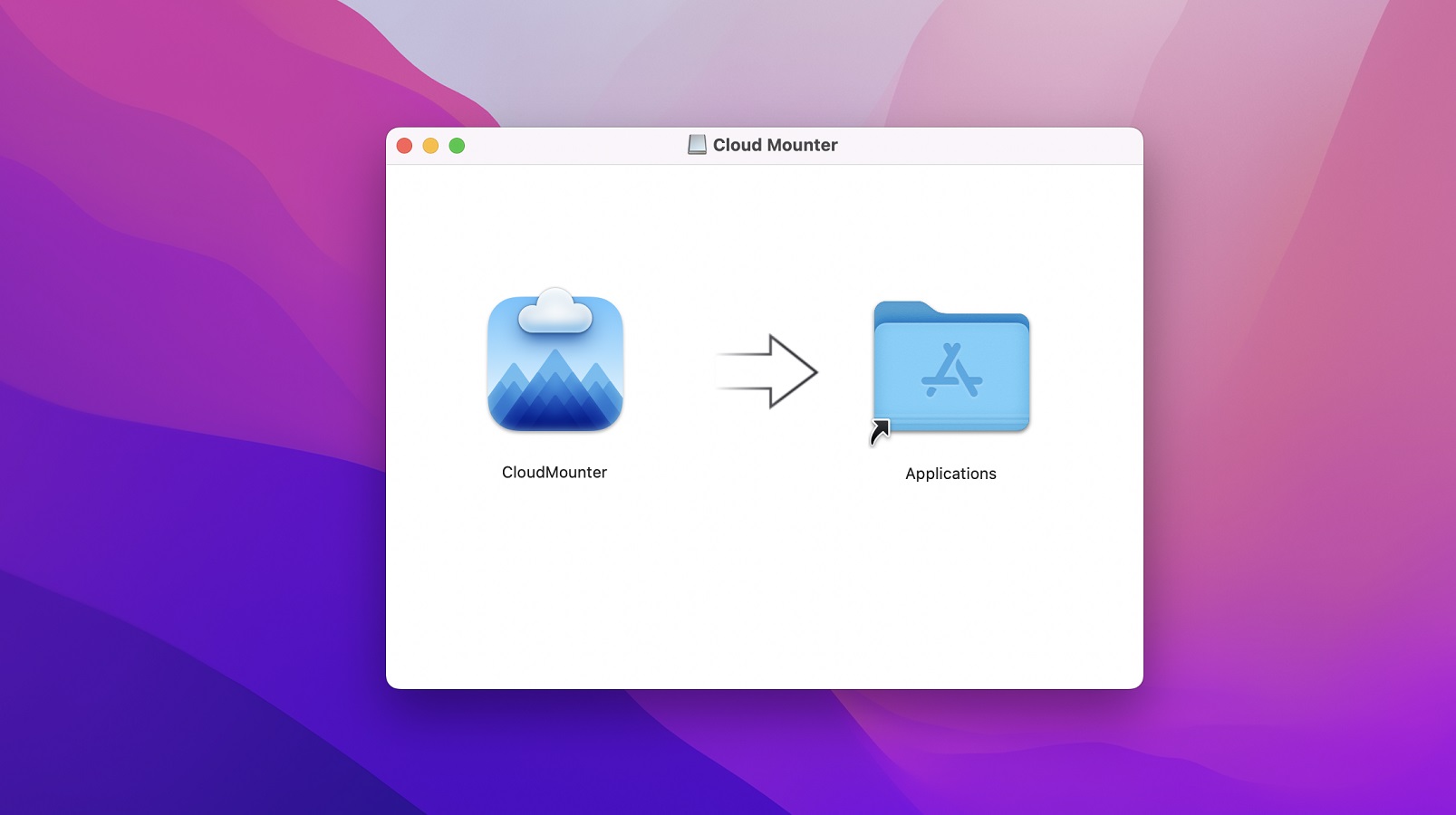 Step 2: Launch the app.
Step 3: Log into your Dropbox account with your username and password. When adding multiple Dropbox accounts, give each one a unique name so you can tell them apart.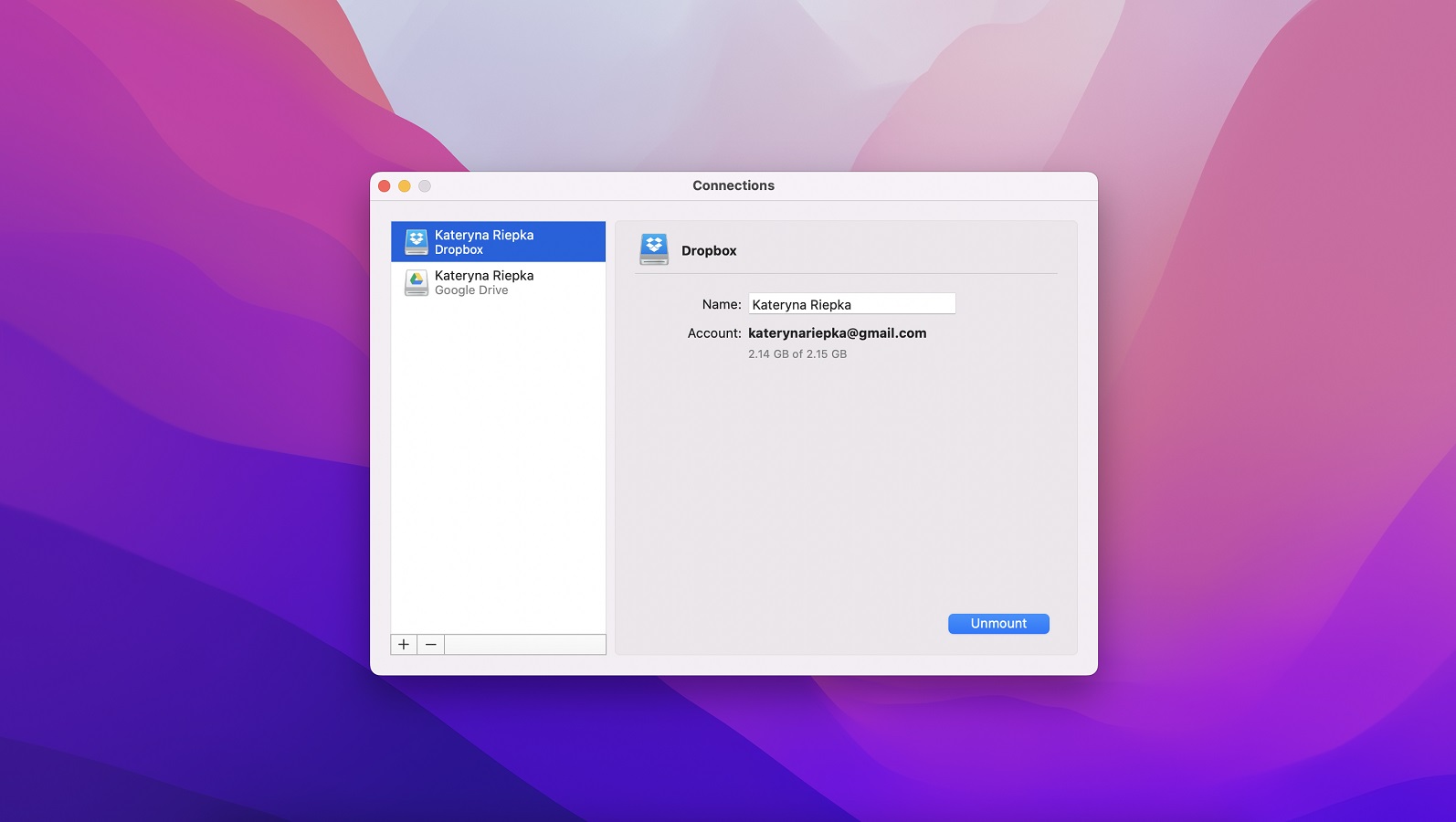 Step 4: Click "Mount".
Step 5: Open Finder. Your Dropbox account will appear as a network drive there.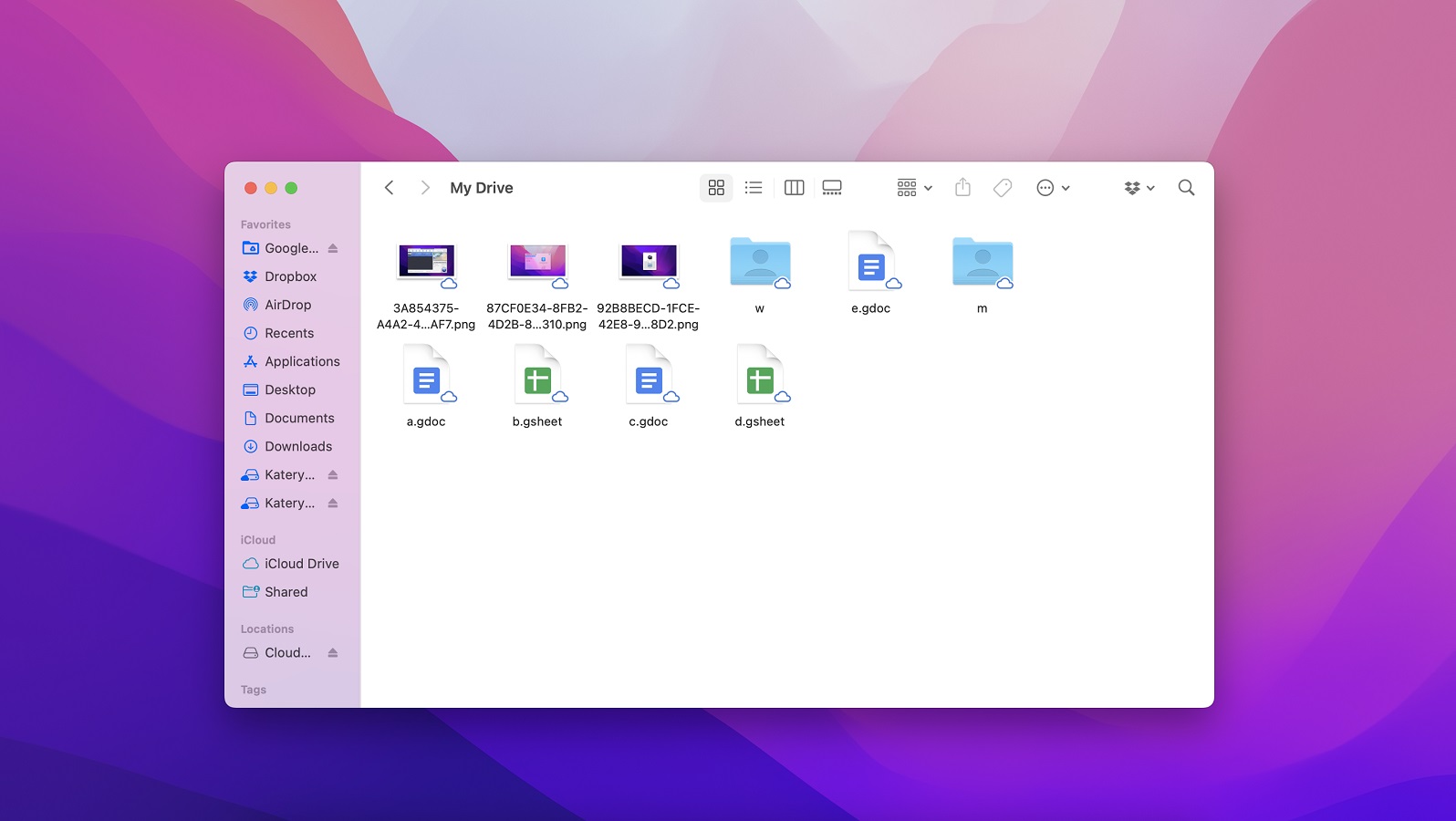 Windows users need to follow these steps:
Step 1: Download the CloudMounter app and install it on your Windows computer. Launch the app.
Step 2: In the "Connections" window, choose Dropbox.
Step 3: Log into your Dropbox account with your own credentials. Enter a unique name for each Dropbox account you are adding, in order to differentiate them in the future.
Step 4: Click "Mount".
Step 5: Open Windows Explorer. Your Dropbox account will be seen listed as a new network drive.
3. Refer friends (500 MB each, up to 16 GB)
An excellent tip on how to get free space on Dropbox is by sending a referral. For Dropbox Basic users, every invite earns 500 MB of additional space. Each user can collect up to 16GB in this manner.
You can send a referral through the "Refer a Friend" option on the Dropbox website or the mobile app. Read below to find a step-by-step guide for each one.
Dropbox.com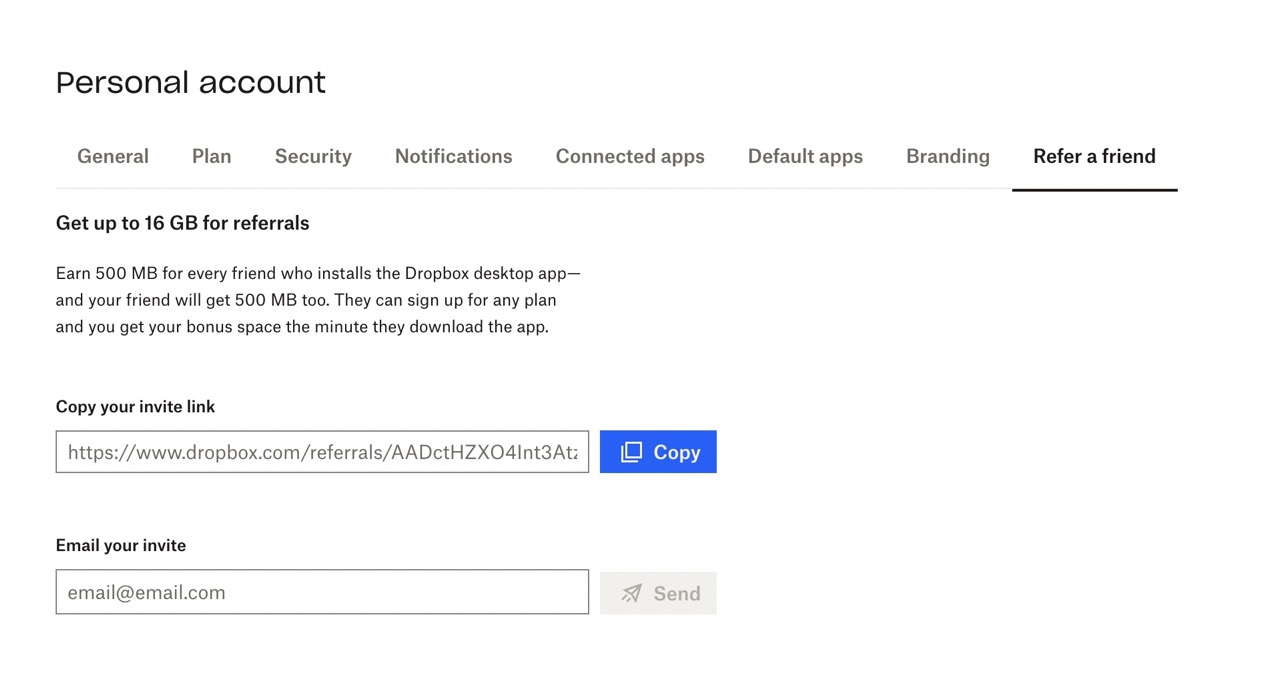 Step 1: Sign in to dropbox.com.
Step 2: Click on the little circle in the top-right corner (your initials or profile picture) to access your profile.
Step 3: Click Settings.
Step 4: Click Refer a friend.
Step 5: Invite your friends by entering their email addresses or by copying the invite link.
iOS app
Step 1: Open the Dropbox mobile app on your iPhone or iPad.
Step 2: Tap the following: "Account" icon > Gear icon > "Tell Friends About Dropbox".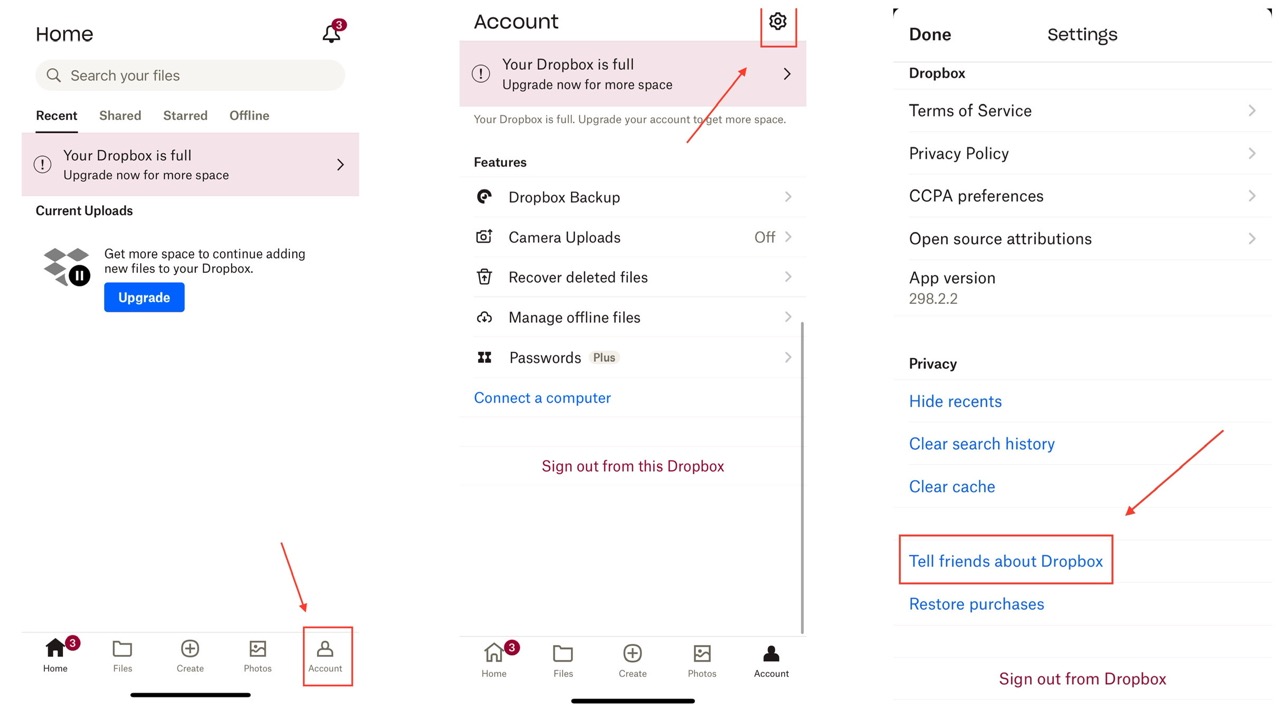 Step 3: Enter the email addresses of the people you'd like to invite.
Step 4: Tap Send to send out the email.
Android app
Step 1: Open the Dropbox mobile app on your Android device. 
Step 2: Tap the following: Menu > Settings > "Invite friends".
Step 3: Select a name from your contact list.
Step 4: When you're happy with your choice, tap the checkmark icon to send your invitations to the selected people.
4. Provide Dropbox feedback (125 MB)
When it comes to ideas on how to get more Dropbox space for free, sending them your feedback is one of the easiest ways. You will earn 125 MB towards your free storage. All you need to do is:
Step 1: Go to the "Get more space" page.
Step 2: Click on "Tell us why you love Dropbox".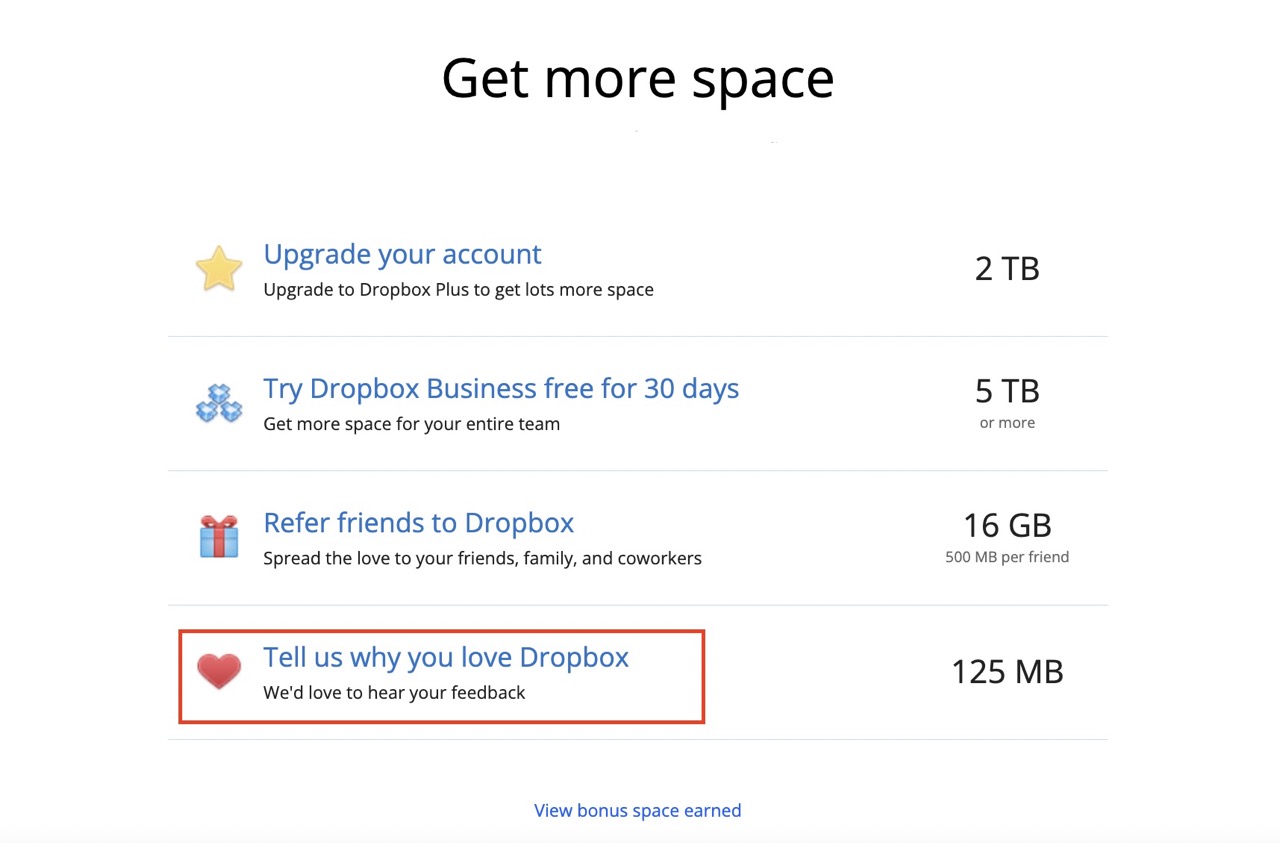 Step 3: Type your feedback in the tiny window that appears and tap "Send to Dropbox". It doesn't need to be a lengthy text, you can simply share your thoughts within a couple of sentences.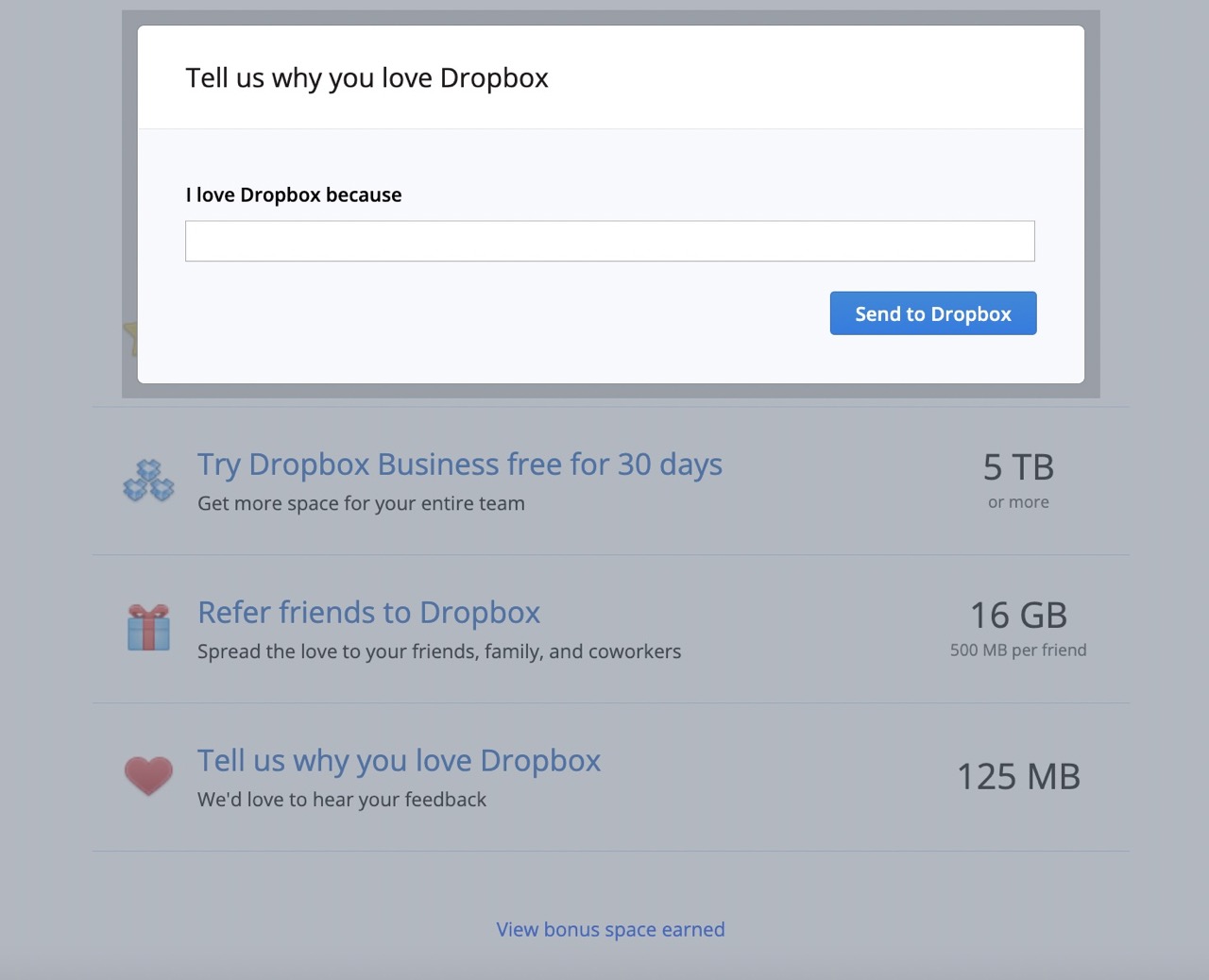 5. Free Dropbox Space for New Devices or Service Users
New Dropbox users who make a purchase from a select number of companies may be eligible for extra storage. This includes buying a new consumer computer or tablet from brands like Dell, HP, Lenovo, and Chromebook. You can get up to 100 GB for a period of 12 months. Pixlr and Upwork users are entitled to 25 GB or 20 GB, respectively, for a period of six months. Once the promotional period expires, your content will remain accessible, but you cannot add new files or edit existing ones. Note that these promotions are subject to change and you can go to Dropbox Promotions for more information.
How Much Free Dropbox Space Can You Get?
The Dropbox Basic account currently gives you 2 GB of free storage. To find out whether you've reached the Dropbox free space limit, go to Settings > Plan and scroll down to see your remaining available space.
With the methods listed above, you can get an additional 375 MB, as well as up to 16 GB from referrals (provided that your friends accept your invites). To check how much extra free space you've managed to acquire, go to Settings > Refer a friend and scroll down. You'll not only see how much space you've gained from referrals, but also from other tips. The table will also show you the exact date on which the specific event occurred.
The 2 GB in the Dropbox Basic account is identical to the amount given with the paid Dropbox Plus account. However, Dropbox Basic comes with certain limitations. For example, you can only sync between 3 devices and there is no file recovery.
Conclusion
Cloud storage space never seems to be enough, so tips on how to get free Dropbox space are always appreciated. As you learned above, Dropbox offers free bonuses if you perform certain actions. Plus, you can go one step further and use a tool like CloudMounter that lets you mount your cloud storages as computer drives for easy access. By allowing you to combine multiple free accounts or cloud storage services, it can help you save up from paid subscriptions and upgrades.
FAQ