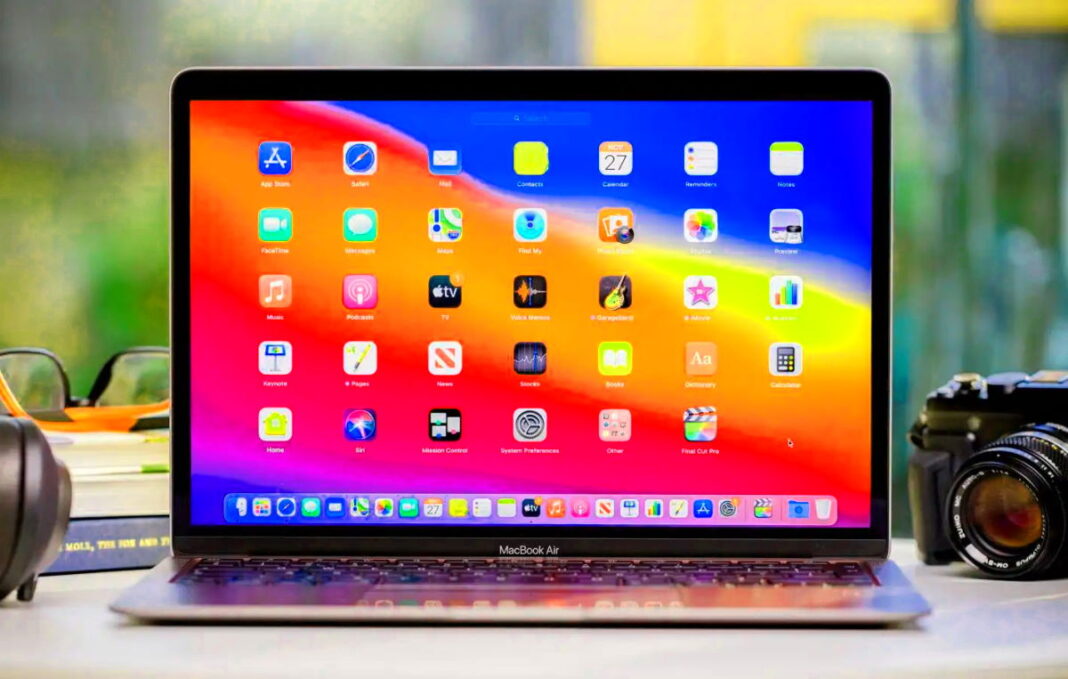 You can download FLV or Flash Video files onto any Mac computer, but unfortunately, these files aren't compatible with QuickTime. In order to play FLV files on your Mac, you might assume you need to convert the file to another format. However, you don't need to do this.
Instead, you can find a Flash Player alternative like Elmedia Player, an FLV player Mac that makes it easy to watch any FLV file on your Mac computer.
Our top 6 FLV Players for Mac
Below you'll find our picks for the best FLV player for Mac that you can use to watch FLV files on your MacBook or Mac desktop computer.
1.

Free FLV Player for Mac – Elmedia Player

If you're looking for a reliable Flash player for Mac, we highly recommend Elmedia Player. With this FLV player for Macs, you can play FLV files as well as SWF files, and many others too, as the player supports many rare codecs. There's a built-in online video viewing option, so you can stream or watch directly from many popular video sites, without ads.

Other features include the option to fine-tune HD video settings, create screenshots to easily tag your files, and the ability to create personalized playlists with audio adjustments and subtitle overlays. You can upgrade to Elmedia Player PRO to enable streaming of FLV and Mov files to Smart TVs or DLNA-enabled devices using AirPlay, Chromecast, or Chromecast Ultra. Elmedia Player is also now natively compatible with M1-powered Macs, and it's easy and intuitive to use.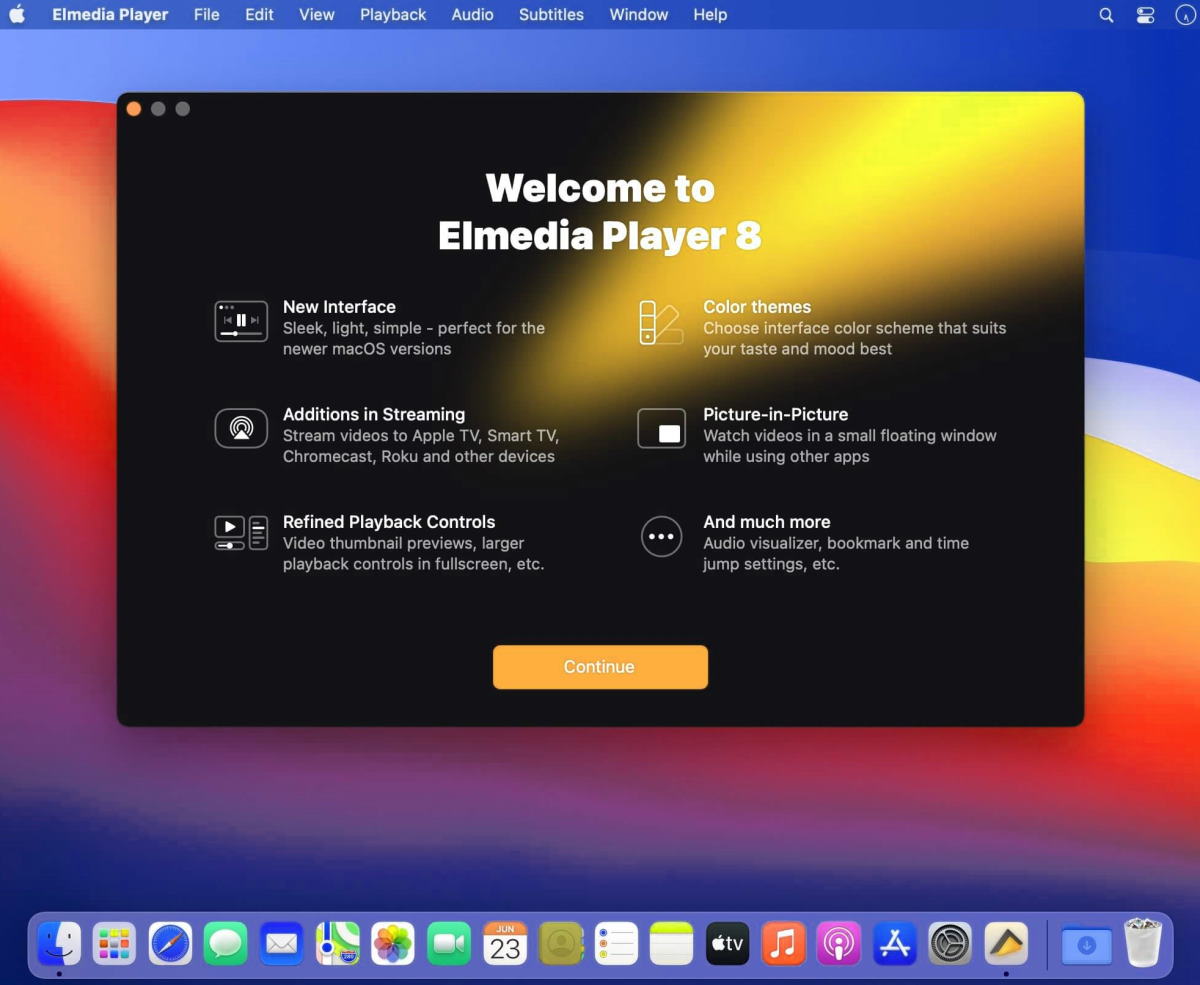 Pros:
Works with most formats and codecs
Easy and intuitive to use
Compatible with M1-powered Macs
Options to configure audio and video
One-click streaming
Cons:
Limited support for older devices
You'll need to pay to upgrade to the Pro version
How to play FLV files on Mac using Elmedia Player
It's easy to play FLV files on Mac with Elmedia Player. Just follow the below step-by-step instructions:
Step 1: First, download Elmedia Player from the official website or App Store and install on your Mac, as you would with any other app.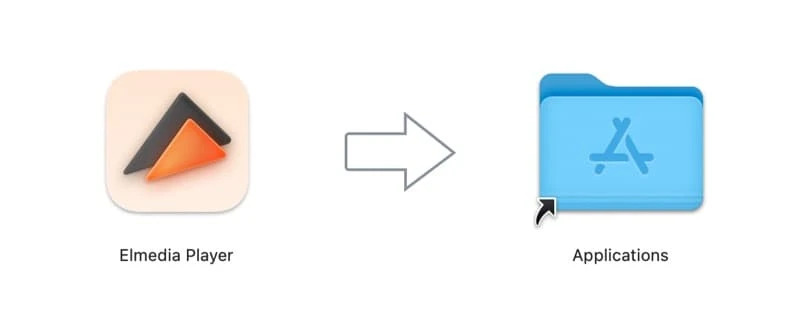 Step 2: You can either drag and drop FLV files onto the icon, right-click on the file you want to open and select Elmedia Player as your player, or launch Elmedia Player to search for the file.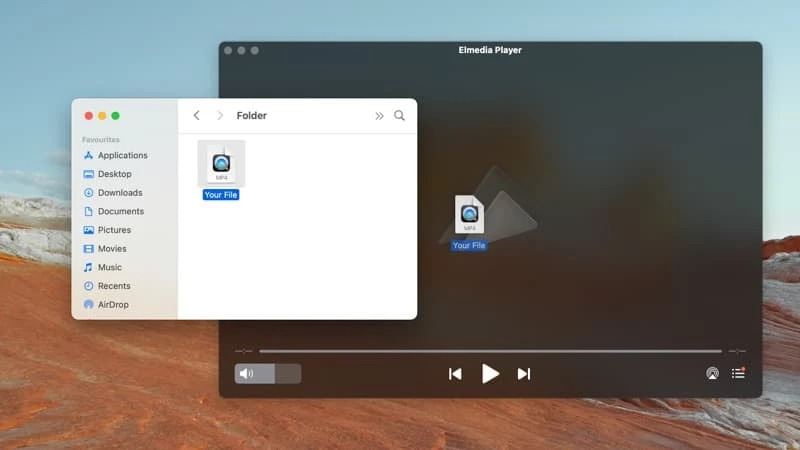 As well as FLV files, Elmedia player supports a huge range of other file types including SWF, MP4, AVI, MKV, and more, plus audio files.
2.

JustPlay

If you're looking for a lightweight FLV player for Mac, try JustPlay. The app supports almost any video or audio file, including MP4, M4V, FLV, AVI, MOV, MP3, and more, plus Blu-Ray. There's no need for any additional plugins or codecs to play files, and the app runs natively on M1-powered Macs.

With its hardware accelerated decoding feature, you can also enjoy 4K and 8L movies on JustPlay. The app also includes features such as a video tuner to adjust playback settings, advanced controls, touch bar support, and deinterlacing.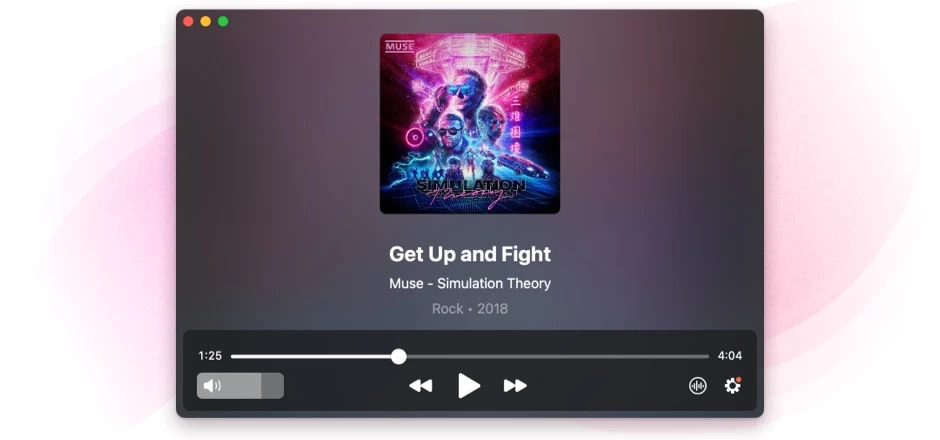 Pros:
Intuitive and easy to use
No additional codecs or plugins needed
Decode even large files fast
Supports 4K and 8K
Cons:
No free version
No video editing or downloading
3.

Cisdem Video Player

Cisdem Video Player is another FLV player Mac users can try. It handles almost any multimedia file, including 5K and Full HD 1080P videos. Cisdem supports both embedded and external subtitles, comes with a set of playback controls, and can also remember your playlist and playback position. Besides, you can benefit from the convert feature. It is available in Pro version.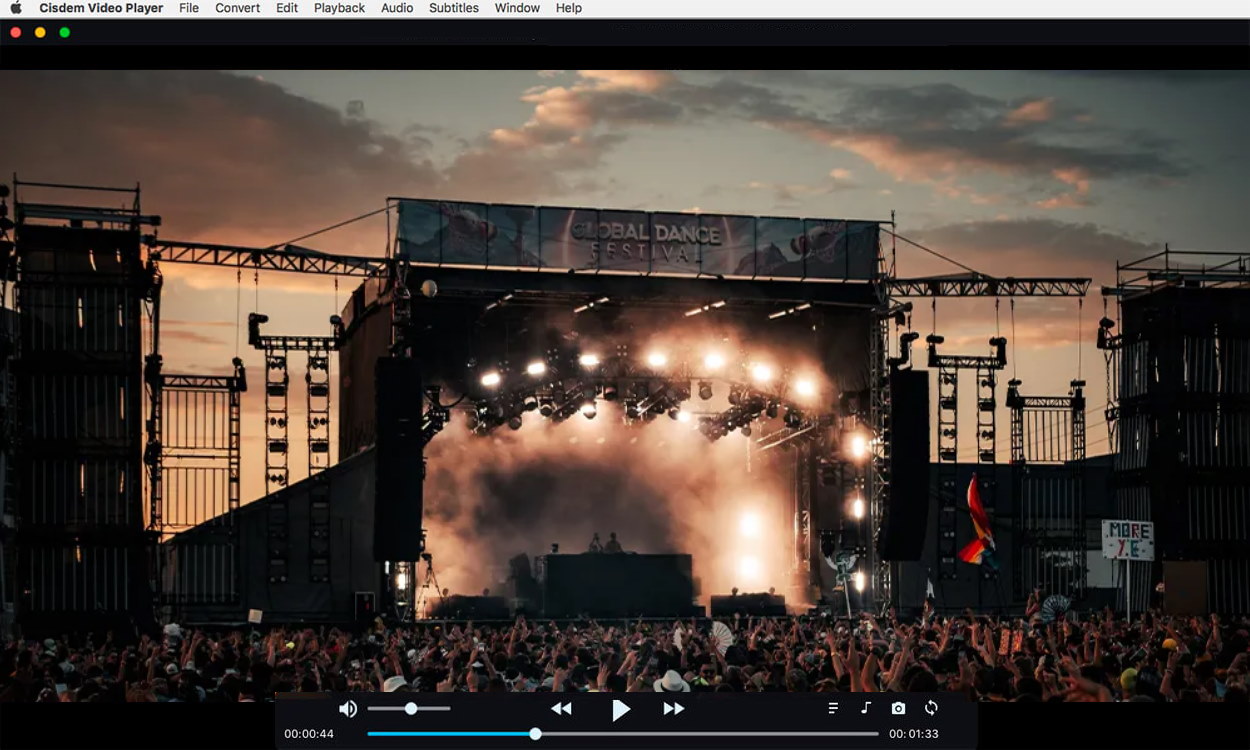 Pros:
Support for almost all video and audio files
Smooth playback
Playback control options
Can take screenshots.
Cons:
The convert feature is available in the premium version.
4.

Wimpy Player

For those who prefer a lightweight, minimalist FLV player Mac, there's Wimpy Player. Although the player has no advanced features, it's easy to use and is a great option to play video and audio files. Wimpy Player supports drag and drop functionality, and you can use the provided skins to customize your layout. It works with all Android, iOS, macOS, and Windows desktops, phones, and tablets.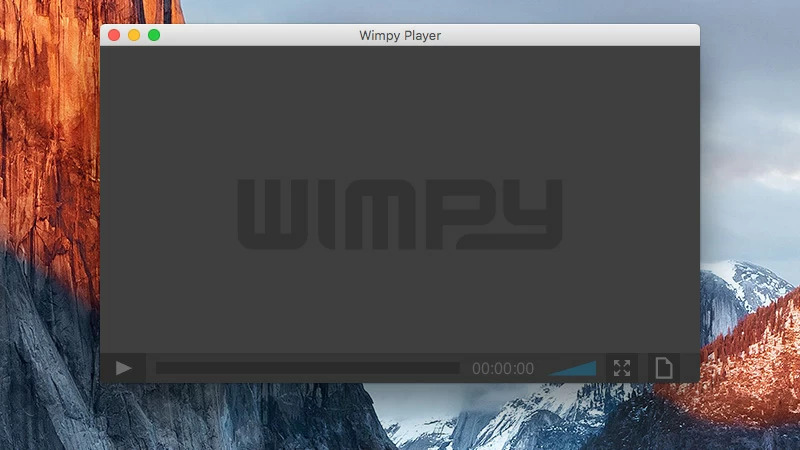 Pros:
User-friendly and easy to use
Drag and drop functionality
Free
Works on all iOS, Android, macOS, and Windows devices
Cons:
No advanced features and feels a bit basic
Unattractive dated layout
5.

VLC Media Player

If you're wondering how to open FLV files on Mac, VLC Media Player is one of the best free FLV player for Macs. It plays almost every format you can think of, and has been around for a long time, plus it's regularly updated.

You can also personalize the app with skins and themes, customize your viewing settings to suit your needs, and enjoy an ad-free experience that lets you immerse yourself in whatever you're watching. VLC also offers subtitle support and there are plenty of plugins to expand your experience.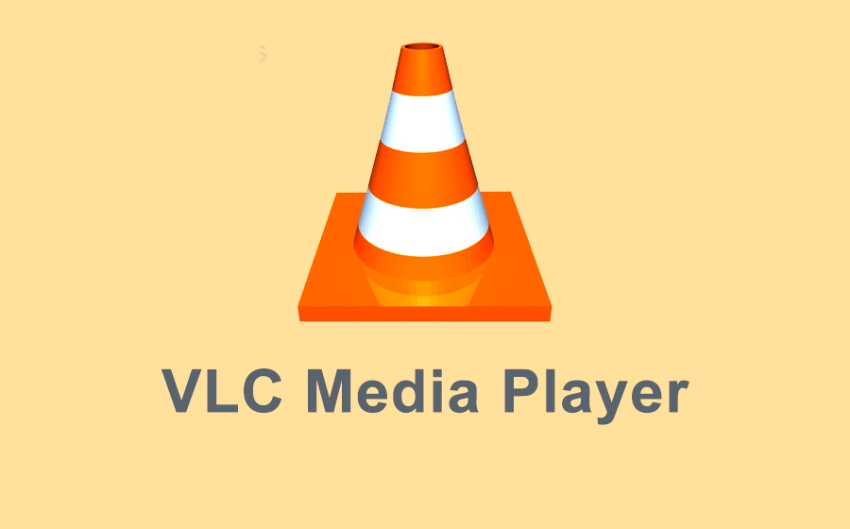 Pros:
Supports a huge range of file formats
Highly customizable
Wide selection of plugins available
Free
Cons:
Playback of 4K HD videos can be choppy/inconsistent due to software decoding limitations and hardware support
Not the most stable DVD playback
Not as easy to edit metadata as some other players
6.

Sothink FLV Player

Sothink FLV player for Mac is a free flash video player that's lightweight and easy to use. This Mac .flv player supports all FLV files, including those encoded with different codecs, and can also play Flash videos online if you double-click a flash video or drag and drop the file onto the playlist.

As well as these features, you can resize the video player freely, drag and drop more than one FLV file to the playlist, take advantage of a convenient playlist and easy controls, use different zoom modes, and enjoy the clear, intuitive interface.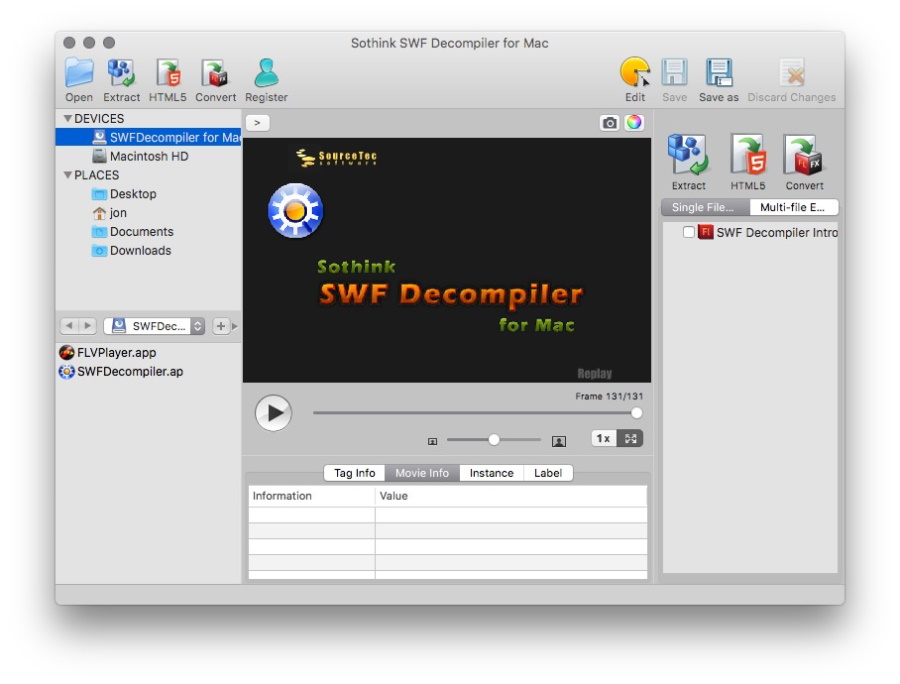 Pros:
Watch FLV files without the need for conversion
Easy and intuitive to use
Supports drag and drop functionality
The best way to convert FLV files to play on Mac
If the player or website you're using doesn't support FLV files, you can convert the file.
There are many free file converters to convert FLV files to other formats, such as Freemake Video Converter and Any Video Converter, which convert FLV files to MP4, WMV, AVI, and MP3, as well as many other file formats.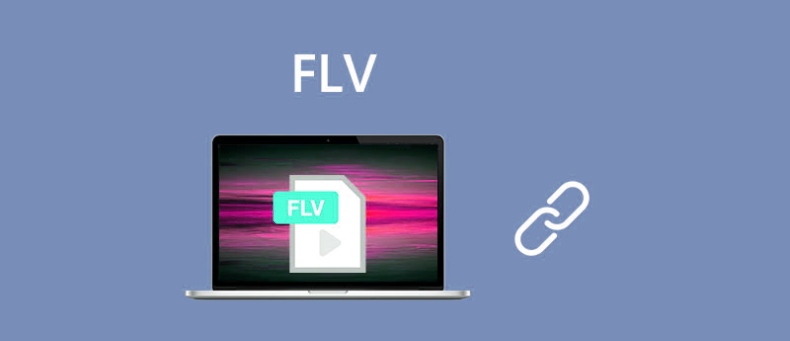 Here's how to convert a small FLV file to another format online:
Step 1: Go to Zamzar, a free online file converter.
Step 2: Choose the files you want to convert or drag and drop them onto the converter.
Step 3: Select your output format, e.g. MOV, MP4, AC3, AVI, GIF, or others. There are also a number of video presets for various devices, such as iPhone, Apple TV, DVD, PSP, Kindle Fire, etc.
Step 4: Hit 'Convert Now'.
You could also use CloudConvert to convert your FLV files to MKV, WEBM, WAV, MP3, and many more file types.
Conclusion
We hope this article has helped you choose the best FLV player Mac for your needs. Our top recommendation for an FLV video player is Elmedia Player, as it's easy and intuitive to use, packed with features, and supports a wide range of file types as well as FLV files. It is a great free Flash player for Mac.
Before downloading software, remember to check out online reviews from other users, and always ensure the app you're about to download has the features you need – plus, don't forget to check it's compatible with your operating system. Many apps that aren't free offer a free trial which allows you to try them out before buying.
FAQ