GarageBand is a powerful audio production suite that allows Mac users to create music, with a set of features rivaling some of the premium products on the market. Avid enthusiasts typically put a lot of work into their projects, which can make accidentally deleted GarageBand projects much more painful. Luckily, it's sometimes possible to recover deleted GarageBand files with a little knowledge of how macOS works, and the right tools.
Where Are GarageBand Files Stored?
GarageBand splits its files in two places, one for your project files and one for your instruments, lessons and other similar assets. Finding your projects is easy: just go to Home -> Music, and you should see a GarageBand folder. Open it and you'll see all your GarageBand project files in one place.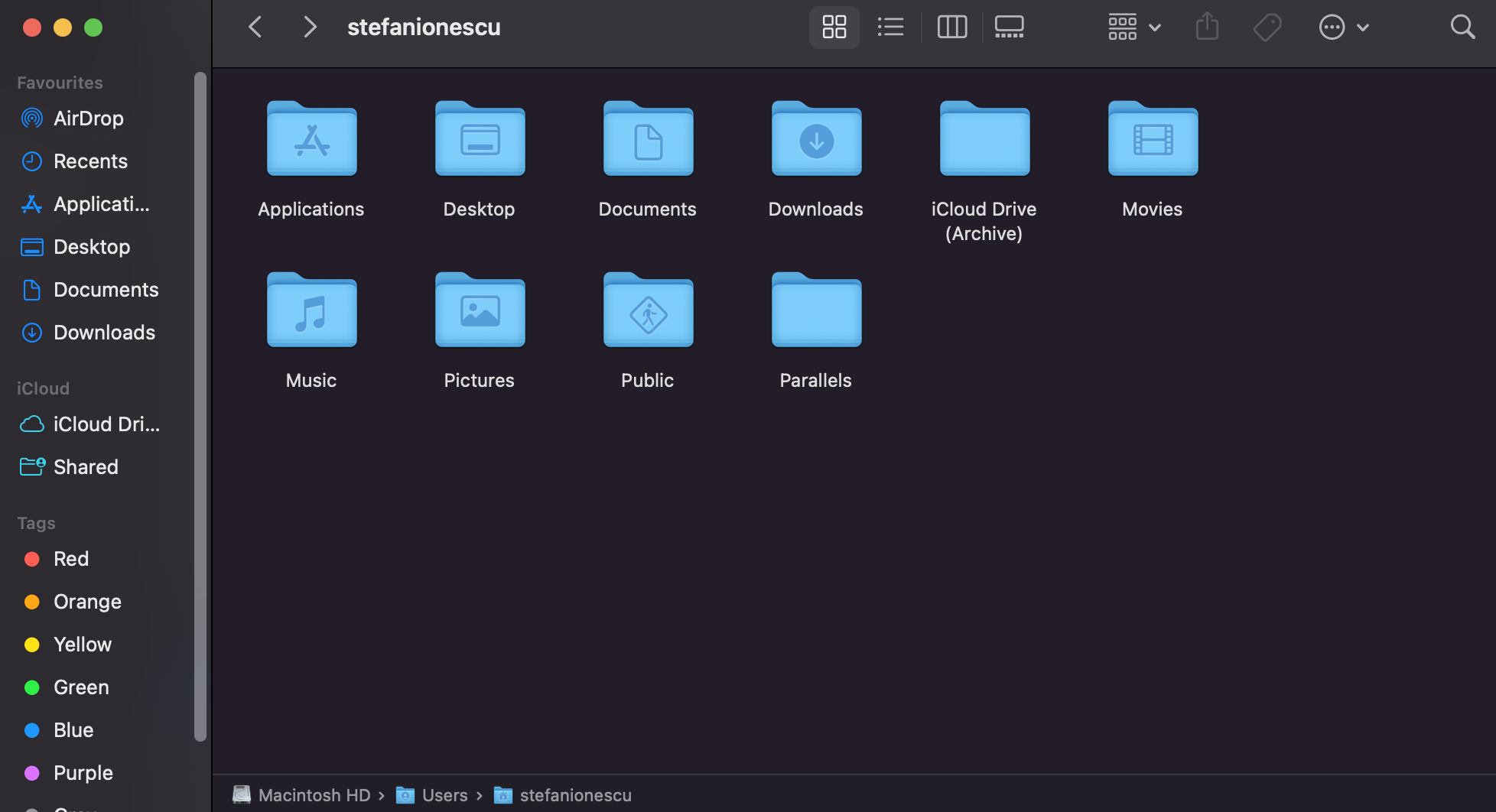 Alternatively, to find your instruments and lessons, go to Computer -> Macintosh HD -> Library -> Application Support -> GarageBand. You will see your instruments and lessons in separate folders here. If you can't reach that folder, you might have to enable the option to show library folders. To do that, open Finder, then press Command + J to open View Options, and make sure Show Library Folder is enabled.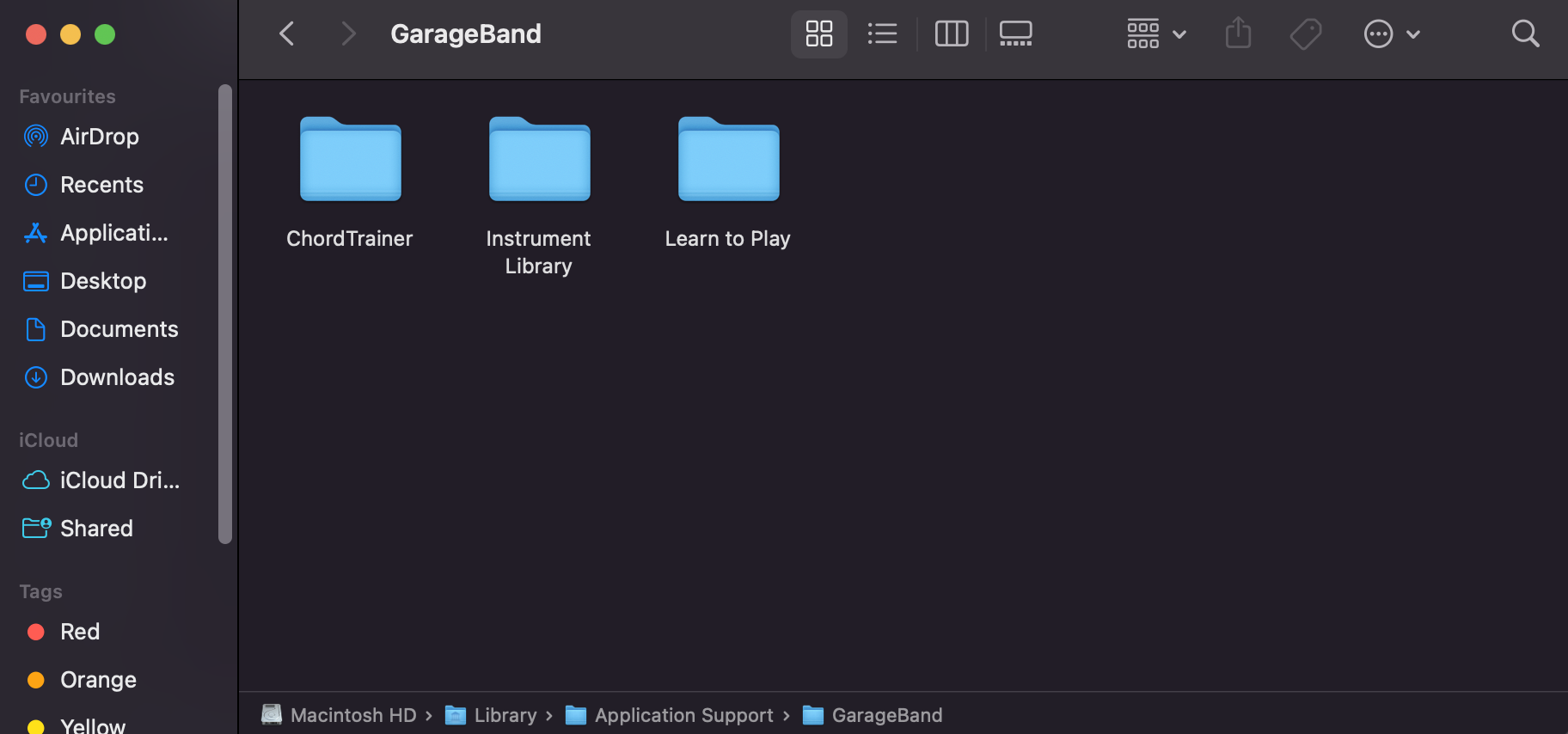 How to Find and Recover GarageBand Files on a Mac
If your GarageBand track disappeared, you can try one of these methods to get your files back.
Method 1:

Recents Folder

The Recents folder often gets ignored, even by experienced Mac users, but it can occasionally be very helpful for finding lost files, including GarageBand files. Just open it and see if your project is in there somewhere. If you just transferred your GarageBand files to another location but didn't actually delete them, you should still be able to access it from Recents.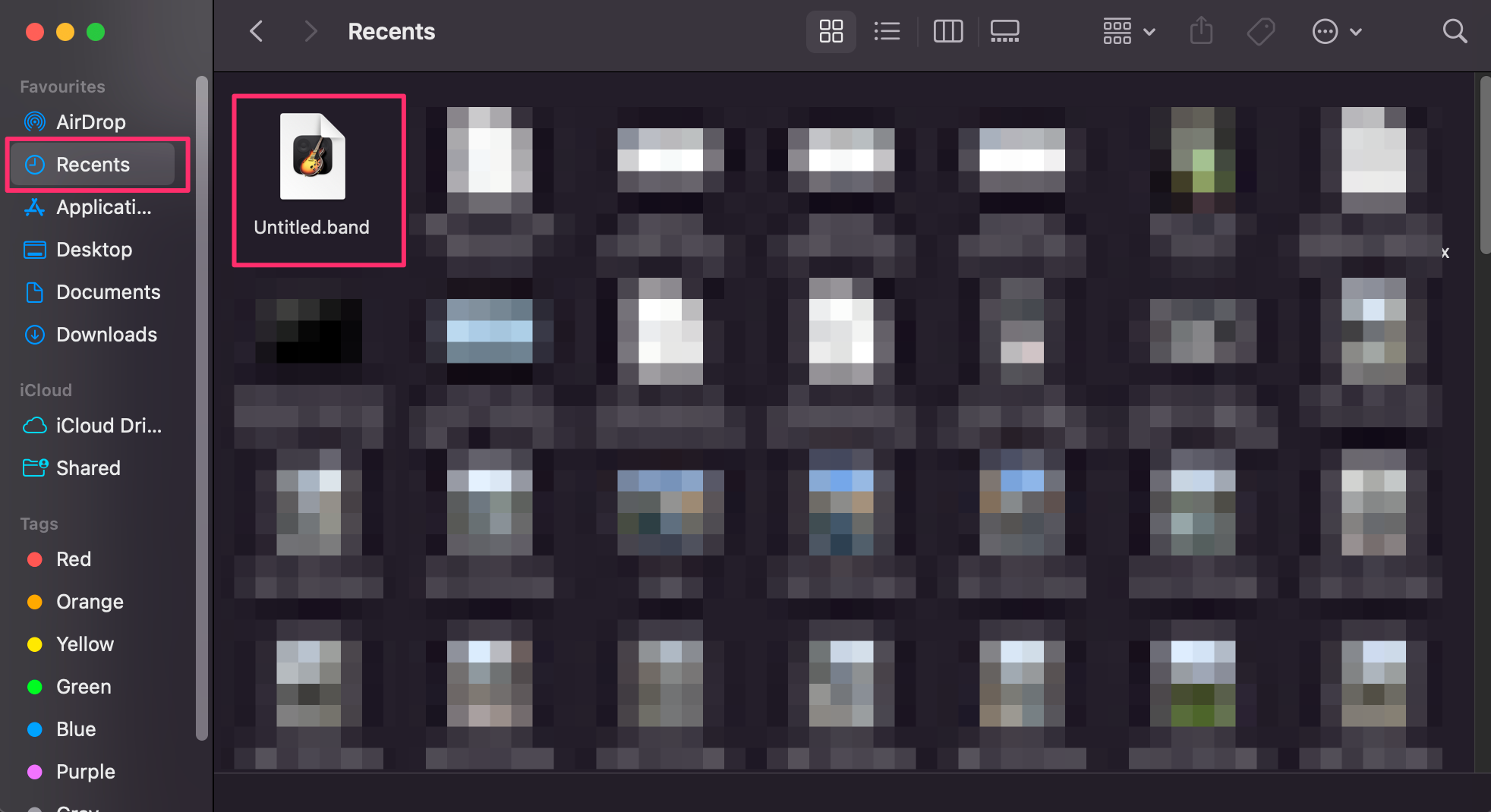 Method 2:

AutoSave

If GarageBand crashes, this can lead to a corrupted project. This can be fatal without any backup, but you may be able to revert to a previous version that was automatically saved by GarageBand itself. To do this:
Go to the folder where your project is located (refer to the steps in the first section of the article).
Right-click your project and click Show Package Contents.
In the new window, go to

Media

, and extract all files with an .aif extension to another location.
Start GarageBand (if not already running), and try importing the files you just extracted into a new project.
Method 3:

Disk Drill

Disk Drill is a useful tool for recovering files that you've lost, whether it's due to your own error or software/hardware issues. It relies on the fact that "deleted" are often not physically erased from your hard drive, but rather just marked as empty so that other applications can write over them. With a bit of luck, you can probably get back most, if not all, of your lost GarageBand project files.
Start Disk Drill.
Select the drive which you used to save your GarageBand projects from the list on the right.
Select

All Recovery Methods

, and wait for the scan to complete.
Browse through the list of results. You can narrow down your search:

Check under

Users -> <your user name> -> Music -> GarageBand.

Use the search bar in the top right to filter for the

.band

and

.aif

extensions – these are the two GarageBand file formats the application primarily uses.

Make sure to select a separate drive for recovery! Saving to the same drive presents the risk of additional data loss by having your files overwritten.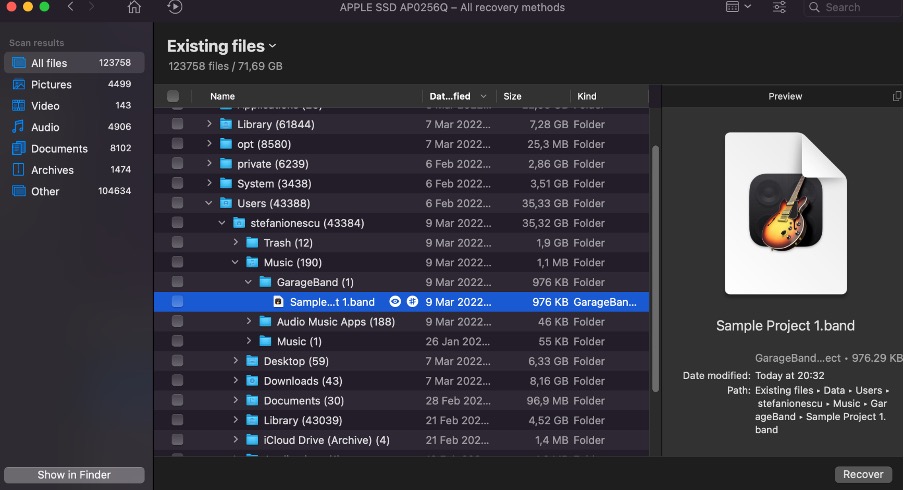 Common Problems with GarageBand Files That Lead to Data Loss
If you want to minimize the risk of accidentally losing your GarageBand files, you should avoid these common mistakes.
📏 Letting Project Files Grow Too Large
GarageBand has a tendency to severely inflate its project files if you don't organize your work. Make sure to remove anything you're not actually using in the project on a regular basis. At some point, files might grow large enough to cause GarageBand to quit unexpectedly, which can lead to corrupted saves.
📆 Outdated Software Version
GarageBand is regularly updated to address issues and improve its usability. In some cases, the problems addressed by an update could be related to data corruption. Keeping your copy of GarageBand up to date will ensure that you don't suffer from any errors that destroy your data.
🗃️ Confusion with File Formats
Saving in the wrong format, or importing files in an incorrect format, can occasionally bring a GarageBand project to a corrupted state. It's rare, but it can still happen occasionally, making it important to pay attention to how you're importing and saving every file related to your project. If your GarageBand's audio files are not found, make sure you saved them in the right format.
🤷🏻‍♂️ User Mistake
And of course, sometimes it comes down to user error. Deleting files due to carelessness happens to everyone – perhaps more often than you'd think, too. Don't despair if it happens to you, and remember that there are tools that can help you fix that problem.
Conclusion
Knowing how to recover deleted GarageBang projects is a skill you'll hopefully never have to use. But if it comes to that, rest assured that there are multiple things you can try before giving up hope.