We're willing to bet that most Mac users have experienced that horrible realization of accidentally deleting the wrong file. We're also willing to bet that most Mac users don't know that it's actually possible to recover data from Mac hard drives using several different recovery methods, including Mac hard drive recovery software.
Because we hate to see our fellow Mac users lose important documents, precious family photos, or any other data as a result of an unfortunate user error involving the Option-Command-Delete keyboard shortcut, which deletes files immediately without first moving them to Trash, we have put together this list of the top 5 best ways to recover deleted data from Mac hard drives.
Method 1:

Restore Deleted Files on Mac from Trash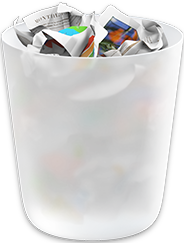 The Trash folder is essentially a convenient safety net, whose purpose is to give 30 days to restore deleted files. After 30 days, Mac automatically and permanently removes the deleted files from Trash, making this method useless.
To Recover Deleted Files from Trash:
Step 1. Click on the Trash icon in the Dock.

Step 2. Select the files you want to recover.
Step 3. Right-click on them and select "Put Back" to recover them from Trash.

While you're at it, you can empty the Trash folder to free up storage space on your hard drive. Just make sure that you've restored all important files because emptying the Trash folder makes data recovery more difficult.
Method 2:

Use Data Recovery Software

When you empty the Trash folder, your Mac marks the storage space occupied by the deleted files as available, but it doesn't actually erase them from your hard drive. Why not? Because there's no need to. When some application wants to use the newly available storage space, the application can simply overwrite it, which saves one step.


This means that until the storage space occupied by the deleted files gets overwritten, the original files are still there, and you should be able to recover them with the help of hard drive recovery software for Mac, such as

Disk Drill

.

Hard drive recovery software for Mac is able to find deleted files even when the operating system can no longer see them and recover them back to their original location.

The reason why we specifically mention Disk Drill is that it makes data recovery extremely accessible and supports hundreds of file formats, including all common and not-so-common document, image, video, and audio file formats.
It also comes with multiple extra disk tools to help you better manage your files and keep them backed up at all times. With the free version of Disk Drill, you can scan & preview data for free, to recover files, you need to upgrade to the
Pro version
.
To Recover Deleted Files from a Hard Drive on Mac:
Step 1. Download Disk Drill for Mac from the official website.
Step 2. Install Disk Drill.
If possible, install it on a different hard drive than the from which you want to recover deleted files. If you want to recover deleted files from external hard drive on Mac, you should install Disk Drill on your internal hard drive, and the other way around.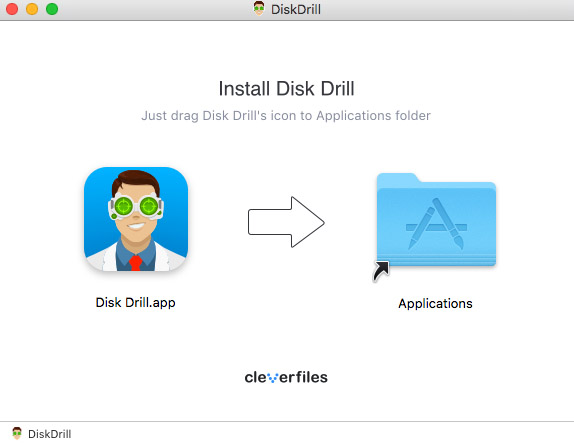 Step 3. Launch Disk Drill and click the Recover button next to the hard drive from which you want to recover deleted files. Wait for Disk Drill to finish scanning the selected hard drive and present you with a list of files available for recovery.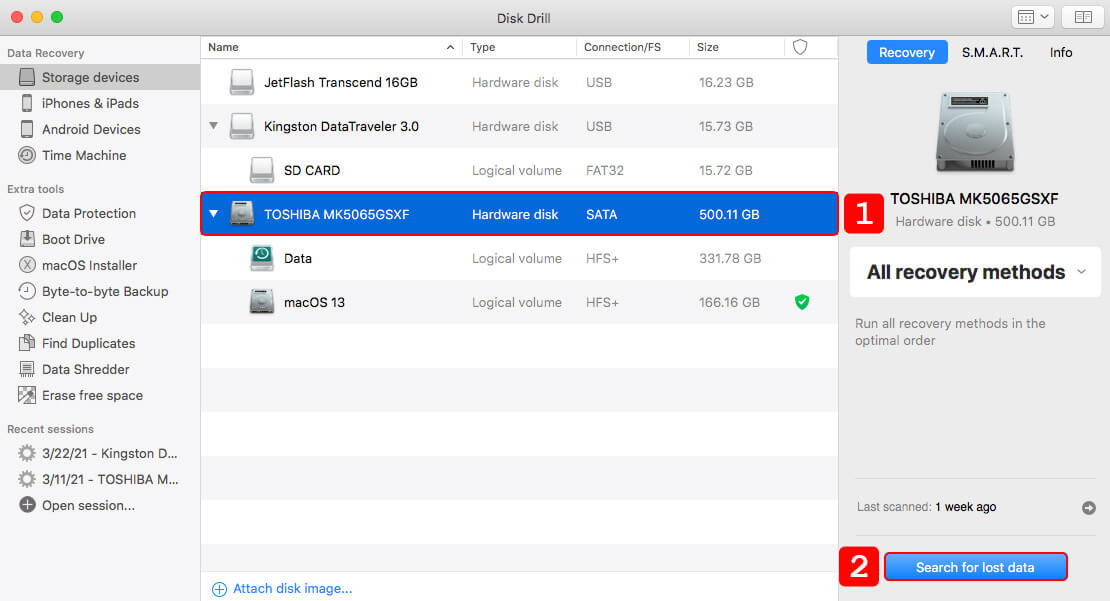 Step 4. Select which files you want to recover and select the location where you want them to be stored.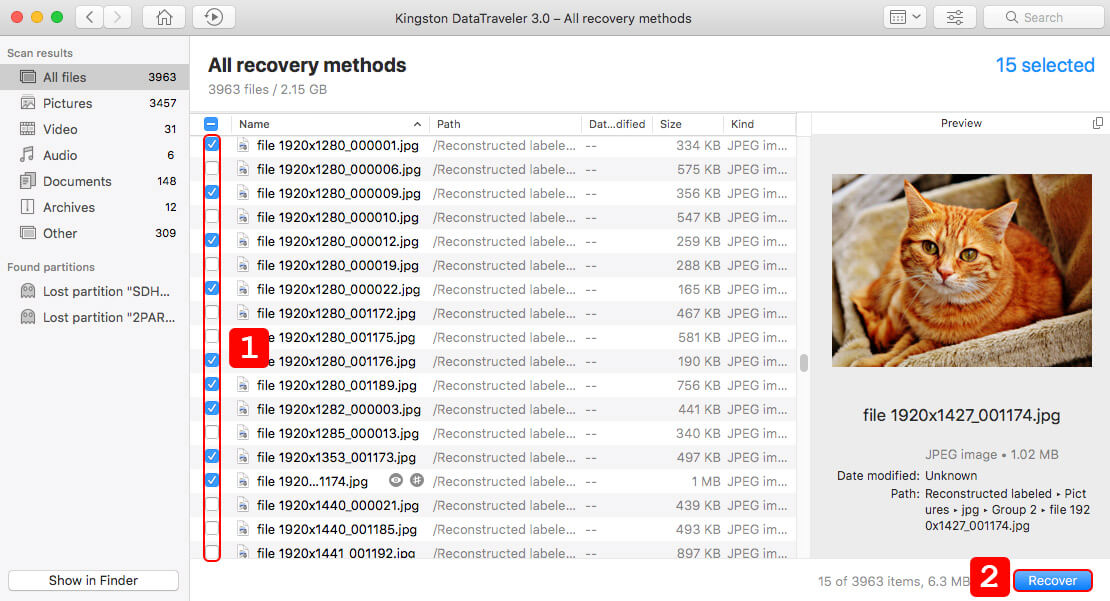 Again, the location shouldn't be on the same hard drive where the deleted files are located.
Step 5. Click the Recover button again to begin the data recovery process.
Method 3:

Recover Deleted Files on a Mac with Time Machine

Mac users have it great because they get to enjoy one of the coolest backup software applications in the world: Time Machine. Distributed as part of macOS, Time Machine is designed to make data backup and recovery effortless by automatically backing up all files, including apps, music, photos, email, documents, and system files.

To Recover Deleted Files with Time Machine:

Step 1. Open Time Machine preferences from the Time Machine menu in the menu bar.

Step 2. Navigate to a time before you deleted the file using the arrow icons on the right.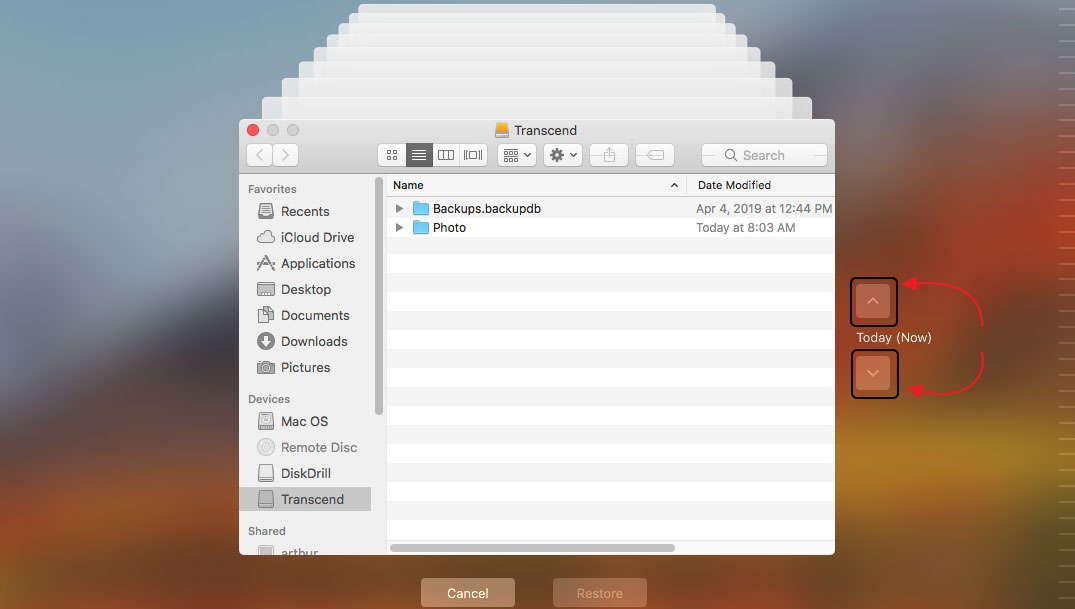 Step 3. Click on the Finder window and select the files you want to recover.
Step 4. If you want to, you can press the spacebar on your keyboard to preview a selected file.
Step 5. Click the Restore button to recover the selected files.
Method 4:

Recover Deleted Music in iTunes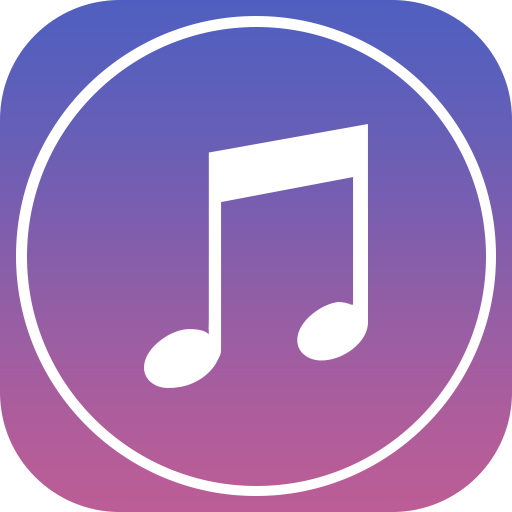 Whenever you delete a song in iTunes, the software asks you if you want to move the song to the Trash folder. If you select "Yes", you can recover the deleted song using the first method described in this article. If you select "No", all you need to do to get your song back is navigate to your iTunes music folder and drag the song onto the iTunes icon in the Dock.

Apple is discontinuing iTunes and replacing it with Music, TV, and Podcasts apps. For the time being, this method works fine, but it may stop working in the future.
Method 5:

Restore Older Versions of iWork Files

iWork is Apple's suite of office applications, similar to Office from Microsoft. It includes a presentation program called Keynote, a word processing application called Pages, and a spreadsheet application called Numbers. Newer versions of iWork can save files to iCloud Drive and restore previous versions of presentations, documents, and spreadsheet from it.

To Restore Older Versions of iWork Files:

Step 1. Open the file you want to restore.

Step 2. Click File > Revert To > Browse All Versions.

Step 3. Select a past version of your document.

Step 4. Click Restore to restore the selected version.
Can You Recover Data From a Corrupted or Damaged Hard Drive?
There are data loss situations that cannot be resolved with the methods described above. For techniques like data recovery software to work, the storage device must be operational at least to the point where it can be recognized by the operating system. Some examples of data loss scenarios that cannot be addressed with these methods are:
A hard drive that will not boot;
Dead external or internal hard drives;
Hard drives that have been physically damaged;
Drives that have been severely corrupted.
In these kinds of cases, there may not be a successful recovery path that can be carried out by the device's owner. The only chance of recovering your lost data might be to engage a professional data recovery service to do the job. Here's what a data recovery center can offer and why they can recover your data when other methods fail.
A reliable data recovery service is staffed by professionals with years of experience in the field of data recovery. They can employ dedicated hardware and software recovery techniques that are beyond the capabilities of the average home computer user. A recovery service can often get your valuable data back when no other option can.
How does a data recovery service work?
Here's what happens when you use a data recovery service to restore your lost data.
Initial consultation. You contact the recovery service and describe the problem as well as what data you hope can be recovered from the hard drive. At this point, you will need to ship the device to the recovery center.
Technical evaluation. The team at the recovery center performs a technical evaluation to determine if data can be recovered from the drive. The evaluation includes verifying the power supply and listening for sounds that indicate a problem with the read/write heads.
Repair and recovery. Attempts to repair the drive or recover its data will take place in the recovery center's cleanroom. This is an environmentally controlled space that eliminates any potential drive corruption once the device is opened and exposed to the air. A common recovery technique is to clone the drive, transferring the data from a damaged drive to a new device.
How to find the right data recovery service
A quick Google search will find many data recovery services. Remember, this may be your last chance to restore your lost data, so the choice you make is important. Here are several criteria to consider when making your selection.
A reliable recovery company will not give you a "per GB" price for their services. Data recovery is too complicated for that type of pricing.
The service should have a certified cleanroom in which it performs its recoveries. Lack of a cleanroom is probably enough reason to look elsewhere.
You should not be charged if the recovery is unsuccessful.
Look for a service with a high recovery rate. This is a case where user reviews may be very helpful in finding a reputable recovery service.
One service that checks all the boxes and has an excellent recovery rate is CleverFiles Data Recovery Center. Their experienced technicians will get your data back or you won't pay a cent. Once recovery is complete, your data will be returned on new media, and your old device will be safely destroyed.
If you have a corrupted or damaged hard drive, consider using the expertise of a data recovery service to restore your valuable data. It will cost a little more than recovering it yourself but might be your best chance of a successful recovery.