When you're brimming with digital creativity, finding the best platform to sell digital products is like finding the perfect stage for your grand performance. The good news is that there's no shortage of options to choose from regardless of what your needs and priorities are.
This article will explore ten outstanding cost-free platforms to simplify your decision-making process and help you pick the most suitable home for your digital goods.
Factors to Consider When Choosing a Platform to Sell Digital Products
Your decision about where to sell digital downloads can greatly influence your success in the digital marketplace.
Some might suggest casting a wide net, selling on multiple platforms at once. However, managing multiple storefronts can be time-consuming and complex. It requires syncing inventories, juggling different user interfaces, and dedicating time to understanding the nuances of each site. This strategy might work for some, but for many, focusing on one platform at a time could yield better results.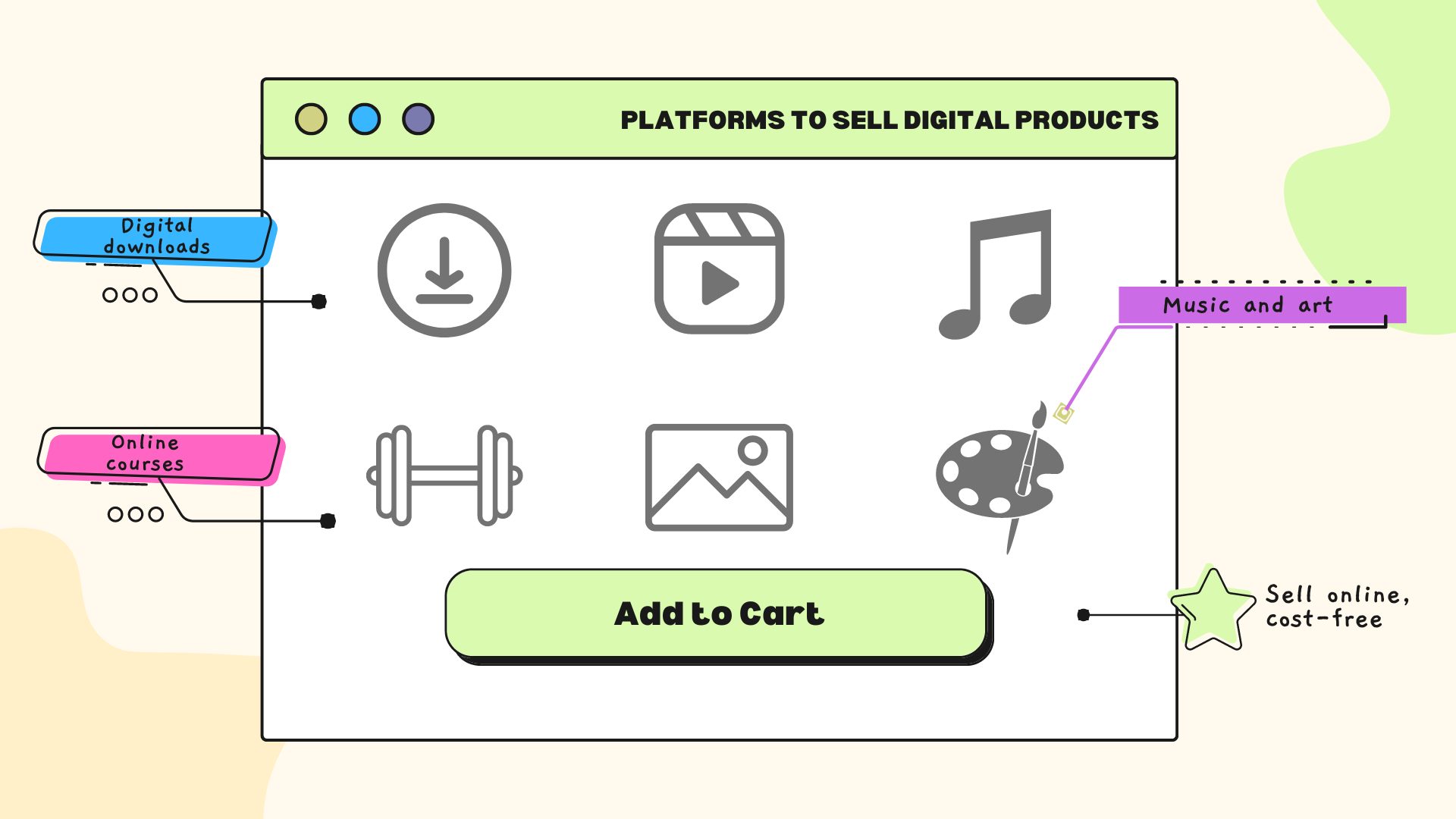 Choosing the right platform from the get-go, therefore, becomes critical. Here are some key considerations to help you make the right choice, and they're the same factors we focused on when curating our top picks for the best platform to sell digital products:
Remember, the goal isn't just to find a free platform to sell digital products, but to find the one that perfectly suits your needs and can help you ensure your digital journey is successful.
10 Best Free Platforms to Sell Digital Products
Now that we've talked about what to look for in a platform, let's dive right into the main part: our overview of the top 10 best marketplaces for digital products.
| | | | |
| --- | --- | --- | --- |
| Platform | Pricing | Fees | Product Types |
| Gumroad | Free | 10% flat fee on every sale | The best platform to sell digital downloads. |
| Shopify | From $24 per month after the initial free trial period | There are no transaction fees for stores using Shopify Payments. | Suitable for all kinds of digital products |
| Etsy | First 40 items are free then $0.20 listing fee per item | 6.5% transaction fee | Digital files, arts, crafts, and more |
| Patreon | Free | 5% to 12% of successfully processed payments | Exclusive digital content, including arts, podcasts, videos |
| Itch.io | Free (optional donation to support the platform) | Set your own revenue share rate, default is 10% to Itch.io | Indie games, game assets, music, comics |
| WordPress with WooCommerce | Free (excluding hosting and domain costs) | Varies based on payment gateway used | Any digital and physical products |
| Substack | Free | 10% of subscription revenue | Paid newsletters |
| Envato Market | Free | Non-Exclusive: 55%, Exclusive: 12.5%–37.5% | Digital assets, including themes, audio, video, photos |
| Udemy | Free | 3% or 63% depending on how the content is purchased | Online courses in various topics |
| Lemon Squeezy | Free to start | 5% free + 50¢ per transaction | SaaS products, digital subscriptions |
🏆 Best for: Those who know how to get their products in front of potential buyers on their own.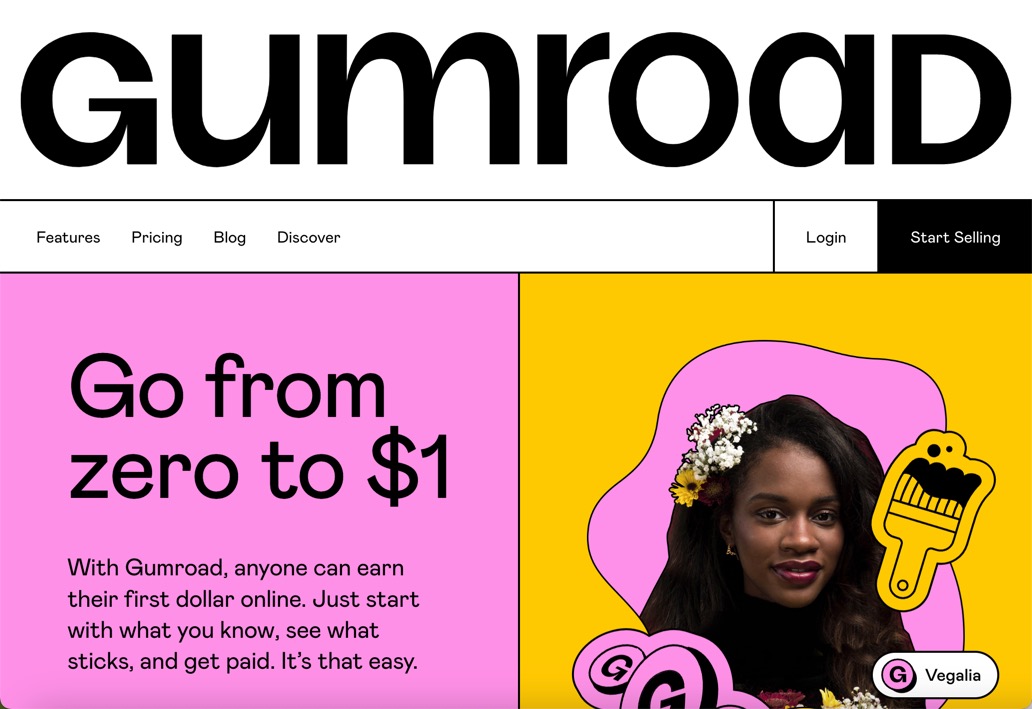 Overview:
Gumroad, a San Francisco-based company, has been helping creators sell everything from ebooks to software directly to their audience since 2011. If you're a digital content creator with an existing following or know how to market your products effectively, Gumroad might be the best place to sell digital downloads for you thanks to its powerful but simple features that let creators be creators.
Pros:
Straightforward pricing (10% flat fee)
Easy-to-use storefront builder
Payments are prompt
Many payment integrations
Multi-currency and VAT support
License key generation for software purchases
Cons:
Gumroad doesn't drive traffic
Payout methods: As a seller, you can get paid via PayPal, direct deposit, or Stripe.
Success stories:
🏆 Best for: Those looking to grow their digital business into a fully-fledged eCommerce store.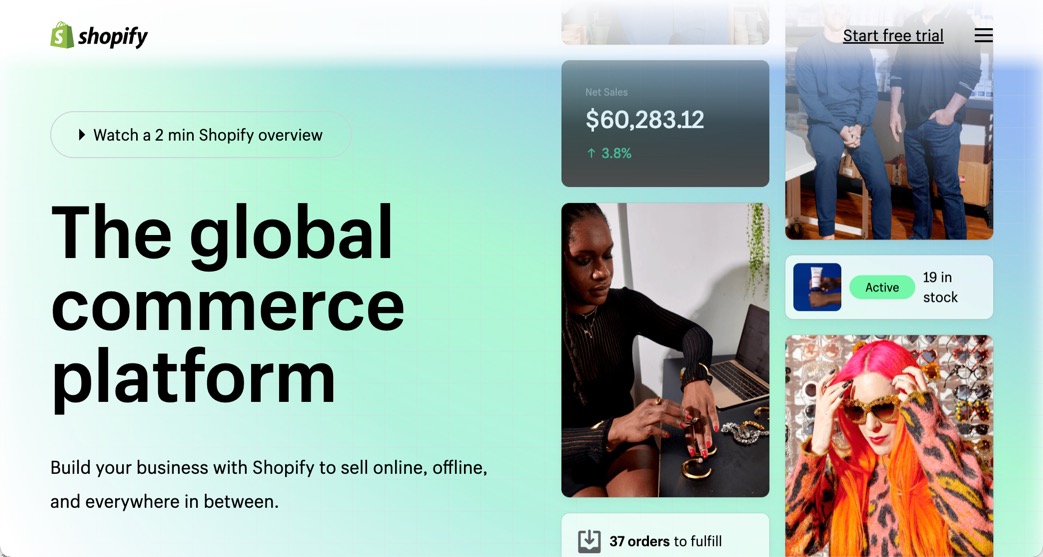 Overview:
According to one analysis, Shopify has 28% of the total eCommerce platform marketshare, making it a force to be reckoned with. One of the main reasons behind Spotify's popularity is its ability to help businesses of all sizes scale and grow with relative ease by facilitating everything from the initial setup of an online store to the implementation of advanced marketing strategies.
Pros:
Virtually infinite scalability
Highly customizable
Can be used to sell any digital product
Easy to set up and use
Many third-party integrations
Cons:
Free for only 3 days
Shopify doesn't drive traffic
Payout methods: The funds from your sales directly into your designated checking account.
Success stories:
🏆 Best for: Those who would like to present their digital creations to a large, established audience.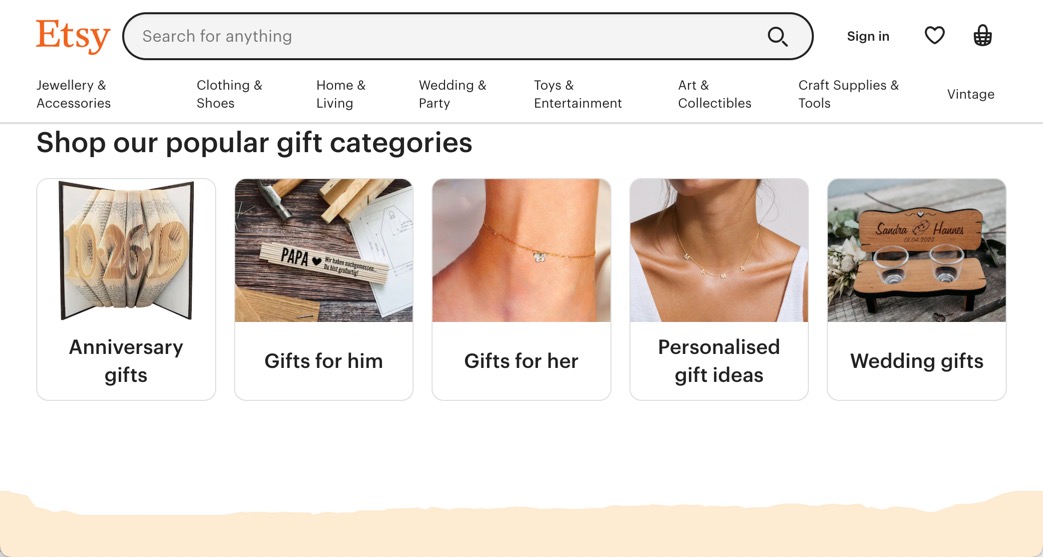 Overview:
Etsy is a popular marketplace synonymous with unique, creative goods. While many know it as a platform for craft supplies, home items, accessories, art, and more, it also offers an excellent opportunity to sell ready-made digital files. The best thing about Etsy is the fact that it provides access to a large established audience, making it easy for sellers who are just starting out to sell their first product.
Pros:
Access to a large global audience
Sellers can personalize their storefronts
Built-in analytics tools
You can use Etsy Ads to advertise your products
Cons:
Fees associated with each product listing
The platform has held sellers hostage in the past
Payout methods: You get direct deposits to your bank account.
Success stories:
🏆 Best for: Content creators looking to foster a loyal community and offer exclusive content.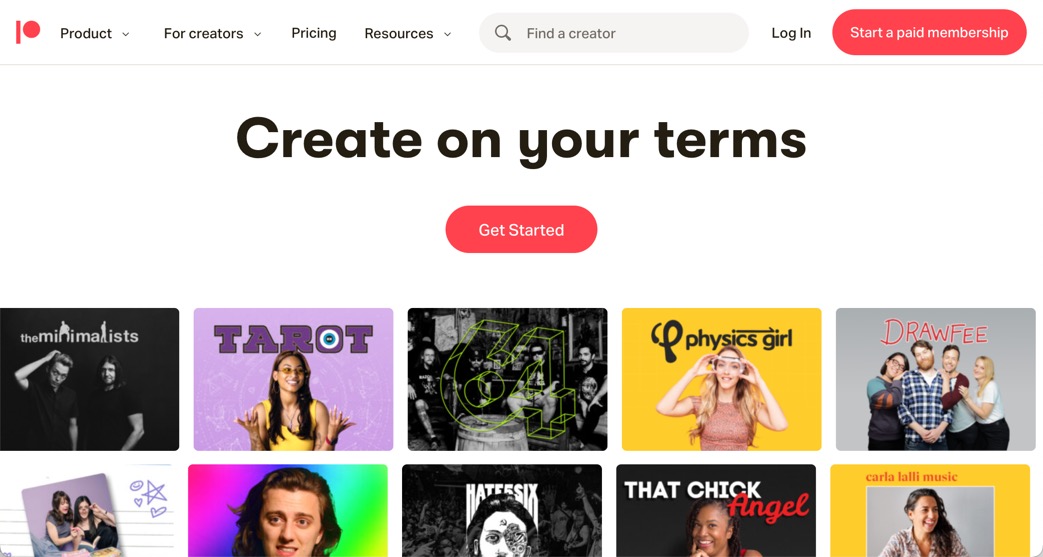 Overview:
Patreon is a unique platform that enables creators to earn a monthly income by offering exclusive rewards to their subscribers or "patrons". This makes it ideal for those producing regular content, such as digital artists, podcasters, or musicians. Patreon also provides the opportunity to list products for sale, from individual vlogs to digital prints, and it integrates with many third-party tools and apps that greatly enhance its capabilities, such as Sellfy.
Pros:
Excellent for building a dedicated community
Facilitates recurring income
Suitable for various types of digital content
Mature content is allowed
Cons:
Fairly high and complicated fees
Not ideal for one-time sellers
Payout methods: You have the choice to pay out your balance to a bank account, Payoneer, or PayPal.
Success stories:
🏆 Best for: Indie game developers and other digital creatives looking for a community to share and sell their creations.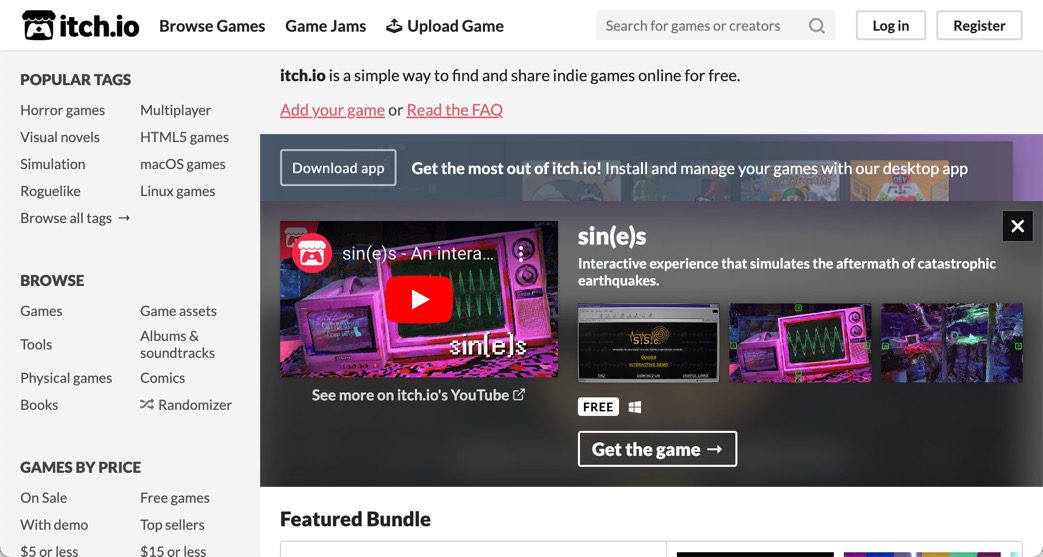 Overview:
Itch.io has swiftly grown into a beloved hub for indie developers. Known for its user-friendly features and a strong sense of community, the platform hosts video games, game assets, music, and comics, and other digital products. Developers flock to the platform because it lets them run their games in the browser, making it easy for players to enjoy them while also offering a layer of protection against software pirates.
Pros:
Many popular video game engines are supported
Games can be played directly on itch.io
Creators can design custom landing pages
Extensive analytics for tracking views, downloads, and purchases
Cons:
Suitable mainly for game-related products
A bit of a learning curve
Payout methods: You can be paid via PayPal or Payoneer.
Success stories:
🏆 Best for: Small to large-sized online merchants seeking customization and control over their online store.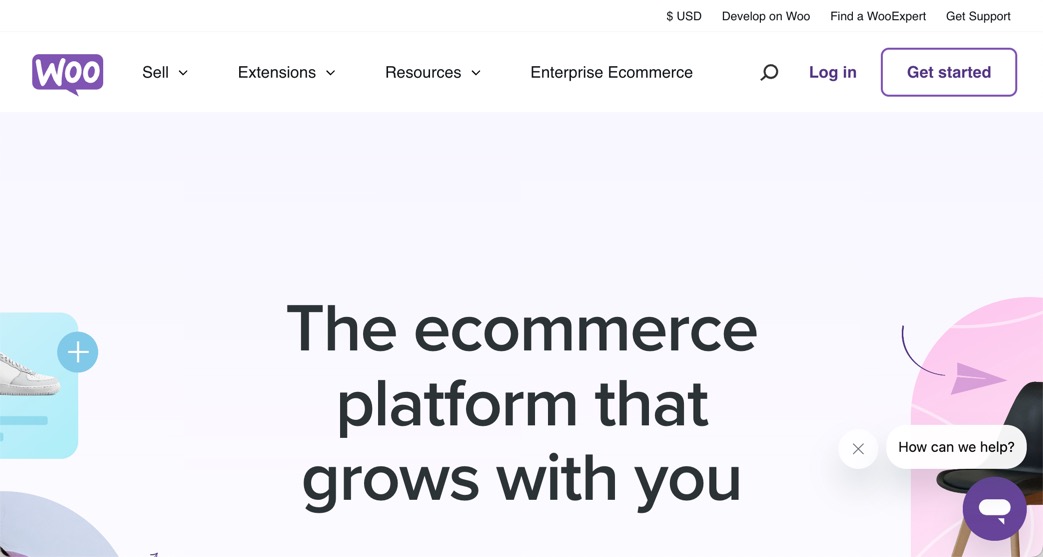 Overview:
As an open-source eCommerce plugin for WordPress, the wildly popular content management system behind many of the world's most popular websites, WooCommerce is an excellent choice for tech-savvy digital merchants who don't want to depend on any third parties. Of course, it does require a lot more effort to get WooCommerce up and running compared with such fully managed alternatives as Shopify, but the effort can be worth it.
Pros:
Completely free and open source
High level of customization
Scalable, making it suitable for both small and large businesses
Integration with WordPress makes it perfect for those already using the platform
Large community and a lot of documentation available
Cons:
Requires a certain level of tech-savviness to fully exploit its potential
Many popular extensions cost money
Payout methods: Can be made to work with just about any payment provider.
Success stories:
🏆 Best for: Independent writers and journalists seeking to monetize their newsletters.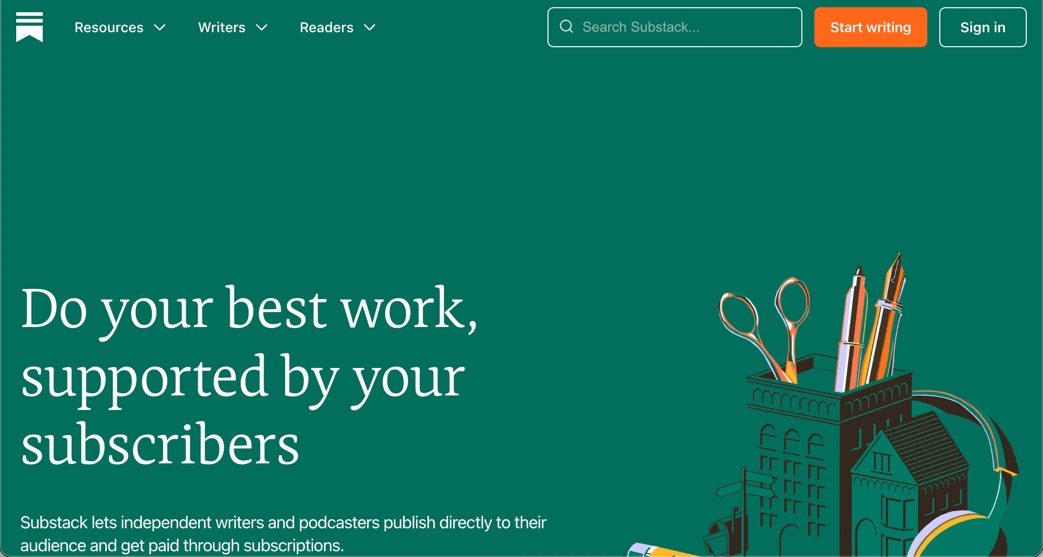 Overview:
Substack, founded in 2017, has rapidly emerged as a hub for subscription newsletters. It strips away the complexities of setting up a payment system or designing a website, letting writers focus on what they do best: writing. With an emphasis on direct earnings from subscribers, Substack offers a model that greatly benefits writers with a loyal reader base.
Pros:
Easy to set up and manage newsletters
Direct earnings from subscribers
Total control over content and subscriber list
Ability to choose between free or paid posts
Cons:
Substack doesn't drive much traffic (unlike Medium, for example)
Requires a loyal subscriber base for substantial earnings
Payout methods: Payouts are made to your bank account.
Success stories:
🏆 Best for: Quality-focused creatives that sell everything from WordPress themes to stock audio clips.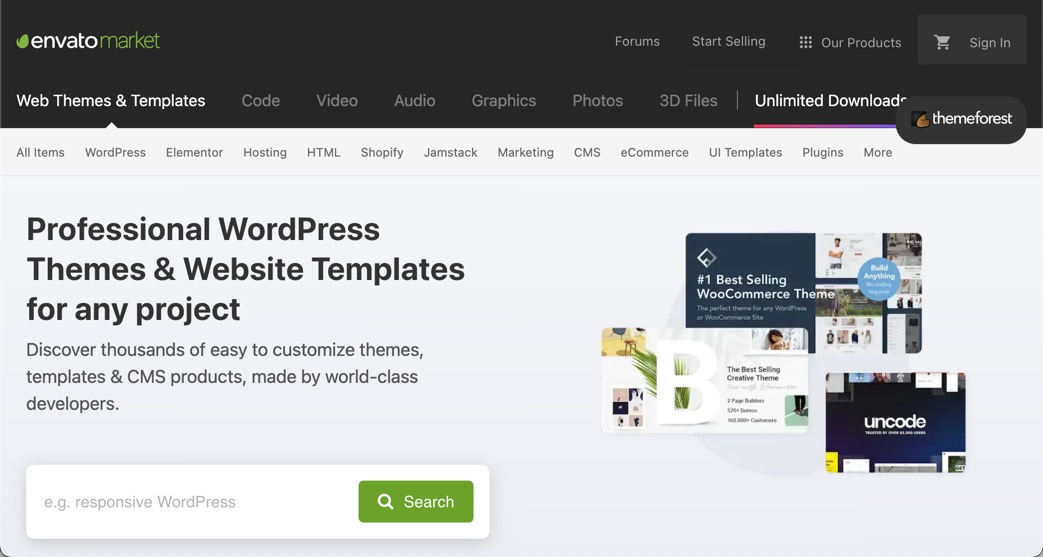 Overview:
Envato Market is a world-leading online community where creatives can offer their digital products to a huge number of potential buyers from around the world. The platform describes itself as a place for everything digital, and that's certainly true. From graphic templates, website themes, software scripts to photos, video, audio, or even 3D models, Envato has you covered.
Pros:
Houses a broad range of product categories
Offers an option to go exclusive and earn more
Provides a variety of earning opportunities (including affiliates)
Fosters a sense of community through its forums
Cons:
Can be extremely competitive
Envato takes a large cut of every sale
Payout methods: Author payments can be made via PayPal, Payoneer, or SWIFT bank transfer
Success stories:
🏆 Best for: Educators and professionals looking to share their expertise and earn income.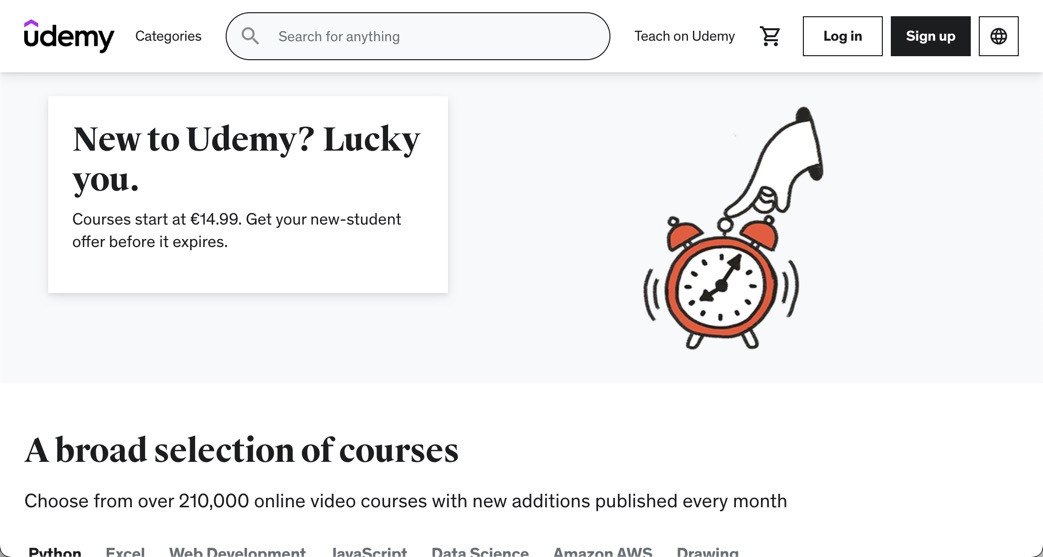 Overview:
If you're an expert in your field and have a knack for teaching, Udemy can be an excellent place to monetize your knowledge. With over 62 million learners across 180+ countries, this educational platform offers a vibrant platform to sell your digital courses in 75+ languages. Udemy's most popular instructors have not only garnered global recognition and influence but have also built substantial income streams.
Pros:
Access to a global audience
Control over course content and pricing
Opportunity to sell in multiple languages
Enterprise customers include over 50% of the Fortune 100
Cons:
Competitive marketplace
Udemy takes a significant share of the course fee
Strict rules against personal promotion
Payout methods: PayPal, Payoneer, and direct deposit (U.S. only) are the only supported payout methods.
Success stories:
🏆 Best for: SaaS businesses looking for a comprehensive platform to handle payments, subscriptions, global tax compliance, fraud prevention, and more.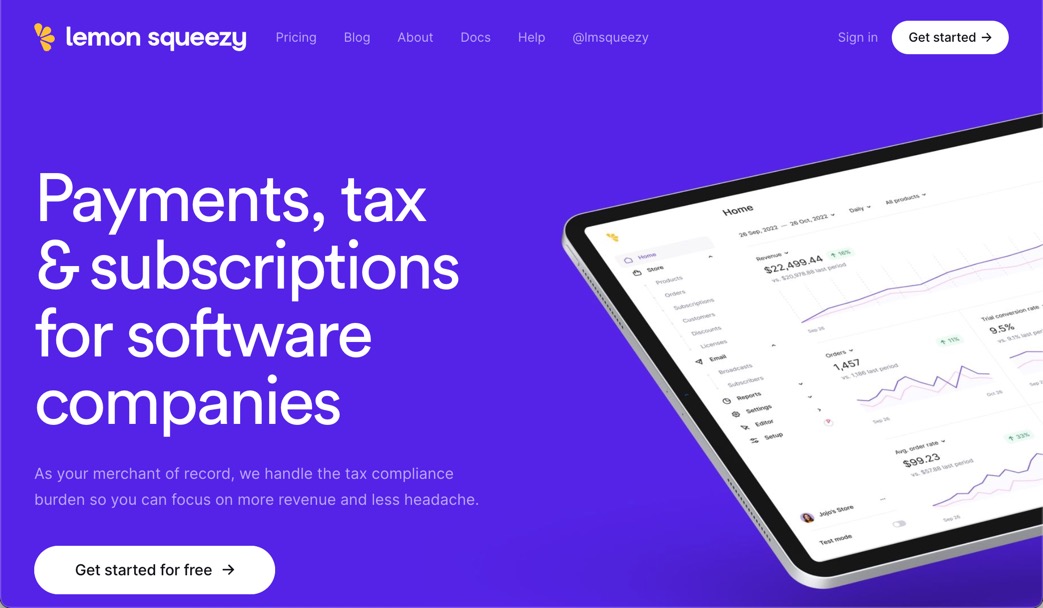 Overview:
Lemon Squeezy offers a comprehensive solution for running your SaaS business. With their easy-to-use platform, they manage everything from payments and subscriptions to global tax compliance and fraud prevention. Lemon Squeezy even serves as your merchant of record, handling the legal aspects of payment processing and merchant fees, making your digital business operations truly "easy peasy."
Pros:
Multi-currency support, perfect for a global audience
AI-driven fraud prevention
Offers no-code and API solutions
Instantly sell to 135+ countries with zero setup
Cons:
Platform may be too comprehensive for businesses with simpler needs
Not as mature as other platforms on this list
Payout methods:
Success stories:
Conclusion
Selling digital products has never been easier. The platforms listed in this article provide you with a starting point, but remember, the "best" platform truly depends on your individual needs and the type of digital goods you are selling.
Whether you choose to sell through a giant like Shopify, a creative marketplace like Etsy, or your own WordPress- and WooCommerce-powered website, always ensure the platform aligns with your business model, target audience, and personal preferences.
Platforms for Selling Digital Products: FAQ