If your partition is greyed out in Disk Utility, there are a few possible suspects that could have caused it. So, the solution isn't immediately obvious – and doing the wrong thing will likely worsen the problem. To help you, this article is the ultimate guide to fixing a greyed-out partition.
Below, we enumerate each possible scenario where your partition or drive is greyed out in Disk Utility and describe the symptoms. For each scenario, we provide the best solution with step-by-step instructions and screenshots. Read on.
Case #1:

Partition is Greyed Out

If your Disk Utility partition is greyed out when viewed on the left sidebar, that means it hasn't been mounted. Possible causes of a drive not mounting include an interruption of macOS' mounting system due to the lack of CPU resources. The solution is to mount your partition manually using Disk Utility's Mount tool.

First, launch Disk Utility (Finder > Applications > Utilities). Then, select your partition from the left sidebar and click Mount.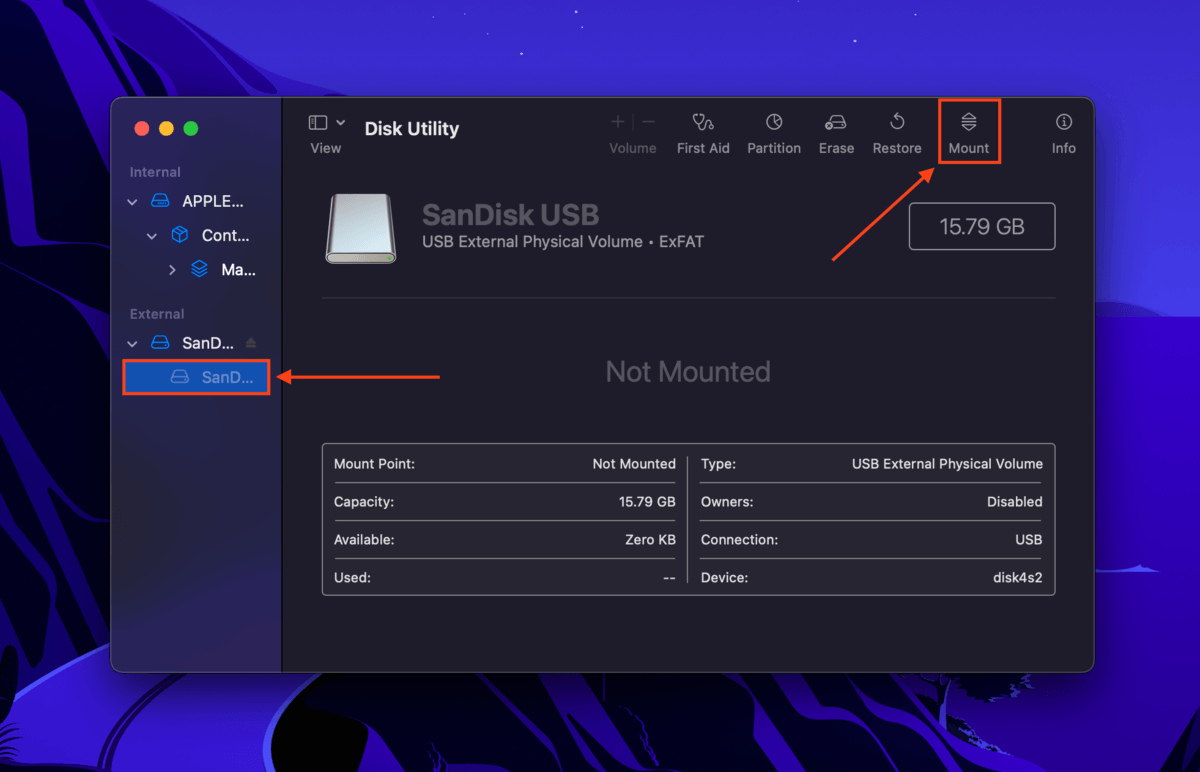 Tip: If it doesn't work the first time, restart your Mac and try to mount your partition again.
Case #2:

Mount Button is Greyed Out

If the Mount button is greyed on in Disk Utility, there are two possible reasons. First, you may have accidentally selected a non-partition drive. If this isn't the case, the partition's file format is likely incompatible with macOS. The solution is to format it to a Mac-compatible file system (like APFS or HFS+) using Disk Utility's Erase tool.

Formatting your drive will wipe all of its data. Back up your files first.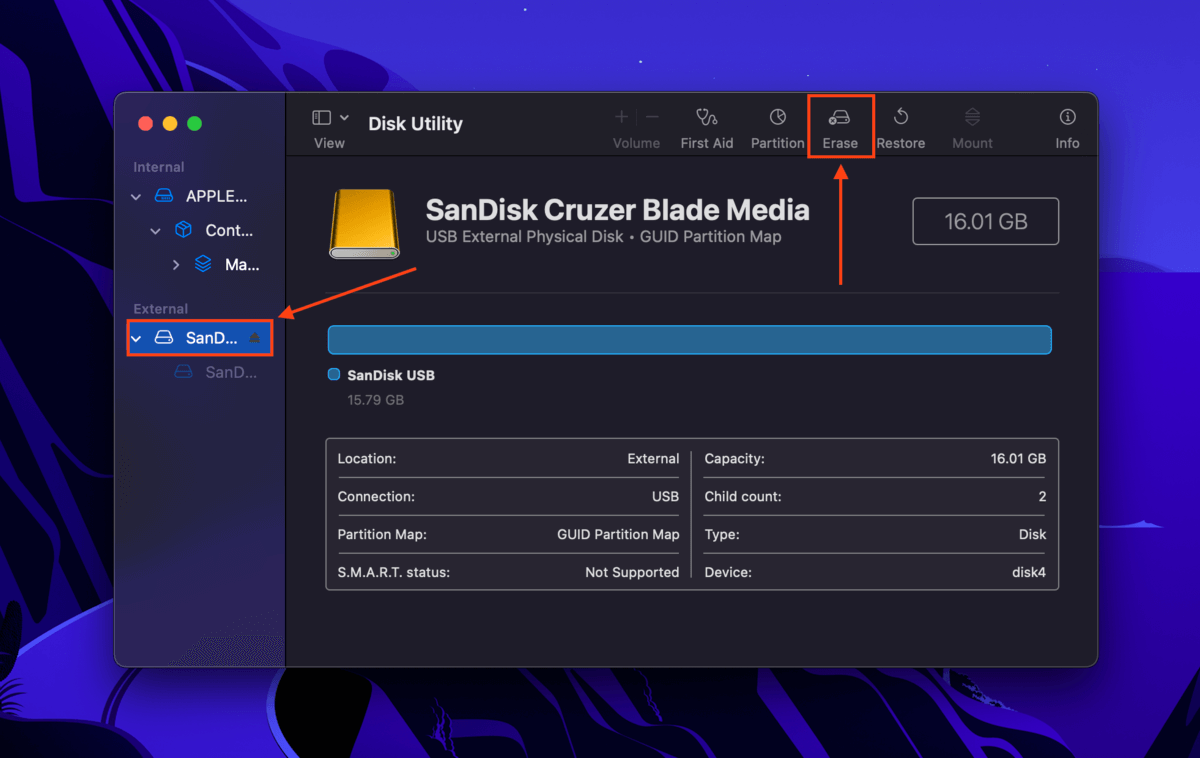 If you already formatted your drive in an attempt to fix the greyed-out Mount button and lost your files in the process, you'll need to use data recovery software to restore them.
We'll demonstrate how to do this using an app called Disk Drill, which isn't free but has worked great for us in the past when restoring both Windows and macOS file systems.
To restore a formatted drive or partition using Disk Drill:
Step 1. Download and install Disk Drill, then launch it from the Finder > Applications folder.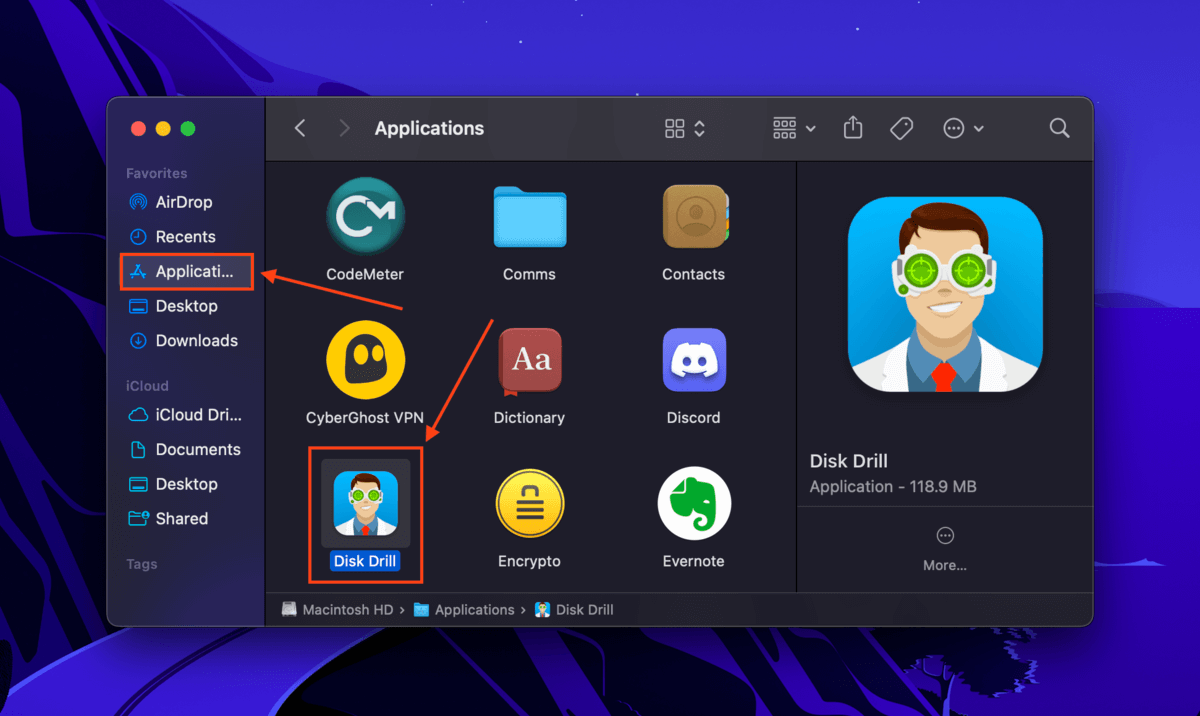 Step 2. Scan your drive. Don't worry – Disk Drill can recognize and scan partitions that are greyed out in Finder.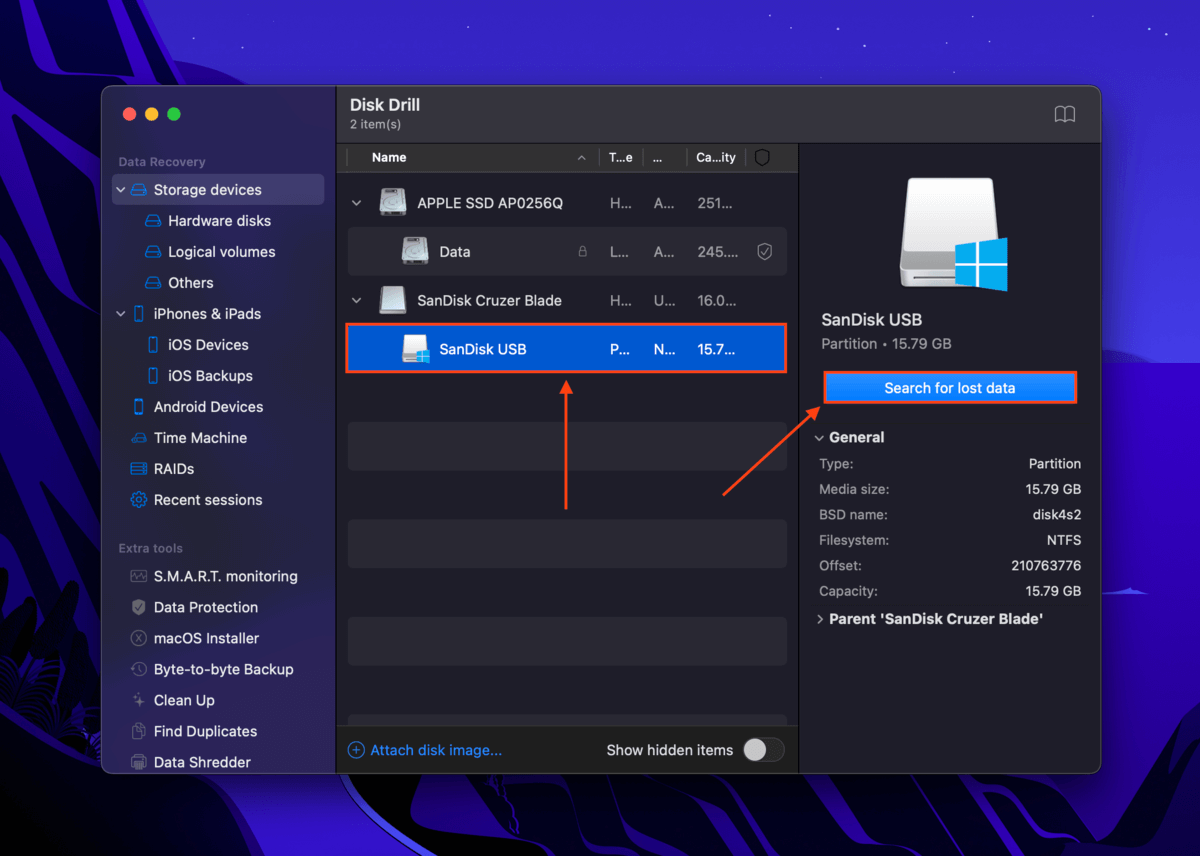 Step 3. Select the files you lost while formatting your drive and click Recover. We suggest saving your data to a separate drive to avoid overwriting.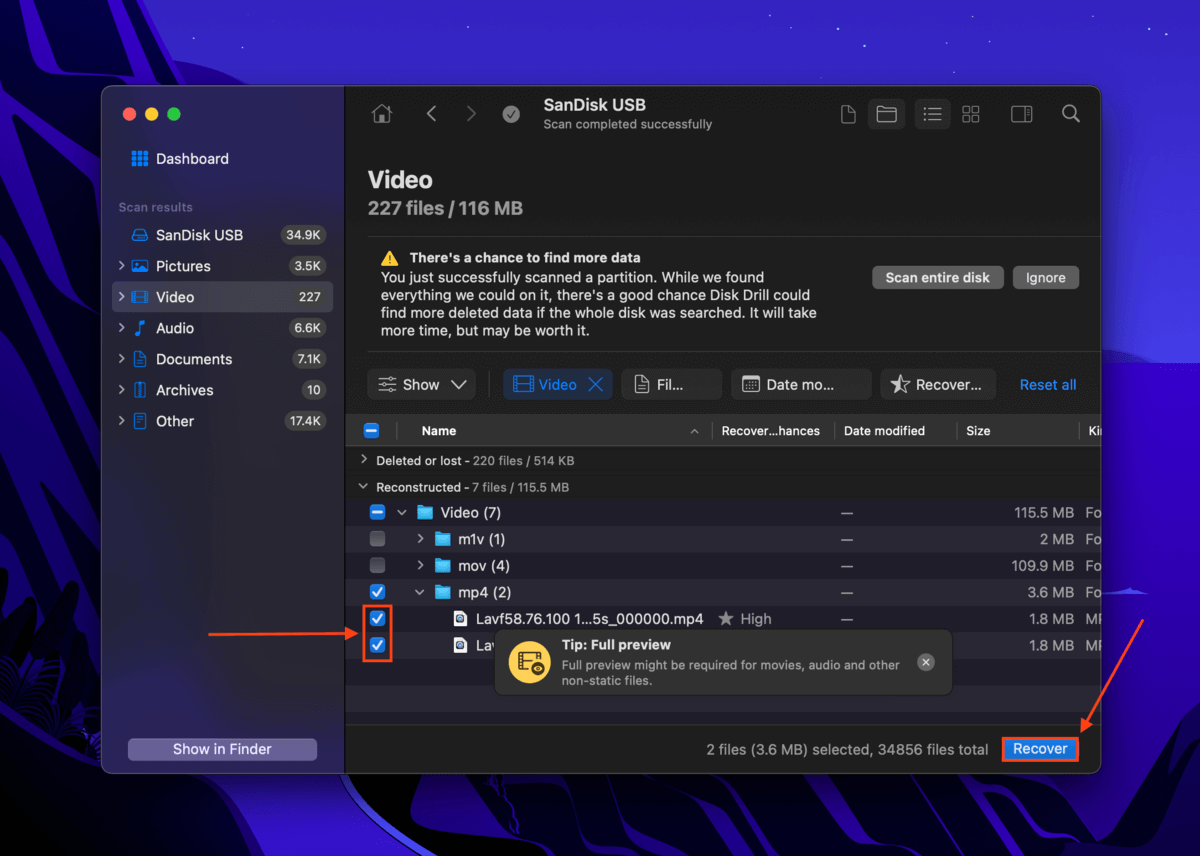 The above steps are the gist of it, but you can do other things with Disk Drill like previewing your files (even videos), checking your drive's health, and more.
Case #3:

Volume +\- Option is Greyed Out

The Volume +\- button is a tool that allows users to easily create "volumes" (think of them as the resizable version of partitions) on a drive. This tool is only available for APFS partitions. If it's greyed out, that means you're using a different file system (such as HFS+, exFAT, FAT32, or NTFS) for which the tool is not available.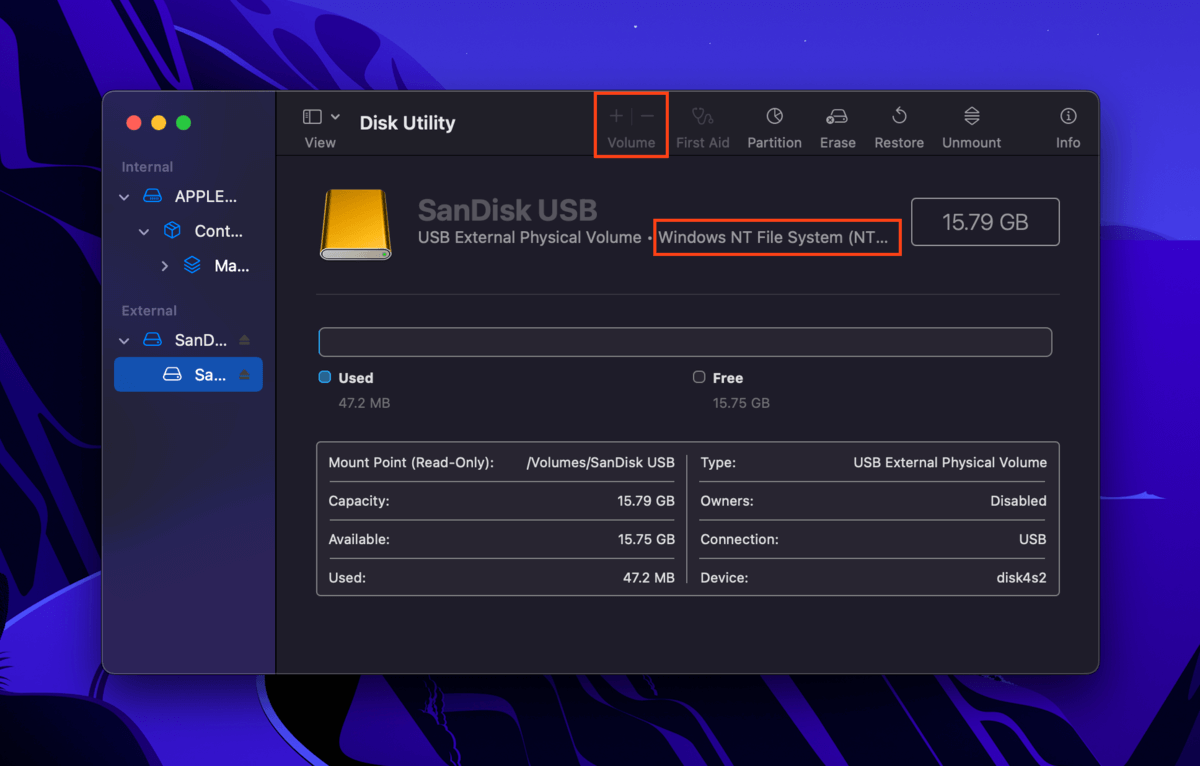 If you want to create a volume on your drive, you'll need to format it to APFS. See Case #2 for instructions and warnings.
Case #4:

Partitioning Function is Greyed Out

If you're in Disk Utility and you're unable to partition your hard drive on your Mac, it might be a matter of formatting. If Disk Utility's Partition button is greyed out, you might be attempting to partition a drive with the MBR (Master Boot Record) Scheme.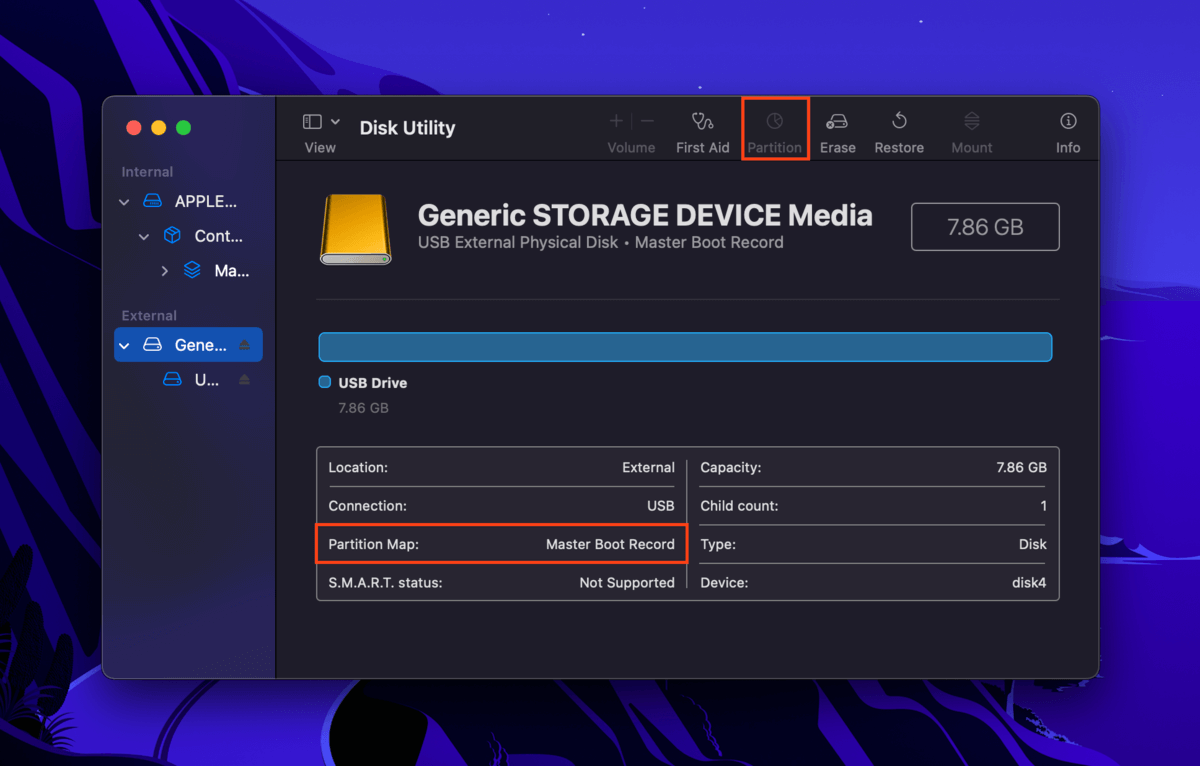 In this case, you'll need to format your drive and choose GUID Partition Map as its Scheme. See Case #2 for instructions and warnings.
Another case of "Disk Utility won't let me partition" is when the drive being partitioned is at full capacity. In this case, the Partition button won't be greyed out but Disk Utility will offer to partition your drive at the expense of erasing your data.
Case #5:

Erase, Restore, Unmount Buttons Are Greyed Out

The Erase, Restore, and Unmount Buttons are only available for non-system internal and external drives and partitions to protect users from affecting macOS. If Erase is grayed out in Disk Utility (or Restore or Umount), you likely selected your system drive or partition, which is currently running macOS.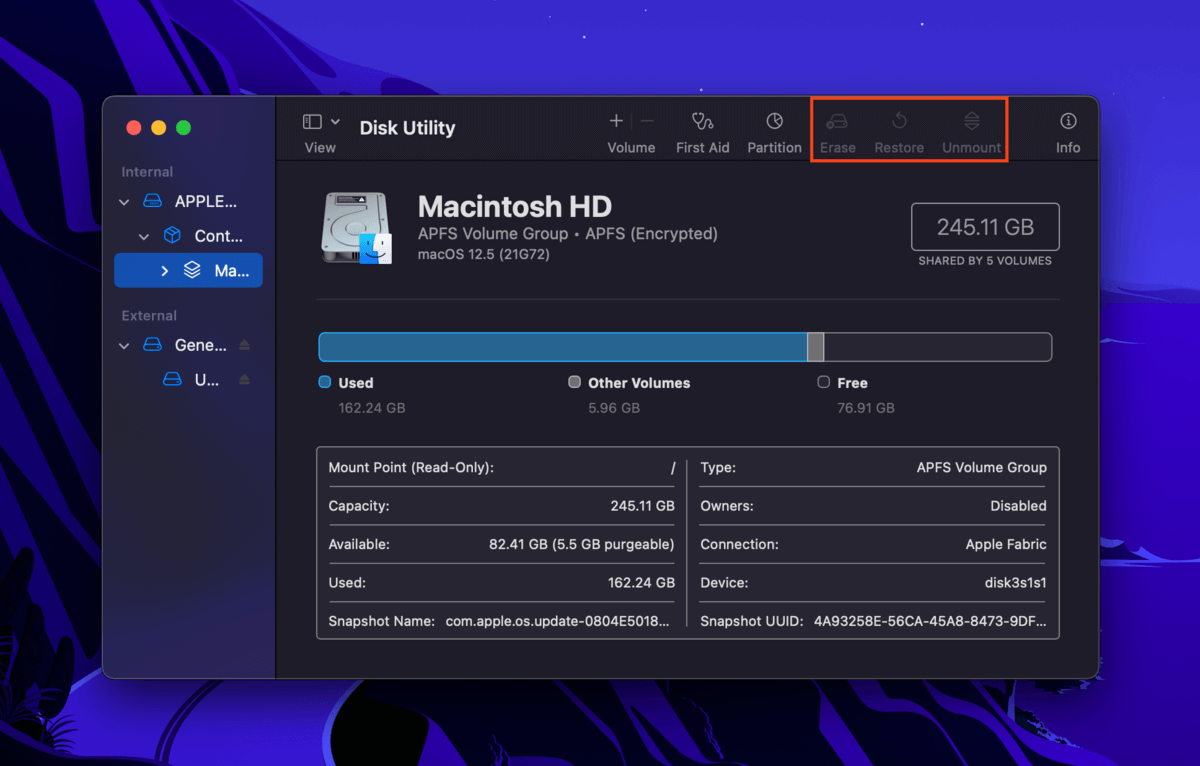 The solution when the Erase option is disabled in Disk Utility or if in Disk Utility all options are greyed out is to select a non-system drive from Disk Utility's sidebar.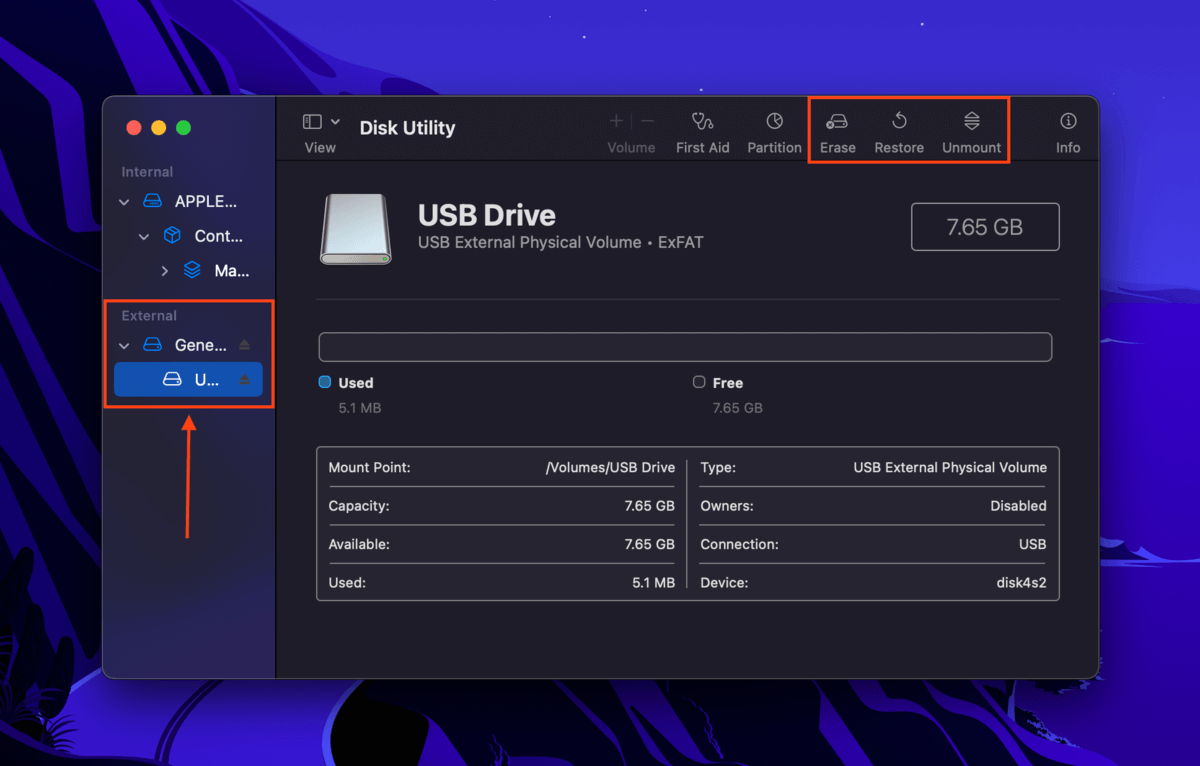 Case #6:

First Aid is Greyed Out in Recovery Mode for System Drive

If the First Aid button is greyed out in Disk Utility when selecting your partition, the partition map (which defines how your data is organized) is likely corrupted. To fix it, run the First Aid tool on your entire drive instead.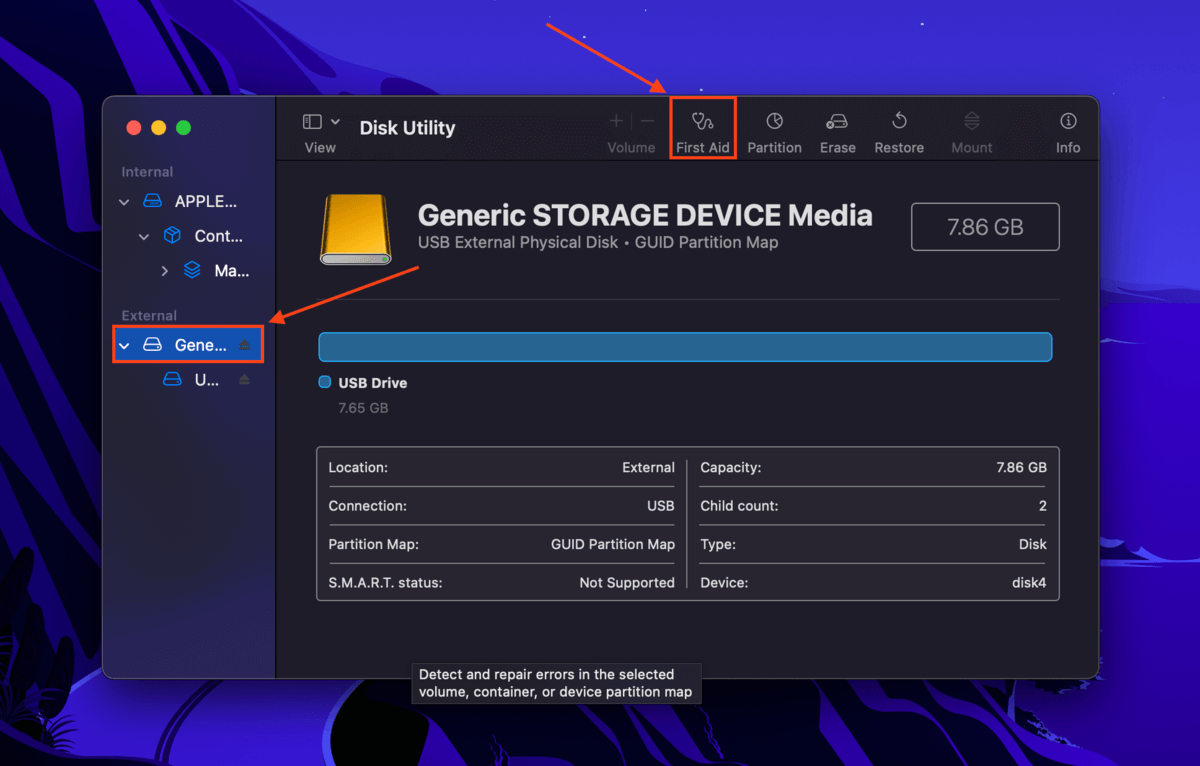 Conclusion
A greyed-out partition in Disk Utility can be caused by user error, corruption, or even the natural lifespan of a drive. Fortunately, there are usually solutions for the different cases of greyed-out partitions like the ones we went over in this article. However, the best course of action is to create routine backups using Time Machine. Without monitoring your drives closely, Time Machine backups are the best way to secure your data before it's too late.