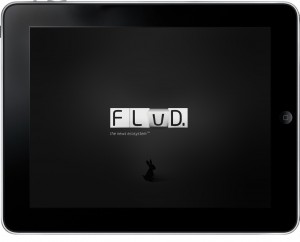 We've been holding off on the announcement, but since the FLUD team broke the news on Twitter, we thought we'd pass it along to you guys. We're going to be included and featured in the FLUD News app for the iPad.
We're pretty pumped about it, and can't wait to see it in action. We pride ourselves on thinking outside of the box here at Macgasm, so instead of developing our own super crappy iPad application, we figured we'd find a way to bring our content to you in one of the best looking iPad RSS readers on the market. It's how we roll.
If you haven't heard of FLUD News, you'll want to check out our review here. We stand by it, and still think it's one of the best ways to consume your news.
I can't illustrate in words just how excited we are to be a part of the FLUD News app, and while you run off and download it , why not add us to any other RSS readers you might have.  All you have to do is import that feed URL (http://macgasm.net/feed), and you're off to the races
If it wasn't for you guys and girls, we wouldn't be here. We appreciate your readership, and look forward to bringing you guys even better content in the next year. You're all superstars in my book.