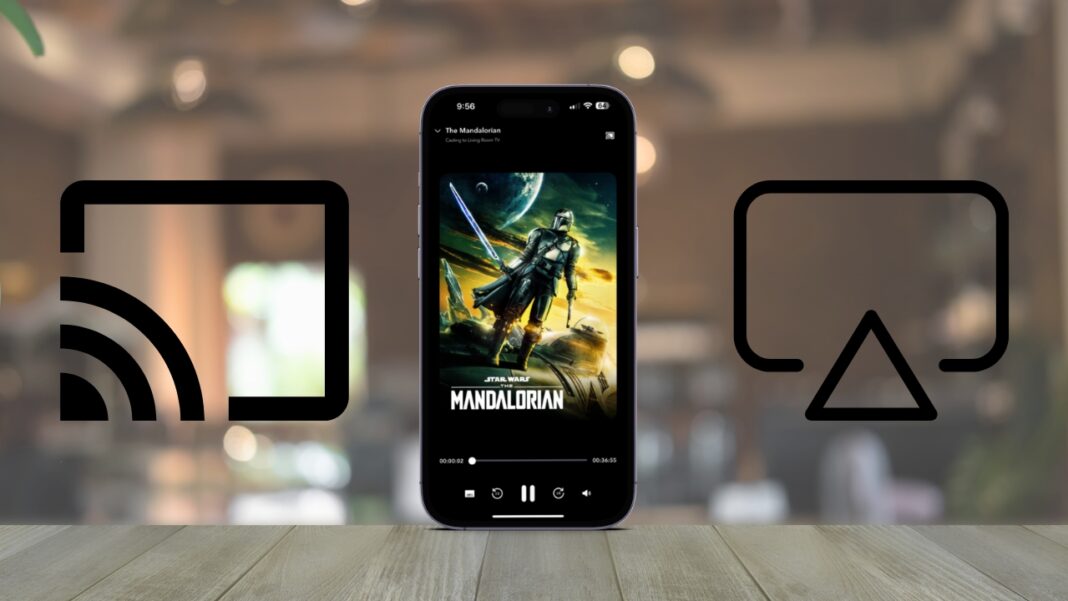 iPhone users are notorious for loving the entire iOS ecosystem, owning products from iPads to Mac computers, headphones, watches, and even smart TVs. One bit of Apple tech brings wireless casting, mirroring, and media controls to these devices — AirPlay.
AirPlay allows iPhone users to cast media to televisions, speakers, and other smart appliances. But with Google a fierce competitor, many questions if it's even possible to use AirPlay with Google Chromecast. We have the answer to that question and how to cast videos to the famous smart TV device that's become so popular in the last few years.
Differences Between Chromecast and AirPlay
Google's Chromecast lineup consists of smart TV dongles that plug into an HDMI port and dedicated smart televisions with the Chromecast software pre-installed. The Chromecast platform supports video, music, and photo streaming and casting from various applications to your TV, along with some remote control features.
On the other hand, AirPlay is Apple's native casting software that allows users to cast and mirror content to various devices, such as Roku and Apple TVs. AirPlay works well with Apple's ecosystem, extending your phone's capabilities to Macs, TVs, and even speakers.
The AirPlay tech comes pre-installed on iPhones and iPads, meaning no extra steps before using it. However, Chromecast requires a bit of setup before you can use it, even requiring iPhone users to download the Google Home app and follow several installation steps.
How Can I Cast iPhone Videos via AirPlay or Chromecast?
It's a question many ask when they contemplate purchasing a smart device — does Chromecast work with AirPlay? Unfortunately, no. In order to cast to device iPhone videos or cast content, you will need to use an application to bridge the technological gap between Apple and Google.
1.

AirPlay

Before we get to the Chromecast app iOS support, we should break down what AirPlay does and how to use it. Keep in mind this will only work for smart devices with AirPlay support, such as Roku or Apple TV.

Step 1: Launch your iPhone's Control Panel by swiping down from the upper right-hand corner or from the bottom (iPhone SE only).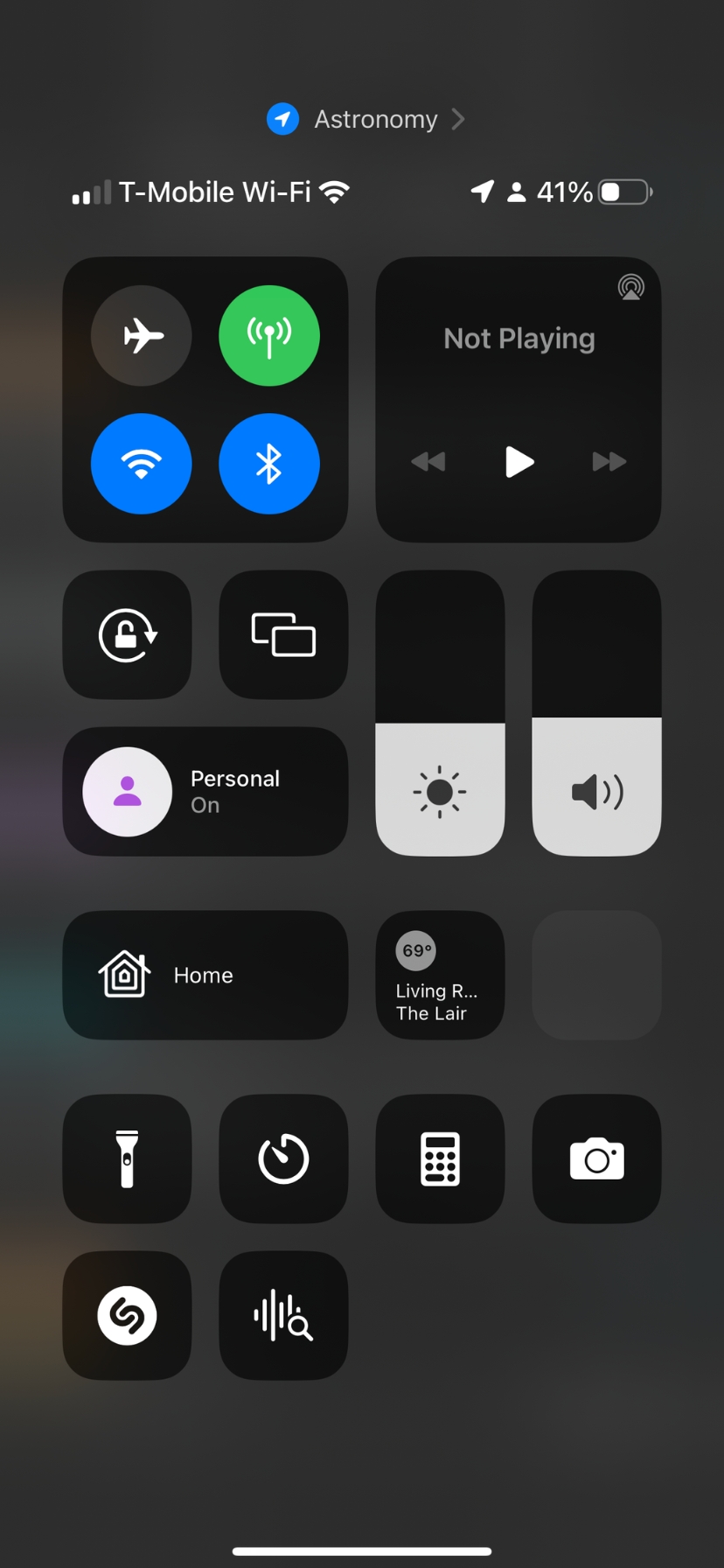 Step 2: From the Control Panel, select the AirPlay button.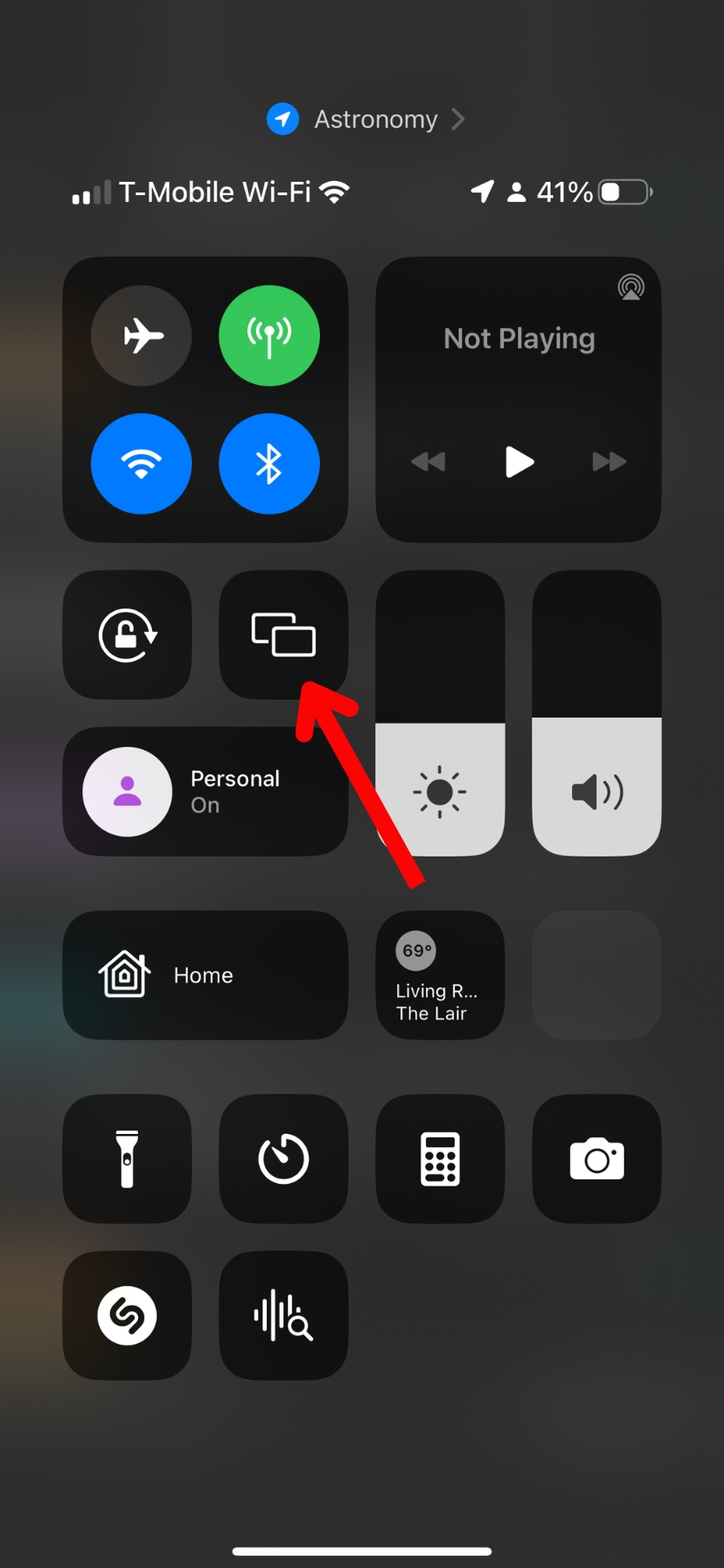 Step 3: Select the device you want to display your iPhone's screen on. You may need to download the AirPlay TV app for certain devices, like Roku. Search for and install the required app on your smart TV or device.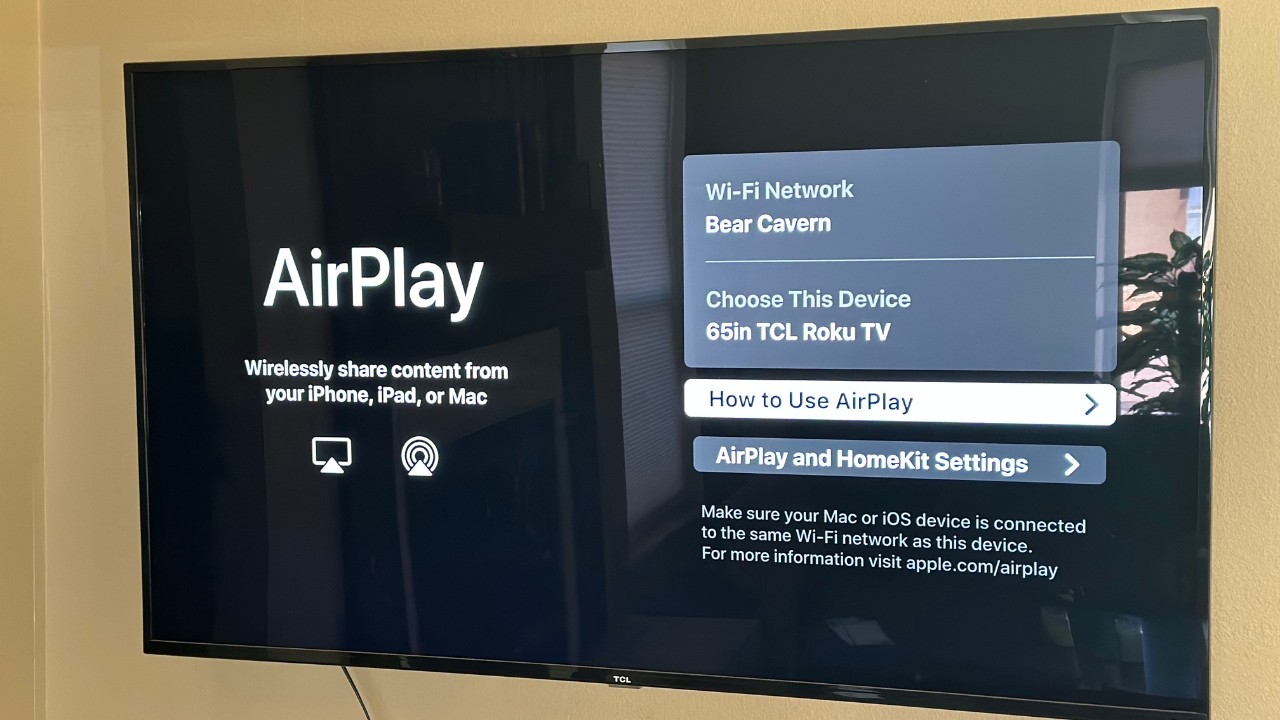 Step 4: Once connected, your TV will mirror your iPhone's screen, but certain apps with DRM protection will cause the mirroring to stop. You can also use AirPlay to control content. By tapping the AirPlay button on the media controls, you can then cast to your TV.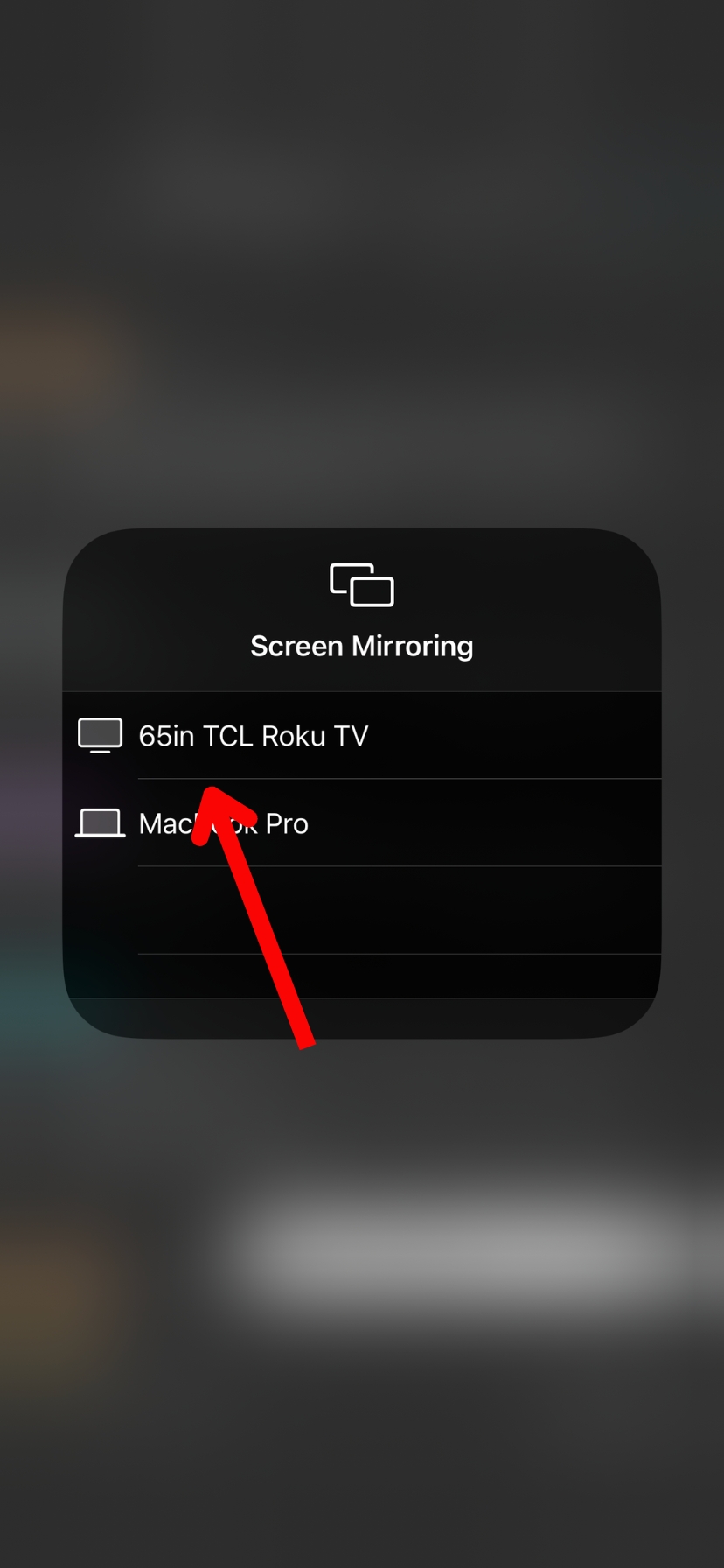 2.

Chromecast

Chromecast is Google's answer to Apple TV and the AirPlay technology. iPhone users can still use the features that make Chromecast popular, but it requires a little extra work.

Step 1: Before you can start using your Chromecast, you must install the Google Home app and set up the device.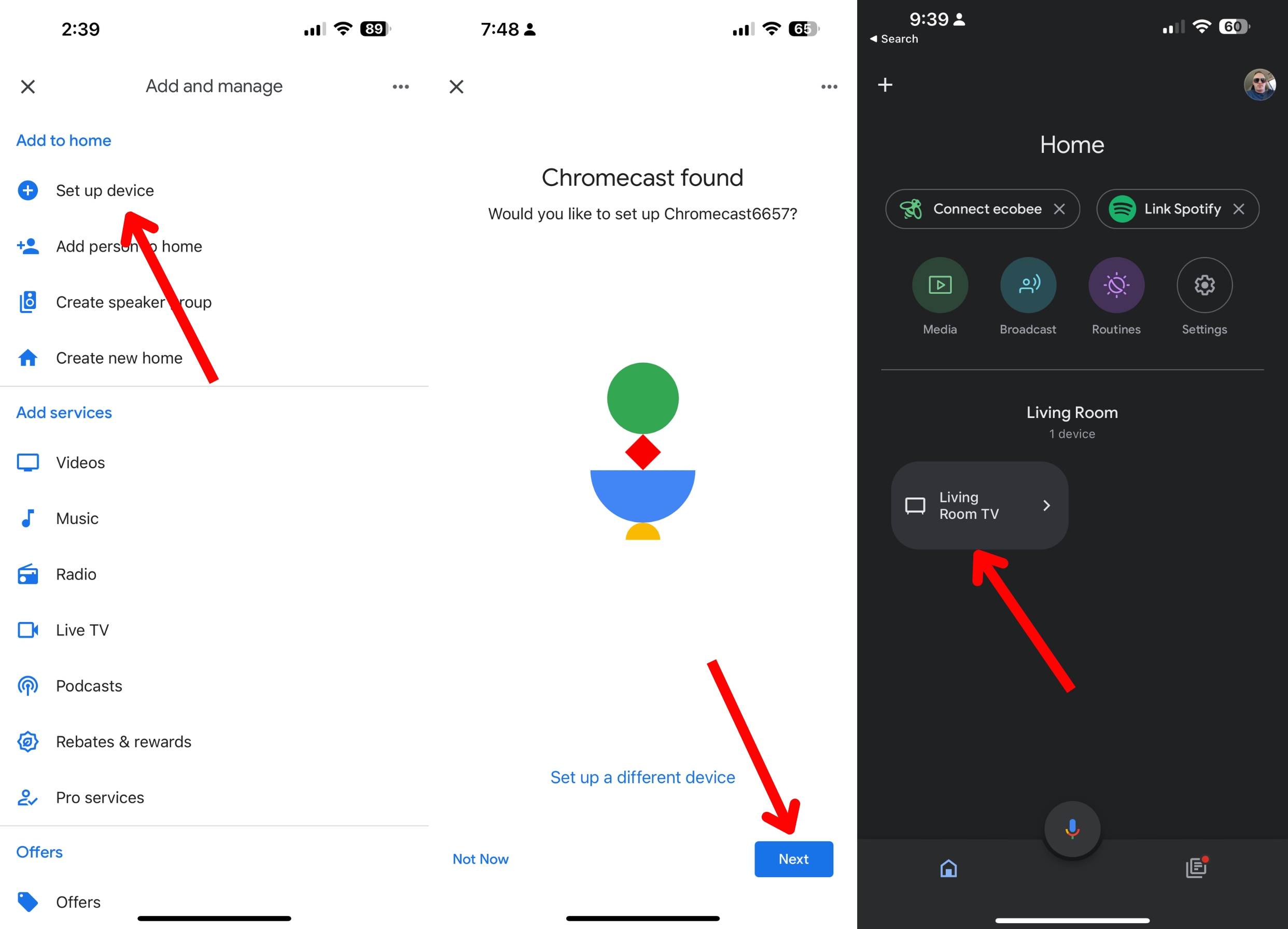 Step 2: After you complete the setup process, you can link streaming services and start casting from your iPhone. Tap the Media button and follow the steps to link your streaming services.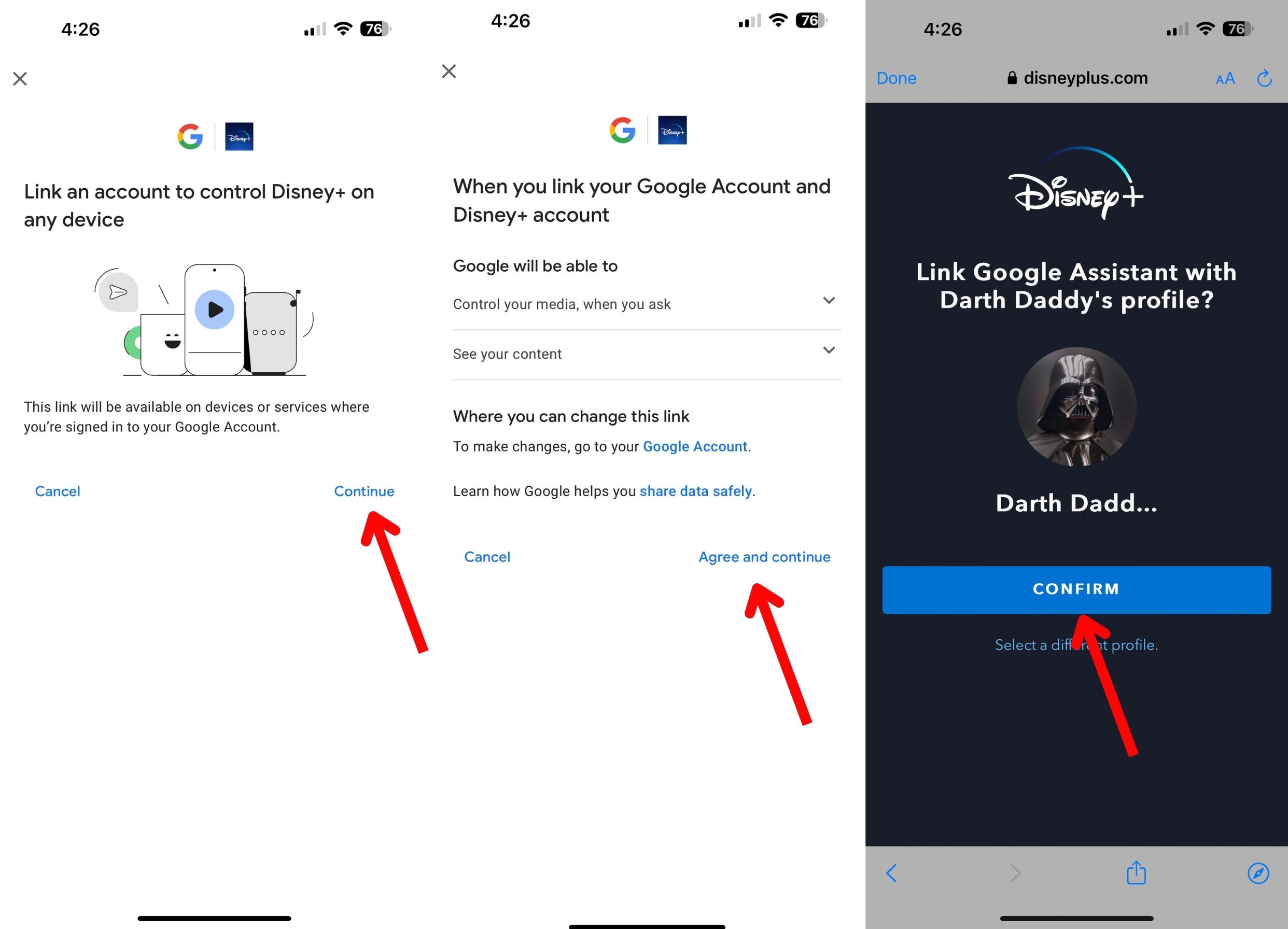 Step 3: Now to start casting from your streaming app, find a movie or TV show you want to watch, then tap the Cast button. For most apps, the Cast button is in the upper right-hand corner.
Step 4: You can now enjoy your favorite content on your Chromecast TV or smart device. You can even control your content, like play, pause, skip forward or back, and episode lists. To stop casting, tap the Cast button again and tap Stop casting.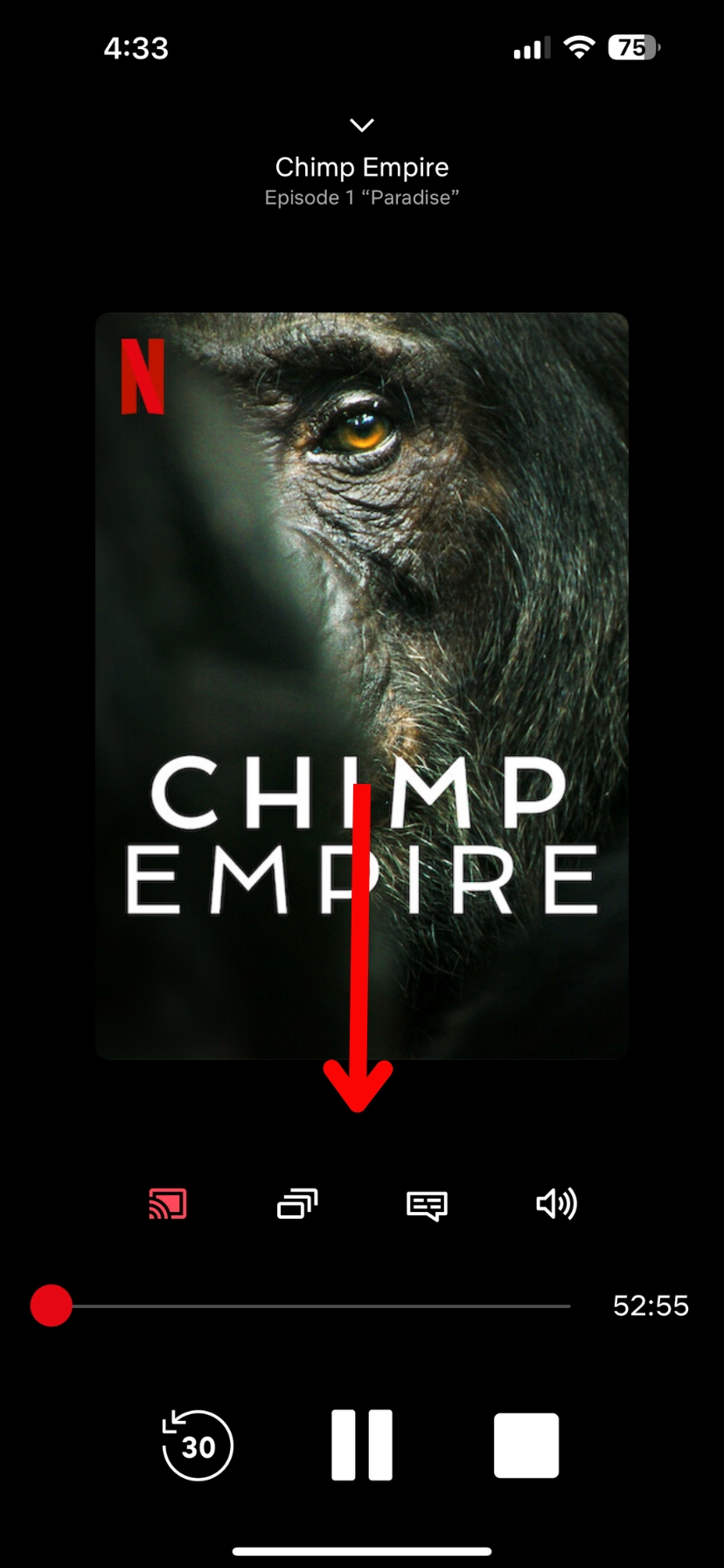 Third-Party App Solutions
AirPlay and Google Home offer solid options for casting and mirroring, but they are severely limited. Without being able to AirPlay to Chromecast devices, users need a third-party solution to cast personal content or web-based video. Here are a few popular solutions to explore:
TV Cast Chromecast is a competent third-party app with the ability to cast personal media without the need for AirPlay. It can also play web videos with an in-app web browser and screen mirroring.
Step 1: To use TV Cast Chromecast, download the app from the Apple App Store.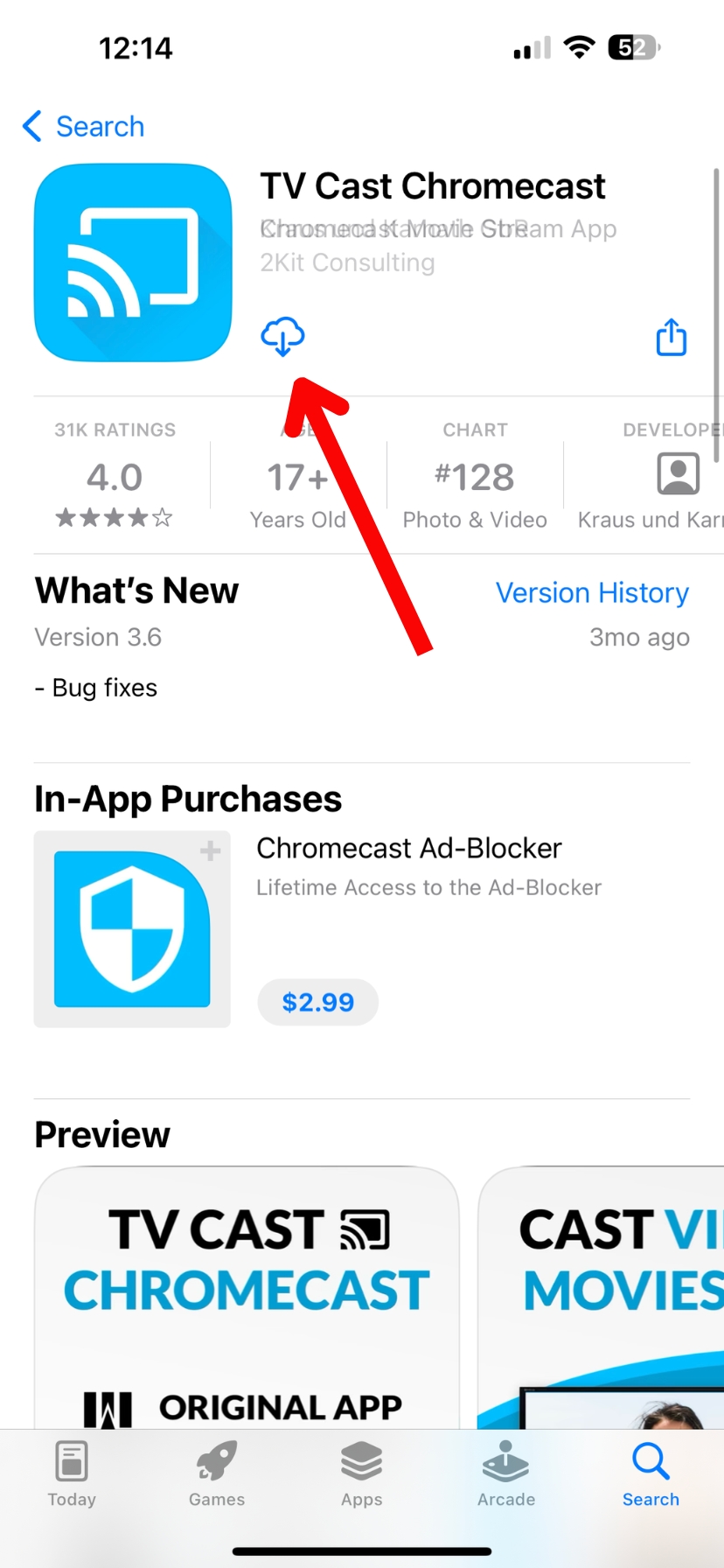 Step 2: Tap the Setup icon at the bottom of the screen.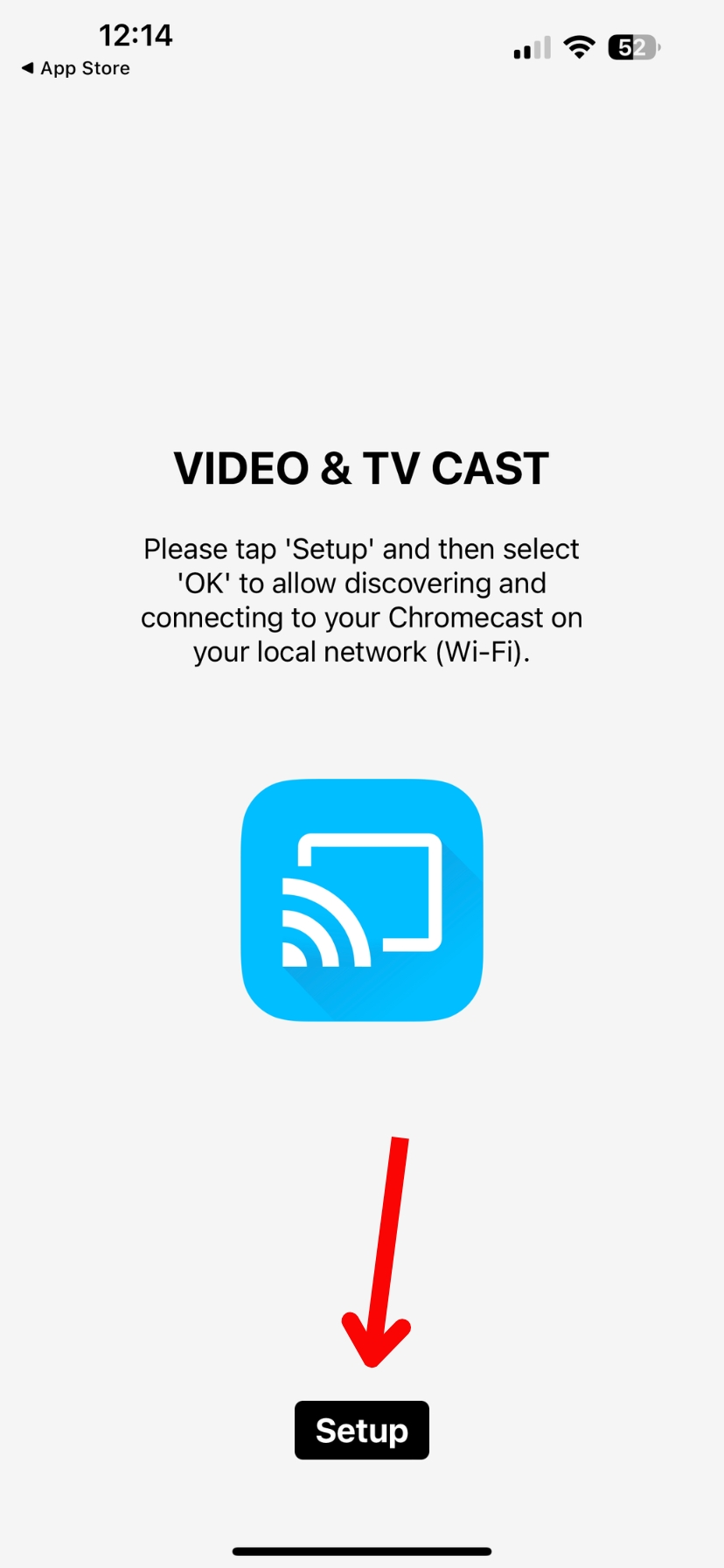 Step 3: Allow TV Cast Chromecast to send notifications and connect to your local Wi-Fi network to discover devices.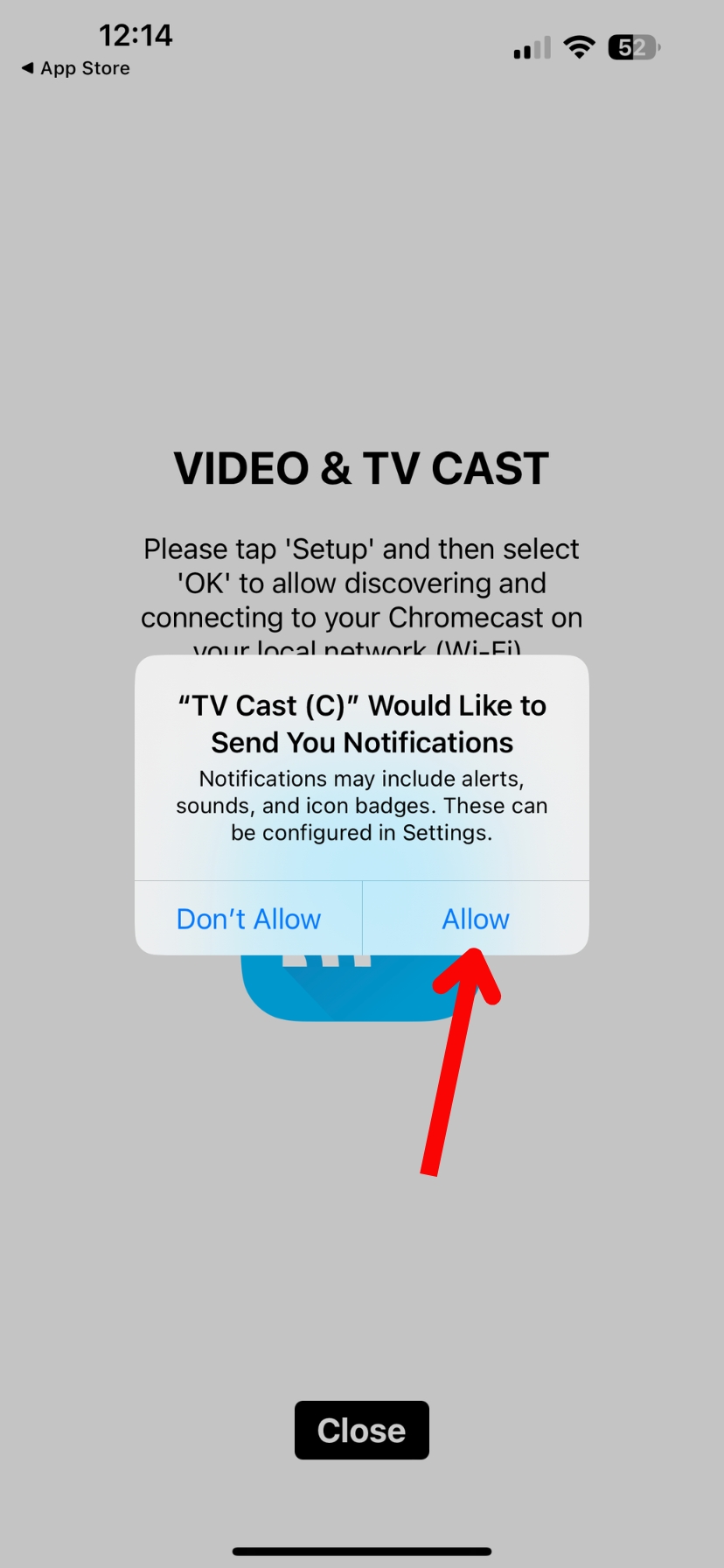 Step 4: Once connected, dismiss the advertisement that pops up and tap the Cast icon in the upper right-hand corner. Select your device and connect.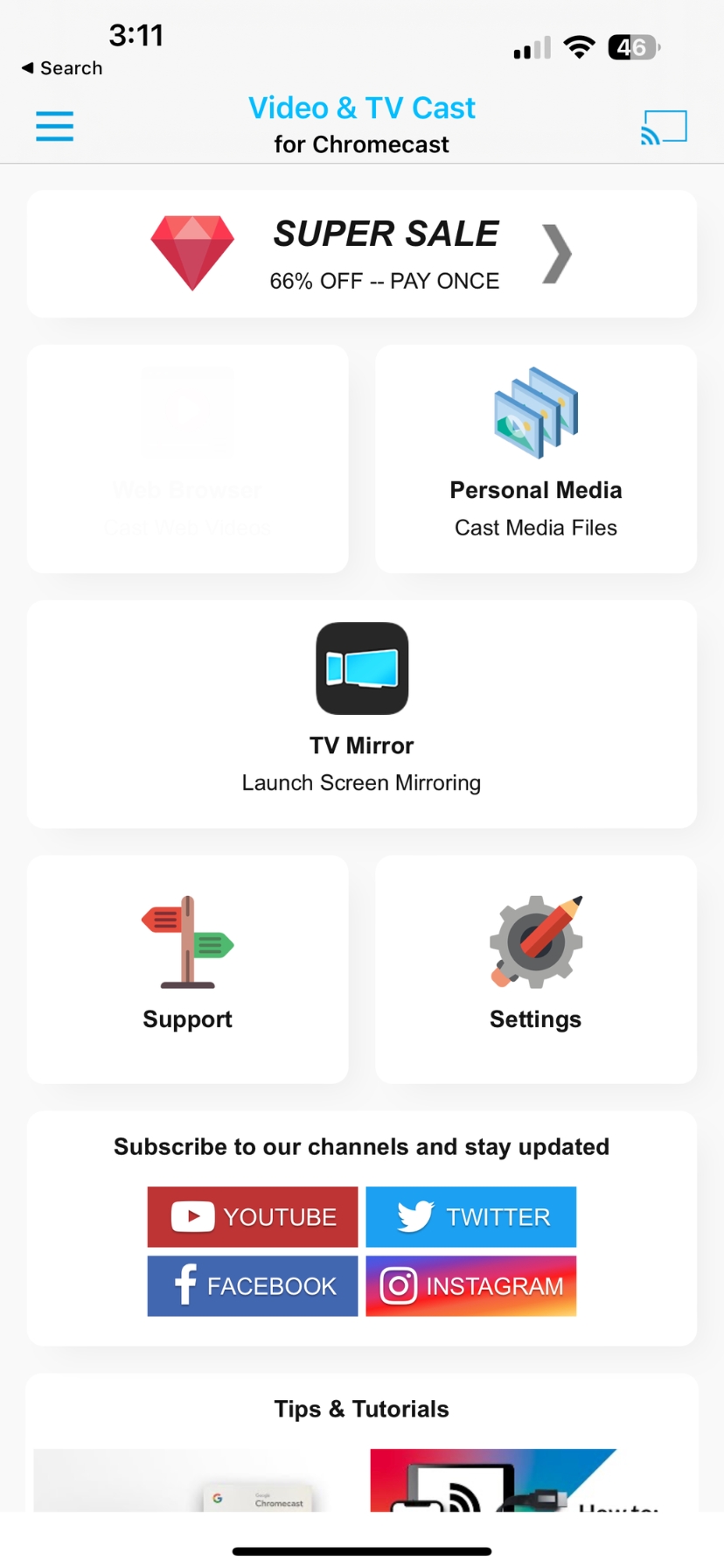 Step 5: Once connected, you can navigate to the web browser or personal media and start enjoying your favorite content. Although you can use the app, there will be limitations on the free version. You must pay to avoid ads and unlock additional features.
Much like TV Cast Chromecast, Replica is another third-party app solution that helps broadcast content. Replica also allows screen mirroring and an in-app web browser to make casting web-based videos even easier.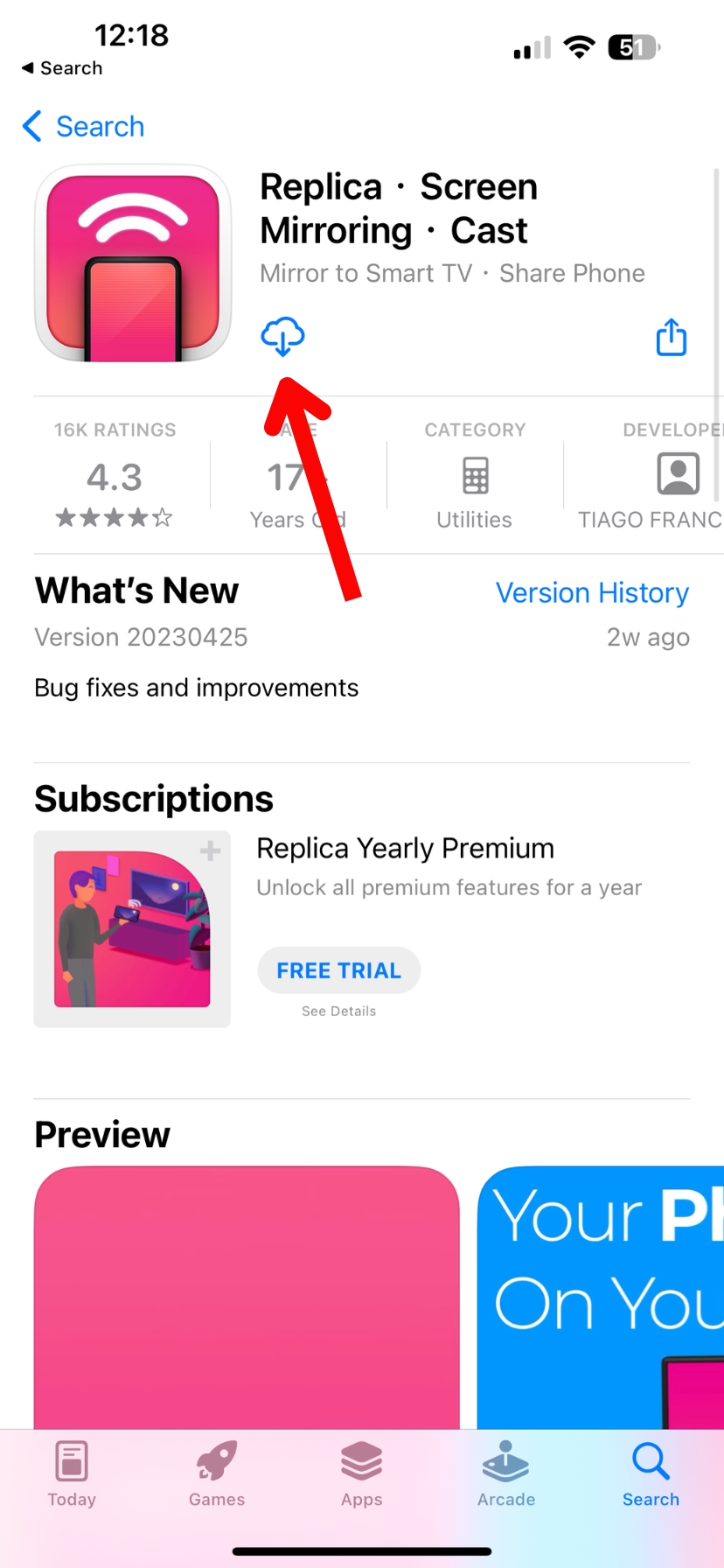 Step 1: Download the app from the App Store and connect to your Chromecast device by allowing the app to access your local network, track personal data, and send notifications.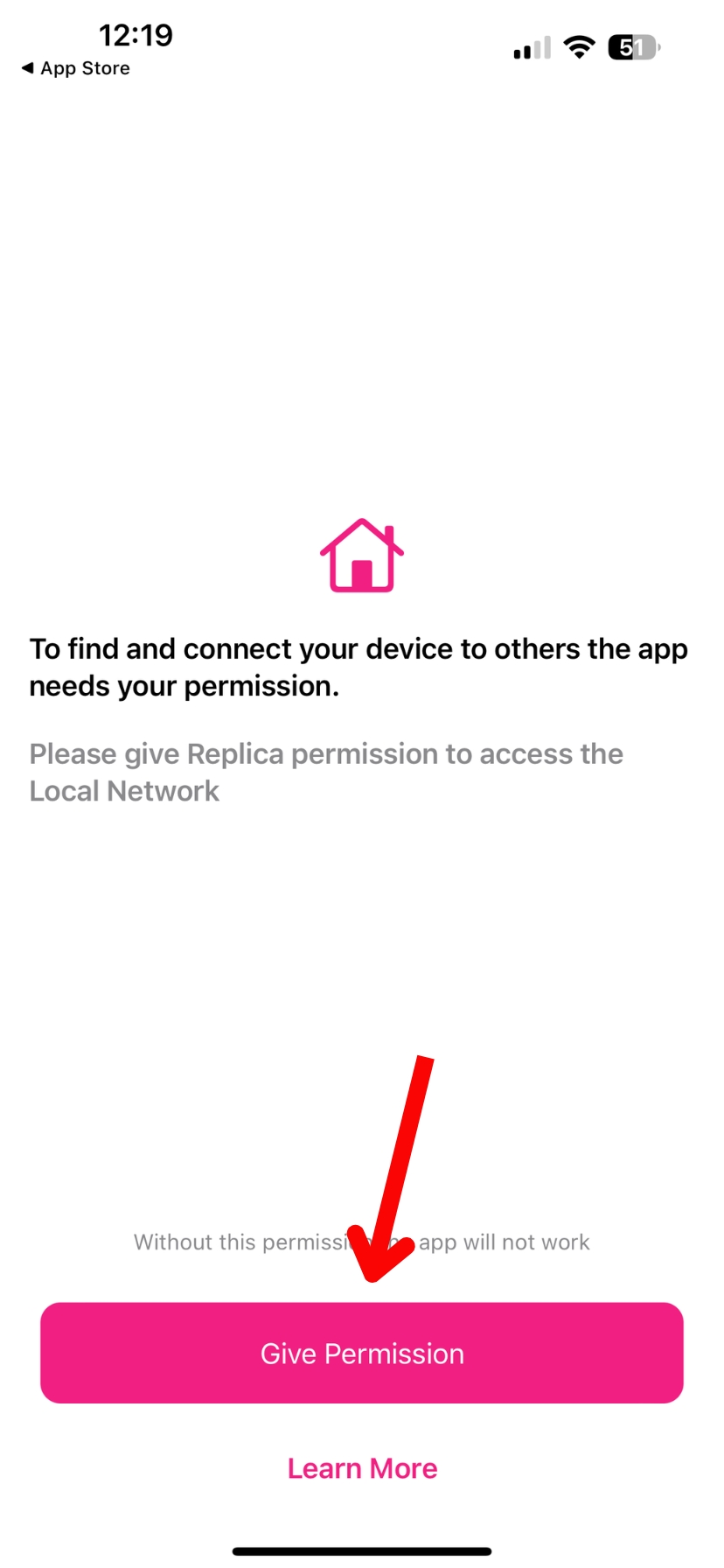 Step 2: After you connect to your Chromecast, you can access the screen mirroring, web browser, sketch pad, and intercom features.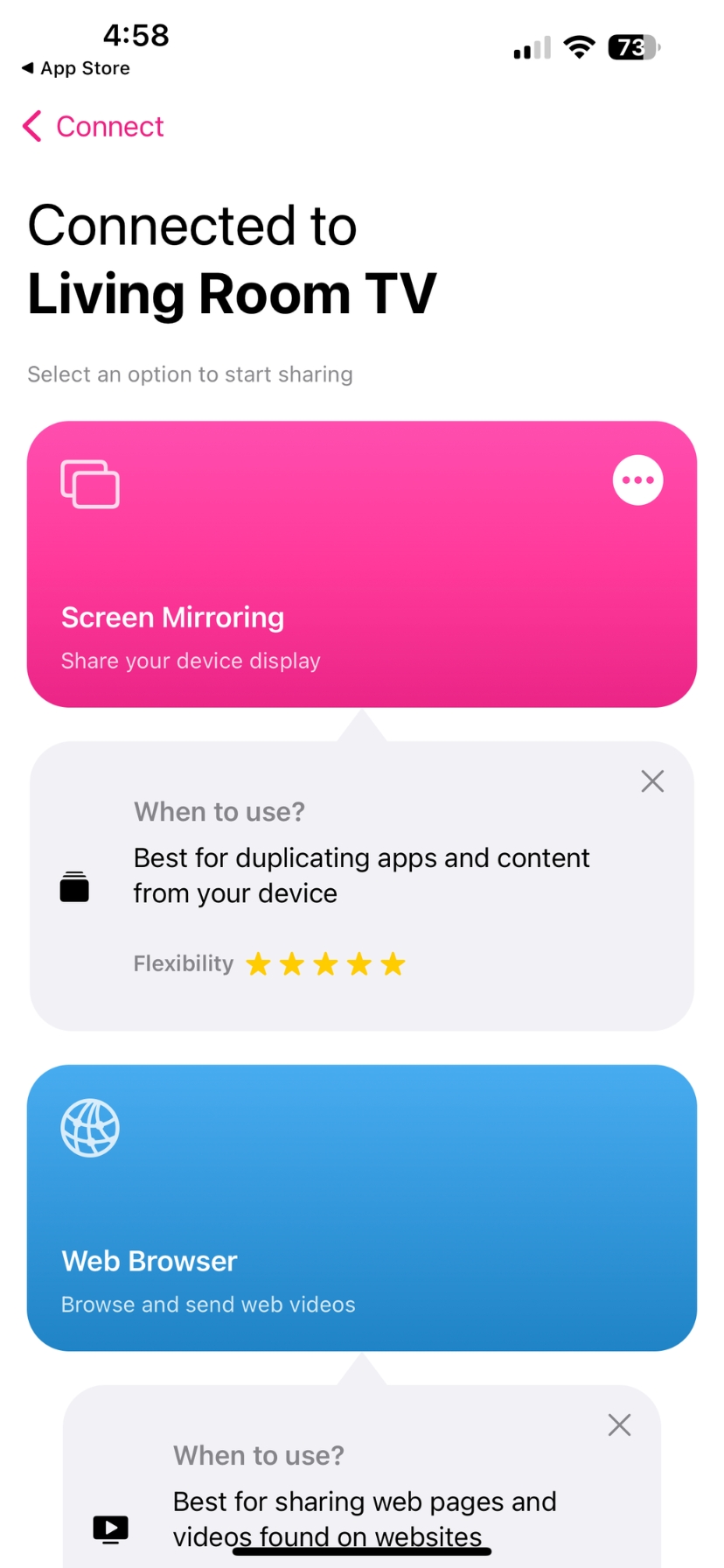 Like TV Cast Chromecast, Replica has a premium version that bills annually for $29.99. This premium version removes time limits, watermarks, and advertisements, allowing you to use the app without distractions.
iWebTV brands itself as an AirPlay from Google Chrome replacement with a dedicated in-app browser that casts videos from around the Internet. Unlike the other third-party solutions, iWebTV doesn't offer any support for personal media, yet it does charge for premium features.
Step 1: To use iWebTV, download the app and launch it.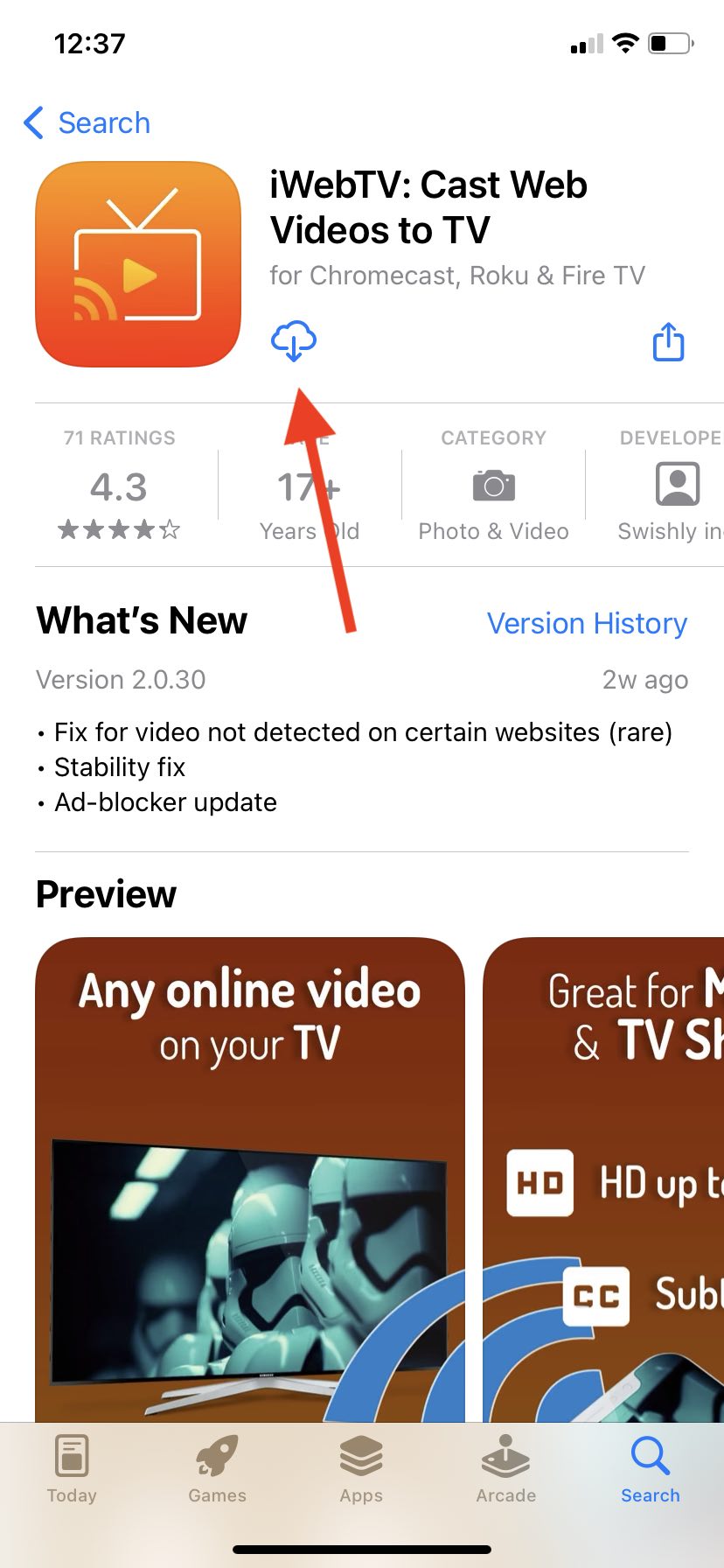 Step 2: Give the app permission to connect to devices on your local network.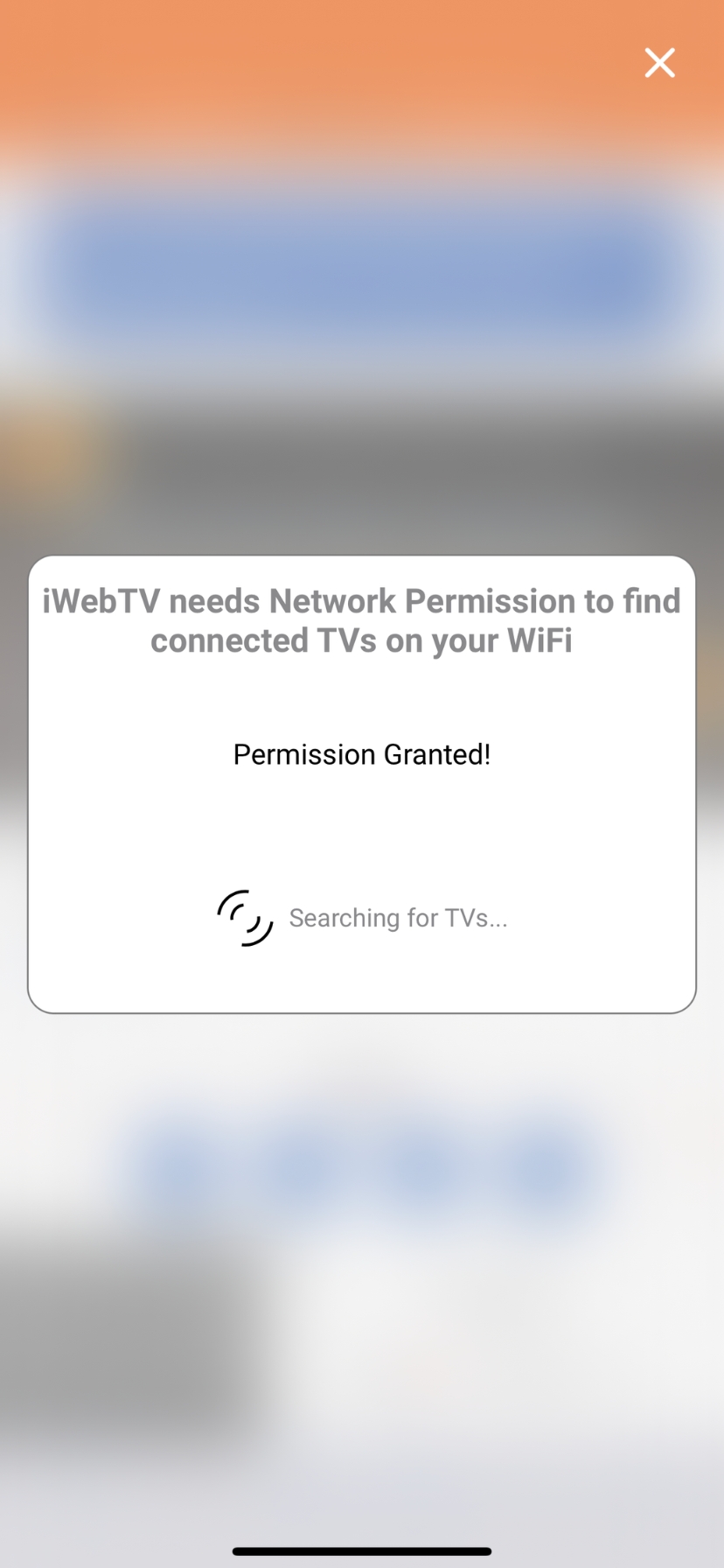 Step 3: Search for the video you want to cast by using the build-in search bar at the top of the page.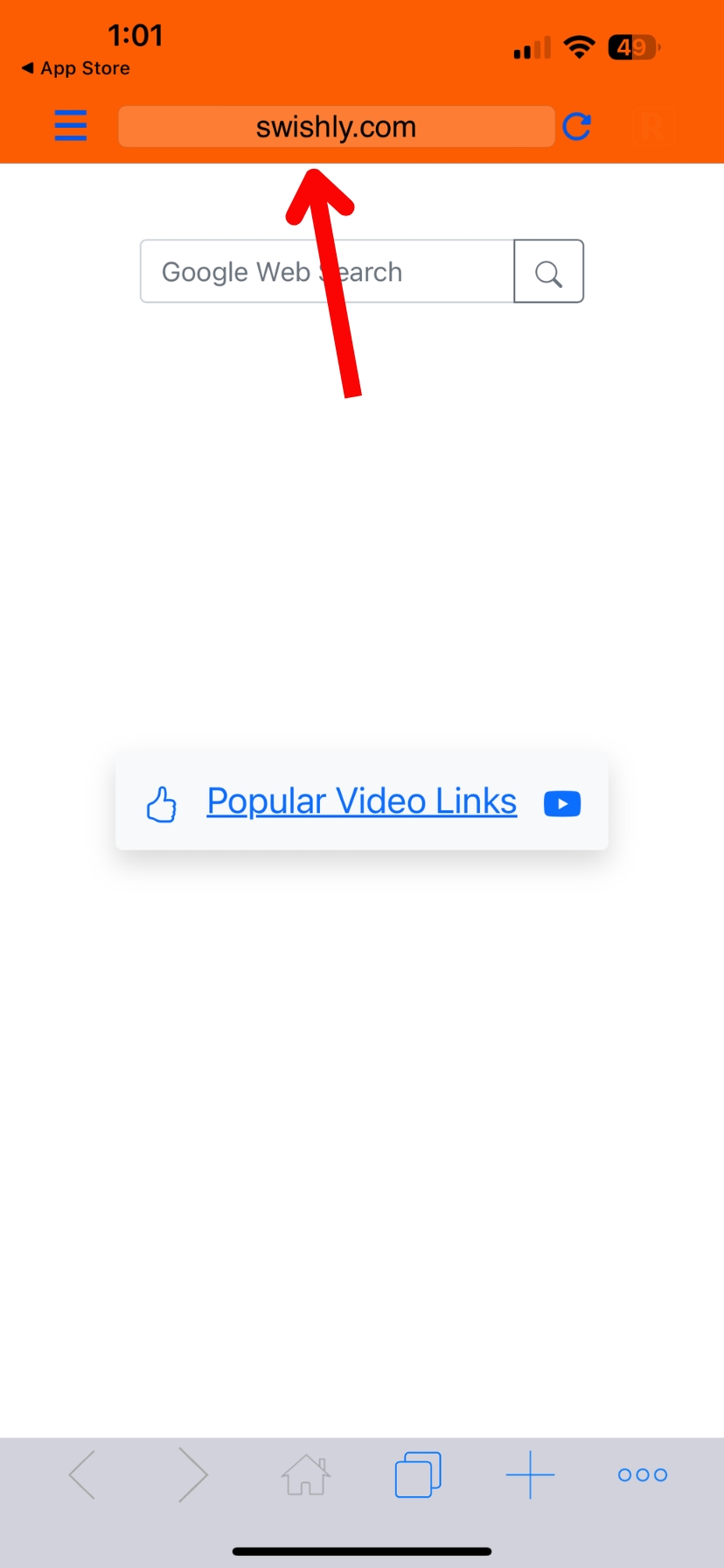 Step 4: Select a video you want to watch. Then, tap the Cast button at the bottom of the page.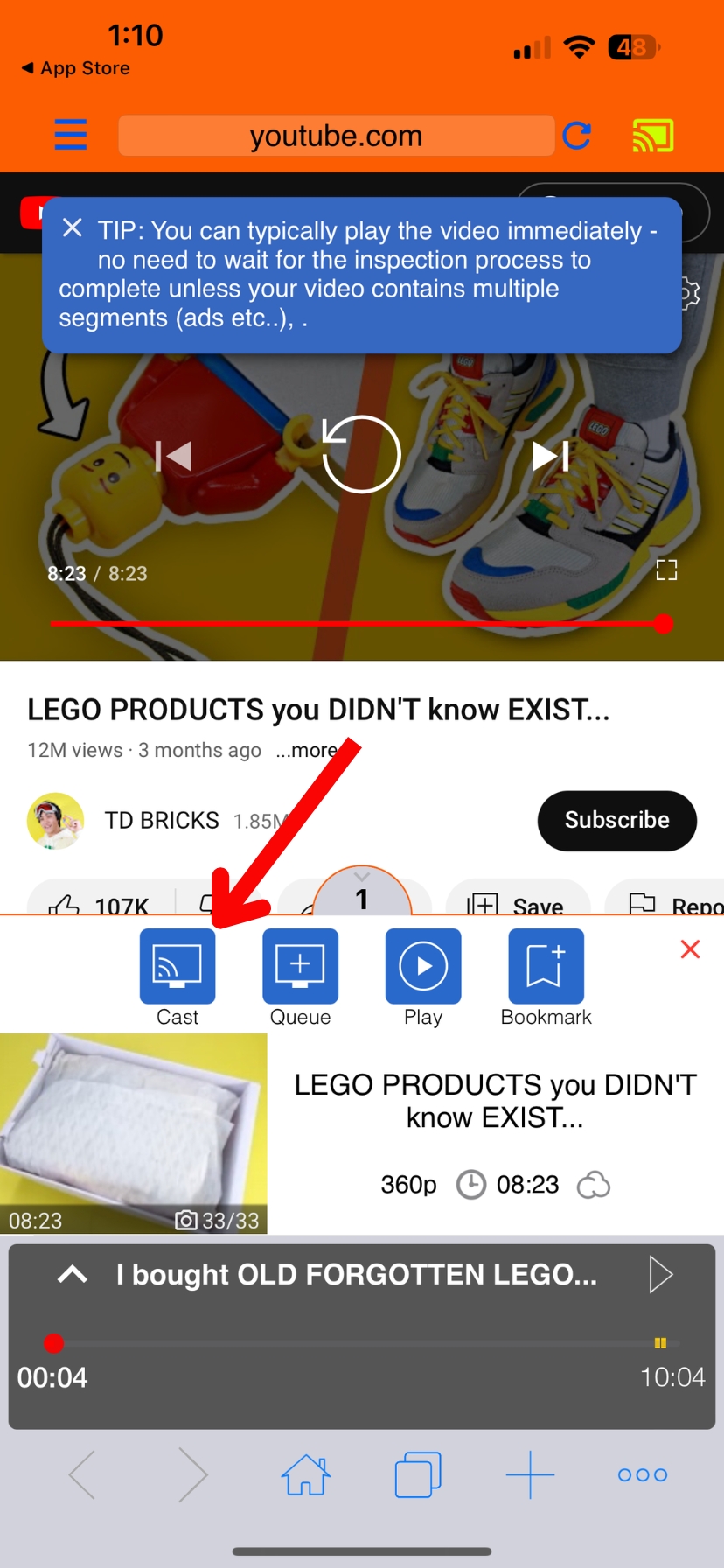 iWeb TV is as close to AirPlay from Chrome as you can get. And like using first-party Chromecast apps, you have media controls, such as play, pause, and skip. Despite a lack of extra features, the $6.99 pro version is more affordable than competitors.
Final Thoughts on Using AirPlay with Chromecast
The tech battle that continues to rage between Google and iOS users won't stop until the end of time, but that doesn't mean the two are totally incompatible. Google Home, Replica, and iWebTV all make it possible to use an iPhone with a Chromecast.
So, does Chromecast support AirPlay? Unfortunately not. But, there are a few workarounds that you can use to make it possible to utilize your Chromecast device for its intended purpose — enjoying your favorite content.
FAQs
Although a few solutions exist to share your iPhone screen with your Chromecast, you might still have some questions about the process. Here are a few common Qs and As to help you out!
Connect your Google Home app with your Chromecast device. Navigate to the video or media you want to watch in an app like YouTube, Spotify, or Disney+. Tap the cast button in the upper right-hand corner, and select your Chromecast device.
Unfortunately, you cannot use AirPlay from Chrome or Chromecast devices. You will need a third-party application to support screen sharing, personal content casting, or web-based video casting.
Download an app like Replica, which includes a screen mirroring feature. A third-party solution is the only way to mirror an iPhone screen while using a Chromecast.