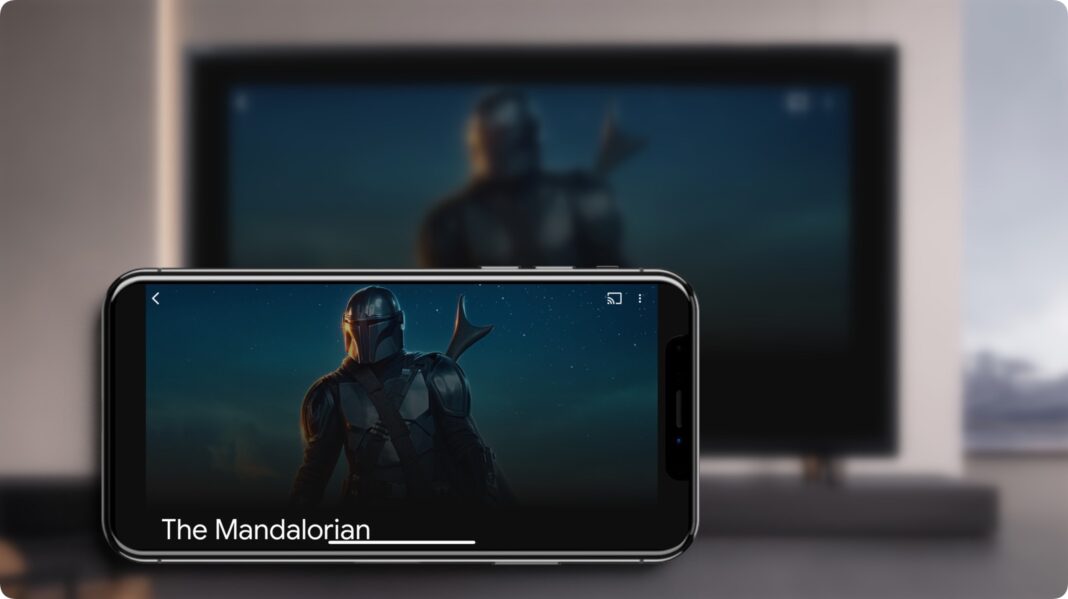 If you're ready to start casting on iPhone, you need a reliable method that doesn't lose the connection and ensures a smooth and reliable cast with high quality. There are a lot of different solutions now, and different methods for casting to your TV. You can even cast in 4K quality and with high-fidelity audio.
In this guide, we explore the best methods and those that will suit your needs and device.
AirPlay – Native Casting
AirPlay 2 is how to cast from an iPhone natively if you are looking to use an Apple TV or a device that is compatible with AirPlay 2. There are plenty of televisions on the market now that include AirPlay as an app, and of course, Apple's own devices are able to use the technology easily.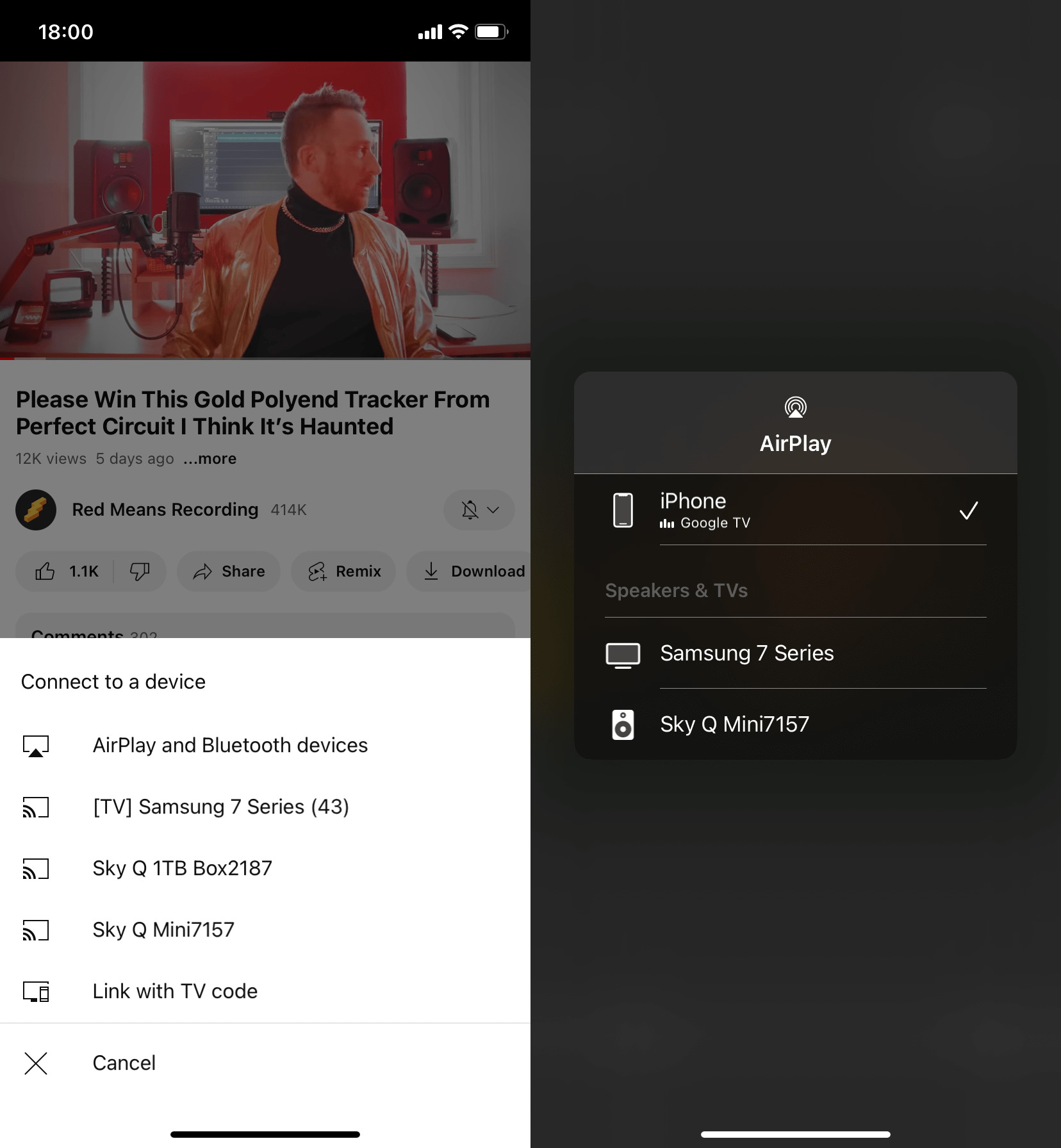 If you want to use AirPlay for your iOS cast and streaming, the simple steps are as follows:
Step 1: Check that your devices (iPhone and TV) are both connected to the same Wi-Fi network.
Step 2: Tap the AirPlay button. This may be within a different menu, requiring you to click "Share" first.
Step 3: Choose the device you would like to stream to from the list that appears. Your wireless stream should start.
Step 4: If you want to stop the stream, tap AirPlay in the app you are streaming from, and then tap your Apple device from the list to disconnect.
As well as this method of casting from an app, AirPlay also allows you to use screen mirroring from your iPhone. This way you can show messages or photographs on your screen, for instance. The steps to do this are slightly different from those above. You need to open Control Centre and choose the Screen Mirroring option. From there, you can set your chosen device to display your television screen and then everything you do on your device will be shown.
Chromecast – A Third-Party Option for Casting
Wondering how to Chromecast from iPhone to TV? Even though Chromecast is made by Google, a competitor of Apple, the two devices can work together. That said, there may be issues from time to time. Understand that knowing how to cast from iPhone is very similar to casting from other devices such as Android devices. Recent iOS versions have seen some issues. One common problem is the iPhone no longer being able to discover the Chromecast device.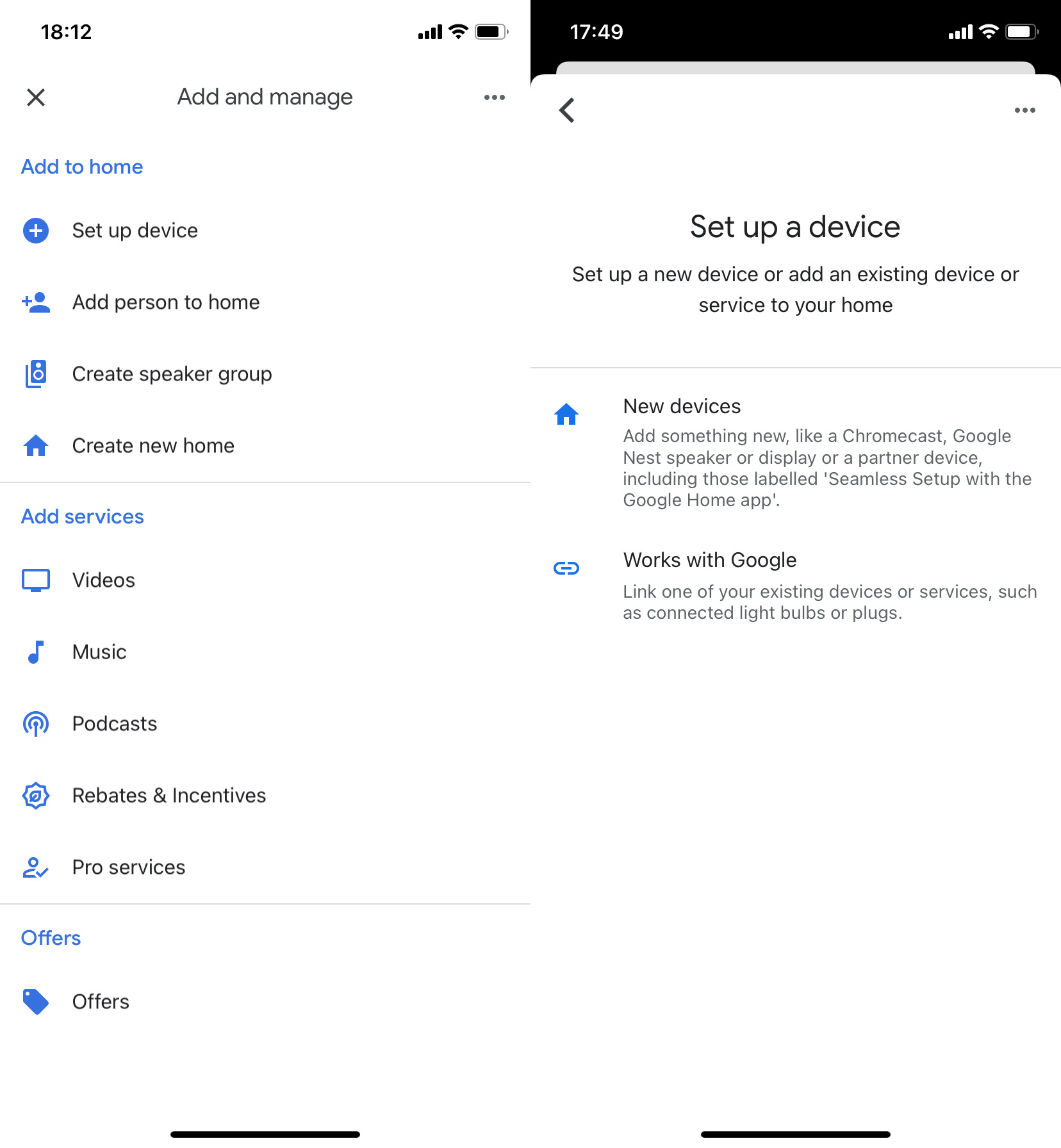 There are some caveats, you need a TV that can accommodate your Chromecast (it just needs an HDMI port) and both devices (iPhone casting and Chromecast) need to be connected to the same Wi-Fi network.
Chromecast is built for those who want to cast their devices. It can allow you to connect many different apps and devices and has a remote control, so you can use it a lot like any other television service. It is basically a way to turn a non-smart TV into a Smart TV.
Knowing how to Chromecast from iPhone to TV can be even easier with modern devices. A lot of current televisions also have Chromecast support inbuilt. This means that users can enjoy the same functionality without having to use a physical device plugged into the HDMI slot.
Chromecast with Google Apps
Google has its own suite of apps that, of course, work well with Chromecast and help you to unlock its full potential.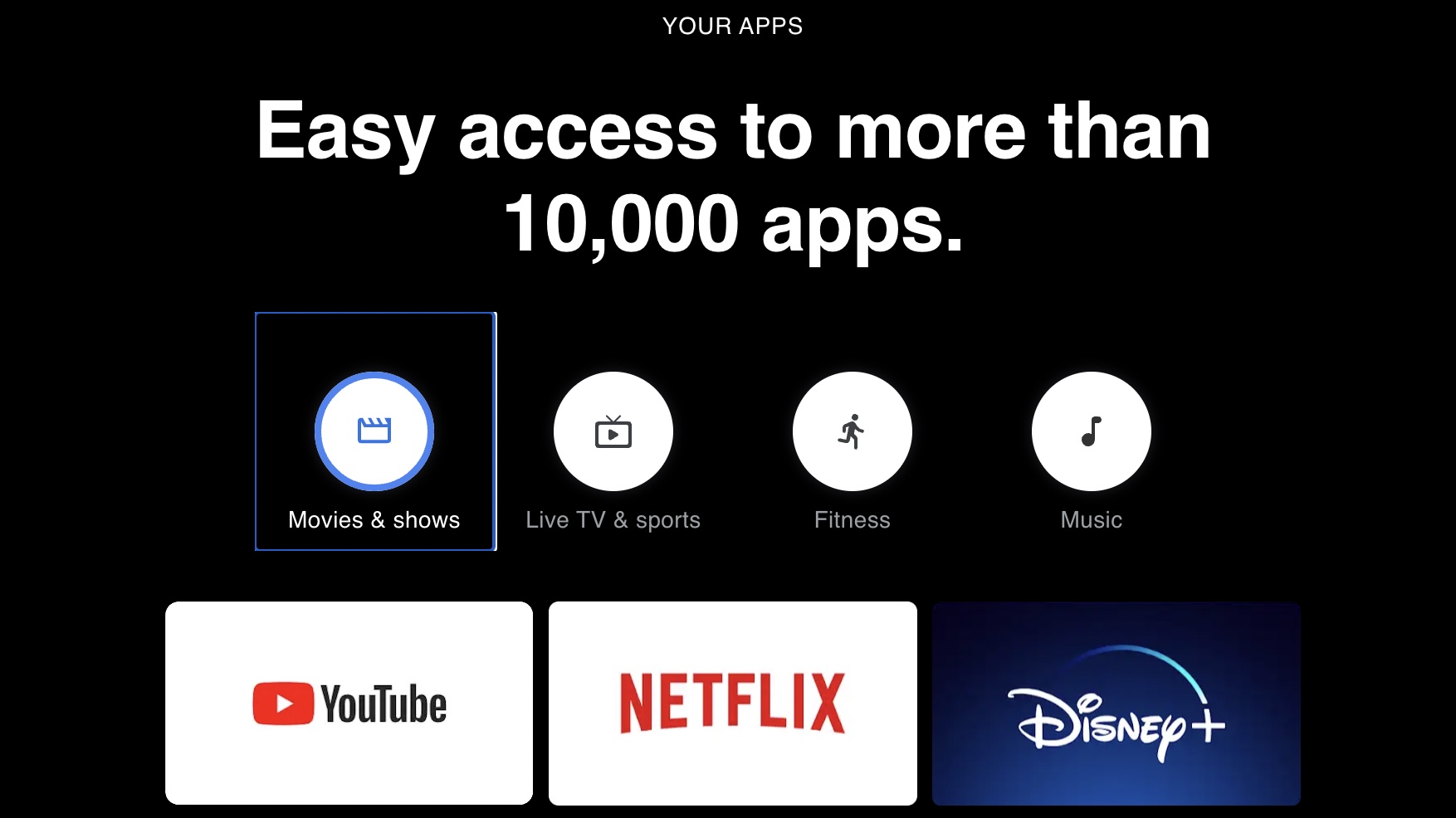 The Google TV app also allows you to cast directly to your television.
Step 1: Open your Google TV app on iPhone or another Apple device.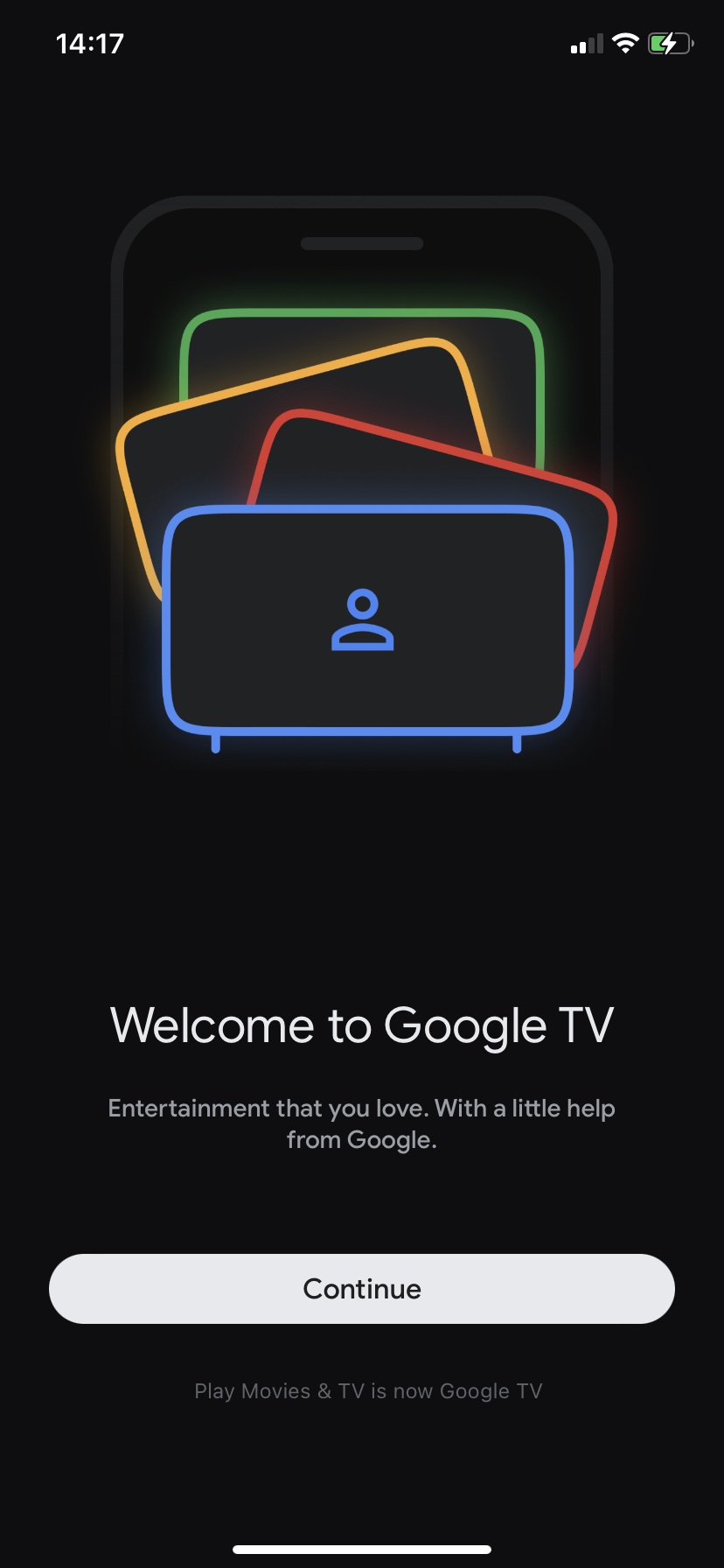 Step 2: Choose the show, movie, or video from the library on the Google TV app.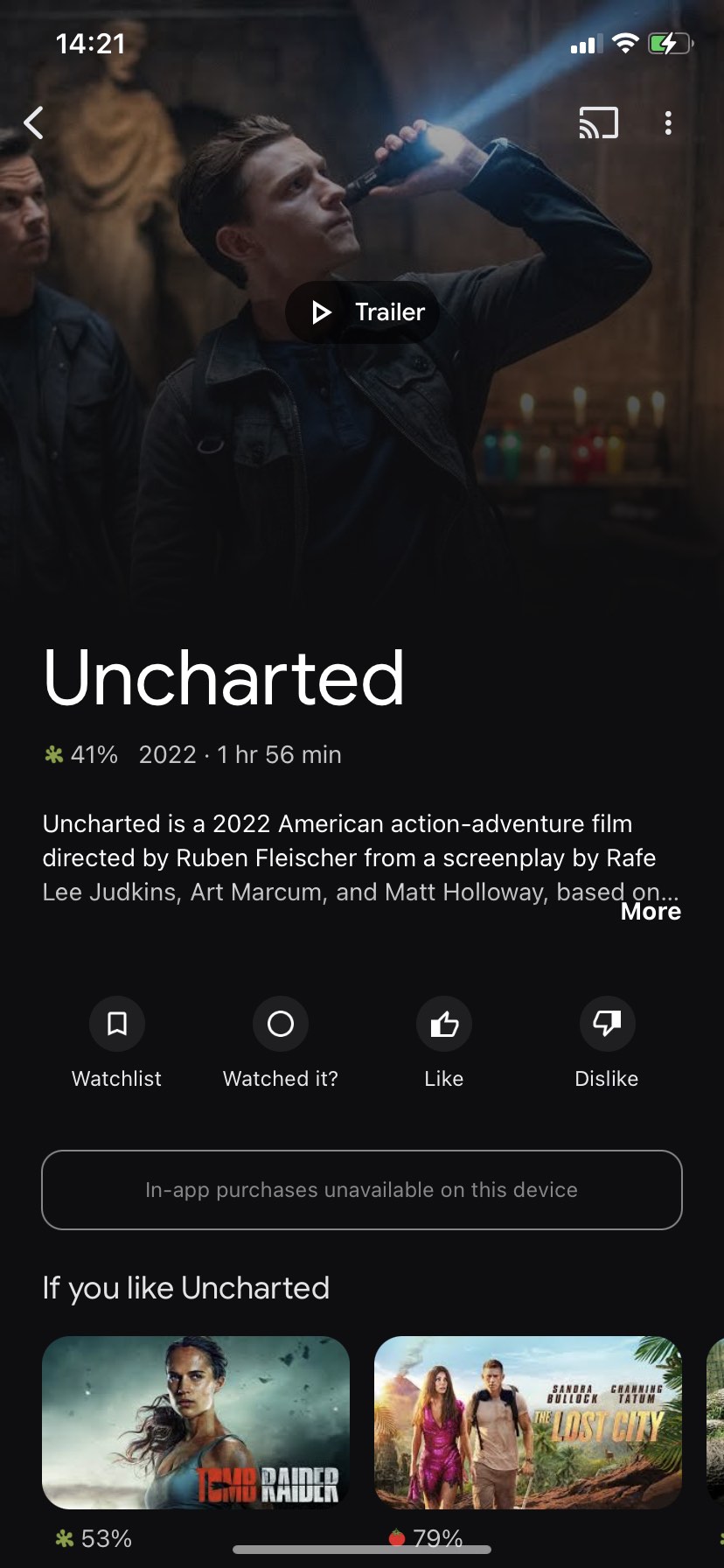 Step 3: Tap Cast.
Step 4: Choose your Chromecast as the device when the list pops up.
Step 5: Hit the Play button and it will start to stream.
Google's own website explains that "only Chromecast devices with access to the built-in Google TV experience are the 'Chromecast with Google TV' devices". These devices can stream in up to 4K HD ensuring the highest possible quality, but the 4K Chromecast is the most expensive on the market. If you're happy with 1080P you can save some money.
Google TV is a streaming service within itself, it connects television channel accounts, Netflix, and other services. In this way, it can create one simple solution for loads of media to stream and display on your device. Also, it allows you to connect your iPhone and play your own videos, and presentations.
Using Third-Party Apps
There are also many different third-party apps on the market that help you to connect your iPhone to your TV using Chromecast. Even older televisions can benefit from the streaming technology offered. Many of these apps show how to cast iPhone to television.
Apps such as "TV Cast Chromecast" and "TV Mirror for Chromecast" are examples, along with Replica. Replica allows you to stream on many different devices, and as well as Google Chromecast, Amazon Fire TV, and Android TV are supported too. Casting from iPhone is simple and possible on devices that aren't "Smart" such as older televisions.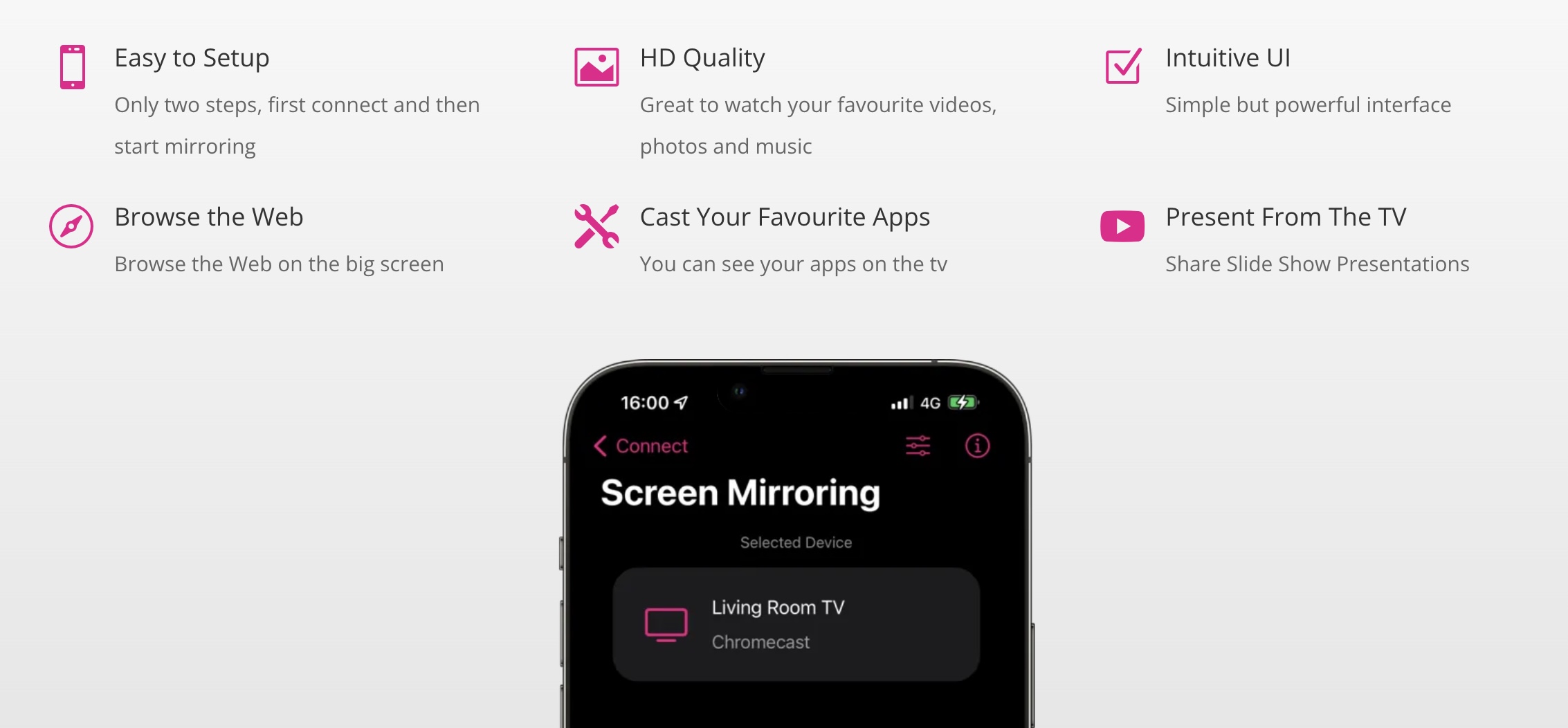 Replica has a very simple layout which makes it easy to start streaming from your device and allows you to cast from YouTube or other apps and even show presentations on a bigger screen.
How to cast from an iPhone using Replica:
Step 1: Ensure that your iPhone and Chromecast are connected to the same Wi-Fi network.
Step 2: Download the Replica app.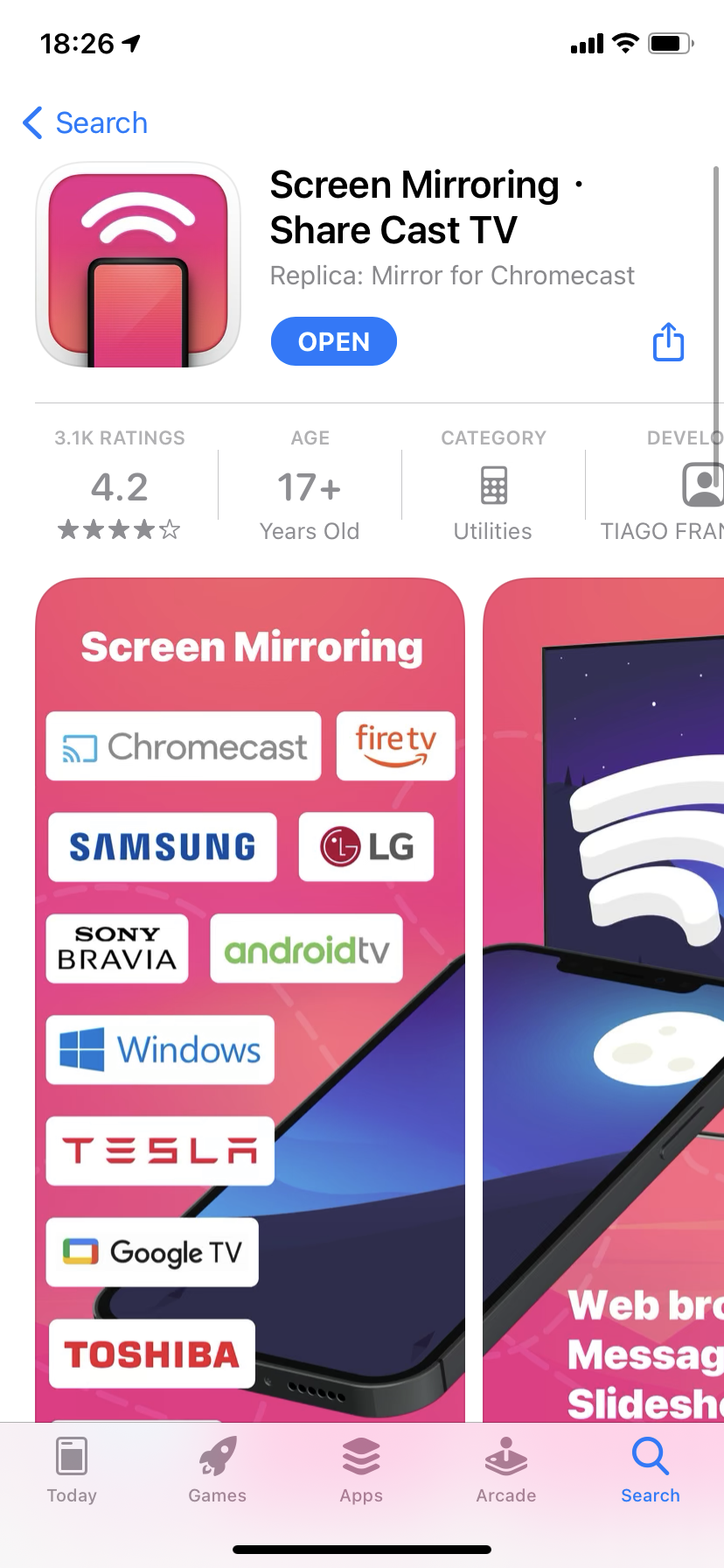 Step 3: Open the Replica app, and choose your Chromecast from the list of devices that comes up.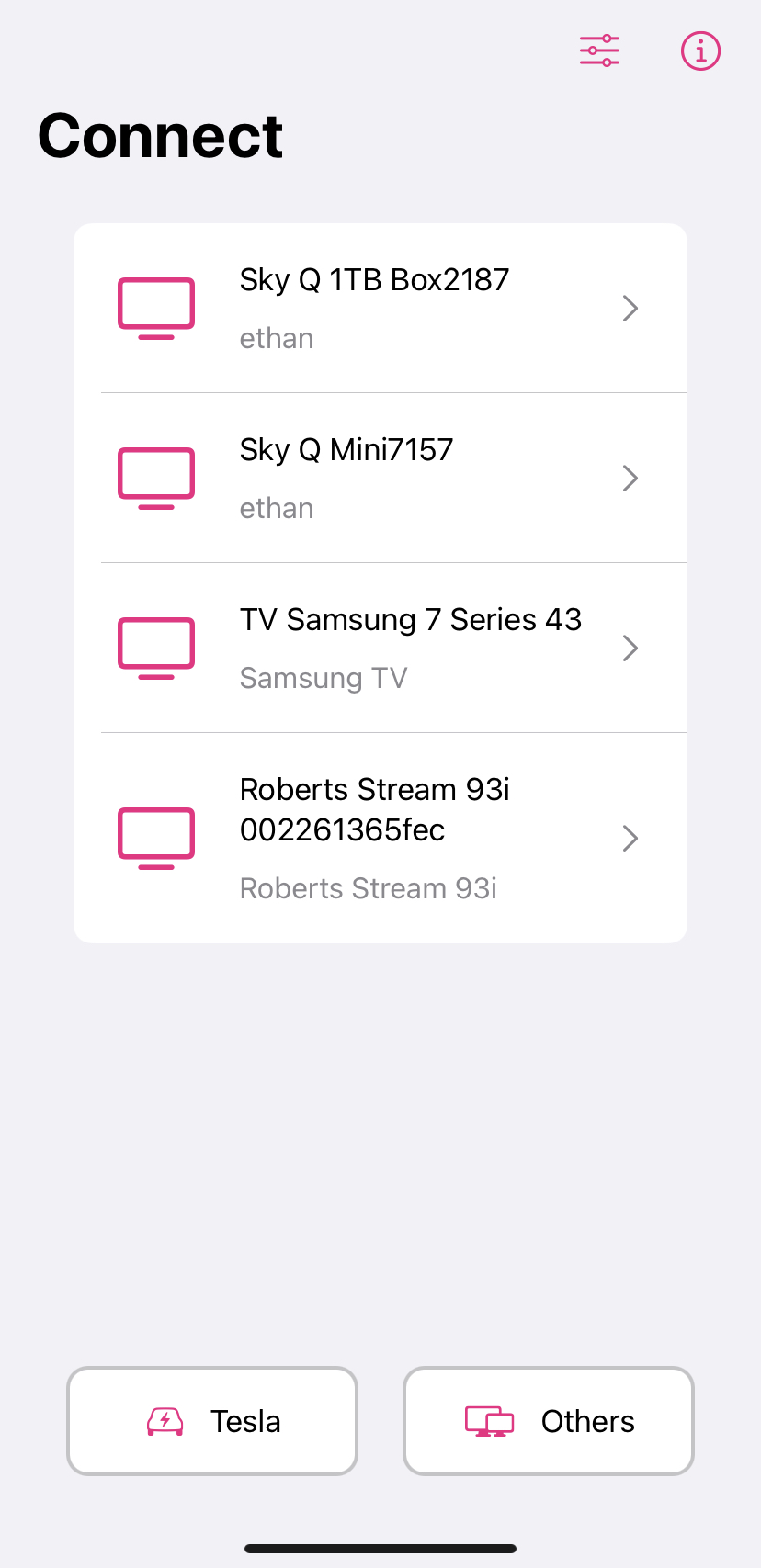 Step 4: Press "Cast Screen Mirror" to allow you to start casting what is on your iPhone.
Step 5: Press "Start Broadcast" when you are ready and it will pop up, you can then navigate to your photos, video, or even your other apps to mirror what's on your iPhone.
On some third-party Chromecast iPhone apps, it is possible that some of the copyrighted content will be blocked. This comes from the makers of the streaming services, so there's not much any casting app can do about it. Luckily with methods like Google TV, it is easier to verify that you have an account and permission to watch the stream from Netflix or other services.
Other Wireless Ways to Stream
There are a lot of other ways in which you can get content played on your device, even if it is old. Roku and Amazon's Fire Stick have ways to stream and connect to your iPhone, too, as well as many other devices from smaller manufacturers. Roku, Amazon, and Chromecast devices are better than the small manufacturers, which don't tend to offer a good level of support.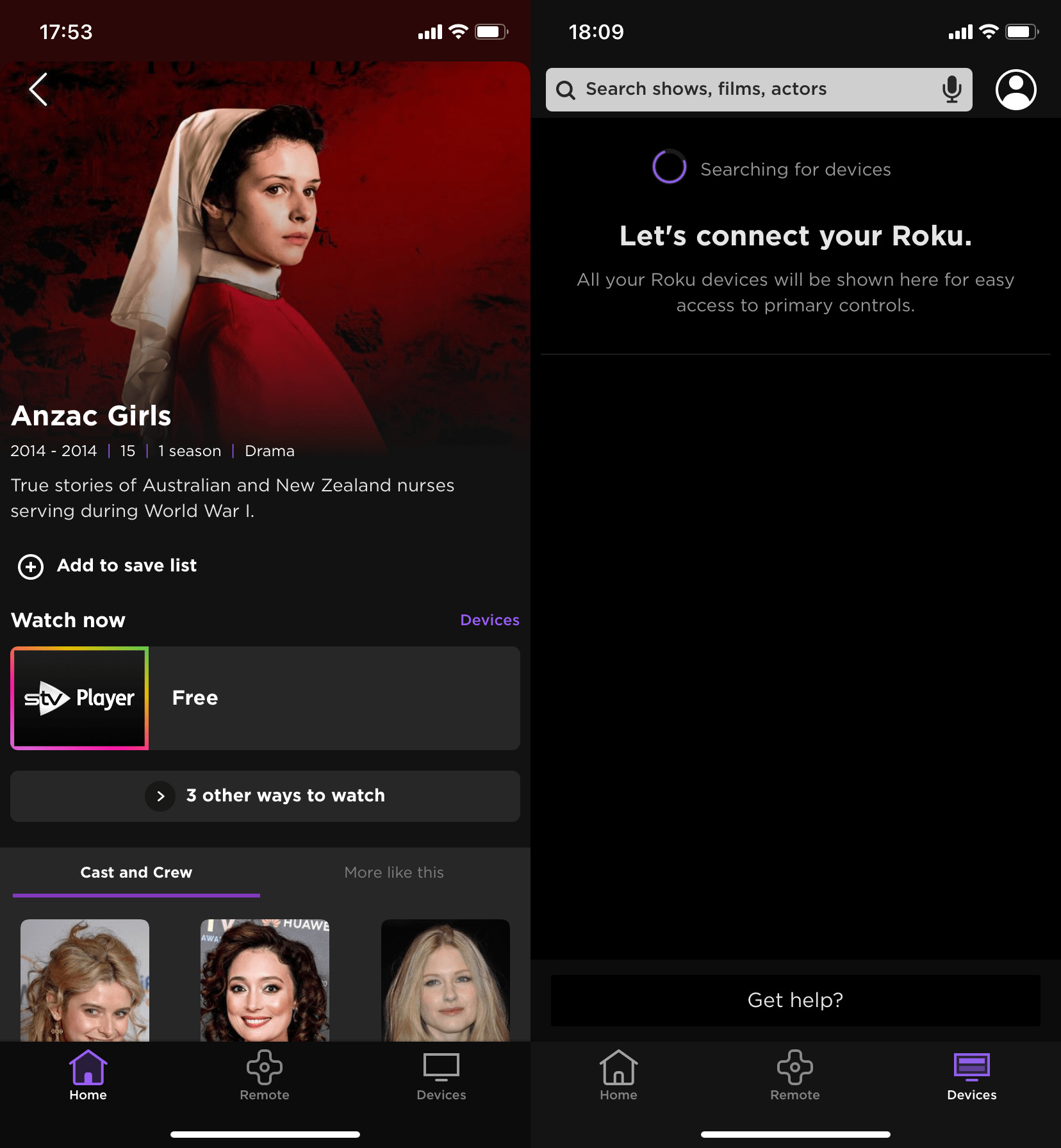 On Roku, you can simply select the "Screen Mirroring" function from System Settings, and then you will be able to choose the device, your iPhone. There are a few Roku models that aren't capable of doing this. You should buy a newer model if you are going to go down this route. Also, make sure it allows you to mirror your screen.
Fire Sticks don't have screen mirroring enabled by default, but within Settings, you can press the "Enable Screen Mirroring" control. This enables the mode. Then you can choose your Fire Stick as a device when you use Screen Mirroring on your iPhone's "Control Center". It is not as intuitive a method as some other devices, so it might be wise to download a specific app, such as AirScreen. This is available on the Amazon app store and it makes it easy to cast to the device (iPhone).
Of course, if you have a Smart TV, it is possible that this functionality is already a part of your package, and you do not need to add a Chromecast or other device. Manufacturers such as LG are including "SmartShare" technology. This can allow you to stream video and share the contents of your screen in real-time, with minimal lag.
HDMI Cable: The "Old Fashioned Way"
While a lot of us are looking for wireless solutions to our problems, using cables can still be one of the most reliable ways to cast from your iPhone to your TV. Most televisions made in the last 10 years or even older models have an HDMI connection, and this can be used to your advantage.
This method will just show whatever is on your iPhone screen, so it is suitable for both screen mirroring and casting from apps. This includes video streaming apps. There are very few device requirements for this, but you need an adapter. The lightning cable to HDMI adapter allows you to charge your phone at the same time as casting. This can ensure your battery doesn't drain. Streaming and casting can be demanding for your device's battery.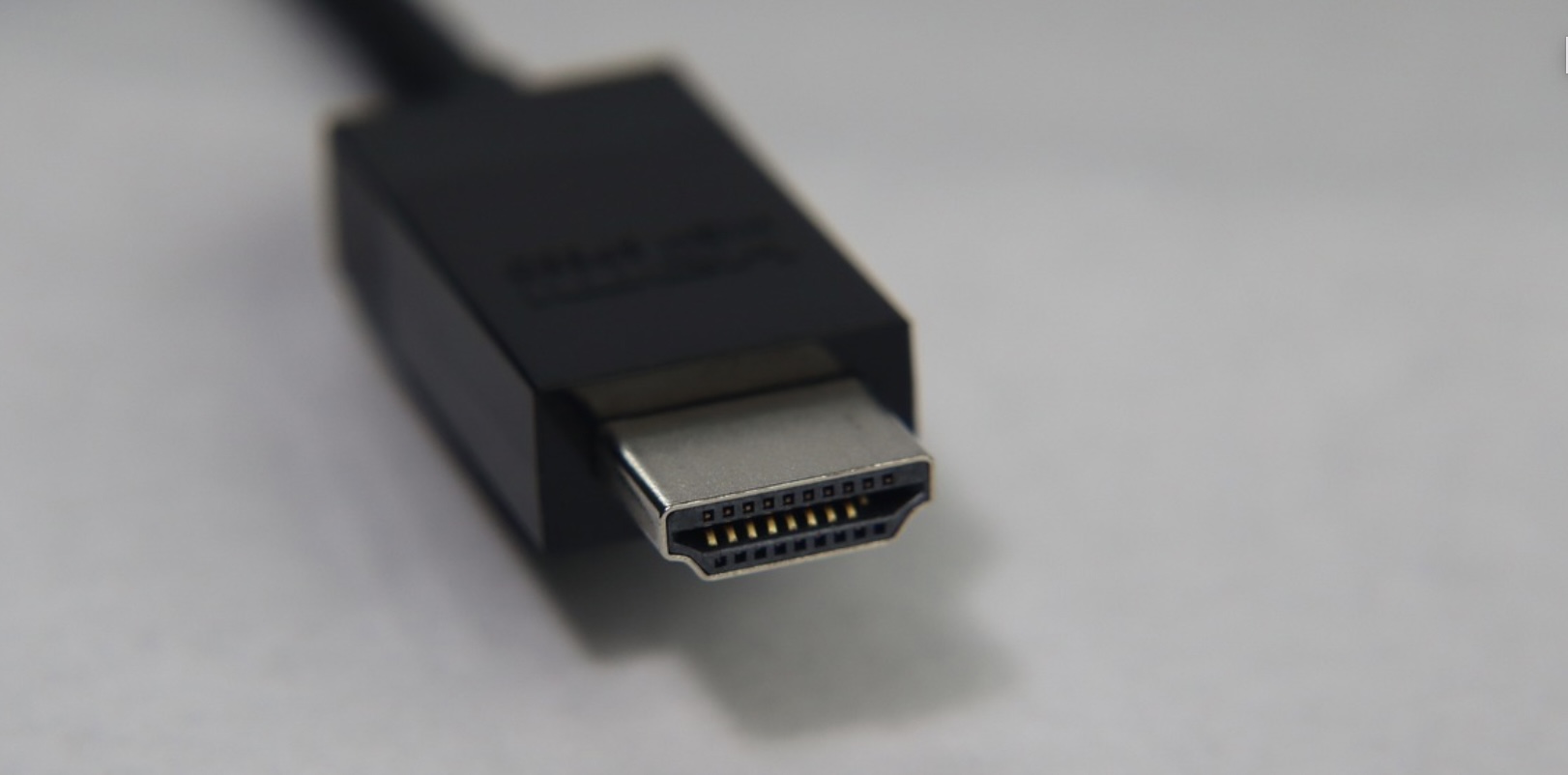 Once you use a lightning to HDMI adapter, you just plug in the HDMI cable and select this as your input from the television. All TVs are slightly different in terms of how you do this.
There are downsides to this method. You can't walk around with your device while it's casting, and depending on the TV it is possible that the connection will drop. Sometimes it doesn't display natively as a full screen. You don't get much control over the stream in this way from your device, and it isn't great for showing apps or images for that reason.
Conclusion
The best methods to cast your iPhone to your television depend on a few factors. These include which TV you have and which device you are using, plus the kind of content you want to display. For instance, you may be looking for a way to cast incredible 4K HD content. For this, you need a method such as the newer 4K Chromecast models, that makes it easy to watch the highest quality videos.
If you want a wireless method then Chromecast can be one of the best options. There is a lot of flexibility and support for the iPhone as well as other devices.
FAQ