Since AVI is a Microsoft proprietary format, a default macOS installation does not support it. The issue can be resolved by using a video player for Mac, of which there are plenty. A third-party multimedia app can be downloaded as a .dmg or found on the App Store. Either way, you don't just want to get a random player – it's wise to pick out the best combination of features. The cost is also a significant factor to consider.
1.

Free AVI Player for Mac: Elmedia Player

Elmedia Player is the ideal tool for playing AVI files, as well as a wide range of other file types. Elmedia Mac AVI player lets you customize your playback with a selection of settings to fine tune your content. In addition, it's compatible with AirPlay, meaning that you can easily play videos and audio on an external screen. It handles a huge range of different file types, and all without any need for conversion, letting you easily access all your content.

Once downloaded from the official website you can quickly start playing files thanks to an easy and intuitive setup. Elmedia is available from the App Store, in both free and paid versions, both of which handle the same range of files. For full usability, invest in the PRO version for a selection of additional features such as automatic screenshots, playlist exporting and more.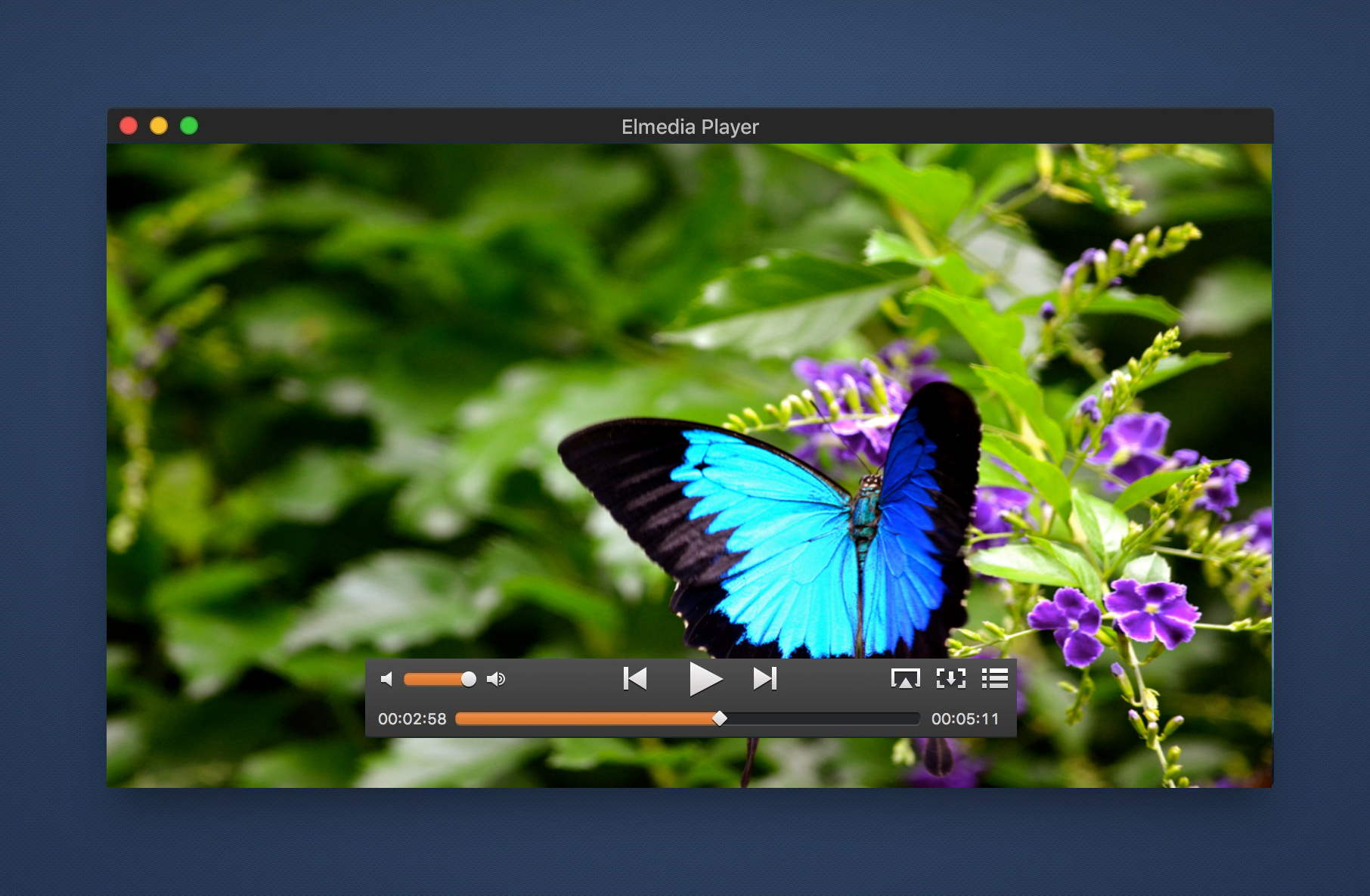 Pros:
Huge range of supported file types
Compatible with external devices
Customizable playback
Screenshot option
Easy file and folder management
Cons:
Only PRO version has complete range of features.
Top features:
Compatible with most media formats, including AVI
One-click streaming over AirPlay and DLNA
Opens external audio and subtitles with sync
Playback options, such as playback speed
Advanced audio and video configuration
License: free version available, PRO can be purchased for $19.95
Platforms: macOS only
2.

JustPlay

JustPlay is a simple, inexpensive player, but it's practical and well-designed. Playlists, bookmarks, audio visualization, external audio, subtitles, and detailed audio/video options are all included. Play MOV, WMV, MKV, and many more codecs. It works as an MP4 player Mac app as well.

JustPlay is perfectly capable of HD playback. If you need to find subtitles, there's a built-in search function. The app will remember any options you chose for a given file – like added tracks and the previous position on the timeline.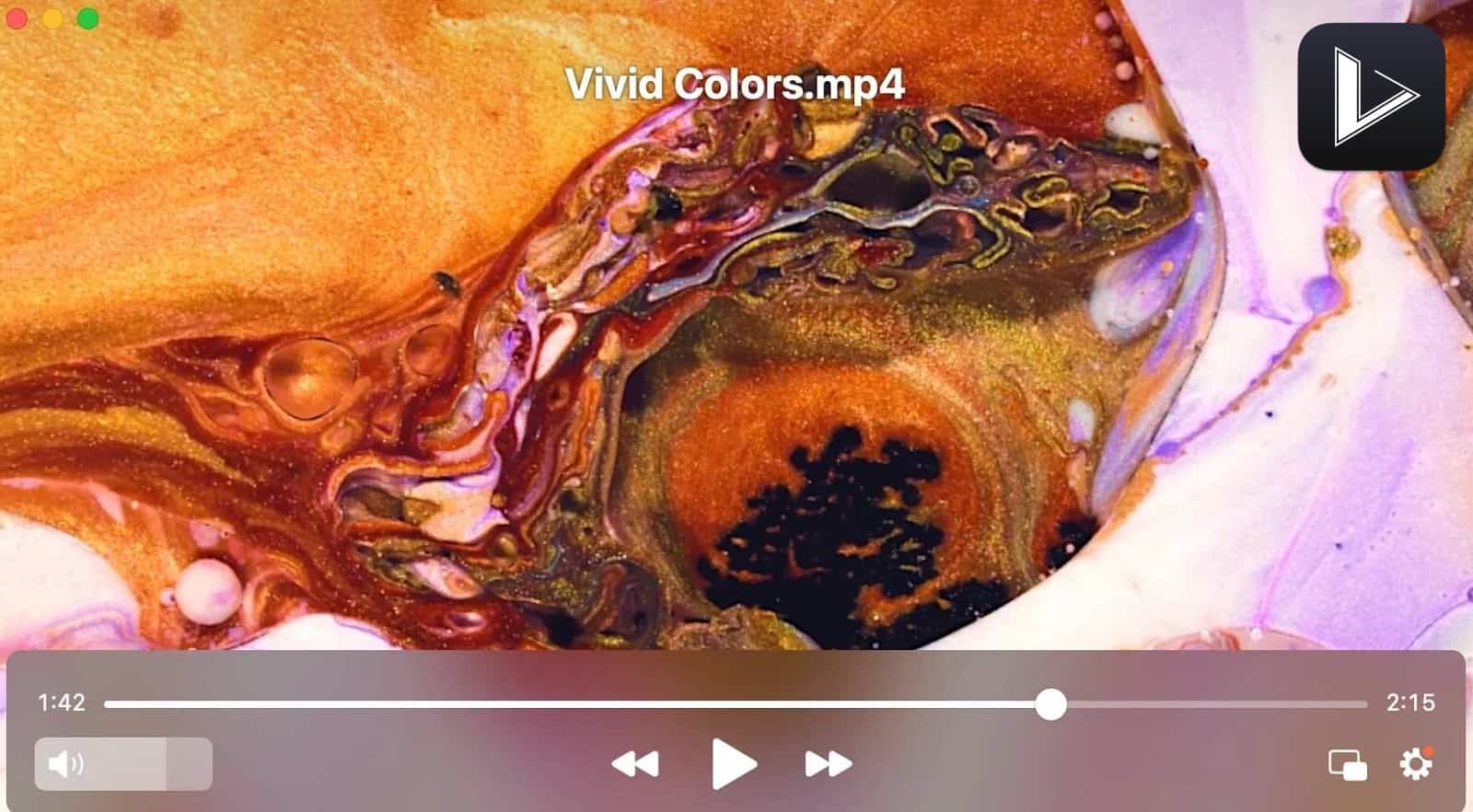 Pros:
Handles wide range of different file types
Selection of subtitle options
Effective playback speeds
Cons:
No export features
Basic Blu-ray playback
Top features:
Supports nearly any media file
Video tuner with color correction and brightness
10-band audio equalizer with presets
Saves playlists and bookmarks
License: costs $4.99
Platforms: macOS
3.

Aiseesoft Free Mac AVI Player

Aiseesoft is a straightforward AVI file player for Mac that offers a range of different tools for playing audio and video. The settings are fairly limited compared to some of the other options we've checked out, but it does offer basic playlist and management settings, as well as some customizable playback options.

Unfortunately, there are some limits with the free version. If you want compatibility with all file types, you'll need to invest in the paid version. It does also offer a good range of settings for Blu-ray playback.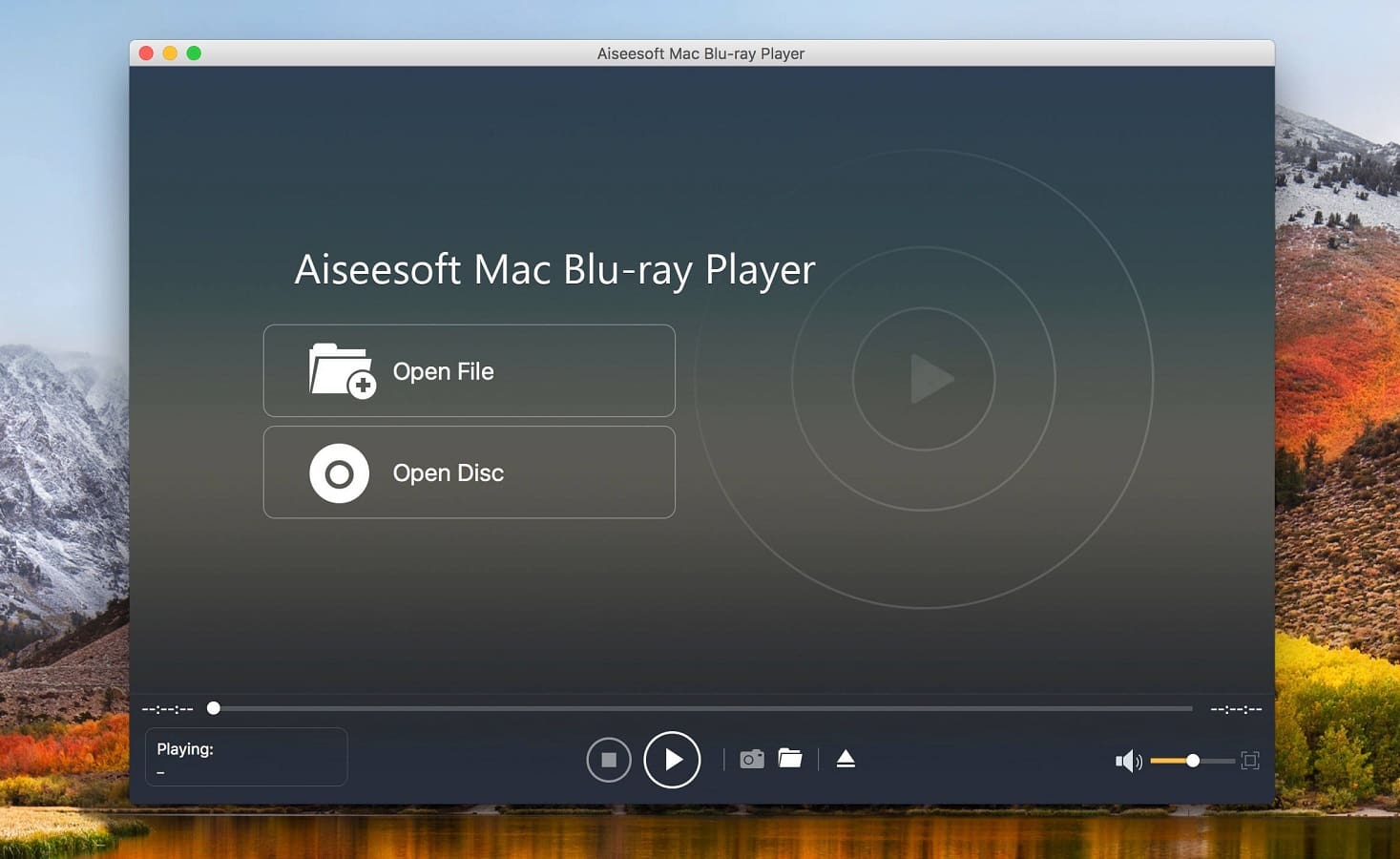 Pros:
Blu-ray supported
Snapshot feature available
Supported in a range of different languages
Cons:
Free version can only handle a limited selection of different file formats
Top features:
Blu-ray compatibility
Full HD, Ultra HD playback
Lossless audio functionality
License: free trial version, $36.00 for a lifetime license
Platforms: Mac, Windows
4.

VLC Media Player

VLC is one of the best known media players, with good reason. As an open source player, it's been modded by developers all over the world, and today it has compatibility with a range of additional plugins to customize use. It's also available completely free. VLC handles a huge range of different file types, works with AVI for Mac, and offers users plenty of playback features to customize your content. It's also compatible with a few different external devices such as AirPlay.

In addition, VLC lets you stream content directly from online sources, removing the need to download or convert audio and video. The only drawback about VLC is the fact that it's not great on usability, with a display that isn't especially user-friendly and at times confusing.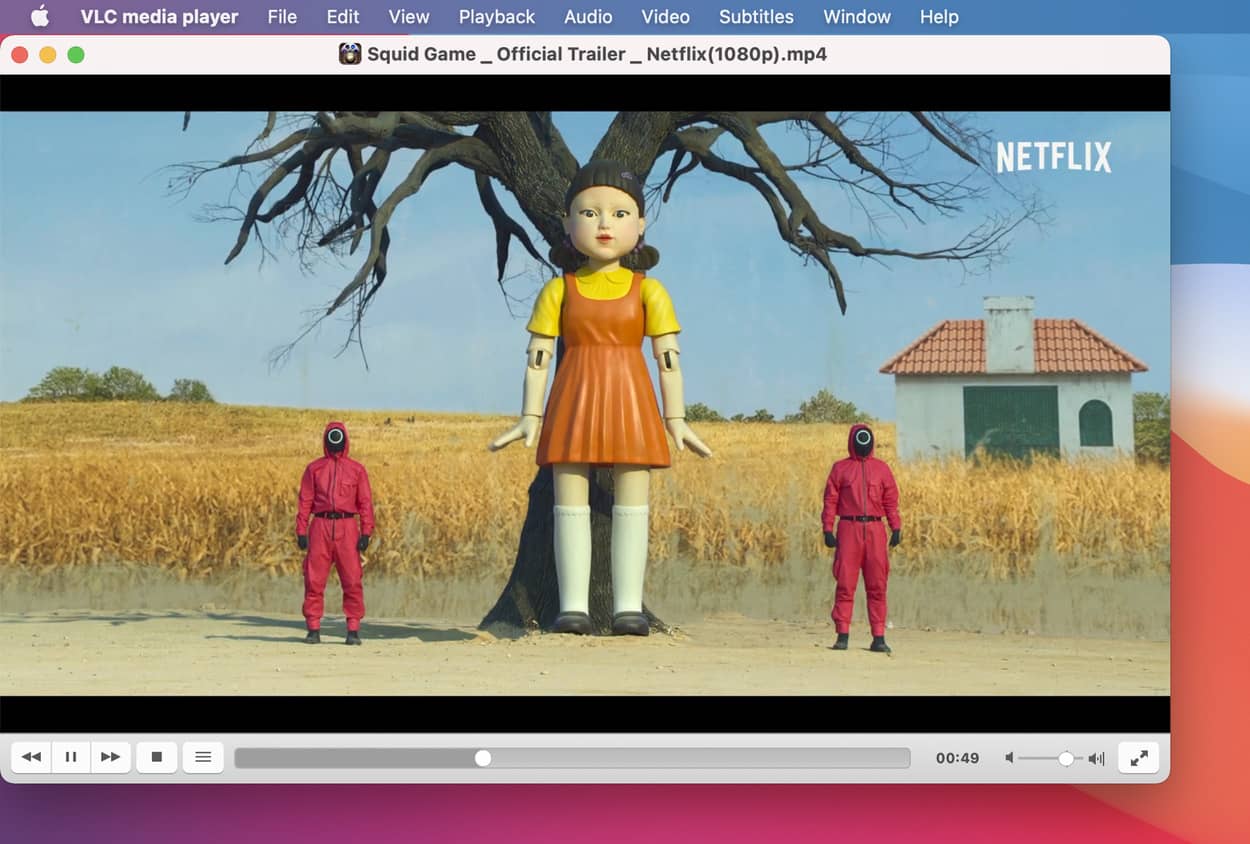 Pros:
Handles massive range of file types
Available completely free
Stream from online sources
Cons:
Display can be confusing at times
Top features:
Wide range of plugins lets you customize depending on what you need
Functions as a video downloader, letting you save content
Plays internet radio and podcasts
Audio normalization lets you balance audio playback
License: free
Platforms: Mac, Windows, Linux
5.

Macgo Free AVI Video Player for Mac

Macgo is a basic AVI media player Mac option that doesn't offer as much as you might hope for given how much it costs. The player has increased its price recently, and you may want to choose a different option. Macgo has plenty of basic features available in free version, which will let you play a number of different file types.

They also claim they have removed AVI protections, so you will have no problems playing AVI files. Another drawback of Macgo is the fact that it uses up a large amount of CPU. Add to that the fact that it doesn't have a feature for adjusting power usage, and you may want to look into other player options.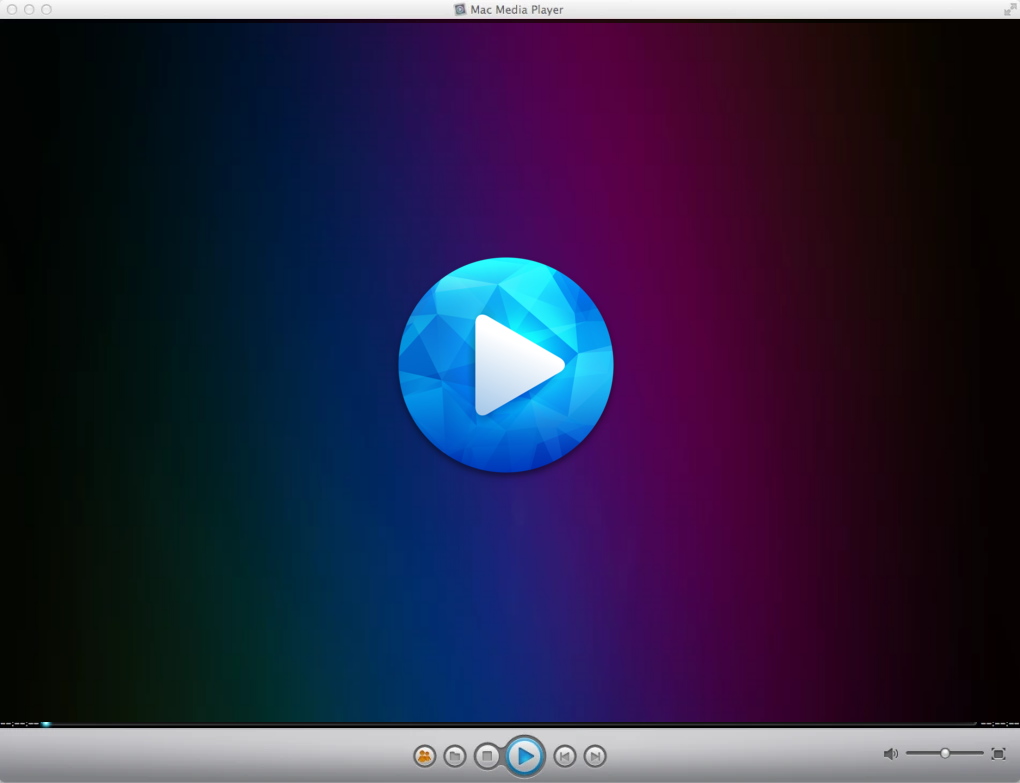 Pros:
Easy to use
Compatible with Blu-ray
Easy to adjust playback options
Cons:
Expensive
High CPU usage
No power adjustment
Top features:
AVI protection removal
DVD menu support
License: free
Platforms: Mac, Windows
6.

Movist

Movist is an affordable, effective player that you can get for just $5. You get a lot for your money, with an effective interface that lets you make the most out of the player. There are plenty of customization options, including subtitles and playback levels. File and folder management are straightforward, and you can create playlists easily.

There are a few extra features that can't be accessed from the free version. If you want to stream content directly from websites you'll need to invest in the full version, and the same goes for the network server option. Otherwise, it's got pretty much everything you need, and works fine with AVI files.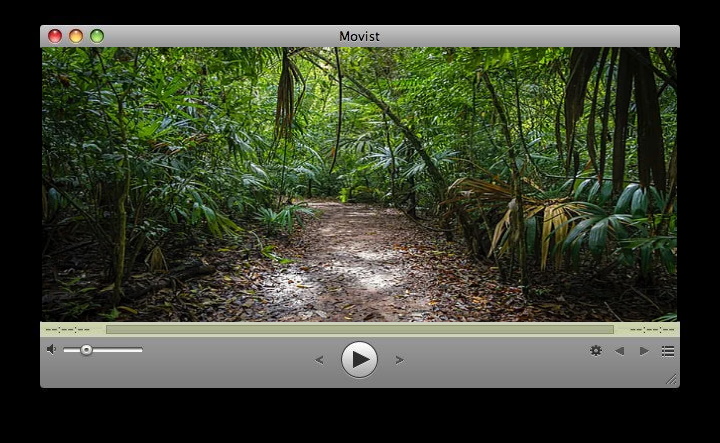 Pros:
Easy to use
File management is straightforward
Range of different subtitle options
Cons:
Full list of features is only available with paid version
Top features:
Extensive subtitle configuration
Playlist auto-filling and export
Unique, robust interface
License: $4.99 on the App Store
Platforms: macOS
7.

5KPlayer

5KPlayer is another one of the AVI video player for Mac options that have been around for a pretty long time. You can download it for free and immediately start playing a wide range of different file formats. 5K is also compatible with some online streaming services, meaning that you can use it to play videos directly from YouTube. A conversion tool is available, though given the player can automatically handle most file types, it's generally not necessary.

We have to mention that many users have complained of how intrusive 5K is, with endless popups. In addition, for some reason it's extremely difficult to remove it from your system if you want to get rid of it. You may want to check out some of the other player options we've looked at.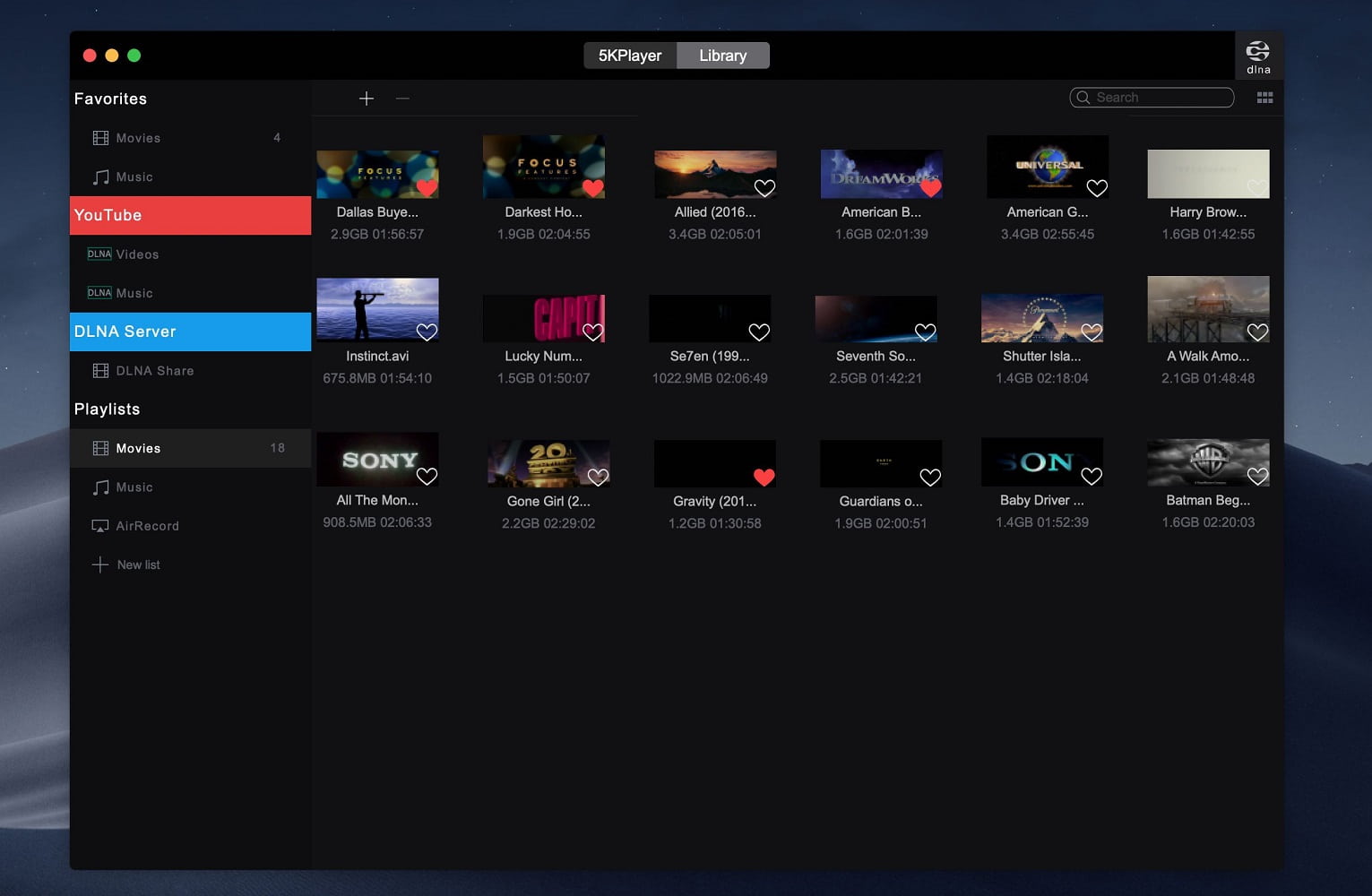 Pros:
Handles plenty of file types
Play directly from streaming services
Conversion tool
Cons:
Very hard to remove from system
Irritating popups
Top features:
Wireless streaming to Airplay and DLNA
Play online radio and DVDs
Download videos directly to your device
License: free
Platforms: macOS, Windows
8.

Cisdem Video Player

Cisdem is a fairly straightforward free AVI player for Mac that handles plenty of different file types. Playlists can be put together and organized, and playback settings can be managed independently, useful when listening to music. Cisdem also offers a screenshot facility, letting you save images of the video you're playing.

And advanced hardware acceleration ensure smooth playback. While you get a certain amount of usability for free, you do still need to pay if you want the full version. On top of that, some users have reported that there have been problems with the subtitle options on the player. The other thing to mention is that Cisdem has a conversion tool, which some users might find handy.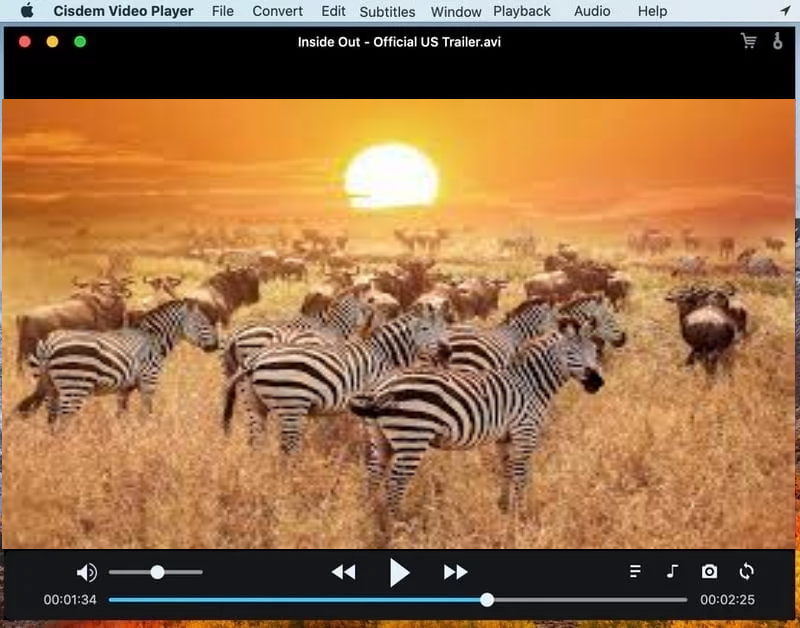 Pros:
Lots of file types
Removable playback bar
Conversion tool
Cons:
Issues with subtitle functions
Full features are only available with paid version
Top features:
Plays many formats
Media file conversion
License: free, $9.99 for a full lifetime license
Platforms: macOS, Windows
9.

Total Video Player

Total Video Player offers a number of basic features, as well as some extra options that you don't really find with other players. One of the most notable of these is the ability to play broken or incomplete files, something that marks it out from the competition.

In addition, it plays a number of different file formats. It also supports Retina, which makes for smooth playback. And in addition it's able to play UHD films and automatically open subtitles allocated to your videos.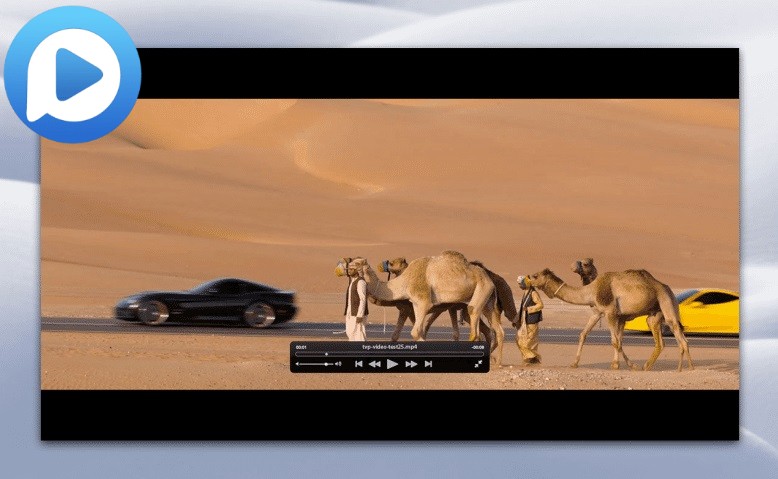 Pros:
Handles broken and incomplete files
Automatic subtitles feature
Plenty of different file types
Cons:
No autoplay option
No slow motion or fast forward
No Blu-ray compatibility
Top features:
Opens damaged files
Automatic subtitle opening
License: $9.99
Platforms: macOS, Windows
10.

IINA

IINA strives to emulate the macOS experience – it supports every feature you'd find on a MacBook: Retina, Touch Bar, Gestures, Picture-in-Picture, and Dark Mode. Placing the timeline at the top of the player window is a bold move, too.

As a VLC competitor, IINA can play AVI and any other file compatible with FFmpeg. Its UI is customizable, meaning that you can adapt it to suit your needs. Also, it has a plug-in framework, meaning that the player can be enhanced further by its users.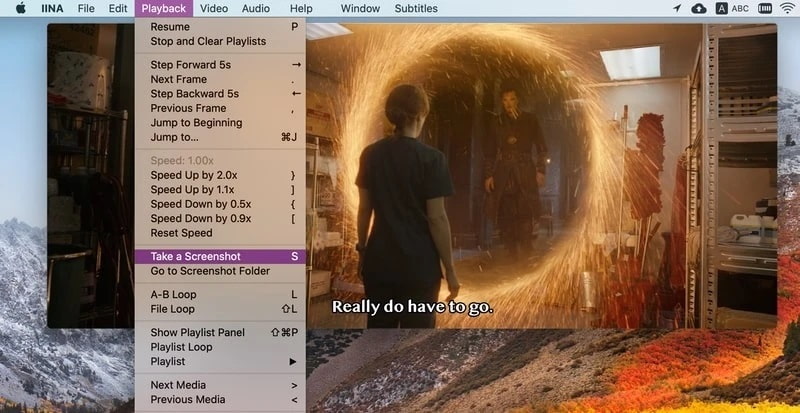 Pros:
Dark mode for night watching
Huge range of file types
Stream directly from online sources
Completely free and open source
Cons:
Some users report support is no longer being provided for certain versions
Occasional issues with video playback and pixelation
Top features:
All MacBook features supported
Customizable, innovative UI
A promising plug-in system
License: totally free
Platforms: macOS only
11.

Plex

Plex is a streaming platform, but it can handle your AVI files, too. You do need an account to use it, but, on the upside, you get to use the Plex Library, which is powerful and useful for media sorting and collecting. It is more limited in comparison to dedicated players, like VLC or IINA.

For instance, there are no options for playback speed. Overall, Plex is better used for streaming, rather than using it as a free AVI player for Mac.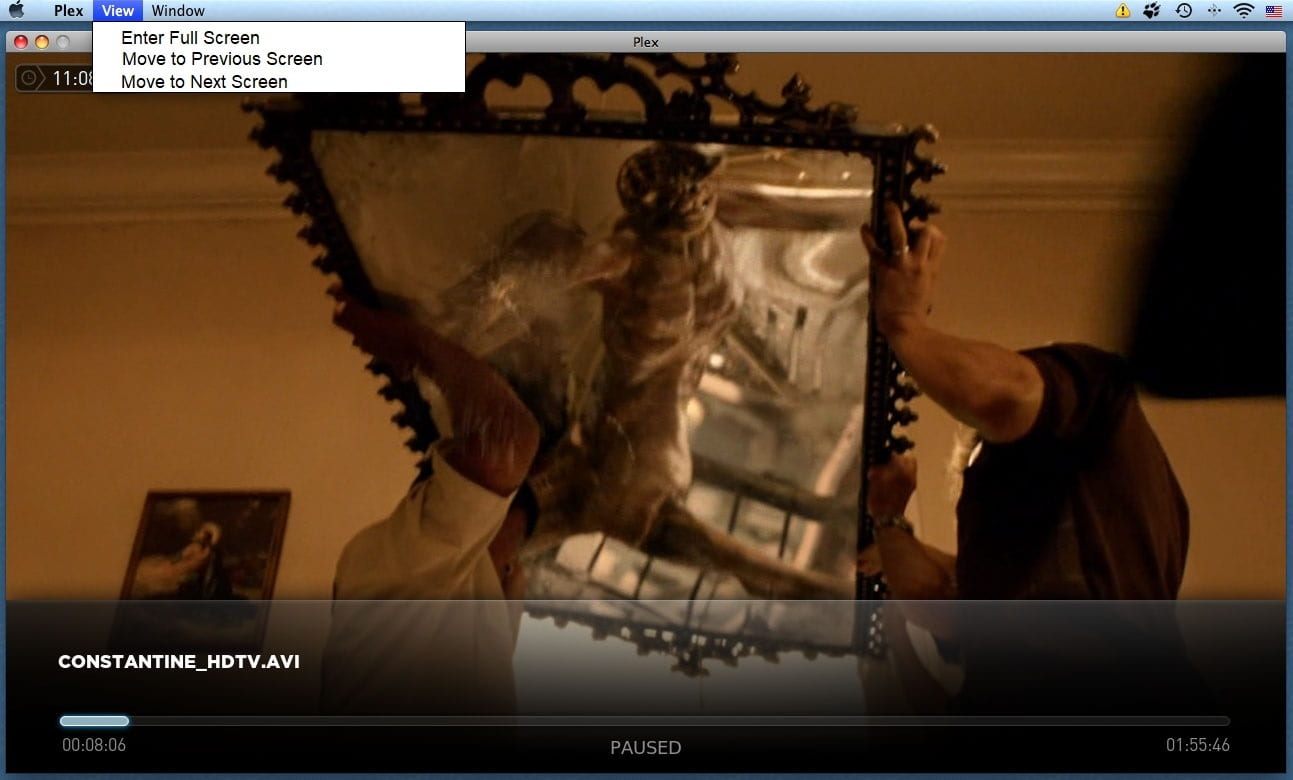 Pros:
Designed for optimal playback on external devices
Effective search engine
Range of different files supported
Cons:
Poor updates and support
Compatibility issues with Mac
Hard to navigate
Top features:
Library with scanning and sorting
Network syncing
License: free, $4.99 monthly for Plex Pass
Platforms: macOS, Windows, iOS, Android
What is an AVI?
AVI pstands for Audio Video Interleave. It's a file type developed by Microsoft in the early 90s, and has become one of the most widely used audio video file formats. AVI was designed to compress small videos to a size that could be easily used, without losing excessive amounts of quality. AVI files were initially designed as a way to store short video and audio files, and were used extensively from the nineties onwards.
Today, some new technologies have emerged to replace AVI. That said, the format is still widely used. You can play AVI files on Mac by making use of a suitably player such as Elmedia.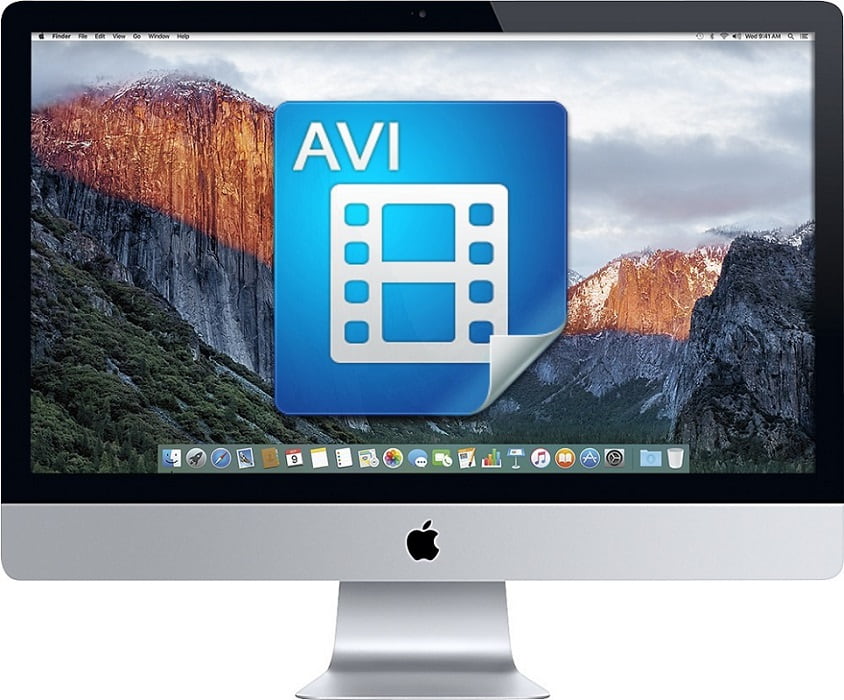 | | |
| --- | --- |
| Pros | Cons |
| Widespread codec that's easy to play | Compression is less efficient than newer formats |
| High quality achievable; recommended for master files | Lossy format with artifacts appearing at high compression levels |
| Useful for DVD encoding | Metadata is limited; interactivity is absent |
| Natively supported on Windows | Aspect ratio issues may appear |
Conclusion
That's pretty much everything you need to know about the options when it comes to playing AVI files on Mac. As we've mentioned, Elmedia is one of the best AVI players for Mac out there. It's a versatile player with plenty of great features and a lot to offer just about any user. In addition to AVI files, it also functions as a MKV player for Mac, and can support a wide range of other formats. We recommend you give it a look.
FAQ