iPhone and iPad apps can disappear for a few reasons, such as (1) you accidentally deleted the app on your iPhone, (2) you rearranged your home screens, (3) you or someone else set them to hidden, or (4) you restored your iPhone and/or iPad with or without a backup.
This article provides step-by-step instructions (with screenshots) on all the different ways to recover deleted apps on an iPhone and iPad, as well as locate missing or hidden apps via the App Store. We also included iTunes recovery for those who haven't updated to 12.7. Read on.
Try to Find the App on iPhone/iPad
If you specifically remember deleting your app, click here to jump to the next section. Otherwise, it's possible that you misplaced your app while rearranging your home screens or set new app downloads to go straight to the App Library. Here's 3 ways to locate it:
Home Screen
An iPhone has multiple "Home Screens" that you can browse by swiping right on your screen. By default, new apps are added to the next available slot in the closest home screen. However, if you choose to hide other home screen pages except for the original, new apps will be added to the App Library (see next subsection). This is also the case for apps you chose to hide from the homescreen.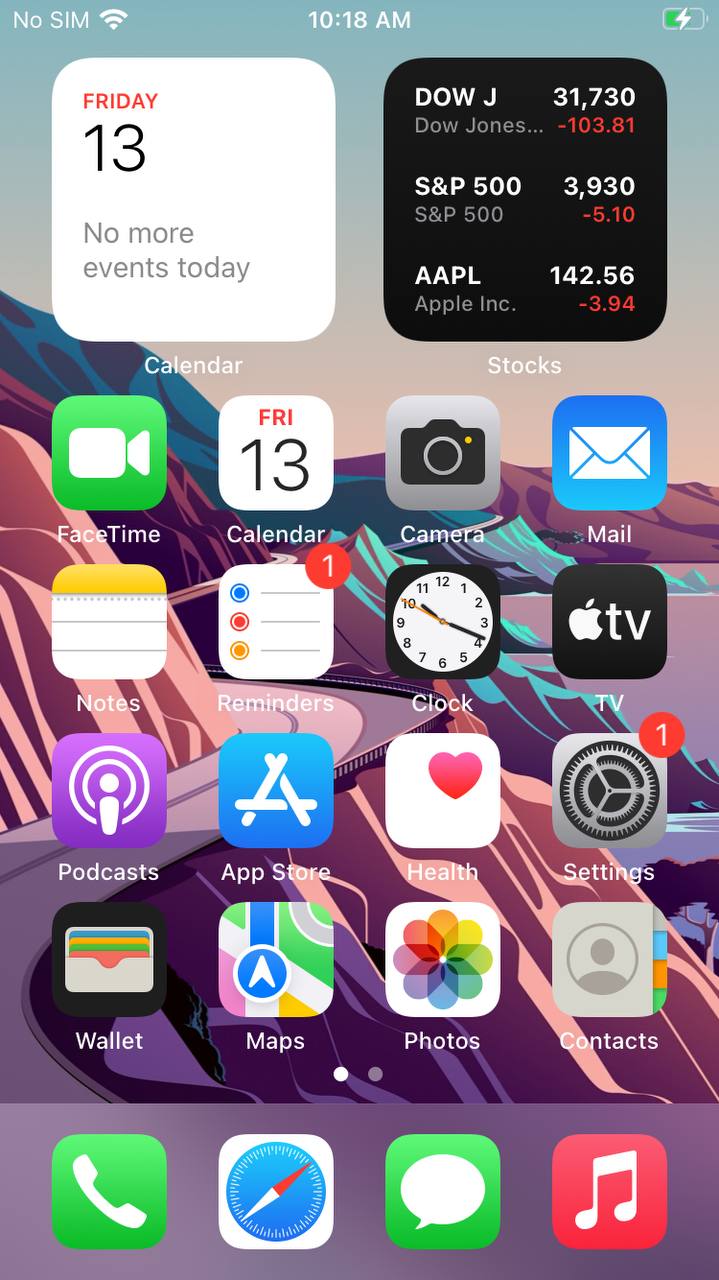 It's possible that you enabled the setting to add newly downloaded apps straight to the App Library only, and not to the Home Screen. You can disable it by opening the Settings app > Home Screen and tapping "Add to Home Screen."
App Library and Search Bar
The App Library screen displays all the apps you have installed on your phone and categorizes them into folders. This screen also has a search bar at the top – if you tap it, it will display your apps in list format, arranged alphabetically. You can then either type the name of the app on the search bar or scroll through the list.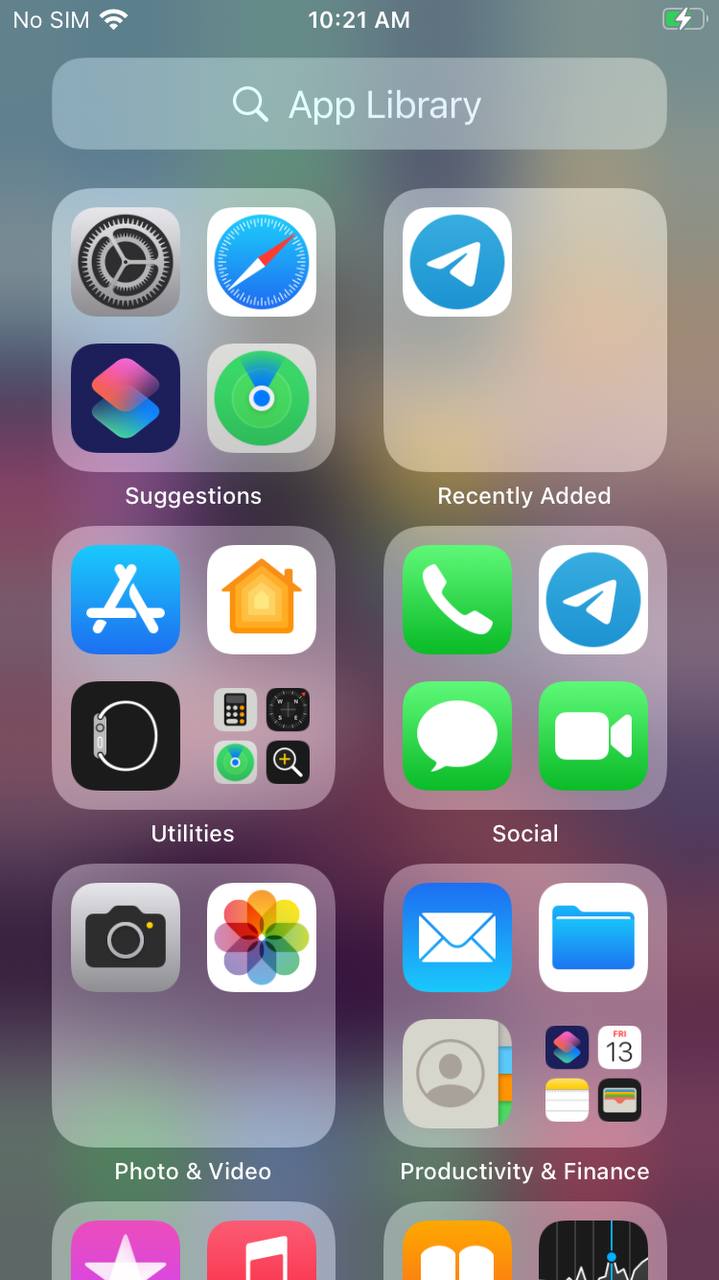 Siri
Unlike the App Library, Siri's search bar can be accessed from any screen by swiping down. You can either type your query or use speech recognition by tapping the microphone icon to find deleted apps on your iPhone. However, unlike the App Library, search results also include non-app files like documents and suggested websites – so it's a much less focused search function.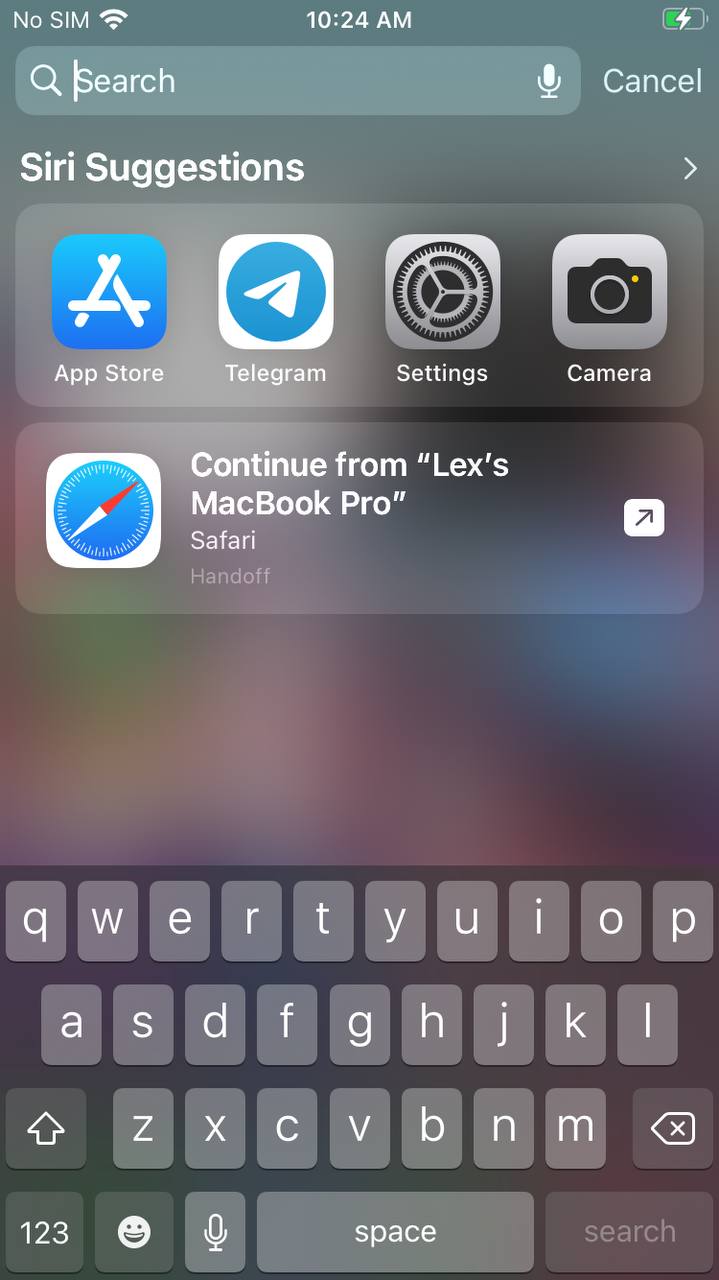 How to See Recently Deleted Apps on iPhone
You won't specifically be able to see "recently deleted apps" on your iPhone, but you can find all the apps you downloaded from the App Store. You can filter this list to show only apps that are not currently on your device (which, by extension, lets you see deleted apps on your iPhone). Here's how to check deleted apps on your iPhone:
Step 1. Launch the App Store by tapping its icon.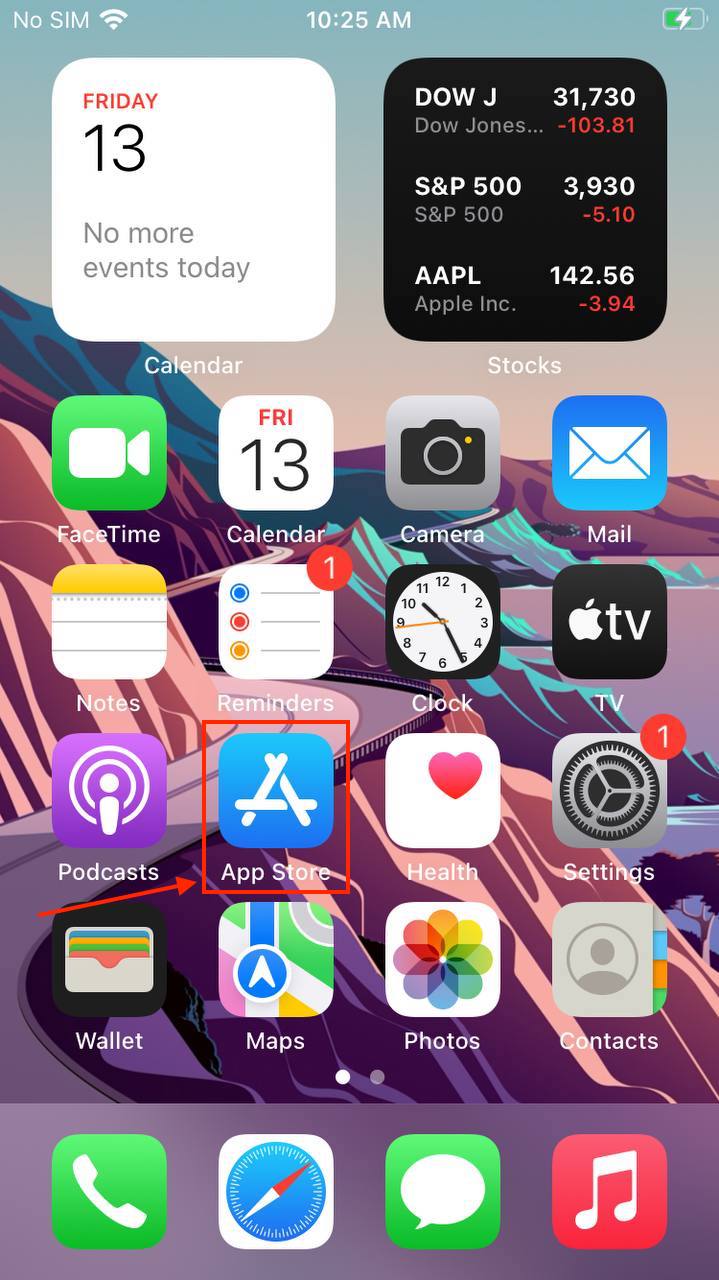 Step 2. On the top-right corner of your screen, tap the user icon.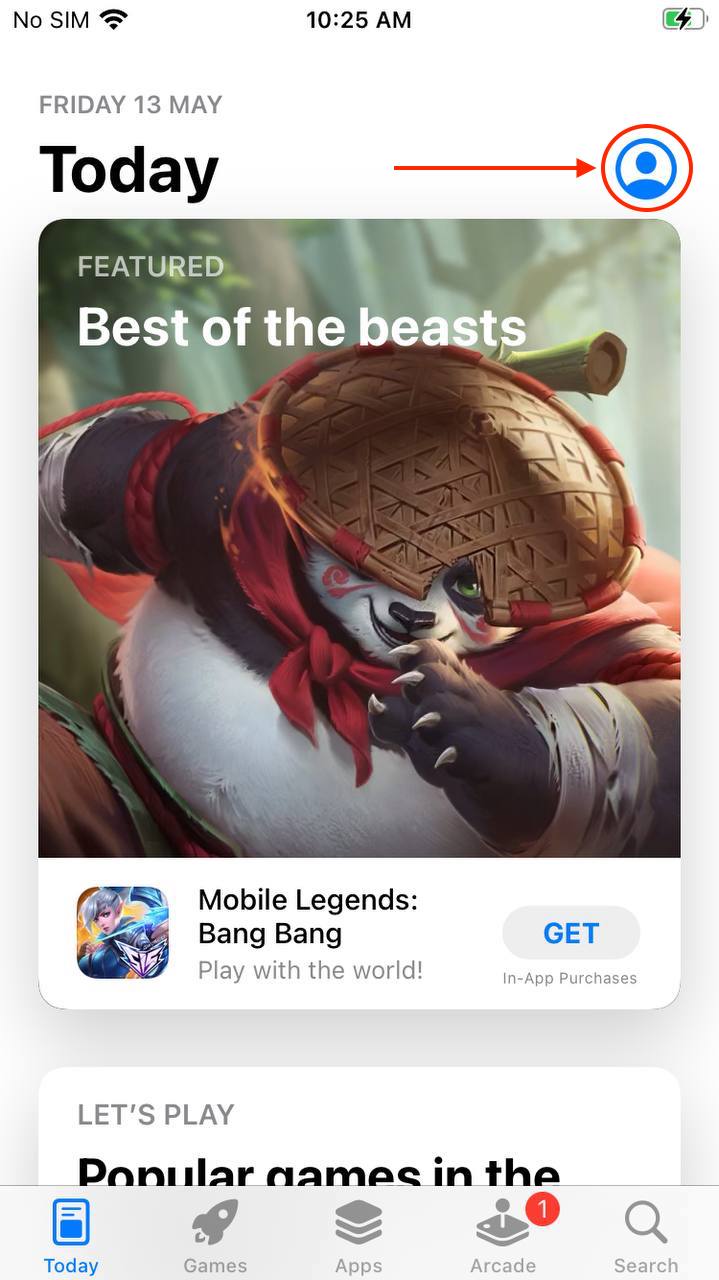 Step 3. Tap "Purchased." This will display currently installed apps as well as a history of deleted apps on your iPhone, and all the apps you downloaded using your Apple ID – even from different devices.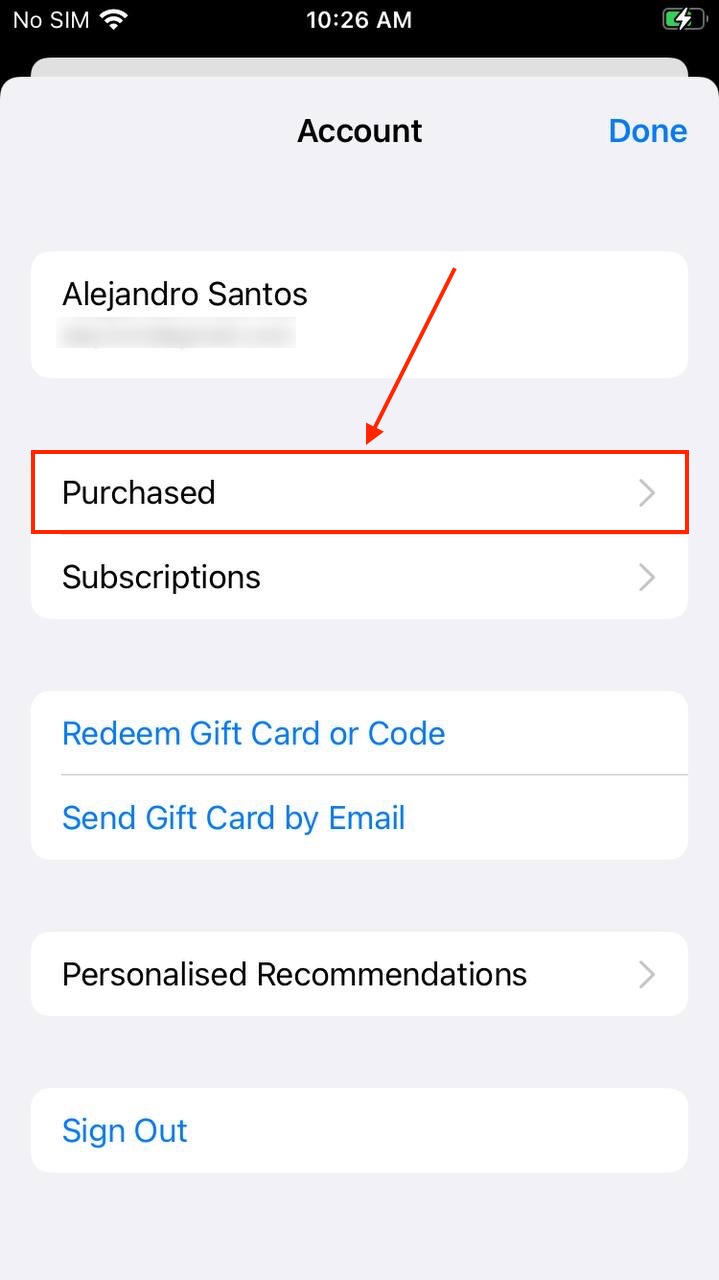 There's a feature that allows you to hide your app purchases, whether they have been deleted or not. If you think someone has been sneaky with your phone (or you did this by mistake), simply open the App Store > user account button > Apple ID, then scroll down and tap "Hidden Purchases."
How to Recover Deleted Apps From iPhone
If you definitely remember deleting them, we have 3 different methods that can help you recover deleted iPhone apps. However, methods 1 and 2 require you to know your Apple ID in order to reinstall them from your purchase history. Method 3 can retrieve deleted apps on your iPhone even if you can't log into your Apple ID.
For those who also want to restore their app data and have iCloud and iTunes/Finder backups, we have a bonus method just for you at the
end of this section
.
Method 1:

Restore Deleted iPhone Apps From App Store

The App Store keeps a history of all your downloaded apps on all devices that use your Apple ID, even if they have been deleted and are not currently installed. This makes it easy for users to reinstall deleted apps even if they forgot which apps they were using. To get back deleted apps, launch the App Store > user account icon > Purchased, and tap the "Not on this iPhone" tab. Then, locate your missing app and tap the download button on the right to install it.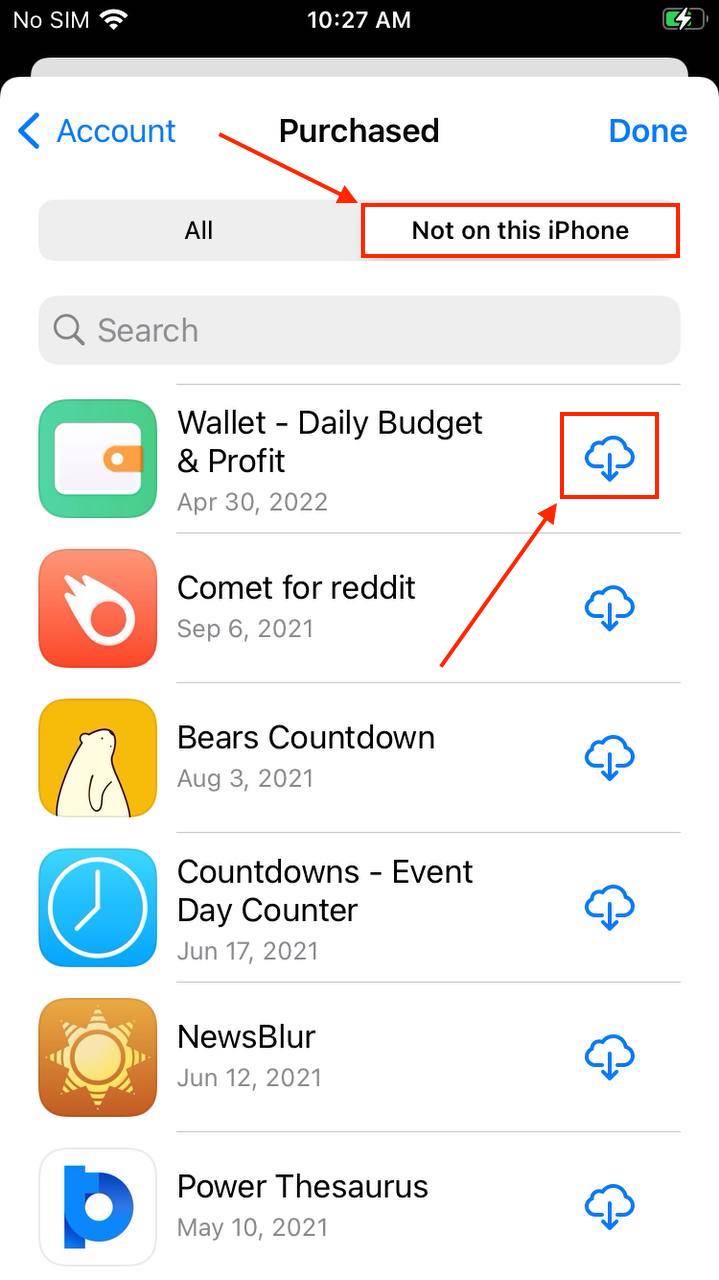 Method 2:

Reinstall Deleted iPhone Apps Using iTunes

As of iTunes 12.7 (macOS 10.13 High Sierra), features related to Apps have been removed – so this section is for users that haven't updated to iTunes 12.7 or higher. If that's not you, skip to Method 3. Otherwise, here's how to restore deleted apps on your iPhone using iTunes:

Step 1. Connect your iPhone to your Mac.

Step 2. On your Mac, open Finder > Applications > iTunes.

Step 3. Click on your device icon, then click "Apps."

Step 4. Locate your missing app, then click the "Install" button beside it.
Method 3:

Recover Deleted iPhone Apps With Data Recovery Software

If you don't have iTunes, can't find your app in your purchase history, or can no longer access your Apple ID, you can extract this data directly from your device using data recovery software. These tools can not only restore apps, but you can also use them to recover iPhone call history, SMS messages, contacts, photos, and more.

For this article, we'll be using Disk Drill for Mac – not only is it super easy-to-use (making it perfect for demonstrating data recovery to our readers), but we've had consistently good recovery rates while using it across different devices. Here's how to use it to retrieve deleted apps on your iPhone:

Step 1. Securely connect your iPhone or iPad to your Mac.

Step 2. On your Mac, download and install Disk Drill.

Step 3. Launch Disk Drill (Finder > Applications > Disk Drill).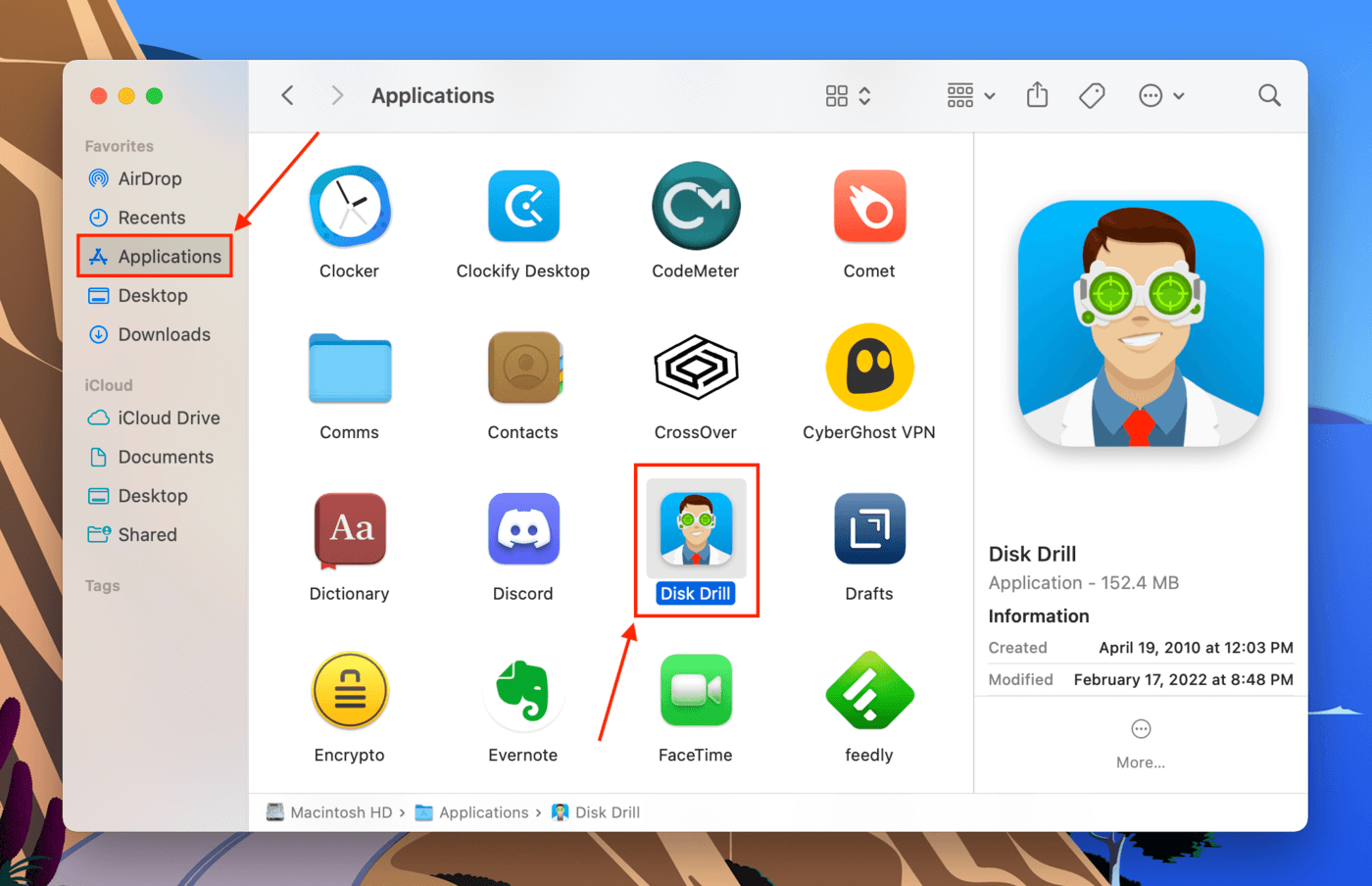 Step 4. On the left sidebar, click "iPhones & iPads." Then, select your iPhone from the list and click "Search for lost data."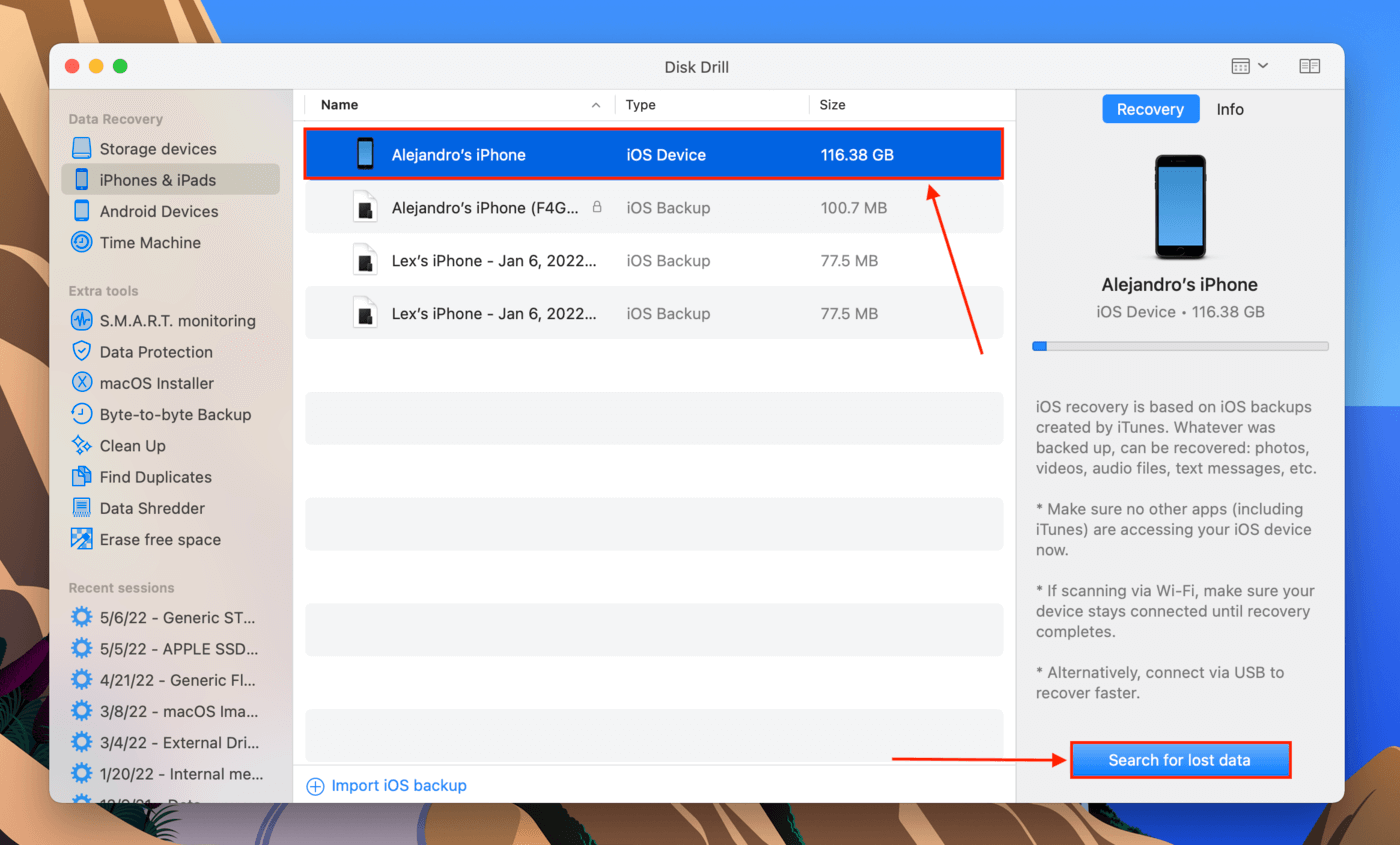 Step 5. Once it's done scanning your iPhone, you'll be greeted with a list of data Disk Drill found. iOS apps package their data differently, so it's a good idea to just select all files and manually uncheck anything you don't want to restore. Then, click "Recover."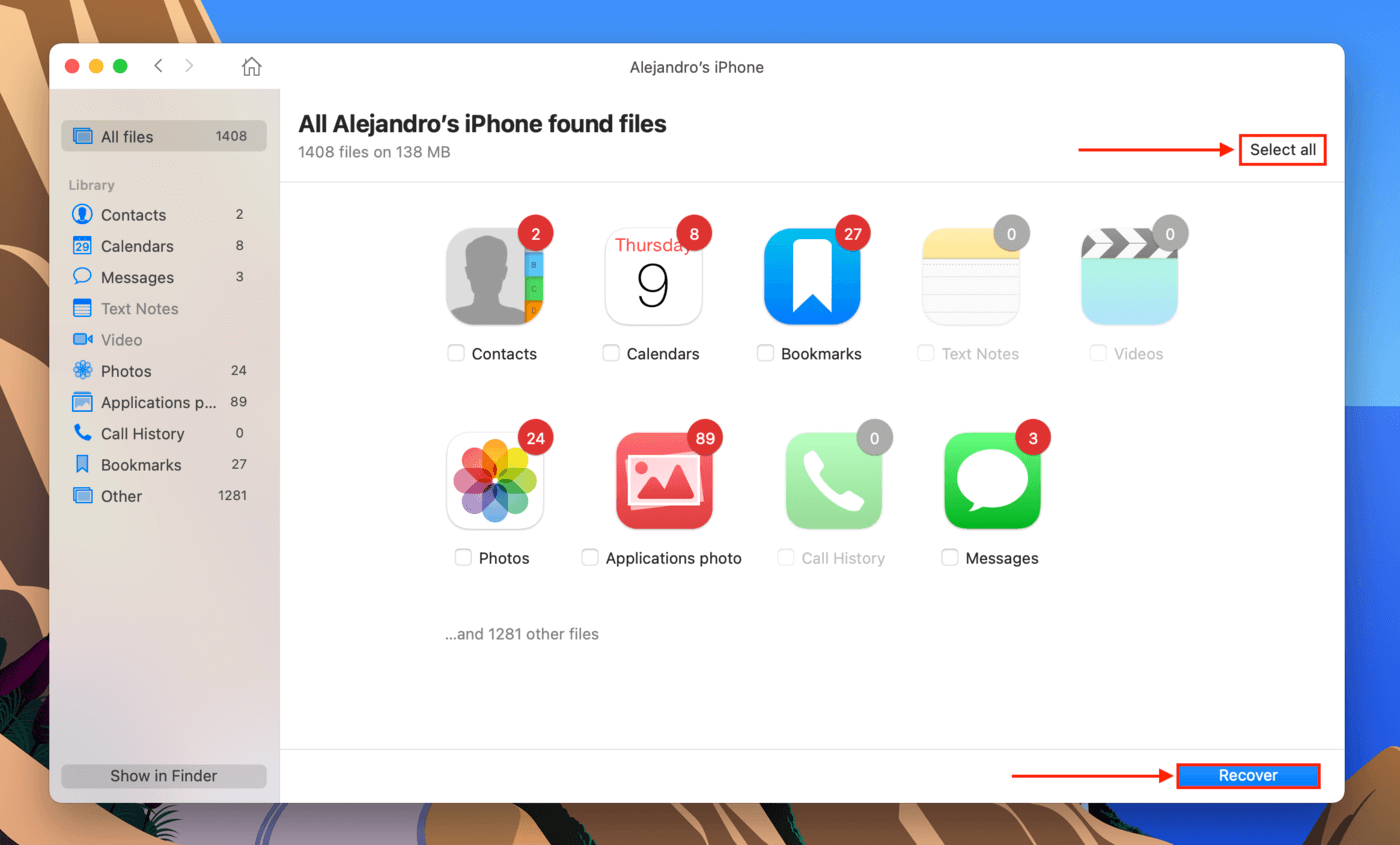 Step 6. Use the dropdown menu to select a location on your Mac where Disk Drill will save the recovered files. Then, click "OK."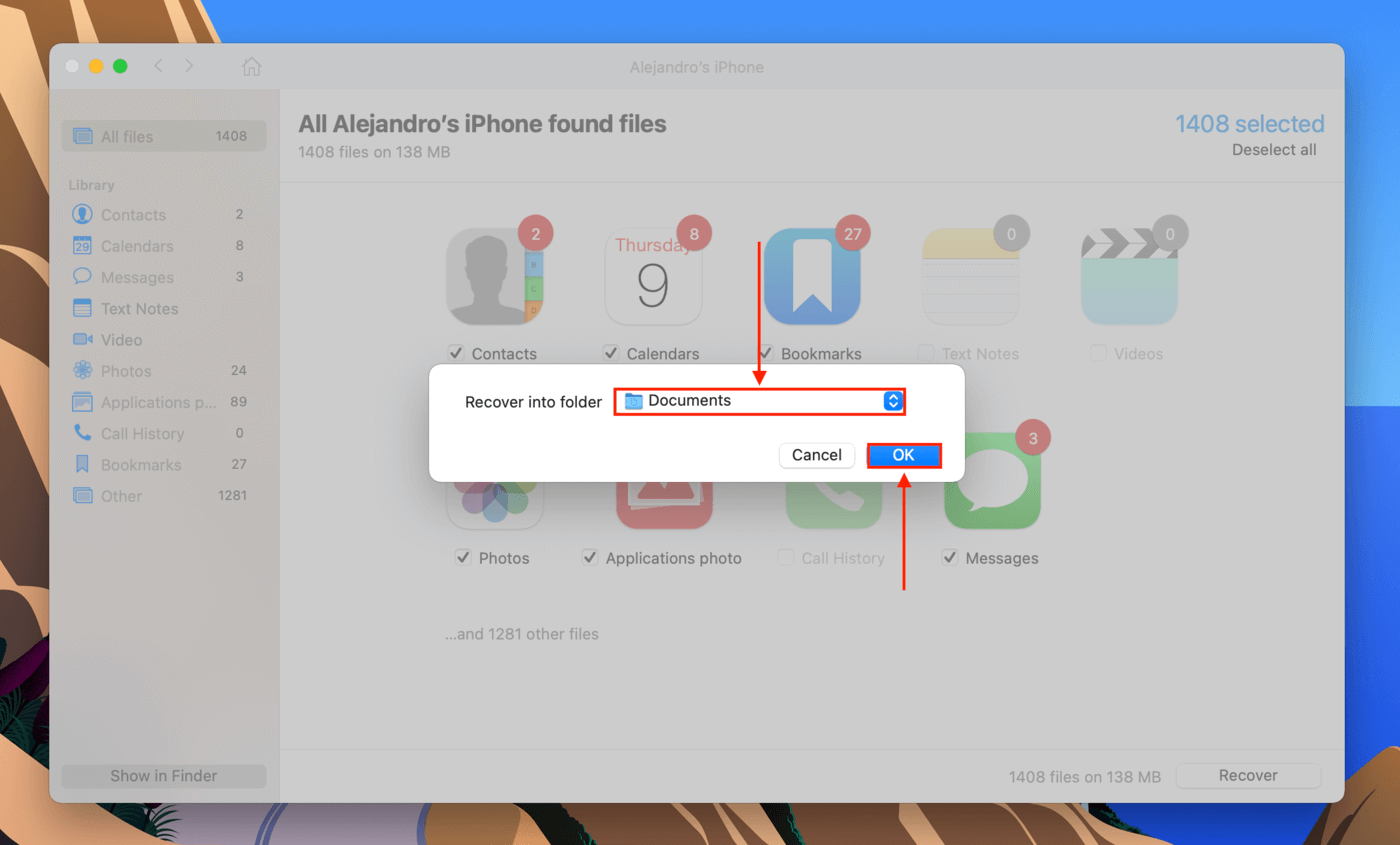 Disk Drill Basic for Mac does not offer free recovery. However, you can preview as many files as you want to make sure they're salvageable. Free data recovery exists… But they have massive limitations. Your mileage may vary.
Bonus Method: Restore All iPhone/iPad Data From a Backup
Another way to restore iPhone applications (along with their app data) is to restore your entire iPhone/iPad from a backup. Depending on how you backed up your data, you can either restore it from your Mac via Finder or from iCloud.
We won't cover these methods in-depth in this article, but we have step-by-step guides (with screenshots, of course) for both of them in this article: How to Recover Data After Factory Reset on iPhone.
Both of these methods will wipe all the data you currently have on your iPhone… So make sure to perform a backup first!
How to Restore Deleted Apps on an iPad
When it comes to recovering deleted apps on iPhone and iPad, there's one major difference: while iPads can run apps designed for the iPhone, iPhones can't run apps designed for the iPad. iPad-only apps also won't show up on your iPhone's App Store purchase history.
Other than that, the process is entirely the same.You can use the same methods we showed in this article. Use this navigation table to quickly jump to the relevant section:
FAQ