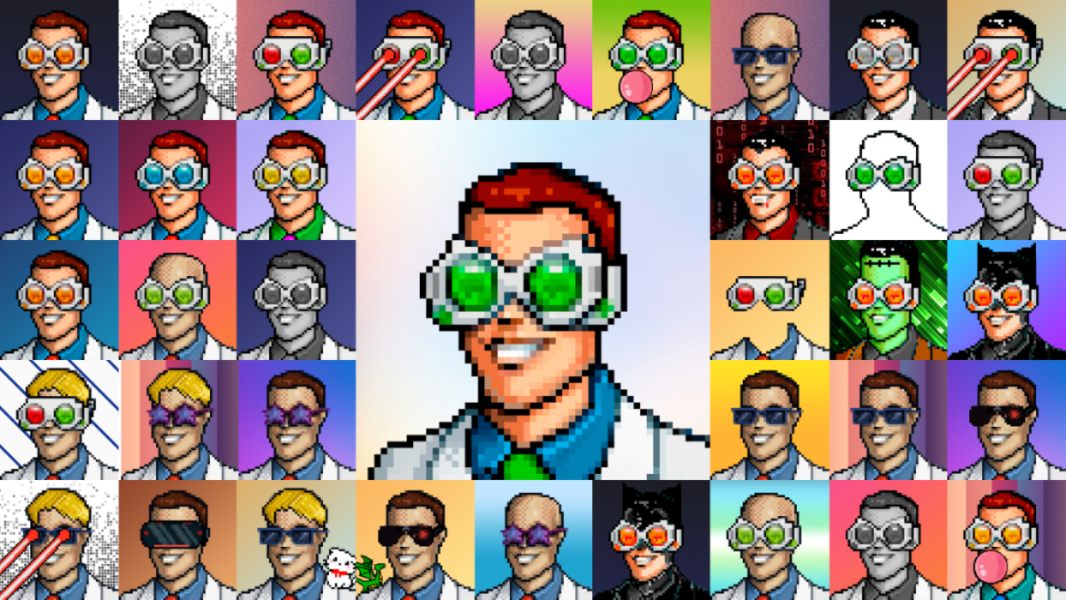 Since the creation of the first non-fungible token (NFT) in 2014, innovators from around the world have been using the technology to explore a wide range of use cases, from digital art to identity verification to events and ticketing.
The NFT technology is so versatile because it relies on a decentralized database, called blockchain, that allows units of data to be securely linked together using cryptography without a central authority. This cryptographic linking makes data on a blockchain immune to tampering, and it also ensures that each piece of data can be uniquely verified.
But despite everything that has been achieved with NFTs so far, many experts believe that the most interesting and useful use cases are yet to be unlocked. CleverFiles, a software company based in Alexandria, VA, is doing just that with its collection of 100 full-featured transferable lifetime licenses for its world-famous data recovery software, Disk Drill.
Our NFT collection is available for purchase on OpenSea: https://t.co/BWSA8EjC9b

Hurry up to be among the first-ever owners of a collectible NFT software license 🚀#PolygonNFTs pic.twitter.com/vVQu6IeMEc

— Disk Drill (@Cleverfiles) May 11, 2022
The release of the collection marks an important milestone in the history of the NFT technology because it's the first time NFTs are used for the purpose of software licensing.
The entire collection is available for purchase on OpenSea, the largest NFT marketplace in the world, and it lives on the Polygon blockchain, whose main advantage over other leading blockchains (mainly Ethereum) include faster transaction speeds and lower fees.
A single lifetime NFT license to Disk Drill is sold by CleverFiles for the equivalent of $79 in USD Coin, a digital stablecoin that is pegged to the United States dollar to maintain a stable value.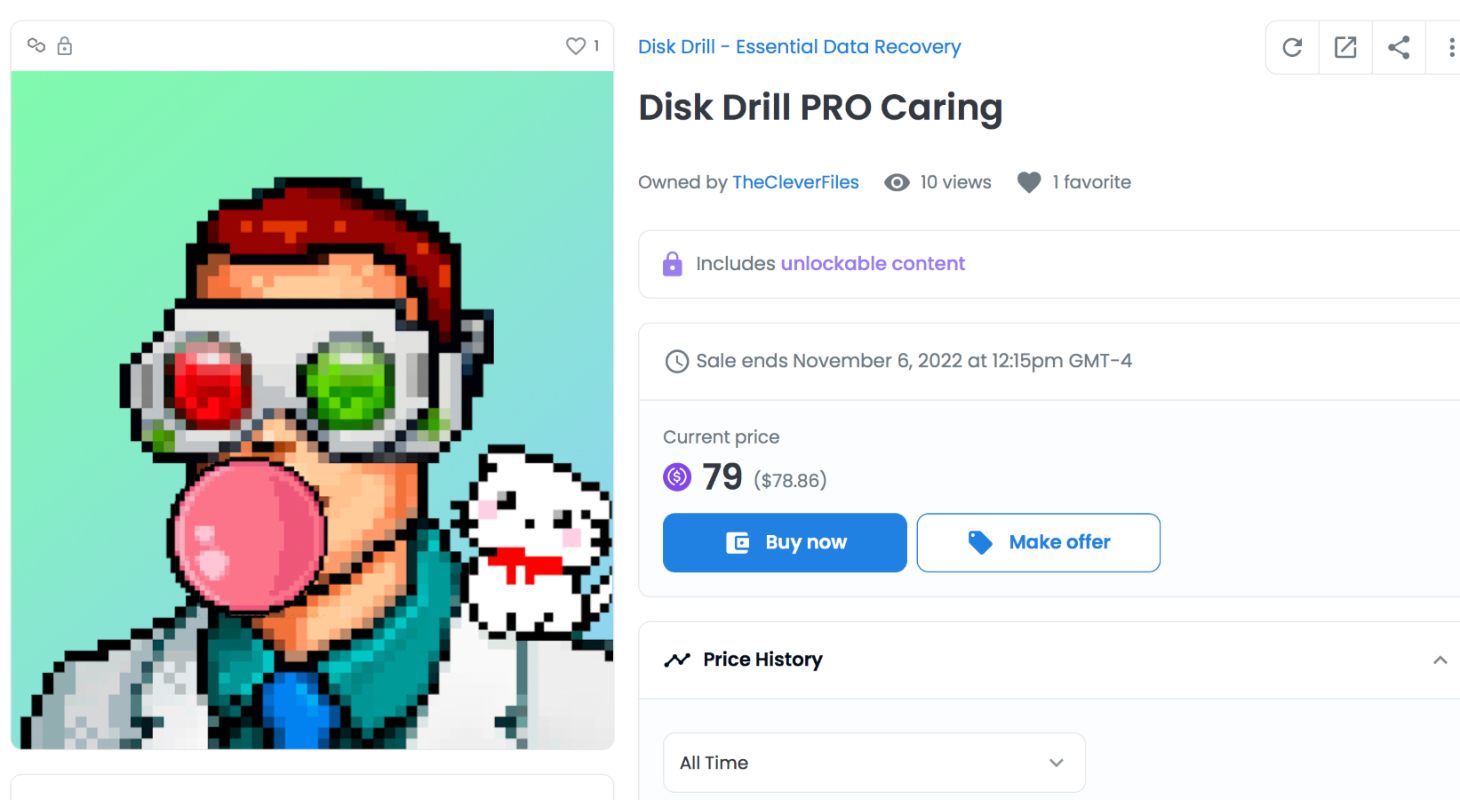 As such, you can save more than 30% by buying one of the 100 NFT licenses compared with the cost of a standard Disk Drill PRO lifetime license ($118). All NFT licenses can be used to activate both Mac and Windows versions of Disk Drill, and they also come with unique digital art that may one day be worth more than the licenses themselves.
Just like NFTs in general, the NFT licenses for Disk Drill can be transferred from one cryptocurrency wallet to the next without any limitations, and their owners can even put them on sale again for any amount of money they want.
The activation process with an NFT license is just as straightforward as with a standard license. Each of the 100 full-featured transferable lifetime licenses that are sold on OpenSea comes with a serial key that you can use to activate Disk Drill by simply copying & pasting it into the application's License Activation window and clicking the Activate button.
To purchase your own Disk Drill NFT license and join the software licensing revolution the CleverFiles team is kickstarting, visit the Disk Drill – Essential Data Recovery collection. Only a valid cryptocurrency wallet address is required to purchase a license.