macOS Big Sur, the latest version of Apple's operating system, is finally here, and it brings to the table an overhauled design as well as a whole bunch of tweaks and new features. 
Introduced at the WWDC20 keynote, which took place on Monday 22 June as a virtual event, Big Sur bumps the version number of macOS to 11, marking the end of version 10 after nearly two decades. 
It also marks the end of Apple's Intel era because it's the first version of macOS with support for the Arm architecture and all future Apple hardware based on it. 
What's New in macOS Big Sur? 
Let's take a closer look at everything new in macOS Big Sur to make it clear why this is one of the biggest updates in years. 
Refined User Experience 
In addition to featuring support for a brand-new architecture, macOS Big Sur also has a refreshed design that creates greater unity with Apple's mobile operating systems. During the WWDC20 keynote, Alan Dye, Apple's Vice President of Human Interface Design, said that depth, shading, and translucency were used to create hierarchy in macOS Big Sur. "These new materials are rich, and they're vibrant," he added. 
The new Dock looks just like the iOS and iPadOS Dock, allowing you to see your wallpaper through it as it floats above the bottom edge of the display. If you take a closer look at the Dock, you'll probably notice that many app icons have been redesigned as well. 
"Depth, shading, and translucency were used to create hierarchy in macOS Big Sur."– Alan Dye
For example, the System Preferences icon is no longer flat, and the same can be said about many other icons as well. Unfortunately, not all icons have been redesigned equally well, and some go a bit overboard with bevels and shadows, such as the icons for FaceTime and Messages. 
The menu bar is now translucent as well, and individual options in the menu bar lighten or darken based on the color of your desktop picture. While there's no denying that the end result is visually attractive, usability suffers a bit, especially with more busy wallpapers. 
In its effort to bring macOS closer to iOS and iPadOS, Apple didn't forget to update app windows, which now have a more spacious, touch-friendly appearance. Sheets in apps automatically dim the background and scale into the center of the app, and sidebars stretch from top to bottom, giving you more space to get things done.  
Control Center
New in macOS Big Sur is the Control Center, which works basically like the Control Center in iOS, making it easy for users to turn on and off Wi-Fi, Bluetooth, adjust display brightness, and control media playback, among other things. 
What we really like about the Control Center is that you can click on any of the available items and drag it to the menu bar for easy access. You can also reveal additional options by clicking on individual items. For example, you can reveal options for Dark Mode, Night Shift, True Tone, and AirPlay by clicking on Display. 
Notification Center 
One of the biggest changes in iOS 14 was the introduction of the long-awaited ability to pin widgets to the home screen, a feature that has been available to Android users since forever. In macOS Big Sur, widgets are confined to the Notification Center, where they are arranged into a single, dedicated column. 
Users can enjoy multiple brand-new widgets from Apple, including widgets for Calendar, Stocks, Weather, Reminders, Notes, and Podcasts, or they can discover new widgets on the App Store. Adding a new widget to the Notification Center is a matter of clicking the Edit Widgets button and then selecting the desired widget. 
Notifications are now more interactive and display more useful options so that you can take action or get more information with a simple click. When you get multiple notifications from the same app, the Notification Center in macOS Big Sur groups them together, and you can click on the group to expand it if you wish to see earlier notifications.   
Safari
According to Apple, Safari in macOS Big Sur is 50 percent faster on average than Chrome, but we haven't been able to verify this claim yet. If it's really true in real-world conditions, it could be enough to persuade a large number of current Chrome users, many of which have been vocal about Chrome's degrading performance for some time now, to switch sides and start using Safari instead. 
Safari in macOS Big Sur is 50 percent faster on average than Chrome.
In addition to better performance, the latest version of Safari introduces new privacy-oriented features to address the growing issue of websites tracking the behavior of their users and sharing the collected data with various third parties. It now takes only a click on the Privacy Report button in Safari to display a summary of all trackers. The same trackers can be blocked using Intelligent Tracking Prevention, which identifies trackers from around the web and proactively blocks them to keep users safe. 
Other noteworthy changes and improvements include website previews, favicons in tabs, WebExtensions API support, password health monitoring, and the ability to translate entire websites into English, Spanish, Chinese, French, German, Russian, or Brazilian Portuguese.
Messages 
It seems that Apple wasn't ignoring the complaints of all the Mac users who were dissatisfied with how much Messages on Mac was lagging behind the iOS version (missing features such as stickers and message effects) because all macOS Big Sur users get to enjoy the iOS version right on their Mac computers. That's right, Apple has used Mac Catalyst to convert the iOS version, and we're happy to report that it works great. 
You can now better organize your conversations by pinning the most often used ones to the top of your list, and it's also possible to search all your past messages for any content, including photos and links. The photo picker has been redesigned to be easier and faster to use, and there's also a Memoji editor that helps you express yourself with customized Memoji stickers. 
All in all, we're happy that Apple has ditched the Mac version of Messages in favor of the iOS one because there's no reason to maintain an inferior version of the same app. 
Maps
Just like Messages, the Mac version of the Maps app has always lagged behind the iOS version. To fix this and give users more reasons to plan their trips on Mac, Apple is introducing a multitude of new features and improvements in the version of Maps included in macOS Big Sur. 
The Guides feature is intended to help travelers explore the world, and it offers everything from travel tips to the best places to eat lunch. Mac users can create their own travel guides and share them with others, but it will take some time before smaller cities are covered. 
Both cyclists and electric vehicle owners can rejoice because it's now possible to plan cycling routes and trips with an electric vehicle right on Mac. When planning a cycling route, the Maps app shows the elevation for your ride, how busy a street is, and other useful information. When planning a trip with an electric vehicle, the app takes into consideration the presence of changing stops and accounts for your vehicle's charging time. 
We also want to point out that Maps new supports indoor maps, allowing you to see the layout of major airports, shopping centers, and other buildings around the world. 
Other Changes and Improvements 
macOS Big Sur is such a massive update that we can't possibly cover everything included in it in detail. Here's a list of several other changes and improvements you should know about: 
Apple is adding a new section on each app's page on the App Store with privacy information displayed in a simple format. 

Future software updates will be partially installed in the background to decrease the time they take to install. 

The battery charging process in macOS Big Sur has been optimized to reduce the wear on your battery and improve its lifespan.

The Photos app features additional photo and video editing capabilities. 

Spotlight has been optimized for better performance, and it now powers the Find menu in several apps.  
For a complete list of everything that's new in macOS Big Sur, we recommend you read this overview on Apple's website. 
macOS Big Sur Compatibility 
It has become customary for all to release a new version of its operating system previewed at WWDC in the fall. As such, you can expect the final version of macOS Big Sur to become available in September or October of this year. 
The table below lists all Macs that can run macOS Big Sur:
As you can see, several devices that were able to run macOS Catalina are not present, including 2012 and Early 2013 MacBook Pro, 2012 MacBook Air, 2012 and 2013 iMac, and 2012 Mac mini. 
How to Update to macOS Big Sur without Losing Data? 
Software developers and members of Apple's public beta program can try the beta version of macOS Big Sur right now. If you're among them and would like to test all the new features by yourself, we highly recommend you back up your data first because beta versions of macOS are prone to random errors and crashes. 
With Disk Drill, you can create a byte-by-byte image of your hard drive and easily recover any data from it by mounting it directly in macOS. The main advantage of creating a byte-to-byte disk image is that you don't need to decide which files you want and don't want to back up. Instead, you can simply back up everything with a few simple clicks. Here's how: 
Step 1. Download and install Disk Drill.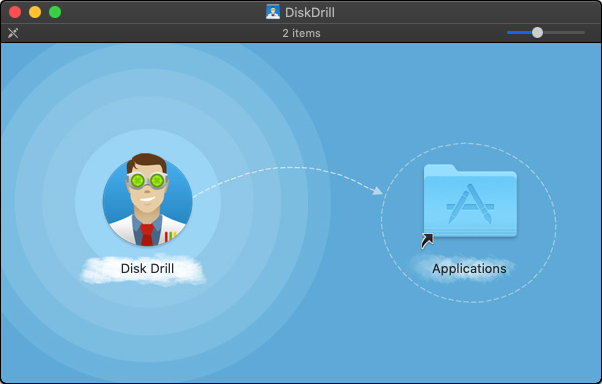 Step 2. Launch Disk Drill, select the Backup option, and click Backup into DMG-image. 
Step 3. Click the Backup button to the right of your Mac hard drive.
Step 4. Select a name and location where the DMG image will be saved.
Step 5. Click Save and wait for the backup process to finish. 
Disk Drill can also create a macOS Big Sur USB installer for you, which comes in handy if you would rather avoid creating one using Terminal commands. To create a macOS Big Sur USB installer drive:
Step 1. Download the macOS Big Sur beta.
Step 2. Launch Disk Drill.
Step 3. Connect a USB drive with at least 16 GB of storage to your Mac.
Step 4. Click Create boot drive and select OS X / macOS installer. 
Step 5. Locate the macOS Big Sur beta installer on your drive. 
Step 6. Click Use as Source.
Step 7. Click Make Bootable next to your USB flash drive.
Step 8. Click Yes to proceed and wait for Disk Drill to copy the necessary files and make your USB drive bootable.
Now that your USB drive is ready, you can reboot your Mac while holding the Option (?) key and select Install macOS Big Sur.