As Macs evolve and become sleeker and more capable, some problems still remain unsolved, and data loss is one of them. While the new M1 chip has made it possible for Apple to deliver better performance and efficiency than ever before, its encryption and data protection features have caused most data recovery apps to stop working properly.
Most, but not all. The latest version of Disk Drill has recently introduced the much-awaited native support for Macs with the M1 chip, allowing their users to take advantage of its powerful data recovery algorithms.
The latest version of the Disk Drill data recovery app can be downloaded from the CleverFiles website.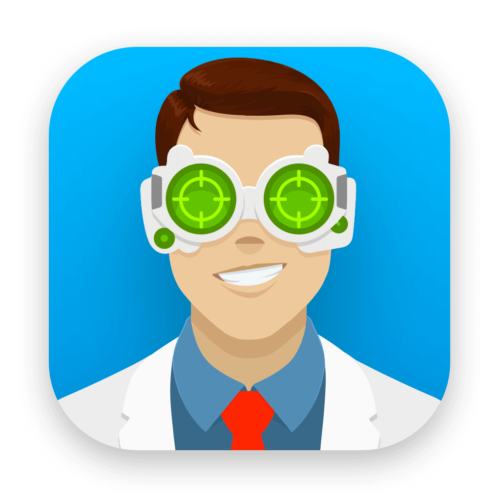 "
Our team has been developing system-level utilities for Macs since 2009. We've been improving Disk Drill for many years to ensure the maximum possible recovery rates, and we are extremely proud to be the first on the market to announce a full support of scanning and recovery from system partitions on Macs powered by Apple M1 chips
",
said Serge S., the CEO at CleverFiles
.
M1 Chip Is a Data Recovery Challenge
The M1 chip is Apple's first ARM-based system on a chip (SoC). Its architecture is radically different than the architecture of Intel processors, which Apple was using from 2006 to 2020. The M1 has four high-performance Firestorm and four energy-efficient Icestorm cores, and it also features many other components to handle more specialized tasks, including the Secure Enclave coprocessor.
Together with the M1 chip, the Secure Enclave coprocessor manages, among other things, encryption keys and other highly sensitive information that must be kept secret at all times. In older Macs, these and other security-related processes were managed by a special T2 chip.
Because the architecture of older Intel-based Macs and new M1 Macs is so different, almost all Mac data recovery apps currently available are blocked from accessing internal storage devices at the lowest system levels and recovering lost files that are still physically present on them.
Disk Drill 4.3 has been able to achieve the necessary level of access because it deploys its own
kernel extension
(known as kext) and asks users for a number of system-level and administrator's approvals. This makes it possible for the data recovery app to search for lost data in all user folders and system locations on the internal drives in macOS Big Sur—not just external ones.
Enabling Disk Drill's most sophisticated features on M1 Macs was a major undertaking, taking the app's developers many weeks. However, the wait is well worth it for Disk Drill users because there are many other benefits associated with native M1 support besides the ability to scan internal storage devices at the lowest system levels.
Benefits of Native M1 Support for Data Recovery Software
Apple is well-aware of the amount of effort required from developers to introduce native M1 support. That's why it developed a compatibility layer called Rosetta (named after the Rosetta Stone, the artifact which enabled the translation of Egyptian hieroglyphs).
This compatibility layer basically acts as a translator between different architecture sets, allowing apps that were programmed from Intel processors to work seamlessly on newer Macs with the M1 chip. But just like when translating a book from one language to another, the result is always just an approximation of the original.
What that means in practice is that apps running on M1 Macs using Rosetta are slower and less efficient than their native counterparts. Even worse, they sometimes miss important features, such as the aforementioned ability to recover system drives or even external storage devices protected using the System Integrity Protection (SIP) feature.
Multiple reports have surfaced in recent weeks about Apple possibly removing support for Rosetta with a future macOS update, making it impossible to run apps built for Intel's x86 architecture. That would be really bad news for all users who have purchased data recovery apps that don't yet natively support the M1 chip. Disk Drill users, on the other hand, wouldn't be affected at all.
TRIM-Enabled SSDs Remain an Obstacle for Mac Users
All new Macs with the M1 chip come with fast SSD drives. That's great news for their users because SSDs are much faster than traditional spinning hard drives. The only problem is that SSDs can make data recovery impossible because they support a set of erasure optimization commands called TRIM.
The purpose of TRIM is to improve performance by eradicating all traces of deleted data from the SSD, making subsequent write operations faster. In other words, TRIM-enabled SSDs don't leave behind any traces of deleted data, so data recovery apps like Disk Drill have nothing to recover from.
To overcome this issue, Disk Drill also dives deep into hidden and backup system folders by running Allocate Existing Data and Time Machine snapshot analysis algorithms. This allows it to uncover lost files from locations not accessible via regular Finder search.
What's more, TRIM takes some time to do its magic because it's designed to affect the user as little as possible. So, if you hurry up and begin data recovery with Disk Drill quickly enough, you have a good chance of getting your files back even if you don't have a Time Machine backup available.