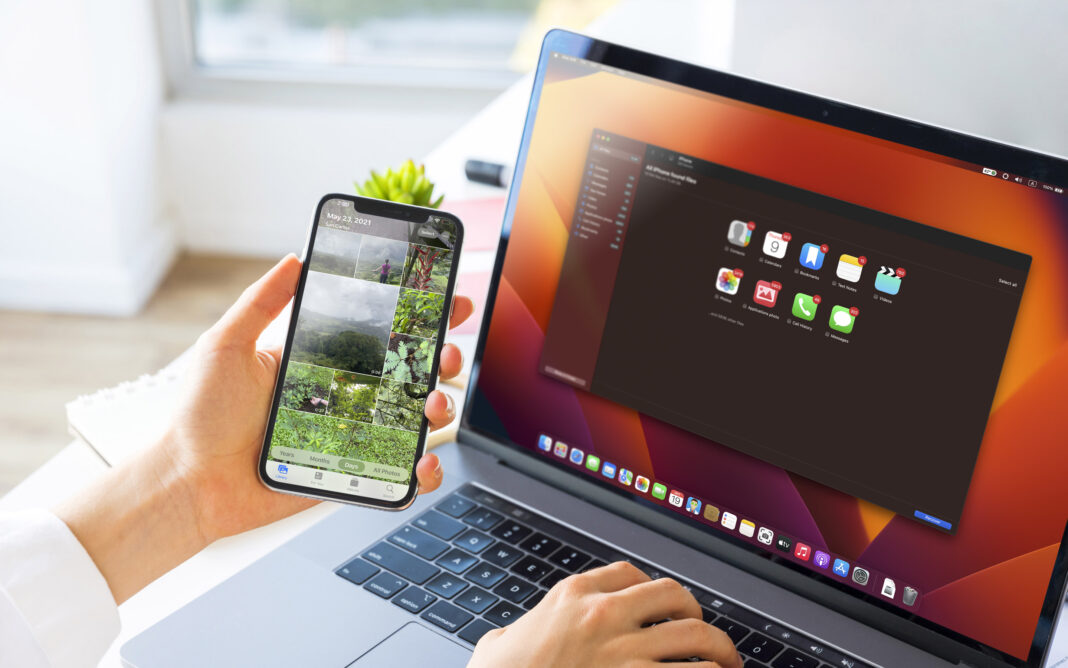 In our data recovery articles, we frequently recommend Disk Drill as our data recovery software app of choice for macOS. Over the years, we've successfully used it to recover a variety of different file formats from internal Mac hard drives, external storage devices, iPhones, and iPads.
We're happy that we can continue using Disk Drill from the latest Apple devices, including M2-powered Macs running macOS 13 Ventura and iPhones and iPads running the latest iOS and iPadOS 16, because Disk Drill 5 has just been released by CleverFiles.
Like the previous version, Disk Drill 5 introduces a wealth of other improvements in addition to full optimization for the latest Apple devices, and we're excited to tell you more about them.
Disk Drill for Mac 5 highlights:
Fully compatible with the latest macOS Ventura and iOS/iPadOS 16
New photo & video file formats support
Up to 30% higher data restoration rates
Recovery chance prediction feature
Data recovery from Windows and Linux software RAID arrays
Support for virtual hard disk drives in VHD and VHDX formats
Cross-platform scan session management
New modular user interface
Improved Data Recovery Results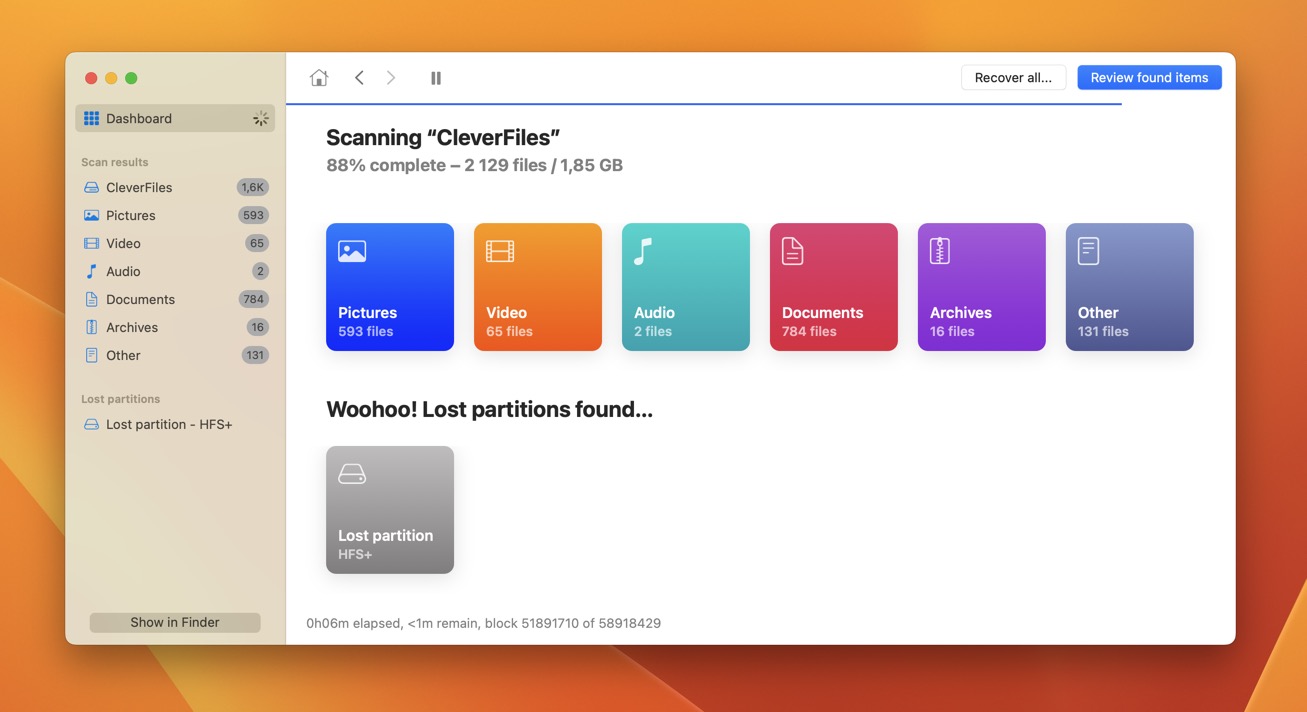 Every year, Apple devices become slightly (and sometimes significantly) more powerful and capable than the last. What this means for us as users is that we can now use them to do more than ever before.
For example, even the least expensive MacBook sold by Apple can effortlessly edit high-definition video footage, RAW image files, or professionally recorded audio—tasks that required an expensive desktop computer not that long ago.
As a result, regular Mac users handle more and more file formats, and they need a data recovery software app that can reliably recover them. Disk Drill 5 boasts the ability to reconstruct over 450 file formats, including over 40 new file formats, such as Google Pixel Motion Photos, Insta360, Canon RAW images, True Motion, RED Cinema videos, XD, and XMIND.
These and all other file formats supported by the data recovery software app can be—for the first time since the initial release of Disk Drill—recovered from Windows and Linux software RAID arrays and virtual hard disk drives in VHD and VHDX formats.
Thanks to these and other data recovery performance improvements, you can expect Disk Drill 5 for Mac to recover up to 30% more data. That's an amazing improvement considering that even Disk Drill 4 outperforms all of its competitors.
The Best Data Recovery Experience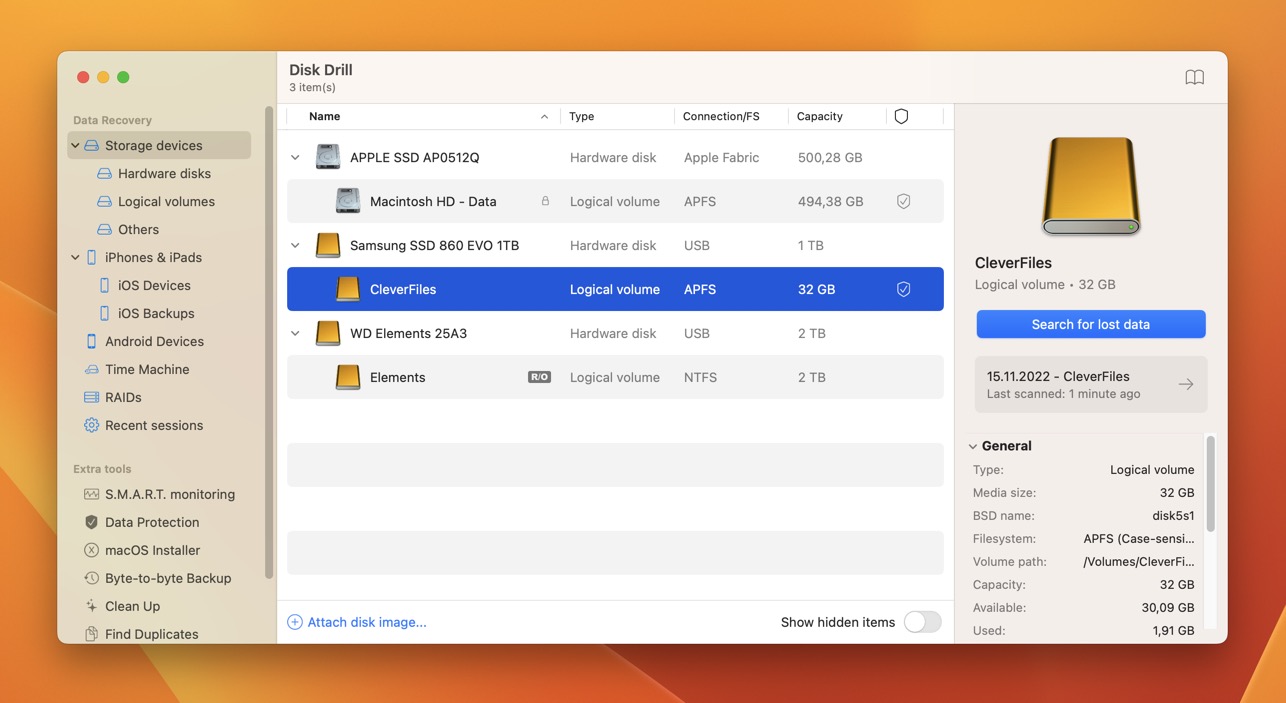 The ability to find and recover lost data isn't enough to make a data recovery software app recommendable to non-professional users if it isn't supported by a similarly praise-worthy user experience.
Disk Drill 5 for Mac builds on the excellent, modern user interface introduced with the release of Disk Drill 4, polishing it to deliver the best data recovery experience to date.
The user interface is now fully modular to flexibly accommodate the large collection of extra tools that are included with Disk Drill 5 for free. These tools include:
S.M.A.R.T. Monitoring (now with clipboard and shortcuts support)
Data Protection
macOS Installer (capable of downloading the operating system from the internet)
Byte-to-Byte Backup
Clean Up
Find Duplicates
Data Shredder
Erase Free Space
When using Disk Drill 5 to do what it does best—recover lost data—it's now possible to see how well the data will be restored thanks to the new recovery chance prediction feature.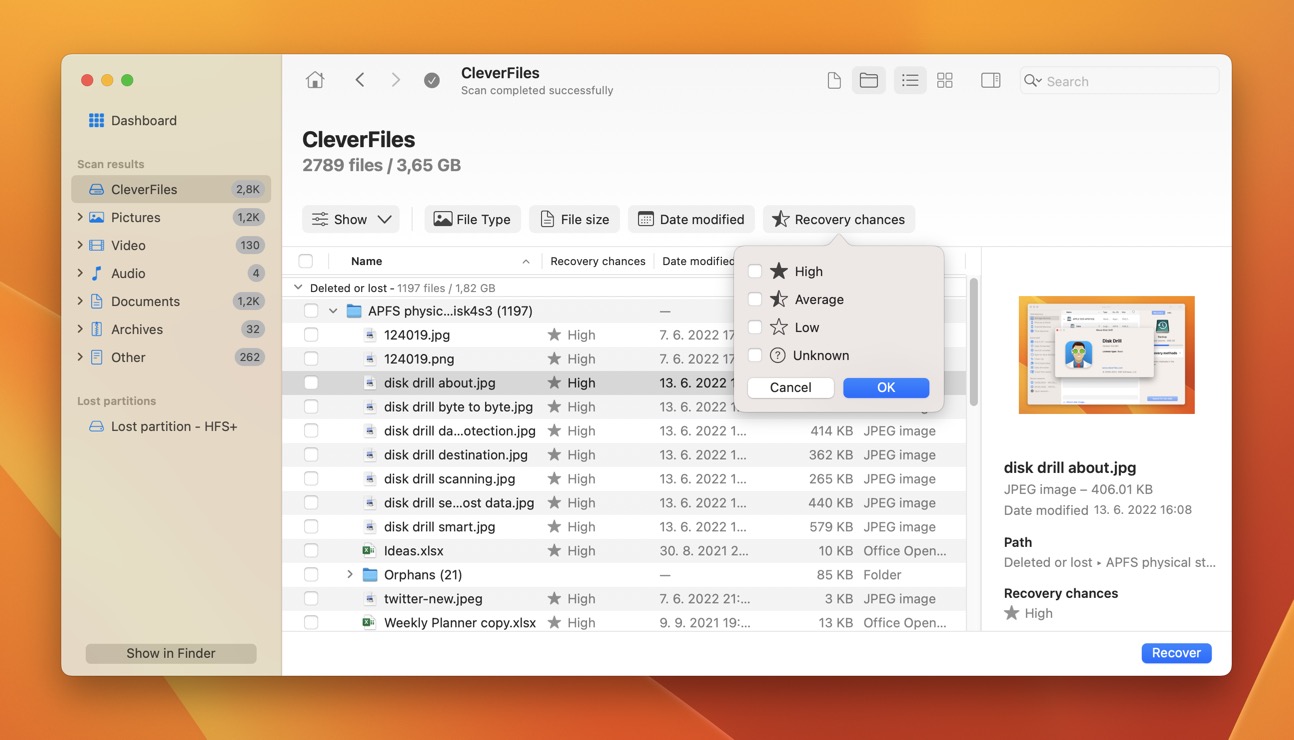 You can also take advantage of advanced filters and sorting options, enhanced file labeling, and even more capable preview functionality to quickly find and select the files you want to recover and nothing else.
If you use both macOS and Windows, then you should know that Disk Drill 5 scan sessions can be saved and transferred between the two operating systems, making it possible to start a scan on one computer and finish it on a different one.
More Capable but Just as Affordable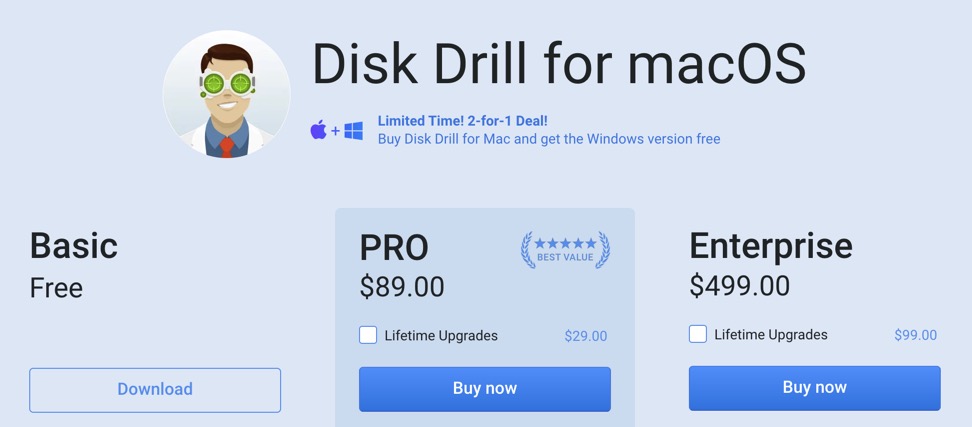 Disk Drill 5 for Mac continues to rely on the same freemium pricing model that has allowed so many CleverFiles customers to upgrade to the PRO version, which is still available for US$89, without any worries.
That's because the free version of the data recovery software app can be used to find all recoverable files and verify their integrity before recovery.
You can try the latest version of Disk Drill for Mac on any Mac running macOS Catalina up to the newest Ventura. If you already own Disk Drill 4, then you can get a discount of at least 50%.