I love using my Mac not only for macOS but also because of the software that is available on the operating system. That is why I also have an iPhone, iPad, and Apple Watch is just because of how well everything works together.
I have used Mac computers for years. This includes selling them at an Apple Authorized Service Provider store, selling Mac apps for another company for multiple years, and then using one in my day-to-day to get things done. During this time, I have been exposed to a lot of great Mac apps.
Finding the right app can really make a huge difference in how you use your computer, and it also helps you expand on the possibilities of what you can do with your computer. In this article, we're going to take a look at the top 30 best Mac apps that you need to try in 2023.
There are six sections, and within those sections, we have put the best Mac apps that we think deserve a place on your Mac.
Security
Security is more than just antivirus software, it's being able to be safe on your Mac. It means keeping your data safe, being able to recover information if it's lost, and managing important data like passwords. In this section, we're going to take a look at the best mac software options when it comes to all apps security-related.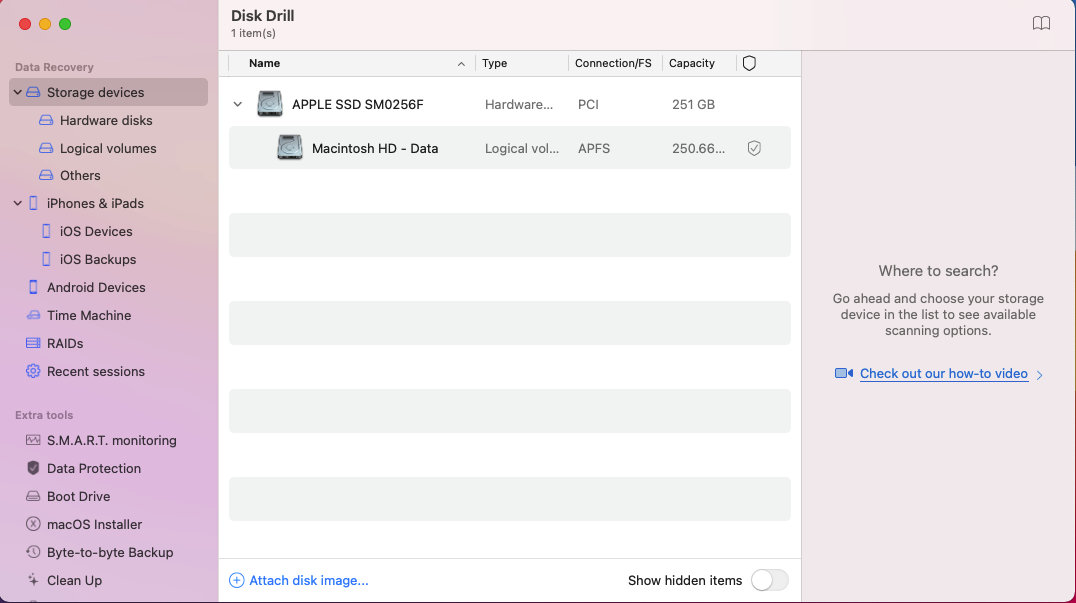 Disk Drill is a file recovery tool that can retrieve your data from any storage device such as external hard drives, USB drives, SD cards, etc. It can restore more than 400+ file types and it works well with both Windows and Mac. It also has an intuitive interface, and you can recover data with just a few simple steps: select the drive that you want to scan, wait for the scan to finish, preview results, select the file you want to retrieve, and recover your lost data.
While Disk Drill's main job is data recovery, it actually does more than that. Compared to other data recovery tools, Disk Drill has features that protect your disc. It has S.M.A.R.T. disk monitoring which helps identify problems that can potentially lead to data loss, a built-in byte-to-byte backup, and a Mac cleanup.
Features:
Scan for Lost Data: After selecting a storage that you want to search for lost data, Disk Drill will begin with a quick scan. Results will be grouped per file type so it's easier to review them.
Simple Mac File Recovery: You don't have to be an IT professional to recover deleted or lost files. With its simple interface, you can easily navigate the software. However, if you need it, Disk Drill provides a step-by-step process or instructions for each feature.
Deep Scan of T2, M1, and M2 Macs: As a comprehensive data recovery app Disk Drill requires low-level access to the scanned storage devices.
Pricing: 
$89.99 for the Pro version
$499 for the enterprise version
Free version: The free version can scan and preview lost files. However, you need to upgrade to recover them.
Supported macOS versions: macOS 10.15.7 or later
Disk Drill deserves to be on this list because it is a reliable file recovery software. It's perfect for beginners, has an intuitive interface, and can predict your chances of recovering lost data.
#2

Enpass – Password Manager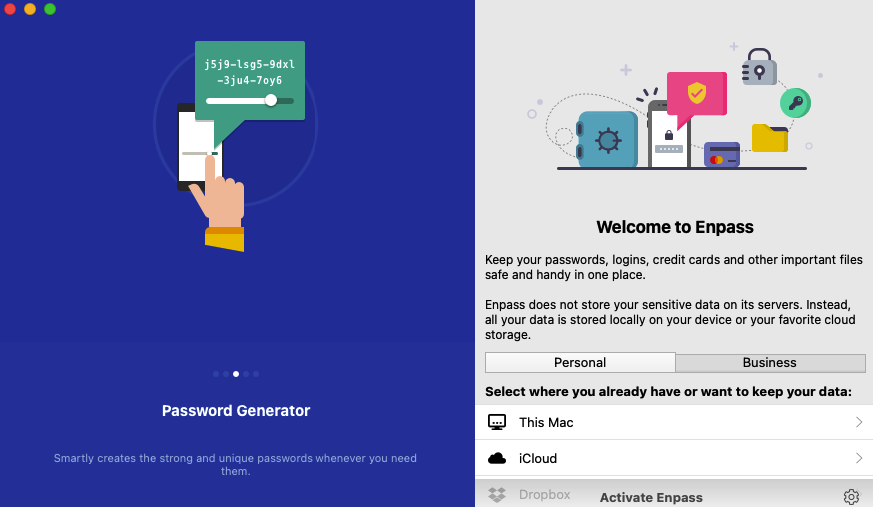 Enpass is a password manager and a digital storage wallet that helps you protect your online identity. It gives you a single password organizer to access your passwords across different websites, apps, and services.
Enpass also has a strong encryption algorithm for privacy protection. You can use this app on most operating systems, including macOS devices, simultaneously.
The app also has a secure password generator, making it easier for you to create strong passwords. It also features automatic form filling, cloud sync across devices, fingerprint unlock on Android devices, and an extension for Chromium browsers.
Features:
Autofill: Enpass makes your browsing experience smooth and secure by auto-filling passwords, logins, credit cards, and other information for you. No more copy and paste. Log in to apps and websites, and fill out forms with a single click.
Password Storage: Enpass saves your passwords, logins, and files locally (encrypted) on your devices. Your information will never leave your devices unless you sync everything through your personal cloud account.
Data Synchronization: Even though Enpass is an offline password manager, which means your passwords, logins and files are stored locally on your devices, you still have the freedom to sync everything across all your devices using your personal cloud account.
Pricing:
Starts at $0.79 per month for the Individual plan
$2.39 per month for the family plan
$99.99 for the one-time plan
Business plans are also available, which start at $2.99 per user, per month
Free Version: It has a free version that allows you full access on desktop.
Supported macOS versions: macOS 10.14 or later
Enpass is on this list as it is a great tool to help organize and store all your passwords, making your digital life easier.
#3

Norton 360 – AntiVirus Software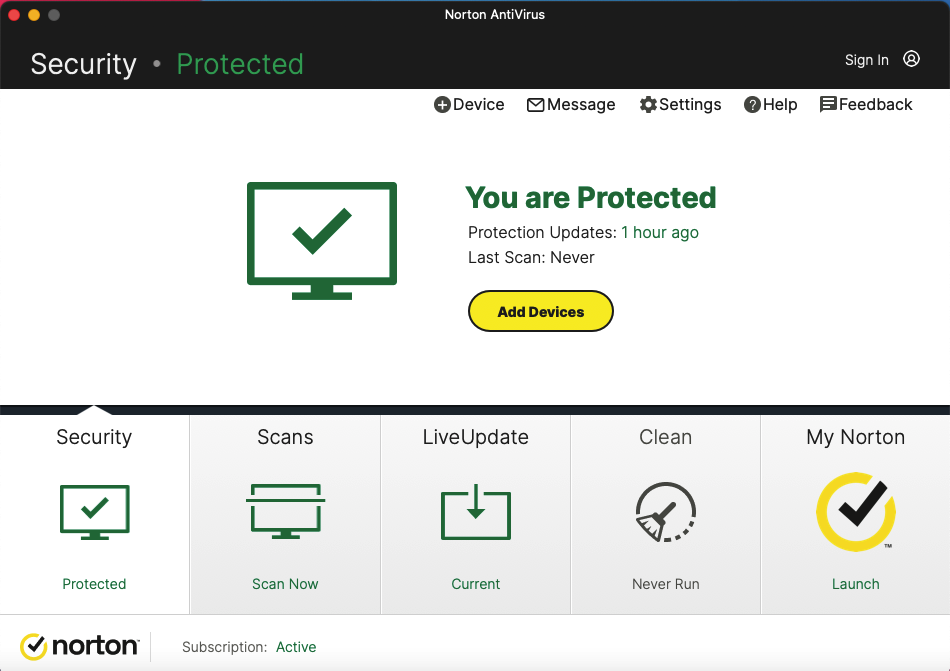 Norton 360 is a powerful suite of security tools that can protect your Mac devices from malware and virus, plus, it also serves as an online backup service for your files. The software also scans for vulnerabilities in your system, fixes them if needed, so you don't have to worry about getting hacked again.
Norton 360 comes with various features to ensure that no one can access your files unless they have administrator rights in the system.
Features:
Real-time Threat Protection: Advanced security with antivirus helps protect against existing and emerging online threats to your device, and protect your private and financial information when you go online.
Password Manager: Norton 360 has tools to easily generate, store, and manage your passwords, including credit card information and other online credentials.
Smart Firewall: Monitors communications between your computer and other computers and helps block unauthorized traffic.
Pricing:
Starts at $14.99 for the first year. Subscription renewal plans are as follows:

$89.99per year for the Norton 360 Standard
$109.99 per year for the Norton 360 Deluxe
$124.99 per year for the Norton 360 Premium
Free version: Comes with a 14-day free trial with access to antivirus, ransomware protection, secure VPN, password manager, and more.
Supported macOS versions: macOS High Sierra 10.13 or later
Norton is the best AntiVirus software that deserves to be on this list, because aside from its excellent malware detection rates, it also offers good real-time protection and has a lot of features for an antivirus application.
Little Snitch makes visible the internet connections that are made to your Mac so that you can monitor and approve them. When you connect to the internet, applications can send whatever they want and Little Snitch gives you back control. If an app is connecting to the internet when you don't want it to, you can deny it the ability to do so.
Features:
Alert Mode: This allows you to see the connection alerts that Little Snitch finds for you as you use your apps. Whenever an app attempts to connect to a server on the internet, Little Snitch shows a connection alert, allowing you to decide whether to allow or deny the connection. No data is transmitted without your consent. Your decision will be remembered and applied automatically in the future.
Silent Mode: If you are new to Little Snitch, you may get overwhelmed by the vast amount of notifications from applications wanting to connect to the internet. The all-new Silent Mode was re-built from the ground up to make dealing with them easy. It lets you silence all notifications for a while, or you can make all your decisions later.
Network Connections: Network Monitor is your window to the world of network connections. View your Mac's network activity from three perspectives – a list of apps and servers, a web of connections across the globe, and a one-hour history of data traffic.
Pricing: $45
Free version: Without a license key, Little Snitch runs in demo mode, which provides the same protection and functionality as the full version. The demo runs for three hours, and it can be restarted as often as you like. The Network Monitor expires after 30 days. Turn it into a full version by entering a license key.
Supported macOS versions: macOS 10.11 or later
Little Snitch is on this list as the best Mac program when it comes to firewall protection due to its transparency with the user. When you run the app, it is made clear what apps are trying to connect to the internet so that you can allow or deny them.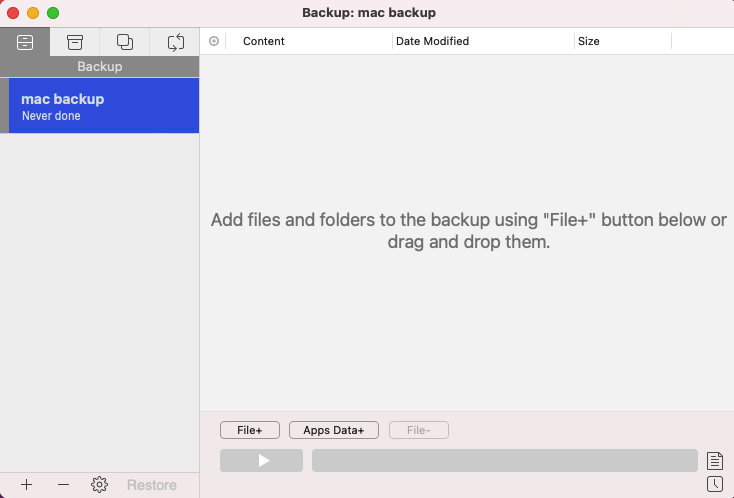 Get Backup Pro is a backup and restore utility for macOS that can back up your files to local, network, or cloud storage. It also supports encrypted disks, volumes, and Blu-ray discs.
The app has a simple but comprehensive interface that lets you choose where you want to store the backups, either locally on your hard drive, across networks, or in the cloud. You can also select whether to encrypt your backups before they are written, so they are safe from prying eyes when they are stored in an unsecured location like Dropbox or Google Drive.
Features:
Incremental and Compressed Backups: You have the option to choose whether you want to do a full, incremental, or compressed backups. Incremental speeds up the backup process since it only copies data that were changed or created since the last backup activity. On the other hand, compressed backups reduce the size of resulting archives by up to 60%.
Encrypted Backups: Encrypt your archives in Get Back Pro using AES-128, AES-256, Blowfish, or Triple DES.
Folder Synchronization: Keeps files in two different locations synced with unidirectional and bidirectional sync.
Restore to Any Computer: Quickly and easily restore your backups to any Mac without having Get Backup Pro installed.
Pricing:
$19.99 for a single license
$34.99 for a family pack (up to 5 seats)
Free version: Comes with a 30–day free trial
Supported macOS versions: macOS 10.10 or higher
Get Backup Pro is on the list because of its value for money. Considering its price, you can get more than what you paid for as it quickly back up data, creates bootable and encrypted backups, and syncs folders.
Productivity
Having the right productivity apps can make us more productive. They help us tailor our workflow, create shortcuts, or simply just make our lives easier. Productivity apps help me get more done on my Mac, and they also make the experience more enjoyable. In this section, we're going to take a look at the best Mac productivity applications for Mac.
#6

Things – Best To-Do List
Things is the best to-do list app that there is if you ask me. It has an elegant design, beautiful interactions, and is super easy to use. What I love about Things is how intuitive it is. You can create todos, lists, projects, and it also can integrate with your calendar as well. Things works on every Apple product being Mac, iPhone, iPad, and Apple Watch. iCloud also lets you sync your things between devices so that you're always up-to-date when you open the app. This is a must-have app for your MacBook.
Features:
All-New Design: Things 3 has an all-new design that changes not just how it looks, but how it feels to use as well. When I interact with the app, I really enjoy the colors and animations that it gives out. It's a calming feeling that is hard to describe until you use the app.
Today and This Evening: Amongst the many ways you can organize your to-dos, you can simply use the Today tab if you would like to. This allows you to choose between things that you want to be due throughout the day, but you can also add things to the Evening tab for later on.
Upcoming and Calendar Integration: The Upcoming tab lets you view to-dos that are in the future. This is useful for setting things that you want to do, but they don't need to be done today. You also have the option to integrate your calendar as well right into the Today and Upcoming view to let you see the full picture.
Pricing: $49
Free version: 15-day free trial before a purchase is required but it's worth it, I promise.
Supported macOS versions: macOS 10.13 or later
Things is on this list as it's a top application for MacBook that will allow you to organize your life. It's a powerful productivity app for Mac that goes beyond just a simple to-do creator and comes with powerful calendar integration and project support. It's one of the top apps for Mac.
Fantastical makes using your calendar a delight. It comes with an all-new design that allows you to see your calendar information in a predictive and concise way and is a joy to look at and use. It has natural language for your calendar inputs making it easy to create events and it also comes with task integration allowing you to add to-dos to your calendar so that you can have everything in one spot.
Features:
Your Calendar on All of Your Devices: Fantastical works on all of your Apple devices, allowing you to sync your calendar events and todos between them so that they're always up-to-date.
All-New Design: With a modern and clean interface, Fantastical is a joy to use. The interface allows you to even add things such as files and photo attachments to calendar events, giving you even more out of your calendar.
Weather: Fantastical integrates a detailed 10-day weather forecast right into the app and it displays this information on the days throughout the week so you always know what the weather will be.
Pricing: $3.33 per month billed annually
Free version: 14-day free trial that gives you limited access to the app. After that time, a purchase is required.
Supported macOS versions: macOS 10.13.2 or later
Fantastical is on this list as I truly feel that this is what a calendar app should be. It is just packed with so many other amazing and helpful features that make it one of the good apps for Mac.
#8

Daily – Time Tracking
Daily is an app that takes a more minimal approach, but I think that this is a benefit when it comes to the experience. Keeping track of the time that we spend on tasks not only helps us manage our time better but can also be used to report our work hours for our paycheck.
Features:
Report Your Hours Stress-Free: Sometimes, we forgot to record our hours for work. or we might be trying to keep track of how much time we have worked on something and we forget. Daily will track this time for you and display it in the app.
Create better invoices: Daily will create invoices for you so that when you turn in your hours for work they're detailed and easy to understand.
Increase your productivity: With insights as to how much time you have spent on something, you can delegate your time to your tasks.
Pricing: $19.99 per year
Free Version: 7-day free trial and then a purchase is required
Supported macOS versions: macOS 10.15 or later
Daily is on this list because it takes a minimalist approach to something and I enjoy how it is designed and implemented. It is a simple app, but it focuses on one thing, and it does it well.
#9

Airmail – Mail Client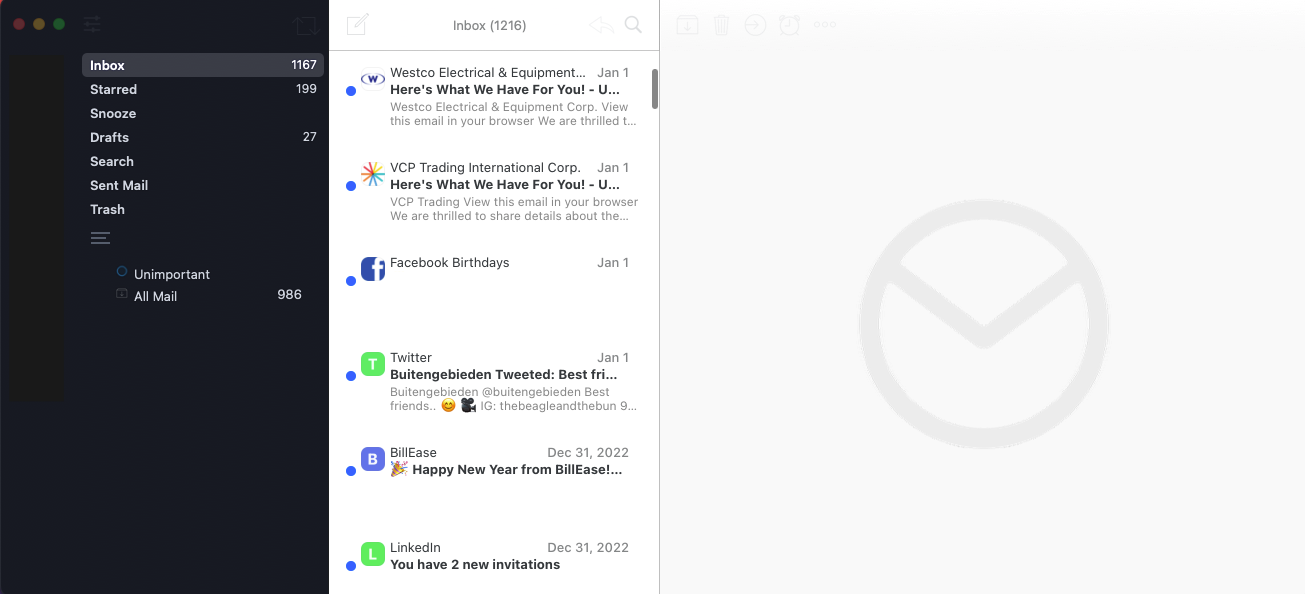 Airmail is a powerful email client for Mac users. It allows you to connect with your contacts and manage your inbox, which includes the ability to sort messages by sender, subject, or date received.
Whether you're looking for an app that can help manage your inbox or just want something simple to view your emails in, Airmail can do these for you. The app comes with various themes to choose from, so you can customize it to your liking. You can also customize Airmail with its many keyboard shortcuts.
Features:
Multi-account: Add as many email accounts of any type as you like to Airmail. (Gmail, GSuite, iCloud Mail, Exchange, Office 365, Microsoft Outlook, IMAP, and POP3).
Smart Inbox: If you just want to see the important emails, the smart inbox is here for you. It automatically filters out newsletters and other distractions, leaving you with just the crucial messages.
Send Later: Schedule emails for the perfect moment. Email scheduling saves a lot of time and effort.
Privacy Mode: If privacy is paramount, then you can enable privacy mode, which will process all the data locally on your device. Privacy mode also blocks tracking pixels and prevents images from loading automatically.
Pricing:
$4.99 monthly
$19.99 yearly
Free Version: Free trial available. Some of Airmail's features are free to use on Mac like schedule emails and smart inbox.
Supported macOS versions: macOS 10.12.0 or later
Airmail is on this list because it's a great email client that can definitely boost your productivity using Airmail. Seeing your business emails and personal emails in one place, being able to respond to them quickly, and organizing them in a smart way are just some of the reasons that makes Airmail one of the best email clients for Mac.
#10

Any.do – Powerful Planner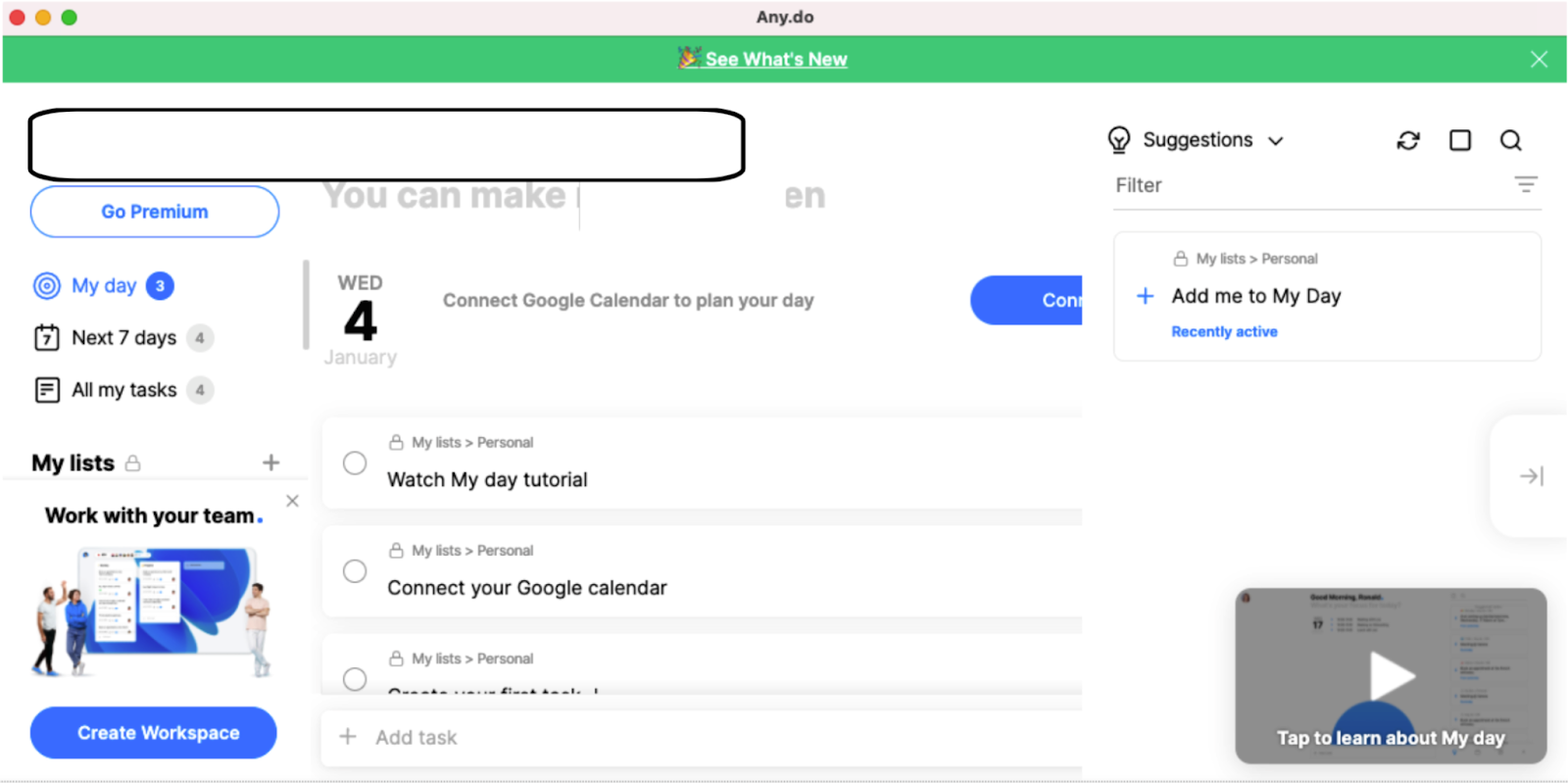 Any.do is a great app for managing your to-do list, especially if you're looking for an easy-to-use tool with all the features that you need. It has a clean interface and simple design, but it also allows some customization options, like the ability to create multiple lists or merge tasks into one project.
Any.do is available on all major platforms, including macOS, so there's no need to worry about compatibility issues when using this app. The great thing about this application is its integration with other apps like Google Calendar and Evernote, which makes working with multiple calendars more efficient than ever.
Features:
Personal space: Any.do as you know it, is now your private space (or simply "My lists") allowing you to easily manage your personal life with lists, tasks, reminders, and more.
Workspace: a shared workspace for your team to manage projects, workflows & goals.
My day: a simple and powerful way to plan your day.
Pricing:
$3 per month billed annually for the Premium plan
$5 per month billed annually for the Teams plan
Free Version: The personal plan is completely free and you get access to the key features such as Tasks & lists, Reminders, Calendar, Daily planner, Sync across devices.
Supported macOS versions: macOS 10.15.0 or later
Any.do is in this list because of its stunning interface that is simple and fairly intuitive. Users can stay organized and get more done.
Design
Design apps let us get creative. They allow us to create things that we didn't even know that we could. These tools not only can be used for professional work but also to do for pure enjoyment.
Adobe Photoshop is synonymous with photo editing. Over the years, it has continued to improve and is used by many in a consumer and professional environment. With continued support and a large following, it has many features that make it an attractive photo editor.
Features:
Powerful and Easy Editing: With tools such as one-click selections, easy masking, and unlimited layers, you can create what your camera can't capture.
Brushes: Photoshop comes with a multitude of brushes which gives you a large number of possibilities when it comes to adding color into whatever you're working on.
Retouch Tools: Something in your photo that you don't want there? You can remove it. You also have the ability to add in or take out anything that is in your photos.
Pricing: $20.99 per month
Free version: 30-day free trial
Supported macOS versions: macOS 10.14 or later
Adobe Photoshop is on this list because it is an amazing photo editor. It's one of the best apps for MacBook and has been a top choice for years. With powerful editing features, a large brush set, constant updates, it's easy to recommend this app to everyone.
Final Cut Pro is the best video editor that is available on Mac. It combines revolutionary video editing with a powerful media organization and incredible performance. Since Final Cut Pro is designed by Apple for its own hardware, it's optimized and runs extremely smoothly.
Features:
The Tools That You Need: With video edits, organization tools, motion graphics, audio, and many delivery options, Final Cut Pro can do it all. When you launch the app, you're greeted with a large canvas and a powerful magnetic timeline, you can do anything that you can imagine.
Optimized for Apple Silicon: Final Cut Pro features improved performance and efficiency on Mac computers. Rendering a complex timeline is up to 6 times faster and editors can expect amazing playback performance — two streams of 4K ProRes on the MacBook Air and one stream of 8K ProRes on the 13-inch MacBook Pr0, all at full quality.
The Flexibility of RAW With the Performance of ProRes: Import, edit, and grade original, untouched footage with RAW data straight from your camera sensor — without sacrificing any speed or smoothness. Create native ProRes RAW files using ATOMOS recorders and the DJI Inspire 2 drone of RAQ with real-time performance of ProRes.
Pricing: $299.99
Free version: 30-day Trial
Supported macOS versions: macOS 10.15.6 or later
Final Cut Pro is on this list as it's one of the best Macintosh software solutions that you can get when it comes to video editing. With the powerful features and beautiful interface, some users use a Mac just for this app, and it's easy to see why.
#13

Canva – Storyboarding
Canva is a storyboarding app that allows you to design and create your own graphics. I don't think that people realize how much work goes into being a graphic designer, and this app helps you create designs without having to use complex software.
Features:
Create a Design: Canva allows you to create designs. These designs can be for things such as social media apps or a presentation. You can even make things for a video!
Design Types: Loaded with many design types, you can create things such as brochures, business cards, calendars, canvas prints, Christmas cards, custom mugs, and much more.
Edit and Create: You can edit things such as a business card and move the text around. You can truly create something of your own or start off with a template to get an idea and then make it your own.
Pricing: Free or $9.99
Free version: Free version and a Pro version for $9.99/month on a yearly plan
Supported macOS versions: Mac OS X 10.10 or later
Canva is on this list because of its ability to allow you to create designs. It works well and is simply, yet also feature-packed and powerful. Now everyone has the time to learn graphic design, and with Canva you don't have to.
#14

Illustrator – Graphics & Design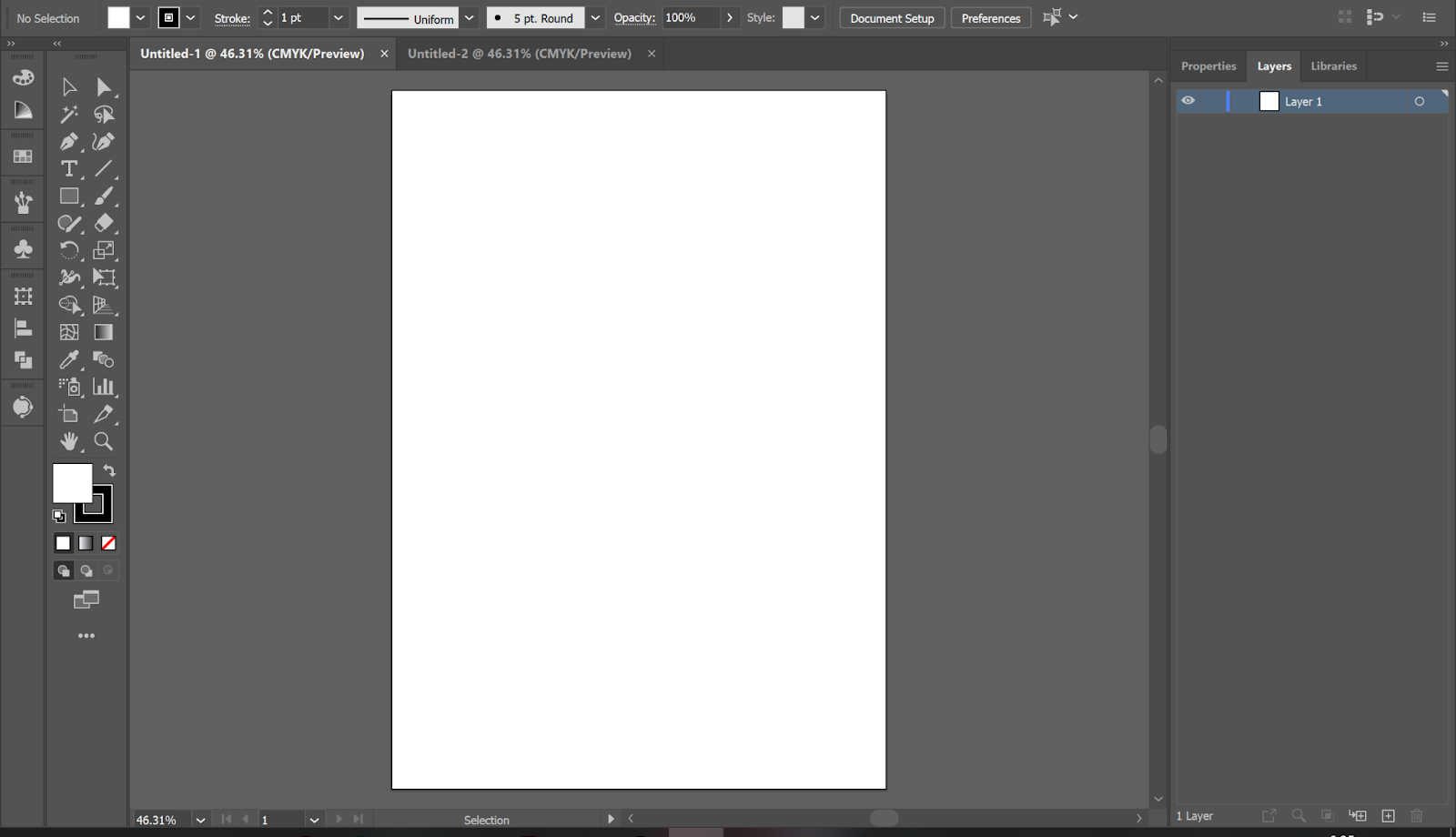 Illustrator is a vector graphics editor developed and marketed by Adobe Systems. It is used to create logos, illustrations, and other images. The program can also be used to edit bitmap images and vector drawings.
Illustrator supports 2D and 3D drawing. With Adobe Illustrator, you can create digital and visual renderings and it can also be integrated with other design tools like Adobe Photoshop. Designers rely on Adobe Illustrator's powerful tools to turn their ideas into striking masterpieces.
Features:
Taper and twist 3D objects: Taper and twist objects to enhance the 3D effects.
Preview color and opacity in real-time: Live preview of your objects' color and opacity changes.
Convert bullets and numbering to text: Make bullets and numbering editable by converting them to text.
Pricing:
$20.99 per month for the individual plan
$19.99 per month for the student plan
Free version: It offers a 7-day free trial
Supported macOS versions: macOS version 10.15 (Catalina) or later
Illustrator is a popular app especially for graphic designers. It deserves a spot on this lsit because of its versatility. With Illustrator, you can do vector art, illustrations, typography, icons, logos, and more.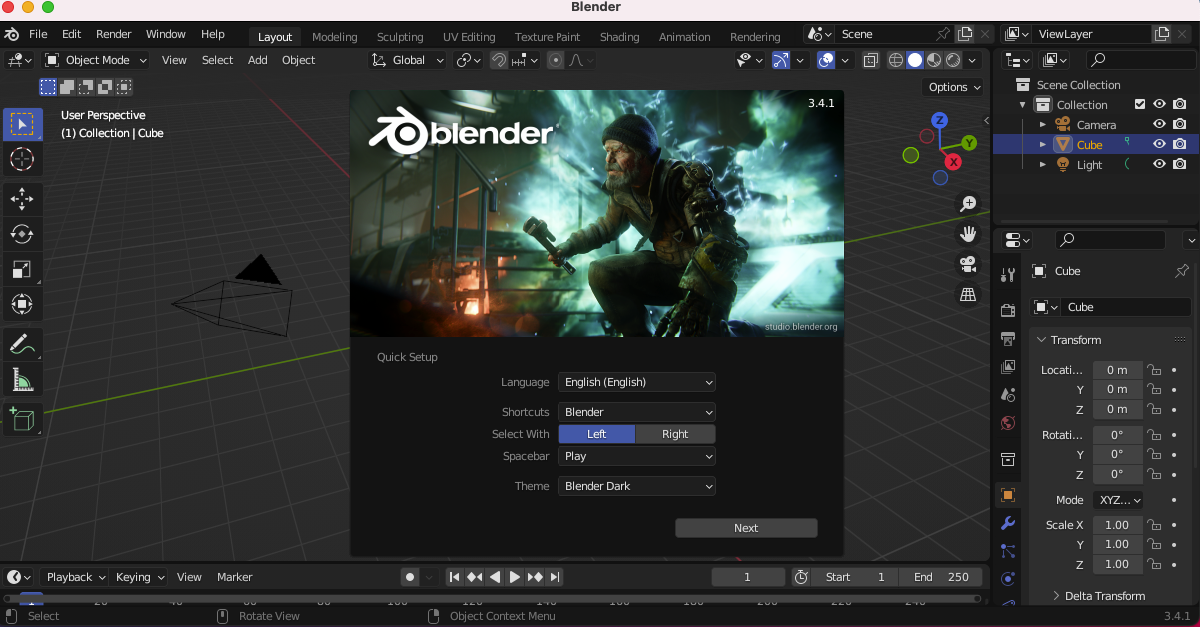 Blender 3D is a free, open-source 3D computer graphics software for creating interactive 3D content. It's used in producing visual effects, animated films, video games, animated television series, and music videos. The features include advanced simulation tools such as rigid bodies, soft body dynamics, and fluid dynamics, which can be used to create realistic-looking objects from scratch.
Features:
Rendering: Create jaw-dropping renders thanks to Cycles' high-end production path traces.
Modeling: Sculpting, retopology, modeling, curves. The blender modeling toolset is extensive.
Sculpting: Digital sculpting tools provide the power and flexibility required in several stages of the digital production pipeline.
Pricing: Completely free and open-source
Supported macOS versions: macOS 10.13 Intel · 11.0 Apple Silicon
Blender 3D is part of the list because it offers great tools for 3D modeling and animation. And since it's an open-source software, it's easy for anyone to access it. Who doesn't love free yet powerful software?
Entertainment
Using your Mac isn't always about work. We need to take time for ourselves, and that's what this section is about. Rather it's talking with friends, listening to music, or just writing about our day. These are the best apps for Mac when it comes to entertainment.
When it comes to a newspaper app for Mac, Google News is the way to go. It allows you to get news on your Mac and view it right on your computer. It is a news aggregator service developed by Google. It presents a continuous flow of articles organized from thousands of publishers and magazines.
Features:
Multiple Accounts: With Google News, you can manage multiple accounts and switch between them easily.
Your Own Window: View your news accounts within their own window, making it easy to find and view your news.
Light or Dark Mode: Google News allows you to use either a light or dark mode allowing you to customize your news experience.
Pricing: Free
Free version: This app is free
Supported macOS versions: macOS 10.11 or later
Google News is on this list because it's one of the best newspaper apps for Mac. It's free, supports multiple accounts, and allows you to view the news. It also has a light and dark mode.
#17

VLC – Multimedia Player
VLC is a free and open-source cross-platform multimedia player and framework that plays most multimedia files, and various streaming protocols. With VLC, you can open and play pretty much any media file that is on your Mac.
Features:
Hardware Decoding: VLC has hardware decoding on most platforms. It supports 0-copy on the GPU and can fall back on software when required.
Play Every Format: VLC can play every file format that you can think of. The list is honestly too long to list here, but chances are you will be able to listen to or watch anything that you want. I haven't yet been able to find something that it couldn't open.
Controls: VLC comes with tons of controls that allow for subtitles, synchronization, and video and audio filters.
Pricing: Free
Free version: VLC is free, but you can donate
Supported macOS versions: Mac OS X 10.7.5
VLC is on this list because it's the best way to enjoy media on your Mac. With the ability to support almost any format and powerful controls, every Mac owner should have this app. Not to mention it's one of the best free Mac apps when it comes to viewing media.
#18

Discord – Game Streaming and Instant Messaging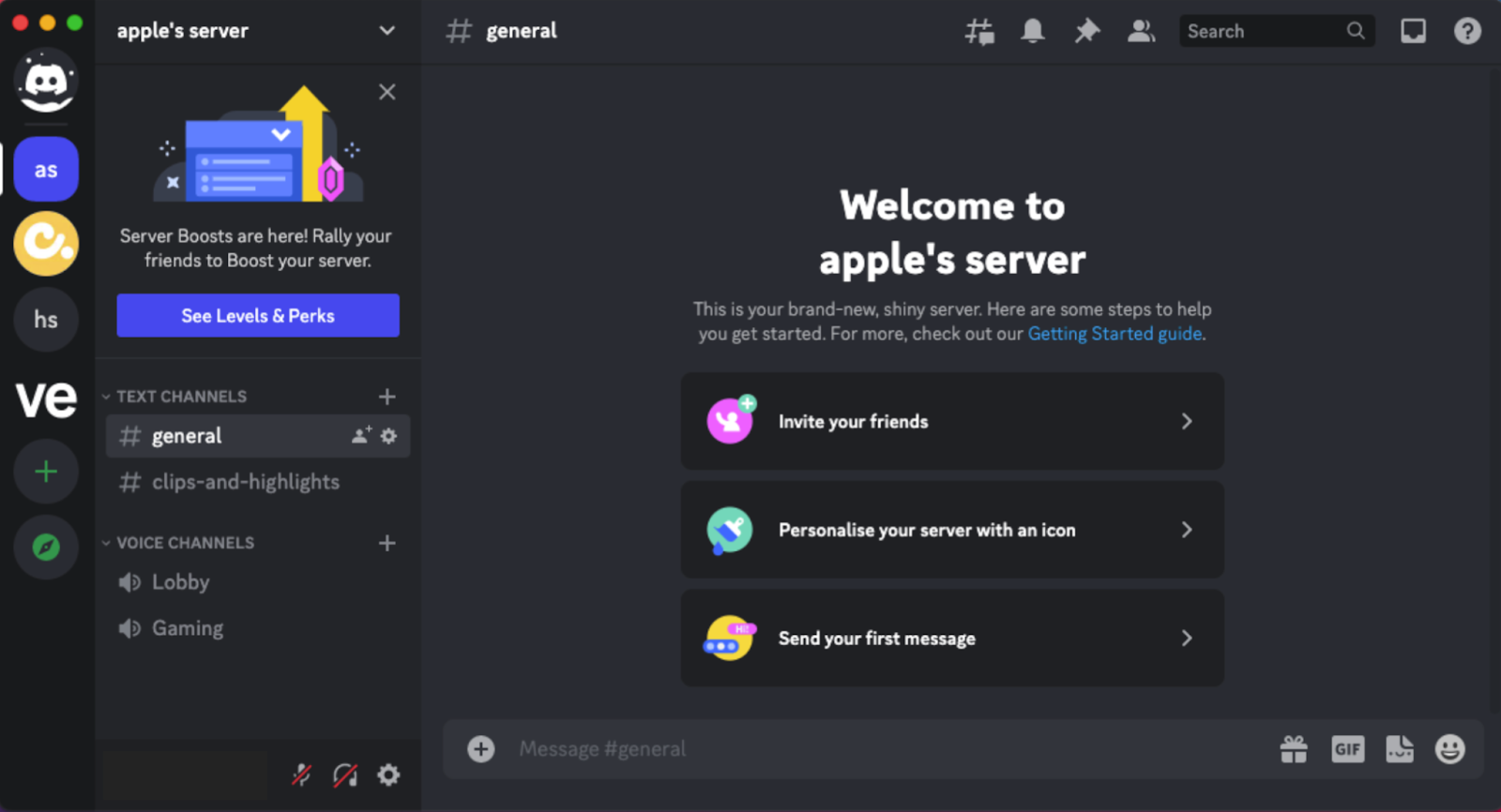 Discord is a free app that allows you to chat with friends and family. It's also great for playing games, as it allows you to connect with other players and voice chat directly within the game itself.
Discord offers group chats to up to 50 people all at once, though this number varies depending on the user. You can also share links and videos in these chats, and even do video calls to your group. Discord is mostly popular with the younger group of people and they use it for school, gaming, sharing music or videos, and playing games.
Features:
Age-Restricted Command: Age-restricted commands are commands from apps that may contain age-restricted content and may only be used by people 18 or older.
Screen Reader: You can use it on Discord to help you navigate the desktop and browser clients. Screen readers are great for visually impaired people who rely on screen readers to dictate the text on a screen and announce what features are currently being displayed.
Keyboard Navigation: Whether you rely on your keyboard to use your desktop, or you just don't feel like reaching for your mouse, Discord now has full keyboard navigation across the entire desktop app so that you can do what you need to in the way that works for you.
Pricing:  Discord Nitro is at $9.99 per month or $99.99 per year
Free version:  Discord is free to use, but you can avail the Discord Nitro if you want to get extra features.
Supported macOS versions: macOS 10.11 and above
Discord made it to this list as it is one of the best apps for entertainment and communication. It is free and can easily be accessed by anyone. It has multiple channels to easily organize chats, which makes it stand out among its competitors.
Day One is a journal for your life. What I really like about Day One is the simplicity that it offers, but at the same time, it is packed with features. It comes with a normal text window field for your journal entry, but you can also add photos, videos, drawings, audio recordings, and even timestamp what the weather was for that day helping you really remember your entry.
Features:
Attractive and easy-to-use design: Day One comes with a beautiful and modern interface that makes writing in your journal a fun experience.
Power Features: With an amazing design, unlimited number of text entries, markdown support, and the ability to create different journals, Day One can do it all.
Security: Your journal is password protected with end-to-end encryption, and it also comes with a backup feature that will sync your journal to your other devices.
Pricing: $2.92 a month billed annually
Free version: Comes with a basic version that has limited features
Supported macOS versions: macOS 10.13 or later
Day One is on this list as it's a great way to write about your day or thoughts. Journaling is a good way to reflect and get your thoughts out there and relive memories.
#20

FaceTime – Video Chat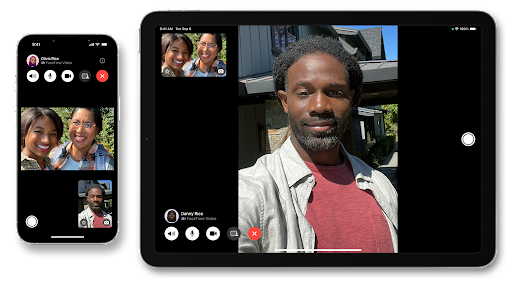 FaceTime is an app that allows you to make video calls over your internet connection. It's available for Macs, iPads, and iPhones and works with any iOS device except for the iPhone SE.
FaceTime is free to use for FaceTime calls between iOS and Mac devices. So if you have an iPhone 5S or newer model with FaceTime included in its list of features, then this app will work just fine on your computer as well.
You can also use FaceTime on any Mac running macOS Mojave (version 20).
Features:
Spatial Audio in FaceTime: Spatial Audio in FaceTime makes it sound like your friends and family are in the room with you. Their voices are spread out and sound like they're coming from the direction each person is positioned on the screen, helping conversations flow more naturally.
Share screen: You can share your screen while on a FaceTime call.
Create a link to a FaceTime call: Create a link to a FaceTime call and send the link to others using Messages or Mail. They can use the link to join or initiate a call.
Pricing: Free for all Apple users
Supported macOS versions: macOS Mojave (version 20) and newer
FaceTime is a champion among Apple users. It is easy to use as long as you have an Apple ID and it is completely free. So call up your peers who are Apple users and enjoy the convenience that FaceTime gives.
Optimization
Optimization apps help us get the most out of out Mac by either making tweaks to how core functions work or by helping us keep our Mac clean and running fast. Below are some of the best apps for doing just that.
#21

Bartender – Menu Bar Control
Bartender allows you to take control of your menu bar on your Mac. It basically gives your menu bar superpowers. With these powers, you can control what is displayed, and when, with menu bar items only showing when you need them.
Features:
Quick Reveal: Lightning-fast access to your menu bar items is now included with the new Quick Reveal feature. This allows you to get instant access to your hidden menu bar items simply by moving your mouse to the menu bar. You can also make it so that you have to click your menu bar to make this happen.
Bartender Menu: Access your hidden menu bar items in the Bartender Bae beneath the menu bar. Great if you need more room for all of your menu bar apps.
Menu Bar Item Spacing: This feature allows you to delegate how much space is between each menu bar item.
Pricing: $15
Free version: 4-week trial and then you're prompted to make a purchase.
Supported macOS versions: macOS 10.11 or later
Bartender is on this list because it truly allows you to change your menu bar and do things with it that you can't with how macOS is by default.
CleanMyMac is an all-in-one package app that allows you to clean up your Mac at the core, but it offers many other features as well. The newer version of CleanMyMac has a redesigned interface that is a joy to use, and I love the new modern look that the app has.
Features:
Clean Your Mac: As the name implies, you can clean your Mac and keep it running smooth. CleanMyMac will search your entire Mac and find unneeded files. This can be outdated caches, broken downloads, logs, and useless localizations.
One Button Cleaning: CleanMyMac has a one-click which makes it easy to scan your Mac.
Safety Database: This feature helps CleanMyMac know the difference between junk and important files. It knows the ways of your Mac and never deletes anything without asking.
Pricing: $64.95 one-year subscription
Free Version: Trial version with limitations and a purchase is required to unlock all of the features.
Supported macOS versions: macOS 10.10 or later
CleanMyMac is on this list as it allows you to keep your Mac running fast and is also packed with many other features that allow you to optimize and get the most out of your Mac.
#23

OnyX – Maintenance and Optimization Tool
OnyX is a utility that you can use on your Mac to verify the structure of the system files, to run miscellaneous maintenance and cleaning tasks, to configure parameters in the Finder, Dock, Safari, and some Apple applications, to delete caches, to remove certain problematic folders and files, to rebuild various databases and indexes, and more.
Features:
Large Support for Operating System Versions: OnyX runs on almost every version of macOS. This is great for those that have an older Mac but want to use the maintenance tool.
Powerful Interface: OnyX allows you to do so much to help maintain your Mac. It's a reliable application that provides a clean interface to many tasks that would otherwise require complex commands to be typed using a command-line interface.
Support: OnyX's developer is extremely responsive and is always updating the app to make it the best that it can be. If you ever have any questions, you can contact the developer and get a response from them directly. Something that can't be said about all apps out there.
Pricing: Free
Free version: The app is free, there are no limitations that require a purchase
Supported macOS versions: all versions of macOS
OnyX is on this list as it's a free and great way to ensure that your Mac is running the best that it can be. With so many powerful features and an active developer, you can't go wrong with this one.
#24

AppCleaner – Uninstaller/Cleaning App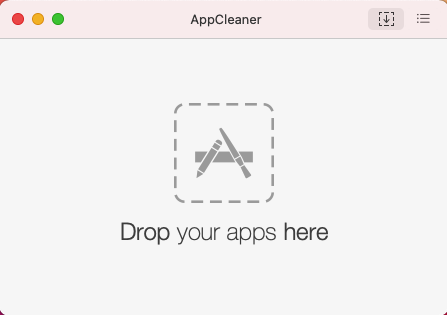 AppCleaner is a cleaning tool for your Mac. You can use it to delete files and apps you don't need anymore, which frees up space on your hard drive.
It is easy to use with a simple interface that makes getting started easy and fast. AppCleaner also includes an "all apps" button, which allows you to see how much space each app takes up compared to other apps. The results will show if anything unnecessary takes up valuable storage space on your device.
Features:
Cleans up your heap memory: Cleans up unused space in RAM that's used by the operating system and other programs. This can free up some valuable resources for other applications.
Removes junk files: Searches for specific types of files that are no longer needed by any running process or program on your computer. These may be associated with viruses or spyware infections but also include duplicate documents, old logs/reports, etc., which take up valuable disk space but don't serve any purpose anymore.
Removes unneeded applications: Searches for any application that isn't currently running and displays a list of applications that can then be selected for removal. This is a great way to free up disk space by removing old programs that are no longer needed.
Pricing:  Free
Supported macOS versions: macOS 10.6 and above
There are several cleaning tools on Mac but AppCleaner stands out because it's simple and it's free. It has a clear and straightforward interface that notifies you clearly of what it is about to delete, like files associated with the application you plan to remove.
#25

iStat Menus – Computer Monitor
iStat Meanus allows you to monitor your Mac to make sure that you're getting as much performance out of your machine as possible.
Features:
Monitor Your Mac: iStat Menus allows you to see how much CPU, GPU, and RAM that you're computer is using at a given time. This is helpful so you can keep track of what is using your resources and you will know when your Mac is being pushed to it's limits.
Weather: View the current weather including the temperature, hourly forecast, and weekly overview.
Colors: Change the color of iStat Menus to give you the perfect color combination.
Pricing: $9.99
Free Version: Limited functionality until you purchase the app.
Supported macOS versions: macOS 10.11 or later
iStat Menus is on this list because it allows you to see not only your computer resources but other useful information such as weather. It's a handy utility that every Mac owner should have.
Work
We use our Mac to get things done. Whether it's for work or school, our Mac is a tool that can also us to create things and meet deadlines. These are the best apps for allowing us to get things done.
#26

QuickBooks – Accounting Software
QuickBooks helps you take care of all of your accounting needs. This can range from bookkeeping to getting your taxes done. Quickbooks has been around for a while and for good reason: it is a reliable and easy way to get things done.
Features:
Automatic Payment Reminders: Get paid faster by automatically reminding customers when payments are due.
Statement E-payments: Improve your cash flow by emailing statements with payment links that encourage clients to pay their balances with ease. Payments are processed with 1-click downloads automatic reconciliation.
Combine invoice emails: Receive payments more quickly by sending multiple invoices in one easy-to-process email. Ensure that your customers don't overlook outstanding invoices when sending payments.
Pricing: $399
Free Version: Trial version that then requires payment to continue using
Supported macOS versions: macOS 10.12 or later
QuickBooks is on this list because it's a great solution for accounting and bookkeeping. It allows you to keep track of expenses and manage your taxes.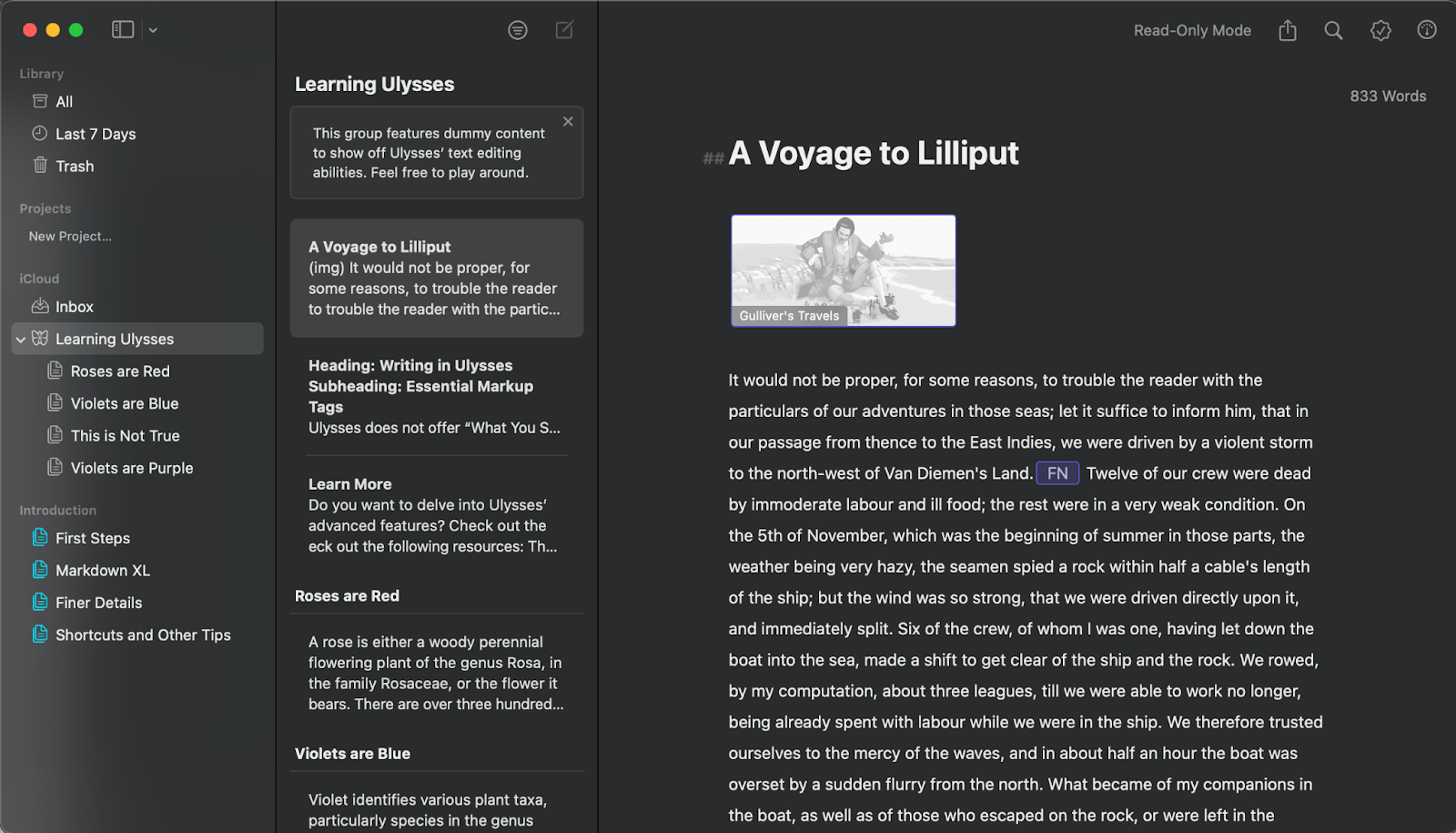 Ulysses is a writing app that's specially designed for Apple users. It is one of the best writing apps because it has many features that help organize ideas into coherent articles or essays.
Features:
Markdown support: You can easily use Markdown in Ulysses to format your text. You can also use Markdown to create tables and lists using keyboard shortcuts or keyboard shortcuts that you'll find in the app's menu bar.
Templates: If you want to save time editing documents by having pre-made templates built into your computer program instead of making them yourself every time you write something new, then this feature will be perfect for you.
Auto-save, backup, and sync: You can set up these settings so that your work will be automatically saved every time you work on something in the app. This allows you to write without worrying about losing all of your progress if you lose power or crash your computer during typing sessions.
Pricing:
$5.99 per month
$39.99 per year
Free Version: Free 7-day trial with access to all features
Supported macOS versions: macOS X 10.11 El Capitan or later
Ulysses is part of the list as it stands out because of its clean writing environment. This is important for writers to stay organized, focused, and creative. It offers a good value for money considering the extra features that not all writing apps offer.
#28

DaisyDisk – Disk Storage
DaisyDisk allows you to view the contents of your Mac hard drive visually. It has a beautiful interface that easily helps you identify which files are taking up storage on your Mac and then you can just drag them to delete them.
Features:
Beautiful Interface: DaisyDisk has a beautiful and intuitive interface that is easy to use and understand. It shows all of the things taking up disk space and presents it to you in a way that you will understand.
Easy-to-Use: Want to delete a file? Just drag it to delete it. There is nothing complex that you have to learn here.
Scan Anything: You can scan your Mac hard drive or any other external device that is connected to your Mac.
Pricing: $9.99
Free Version: Comes with a free trial and then a purchase is required.
Supported macOS versions: macOS 10.10 or later
DaisyDisk is on this list because it allows you to free up space on your Mac in the easiest way possible. The graphical interface of DaisyDisk makes it easy to understand what you need to do, and it's super powerful.
#29

Notion – Note Taking
Notion wasn't an app that I found out about until this year. It has a beautiful interface that allows you to keep track of notes, projects, and so much more. It's actually the app that we use to keep track of what we're working on as a team when it comes to the work that I do.
Features:
Views: In Notion, you can keep track of what you're working on by creating a View. These views let you add in projects or any other notes that you want, and then when you want to view one, you can expand it go into it. You can change the status of the Views to inform yourself or others of your progress.
Powerful Features: Notion comes with notes, organization tools, tasks, writing, self-improvement, and website support. You can really do it all by using Notion and that makes it a powerful tool to have on your Mac.
Beautiful Interface: I love using Notion simply because of the interface. It's easy to use and is a delight to look at. It's very modern, and you enjoy being inside the app when working.
Pricing: Personal free, Personal Pro $4 a month, Team $8 per member per month, and then there is Enterprise support.
Free Version: There is a personal version that can be used for free
Supported macOS versions: macOS 10.14 or later
Notion is on this list because it helps you stay organized either for things that you're working on yourself or for when you're working with a team. The interface is simple, but it packs a ton of features allowing you to get your work done.
#30

Grammarly – Spell checker
Grammarly truly helps you spell better. I have been using it for years, and it catches things that I miss as when writing, you can't catch everything when it comes to spelling errors.
Features:
Real-Time Spell Checking: As you type, Grammarly will check your spelling. Things that need to be corrected with be pointed out to your right there and then with suggestions.
Works in the Browser and Desktop: You can use Grammarly in almost any web browser but you can also download and use the Mac app to have it check papers or any other documents that you want checked.
Pricing Model: Grammarly is free for individual use when it comes to spell checking. If you want additional features that go more into sentence structure and word suggestions, you can subscribe to the service to get those.
Pricing: Free unless you choose to purchase a premium plan
Free Version: Free and doesn't expire. You can upgrade if you choose to.
Supported macOS versions: macOS 10.13 or later
Grammarly is on this list because it makes you a better speller. It's one of the best applications for Mac when it comes to helping you spell better, and this will allow you to turn in better work and sound more professional.
Is There Any Difference in Software for Macbook Air, Macbook Pro, and Mac Pro?
This is a good question that gets asked a lot, and the answer mostly comes down to no. The only difference between the software would be the performance that you're going to get out of your machine. A new Mac Pro and would outperform the MacBook Air and MacBook Pro due to the machine having more power to run the apps.
This would especially be true with apps that require more power. Some apps may not run as well on the laptops, but they will still run.
With the new M1 Macs, it's important to make sure that your software will run on them and that you won't experience any compatibility issues. Apple has an article on this that will talk about this more and give you more information on it.
Conclusion
We hope you found this article useful, and enlightened your mind on what app is best to use based on your needs, may it be apps for productivity, security, design, entertainment, optimization, and work. There are so many great options out there, but these are some of our favorites because they do best in what they are capable of, and they always serve their purpose.