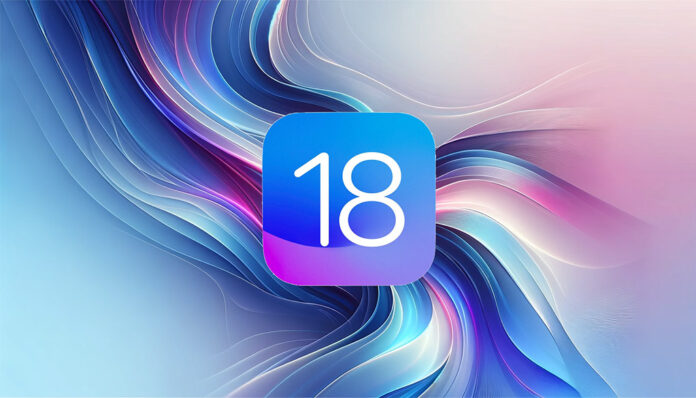 The tech world is abuzz with chatter about iOS 18, and the latest leaks paint a picture of what might be Apple's most groundbreaking update in years. Bloomberg's Mark Gurman, our go-to guy for Apple insider news, has shared some tantalizing details that hint at a major leap forward for the iPhone and iPad experience.
A Calculated Pause for Perfection
Remember when word got out about Apple hitting the brakes on new features for iOS 18? Well, it turns out this was a smart move, not a setback. Apple's teams took this time to zero in on pesky bugs, aiming to refine and perfect the system. This strategic choice hints at a highly polished and reliable iOS 18, especially for the upcoming iPhone 16 series. It's a classic Apple move – focusing on quality to ensure the final product is as close to flawless as possible.
From Fine-Tuning to Feature Revolution: What's Next in iOS 18?
With the groundwork for a bug-free and smooth-running OS being laid down, Apple is now pivoting its focus towards injecting groundbreaking features into iOS 18. This shift from polishing existing elements to pioneering new ones exemplifies Apple's commitment to reliability and innovation. Let's dive into some of the exciting features that are set to redefine our experience with the upcoming iOS.
Siri, the Brainy Assistant
In the AI race, Apple is sprinting forward with big plans for Siri in iOS 18. Imagine a Siri that's not just smarter but more intuitive and integrated. We're talking about a version of Siri powered by advanced large language models, ready to revolutionize interactions with the Messages app. This upgrade could enable Siri to handle complex queries and enhance sentence auto-completion, making communication smoother and more natural. And it doesn't stop there – think about Siri creating personalized Apple Music playlists or even assisting in crafting documents and presentations. This level of AI integration could make Siri the most versatile virtual assistant out there.
Generative AI: Apple's Bold New Step
The buzz around Apple's venture into generative AI is getting louder. With a hefty investment of about $1 billion per year in AI research, Apple is determined to make a splash in this field. The development of Ajax GPT, which some believe surpasses OpenAI's GPT 3.5, is a testament to Apple's ambition. This technology could bring a suite of innovative features to iOS 18, including capabilities that rival those of Google and Samsung, such as real-time call translations, image generation, and sophisticated document and message drafting. If these predictions hold true, iOS 18 could redefine what we expect from our smartphones.
Revamped Maps: Navigating with New Insights
Apple Maps is also set for a significant upgrade with iOS 18. We're hearing about exciting new features, including detailed bike routes, safe area indicators, and handpicked recommendations for places to visit. This enhancement could make Apple Maps not just a navigation tool but a personal travel guide, enriching the user experience with insightful and practical information.
The Emoji Parade Continues
True to its tradition, Apple plans to introduce a new batch of emojis with iOS 18. These emojis, always a fan favorite, add a dash of fun and personality to our daily communications. They might not arrive with the initial release, but they're sure to be a delightful addition to the iOS family when they do.
In Conclusion: A Milestone in Mobile Tech
With such ambitious plans, iOS 18 is shaping up to be more than a routine update; it's poised to be a landmark in Apple's journey of innovation. From AI enhancements to user experience improvements, iOS 18 could very well redefine the standards for mobile operating systems. As we eagerly anticipate its unveiling at WWDC 2024, one thing is clear: Apple is gearing up to take the tech world by storm with iOS 18.