With SD cards being small in size and offering large amounts of storage, it's easy to see their appeal as you can store lots of pictures or other information on a small device.
While most of the time these devices work without issue, there can be times when maybe we accidentally delete pictures that we didn't mean to.
No need to worry though, there are ways to recover data from Sandisk SD cards and flash drives. In this article, we're going to take a look at how to get them back onto your Mac.
How to Mount Sandisk Device if Mac Doesn't See It
Most of the time, your SD card or flash drive should connect with no issues. There can be reasons though that you aren't able to see it.
Let's talk about how to troubleshoot if your SD card won't mount.
Method 1:

Restart Your Mac

While you may wonder "How could this fix the issue?", restarting your Mac can help with connectivity issues among many other things and it's easy to do.
Method 2:

Check the Port

If you can't get your SD card or flash drive to connect, try using another port on your computer if you can. Another thing that I would recommend would be to use a different Mac and see if that makes a difference. You should also visually inspect both the SD card or flash drive for debris and clean it out with some compressed air.
Method 3:

Try Another Device

If your external device won't connect, try using another one that you own as it could be the storage device itself. Hopefully, this isn't the case, as that will make data recovery harder, but it's a good way to figure out what's going on.

If your SD card is connecting, let's take a look at Sandisk data recovery on Mac.
How to Recover Data from Sandisk Devices
I will be using a Sandisk SD card for this article, but if you're wanting to recover data from another external flash drive the steps will be the same. Any other SD card should work as well, it doesn't have to be made by Sandisk.
| | |
| --- | --- |
| Data loss scenario | Solution |
| The files were lost recently | Trash Bin |
| I need data recovery only for Sandisk devices | RescuePro |
| I would like to have a robust data recovery solution for the future | Disk Drill |
Method 1:

Recover Files From the Trash

The Trash is part of macOS and is a safety net built into your computer in case we delete a file and want to recover it. If you deleted files off of your SD card or flash drive when it was plugged into your Mac, then this is the place that I would look to get them back.

Step 1. Launch the Trash to view the contents of it.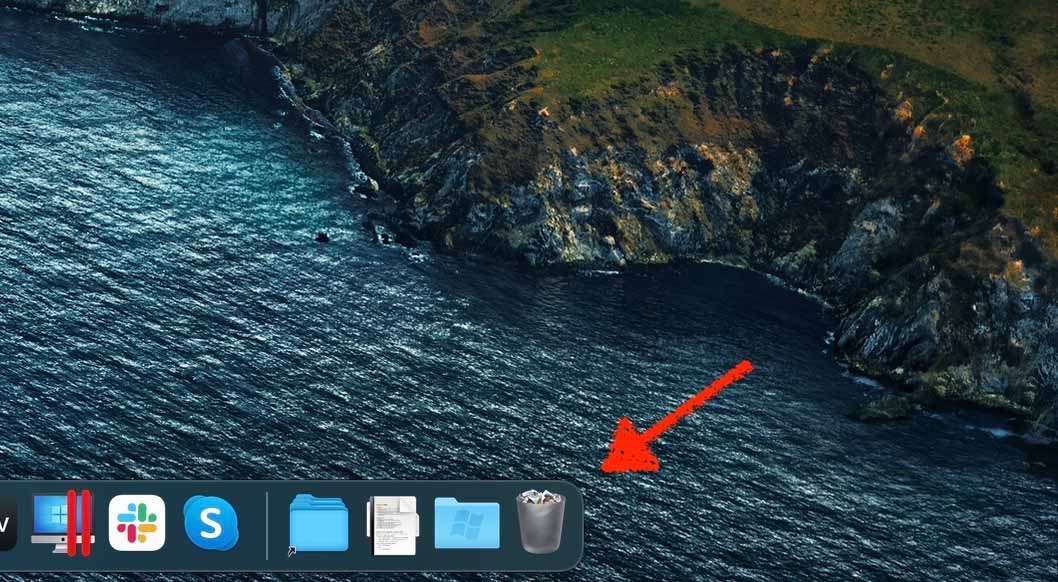 Step 2. Look for the data that you want to recover from your SD card or flash drive. I am recovering some pictures in this example, but there are many other types of data that you can recover. When you find the data, click on it and choose Put Back.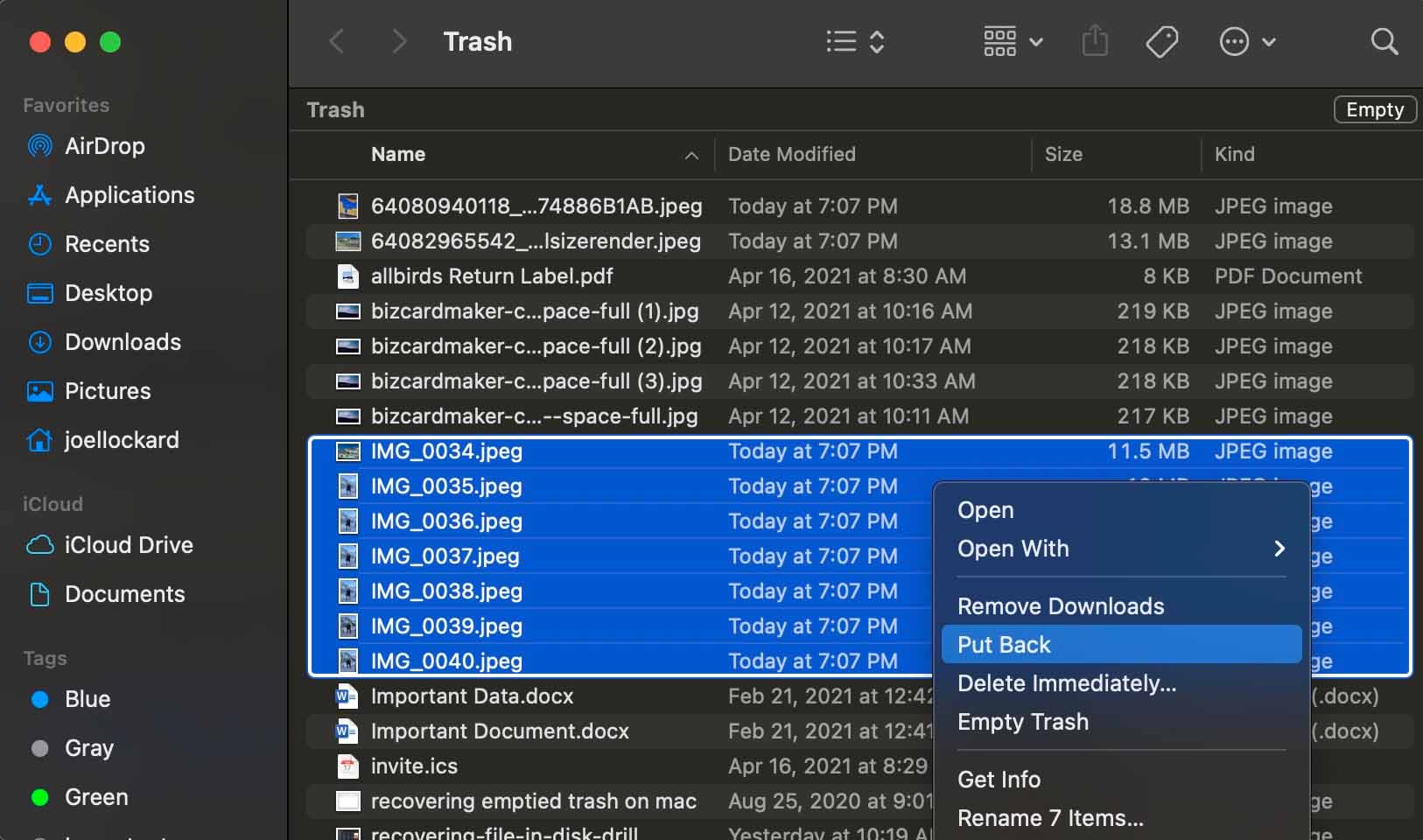 If you can't find the data in your Trash, then let's take a look at how to use the Sandisk Data Recovery Tool to get the data back.
Method 2:

Recover Data Using Sandisk Data Recovery Tool

RescuePro is a Sandisk recovery for Mac software solution that gives us the ability to recover data from an SD Card. This is helpful as Sandisk recovery for Mac isn't always easy and having a tool to help you with the recovery process, should help make it less frustrating.

The app does what it is supposed to do, be it with not a great user interface if you ask me. The Sandisk recovery software is easy to use though and I will walk you through an example of how to use it.

Step 1. Download and install RescuePro. I am using the Mac version in this article but there is also a PC version available as well.

Step 2. After you have launched the app, you will be greeted by the dashboard where you will have multiple options. In this example, I am going to recover photos as that is most likely what people will want to recover.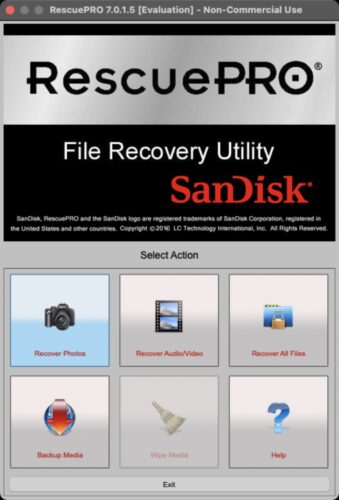 Step 3. After selecting photos, you will want to choose "USB Removable Disk Generic- USB3.0 CRW -SD" or something along the lines of that. When recovering data on my Mac, that is the name of my SD card so yours may be slightly different. Then click the start button to start the Sandisk recover utility.
Step 4. The scan process will then start and how long this will take will depend on how much data that you have to scan.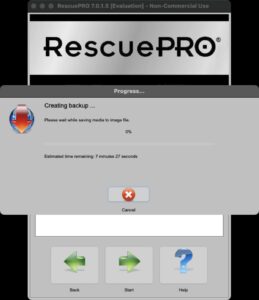 Step 5. After the scan process has completed, you will then be able to review the items that RescuePro was able to find for you. You can click the name of the files to go through them and then use Open to view them.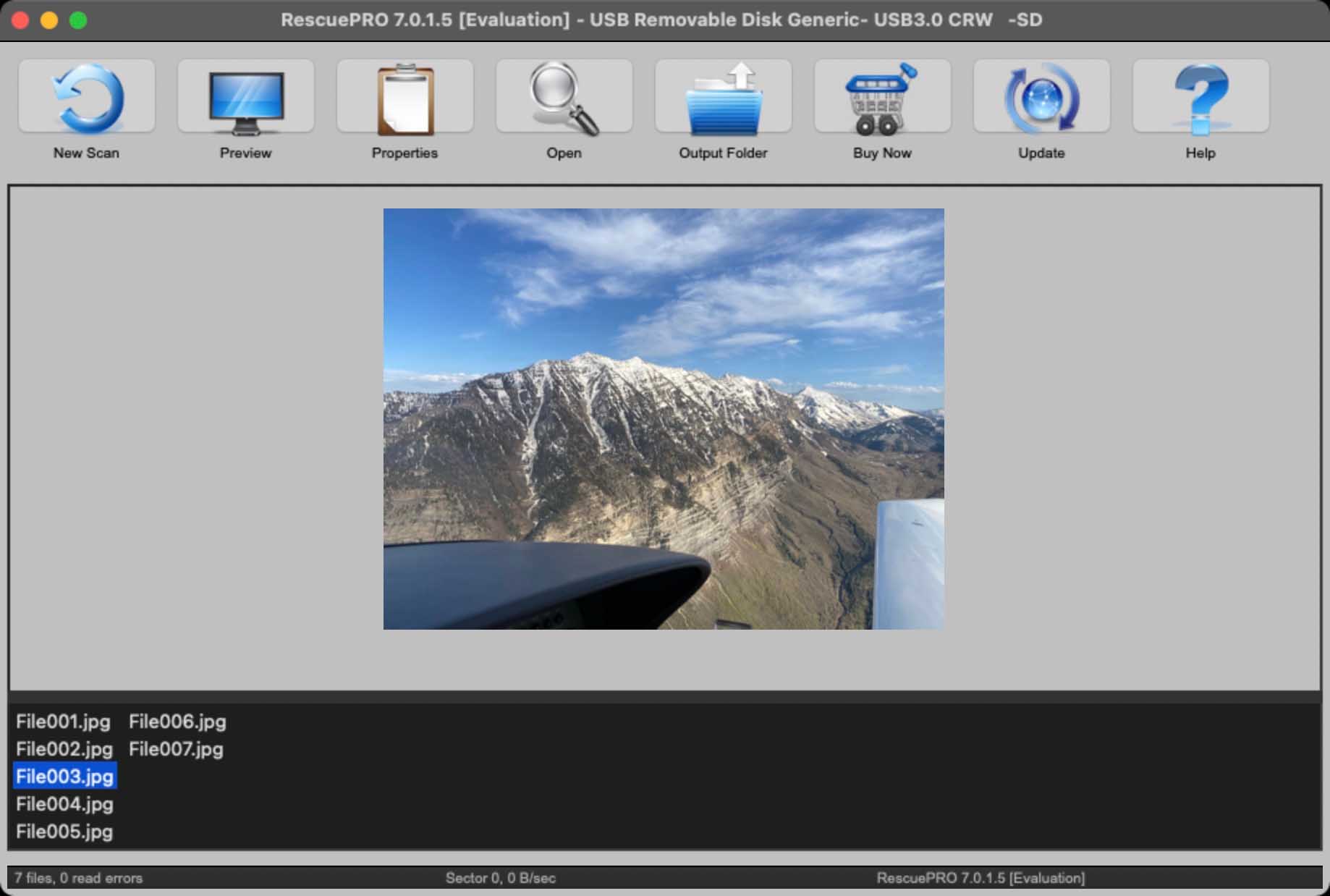 That's it! There isn't much to it when it comes to Sandisk recovery on your Mac. The app does what it says it will do.
Now the question is, would I pay $39.99 for the standard version of this app? It depends. If I only think that I will want to recover data from an SD card and don't want a nice user interface, then yes.
I personally, do want more than that though. I want to be able to recover data from any device that I might have an issue with and I want to enjoy doing it with a modern user interface. If I am going to spend that much on Sandisk file recovery software, I would like to get more for my money. That is where Disk Drill comes into the picture.
Method 3:

Recover Data Using Disk Drill

Data recovery software has become accessible and affordable as time has gone on. With this in mind, you can now use it to recover files if you can't find them using the steps above. There is no need to take your Mac right to an Apple technician and pay lots of money for something you most likely can accomplish on your own.

Disk Drill is a powerful and affordable data recovery tool. It allows you to recover data even if you can't see it anymore. It does this as the data isn't actually deleted, it's marked as free space so we can recover this date until something new is saved to it.

Step 1. Download and install Disk Drill onto your Mac.

Step 2. Launch Disk Drill and select the storage device that you would like to recover the data from. In this example, we're going to scan the SD card but you can also scan your Mac's hard drive as well as external hard drives.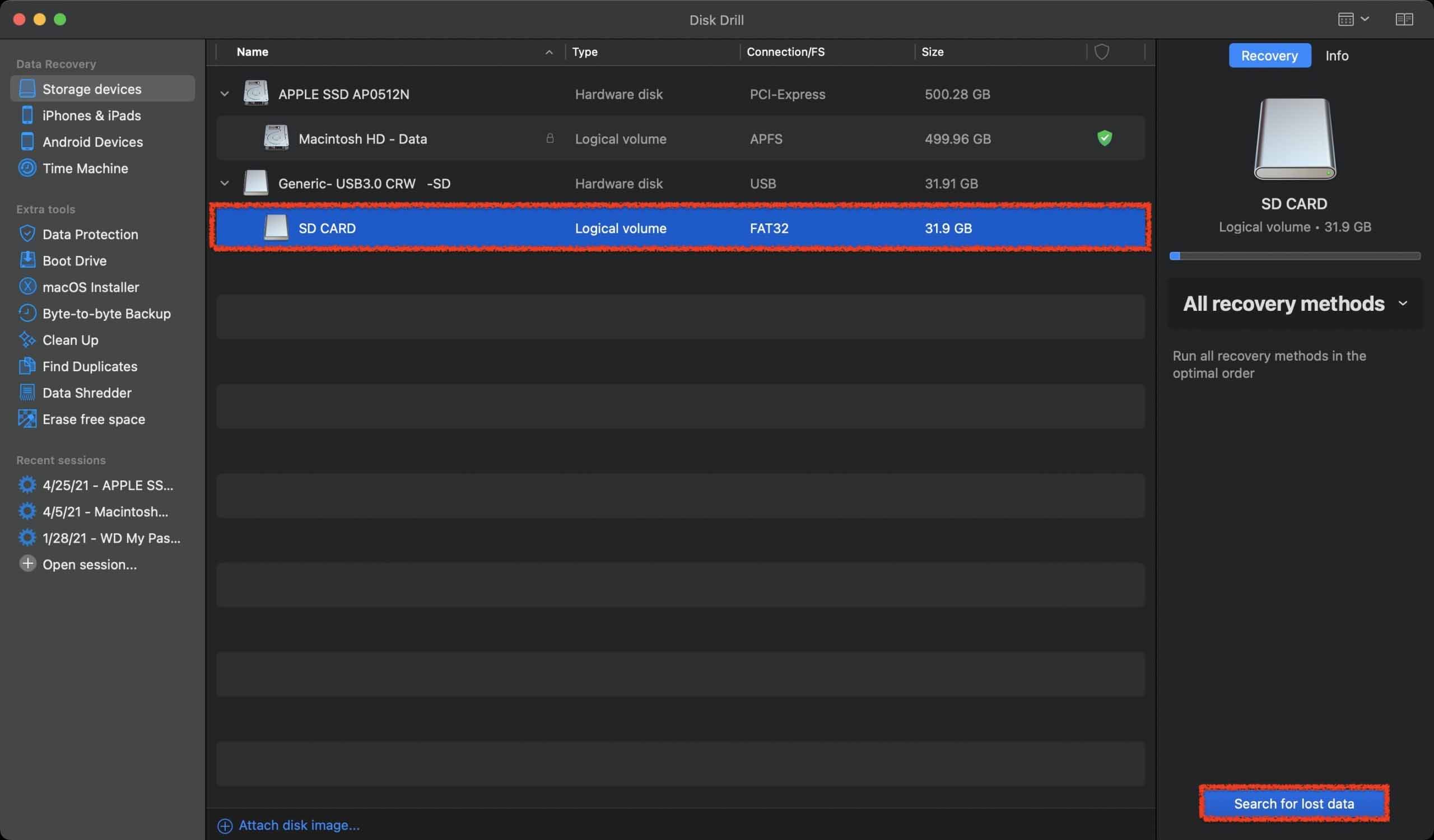 Step 3. Wait for the scan on your storage device to complete.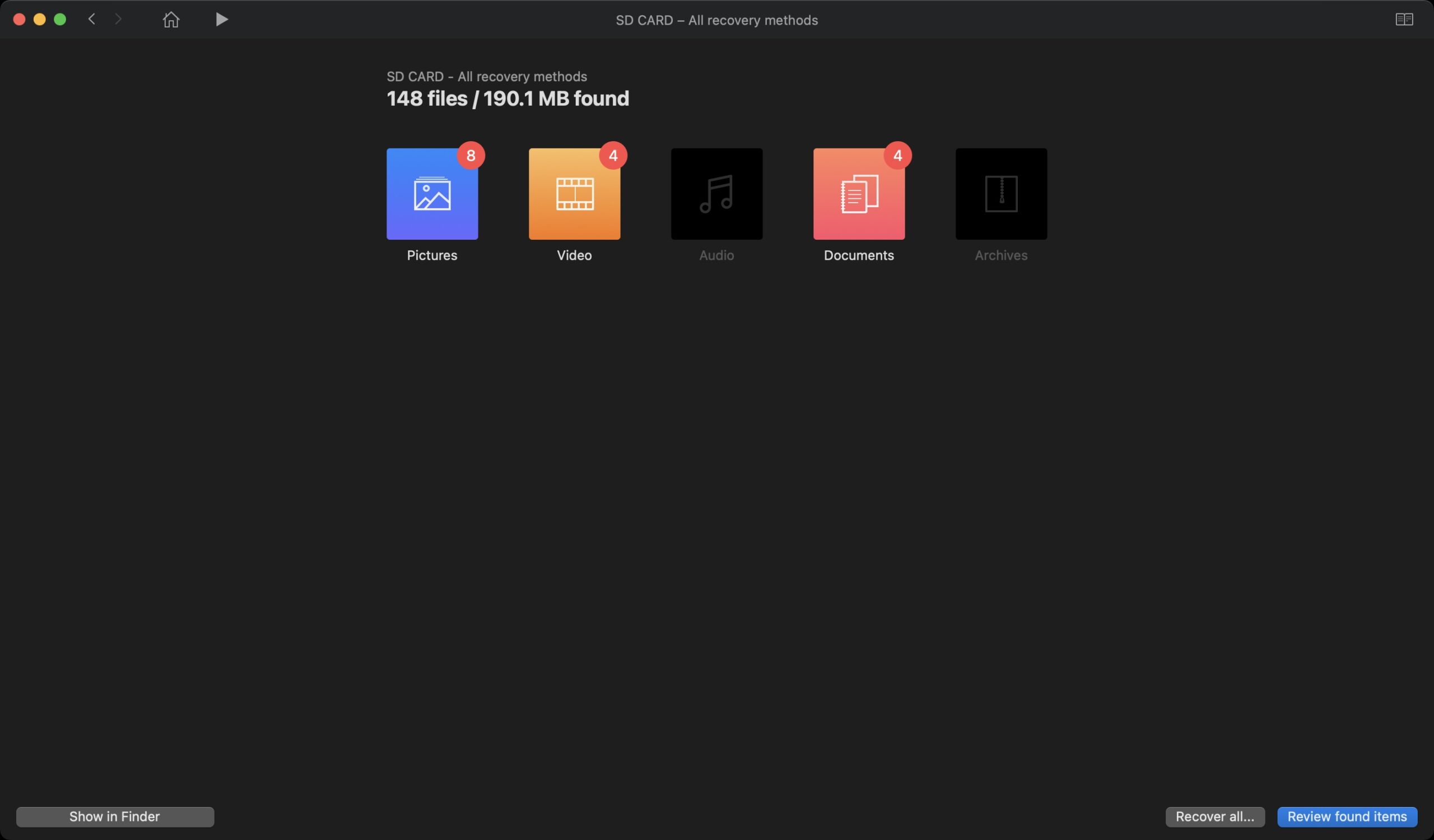 Step 4. After the scan has completed, you can review the items that Disk Drill was able to recover from your SD card.
Step 5. Select the files that you would like to recover and click on the blue Recover button.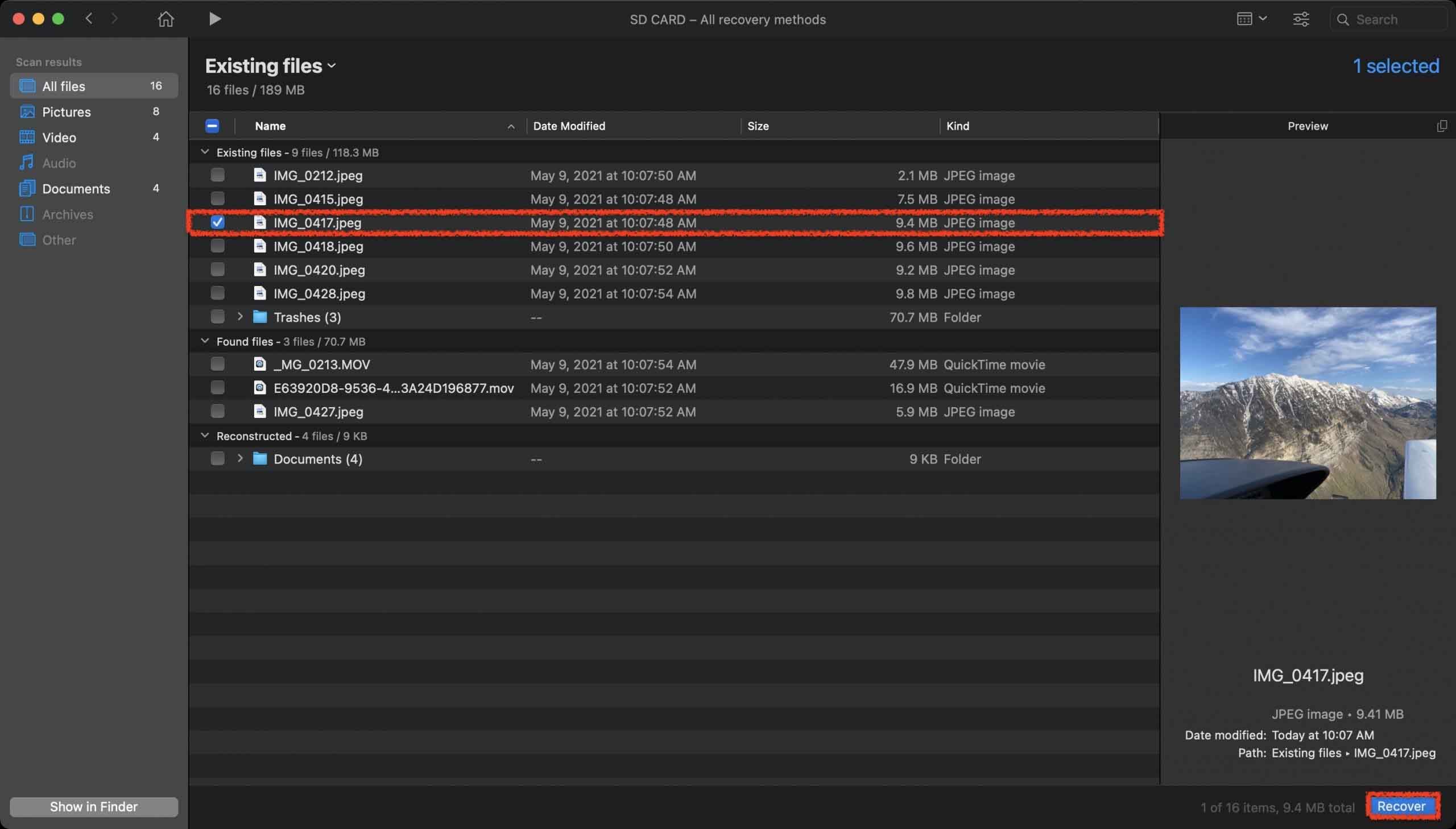 The experience of using Disk Drill is much more intuitive and easy if you ask me. You get to use an interface that is beautiful and feels much more modern. Not only that, but with the preview feature if we're able to see the file then we should be able to recover it back onto our Mac.
There are many other features that Disk Drill offers and I compared the best data recovery software where Disk Drill came out on top as the best choice. I would recommend taking a look at that article to learn more about data recovery and to see the options that are out there!
Conclusion
Knowing how to recover data from an SD card will help you troubleshoot should you accidentally delete a file or if someone is using your camera and deletes a file on it, you will have a better chance of being able to get it back thanks to these methods above.