Pages is a powerful word processor that lets you create stunning documents and comes included with most Apple devices. The beauty of buying Apple products is that they come installed with almost everything that you need right out of the box and for the most part, you don't need to purchase any additional software.
Don't worry if you're working and the Pages application crashes on you or you forget to save your work. Pages comes built-in with an auto saver. This is nice as the Pages auto saver will automatically save your work. However, if the program crashes or if your Mac suddenly restarts, you may lose the work that you have added to your document which can be frustrating.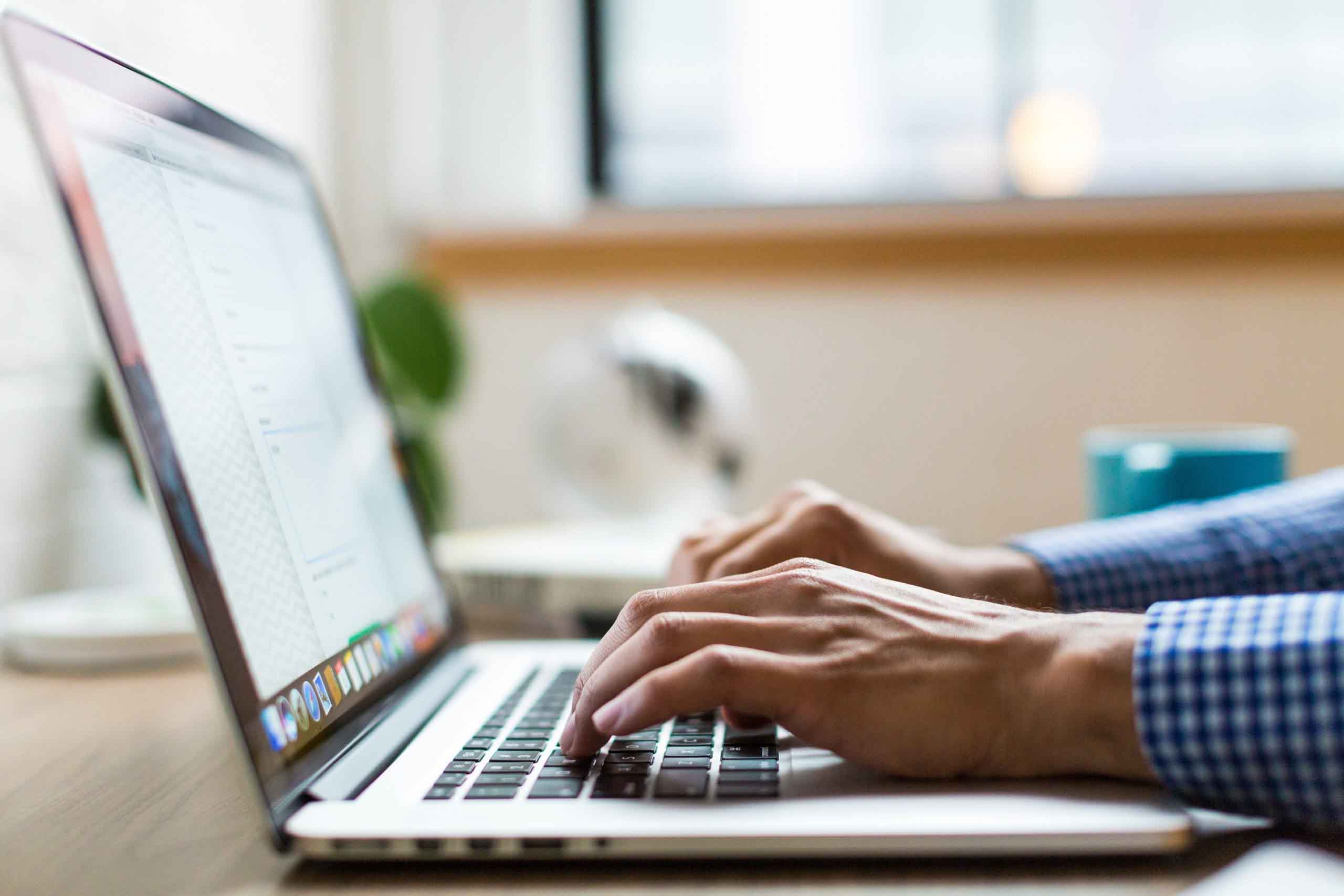 In this article, we're going to take a look at how to recover unsaved Pages documents and get them back onto your Mac.
How to Recover a Pages Document That Wasn't Saved
If you can't remember where you saved your Pages document or if it wasn't saved, don't worry. There are multiple ways to restore Pages documents. You can find recently opened documents in Pages, or use Spotlight to search for a document by its title or content. It's quite a powerful tool.
Spotlight searches your entire Mac and email attachments which is really handy if you don't know exactly where you saved it on your Mac. There is a Spotlight magnifying glass in the upper right-hand corner that you can click on to search your Mac.
In the example below, I am going to walk through how to recover a Pages document using the built-in recently opened document feature which you can try using if you couldn't find it using the Spotlight search feature. This is quite handy and you don't need to do anything ahead of time for this to work for you.
Step 1. Launch Pages by going to Finder and then double-clicking on the application name. If Pages has disappeared from your Mac and you don't see it in your Applications folder, you most likely can download it for free from the App Store on your Mac.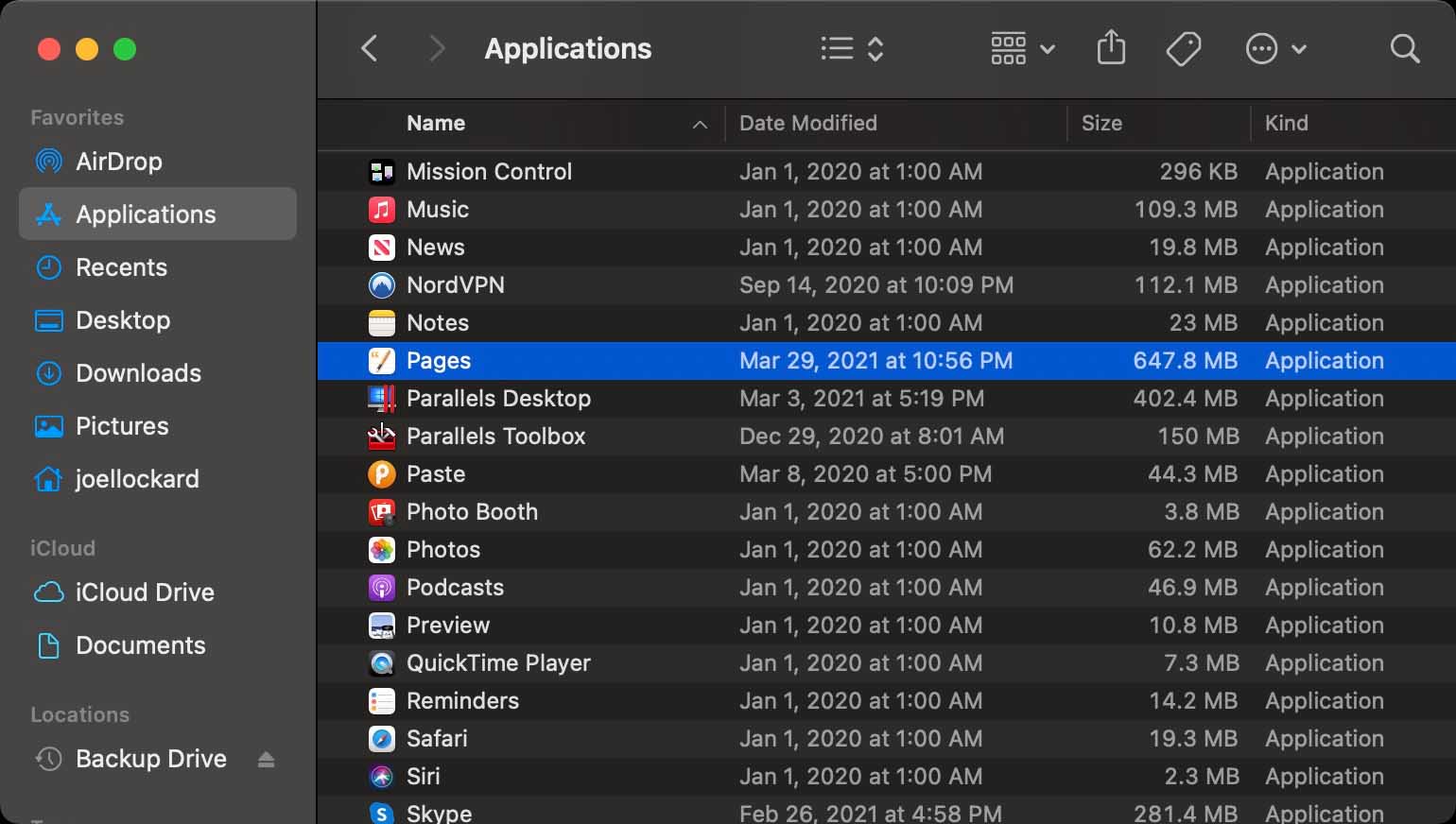 Step 2. Once you have launched Pages, head up to the upper left-hand corner and select File. Once the menu has dropped down, you will then want to select Open Recent and then look for the name of the document that you want to recover.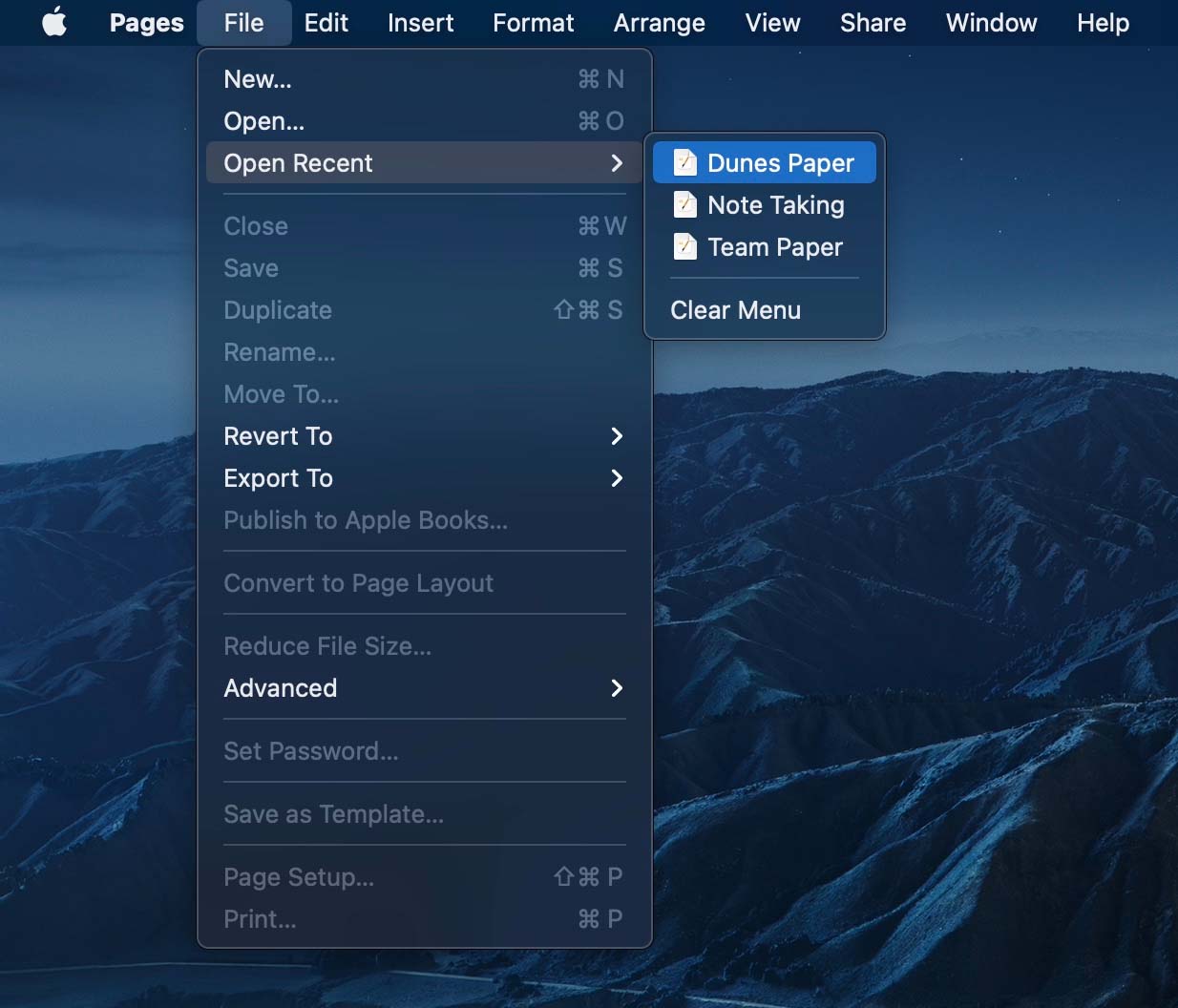 You will notice that there is more than one recent document showing up under the Open Recent menu on my Mac. This is because Pages will show more than one document that I have been working on recently so if you're working with multiple documents and don't remember where you saved them, they should appear here.
How to Recover Unsaved Pages Documents Using Disk Drill
Data recovery programs such as Disk Drill allow us to recover unsaved or deleted Pages documents even after they have been deleted from our computer. It can do this as it can scan the data on your hard drive and find files even though they have been deleted from your Mac. The files aren't actually deleted but have just been marked as free space for new data to save to.
It's very important that if you have an unsaved or deleted Pages document that you stop using your Mac as saving new data to it could cause the file to be overwritten. If you can download and launch Disk Drill from an external device, that will give you the best chance when it comes to data recovery.
Step 1. Download and install Disk Drill for your computer.
Step 2. Initiate a scan by selecting Storage Devices and then look for your hard drive. Keep in mind that Disk Drill can also scan external hard drives and other devices as well.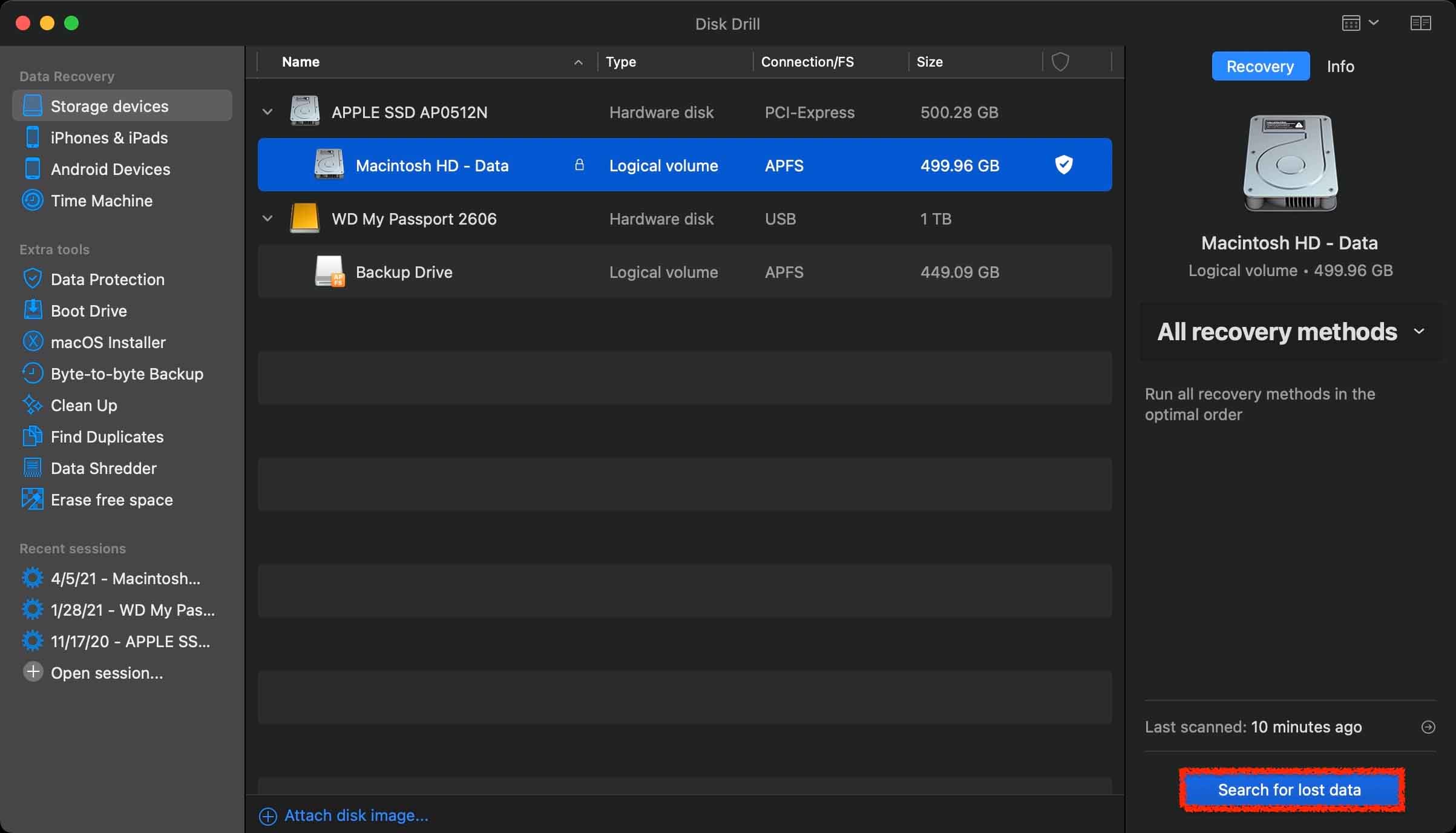 Step 3. After you have chosen what storage device to scan, wait for the scan process to complete. This can take some time depending on how much data that you have. When the scan has completed, click on Review found items and we can search for the Pages documents that have disappeared.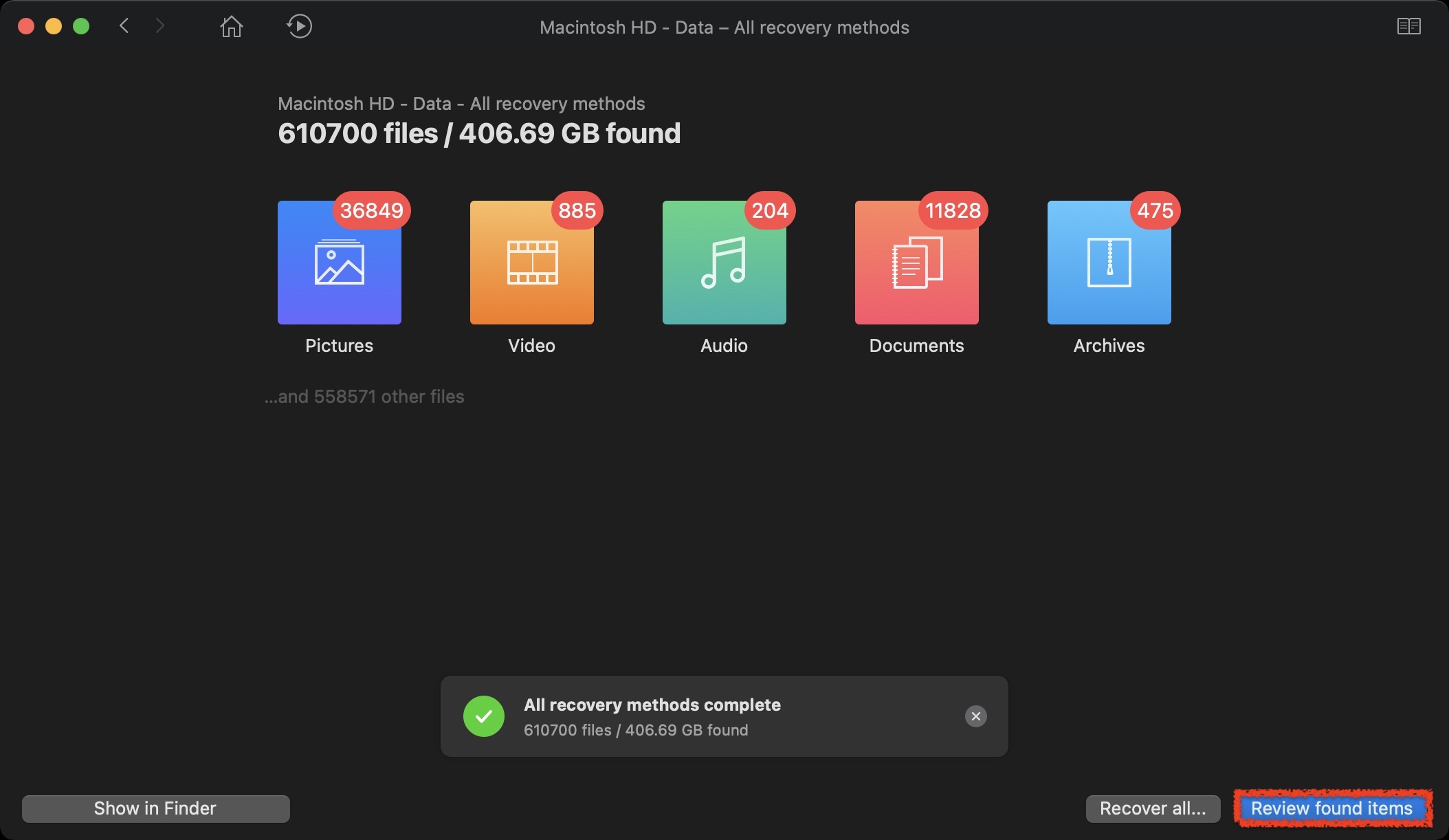 Step 4. Once you have found the Pages document that you want to restore, click on it to see a preview of it. This is one of my favorite features in Disk Drill as it will allow you to preview the article before recovery so that you know that you're recovering the correct file.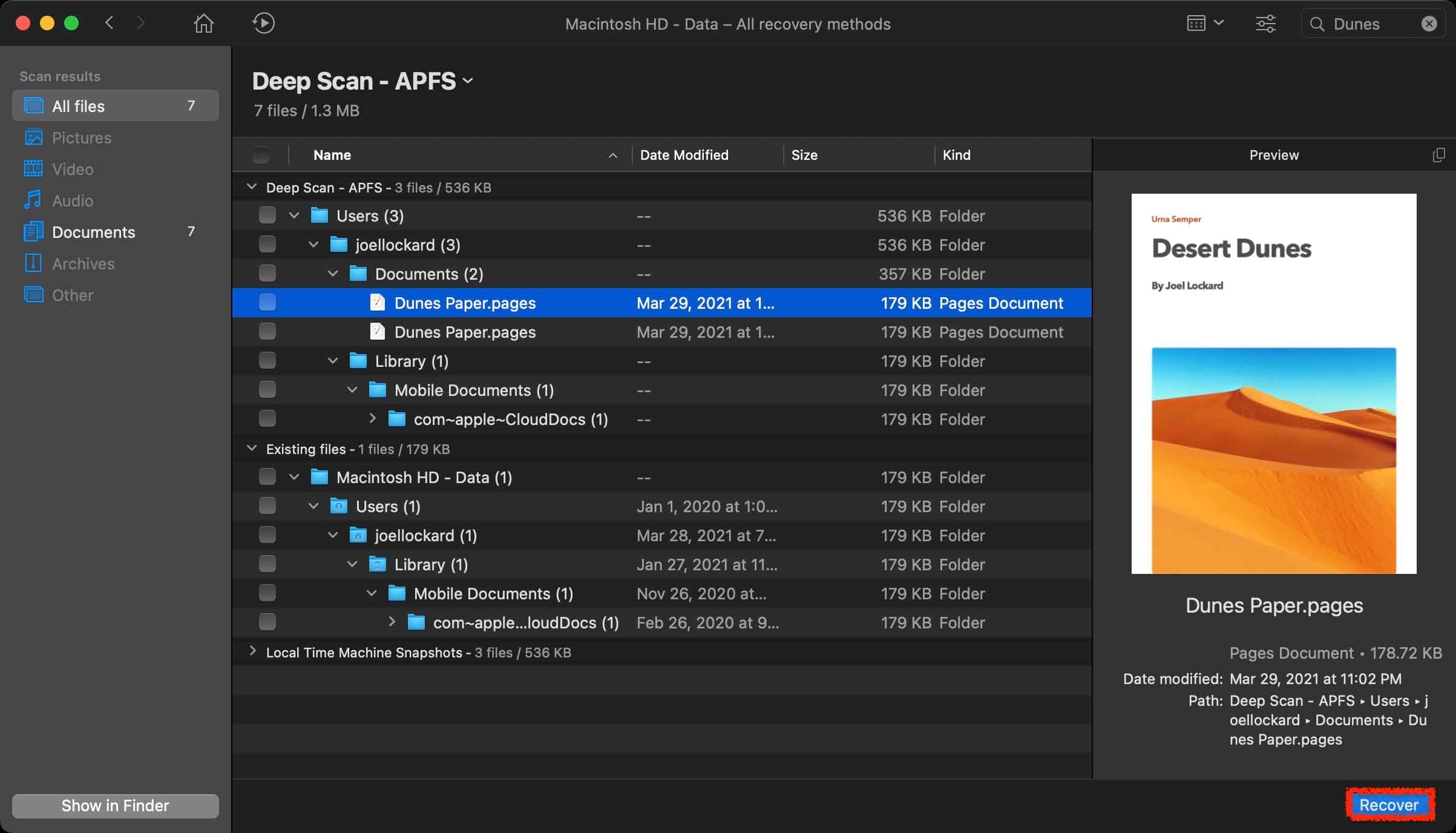 Step 5. After clicking on Recover, you will then be greeted by a confirmation message letting you know that the recovery was successful.
Disk Drill can recover other things than just Pages documents. It can recover Pictures, videos, audio, and many other types of files. Keep this in mind if you lose a file in the future and you need to recover it.
Recovering Lost Pages Documents on Mac From the Trash
If you think that you may have accidentally deleted the Pages document, it should be in the trash and we can recover it from there as long as you don't have your Trash set to auto empty.
Step 1. On your Dock, look for the Trash icon and click on it to open it.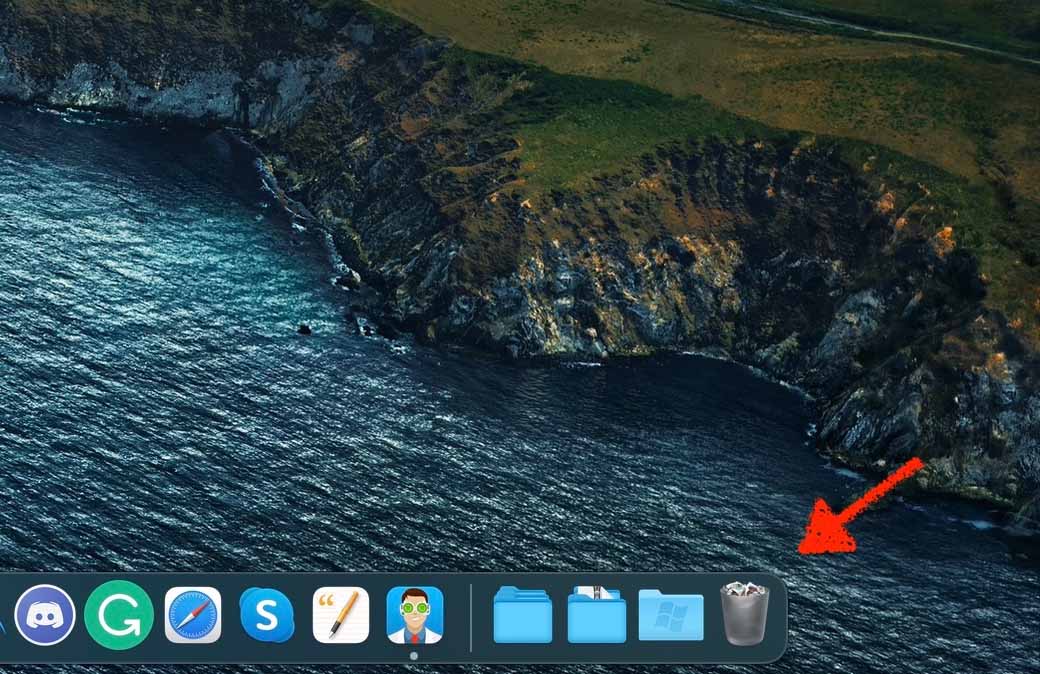 Step 2. Once within the Trash, look for the name of the deleted Pages document. You can also recover any other files that you see here.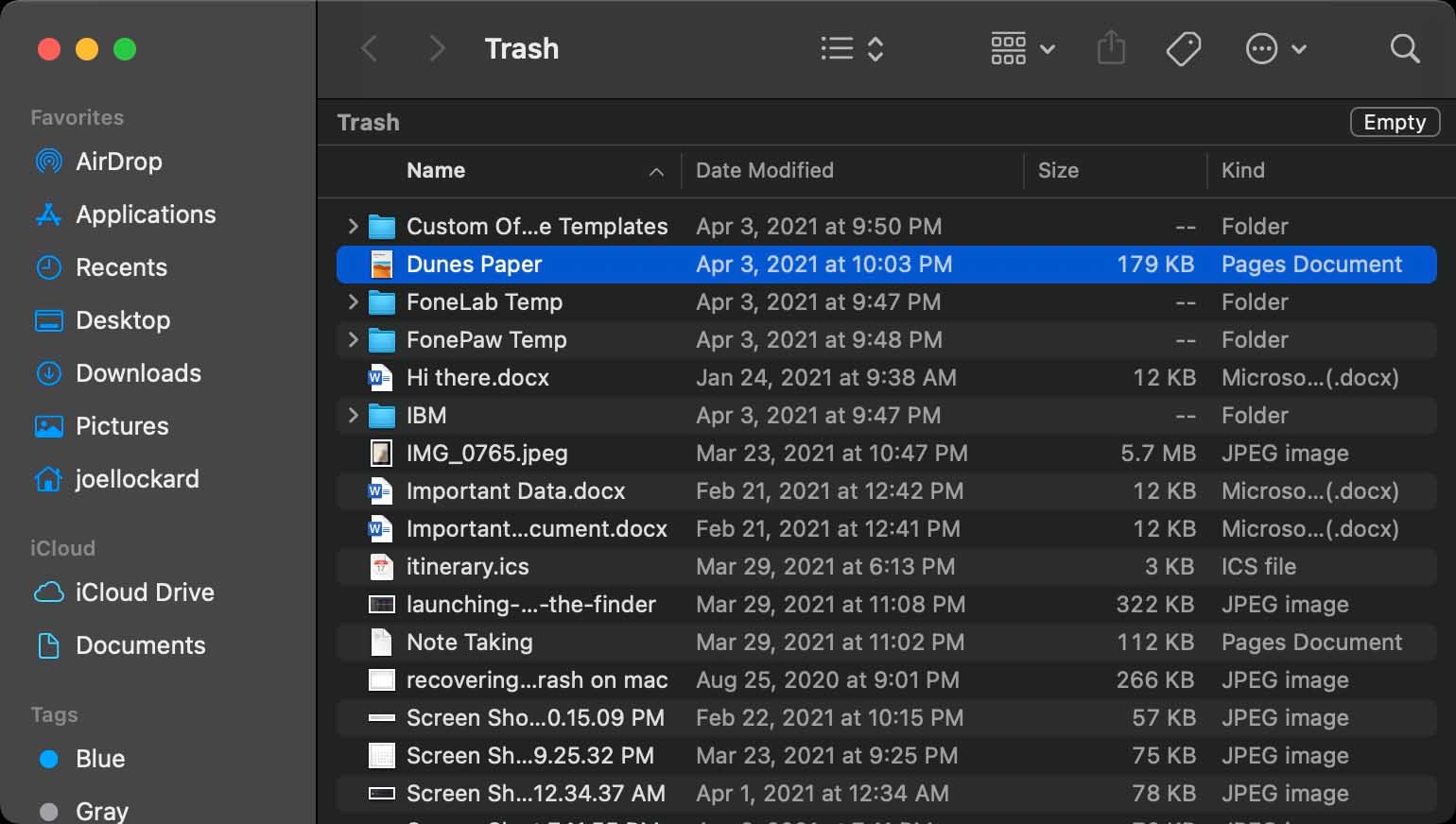 Step 3. Highlight it and then right-click on it to open up the contextual menu. From here you will want to choose Put Back and this will allow us to recover deleted Pages documents.
If you're not seeing your deleted Pages document in the Trash, let's see if we can recover it from a Time Machine backup.
How to Recover Unsaved Pages Documents Using Time Machine
Time Machine is a built-in backup feature that comes built-in as part of macOS. I love this feature because it saves all of the work that you do on your Mac. I used to not back up my machine, but now that I do, it's nice knowing that all of my work is being saved when I backup should something happen to it.
Time Machine automatically makes hourly backups for the past 24 hours, daily backups for the past month, and weekly backups for all previous months. The oldest backups are deleted when your backup disk is full.
In the steps below, we will recover from a Time Machine backup. Keep in mind that these steps will only work if you have already been backing up your computer with an external hard drive.
Step 1. Plugin your external hard drive that you back your Mac up with.
Step 2. Launch Time Machine. You can find Time Machine in your Applications folder on your Mac.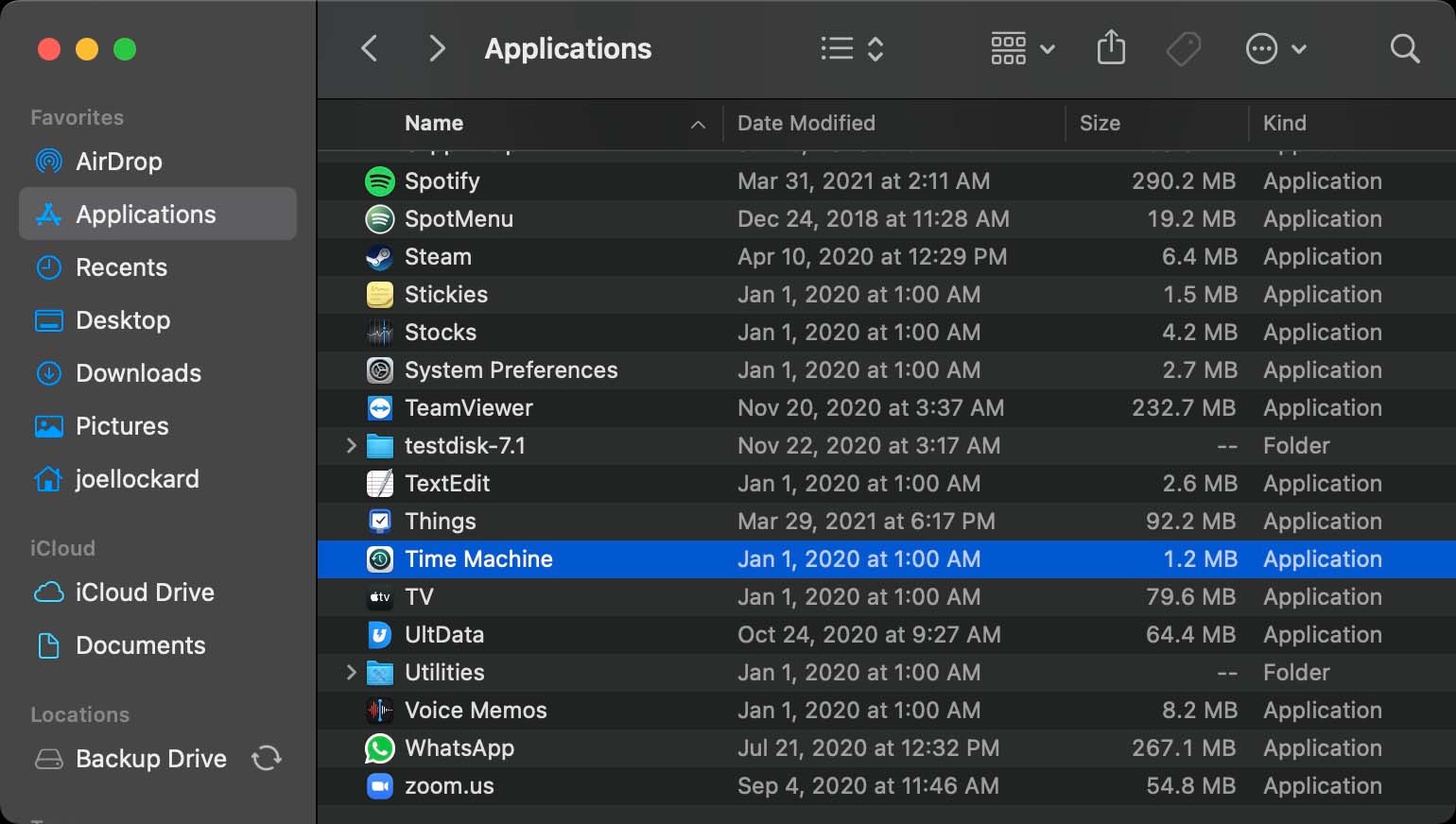 Step 3. You then will have the ability to scroll on the lower right-hand side and select a date for which you would like to restore your Mac back to. The longer that you have been backing up your machine, the further back you will be able to restore files from.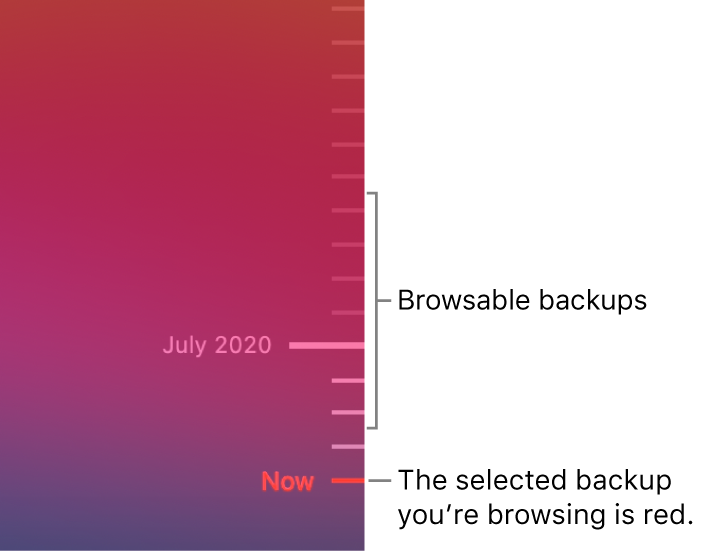 Step 4. After you have found the date where you believe that you last had the unsaved or deleted Pages documents, click Restore and your Mac will show all of the data as it did on that day. This can also be used to restore to a previous version of the file if you don't like the changes that you have made to it with time. It doesn't just have to be used for data recovery.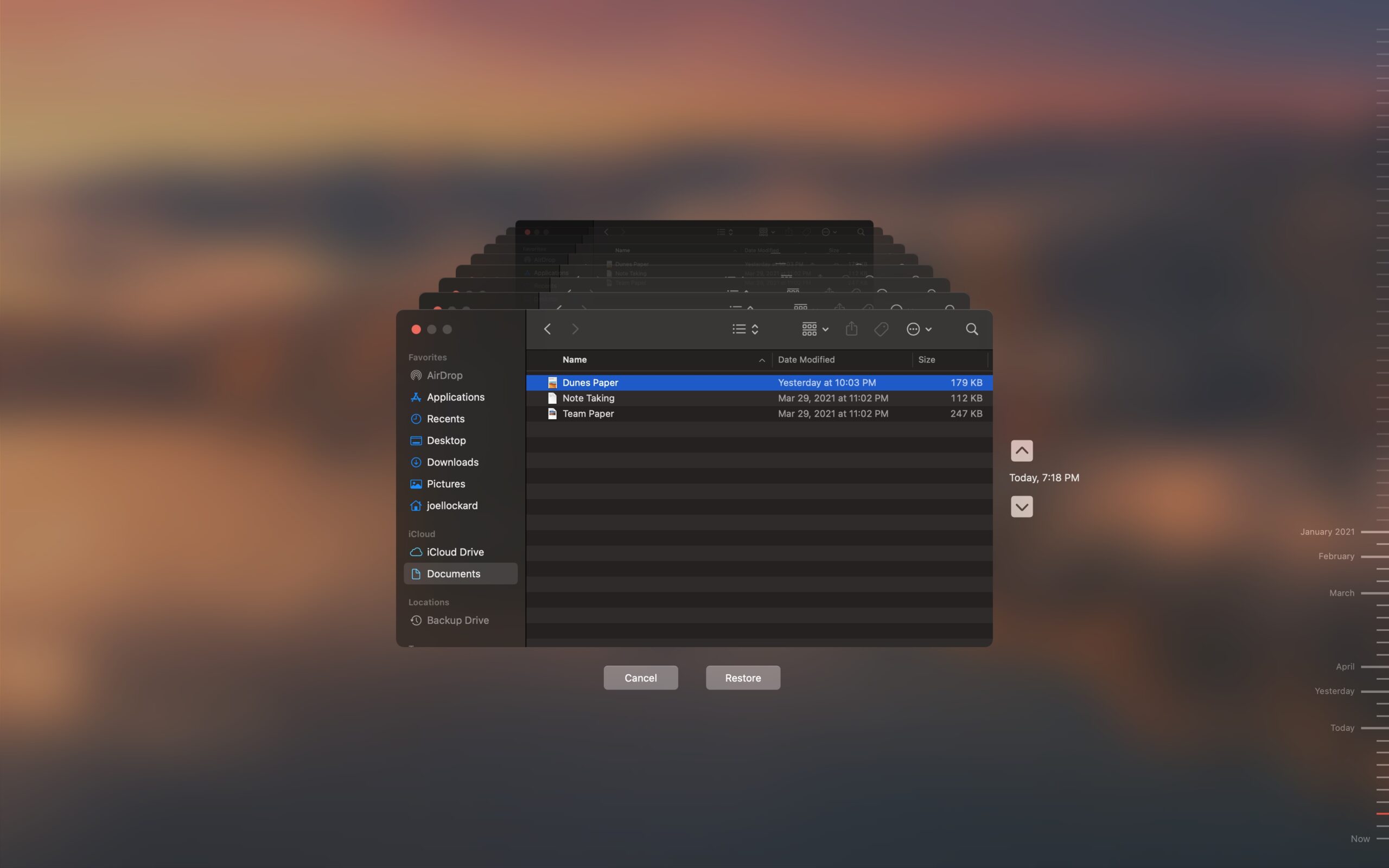 If you have not been using Time Machine, I would recommend that you start using it. You can purchase an external hard drive for pretty cheap these days. Once you purchase one, all that you have to do is plug it into your Mac and your computer will start backing up and saving your data.
Conclusion
While Pages is a robust application and Macs run smoothly, there can still be application crashes or your computer may restart when you didn't intend it to.
Knowing how to recover Pages documents and being generally aware of Time Machine and third-party programs such as Disk Drill will help not only protect Pages documents but all of your data in general. If you like the content of his article, we also have one about recovering notes on your Mac that will help further your data recovery skills.
FAQ
Use the following procedure to recover a deleted Pages document on your iPad.
Open Pages and tap

Documents

to see all your documents.
Tap the link in the top-left corner to see the

Locations

list.
Tap

Recently Deleted

in the

Locations

list.
From here you can recover documents by tapping

Select

then tapping your selections, and then tapping

Recover

. You can also touch and hold a file or folder name and choose

Info

from the menu to see details about the item. After verifying you want it, just follow the previous steps and

Recover

the item.
Use the following procedure to recover a recently deleted Pages document on an iPhone.
Open the

Files

app by tapping its icon.
Tap on

Recently Deleted

in the

Locations

section.
Locate the Pages document you want to recover and tap on it.
Choose the

Recover

option which restores the file to its original location.
You can also access Recently Deleted files from within the Pages app and use the same procedure to recover the deleted item.
The following steps can be used to retrieve a deleted Pages document from iCloud.
Go to iCloud.com and sign in with your account credentials.
Click on

Settings

.
Under the

Advanced

tab, click on the

Restore Files

option.
Identify the files you want to retrieve and check the boxes to the left of their name. You can also

Select All

 to restore everything available.
Click on

Restore Files

.