Leaving voicemails is a great way in which you can stay in contact with your friends. They let you put emotions behind your words, making it much easier to communicate than via chat. Unfortunately, it's easy to lose or accidentally delete a voicemail, which can cause you a lot of problems.
Whatever the case, there are many methods that can help you recover your files. In this article, we will cover 3 ways in which you can retrieve deleted voicemail.
Why Did My Voicemails Disappear?
There are many ways in which your voicemails could've been deleted:
User Error

. We've all been there. Maybe your finger slipped or you had a change of heart and now wish to retrieve your voicemail. Accidental deletion is the most common way of losing data, but it also has a high chance of successful recovery.

System Failure

. As you might know, the newest software updates are usually not the most stable. Depending on the severity of the error, you might lose more than just your voicemails. It's highly recommended that you create a safety backup before installing any software updates or doing a factory reset.

Damaged Device

. Did your iPhone had a brief encounter with a swimming pool? Maybe you've been in an accident and your device suffered a lot of physical damage? If you can't even turn on your iOS device, it's time to take it to your data recovery specialist to see what can be retrieved.
How to Recover Deleted Voicemail on iPhone
Depending on the severity of the situation, there are 3 different methods to consider. We will start with the one that usually works and go down the list from there. All of these methods are very easy to follow and provide results quickly.
Option A

 Deleted Messages Menu

Step 1:Open Voicemail. It is located inside the phone call app.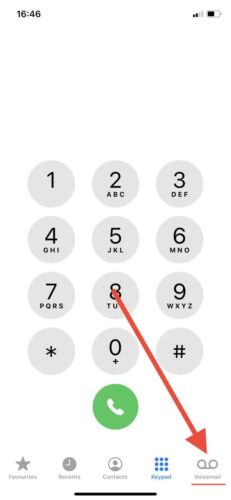 Step 2:Go to Deleted Messages.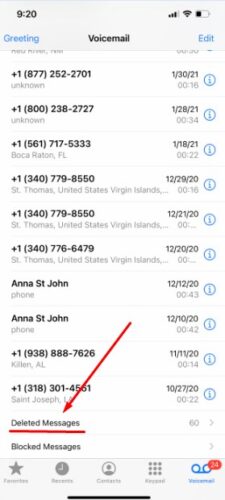 Step 3:Retrieve Voicemails.
Select voice messages that you wish to restore and press the Undelete button on your iPhone.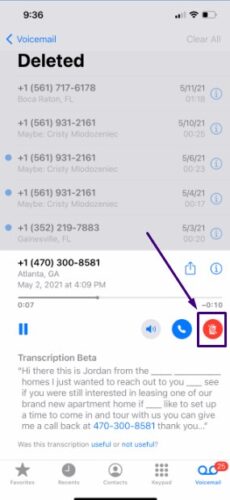 Note: Deleted voicemails will be cleared from the memory if you've synced your iPhone with a PC.
If your Deleted folder is empty, it's time to take another route.
Option B

 iCloud Backup

If you've already emptied your deleted folder retrieving voicemails may still be possible. Keep in mind, the following 2 methods will work only if you've created an online backup of your files. Otherwise, you can skip to the last method.

Although getting backups from iCloud is effective, there is one downside. This process will erase all of your existing files from the iPhone. If you have something precious, you should first copy your data to another device like Macbook or SSD. After you are all set, follow these 3 simple steps.

Step 1:Navigate to Settings > General > Reset > Erase all Content and Settings. Enter the passcode to wipe your iPhone clean.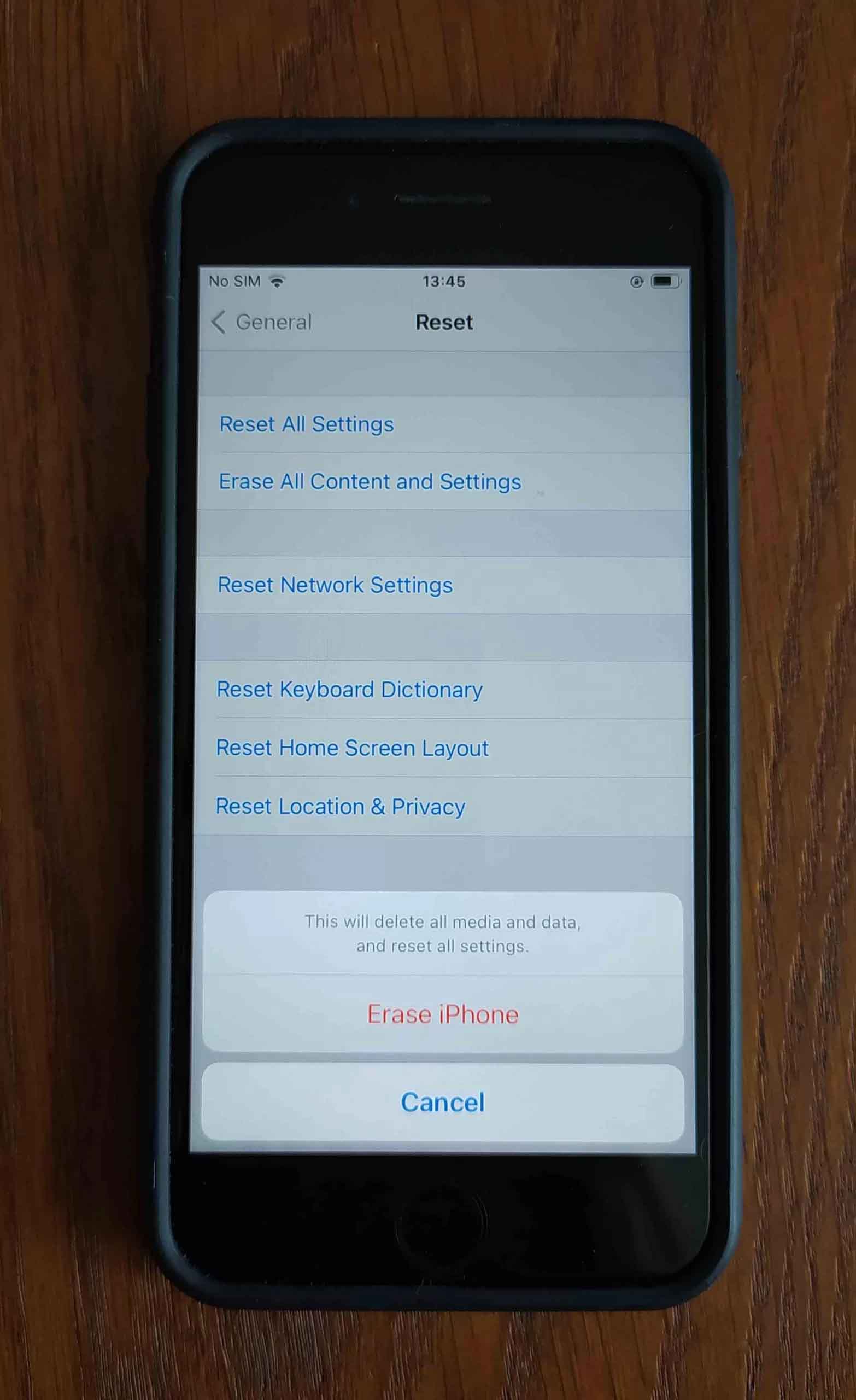 Step 2:Open Apps & Data and choose Restore from iCloud Backup. Sign in to iCloud with your Apple ID.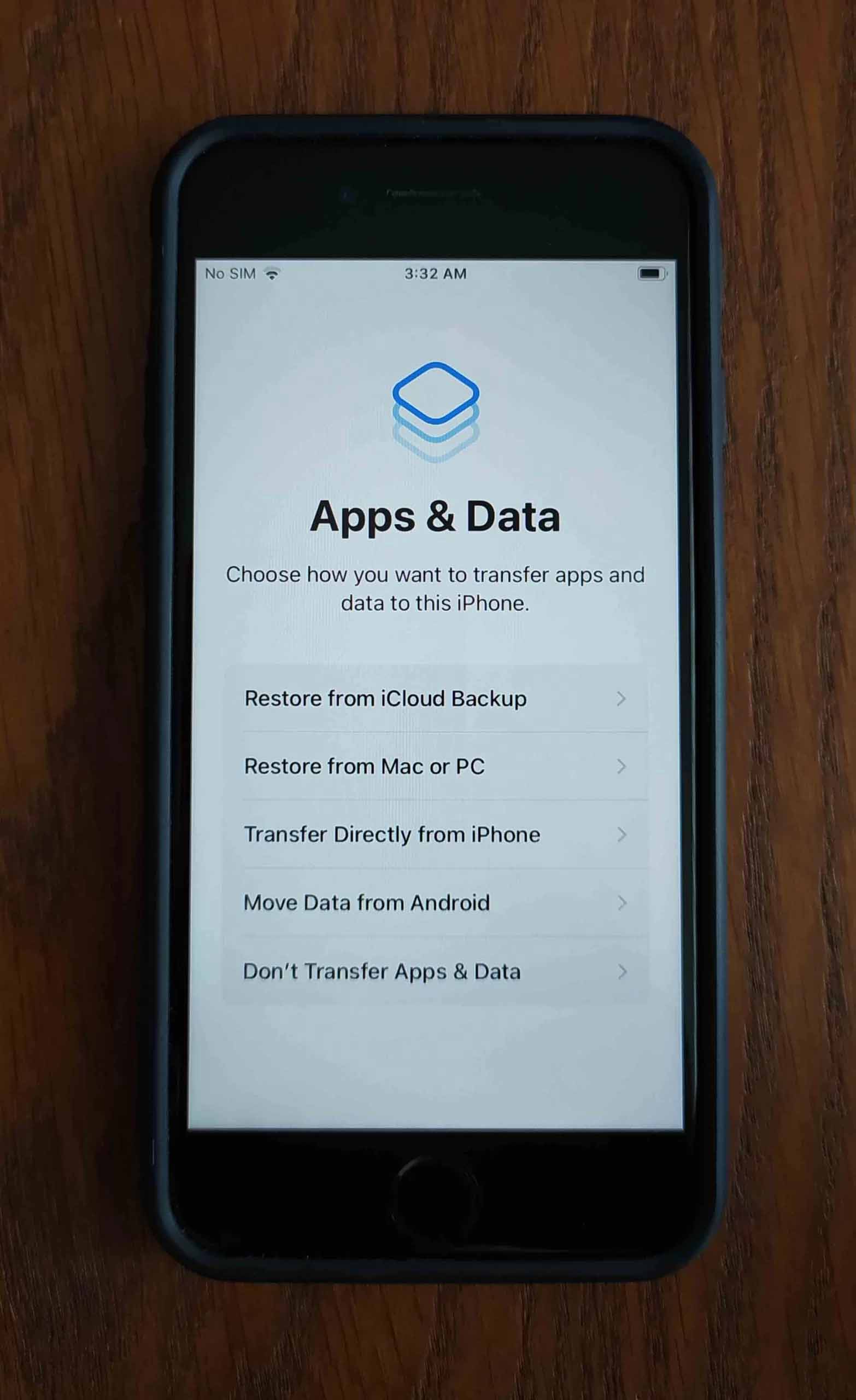 Step 3:Select Choose Backup and find the one with your deleted voicemail. Tap on it to restore it.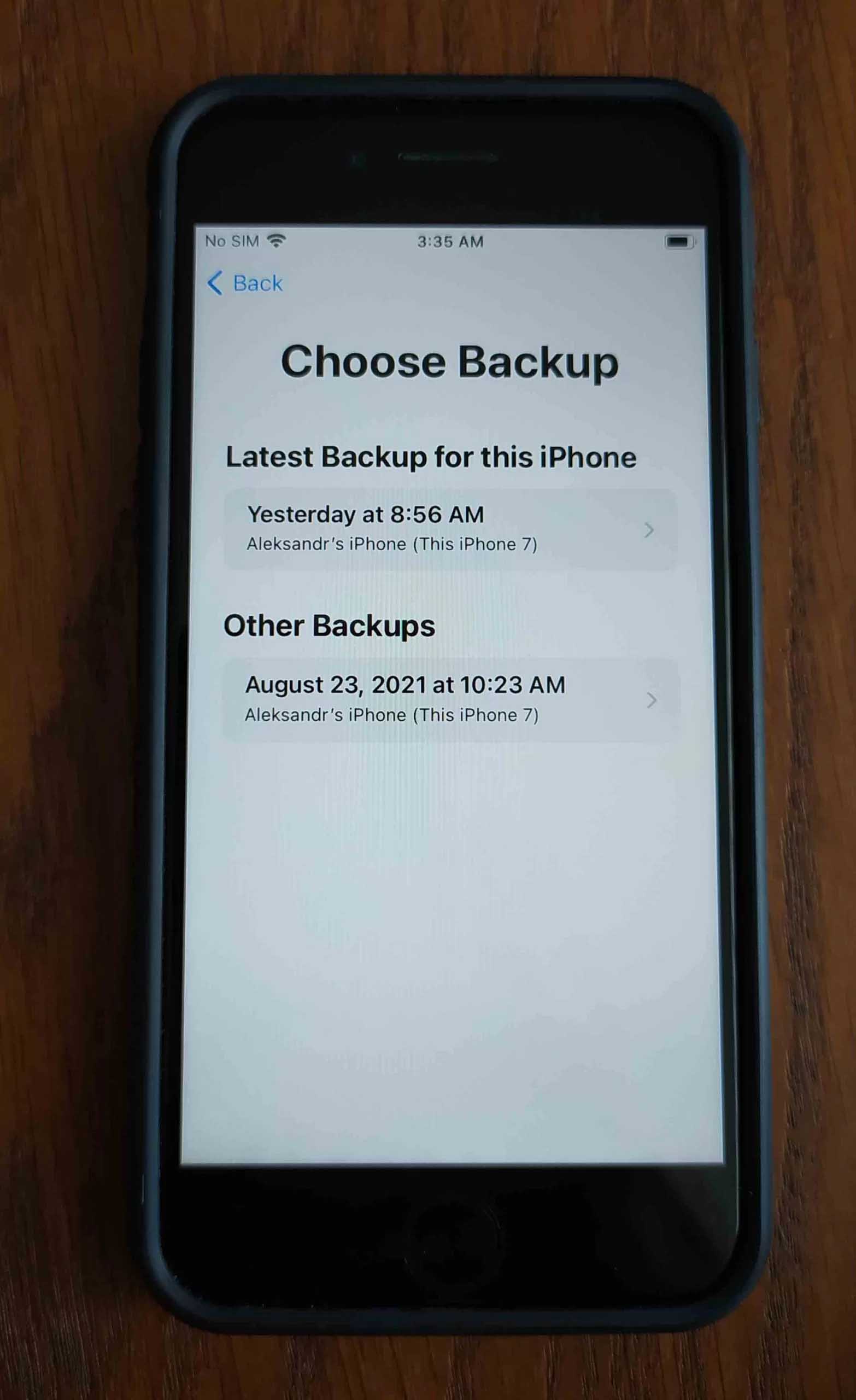 Option C

iTunes Backup

Besides iCloud, Apple also lets you recover your voicemails through iTunes. Be careful, as this one will also erase all data from your phone. To do recovery, all you need to do is:

Step 1:Take the USB cable and connect your iPhone to the PC.

Step 2:Open iTunes on your computer and go to File > Devices > Backups.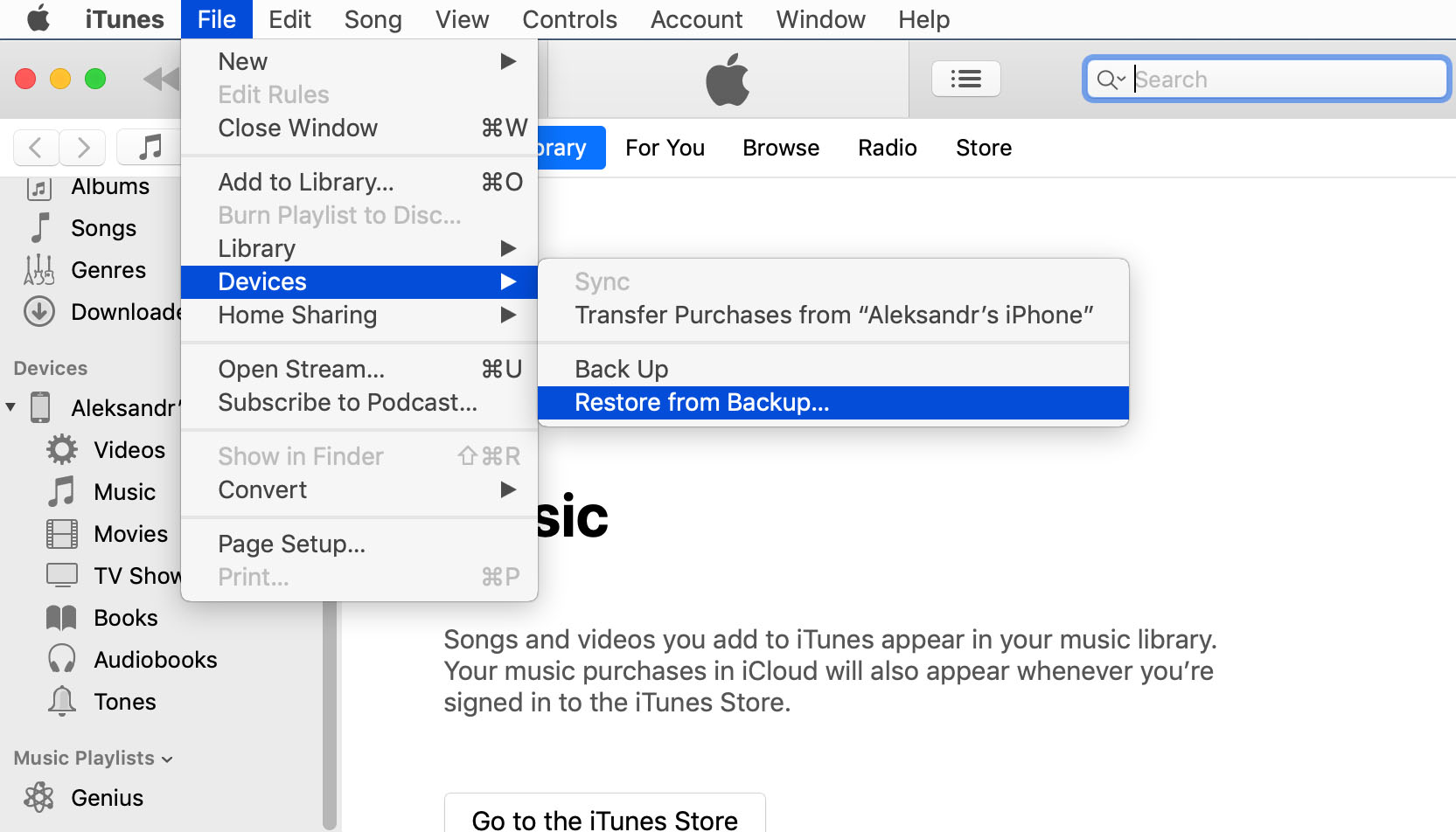 Step 3:Locate the recent backup from the menu and click on Restore Backup.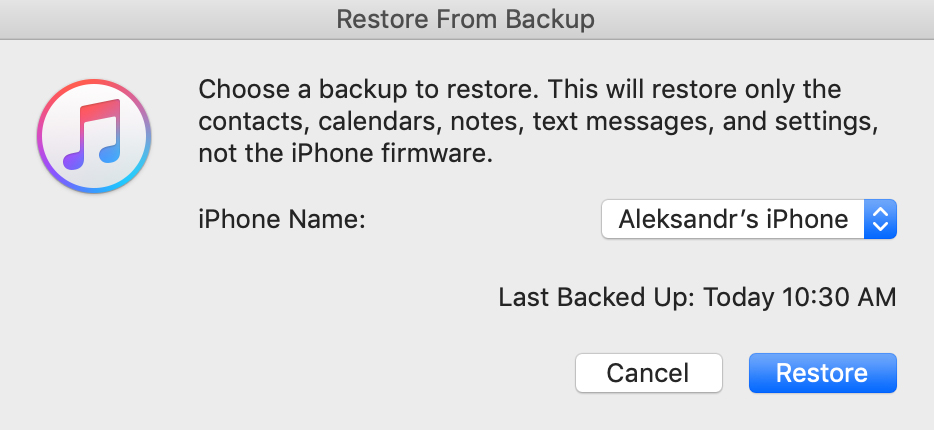 Step 4:Wait for a few minutes, and your deleted voicemail should become available on your iPhone.
Note: if you use Mac, iTunes backups are stored in: ~/Library/Application Support/MobileSync/Backup/
How to Increase Chances of Successful Voicemail Recovery
When recovering lost voicemails, you will need to act quickly. This is what you should do:
Stop Using Your iPhone Immediately. By using your iOS device, you are at risk of accidentally overwriting your voicemails. If that happens, no data recovery software or service can help you. Keep in mind that, even if you can't see them, your lost voicemails are probably still on your iPhone.
Disconnect From the Internet. If you've set up a cloud back up, your iPhone will automatically sync with iCloud or iTunes service. This would delete all of the voicemails that are store on these platforms.
How to Protect Your Voicemails in The Future
Creating periodic backups is the best guarantee that your voicemails will remain safe. As the saying goes, don't put all your eggs in one basket. No one has ever regretted creating a backup of important files, and you should do it often. Here is how.
Creating iCloud Back Up
The easiest way to do this on the iPhone is to set up an iCloud account and manually sync your data. This can be done in 4 steps.
Make sure your iPhone is connected to the Wi-Fi.
Move to Settings > [Your Name] > iCloud.
Click Back Up Now and wait till the process is completed.
If the backup was successful, the iPhone will display the current time and date right below.
However, it may be better to set that your iCloud creates automatic backups, so you can just set it and forget it. To do this, just turn on the iCloud Backup function in the iCloud menu. The back up will be generated automatically if:
iPhone is connected to a power source and Wi-Fi
Your screen is locked
You have enough available space on iCloud for the backup
Note: you get 5 GB of free storage. If you need more, take a look at the pricing
here
.
Conclusion
Voicemails can serve as a time machine and bring out certain memories that you would've otherwise forgotten. Losing them can make you panic, but just remember that there are a lot of ways to retrieve a deleted voicemail on an iPhone. As you can see, this can be done by anyone, so there's really no reason why you should let go of them. Someday, they may serve as a nice reminder of what has been.