WMA stands for Windows Media Audio, and as it was developed by Windows, there is no native support for the file on macOS. Fortunately, you can use a WMA player for Mac to get around the problem without needing to buy files again or use conversion software.
In this guide, we explore the contenders for the best music player for Mac and their features (like support for WMA files). Even without native support, it is easy to ensure you always have a way to play your favorite audio files. Many third party audio players offer support for numerous file types, including WMA.
5 Best WMA Players for Mac Users
1.

Elmedia Player

Elmedia Player is a simple media player for Mac that can be downloaded directly from the App Store on your Mac device. As well as making it quick and easy to play WMV and WMA files that are native to Windows, it has some great features for audiophiles including an EQ setting to perfect the sound to your tastes.

Elmedia Player works well with video and audio and both Intel and Apple M1/M2 chips. It can also cast and stream using Airplay to compatible devices.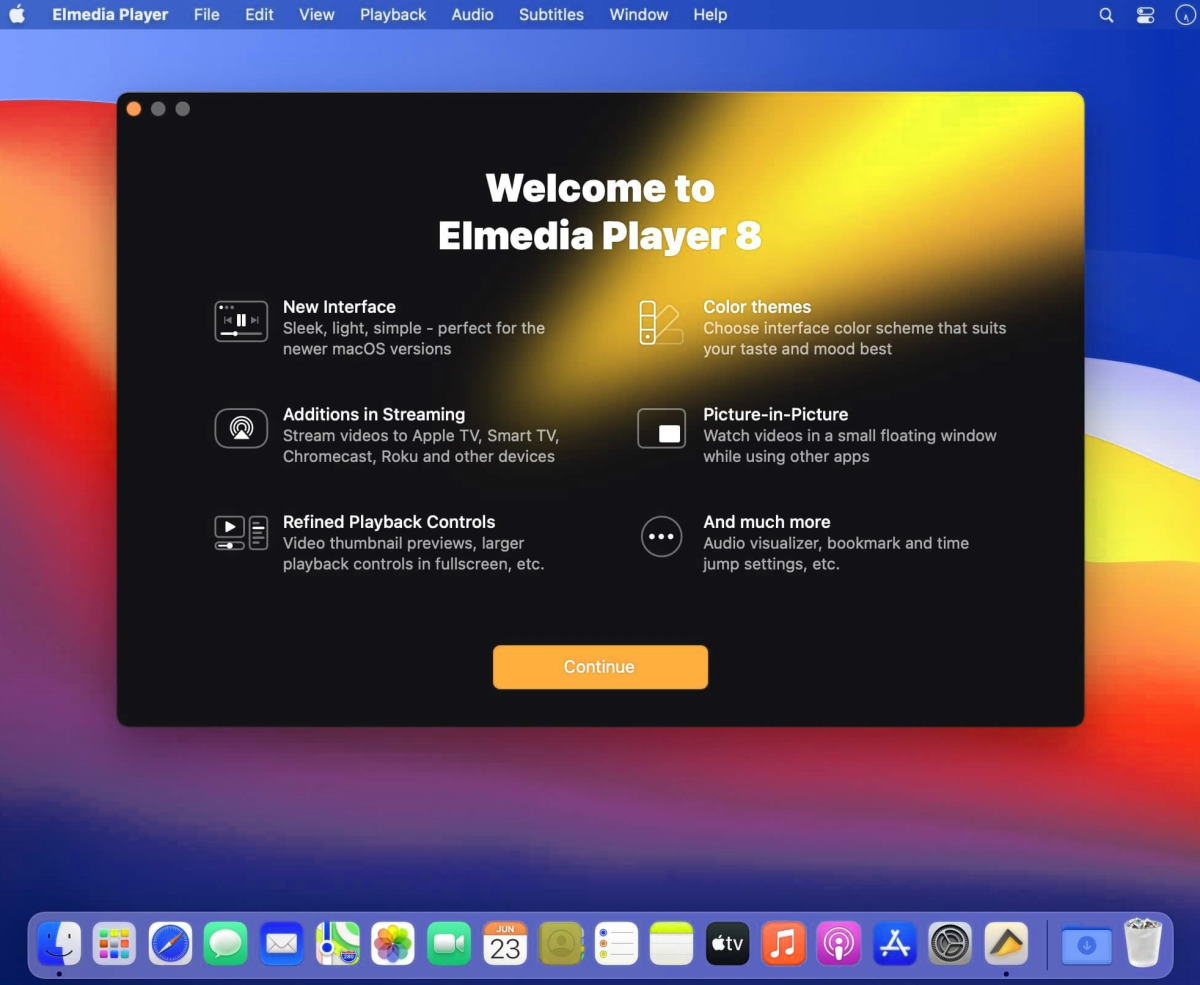 Pros:
Works seamlessly with M1/M2 as well as Intel chip Macs.
The EQ setting lets you tailor the sound.
Cons:
There's no conversion option if you do want to permanently convert the file.
No free option, this media player costs $19.99 to download.
How to Play WMA Using Elmedia Player
Step 1: Install Elmedia Player directly from the App Store or the official website.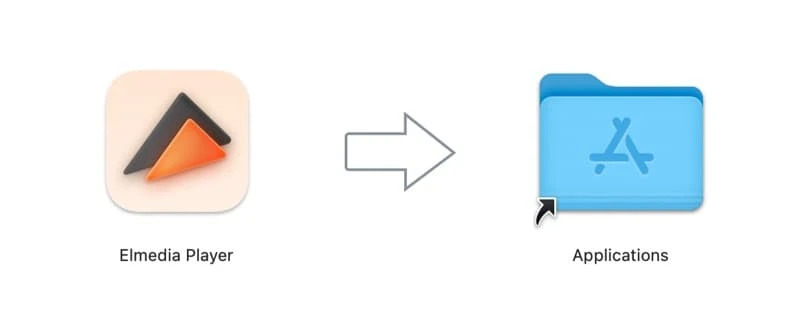 Step 2: Find the WMA file you wish to play in Finder. Right click and choose Open With > Elmedia Player
Step 3: Press the Play button, or the cast version to stream to other screens.
2.

Cisdem

Cisdem Video Player provides a great solution for those wondering how to play WMA on Mac systems, and also has support for many other file formats, both video and audio.

Unlike some other software for avoiding file compatibility issues, there's no need to download any extra codecs or plugins, as soon as you download the DMG and install the file, it's ready to play your WMA (or virtually any other media file). This software is free, with an affordable upgrade if you wish to use the file conversion feature that is built in.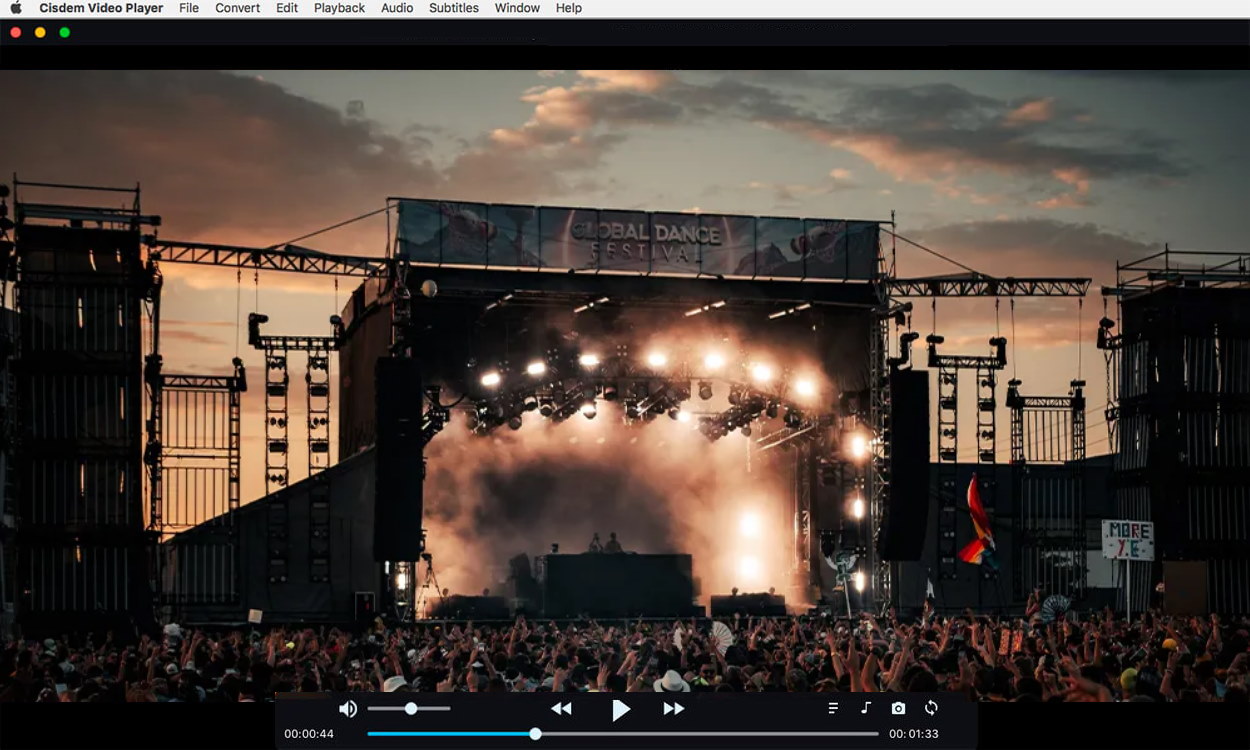 Pros:
Free to play all WMA files.
Lightweight software that is easy to install.
No extra plugins required.
Cons:
Some users report issues with some lossless audio formats like FLAC.
You need to pay if you want to convert WMA to MP3 or other files.
How to Play WMA Files Using Cisdem Video Player
Step 1: Download Cisdem Video Player for Mac and follow the installation instructions.
Step 2: Navigate to the WMA file you wish to play in Finder. Right click and select Open With > Cisdem Video Player
Step 3: Use the inbuilt controls to play, pause, or even convert WMA files to MP3.
3.

Vidmore Player

Vidmore Player costs a little more than some of the others, especially if you pay for it monthly rather than an annual license, but it does have some excellent features including support for many audio files, including WMA, as well as Dolby Atmos-enabled file types.

Within the player, there are many more video options than audio, but you can use some cool audio features such as reversing the stereo, switching to mono if needed, and some quick controls for playing and pausing. If you play HD videos using your media player too, Vidmore can support the majority of these file types.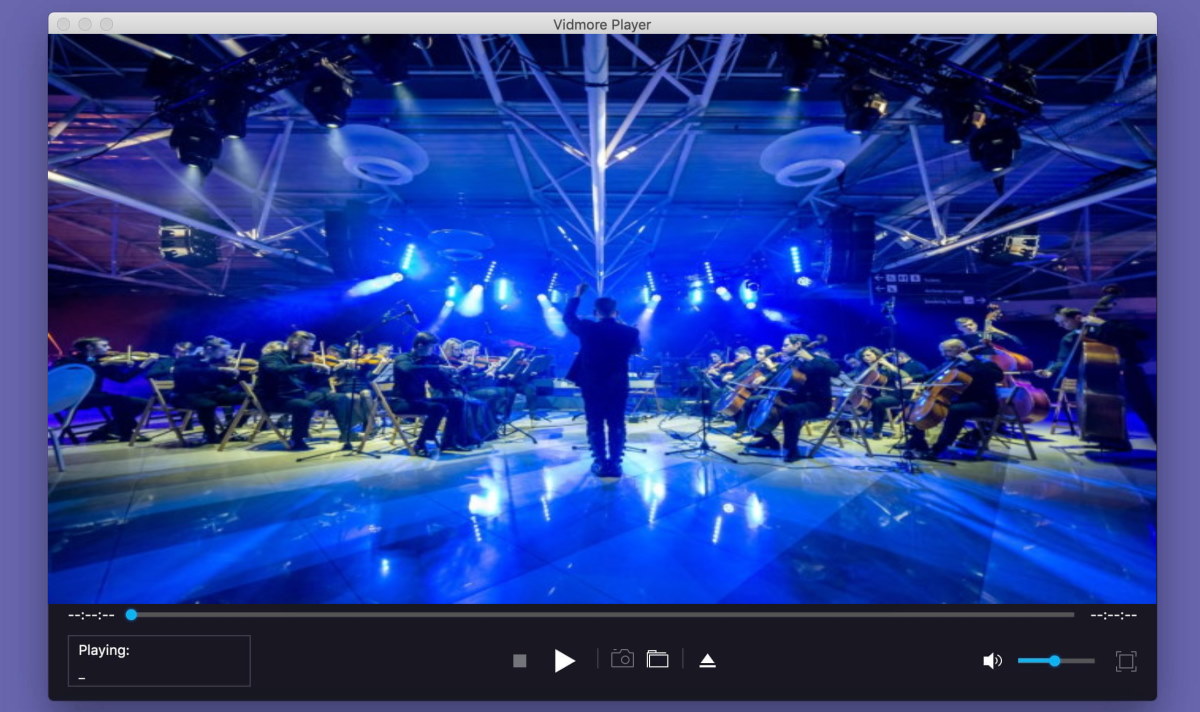 Pros:
Some audio customization options including reversing stereo.
Lots of support for other audio files, including immersive files.
Simple controls and layout.
Free trial to see if you like the software.
Cons:
More expensive than many of the other options.
No EQ functionality.
How to Listen to WMA on Mac Using Vidmore Player
Step 1:Install Vidmore Player from their website (there is a free trial version)
Step 2: Pay for a license on the site, and use your account details to sign in when prompted during installation.
Step 3: Open Vidmore Player. Navigate to File > Open File and then click on the WMA you wish to play.
Step 4: Press the Play button to play WMA files.
4.

VLC

VLC might be the most famous of the players on the list, and its Open Source license makes it even more popular.

It doesn't have the most up-to-date interface and design, but that's not a huge problem, especially when you consider that it is totally free. It supports WMA files and is one of the easiest ways to ensure you can play them on your Mac, and it even has a browser plugin serving as a WMA player online.

VLC is expandable itself via a community that creates some awesome plugins.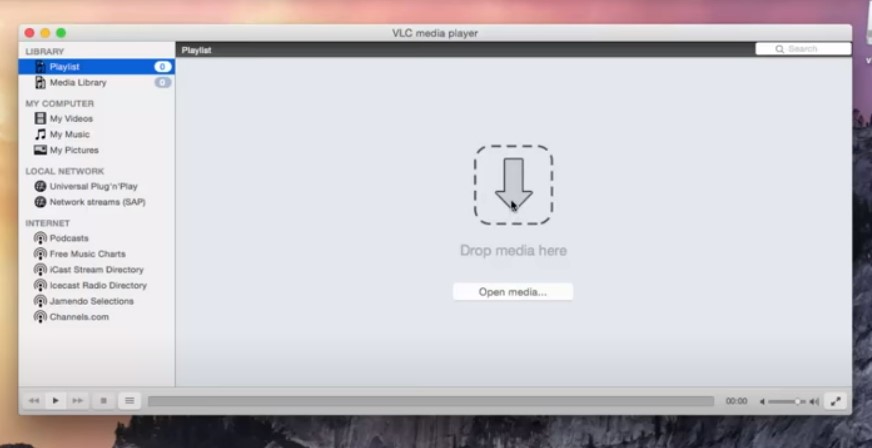 Pros:
Expandable with plugins.
Free.
Supports a huge range of video and audio files.
Video and audio filters and EQ included.
Cons:
Difficult to edit metadata and ID3 tags if you want to.
Not as many updates as some paid software.
How to Play WMA Using VLC
Step 1:Download VLC Player for Mac from VLC's website.
Step 2: Click the DMG file and follow install instructions.
Step 3: Run VLC Media player​​.
Step 4: Open the Media menu, and select Open File. A dialog box will appear allowing you to choose the WMA file you want to play. Click Open and it will start to play automatically.
5.

5KPlayer

5KPlayer is another WMA player for Mac that offers much more than just the ability to open WMA files. As well as a video and music player, it is AirPlay & DLNA enabled for streaming media, and casting to other screens.

5KPlayer also has a built-in radio player and media library for managing your files, if you want to. It's a simple way to play your WMAs but it can also play videos up to 8K in quality, so it can become an all-in-one solution as a media player.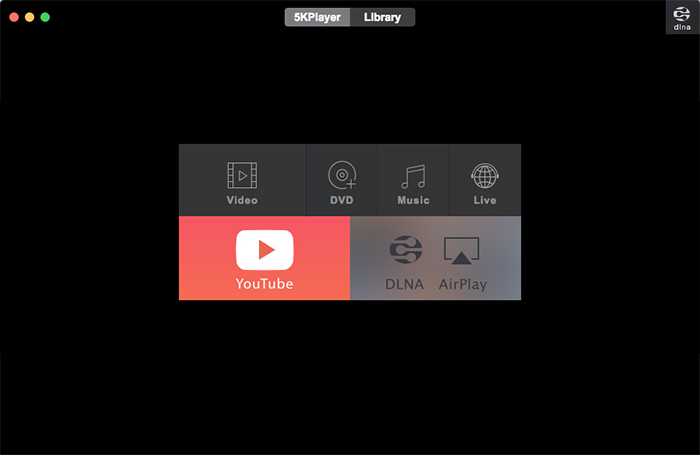 Pros:
Free to download and use.
Included media management features to organize your files.
Supports casting and streaming using DLNA.
Cons:
Not as lightweight as some competing options.
Layout is clunky and outdated.
How to Play WMA File Using 5KPlayer
Step 1:Download 5KPlayer for Mac.
Step 2:Click the DMG file and follow install instructions. You will need to register for a free account in the process.
Step 3: Run 5K Player For Mac on your system.
Step 4: Click the Music icon on the homepage. A dialog box will appear allowing you to select the WMA file for playback. You can also click and drag files straight into 5KPlayer.
What is a WMA File?
WMA files are Windows audio files compressed using a lossy codec developed by Windows in the late 1990s. It was developed to avoid issues with the licensing of the MP3 file format.
In comparison to MP3s, the WMA file format keeps a lot more of the quality when encoding at a lower bitrate, especially under 64 kbps, so it does a decent job of retaining audio quality even in small files, which was useful for many devices in the early 2000s when space was at a premium.
WMA files have continually been updated, and serve as the main Windows audio file format. When downloading a WMA player Mac users need to ensure they have something compatible with their system that plays this Windows-based file.
WMA Converter – How to Convert From WMA To MP3, and More on Mac
If you have a WMA file Mac computers can't play natively, as well as using a WMA player for Mac you can also convert the file. Cisdem Video Player even has an inbuilt conversion feature, allowing you to take the WMA file and turn it into an MP3 or other file that Macs will recognize and play.
You can also use a variety of online converters, such as Zamzar, allowing you to drag your file into the browser window and convert it to another format, such as MP3.
To Use VLC Player to convert:
Step 1:Open VLC and click File and then Convert/Stream.
Step 2:Drag and drop the WMA file to the new screen that opens, or select it via Open Media.
Step 3:Select Audio – MP3 from the list of conversion formats.
Step 4:Click on Save as File and choose the destination and name for your new MP3.
Conclusion
It's annoying when you have a file format that won't play on your Mac, but truthfully, a good music player for Mac for other files such as FLAC and WMA is always a good idea to have on your system anyway, ensuring the best compatibility and functionality. These options are all good methods of how to listen to WMA on Mac. The choice is up to you.
FAQ