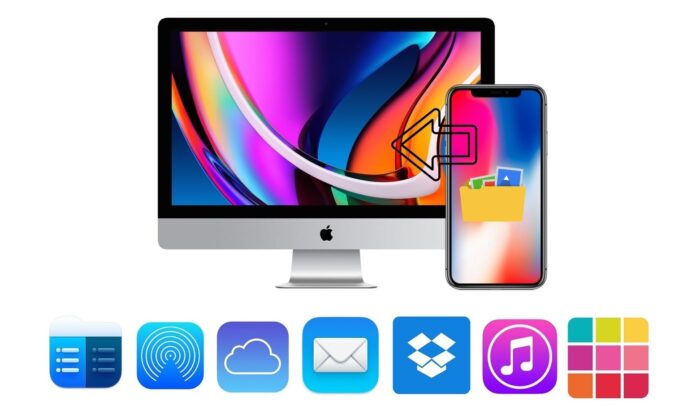 In our daily life, we quite often exchange files between devices. Whether you need to transfer files from your iPhone to free up the storage space or just to create a backup of your photos or other data on the computer, you need to know how to transfer files from iPhone to Mac.
Luckily, there are many ways to share files between these devices, and we're going to take a look at the best ones. Read on to find out more details.
Method 1.

Share files between Mac and iPhone using Commander One

If you are looking for a reliable and easy-to-use iOS file transfer solution, Commander One is worth considering. This file manager lets you seamlessly transfer files from Mac to iPhone/iPad and the other way round.

Just connect your devices with a USB cable to mount your iOS device as a flash drive and you'll get access to its content right from the Mac. Not only iOS devices, Commander One is also compatible with Android and MTP devices.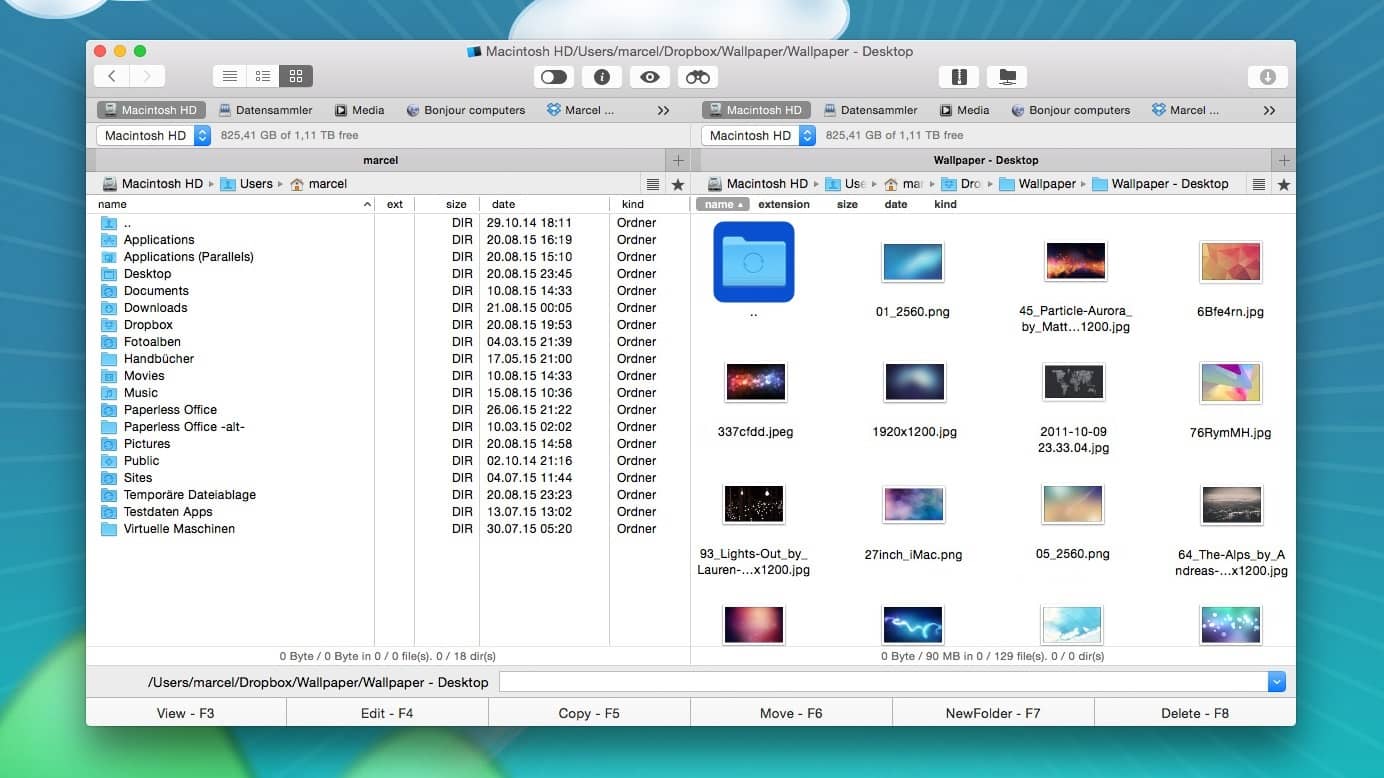 How to access iPhone files on Mac via Commander One?
Step 1: First, download and install Commander One on Mac.
Step 2: Connect your iPhone to Mac using a USB cable.
Step 3: Locate your iPhone in the Finder's sidebar, select it and click "Trust" within Finder.
Step 4: Once done, tap "Trust" on your iPhone.
Step 5: Reconnect your phone via a USB cable.
Step 6: Go to Commander One. Your iPhone will be mounted as a local drive so that you can access the User/Media folder of your device.
Method 2.

iPhone to Mac transfer using AirDrop

AirDrop is the built-in feature on iOS and macOS devices. It lets you send files wirelessly as long as your Mac and iOS device are physically close to each other. To copy files from iPhone to Mac using AirDrop, follow the steps below: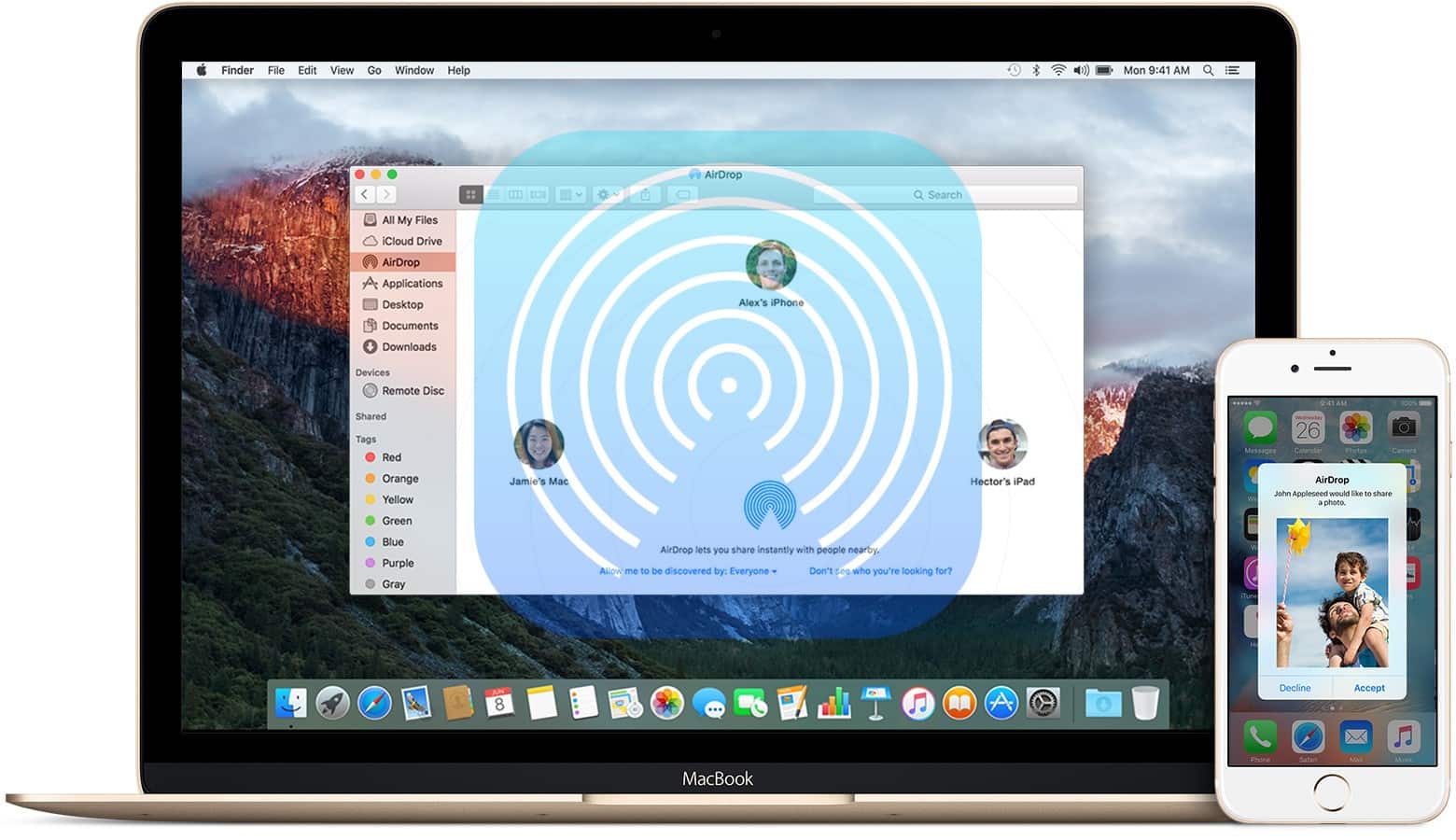 Step 1: Enable AirDrop on your Mac by heading to Finder > Go > AirDrop from the menu bar.
Step 2: Turn on Bluetooth and Wi-Fi to activate AirDrop on Mac.
Step 3: Set the option "Allow to be discovered for all" or "Contacts only".
Step 4: Switch on AirDrop on your iPhone. Navigate Control Center and make sure Wi-Fi and Bluetooth are enabled, tap on AirDrop and set your iPhone to be discoverable by everyone or just contacts.
Step 5: Now you can transfer files from your iPhone to Mac. Open the file you want to send, tap the "Share" icon and select the "AirDrop" icon. Wait until other available devices will appear and choose the device to which you want to AirDrop the file.
AirDrop does a great job of transferring almost any type of file, including pictures, videos. It is an easy and quick solution when it comes to copying files to iPhone from Mac and vice versa. Besides, this method works on all Apple products so that you can also carry out file transfers from Mac to Mac, iPhone to iPhone/iPad.
Method 3.

How to transfer files from iPhone to Mac via iCloud Drive

Another way you can use to send files from Mac to iPhone and back is iCloud Drive – an Apple's service that stores all your stuff in the cloud and keeps it up to date across multiple devices. The only point is that you need to have a strong Wi-Fi connection to transfer files smoothly, as well as ensure both iPhone and Mac are running the latest OS. Here's how to transfer files: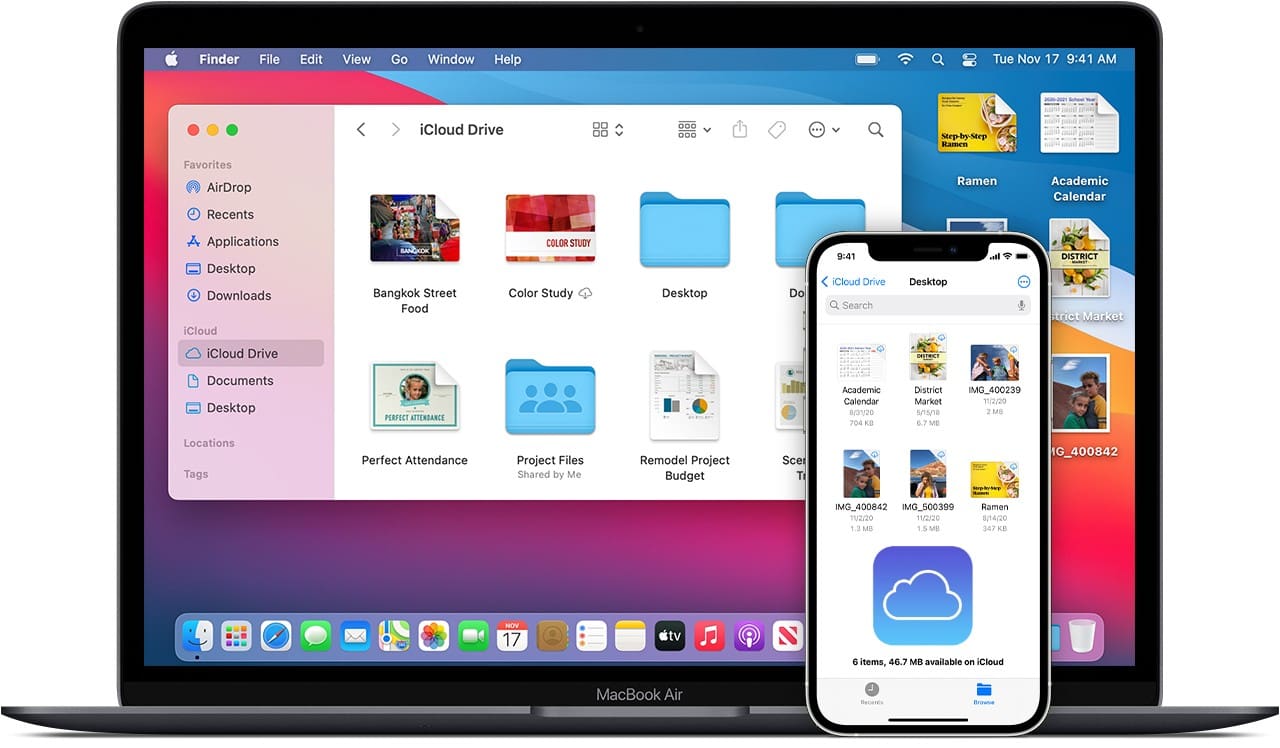 Step 1: Go to iCloud and sign in with your Apple ID on your iPhone and Mac.
Step 2: On your phone, navigate Settings and select your name > iCloud. Tap the iCloud Drive switch so it turns green.
Step 3: Then, on Mac, click the Apple icon in the upper left corner of the screen and select System Preferences.
Step 4: Select Apple ID and then click iCloud in the left sidebar.
Step 5: Tick the box next to iCloud Drive.
From now on, you'll be able to access iPhone files on Mac at iCloud.com.
Method 4.

How to transfer from iPhone to Mac via Email

Alternatively, if you need to move a small number of files, you can send them to your Mac using email. You just need to attach the file to the mail and send it to your email address. Then your files can be accessed on any of your devices. So, how to get files from iPhone to Mac: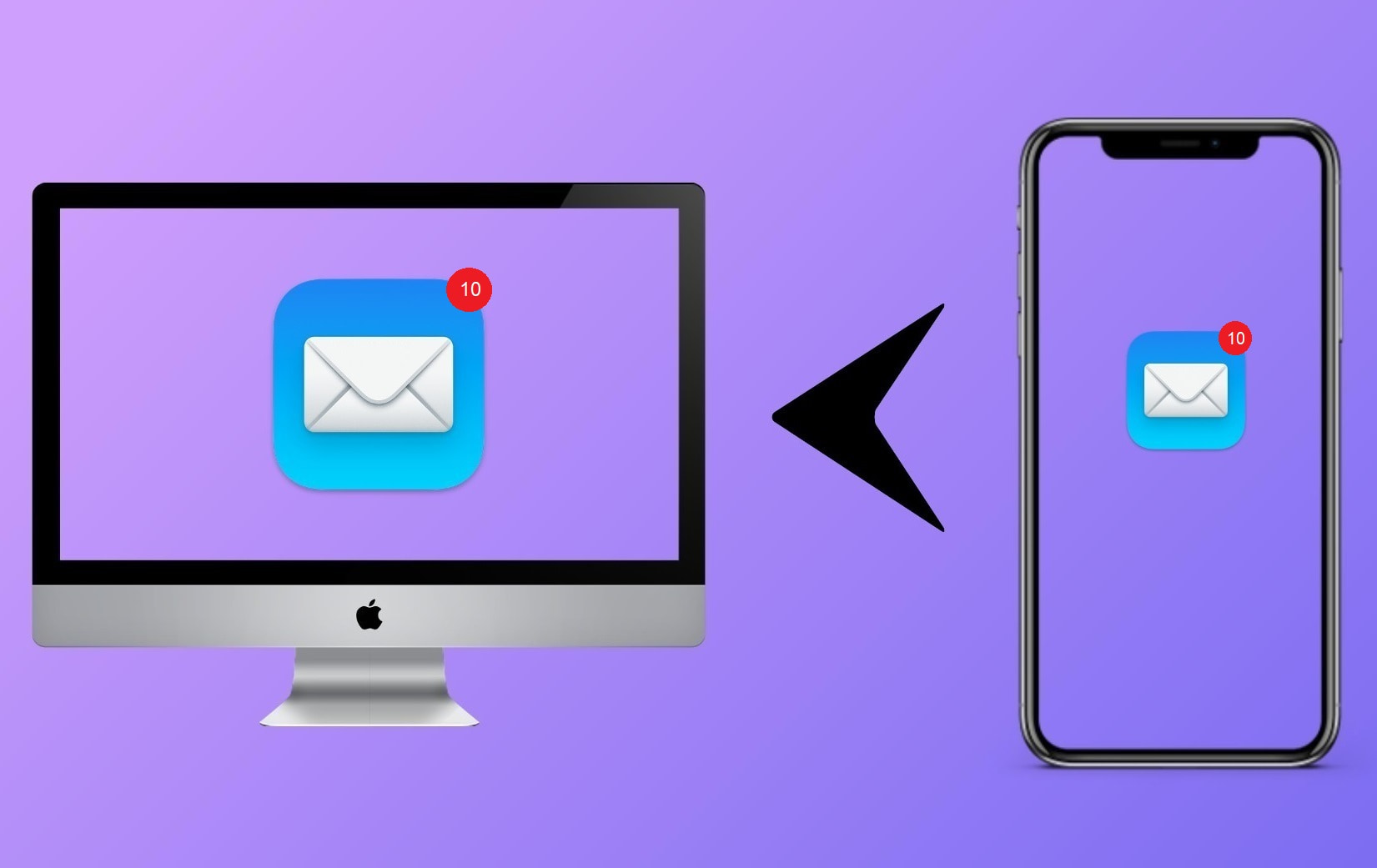 Step 1: Launch the Mail app on your iPhone and compose a new email.
Step 2: Enter your email address.
Step 3: Attach the files you want to receive on Mac and click "Send".
Step 4: You can now open your email on Mac and download the files you've sent.
Method 5.

Move files from iPhone to Mac using Dropbox

Dropbox is one more way to transfer files between iPhone and Mac. It handles a wide range of files, including photos, videos, Excel Files, Word Documents, Text Files, Zip Files and more. To get the job done, you'll need a stable Internet connection.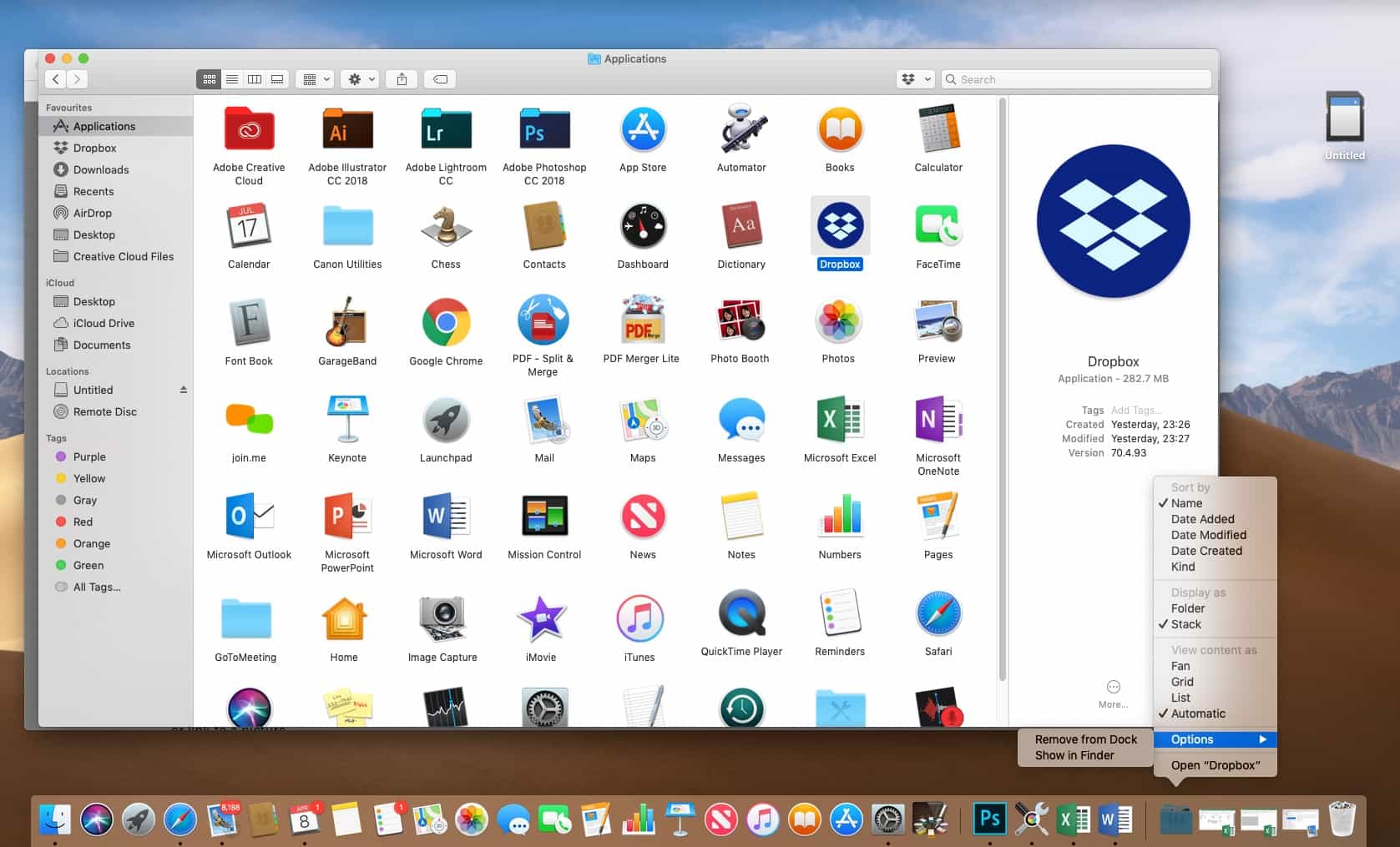 Step 1: Go to the Dropbox website and create an account in case you don't have any. Then authorize using your Dropbox account.
Step 2: Navigate the App Store and download Dropbox. Once downloaded, open the app on your iPhone and log in with your credentials.
Step 3: Tap the "Create" icon and select "Create or Upload file".
Step 4: Select files you want to upload and tap Next.
Step 5: Choose which you want to save them to and tap "Upload".
Step 6: Wait for the download to complete and go to Dropbox on your Mac. You will see your downloaded files here.
Copy files from iPhone to Mac with iTunes File Sharing
iTunes is considered as one of the commonly used ways to share files. Developed by Apple, iTunes is capable of syncing music files, videos, photos between iPhone and other devices. Below is how to use iTunes File Sharing to get files from an iPhone.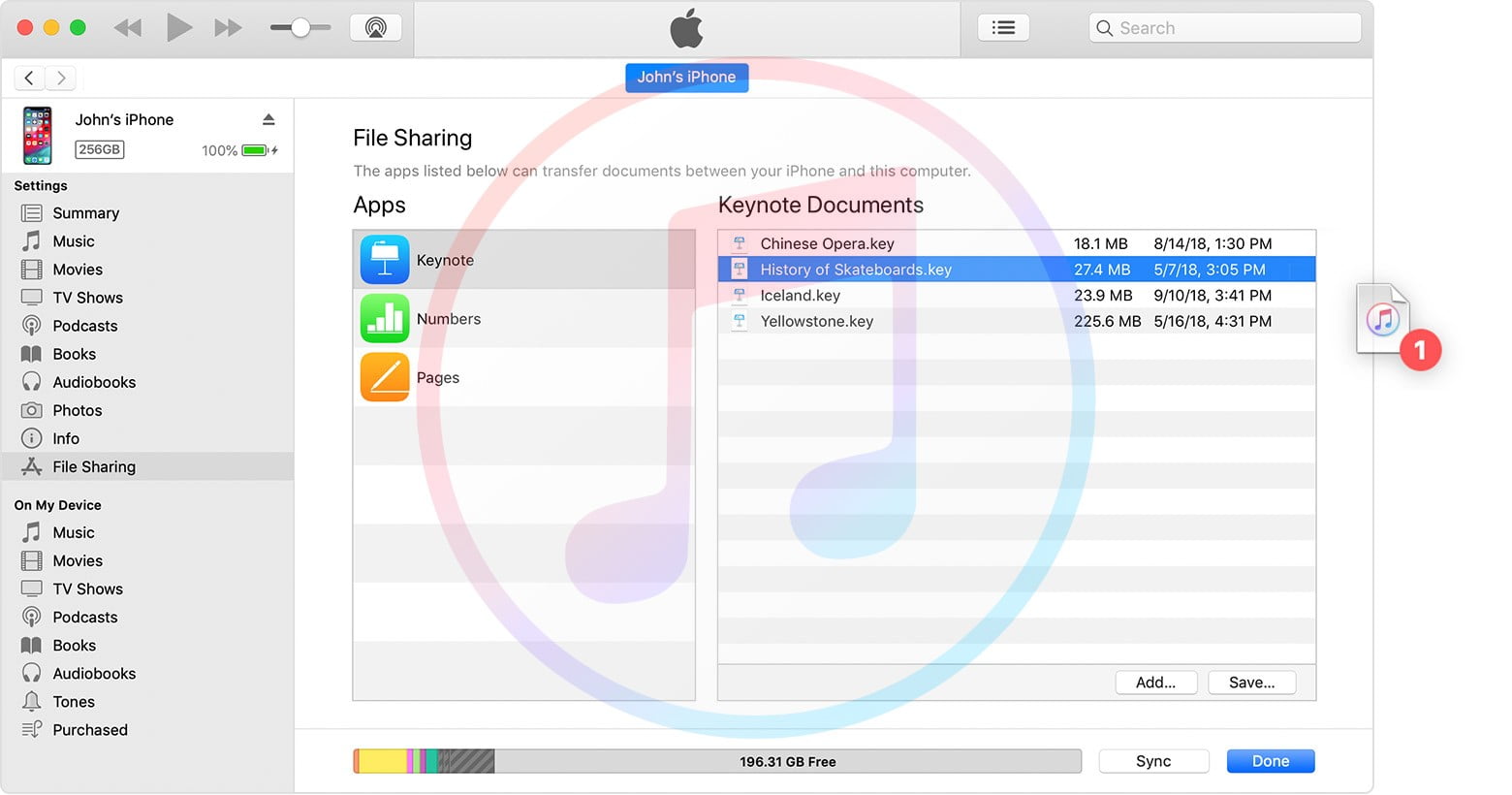 Step 1: Сonnect your iPhone to your Mac with a USB cable.
Step 2: Open iTunes on Mac and click on the iPhone icon to open the Summary screen. Here you'll see a brief info about your iPhone, as well as "Backups" and "Options" sections.
Step 3: Head into the "Backups" tab and click "Back up now".
Step 4: iTunes will start transferring all data from iPhone to Mac.
Note: iTunes app is not available on macOS Catalina, Big Sur, or Monterey. Starting with macOS Catalina, Apple replaced iTunes with Apple TV, Music, and Podcasts.
Using Preview App to transfer files from iPhone to Mac
You might not know, but you can also use the Preview app and import your iOS files on Mac. However, this method works only with photos.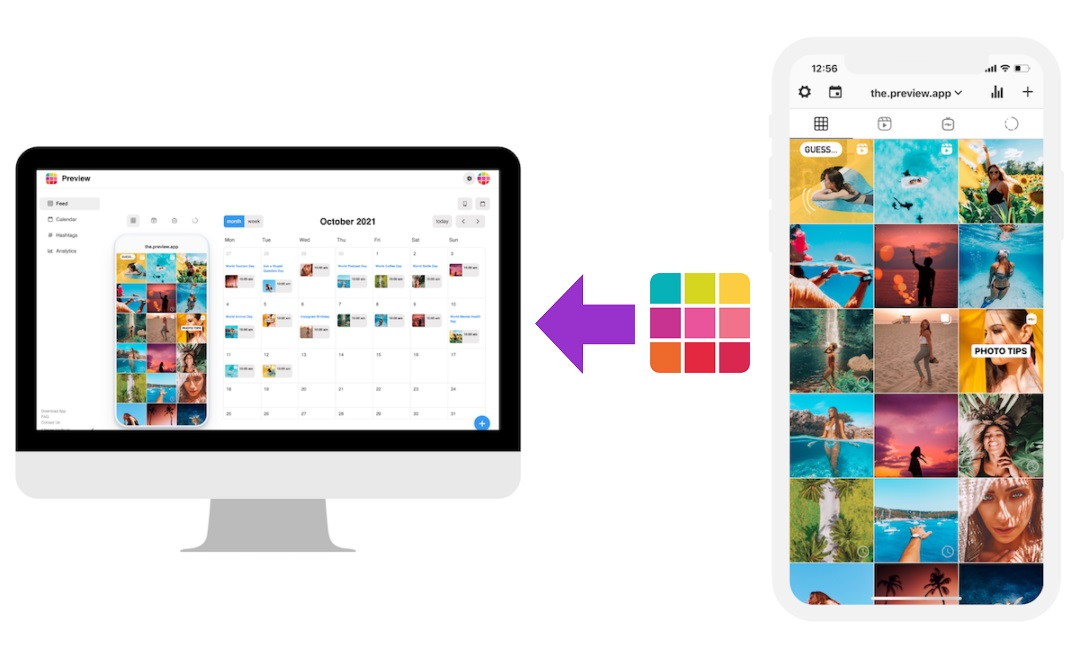 Step 1: Connect iPhone and Mac via a USB cable.
Step 2: Open the Preview App on Mac using Applications.
Step 3: Once the Preview app is launched, head into the File tab in the menu bar and click the "Import from [your iPhone name]".
Step 4: A window with thumbnail images will open. Select the desired photos and click "Import". If you want to transfer all the photos, choose "Import All".
Step 5: On the next screen, choose the destination for imported photos and wait until your photos are transferred from iPhone to Mac.
Conclusion
Sharing files between devices is a common process, and you can do it in a variety of ways, whether through cloud services like Dropbox or the built-in AirDrop feature, via email, or using third-party apps.
All are good ways to transfer files from iPhone to Mac. Some methods require a wired USB connection, others allow you to transfer files wirelessly but require a stable Internet connection. Decide which one meets your tasks and habits, and that's how you'll know which solution to choose.
FAQ
The easiest way to transfer files from iPhone to Mac is AirDrop, a built-in feature in iOS, iPadOS, and macOS. Once you have enabled AirDrop on your devices, you can transfer files with a few clicks. Alternatively, you can use Dropbox, iCloud Drive, or send files via email.
With Commander One, you can easily transfer files from iPhone to Mac using a USB cable.