If you've ever tried to play an ASF file on Mac, you know that it's not compatible with the default QuickTime player Mac comes equipped with. A format native to Windows, ASF can usually be opened with Windows Media Player without any issues.
However, for macOS, you need an alternative approach. This may involve either using another video player to play the file, or converting it to a Mac-friendly format. Read below to learn what software we recommend and step-by-step instructions on how to use it.
What is an ASF File?
ASF (short for Advanced Systems Format) is a format developed by Microsoft over 25 years ago. It's a video container intended for streaming media. It usually contains data in WMV (Windows Media Video) and WMA (Windows Media Audio).
Apart from media, an ASF file can contain metadata (e.g. artist, title, album, description) and support for chapters, subtitles, stream prioritization, and compression. The format doesn't specify the encoding method to be used, only the structure of the audio or video data. When ASF is streamed on the internet, the file can start playing after a certain number of bytes have been downloaded, while the download continues in the background.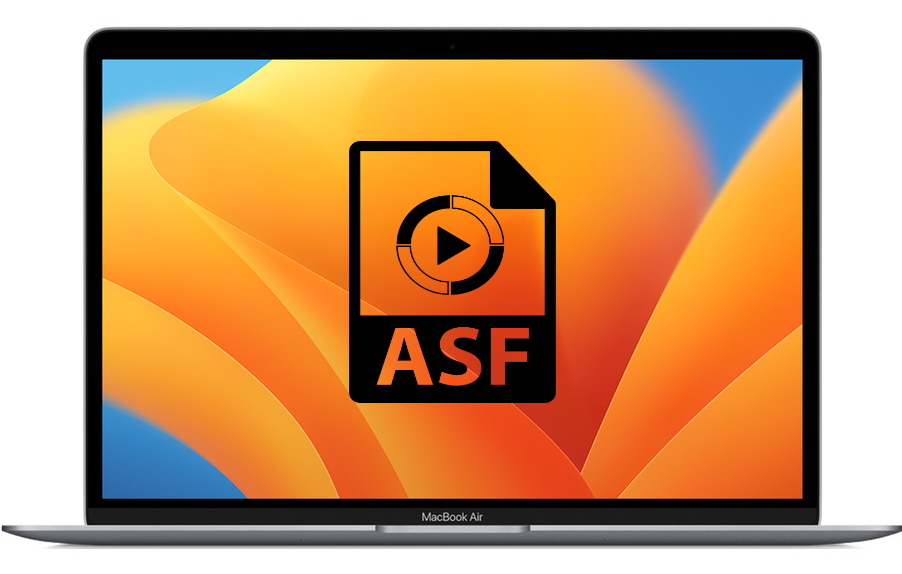 Part 1. Playing ASF Files on Mac with Elmedia Player
To easily play the ASF file format, Mac users can count on the powerful Elmedia Player. It's among the countless formats the app supports. It doesn't require any conversion, codec installation, or other additional downloads.
Thanks to its plentiful features, Elmedia always provides an enjoyable viewing experience. From video properties such as brightness, sharpness, and saturation, to speed and audio sync, you can adjust all playback aspects. You can also create ASF playlists, bookmark specific scenes, or even loop them continuously.
Elmedia's connectivity to Smart TVs, Chromecast, Roku, AirPlay 2, and DLNA-enabled devices lets you view your files on a larger screen. On the contrary, to open an ASF discretely on your computer, you can simply use Picture-in-Picture mode. Controls are quickly accessible via the Touch Bar media keys.
Supported OS: macOS
Price: free, $19.99 for the Pro version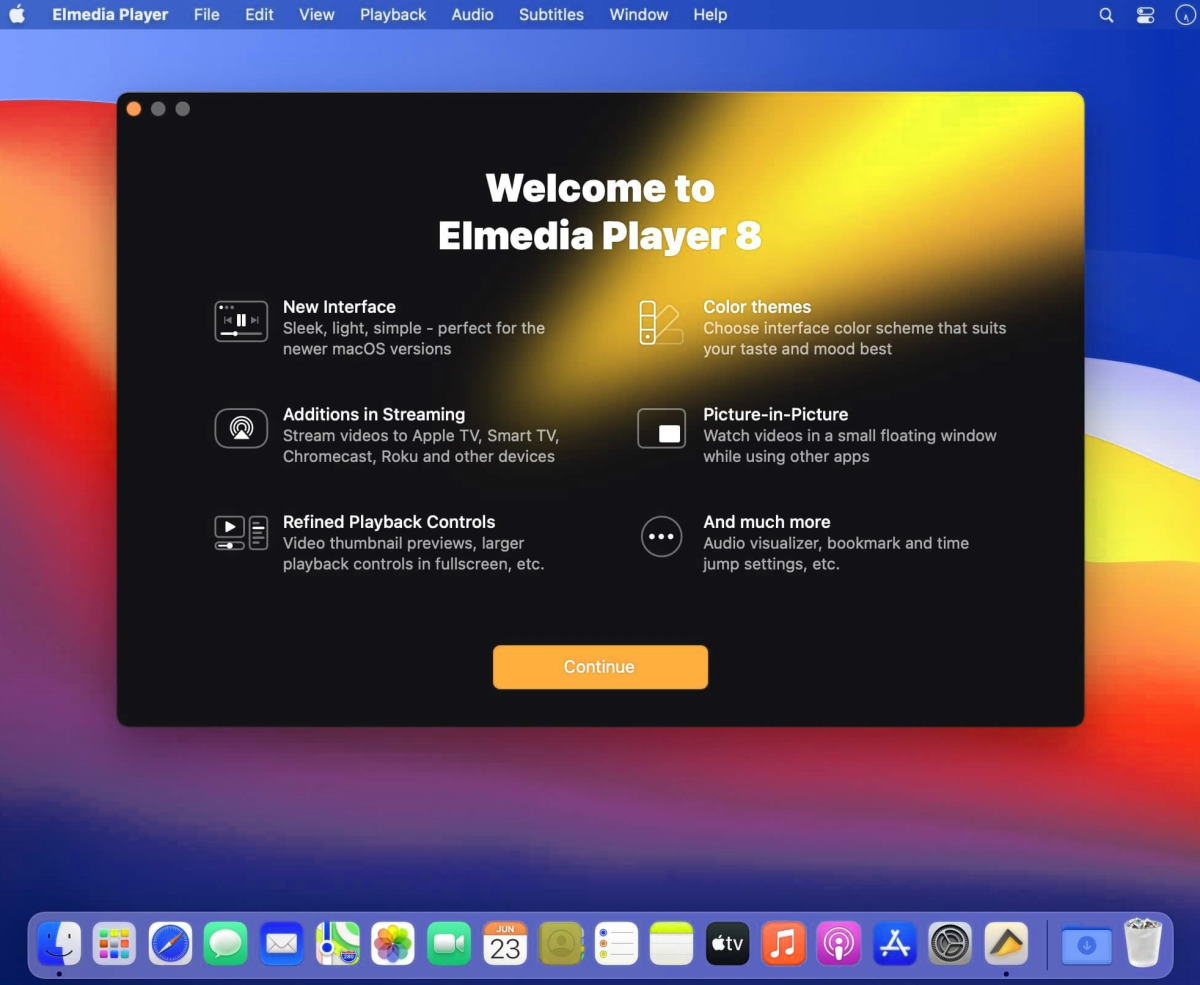 How to open ASF files on Mac with Elmedia
Step 1: Download Elmedia Player from the official website or the App Store and install it.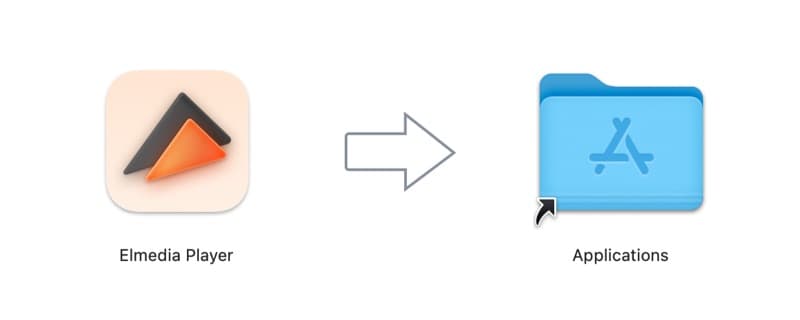 Step 2:Open the player and choose your ASF file in one of these ways:
Drag and drop the file(s) onto the player window or its icon on the dock
Right-click on the ASF file and choose "Open With" > Elmedia Player
Go to "File" > "Open" in Elmedia. Then go to the desired file and select it.
Step 3:Enjoy your ASF content!
Part 2. How to play ASF files on Mac using 5KPlayer
5KPlayer is a free ASF player available for Mac. It works as a standalone solution which saves you from having to search for codec packs, as it comes with 450+ video codecs and 180+ audio codecs. Using hardware acceleration, 5KPlayer plays media without glitches while saving system resources. It also lets you create a personal multimedia library and supports the wireless streaming of audio and video.
The app is free of ads, malware, and plug-ins. It can also be used as a video converter, converting your ASF file to another format.
Supported OS: macOS, Windows
Price: Free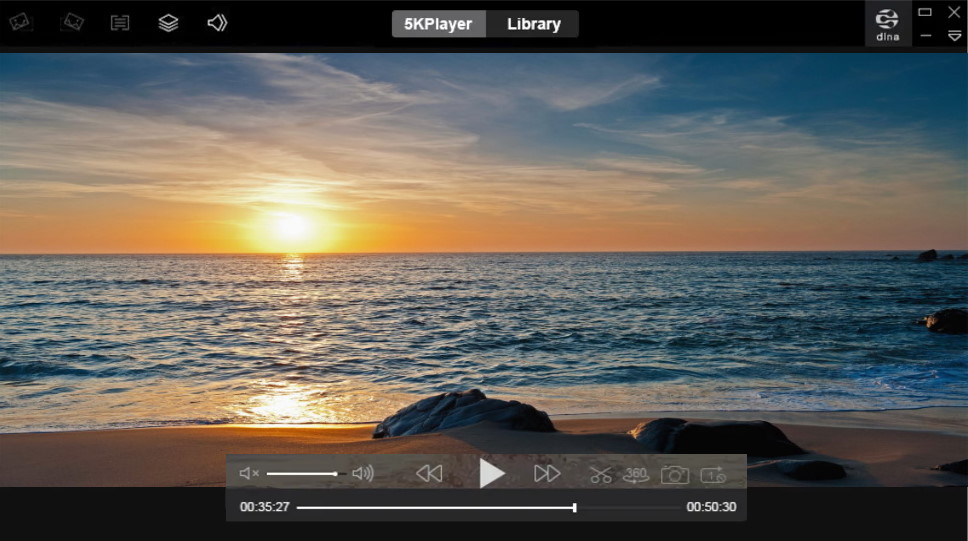 Playing ASF files on Mac using 5KPlayer
Step 1:Download 5KPlayer and install it.
Step 2:Add your ASF files by choosing one of these methods:
Click the Video icon on 5KPlayer's default screen, then choose the ASF file or files, and click "Open" or double-click.
Go to "File" and select your video.
Drag and drop the ASF video file from Finder to 5KPlayer.
Right-click on the file and pick "Open With" > 5KPlayer.
Step 3:Your ASF content is ready to watch.
Part 3. Open ASF files on Mac using VLC Media Player
Using VLC Media Player is another good approach to playing ASF files on Mac. An app with quite a bit of history, VLC can open a wide range of file formats. It offers various advanced features, some of which require deeper diving into its menus. Despite being a free solution, VLC is free of ads, spyware, malware, etc. In addition to ASF playback, it can also convert ASF to different formats.
One can certainly find a more modern or intuitive VLC alternative for Mac, yet VLC continues to be a commonly used video player.
Supported OS: Windows, Linux, macOS, Unix, iOS, Android
Price: Free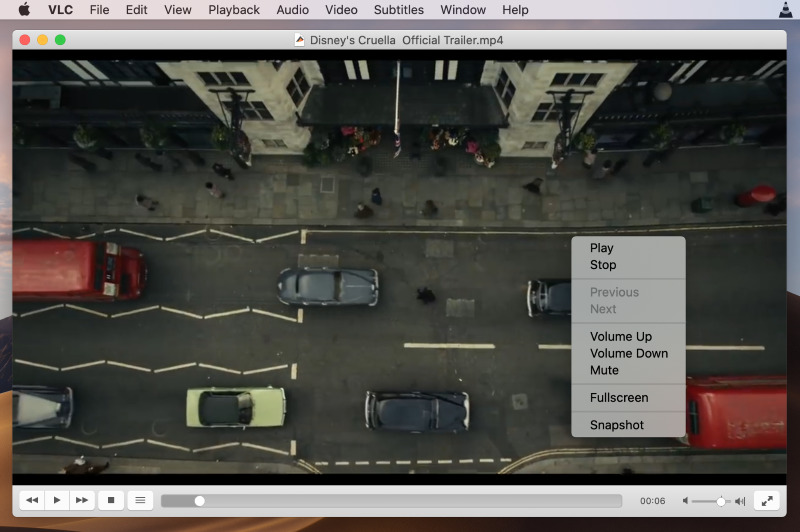 How to play ASF files with VLC
Step 1:Download and install VLC Media Player from the official website and launch the app.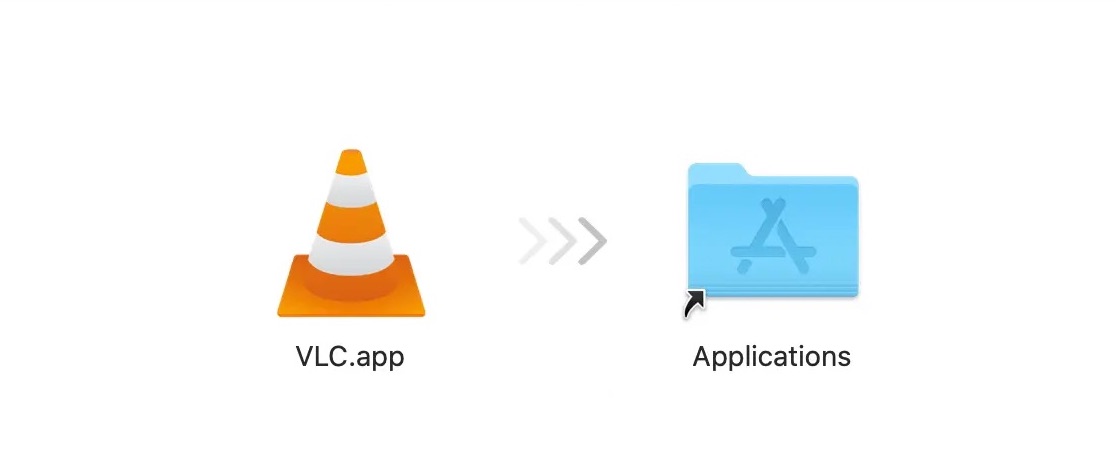 Step 2:To open your ASF file, you can:
Drag and drop it onto VLC.
Find it in Finder, then right-click on it, and select "Open with" > VLC.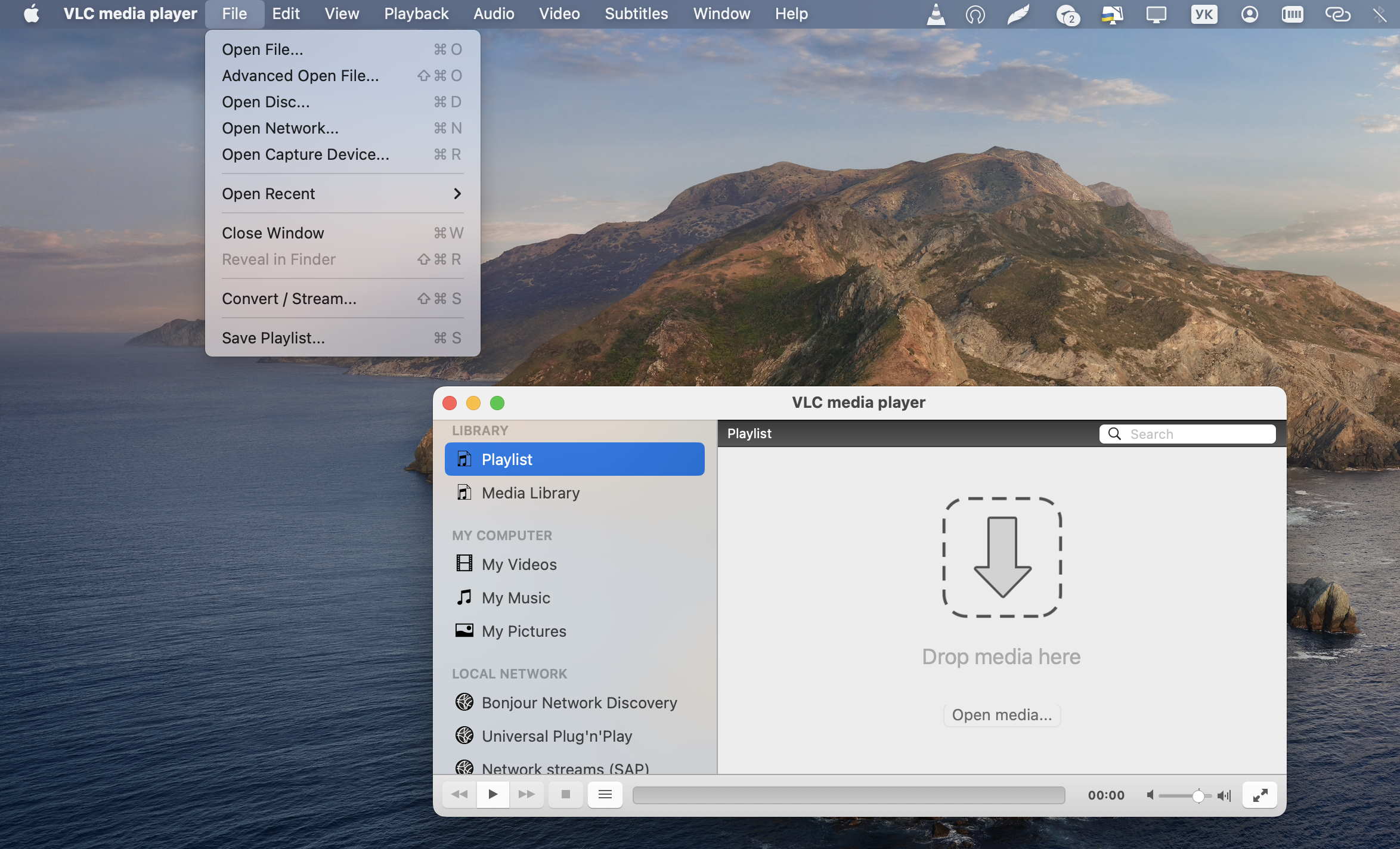 Step 3:The video is ready to play.
Part 4. Convert ASF for QuickTime with Aiseesoft Converter
As an alternative option to access the ASF file format, Mac users can use conversion. The Video Converter for Mac by Aiseesoft lets you convert ASF into MOV or MP4, for example. You can adjust different aspects of the output video, such as quality, size, frame rate, aspect ratio, etc. The app even comes with output presets developed for use on specific devices like iPhone or iPad. In addition, you can clip, crop, or rotate your video, adjust video effects, and enhance the quality, among others.
Supported OS: macOS, Windows
Price: Free or Paid version for $49.95
How to convert ASF using Aiseesoft Video Converter
Step 1:Download and install the app from the official website.
Step 2:Click "Add Files" in the app to import your ASF files.
Step 3:Click "Edit" to flip, rotate, clip, add effects, etc.
Step 4:Choose an output format by clicking on the "Profile" drop-down menu.
Step 5:Click "Convert" in the lower right corner to start the conversion.
Step 6:You're ready to play the ASF file on Mac in the freshly created new format.
Conclusion
As we found out above, ASF video files are not playable by QuickTime by default because of their Microsoft origins. Luckily, you can overcome the issue by choosing an ASF player from some of the best video players for Mac described above. Alternatively, you can convert the files to a different format using a video converter. The choice depends on what functionalities are important to you and how often you come across ASF files. Either way, playing ASF files on Mac is an easy task when you're equipped with the right tools.
FAQ
You cannot play ASF files with Mac's built-in player, so you need a Quicktime alternative for Mac. You can select one from the recommended suggestions above, such as Elmedia Player, an affordable yet powerful solution for your media library.
To convert ASF, use a converter app. In the article above, we've recommended such a tool, which allows you to edit your ASF videos and save them in MP4 or another format to your liking. MP4 is a good output choice, because of the variety of MP4 players for Mac one can find.