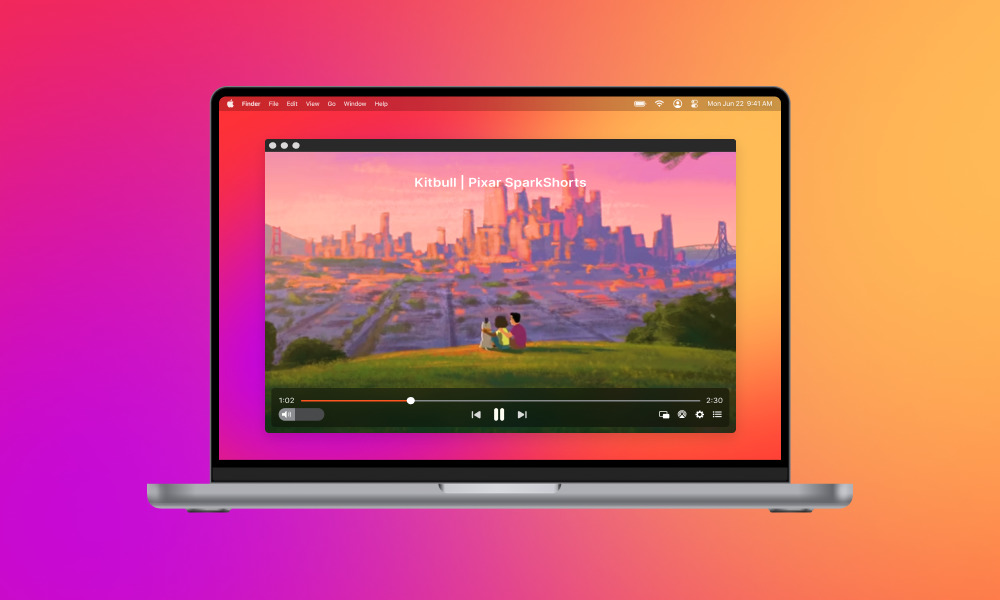 An M4V player is any multimedia player that can open an M4V file. While M4V files are similar to MP4s, they are usually used by Apple products, meaning that more specific software is necessary to open them in some cases. If you want to open an M4V file, the best video player for Mac is Elmedia Player, while Windows computers have a variety of options that will work for many different file types. While you may be tempted to look for an M4V online player or converter, these players are more convenient and packed with useful features.
Best M4V Video Player for Mac: Elmedia Player
Elmedia Player is our top choice for a video player for Mac that is capable of playing M4V videos on Mac smoothly and with no issues. It has a simple and aesthetically pleasing interface, can play a variety of video formats in addition to M4V files, and supports other types of media, such as music, in multiple formats.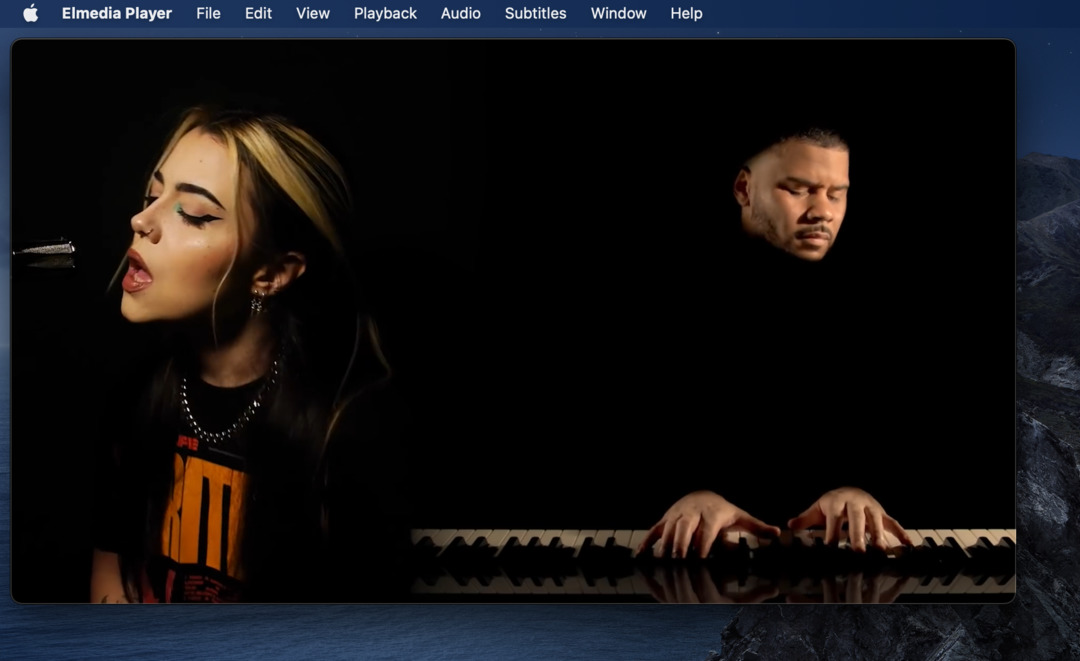 Elmedia Player is free to use as is, but also includes a Pro version for a one-time payment of $19.95 if you want to take advantage of some of the more advanced features.
Pros:
Clean and simple interface makes it easy to use
Installs in seconds
Can play almost any video file
Regularly supported
Cons:
Pro version is very expensive in comparison to other multimedia players
Restricted to macOS; no Windows version is available
How to Watch M4V on Mac with Elmedia Player
Using the Elmedia Player App
Your first step should be to download Elmedia Player from the App Store or official website and install it if you haven't already done so. Once you've done this, you can easily use Elmedia Player's built-in settings to find and open M4V files.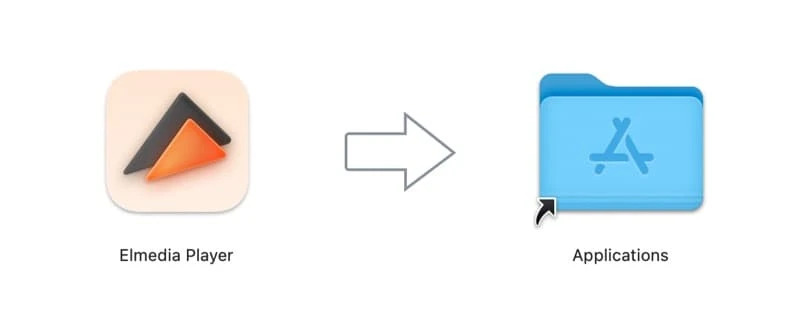 Step 1: Open Elmedia Player from your Launchpad. If this is your first time opening it, you may have to confirm this action by clicking a blue Open button when prompted. You will also need to pick a theme for your video player before you can proceed.
Step 2: Click File in the upper-left corner of your Mac's screen.
Step 3: Click Open… in the drop-down menu.
Step 4: Navigate to the M4V video you would like to open, then select it.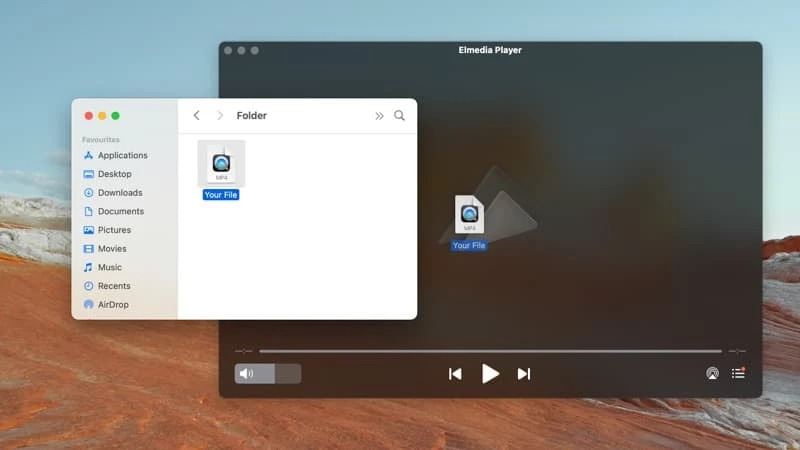 Step 5: Click Open.
Alternatively, once Elmedia Player is open, you can simply click and drag an M4V file into the player to open it. This works well if the M4V file you want to play is in an easy spot to access, such as your Downloads folder or your Desktop.
Setting Elmedia Player as the Default Player for M4V Videos
If you don't want to go through the process of opening a video from within Elmedia Player every time, you can alter your Mac's settings and change the default player to Elmedia for all M4V files.
Step 1: Find an M4V file and click on it.
Step 2: Click Get Info in the resulting drop-down menu.
Step 3: Click the default video player box under the "Open With" heading. You may have to click the "Open With" heading for this option to appear.
Step 4: Click Elmedia Player in the drop-down menu.
Step 5: Click Change All… below the video player box, then click Continue when prompted.
Now any M4V file you have on your Mac will open in Elmedia Player by default when you double-click it, saving you the steps of opening the file through Elmedia Player's settings or clicking and dragging the M4V video into Elmedia Player's window. This simple set of steps helps make Elmedia Player the best Mac M4V player.
Alternative M4V Video Players for Mac and Windows
1.

5KPlayer

5KPlayer is a free multimedia player that can serve as an M4V player for both Windows 10/11 and Mac computers. In addition to supporting multiple file types for both videos and music, 5KPlayer allows users to watch HD and UHD videos. Users may also stream from 5KPlayer with AirPlay and DLNA options. 5KPlayer even has an option to download YouTube videos and music by URL.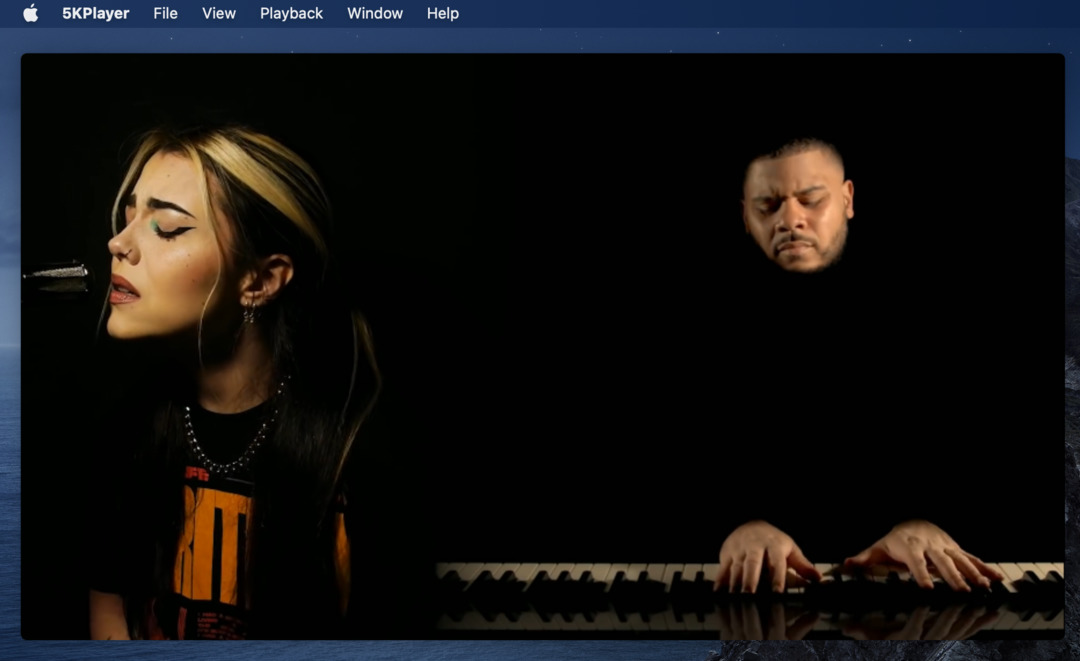 Pros:
Supports a variety of file types, including M4V videos
Allows users to download and store videos straight from YouTube
Includes HD, UHD, and streaming options
Cons:
Ads are present in the app
Some features are locked behind the upgraded version, which costs $25.99
Supported OS: macOS, Windows
2.

JustPlay

Here is another great media player for Mac. JustPlay is a simple and lightweight player that offers wide compatibility with most formats and provides smooth HD playback for 4K and 8K videos. The player has everything for perfect video experience: from playback adjustment and flexible video settings to advanced subtitle options.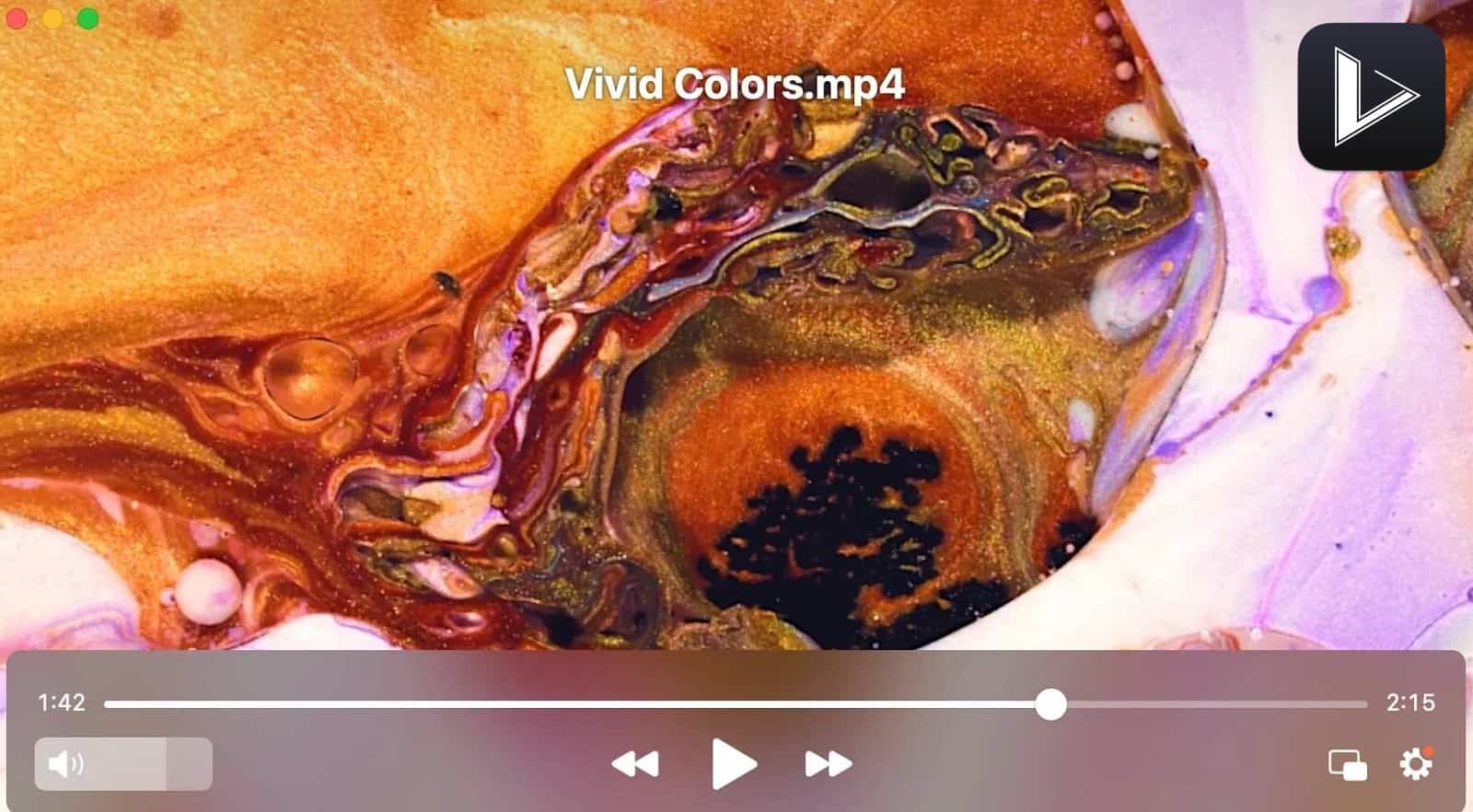 Pros:
No additional codecs are required to play media files
Advanced playback controls
Perfect HD playback
Deinterlacing option.
Supported OS: macOS
3.

VLC

VLC is a free multimedia player that includes support for streaming and physical media such as DVDs. It allows most video files to be played without needing codec support. VLC provides an ad-free experience and gets regular updates, making it one of the truly free alternatives on this list. However, its settings are complicated, and it does not allow users to stream with AirPlay or DLNA.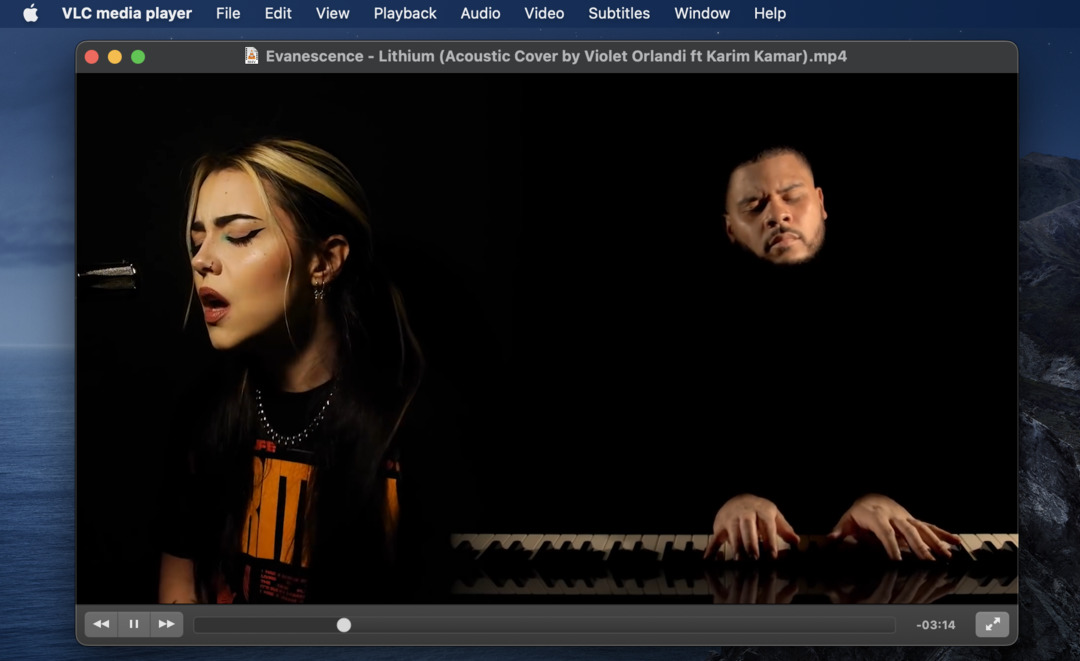 Pros:
No ads
Includes support for a wide variety of video file types, including M4V
Free and simple to use
Cons:
Doesn't support AirPlay or DLNA
Interface is confusing and difficult to navigate
Supported OS: macOS, Windows
4.

Cisdem Video Player

Cisdem Video Player supports almost all video formats, including M4V files. It also comes equipped with a large list of features, such as rotation, video playback customization, and built-in screenshots.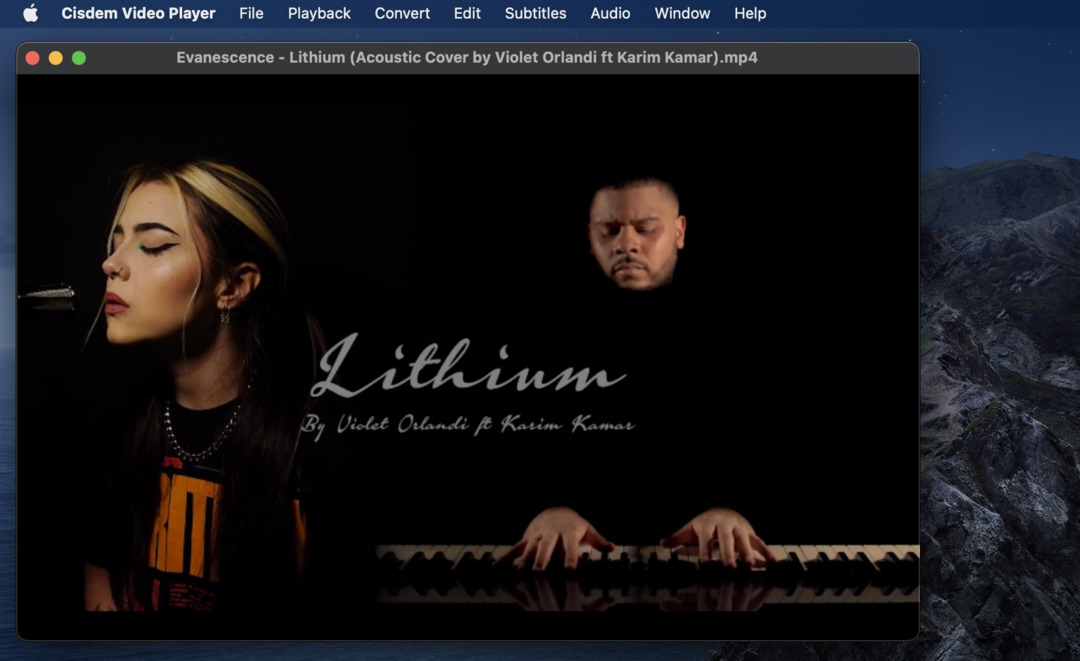 Pros:
Supports a huge list of video formats
Allows for video player customization
Pro version is relatively cheap if you're looking for advanced functionality
Cons:
Contains a paid version that hides some features
Requires a moderate amount of RAM to run
Supported OS: macOS, Windows
5.

Free M4V Player

Free M4V Player is an M4V video player for Windows computers. As its name suggests, it can play M4V files with no problem, but it doesn't support the number of additional video file types that the other players on this list do.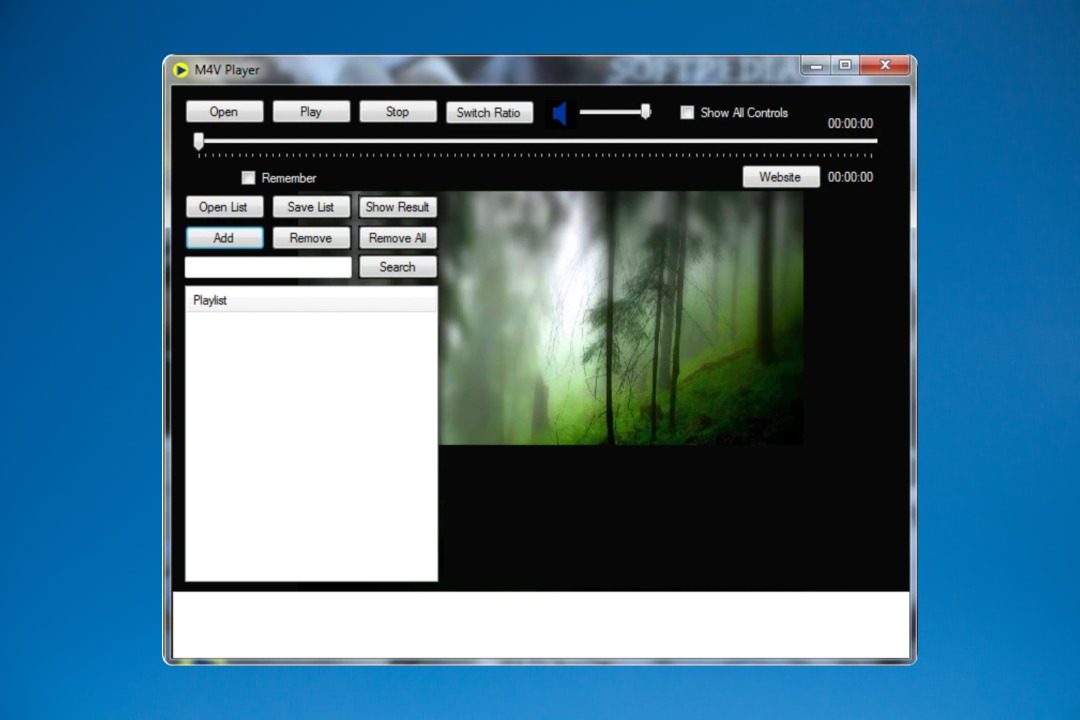 Pros:
Simple-to-use interface
Supports HD viewing
Cons:
Only available for Windows
Small number of supported file types
Supported OS: Windows
6.

Final Media Player

Final Media Player is a lightweight multimedia player for Windows computers that supports M4V video playing. It includes support for an additional 40+ video files and an additional 40+ audio files, making it an easy and versatile option.
Pros:
Doesn't require specific codecs for video files
Simple presentation makes it easy on your computer's memory
Cons:
Outdated interface
Only available for Windows
Supported OS: Windows
7.

DivX

DivX is a well-rounded media player for Mac and Windows computers. With the option to play a variety of video file types – including M4Vs – and other features like streaming, file conversion, and 4K video support for specific file types, DivX is a solid choice for playing your M4Vs and any other videos you want to watch.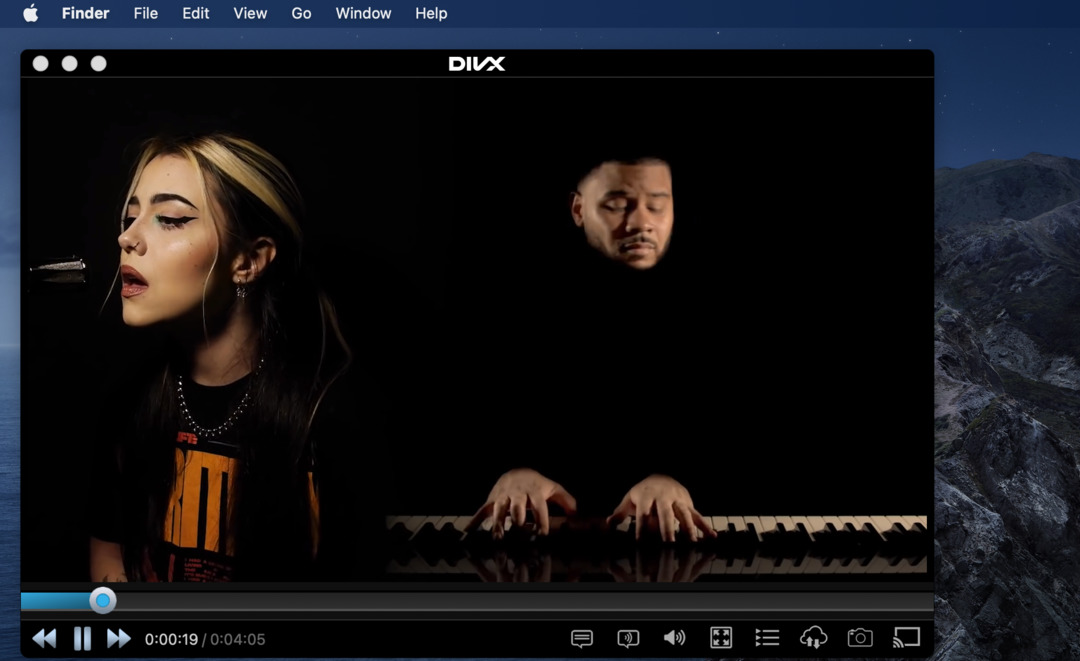 Pros:
Supported on both new and outdated versions of macOS and Windows
Options to connect cloud services like Google Drive
Cons:
Free version has ads
Outdated interface can be clunky to use
4K is not supported for all file types
Supported OS: macOS, Windows
What is an M4V File?
An M4V video file is very similar to an MP4 video file; the key difference is that, since the M4V format was developed by Apple, it is most commonly encountered in Apple products. While QuickTime – the default video player on Mac computers – can open many M4V files from the start, it has a limited interface and will sometimes fail to open M4V files that have different codecs than normal. This makes M4V files harder to open than standard MP4 files.
M4V files may also be locked by DRM copy protection in some cases.
M4V Converter – How to Convert from M4V to MP4 and More on Mac
Since M4V files can be harder to play, users may want to convert them into easier-to-play MP4 files. In some cases, an M4V file may be converted to an MP4 by simply changing the file extension to read ".mp4" instead of ".m4v"; however, this is an unreliable process, so here are a couple of solid options for converting M4V videos into MP4 files, or any other file type you like.
The quickest option is to use a service like CloudConvert, which will let you upload the M4V and then choose a video format to convert to. Once the conversion is complete, you will be able to download your new file. The downside is that CloudConvert only allows for a small number of file conversions at a time, and it can be slow.
HandBrake is another option for converting files from one format to another, and it includes a section for codecs so that you can make sure your final video will be compatible with your chosen player. The interface looks confusing at first, but choosing a video and converting it is a deceptively simple process. HandBrake is available for both macOS and Windows computers.
Conclusion
As you can see, there are plenty of video players for Mac and Windows for a wide variety of users who want to play M4V videos on their computers. Whether you have advanced needs – such as DLNA streaming and file conversion – or you just want to view some files that won't open, Elmedia Player is the best option for all of your M4V-viewing needs if you have a Mac.
FAQ