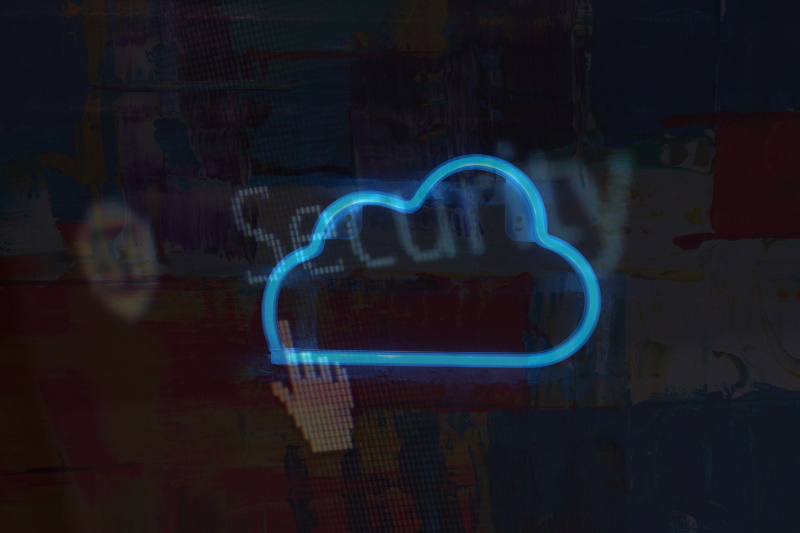 These days many of us store our documents, photos, and other files in the cloud, and cloud security is more important than ever before. Keeping your personal data safe across public, private, or hybrid clouds is a must, and in this article we'll explain how to ensure your cloud security on Mac.
We'll ask, "What is cloud security?" and look at why it's important, the risks, and the advantages of storing files in the cloud, as well as how to secure the cloud. We'll also answer your most frequently asked questions about cloud data security, like whether or not cloud storage can be hacked, and how reliable it is. Hopefully, after reading this article, you'll be aware of how to ensure your cloud security on Mac.
What Does Cloud Security Mean?
Cloud security refers to a collection of security measures that protect your data in the cloud. These measures protect data, applications, and cloud-based infrastructure, supporting regulatory data compliance and ensuring user and device authentication.
Cloud security not only protects your data from hackers, malware, unauthorized access or use, and distributed denial of service (DDoS) attacks across private, public, or hybrid clouds. It can also improve system reliability overall.
Whether you store all your important documents on Google Drive and rely on Google Drive encryption, backup photos to OneDrive, or use Amazon S3 for your storage and cloud app encryption, you can benefit from cloud security to keep your data safe in the cloud.
Why is Cloud Security Important?
With most organizations already using some form of cloud computing, it's more important than ever before to protect your data. In fact, according to Gartner, predictions show that spending for enterprise cloud platforms will increase by almost 15% by 2024, with more than half of enterprise IT spending in key market segments shifting to the cloud by 2025.
Many IT professionals worry about issues of compliance, governance, and security when storing content in the cloud. It can be concerning to think that intellectual property or highly sensitive information could be exposed due to failed cloud server security, either accidentally, or when it comes under attack from malware or hackers.
Cloud security focuses on protecting sensitive data and important business information such as financial records, customer details, etc. Preventing data theft and leaks not only protects a company's assets, it also ensures that companies maintain customer trust and loyalty. So what are some of the security risks associated with cloud computing?
Cloud Security Risks
Knowing what security risks could impact your security in the cloud makes it easier to protect yourself. Here are a few of the most common risks:
External threats:

phishing, malware, DDoS attacks, etc.

Internal threats:

usually caused by human error, e.g. misconfiguring user access controls.

Cloud-based infrastructure:

interruptions to third-party data storage services, incompatible legacy IT frameworks, etc.
The Advantages of Storing Files in the Cloud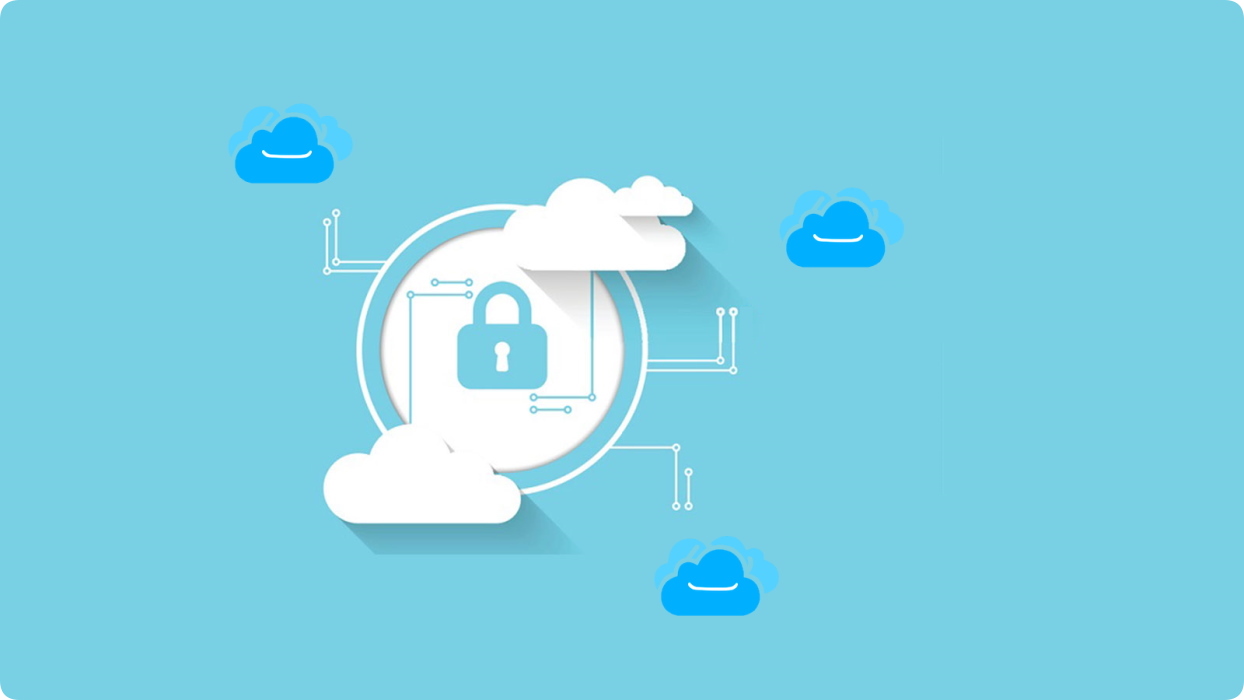 There are many advantages to storing files in the cloud. Here are just a few:
Save money:

using cloud storage can save money compared to on-site storage, where you'll likely need external hard drives, servers, and other expensive equipment.

Securely backup your data:

keep a secure backup of all your important information off-site, so it is safe even if on-site equipment is hacked or fails.

Flexible storage:

cloud storage is flexible, so you can increase or decrease the amount of storage you need at any time.
 

Scale your business:

storing files in the cloud makes it easy to scale your business without having to invest in expensive servers and other equipment to store data on-site.

Easily access files from anywhere:

with more teams working remotely than ever before, storing files in the cloud means they can be accessed from anywhere, at any time.
How to Improve Cloud Storage Protection with CloudMounter
One of the best Cloud managers you can get to improve your cloud storage protection is CloudMounter. CloudMounter adds an extra layer of protection to your online data and is available for Windows, Mac, and Linux operating systems (plus soon for Android and iOS, too).
CloudMounter supports all the most popular cloud computing services, including Google Drive, OneDrive, Amazon S3, Dropbox, Backblaze B2, OpenStack Swift, and many more. It also supports WebDAV, FTP, SFTP, and FTPS remote protocols, so you can manage all your online files including photos, videos, documents, and more, as if they were stored locally on your computer.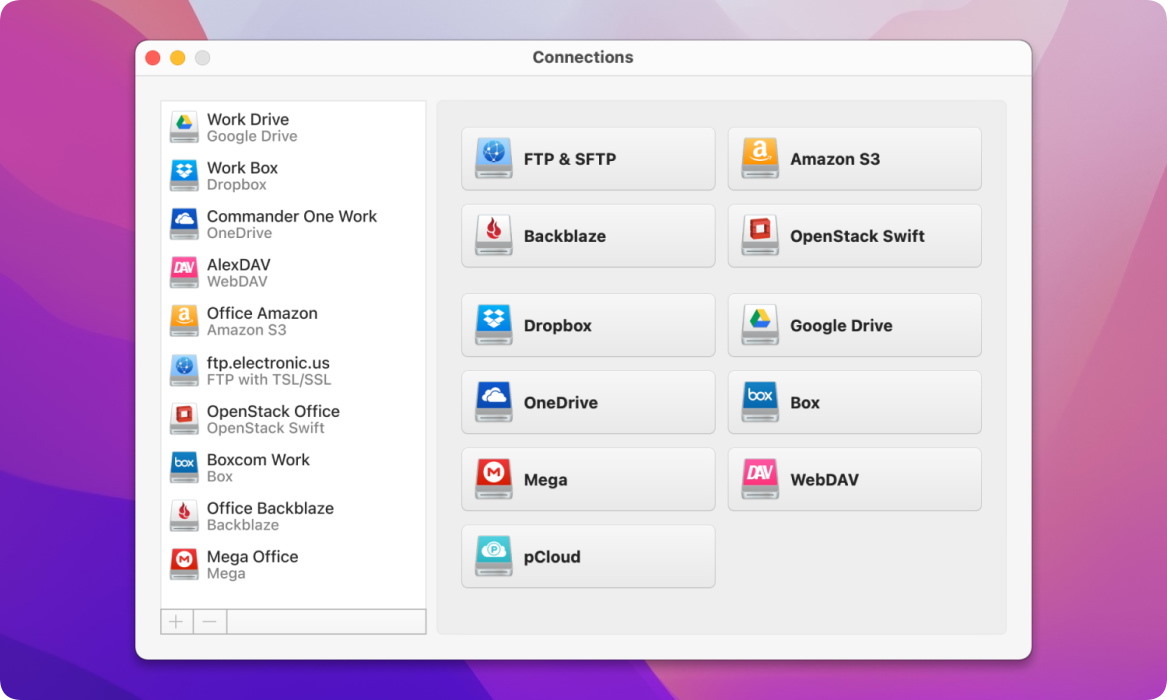 This powerful cloud manager has AES-256 cloud security encryption to keep your data secure, so even if a hacker accesses your Google Drive account, they won't be able to read your files thanks to the extra level of protection on top of Google Cloud security. The app connects directly to cloud services, saving space on your computer hard drive. You can also connect multiple accounts on the same cloud, or accounts from different cloud storage providers.
CloudMounter integrates with Finder and Keychain on Mac, making file management and within-cloud or cross-cloud transfers a breeze, and you can browse your files in File Explorer on Windows. The app is always up to date and regularly expanded and improved, so you can rely on it as your cloud manager.
How to Secure the Cloud
Security in the cloud is all about taking steps to protect yourself. Here are a few of the best ways to protect your cloud storage:
Download a password manager:

You can use a password manager app to securely store your passwords, so there's no risk of anybody else stealing them and logging into your computer or cloud accounts.

Stay protected across all your devices:

You can use a cloud manager across a range of devices, but make sure you install anti-virus and anti-malware software on all devices too, to ensure you're protected.

Backup regularly:

Ensure you backup your files regularly to the cloud, so you always have a copy of the most recent version of any document to hand. If your computer hard drive fails, all your data will be securely backed up.

Change your permissions:

You can adjust your permissions to protect yourself online – for example, you could set up two-factor authentication on your cloud account or make other adjustments to improve your security.

Stay safe with anti-malware and anti-virus software:

Always ensure your computer has anti-malware and anti-virus software installed, update it regularly, and run scans on a weekly basis, or more often, to stay protected against the latest threats.

Don't use public Wi-Fi to access your data:

Don't log in to your cloud accounts using public Wi-Fi. It's best to use a secure connection at home or at work – or use your phone data as a hotspot, if you must.
Conclusion
Cloud security is something that anybody using cloud storage services needs to seriously think about. We hope this article has helped explain what cloud storage is, why it is so important, and what some of the risks of cloud storage are. If you're looking for a cloud manager to enhance your cloud security, we highly recommend CloudMounter, which is currently available for Mac, Windows, and Linux and works with most popular cloud storage services and remote protocols.
FAQ