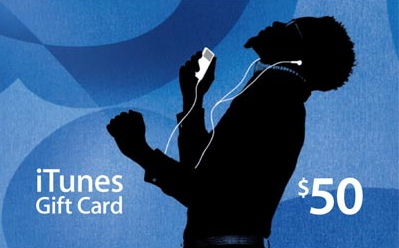 Are you an Apple fan, but keep getting Best Buy gift cards for Christmas?
Well, you may be in luck. The retailer is offering $50 iTunes gift cards on its website for $40. Yep — that's $10 below value.
I bought one about an hour ago with a $25 Best Buy card, meaning I spent $15 of my own money for a $50 iTunes gift card. It was like a little present to myself.
Article Via 9 to 5 Mac