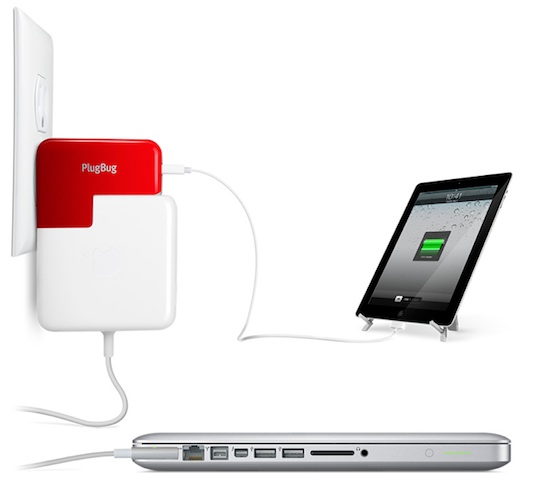 Twelve South has released the PlugBug, an add-on for your MacBook charger that expands the charger to include a USB power plug for your iPad, iPhone or iPod touch.
The PlugBug snaps onto your MacBook charger and uses the same flip down power prong that the original charging adapter uses for your MacBook. The PlugBug comes in bright red, packs a 10W, 2.1A power supply, and costs $35.00.
Our love for Twelve South cannot be denied, and it's because of products like the just released PlugBug that we keep them on our radar. Fantastic products all around.