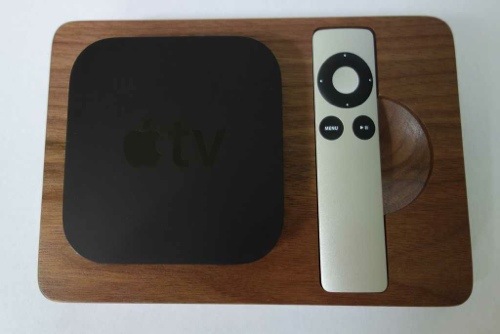 Don't you hate it when your Apple TV doesn't stay in place? The Walnut Bloc keeps your Apple TV from rotating in a sleek and secure block of real Walnut wood. Also, it keeps your Apple TV remote in place as well, so you never lose it. If you have kids, you know EXACTLY what I'm talking about.
The Walnut Bloc has a simple yet secure design; it's very minimalistic and classy. The Bloc also has rubber feet mounted to bottom to prevent bloc movement.
This Apple TV holder retails for $43.95 and you can purchase it here.