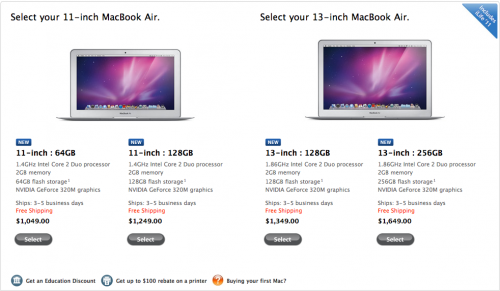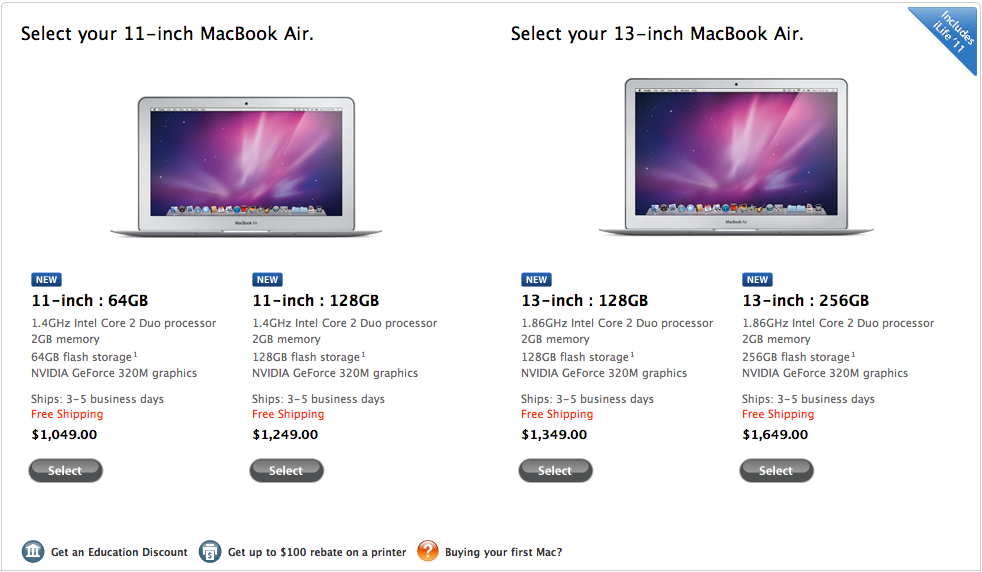 Normally Canadians have to wait a little bit longer to get new Apple products (iOS devices anyway), but the MacBook Air became available, complete with a premium on price, at the same moment it launched in the US.
Canadians have been "over" paying on devices from Apple since the US and Canadian dollar is so close to parity these days. The 11-inch MacBook Air is $999.00 in the US and starts at $1049.00 in Canada.
If you're doing the math, $999.00 is currently worth $1018.32 in Canada, so it's only a $30.00 difference, not exactly something to write home about.