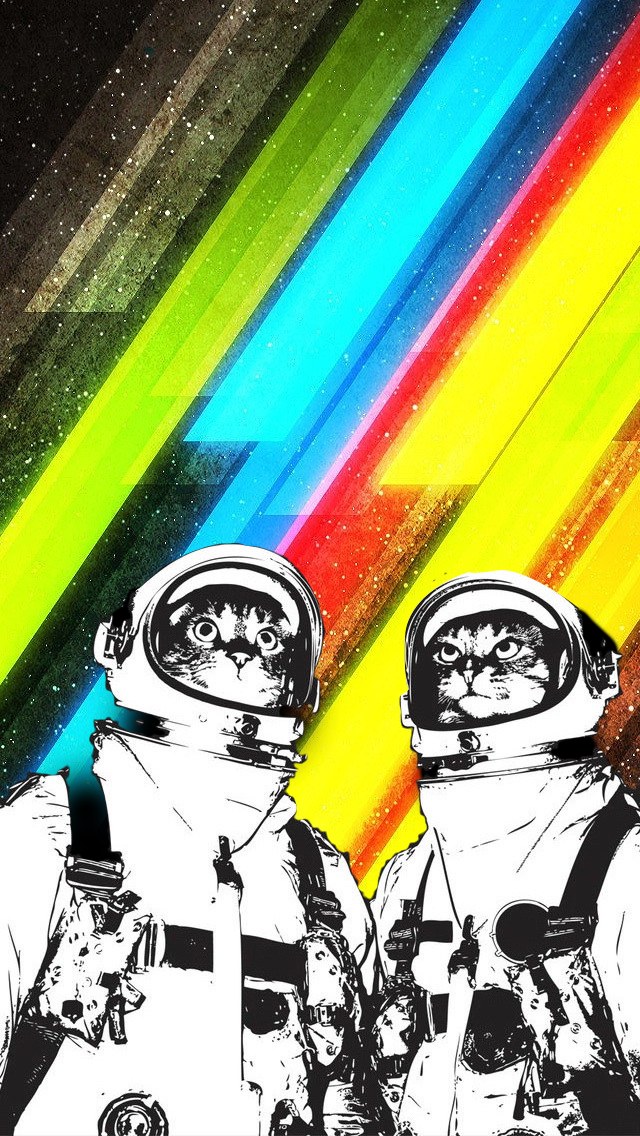 The news has been pretty lame lately. I'm not sure if I'm losing interest, or if the industry on a whole is snoozing on me. I'm really hoping it's the latter. Anyway, after queuing up a bunch of stories for our writing team this morning (I feel bad for Kaylie and Toby), I found myself staring at two bizarre iPhone wallpapers. I got bored and mashed them together.
Consider this your wallpaper of the week. Download it here.
If you want the cat one, get it here.
If you want the funky light show in space one, get it here.