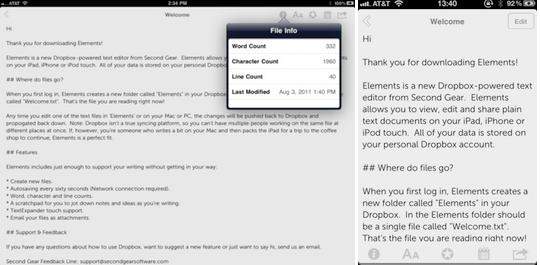 Elements 2 has been updated to version 2.1, and now includes syncing to iCloud. All settings, appearance preferences and scratchpad contents will be synced over iCloud to your other iOS devices. Elements 2.1 now also includes the ability to copy HTML to your clipboard from the Markdown preview, making it easier to use third party applications like WordPress.
Given the iCloud support, Elements now also requires iOS 5 to run version 2.1.
For those of you not using Elements, the application is a much-loved text editor from Second Gear. The application is also universal, clean, and distraction free.