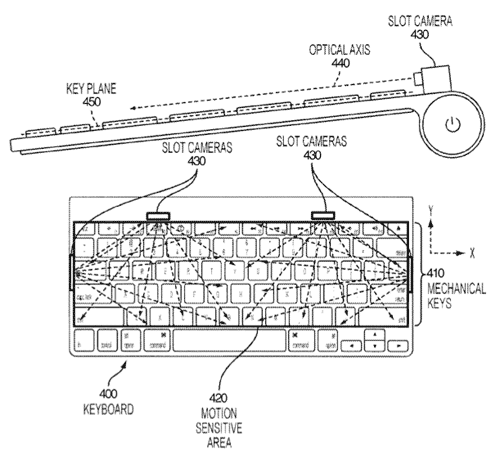 Last Friday, Eugene dug up an interesting patent that pointed to Apple working on a Mouse that had a built in multi-touch display. Long-story short, he summed up his thoughts as 'thanks, but no thanks.'  I don't necessarily disagree with him, but if Apple's working on multi-touch display mice, why wouldn't they be working on multi-touch keyboards?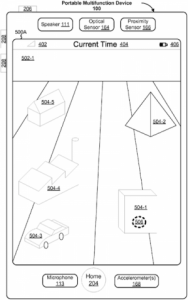 MacRumors has uncovered a patent application that illustrates a hybrid multi-touch physical keyboard.
The idea is far out there, but given the state of multi-touch in OS X Lion (10.7) and the importance that this type of input device will have moving forward, it's not all that surprising that Apple's been tinkering with multi-touch in traditional peripherals.
So, what does this patent application entail?
Apple explains in the patent application that the keyboard is an actual 'physical' keyboard that also has a 'motion-sensitive' area. The 'motion-sensitive' area is comprised of four 'slot cameras' around the keyboard that will monitor and track movements.
It sounds a little bit like Kinect, doesn't it? When you couple this patent application with another 3D multi-touch application from earlier this month, it's really starting to look like Minority Report based peripherals are closer than we might think.
Article Via MacRumors