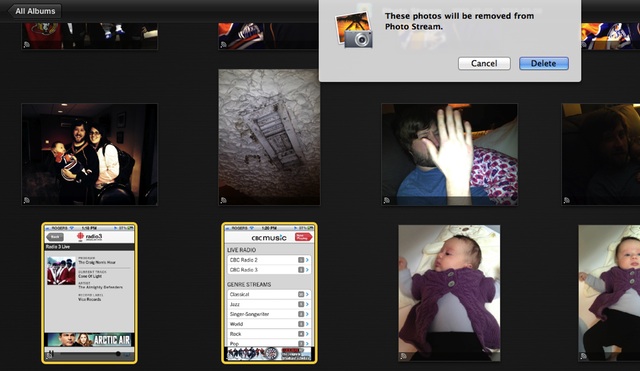 Yesterday we realized that the iOS 5.1 update let users delete images directly from the iCloud Photo Stream. Today, a quick check in iPhoto revealed that a recent iPhoto update also brought the ability to OS X.
To delete those pesky Photo Stream images that are uglying up your Apple TV, all you have to do is open up your Photo Stream in iPhoto, find the offending image you want to delete, select it, and hit the delete key. Boom, gone forever.
Can you tell I'm excited to be getting all my screenshots out of my Photo Stream?