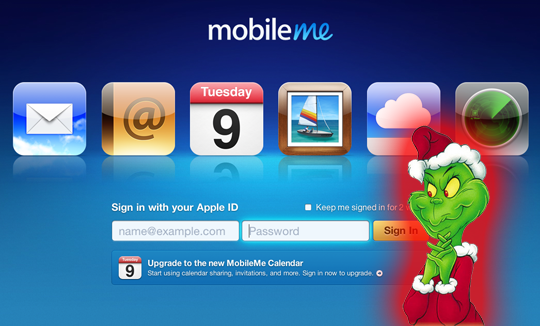 Apple's rebate program for MobileMe and iWork have come to an end, according to a leaked internal Apple memo.
According to more rumors than I care to link to, MobileMe is on the verge of a major overhaul. Currently, MobileMe customers are having difficulty renewing their $99/year memberships.
iWork didn't get an update with iLife last time around, and is starting to feel long in the tooth. With future versions of iWork possibly probably only available via the Mac App Store, Apple may break up the suite into separate purchases, like it has with iLife.
Article Via Cult of Mac