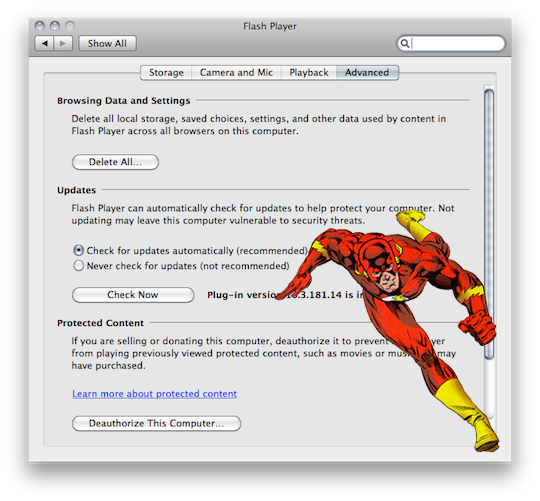 Adobe has released a critical security patch for its Adobe software.
Version 10.3.181.26 fixes a memory corruption vulnerability that can cause a crash and potentially allow an attacker to take control of the affected computer. This attack can occur via web pages, and affects all operating systems supported by Flash.
Users should visit Adobe's Flash Player download page to update.
Article Via electronista