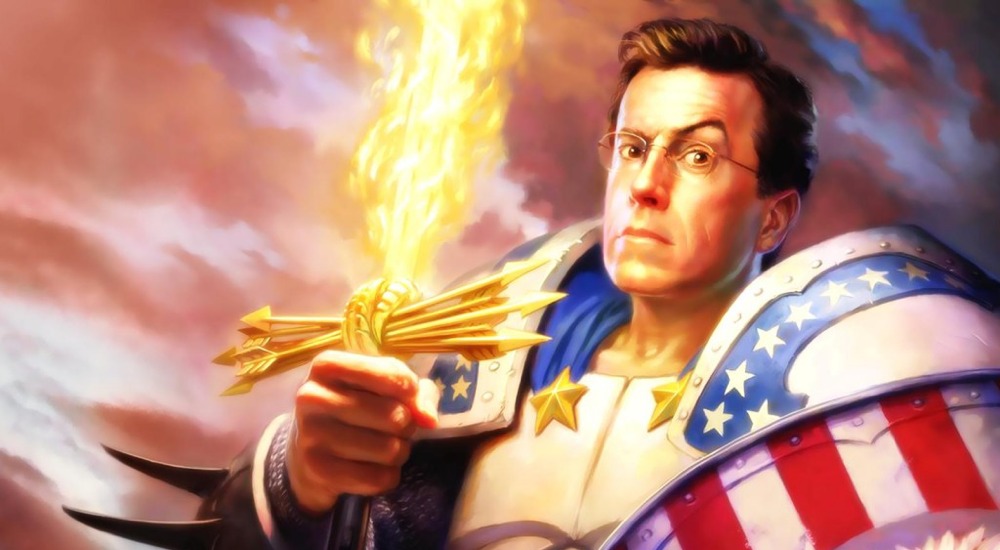 Yo, listen up. There's a new app making the rounds. It's one of the stupidest apps I've ever come across, which makes it perfect for Stephen Colbert to openly mock on television. The comedian took to the stage, and openly asked, "Y?" about the new app Yo.
The video is US-only. Don't blame us, blame Comedy Central.
We have avoided covering Yo because it's a pretty dumb premise for an app. Well, that, and the fact that it just had a security breach and leaked all your private information to a bunch of college kids.
The app lets you send "Yo" to friends. I'm not exaggerating, here's the description of Yo from the App Store:
Wanna say "good morning"? just Yo.
Wanna say "Baby I'm thinking about you"? – Yo.
"I've finished my meeting, come by my office" – Yo.
"Are you up?" – Yo.
The possibilities are endless.

We don't want your email, Facebook, there is no search, no nothing. just Yo.

Open the app, tap Yo, that's it.

It's that simple. Yo.
For the rest of today, we're just going to write 'Yo' in all of our posts. You should be able to deduce our meaning, right? If you're looking for a full, in-depth review of the app, we recommend checking out Gizmodo's take. It says everything you need to know about the app.