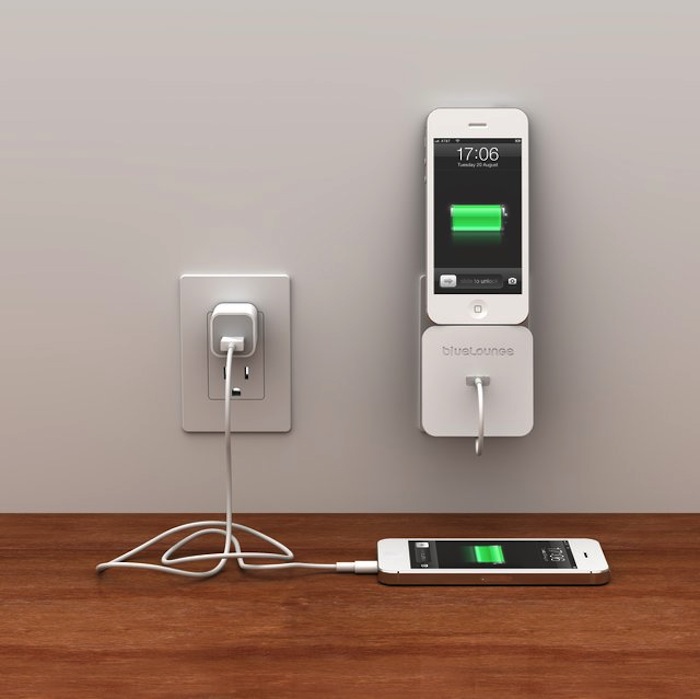 Charging your iPhone using its included wall adapter can be quite a messy feat due to the cable's length; however, the folks at Bluelounge have developed the Rolio, a cable management device, to fix this issue.
This neat device houses both your Apple USB wall adapter and Lightning cable and attaches to your wall to hide the excess cable.
The top of the Rolio has a cutout for your Lightning adapter so you can rest your iPhone atop the Rolio as your phone charges.
If you'd like to purchase a Rolio, expect to drop $10.