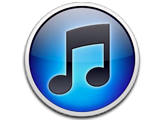 It's Software Update time.
This time around, iTunes is getting some love, and has been bumped to version 10.2. Updates include security enhancements, and is required to sync the forthcoming Verizon iPhone.
You can head to that link above for a direct download, or fire up software update for the 93.1 MB download.