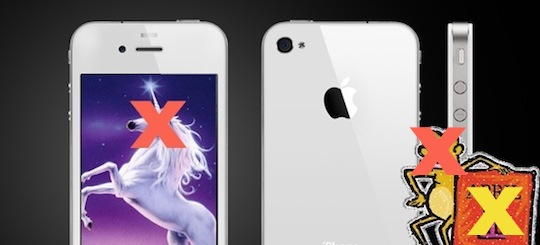 According to a 9to5Mac source, this morning's Apple Store downtime was about one product:
The white unicorn iPhone 4.
According to the website, the white iPhone 4 SKU no longer shows up in Apple's system, and graphics that used artwork of the white iPhone 4 have been replaced with graphics using the black version.
While we won't rehash this product's ridiculous history here, Apple VP Phil Schiller did recently comment that the phone would be available this spring. This looks increasingly unlikely.
Article Via SlashGear